Brooklyn-based Amy Stein documented that strange holiday where children dress like their favorite animation character or superhero and go door-to-door in their neighborhoods asking for candy.  Halloween in Harlem presents a new spin on this tradition- what happens when the neighborhoods are enclaves of small business owners? In an urban environment like New York City, these kids get creative and rather than ringing doorbells, these trick-or-treaters visit their local liquor and convenience stores in search to supply their sugar rush.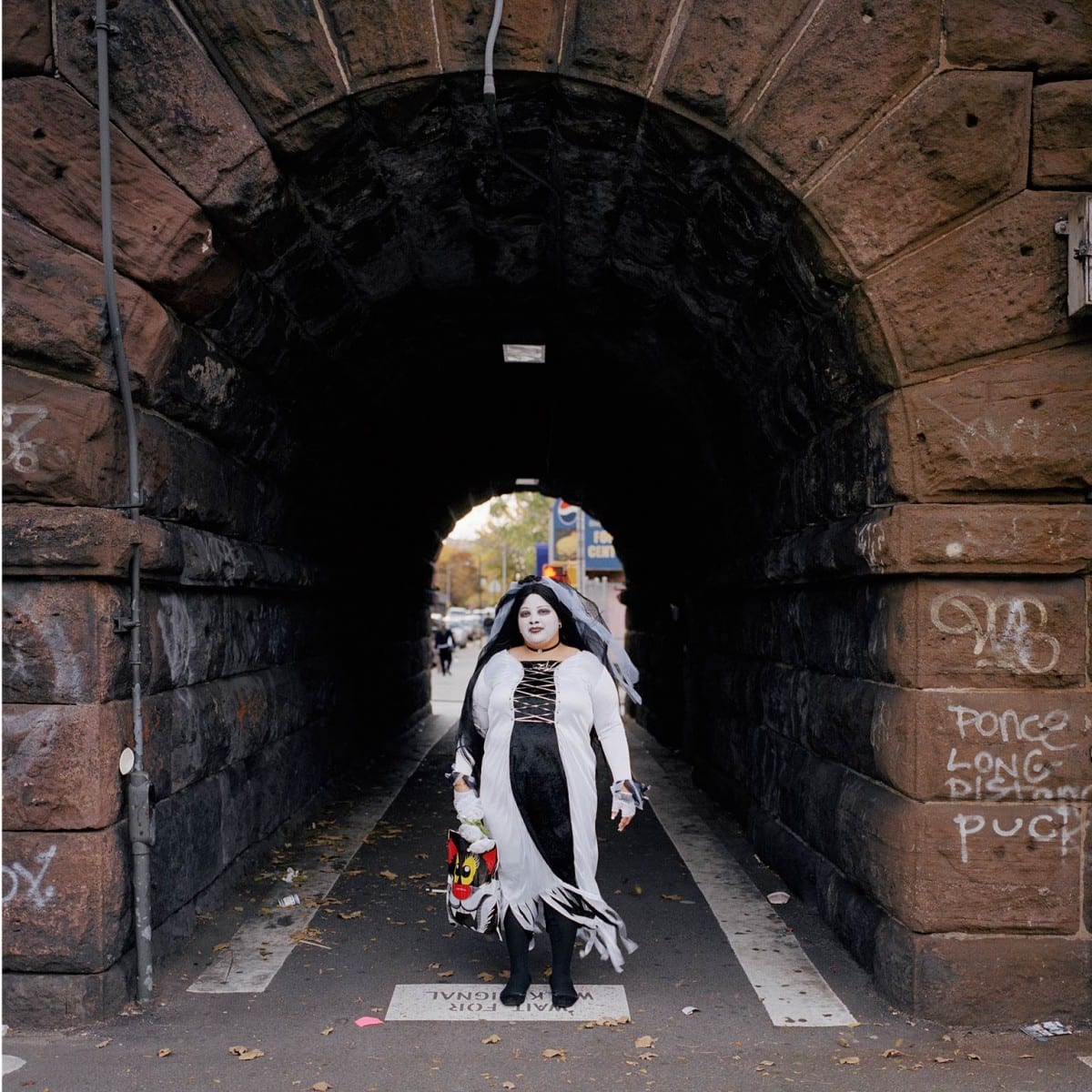 Why did you decide to pursue your artistic practice on the East Coast? 
I'm from the East Coast, Washington, DC.  I left there to come to New York City in 2000 to chase the dot com dream.  Eventually I ended up as an artist.
Why not Los Angeles?
I have nothing against California.  I love the sunshine. My husband is from LA.  In fact, we're planning on ending up there eventually.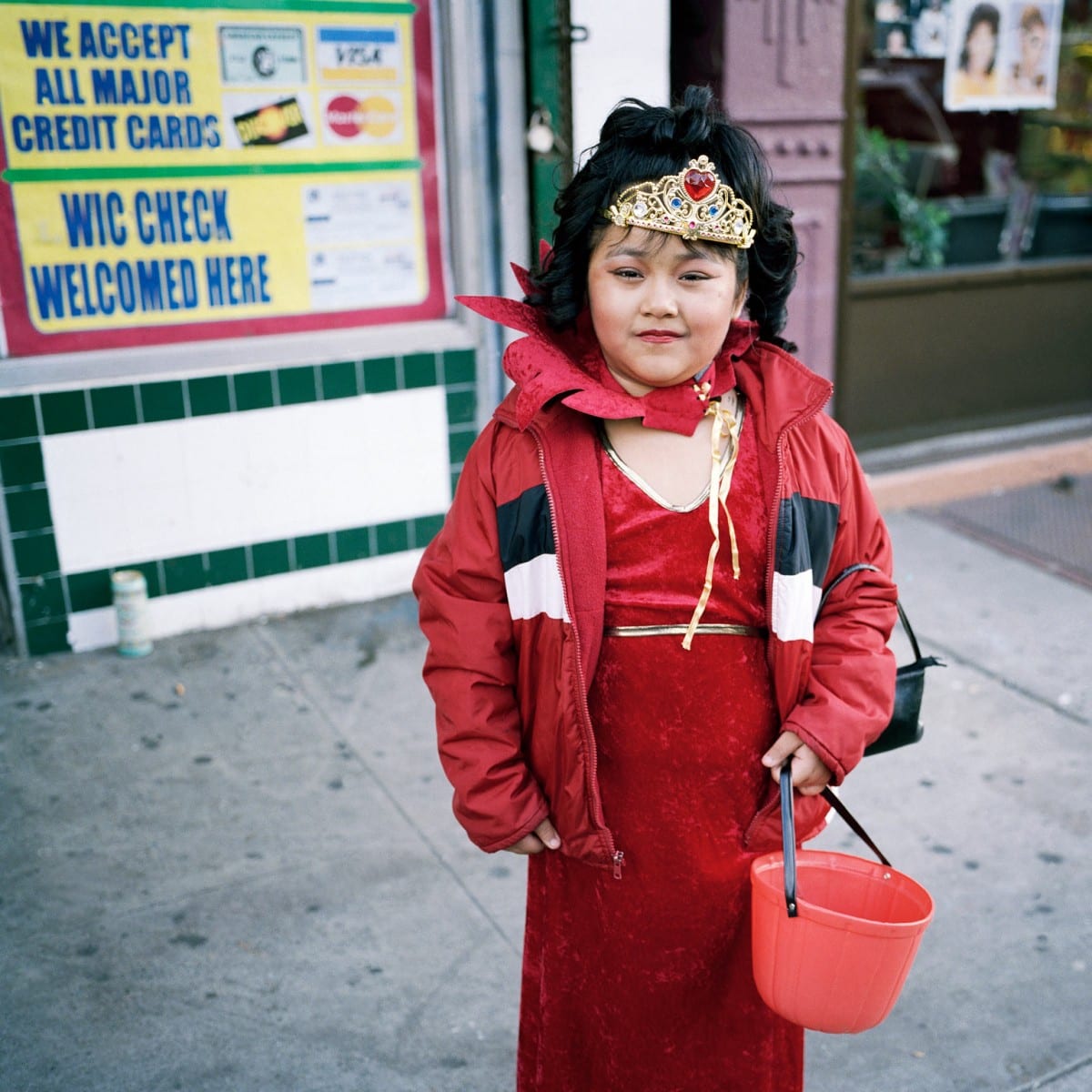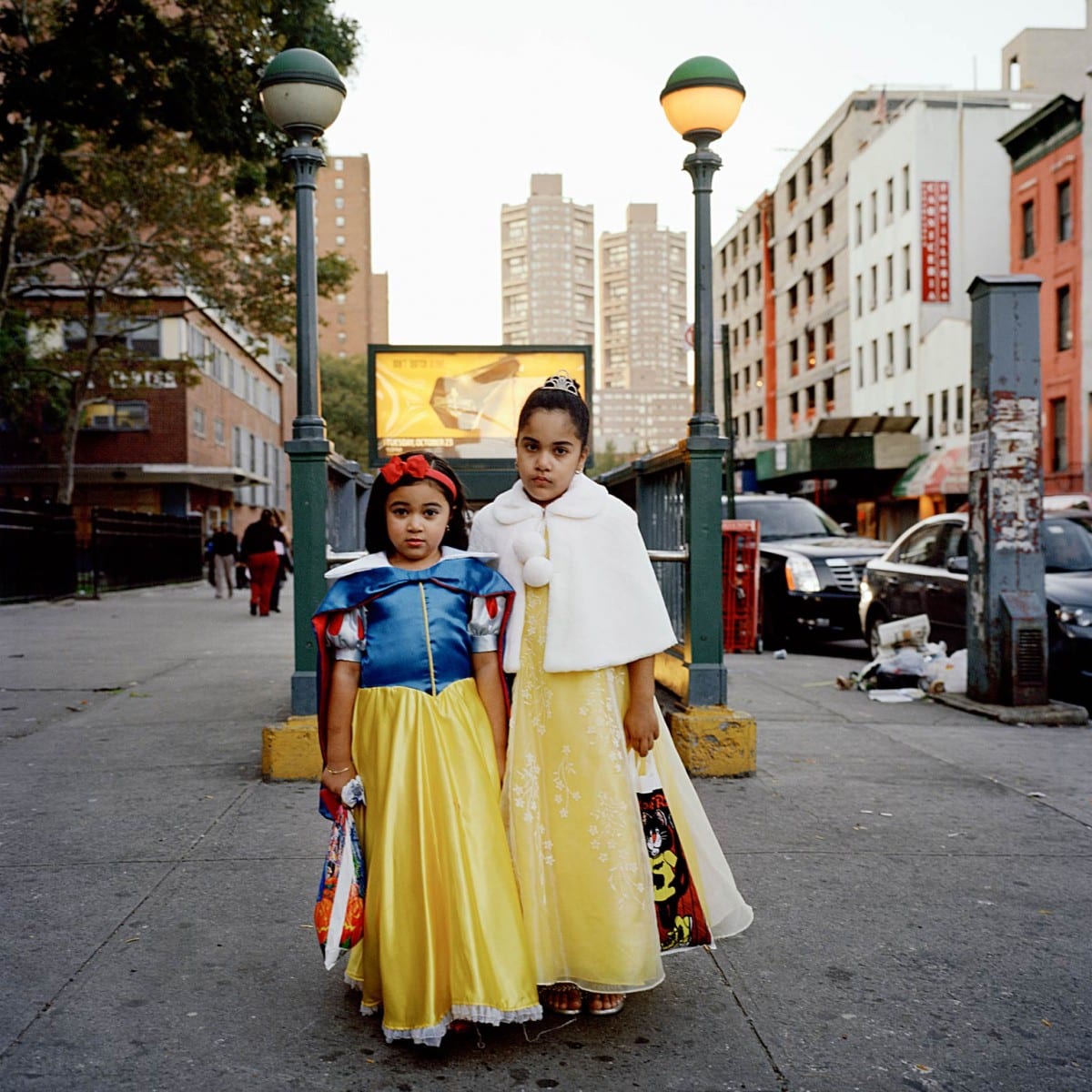 What do you find distracting about your urban environment?
Everything.  The tall buildings, the people, the cost of living, the bars, the stores.  It's all engineered to be in your face and distracting.  It's fairly exciting though.  One becomes addicted to these distractions.
What do you feel is unique to your city? 
The seasons.  They have their individual appeal and torment.  If you don't believe me try playing with your kid on a NYC playground in January.  It's frigid.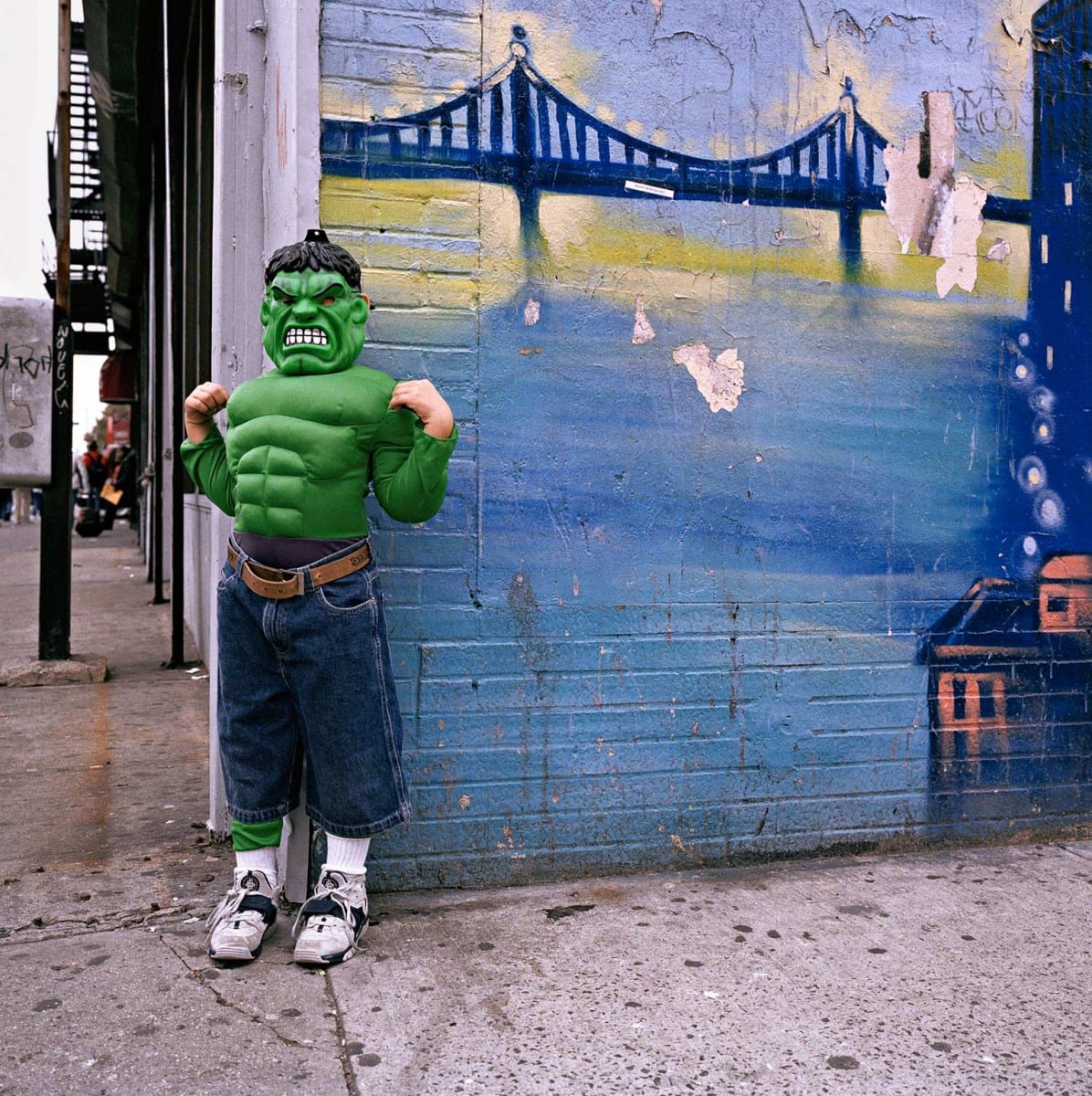 What do you find most appealing about Los Angeles? 
The weather, the beaches, the wide open spaces, former Governor Schwarzenegger.  The fake boobs, definitely the fake boobs.
What artists have influenced your practice the most?  
Currently John Baldessari, who is in fact a Californian.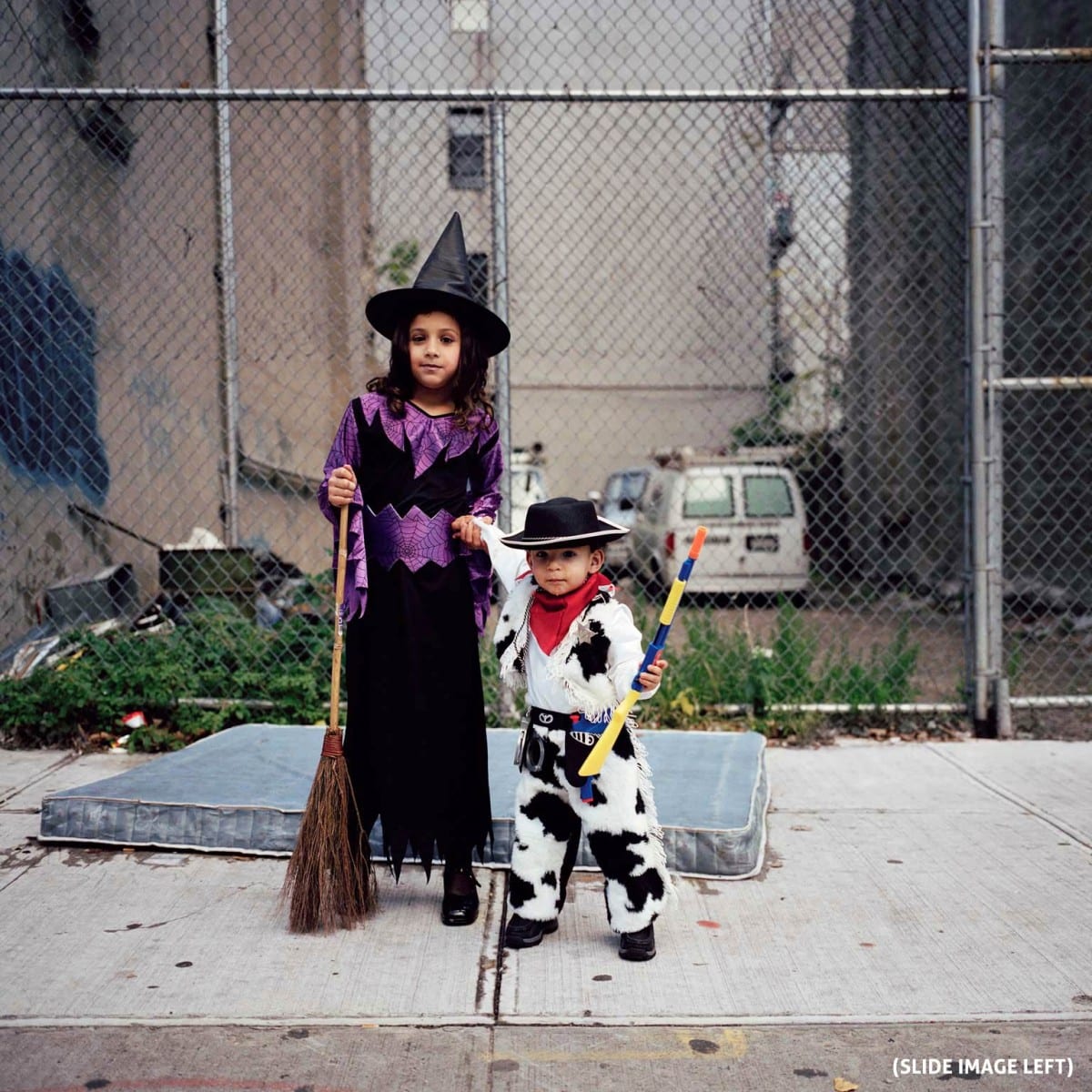 Images from the series Halloween In Harlem
Images courtesy of the artist
THE 20+20 PHOTOGRAPHY ISSUE
Amy Stein is featured within Installation Magazine's special 20+20 Photography Issue, which highlighted 20 Los Angeles and 20 New York City photographers. Download the full issue on your iPad and iPhone.