In the spirit of the holidays,  Installation Magazine is proud to partner with the TJ Martell Foundation, the music industry's largest foundation that funds innovative research to find the cure for cancer, leukemia and AIDS.  Each year the Foundation hosts Artworks for the Cure, an auction with an extensive roster of artists working in mediums like photography and street art and exploring themes such as rock n'roll and the changing political climate around the globe.  As the Installation office is next door to the Barker Hangar, we had the opportunity to meet event chair Dick Gary and watch as the show was installed over the course of several days and even got to see RISK create a site-specific tag to celebrate the event.  We're pleased to present an auction of dynamic artists while having the chance to give back to a worthy cause.  Surprise the art lover in your life this season and help make a difference in the future of medicine.  For purchase inquires visit the auction.
281 Anti Nuke
Controversial Japanese street artist, 281 Anti Nuke (Kenta Masuyama) is being called the Japanese Banksy.  Like Banksy's, his work carries messages that usually take people a few moments to comprehend. They are always based around politics and real issues.  Ai WeiWei, Banksy and 281 Anti Nuke are all trying to create awareness of important issues through art.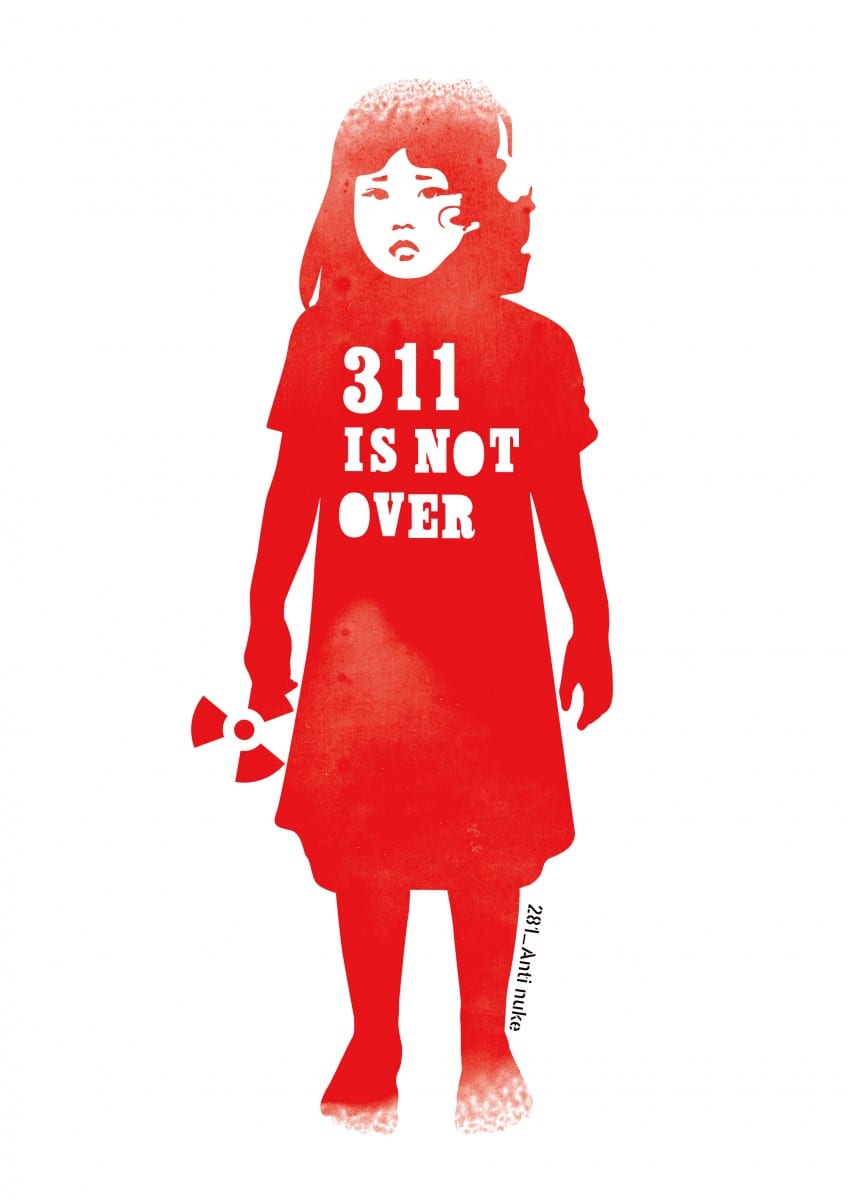 The piece tells us that the Great Eastern Earthquake of Japan, which is known internationally as the Fukushima disaster, has not ended.  Contrary to popular belief, the Japanese government is saying everything has been decontaminated. It's true, most of the schools and homes have been.  But the fields around those houses and schools have not.  If this is the case, then why are they selling food from Fukushima around Japan and promoting it as a tourist destination? If the super typhoon Usagi had hit Fukushima in September, Japan would have become a wasteland.  Hundreds of tons of contaminated water would have affected the entire Pacific Ocean and made Japan, not only a radiation nightmare, but there would be a complete exodus of foreign investment in Japan, causing an economic collapse and new global recession.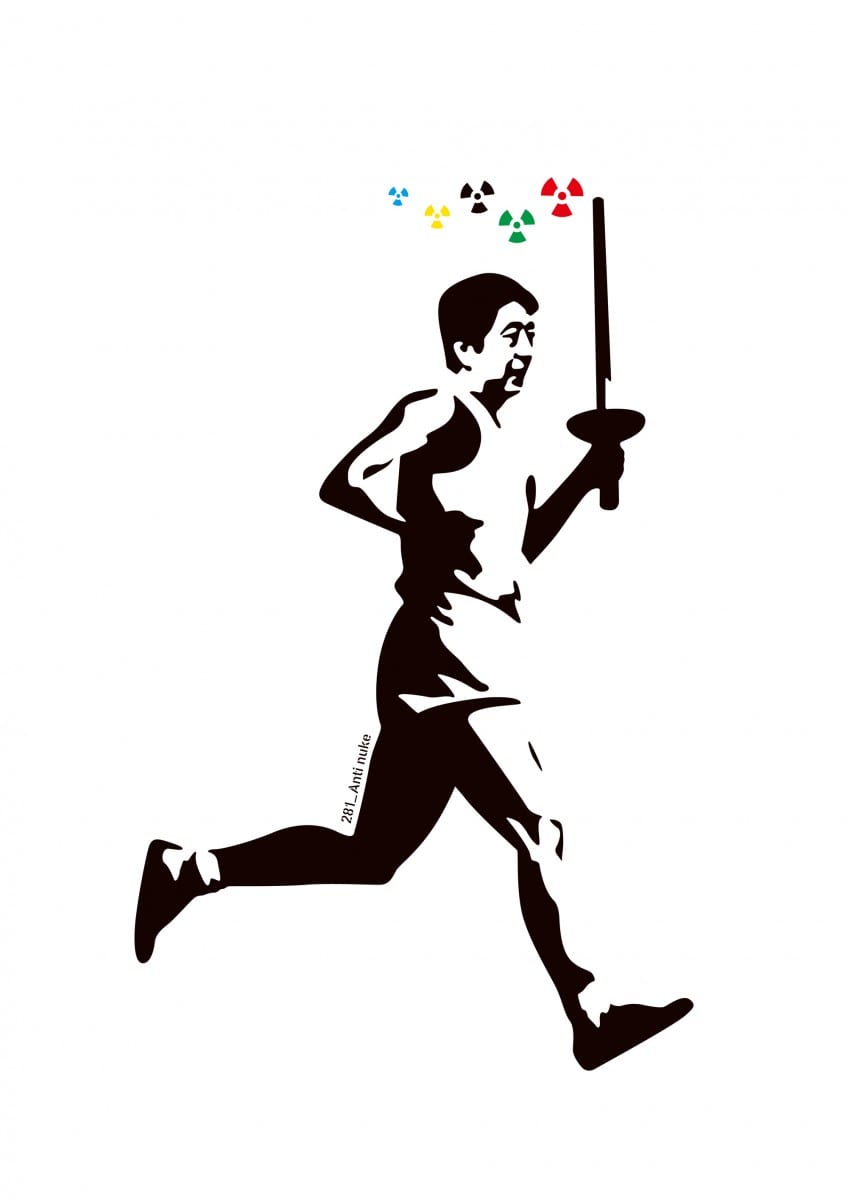 Are the 2020 Olympics a curse? With riots throughout Turkeyand the Spanish economy collapsing, and Japan with a nuclear catastrophe, is this a precursor to something much worse in 2020? In 2020, many nuclear reactors in Japan, built to last for 30 years, will be in their late 40's, some will be 49 years old, 19 years past their maximum operating date.  With the games now awarded to Tokyo, if these stations are running, the "Nuclear Games will have a ticking time bomb powering every moment."
Deborah Azzopardi
Essential to her fulfillment as an artist and to her personal satisfaction Deborah Azzopardi paints things that make her happy.  As a result, her images are inviting, colorful and honest.  While her colors serve as the initial bait to gain the viewer's attention, it is the subject matter that hooks and captivates you.  Her works are provocatively flirtatious and highlighted by playful titles.  Without any great philosophical mission, she is free to play with the drama and joy of everyday life.  She breaks  her subjects down into vibrant segments and into moments we have all experienced and she captures them forever in paint.  The respect she has gained in publishing reflects the honesty and innocence of her intentions.  Her paintings and limited editions celebrate the comedy of turbulent relationships, seductions and the fantasies and worries we all have.  The viewer is allowed to ponder, without preconceptions, the moments her paintings represent.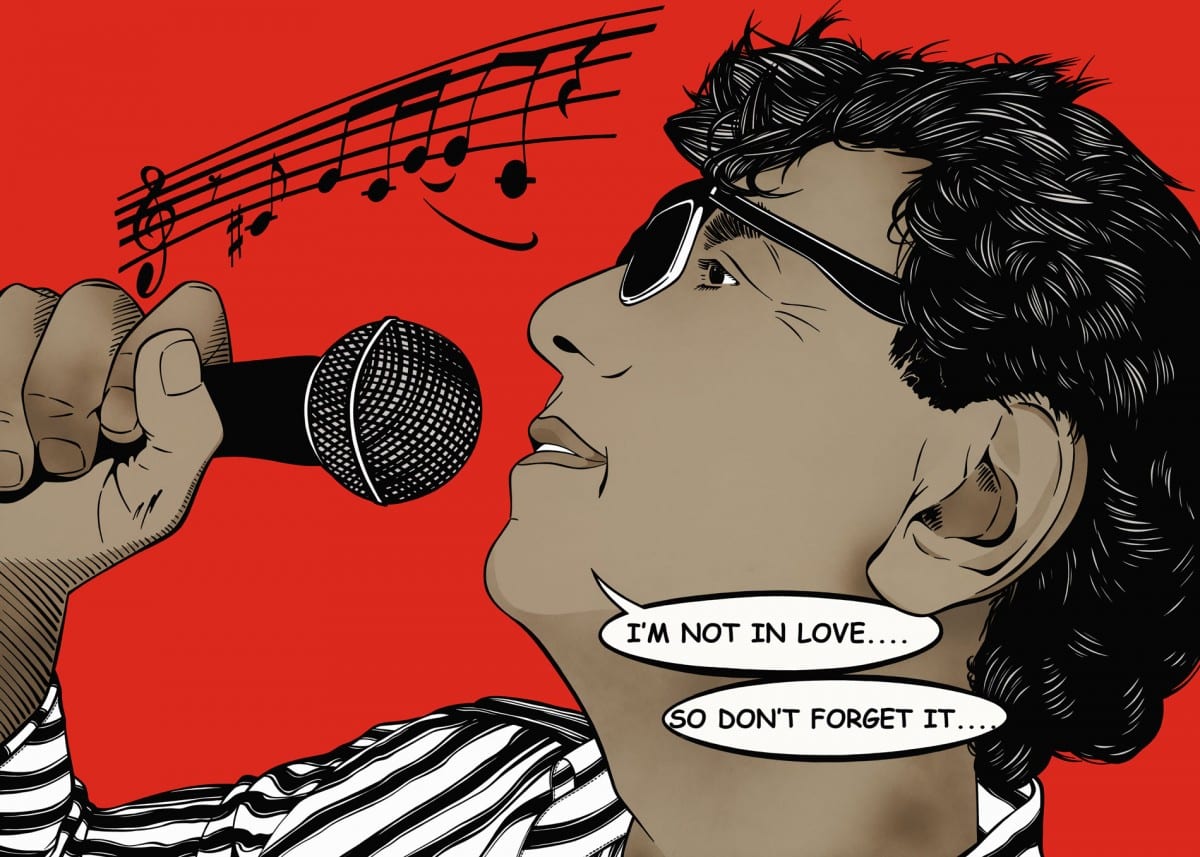 Lluís Barba
Born in Spain and educated at the Escola Massana Centre d'Art, Barcelona, Lluís Barba has exhibited his work in the United States, Europe, Latin America and Canada.  His work is held in major public collections and museums, such as the Artothèque d'Art Anekdota in Paris, Foundation Daniela Chappard of Caracas, Foundation Lluís Carulla, L'Espluga de Francolí, Tarragona, Instituto Cervantes in Tangier, Morocco, Museo Jacobo Borges Caracas, Museo Marugame Hirai Japan, Museo de Arte Contemporáneo Wifredo Lam, la Habana, Museo Internacional Cairo, Egypt and Museu d'Art Contemporani de Barcelona.  Private collections include, Jorge M. Pérez of Miami, Stuart &Pamela Rothenberg of New York, Rick & Kathy Hilton of Los Angeles and Wendy Fisher of London.  Lluís Barba reworks iconic artworks to comment on contemporary society, introducing modern characters into Hyeronimus Bosch's or Pieter Brueghel's medieval scenes.  His work leverages the language of artistic symbolism to critique both modern society and the art world.  Utilizing society darlings such as Paris Hilton and Kate Moss, art world players such as Jay Jopling and music icons such as Lady Gaga and Rihanna, Barba expresses his debt to Art History and contemporary culture through a satirical and humorous slant.
John Bell
John Bell is a nationally emerging artist who describes his work as postmodern mash up.  He combines abstract expressionism, geometric abstraction, pop art and other movements in contemporary art.  Bell is a multi-disciplinary artist incorporating print making photography, sculpture, text, installation and performance art.  His work depicts wide ranging themes from social to political, popular culture, media and the public domain to comment on the complexities of contemporary American culture.  Bell has exhibited in countless solo and group exhibitions, including Art Basel, Miami, UMOCA, New York's Time Warner Center, Southern Nevada Museum of Art, Las Vegas, Los Angeles, and Salt Lake City, UT. His work has been placed in many private collections throughout the U.S. and Europe.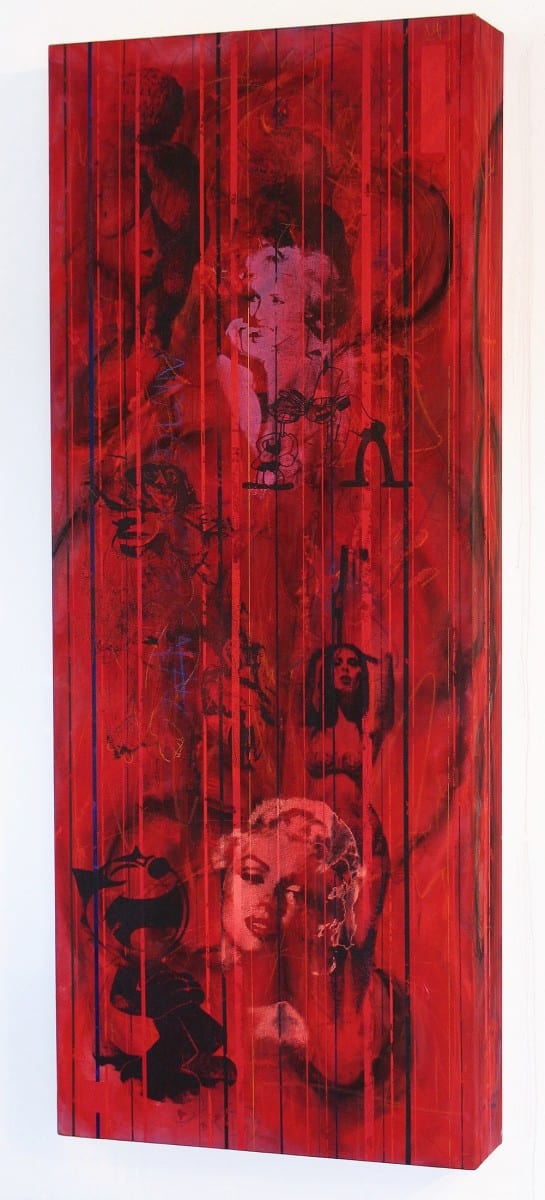 CANTSTOPGOODBOY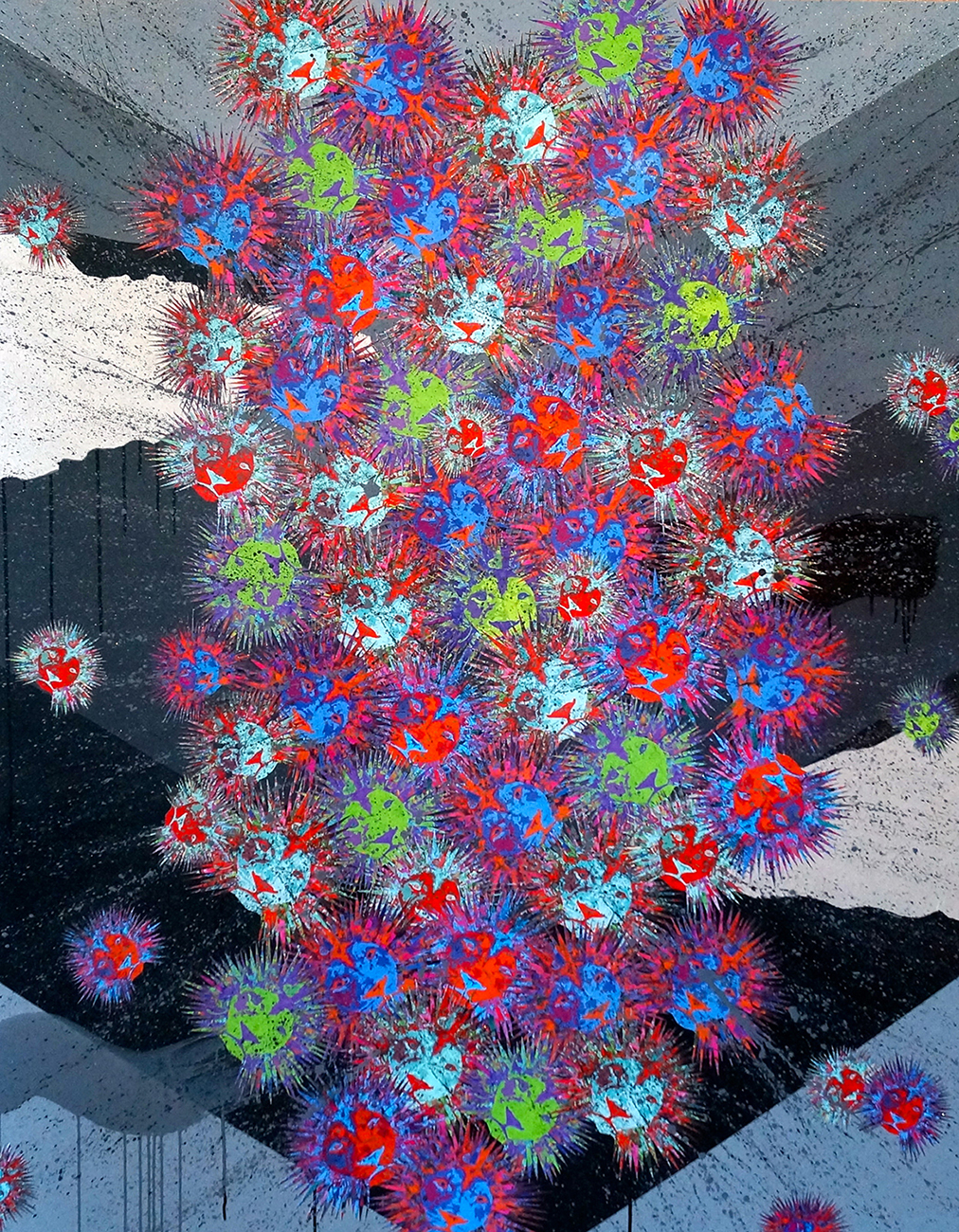 CANTSTOPGOODBOY is a self-taught Malibu based Contemporary Artist / Muralist.  With a meticulous attention to detail, utilizing mixed media (vintage comics) and various other techniques, his work has not gone unnoticed.  Collaborations with companies such as Sony, Warner Bros., Atlantic Records, Coachella Music Festival, Absolut Vodka, Converse and TOMS Shoes to name a few, shows you clearly CANTSTOPGOODBOY.
"Appreciate the beauty in the ordinary.  Be kind. Persevere."-CANTSTOPGOODBOY.
Elisabeth Caren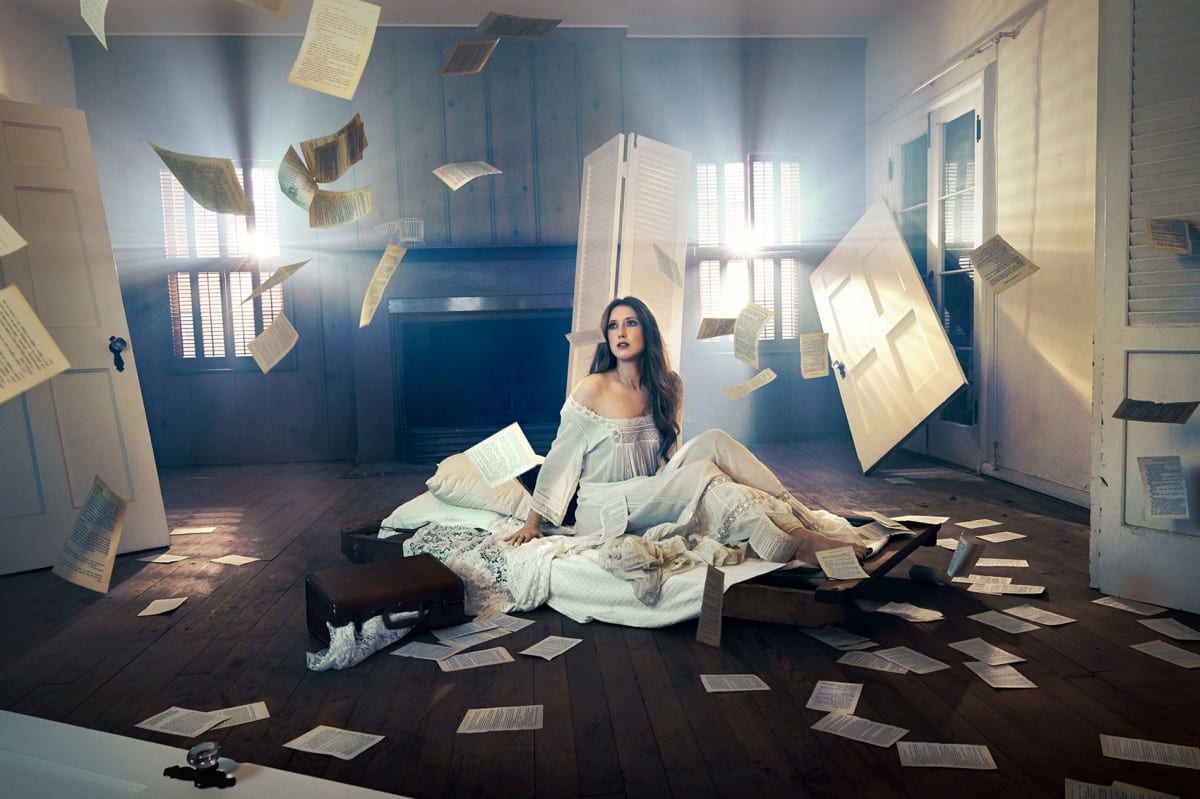 Elisabeth Caren's passion for storytelling began at 6 years old when she started dressing up her cousins and brothers and producing "plays" for her family.  Performing and studying all aspects of theatre throughout her childhood lead to a Bachelor of Fine Arts degree in theatre and film from Boston University's College of Fine Arts.  During her teen years, Elisabeth also explored storytelling through photography.  Elisabeth began working in film development and production for acclaimed filmmakers such as Barry Sonnenfeld, David Friendly and Kathryn Bigelow.  Her belief in the significance of image led to her decision to pursue her ultimate passion: Photography.  As she always felt connected to cinematic storytelling, she started as an on-set photographer for film and television and did entertainment reportage for AP, all the while making portraits and creating personal work.  Caren's work connects with people and is especially drawn to theatrical or narrative portraiture.  Entertainment has been her primary focus.  She has photographed many celebrities and has shot over 25 magazine covers.  Editorial clients include People, Entertainment Weekly and More Magazine and advertising clients include Lionsgate Entertainment, MTV, NBC, CBS and Atlantic Records.  Elisabeth Caren's lifetime in theatre and film has definitively influenced her work, which is often described as classic and cinematic.  Her fine art work was recently featured on the MTV show "Awkward" and APA's Off The Clock exhibition, curated by Anne Lyden.  She was acknowledged with 2 honorable mentions in the 2012 International Photography Awards, APA's Film Noir Contest.  Based in Los Angeles, she travels between New York and Paris and is represented by The Cynthia Corbett Gallery.
Richard Ehrlich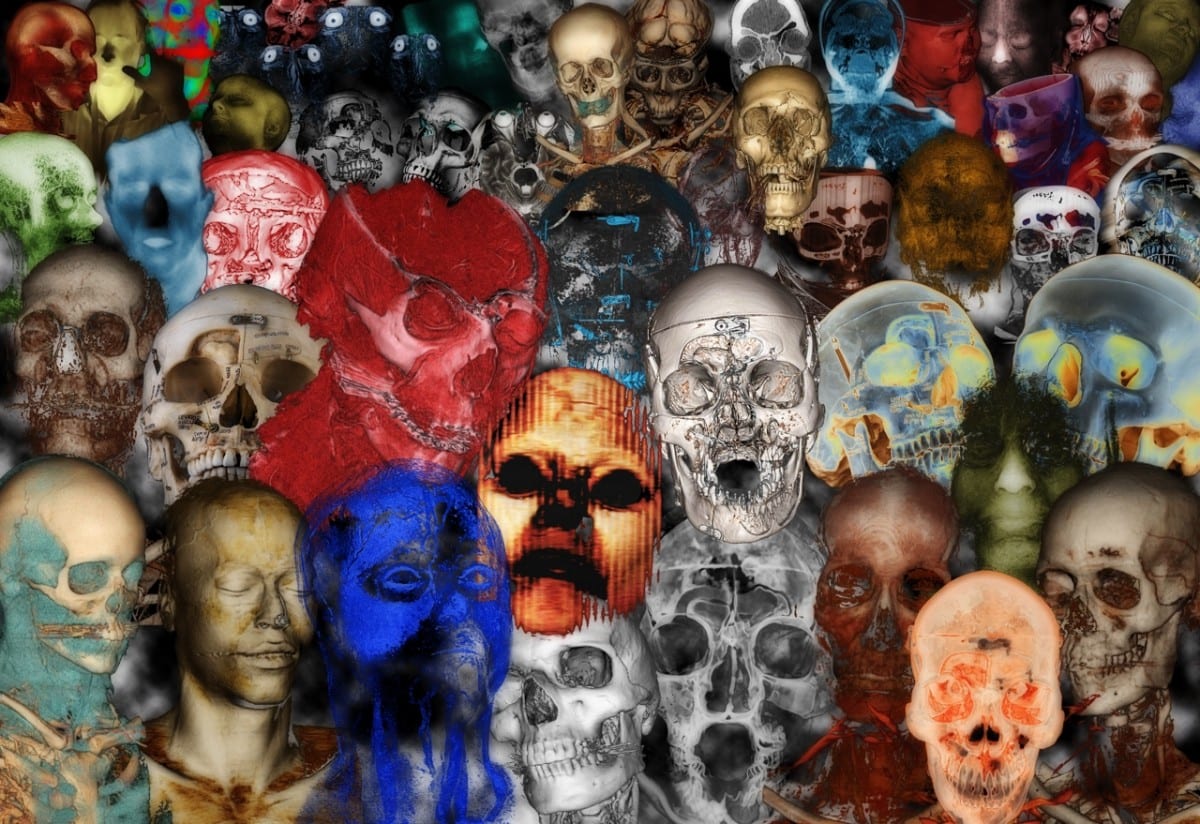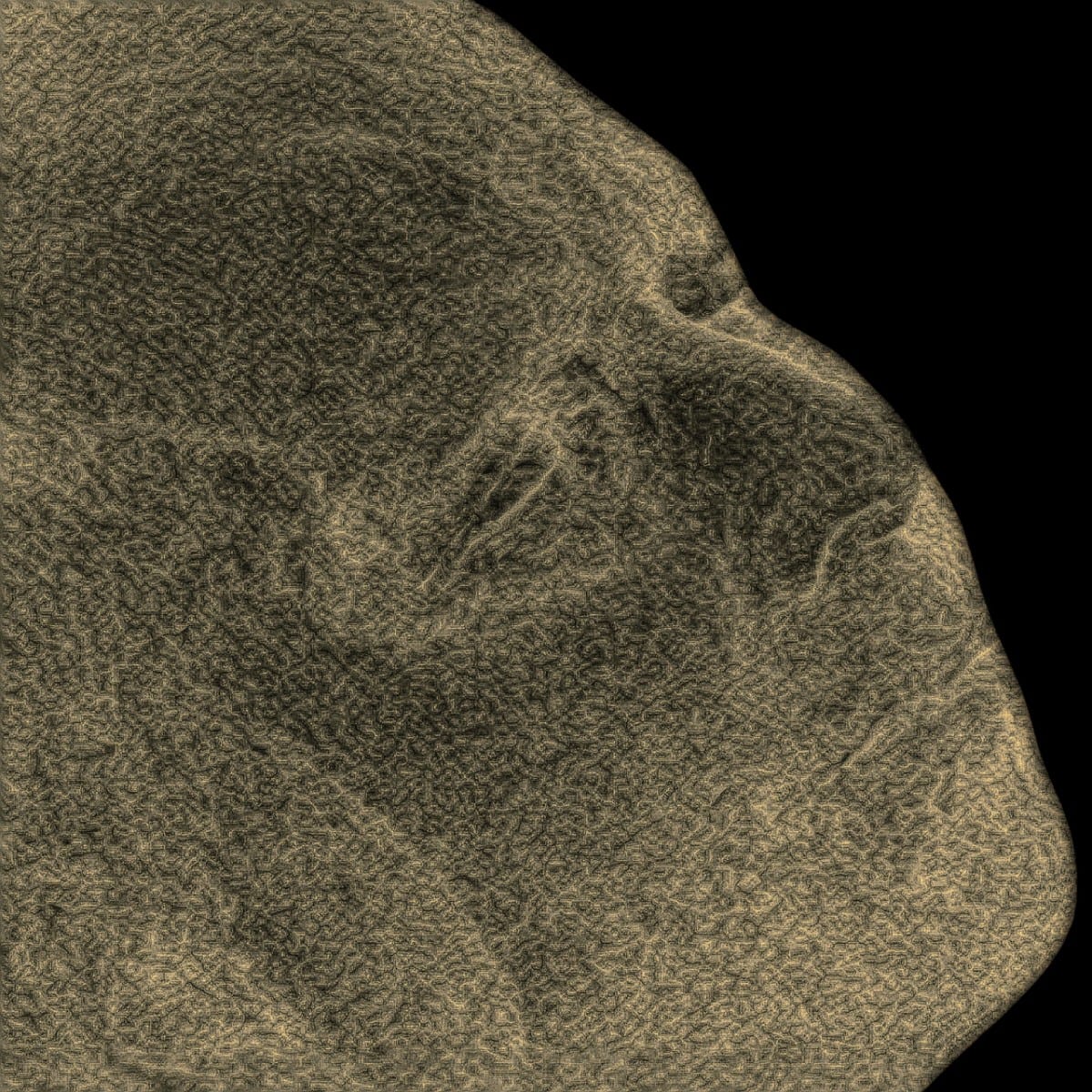 The works are from his series of photographs from digitally altered MRI and CT scans.  An homage to Belgian painter James Ensor (1860-1949) in whose mature work skeletons also figured prominently.
Neil Haddon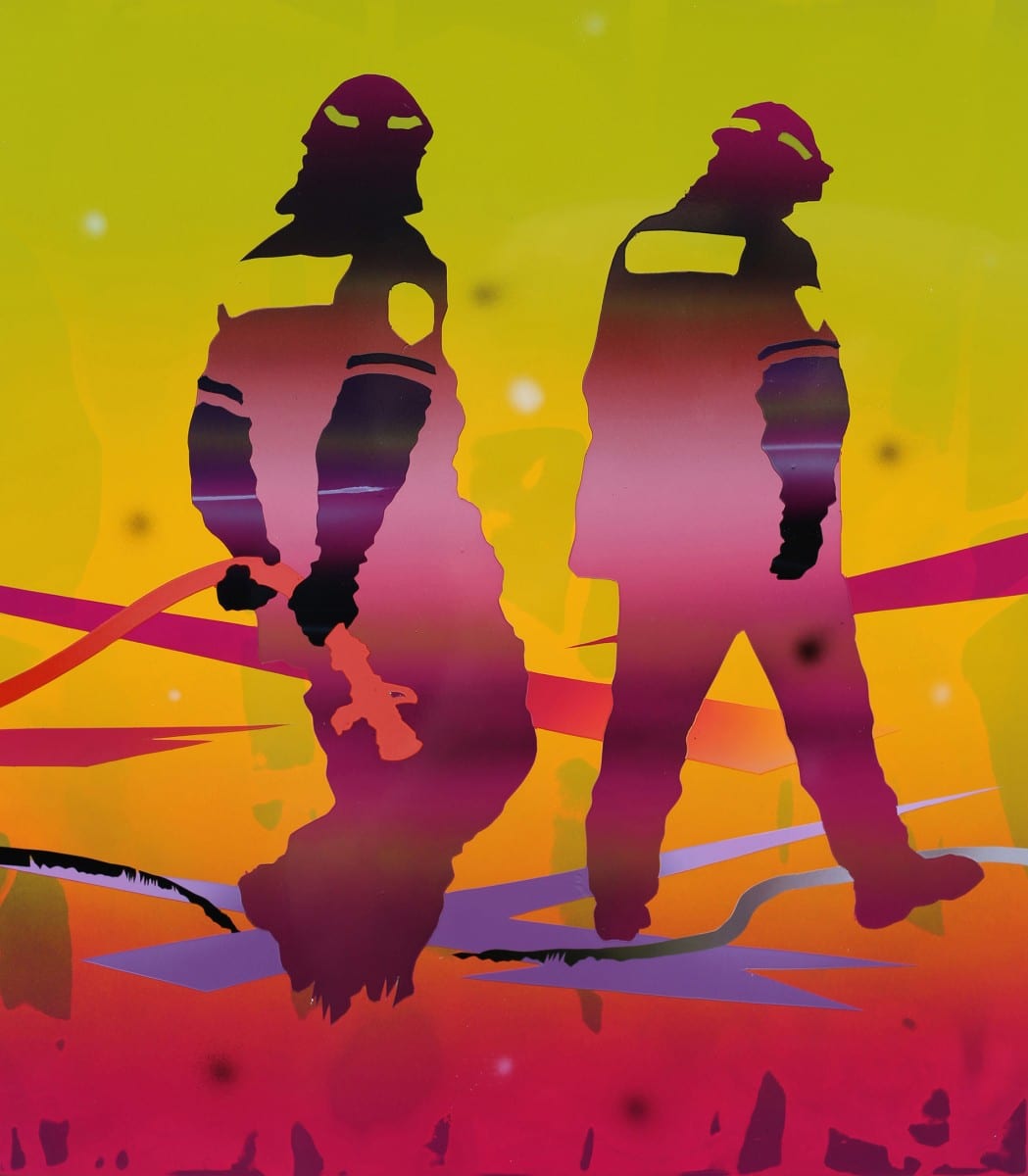 Neil Haddon was born in Epsom, Surrey, UK in 1967.  After living in Barcelona, Spain for six years, working as an artist and teacher, he moved to Tasmania, Australia.  Haddon's career as a visual artist spans 20 years, with exhibitions in Australia, Europe and the USA. Recent solo exhibitions include 'the black mirror, back burn, opera' at Bett Gallery, Hobart and Dianne Tanzer Gallery, Melbourne, Australia.  Haddon's paintings have been included in exhibitions such as 'Theatre of the World', MONA, Tasmania (curated by Jean-Hubert Martin), Contemporary Encounters, National Gallery of Victoria, Melbourne and Art Platform LA, 2012.  His work is held in several private and public collections internationally and in Australia by the National Gallery of Victoria, Artbank Sydney, the Tasmanian Museum and Art Gallery, the University of Tasmania Fine Art Collection, Devonport Regional Gallery, and the Gold Coast Arts Centre.  Haddon's paintings have been gained significant Australian awards: 'Portrait with Paperchains' won the City of Whyalla Art Prize 2009 and 'Purblind (Opiate)' won the Glover Prize (Tasmania) 2008.  His work 'Survivor (del think gyp flynn)' was the winning entry in Tidal, the City of Devonport Art Award 2006.  Haddon has collaborated with other artists including Aleksandra Mir (New York), Jefford Horrigan (London) and Se Alquila (Spain).  In 2002 he was awarded a Master of Fine Art from the University of Tasmania and is currently Lecturer in Fine Art at UTAS Tasmanian College of the Arts, Hobart.  In 2013 Haddon was awarded the prestigious New York Studio funded by the Australia Council for the Arts.  He will take up this three-month residency in New York in early 2014.
Yarrow Earth Hock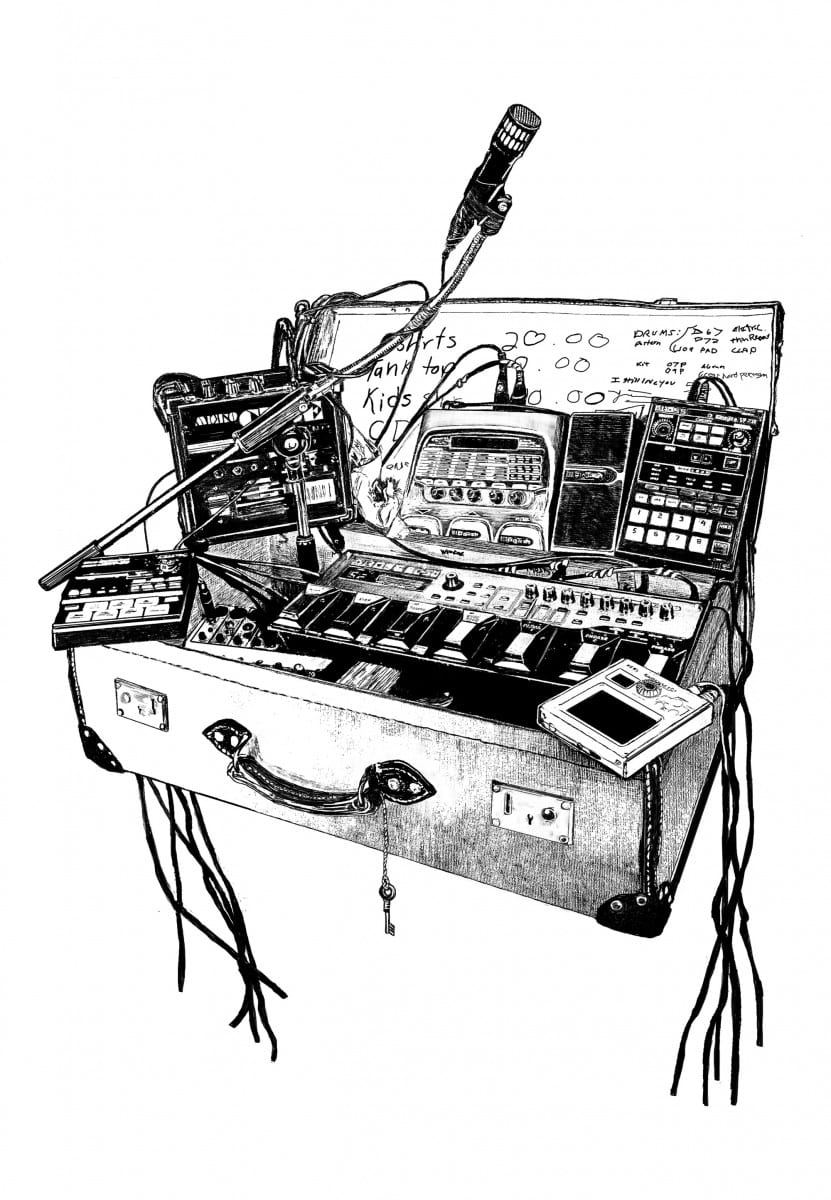 The antique suitcase rigged with digital instruments and amplification is at the center of actress Jena Malone's post modern performance called The Shoe.  Riffing off, "there was an old woman who lives in her shoe,"  the suitcase represents the portable living space where all a woman needs is her music.  Yarrow Earth Hock's painting process begins in the plein-air style using imagery from the light drenched natural environment. Back in the studio, these studies are layered with drawings of found objects from each landscape to create a distinctly regional vocabulary.  Yarrow immersed himself initially in abstractions inspired by the palette and feel of growing up on the beaches of Long Island, the harbors of Maine and the Hudson River Valley.  In 1992, after graduating from Manhattan's School of Visual Arts, more representational Lower East Side street scenes followed. In 2000 he moved to Los Angeles seeking a mix of urban and natural perspectives. His outdoor studio nourished his passion to capture fig, persimmon, bougainvillea and citrus trees.  Yarrow's work is now part of many private collections. In addition to annual exhibits that have become local events, he continues to donate art to multiple charities.
 Katina Houvouras
Katina Houvouras was born in Morristown, NJ and currently works in New York, NY.  She received a B.A. in Studio Art from Middlebury College, completed an Academy Program at The Film and TV School of the Academy of Performing Arts in Prague, Czech Republic, and has studied at the International Center of Photography in NYC and the Maine Media Workshops.  Primarily a landscape photographer, she has photographed several projects in northern Italy, including "Winter along the Po River," an "Alpine" series of the Dolomites and a continuing, long-term project about Venice.  In her most recent work, "First World Hunger," which makes its debut at Artworks for the Cure 2013, she pairs portraits of Peruvian children living in the high Andes with quotes from online reviews of New York City restaurants to explore ideas of happiness, entitlement, poverty and excess.  An award-winning photographer, she has participated in artist residencies in Italy and most recently in Park City, Utah as a photography mentor in Kimball Art Center's artist-in-residence program, RELEVANT.  She has shown her photography in solo and group exhibits in the US and abroad and her work is held in numerous domestic and international collections.
Linda Kunik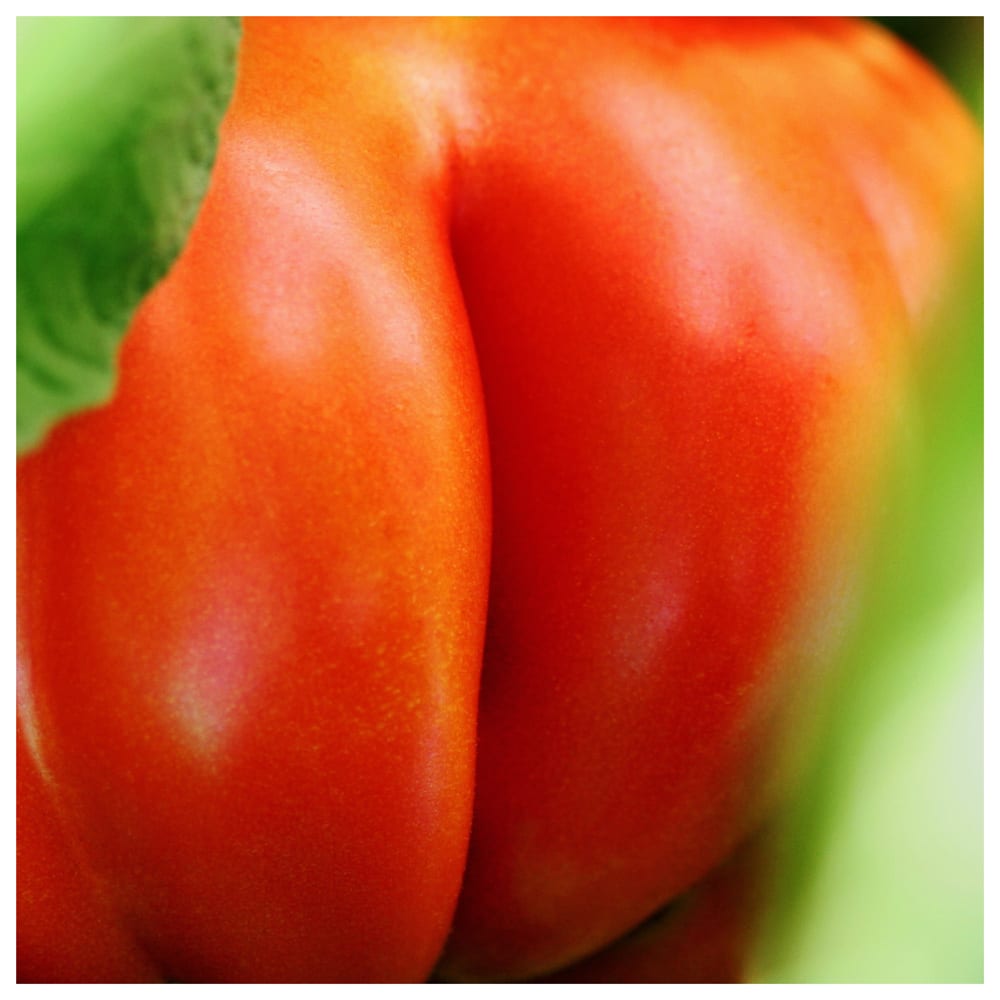 The artist's statement,  "To be hungry & eat is the perfection of sensuality rarely achieved. RIPE addresses that sensuality through a collection of luscious & sensual photographs of heirloom tomatoes.  To cultivate your own food, to prepare it & share it with friends & family is to enjoy, relish and savor the essence of life." Beginning as a watercolorist and landscape painter, Linda Kunik wanted to work more conceptually, so she returned to school and received her BFA from Otis College of Art and Design. Thinking about issues of global awareness, Kunik's first body of abstract paintings dealt with the environment; more specifically rain forest deforestation. It was within this body of work that she began pushing the boundaries of preconceived notions of painting while attempting to reconcile abstraction with social and political issues. Her Deforestation and the Land series developed into paintings of global warming and imbalances within ocean plant life. As her work progressed, Kunik started to see a broader picture of causality. She questioned: How and why do things happen – in the environment, society, governments, and everything we do? Things Fall Apart reflected these conceptual issues. Wanting a more positive approach, she began investigating a sustainable agricultural practice with the barter system, referencing the patron/artist relationship, while engaging community and examining the politics and cultural aspects of food. Ripe, which focuses on the sensual nature of tomatoes and ourselves, was born from this project. Kunik was born in Chicago, Illinois and moved to Beverly Hills, California in 1978, where she currently resides.
Minjae Lee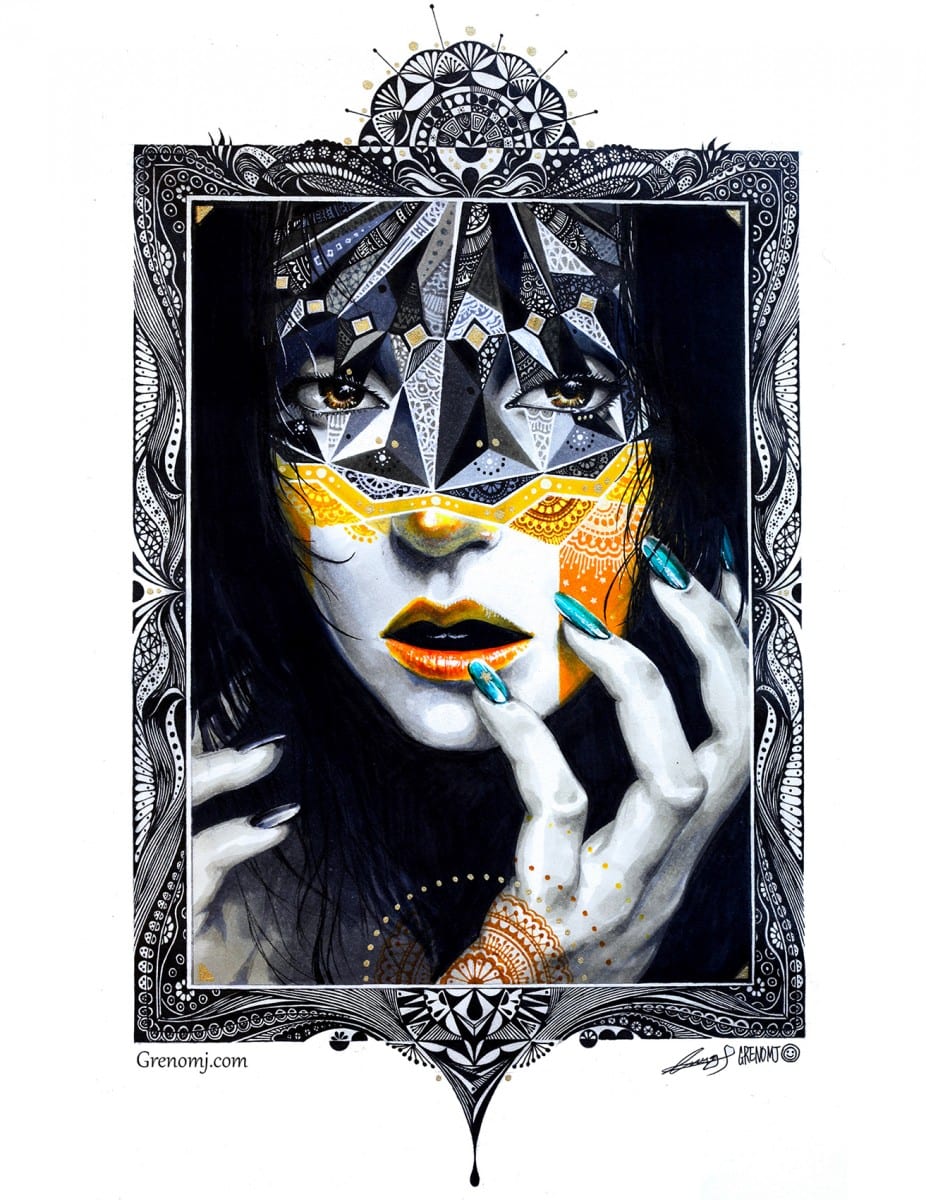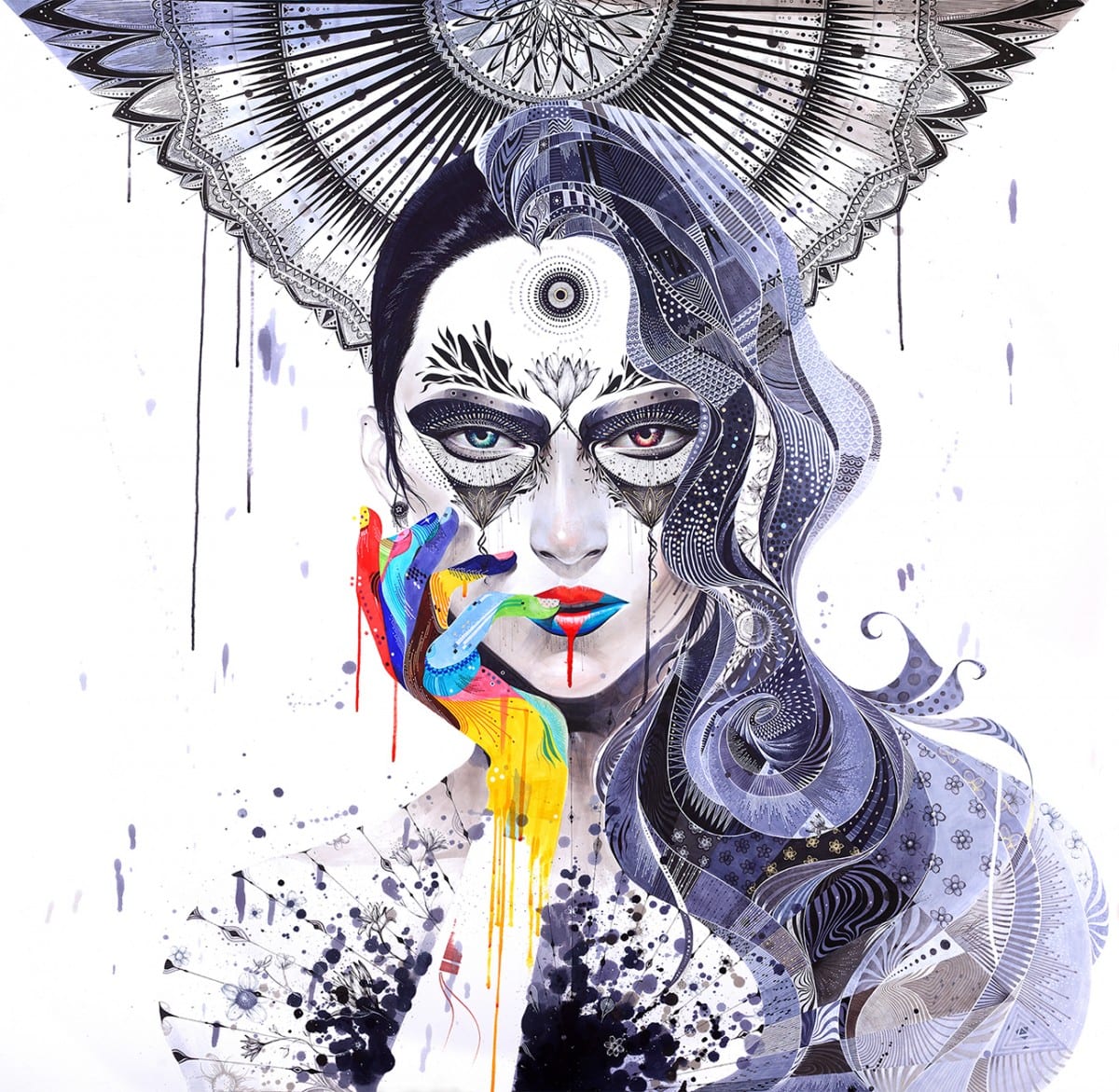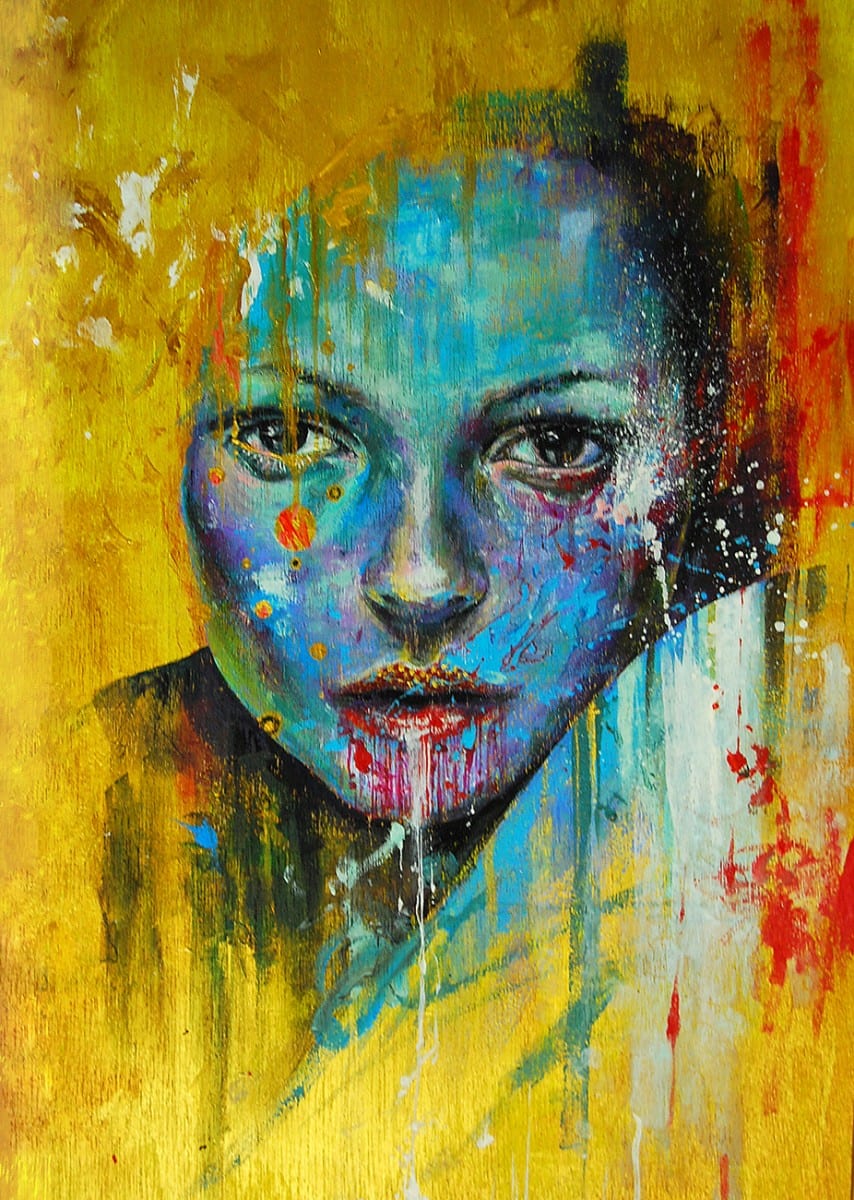 Minjae Lee is a young South Korean artist whose work expresses a semi-disturbing inner tension that is tough to ignore, even if you feel that you'd like to. It draws you in with its powerful colors, halting imagery and clever juxtaposition of beauty, innocence and fragility with brash, loud and aggressive.  What characterizes his work overall is drama.  The ethereal females that populate most of his work exude a dark, organic tension, and it seems that even the brightest marker colors do not quite manage to save them from some sort of looming peril.  Or are we, the viewers, in fact, the ones who are in danger? Whatever the case, we are drawn in, interacting on an emotional level, surprised, looking for something – Tuija Seipell.  In 2013, Minjae Lee made the front cover of the summer issue of "Art Business News", the quarterly publication, which has 20,000+ gallery subscribers, and was named one of the top 30 artists under 30 in the world.   In 2013, Minjae Lee exhibited in Tokyo, at the Roth Gallery, and will also be exhibiting in London, Tokyo, LA and Rio this year.  He also created a 6-story mural in Rio, which announced him to the Latin world, to great acclaim.
Matt Molloy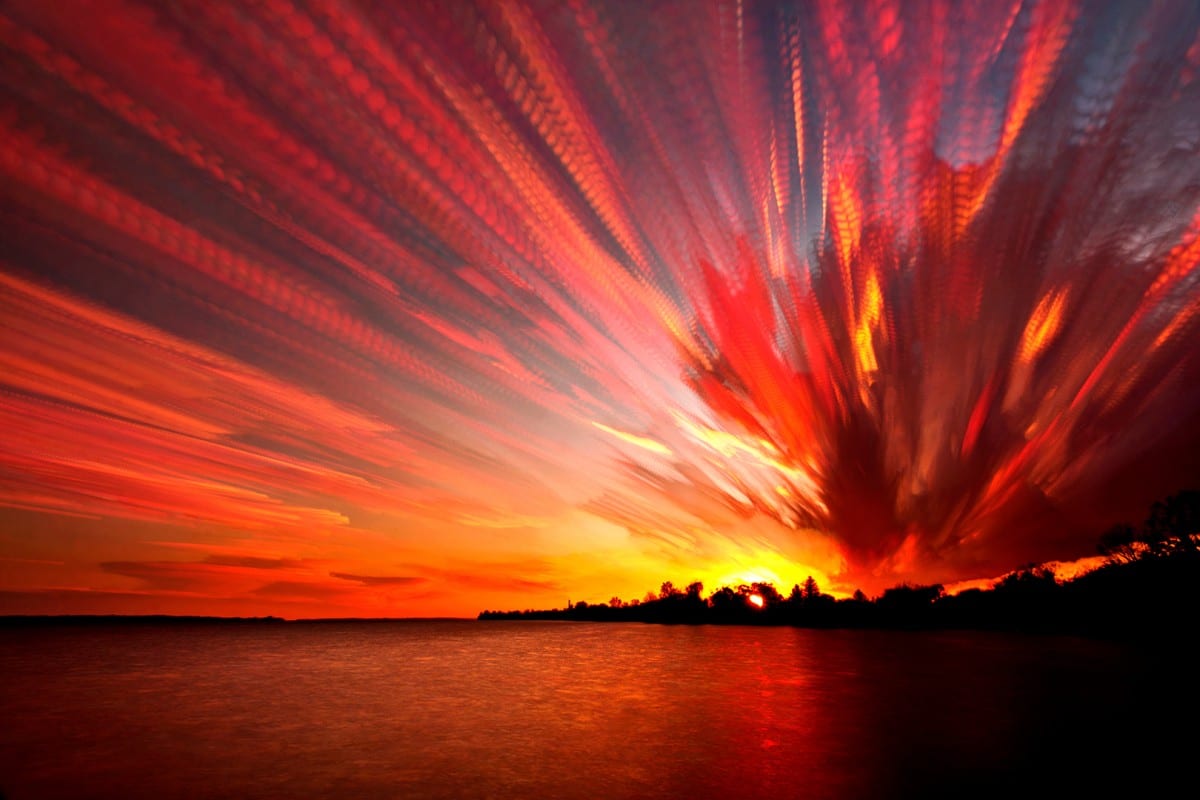 Matt Molloy is a 28 year-old Canadian with a diploma in graphic design who loves most forms of art.  He makes his own music, plays guitar and drums, but he will try to play any instrument he can get his hands on.  He likes to draw, paint, and experiment with new art forms.  Most recently his favorite form of art is photography, more specifically, timelapse photography.  Growing up in a small town gave him an interest in nature early in life, and that interest still shows in his photos.  He now lives on the shore of Lake Ontario, in another small town with a great view of the sunset which he timelapes every chance he gets.  Recently, Matt developed a new photographic processing technique using timelapse photos he calls "Timestacks."  Many of these digital art pieces have gained him considerable recognition in the world of photography.  He's been featured on many internet blogs in a variety of different languages, including Colossal, Peta Pixel and My Modern Met.  Matt has also been featured in several magazines, Digital Photo magazine (USA and Germany) Digital Photographer (UK) and MISC (world-wide) to name a few.  His time-lapse photography has appeared on Discovery Channel's Daily Planet and National Geographic's Untamed Americas.
Hank O'Neal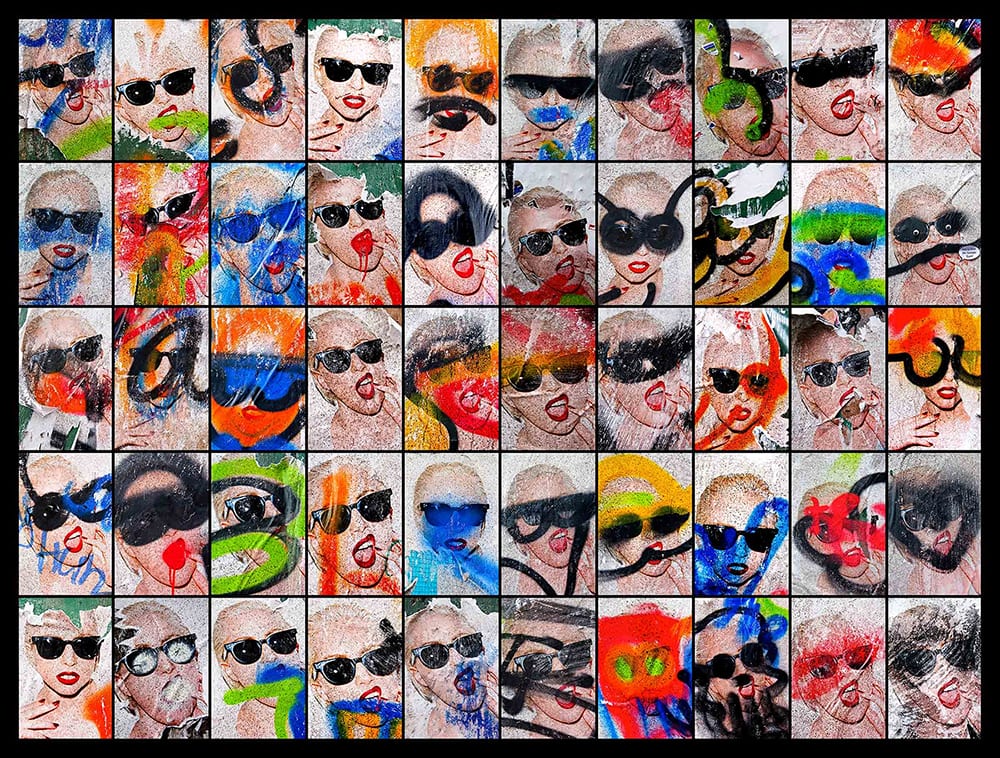 Hank O' Neal reflects on his work of the pop icon, "In March, 2011, hundreds, if not thousands, of posters appeared all over New York's Lower East Side as part of an advertising campaign.  As is often the case with a pretty face, the graffiti kids with cans decided to give each poster its own distinctive look.  The most colorful of all were on a wall at the corner of Mulberry and Houston Streets… at least 100 of them.  I photographed each face and then picked the 50 I liked best and assembled them into the grid that became Lady Gaga x 50."   Hank O'Neal's first photographs were taken as a teenager and young man, but he didn't pursue photography seriously until 1969 when he acquired a professional camera and began documenting recording sessions and jazz concerts he was producing. Long before Berenice Abbott admonished him to always have a project, he undertook his first, in rural East Texas during the years 1970-1973, leading to his first exhibition in 1973, at The Open Mind Gallery in New York City.  In the 1970s he became friendly with a diverse group of people in the photography world, notably Walker Evans, Andre Kertesz and most importantly, Berenice Abbott, with whom he worked for the last 19 years of her life.  Between the years 1970 and 1999, O'Neal also published numerous books related to photography, including A Vision Shared, Berenice Abbott – American Photographer and The Ghosts of Harlem, that featured his own photographs.  His latest book is the five-volume set, The Unknown Abbott (Steidl, 2013).  He has had many exhibitions since that time and published many additional books. The most recent exhibitions of his work have been at New York City's Howard Greenberg Gallery in March-April 2012 with the launch of his new book, XCIA's Street Art Project, and a retrospective at The Erie Museum of Art, March – June 2012. XCIA's Street Art Project continued at the Stephen Bulger Gallery in Toronto, April – May 2012. In 2013 many of his street art photographs were included in Masterpieces of Everyday New York at The New School.
RISK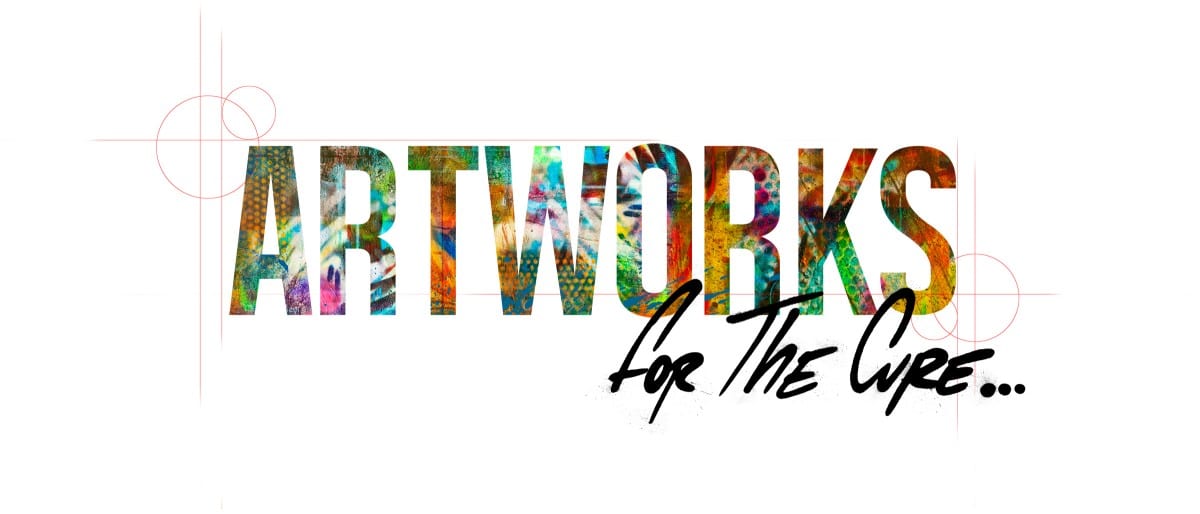 RISK, born Kelly Graval, is a highly diversified, Los Angeles-based graffiti artist and fashion entrepreneur with many "firsts" to his credits.  He was the first graffiti writer is southern California to paint freight trains and he pioneered writing on "heavens", freeway overpasses.  He was also one of the first artists to take graffiti from the streets to the galleries.  His family moved from Louisiana to Los Angeles in 1983 and RISK enrolled at University High School, which he soon made his personal canvas, tagging his name everywhere.  Something worked because he won a scholarship to the Pasadena Art Institute and later studied fine art at USC.  He then became involved in a variety of Hollywood projects, the first being a photo shoot for Hot Rod magazine that led to recognition outside the graffiti world.  Work on movies and music video sets followed and he made music videos for the Red Hot Chili Peppers, Ice Cube, Bad Religion, Michael Jackson and others.  In 1988, he went to New York and was the first LA writer to paint subway cars.  From there, he was invited to the U.K. to represent the U.S. at an international street art competition.  He won and brought home the silver paint can trophy.  His launch of the Third Rail series of art shows led to his founding a graffiti-inspired clothing line of the same name.  Bold, colorful lettering has become RISK's signature and is prevalent in much of his work.  When honored with a solo show at the Track 16 gallery in Santa Monica, he named it Twenty-Six after the 26 letters in the alphabet.
Jelena Rokanovic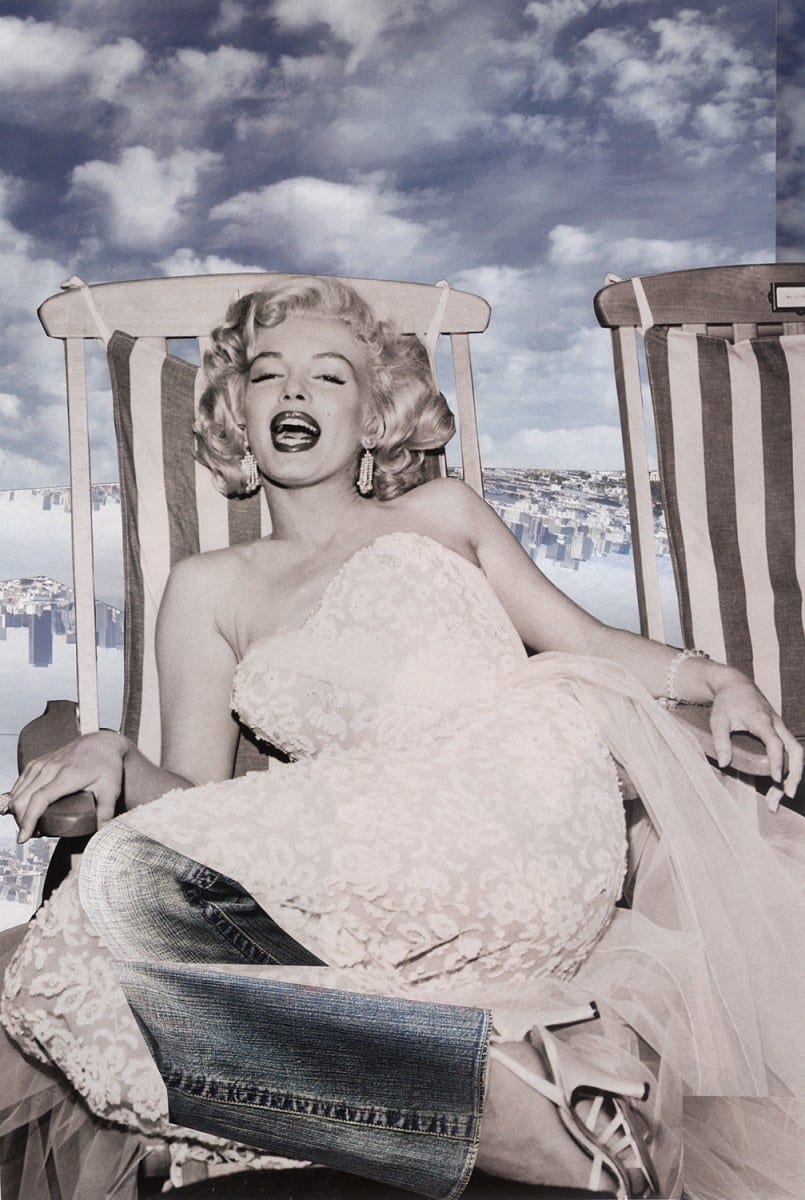 Jelena Rokanovic, founder of jrokdesign.com, was born in Belgrade, Serbia where she completed her Masters in Fine Arts at the Academy of Art in Belgrade.  Shortly after, Jelena moved to Milan, Italy to enrich and diversify her art education by studying fashion and interior design at the renowned BCM. She soon captured the attention of Roberto Cavalli, who commissioned her to create a custom collage, a juxtaposition of his signature designs.  The Palms Hotel and Casino in Las Vegas also heard of this daring young artist and asked her to design a series of Limited Edition Marilyn Monroe Playing Chips.  As every true artist, Jelena draws inspiration from a range of different cultures and cities through her experiences traveling worldwide.  After 20 years of living in Europe, including residences of the famed Giuseppe Verdi in Milano and the luxurious precinct of Le Chample in Barcelona, Jelena now works and resides in Beverly Hills, California, where she is quickly developing a following and an impressive clientele of celebrities and art enthusiasts alike.
Chuck Trotter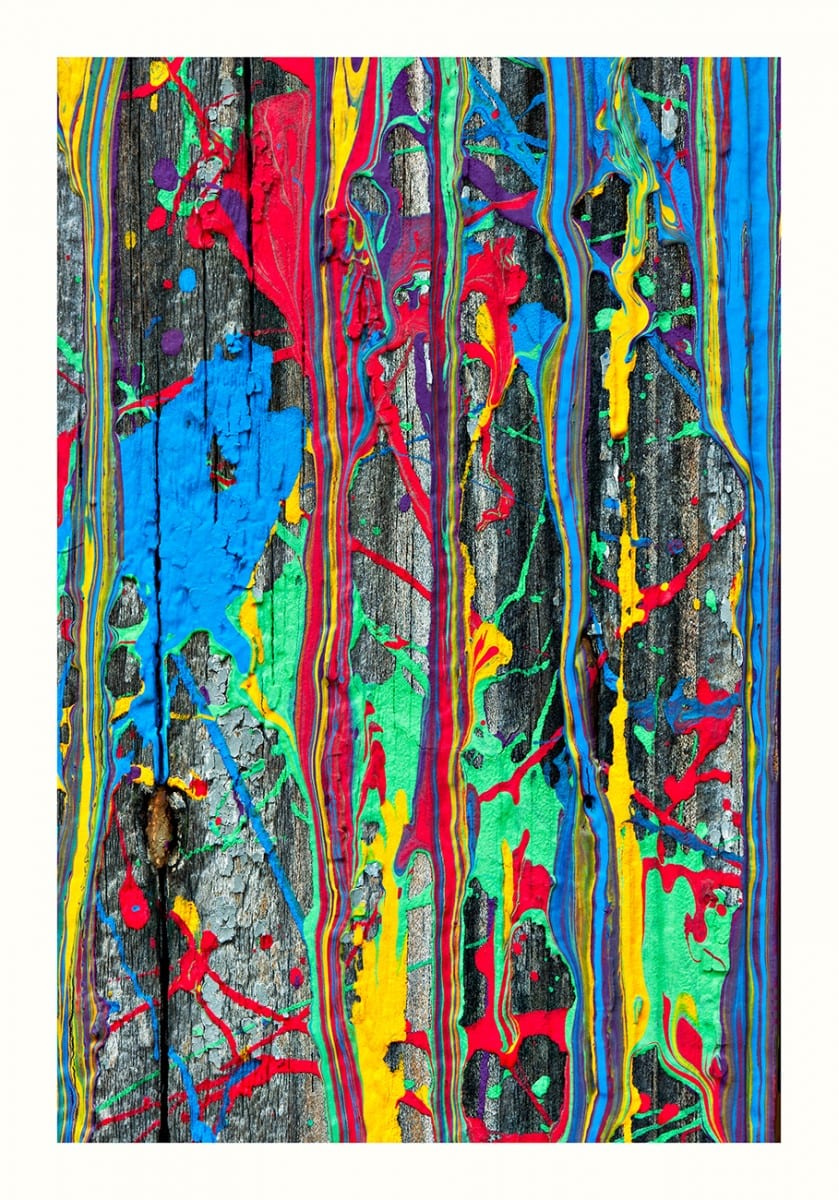 Originally trained in the Ansel Adams style of Black & White photography using a Sinar 4×5 view camera, Chuck Trotter received his photographic education at Foothill and DeAnza Colleges in the bay area of California during the 1970s.  While he loved the allure of large format photography and the mystical appearance of images in a traditional darkroom, his "discovery of color" via his first digital camera led him to challenge himself to see beyond the natural landscape he had become comfortable with and to explore a new environment, the urban landscape, and seek out color as a vital component of those images.  "There before me was the answer, as much a part of the urban environment as buildings, asphalt and trains… graffiti; the application of color, for the sake of color, to an undefined, often neglected part of the urban landscape." His goal was not to document, but to capture their essence and the urban landscape in the graphic and abstract… to build upon their impact on the urban landscape as modern abstractions that have been filled with color, shapes and patterns.  Yet, as he explored these areas, he began to realize the transient nature of their existence; the demolition/painting over of works; the destructive rays of the sun; and even the continuous movement of these abstractions by the trains they sometimes were attached to.  "Like the natural environment I once captured on film, I began to understand that the urban landscape was continually evolving but at a pace of life that was fleeting and temporary."
Tracey Snelling
Through the use of sculpture, photography, video, and installation, Tracey Snelling gives her impression of a place, its people and their experience, and allows the viewer to extrapolate his or her own meaning. Often, the cinematic image stands in for real life as it plays out behind windows in buildings, sometimes creating a sense of mystery, other times stressing the mundane. Snelling has shown work in museums such as Gemeentemuseum Helmond, the Netherlands; Shanghai Zendai , MOMA, China; The Museum of Arts and Design, NY; Houston Center for Photography, TX; Kunstmuseen Krefeld, Germany; and Stenersen Museet, Oslo, Norway. She has had solo exhibitions throughout the US as well as in China, Belgium, the Netherlands, and London, and has been awarded residencies in Beijing and Shanghai. Her large-scale installation Woman on the Run was originally commissioned by and exhibited at Selfridges, London, and has traveled to Smack Mellon, Brooklyn; 21c Museum, Louisville; the Frist, Nashville, SECCA, Winston-Salem, and the Virginia MOCA, Virginia Beach.  In 2010, Snelling was invited to exhibit at the Sundance Film Festival. Her first short film "Nothing" premiered at the 2012 San Francisco International Film Festival and has also shown at the Thessaloniki International Film Festival and Circuito Off Festival in Venice, Italy.  Snelling's most recent exhibitions include the Herzliya Museum for Contemporary Art, Israel; El Museo de Arte de Banco de la Republica, Bogota, Colombia; and the Museum Dr. Guislain, Ghent, Belgium. She has a current solo exhibition at Aeroplastics Contemporary in Brussels, Belgium and an upcoming solo exhibition at Rena Bransten Gallery in San Francisco in December.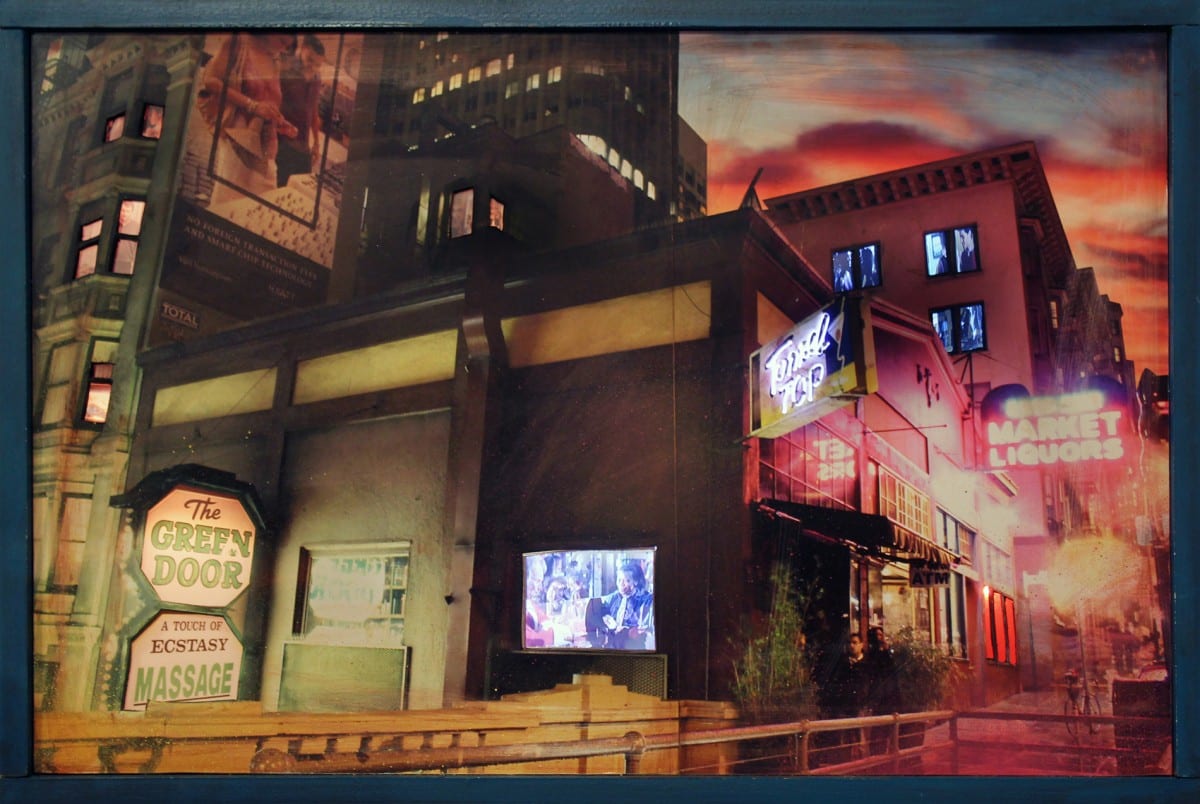 This piece is about San Francisco, bars, cities, and also the singles scene, referencing both the scene as seen from a grown woman's view and also that from the times in the 1970's.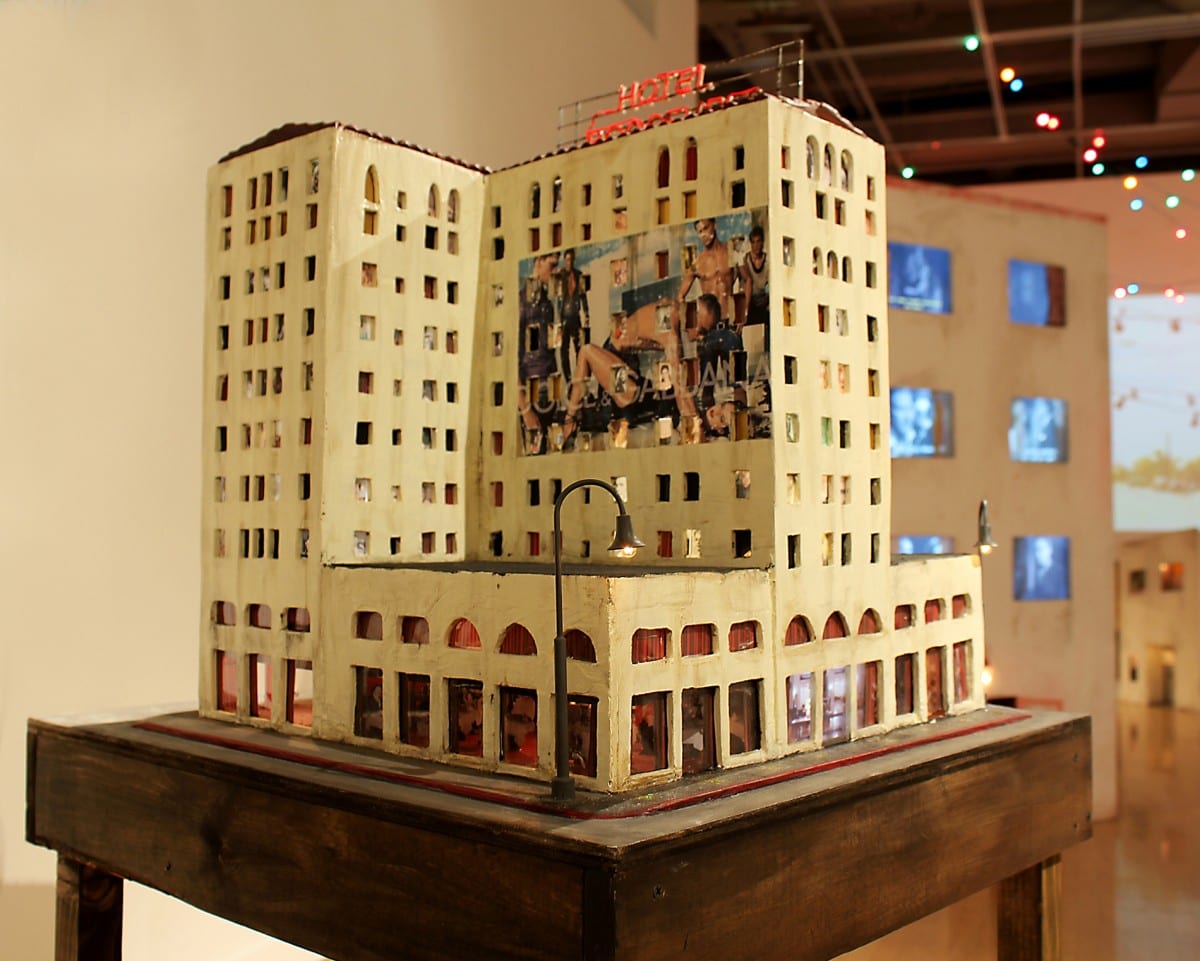 Hotel Roosevelt is based on The Hollywood Hotel.  Videos of drama and love affairs play in some of the windows.  There is also a hotel lobby video in the lobby area.
Featured Image: RISK, Artworks for the Cure 2013 Limited Edition Commemorative Print, 18″ H x 24″ W, ©RISK
For inquiries regarding the work featured in this auction, contact Ebony Adams