April is the month of fools, and we can think of no better way to celebrate than with the pinnacle of Internet ephemera: The Animated GIF.  The Current Sea is a GIF design team in Los Angeles that focuses on the confluence of the Analog and the Digital.  They create whimsical digital chimeras, often employing Analog techniques like film photography and collage.  This month, they will be displaying a series of GIF art on the theme of transhumanism to celebrate the glorious foolishness of our present era, as we all try (and sometimes fail) to find our bearings in the new wilderness of the Digital Age.  Installation Magazine x The Current Sea are proud to present: #GIFofFools!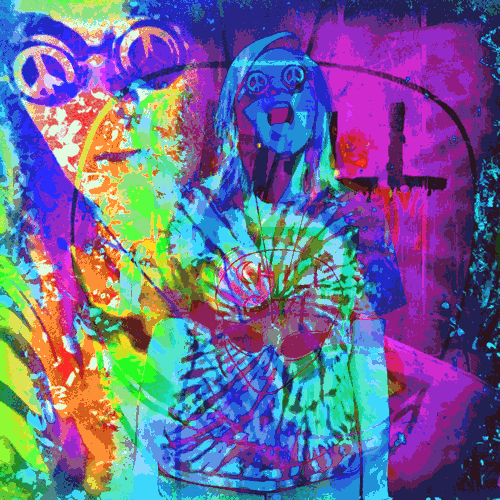 Nihilism has its place if understood correctly and ultimately accepted. "Nothing has meaning" sounds like such a downer, but only if you perceive it as such. It is also the ultimate relief: do what you love, follow your heart, move to different parts of the world, or pour over information on a strangely-specific subject: it all doesn't matter. Which leaves you with the hardest question: what makes your life, devoid of inherent meaning, meaningful?
Heavy, but it's not: hanging out, chilling out, conversing with friends and creating anything are all enough to give any life meaning. Some people need to be the greatest at everything and "have it all"— whoa, homeboy (or girl): chill the fvck out. Take some time and let the day slip by, observe the migratory patterns of clouds and discuss the philosophical repercussions of the next Full Moon.
Featured image © The Current Sea