It was in Japan that she began to interact with and illustrate the spirit world.  Recalling that some Korean masks were used in war, Gyon remodeled them as Shamans: partially to remember the figures association with death and for the purpose of making progress with her brilliant compositions.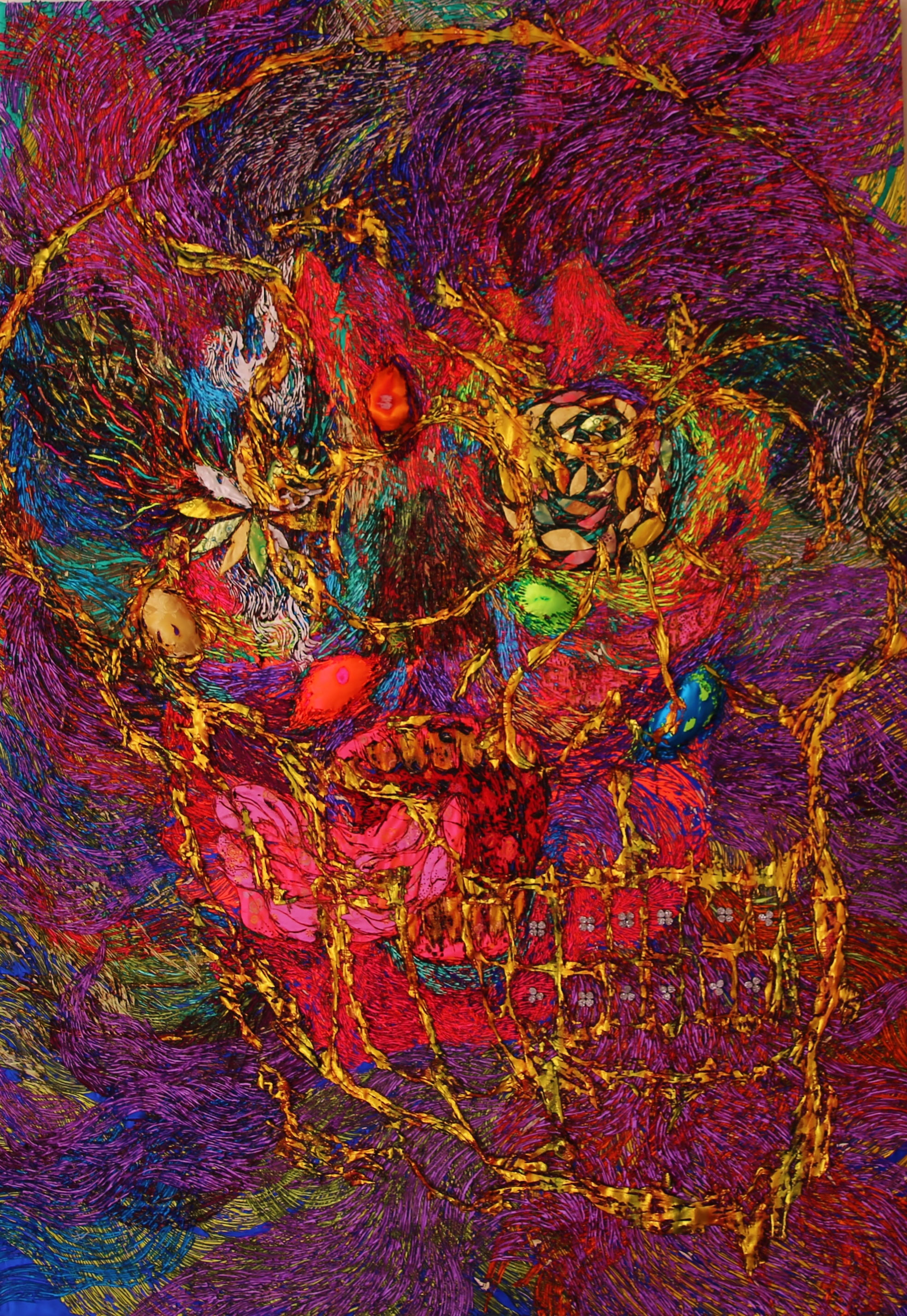 Perhaps one of the most fascinating aspects of Gyon's artwork is the unconventional material used to create these vicarious worlds.  Clothing is ripped apart and melted to panel, forming a frighteningly mystical face.  Aluminum leaf is strategically placed, drawing viewers into the mouth of a striking creature of death.  The pieces are both alluring and upsetting, the materials enticing the viewer into a world of bedlam.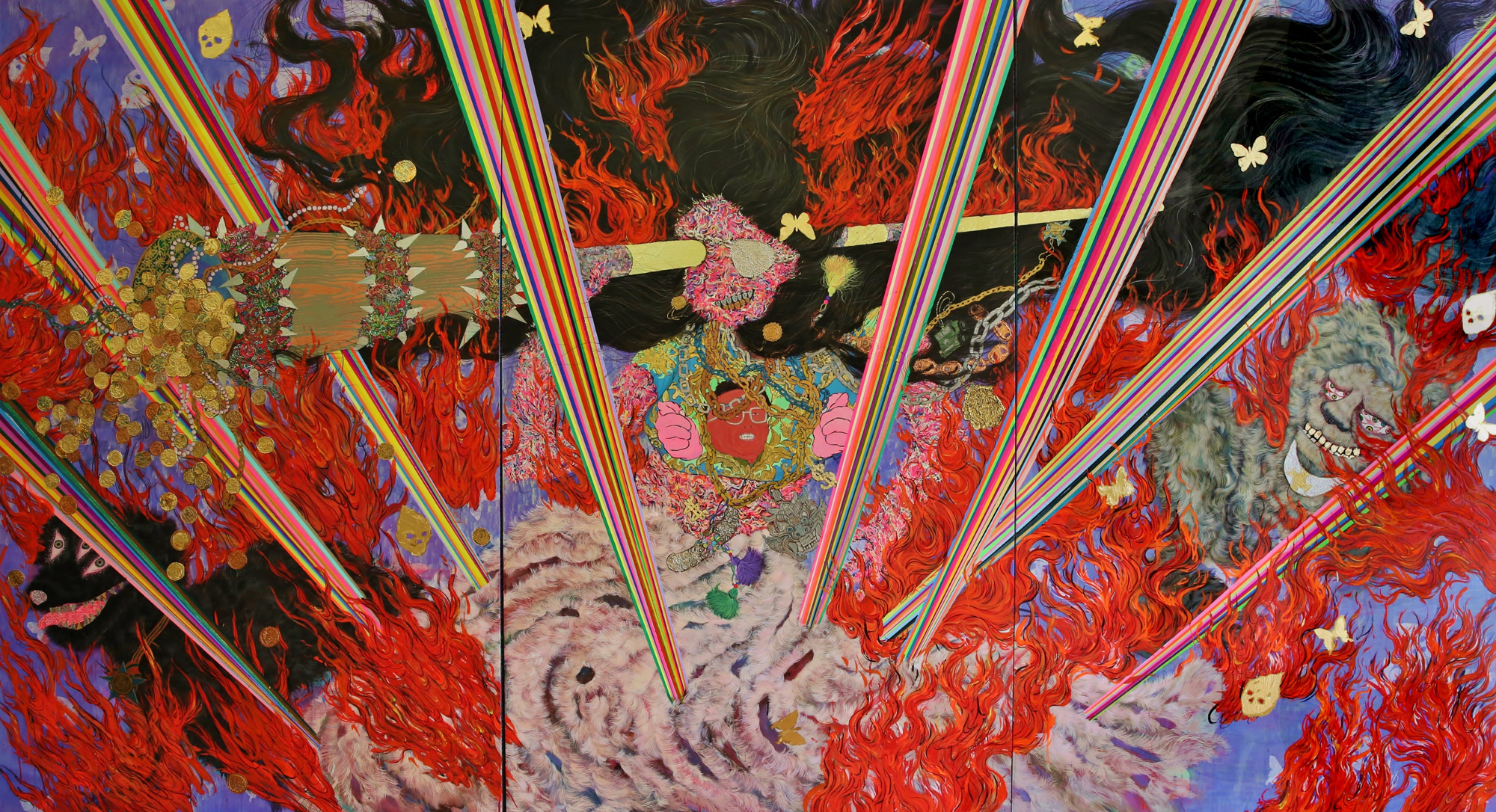 At VOLTA NY 2014, Shin Gallery introduced this special assembly of artwork that highlights color, layers, and the difference between her former paintings and newer work, for which Hyon Gyon has received two fellowships and won three awards, which include the Asao Kato International Scholarship and the Tokyo Wonder Wall Competition Prize.
Located at the heart of the Lower East Side's Contemporary Art district, Shin Gallery is the only gallery in New York City that specializes in Korean Contemporary Art. Opened in 2012, the gallery is devoted to presenting unique and aesthetically diverse art in a variety of media.  The majority of Korean and international artists represented by the Shin Gallery have never exhibited in the United States, despite receiving considerable recognition in their respective countries.
Featured image: Hyon Gyon Park, Iyo Iyo, acrylic on panel, 70.9″ x 66.1″, 2008
All images © Shin Gallery