Rooted in an elementary process, the design studio creates objects of great complexity.  Members Salvador Fernández, Rodrigo Guadarrama, Hee Jong Moon, Erick Sauxedo and Luis Velázquez reflect on the evolution of their craft and give Installation a first look inside their new works called The Dark Series from the NODO collection.
The NODO collection is a result of total experimentation, trial and error.  During the trajectory Pentágono realized multiple 'tejido' exercises, first on flat surfaces then in three dimensional objects.  The inspiration for this collection came from the traditional handmade Mexican 'tejido' which integrates geometric designs to clothing items as well as the multiple interconnectable points found in the universe.  The design represents the search to find the perfect balance between form and structure.  While the patterns are systematic they also have inherent imperfections representative of the humanity in Pentágono's designs.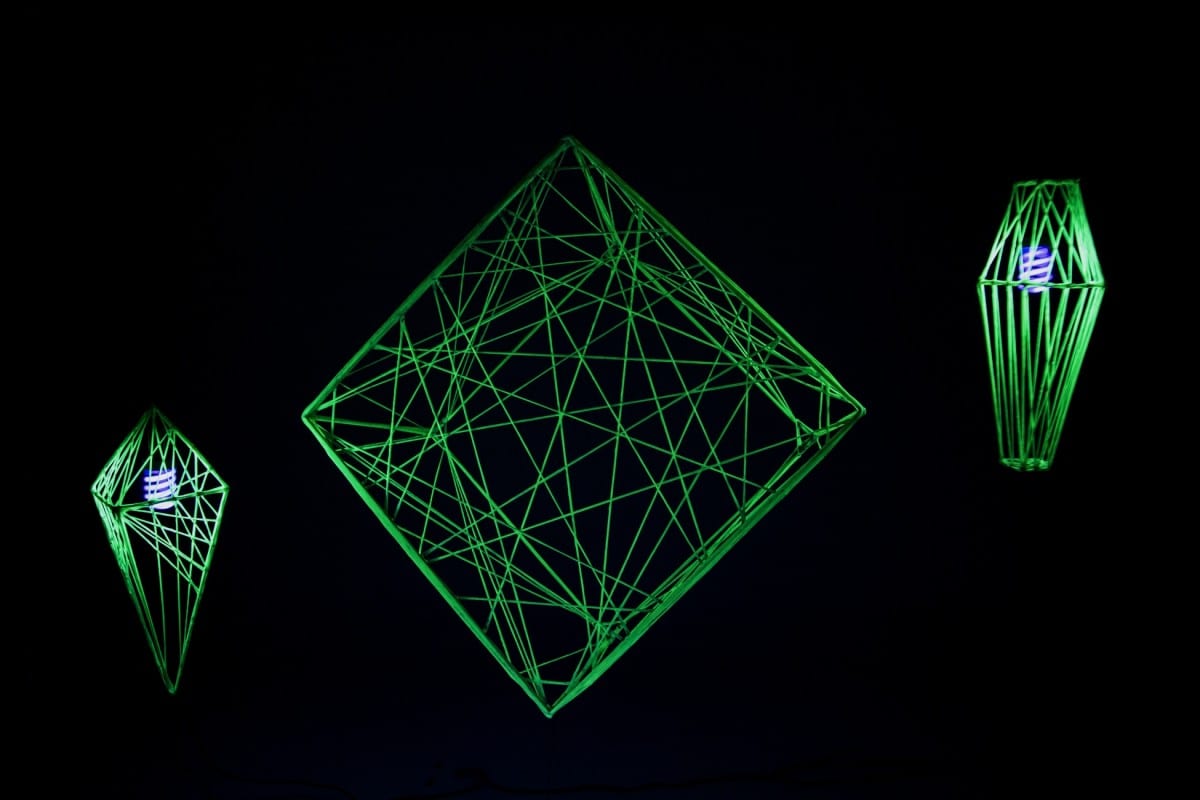 The Dark Series demonstrates an impressive, sturdy structure while maintaining extreme lightness.  The design functions as a bridge, only using a single tensioned string in every piece.  The object compensates by adding resistance throughout certain points maintaining balance.  The collection started with a simple design, the console.  Completely made of fiberglass, the interwoven fibers in the piece serve as structure while maintaining its open nature.  The console weighs only nine pounds and is able to support over one hundred and ninety pounds.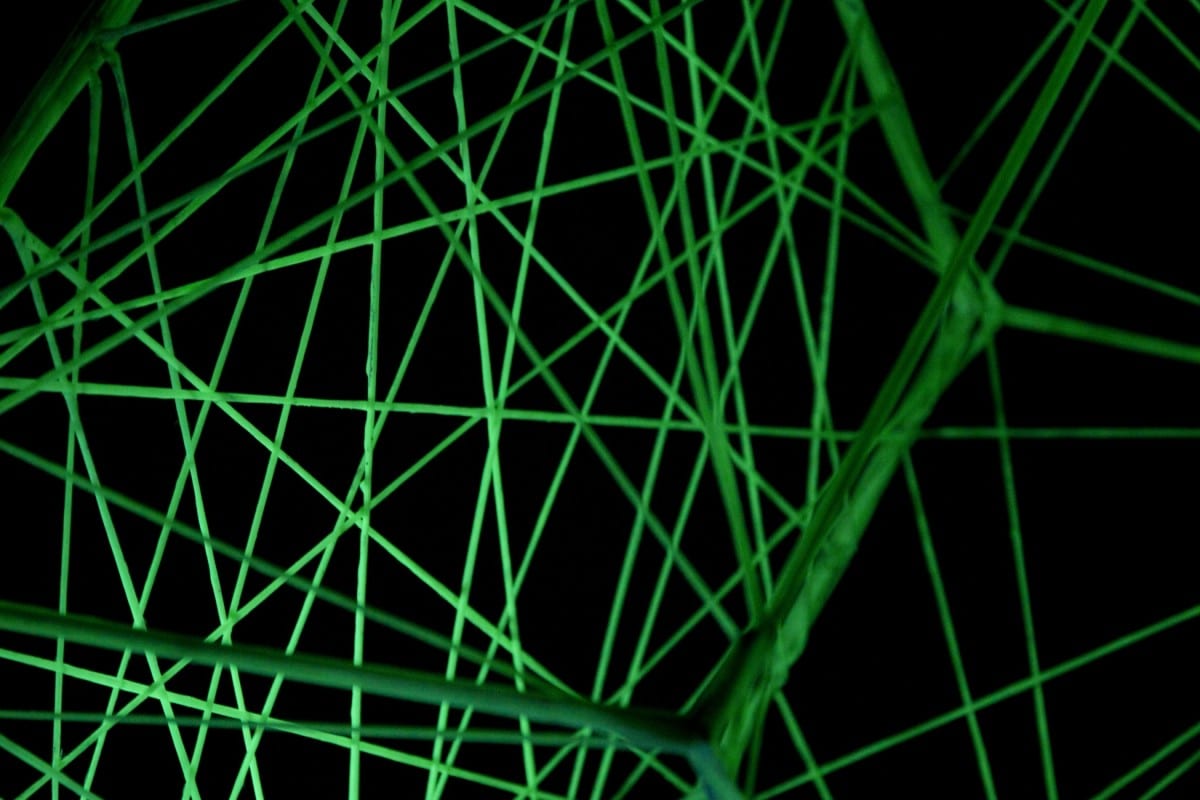 Now that Pentágono has dominated the technique a little more, they decided that it would be interesting to add more colors and finishes to the pieces.  With each new piece they search for greater complexity.  They found an additive powder for resin that captures the light and glows in its absence.  The process is very similar to what they have done in the past, there are only two relevant differences.  The pigments utilized previously are liquids, the final color resin can be easily observed in the mixture before applying it.  On the other hand, the luminescent powder they are currently using has no coloring and therefore the exact amount has to be verified in the dark.  There is no doubt that the material chosen is not easy to work with, applying resin to string is very messy and can damage the skin.  The Dark series was born from a coffee table and two hanging lamps.  They continue to conceptualize and generate new objects that will probably be introduced next year.  Pentágono is currently working in the Chair NODO, a piece that will push this technique to its limits.
Catch a glimpse inside Pentágono's design process.
Featured image:  Pentágono Estudio, Cover from The Dark Series in the NODO Collection, 2013.  © Pentágono Estudio and Manuel Serranía.  Photography by Adrenorama.
Featured Video Credit: Pentágono Estudio, The Dark Series, 2013.  © Pentágono Estudio and Manuel Serranía.  Directed and edited by Adrenorama.  Original Soundtrack by MilUno Music & Audio Works Accessories-Red Prey.