Divided in five complex chapters Still Movie is a union of many themes.  Exemplary of the contemporary way in which we access information through the internet – think time travel and infinite research possibilities, webs of relationships between subjects, etc.  It juxtaposes references ranging from very early paintings depicting paradise to modern paintings of industrial times, references Nietzsche as well as Bob Dylan, and shows the striking similarities of symbols found in Mitla Oaxacan pyramids with that Atari video game icons.  Besides the myriad of thematic allusions, Still Movie also becomes a new way to see painting. Its scenes are pictorial, sometimes imitating paintings themselves, and at times digital versions of old paintings become video and change colors, fading and coming back to life.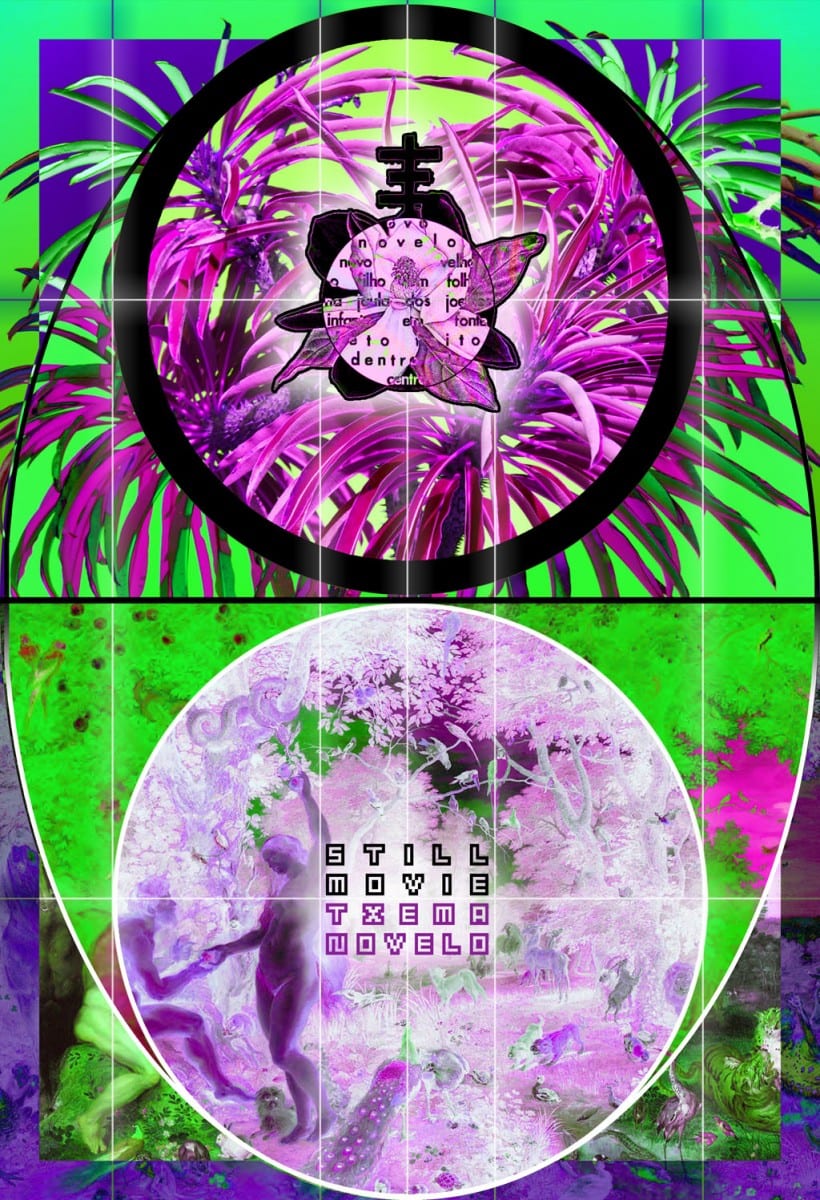 The film's main character is Novelo himself.  In it, much like in an epic video game, he follows a mission: to end his mentorat with Walter Schmidt, a painter and Novelo's master.  He follows his path to emancipation with the natural calmness that anyone who decides to end something that is no longer satisfying, would.  Written throughout the video, lyrics of different songs mark each phase of the journey starting with Charles Mingus and ending with Spacemen 3. Patiently and religiously Novelo, who is now a kind of avatar, actually carries on missions for his mentor, but instead of looking for the white flower or eternal youth he, now in his own mission looking for the red flower which would kill his idol.
The theme of killing your idols is repeated throughout. Since the start of the film a murder of the idol is proposed as the solution of a problem.  It implies freedom for the artist/avatar but also shows growth: it is a rite of passage that permits the artist to create his own parameters without the overshadowing awe of the idol.  The phrase then appears as an offering when Sonic Youth's album of the same name is offered to Nietzche's grave, and of course the concept is carried out at the very end with Walter's death.  In fact, Walter Schmidt, a prolific Mexican underground musician known for his punk band Size and later Casino Shangai could be seen, if not necessarily by the artist, as an idol for Novelo himself: Novelo is also an active figure in the counter popular music scene running the cult Vale Vergas Discos Music Label, and now Estados Unidos de América Latina.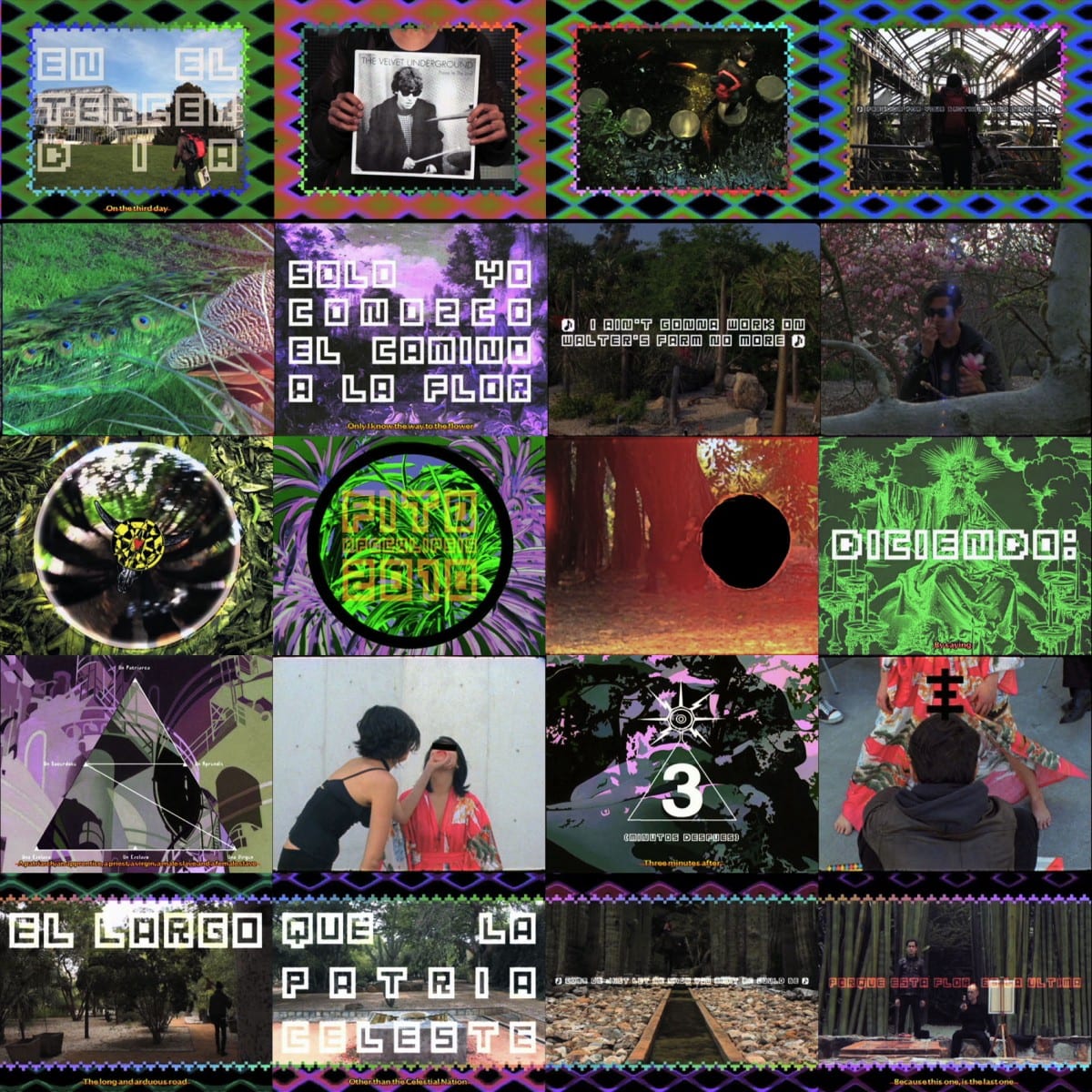 Still Movie is a mystic journey of the knowing. When watching, one does feel as if being admitted into a secret society of music, art and magic.  The mixture of references results in an ultimately bizarre timeless experience, in which the present is hinted only by the video medium itself.  The game is won, life goes on, there are new tricks to learn and new idols to adore.
Text by Michele Fiedler
Enjoy the artist's documentation explaining Still Movie.
All images © of the artist