When Installation first featured the work of Anna Ayeroff, she appeared as a transition artist in our debut issue California.  We recently caught up with the Los Angeles based artist to learn about her latest projects.
For the past two years, my work has revolved around the early feminist utopian novel, Moving the Mountain by Charlotte Perkins Gilman.  I first discovered this book doing research for the body of work called Clarion Calls, which was included in the first issue of Installation Magazine.  That work explored the Jewish farm colony Clarion located in Utah, where my grandfather was born.  Moving the Mountain was published the same year Clarion was founded, 1911.  This link was too fascinating for me to ignore, so when I finished my work specifically about Clarion, I expanded my focus to the utopian ideas of Gilman's novel.  The following images represent four different series of works, each of which seek to "move mountains" by altering structures, creating place and re-producing a new, more perfect, world.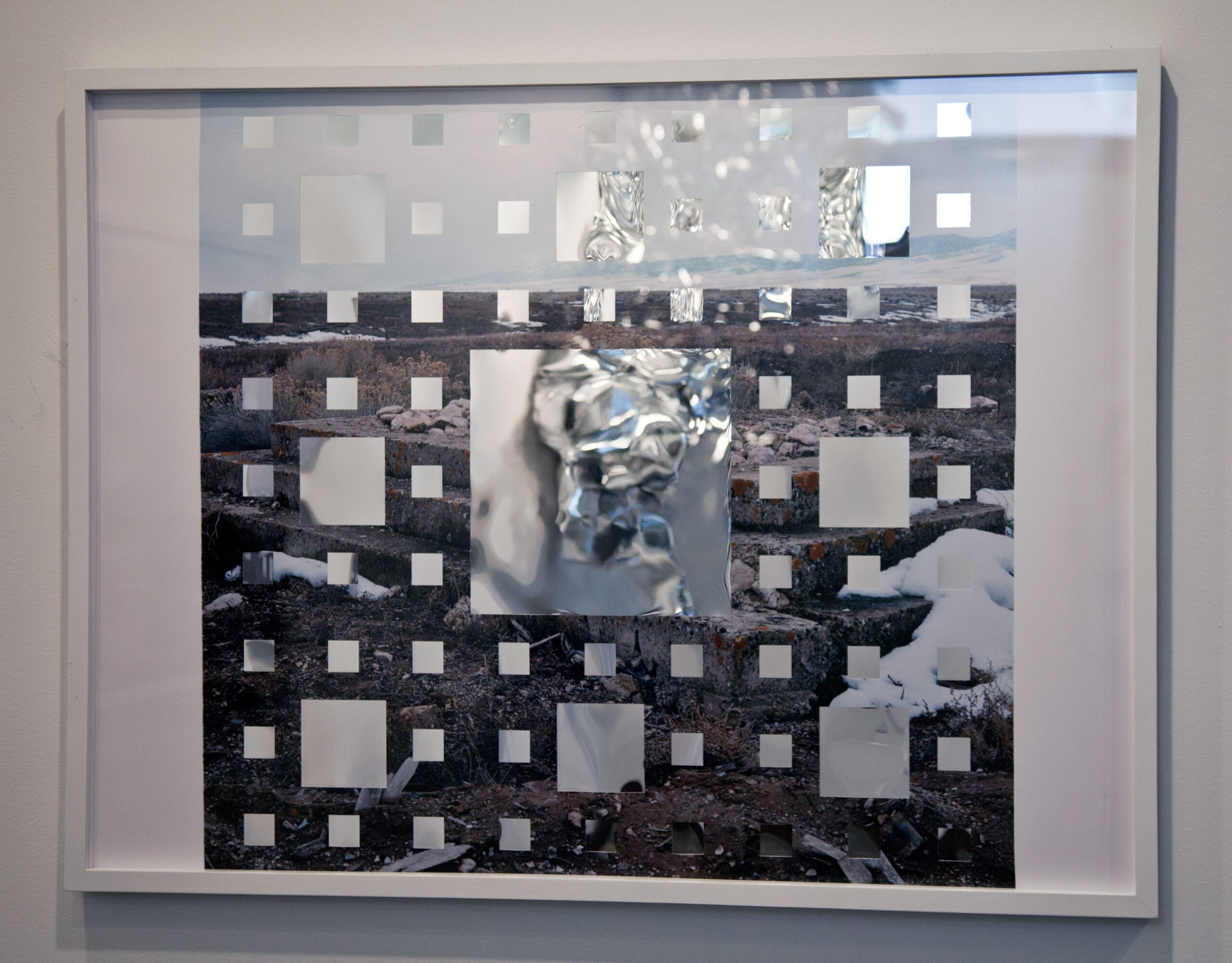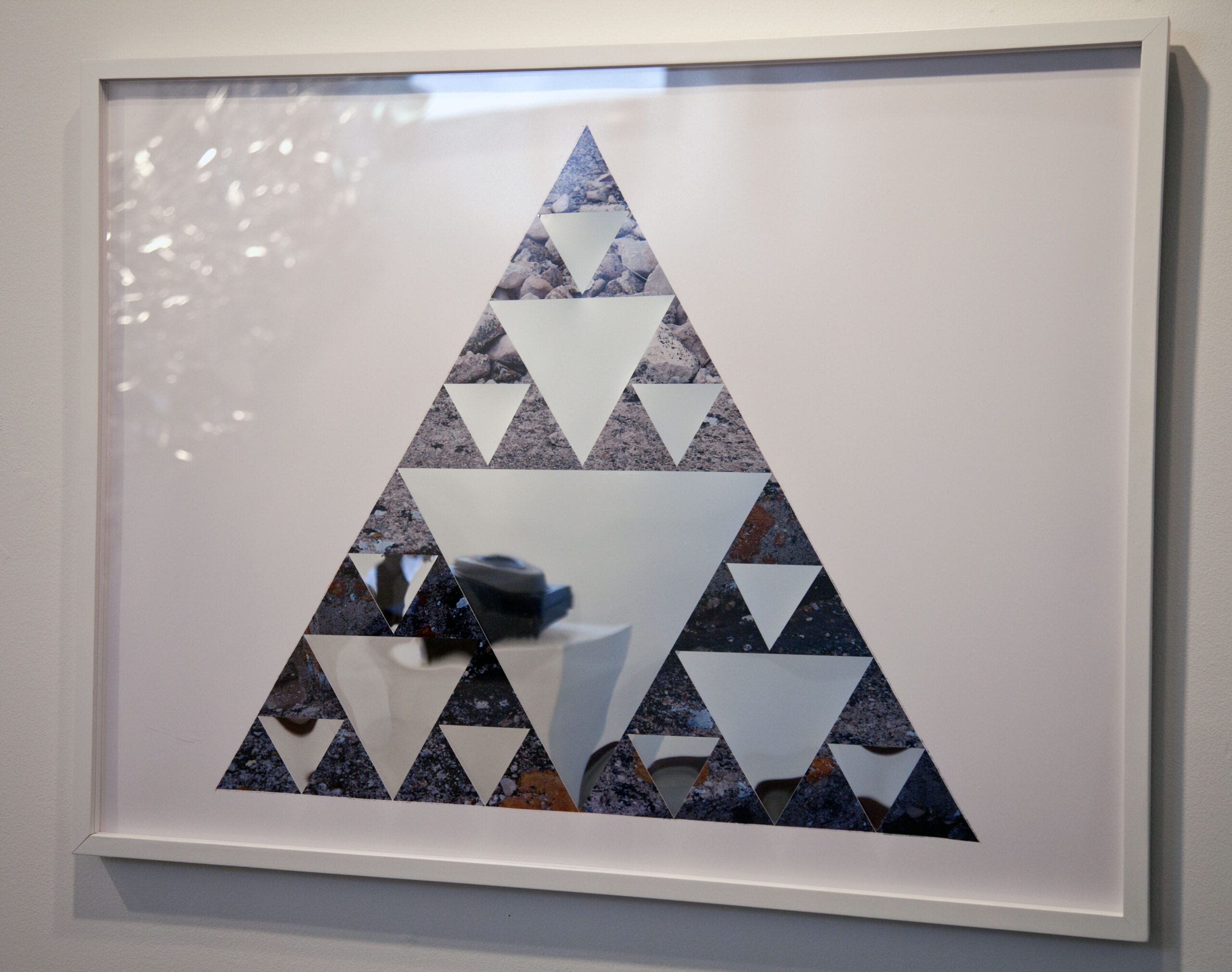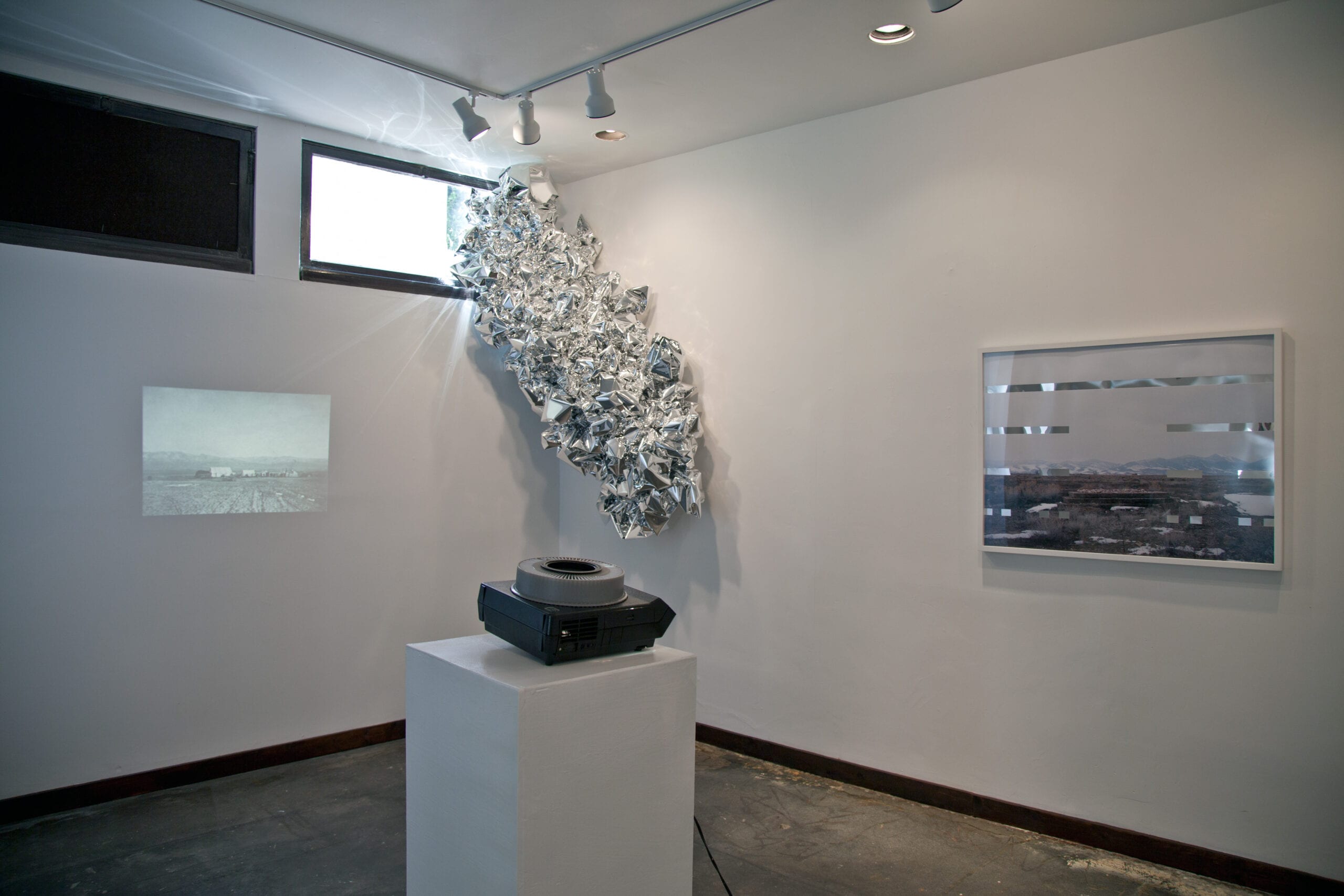 and pine for what is not is a digital c-print of a triangular patterned mountain laid over a cosmos-scape.  The triangular pattern is actually taken from an image of a building's roof line from a commune in New Mexico.  I placed this magical mountain structure into the cosmic background, thinking about how to create a new, more perfect, place.  This moved mountain gets a new place in space, the "final frontier."  The photographs from this series are made from scans of highly textured, hand-cut and hand painted collages showing the shadows, flaws and depth of layered paper.  I am interested in this illusion of depth, the three dimensionality of the collages being flattened in the digital photographic plane.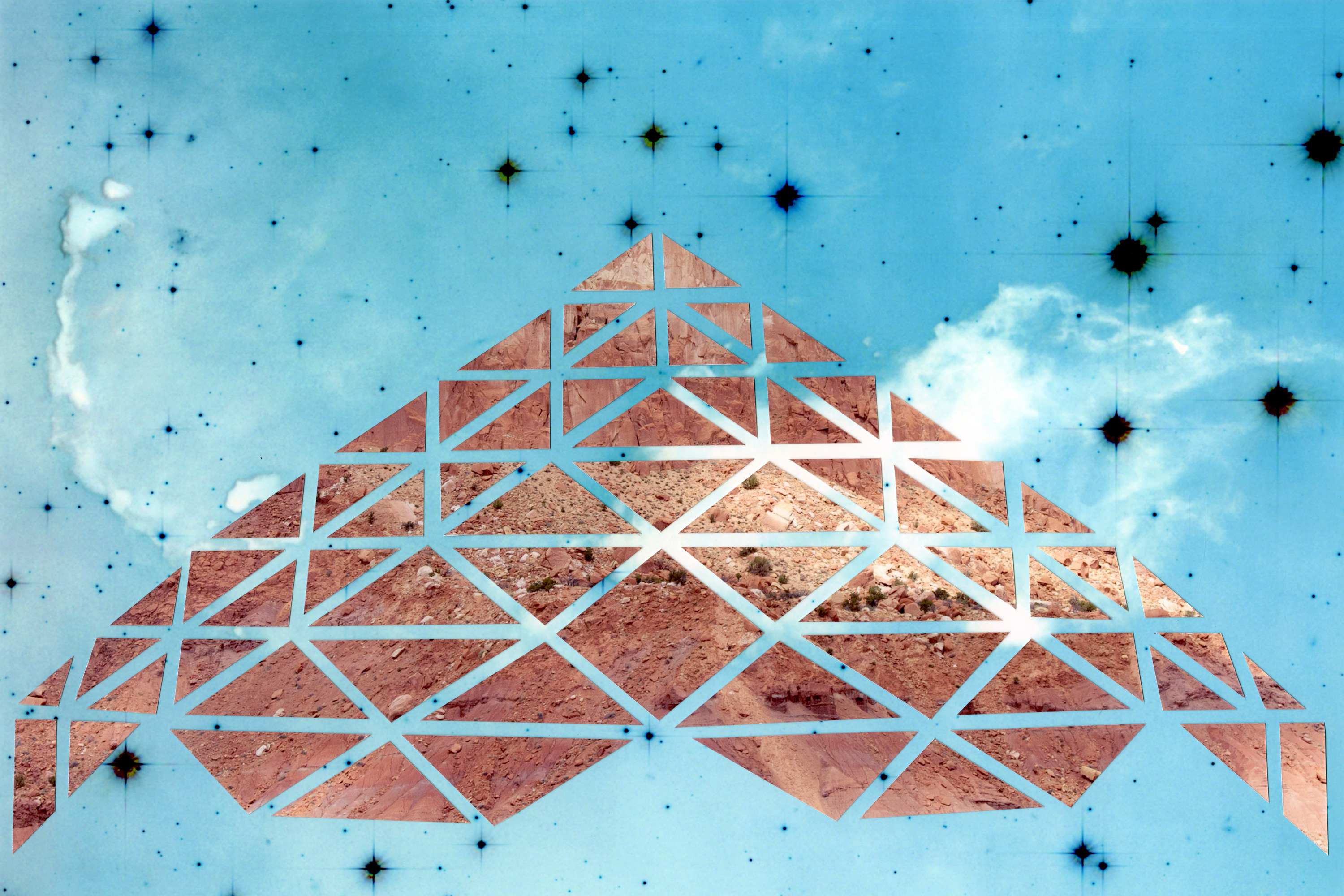 When I made the screenprint, Moving the Mountain (moiré), I was thinking about my mother's description of the television she had when she was a child.  It was a black and white TV but they had placed three strips of different colored cellophane over it to create the (relatively flawed) illusion of color images.  The image of the mountain in this piece was created by placing blue, orange and green inks next to each other in the screen and pulling the print so that the colors blended, creating the (flawed) illusion of realistic landscape color.  The overlaid text is reproduced directly from a photocopy of the title page of Moving the Mountain, and the mountain image is the same one used in and pine for what is not.  This piece provoked a series of questions about reproduction for me.  The clouds in this print have a relatively noticeable moiré pattern I allowed because there is evidence of the reproduction process.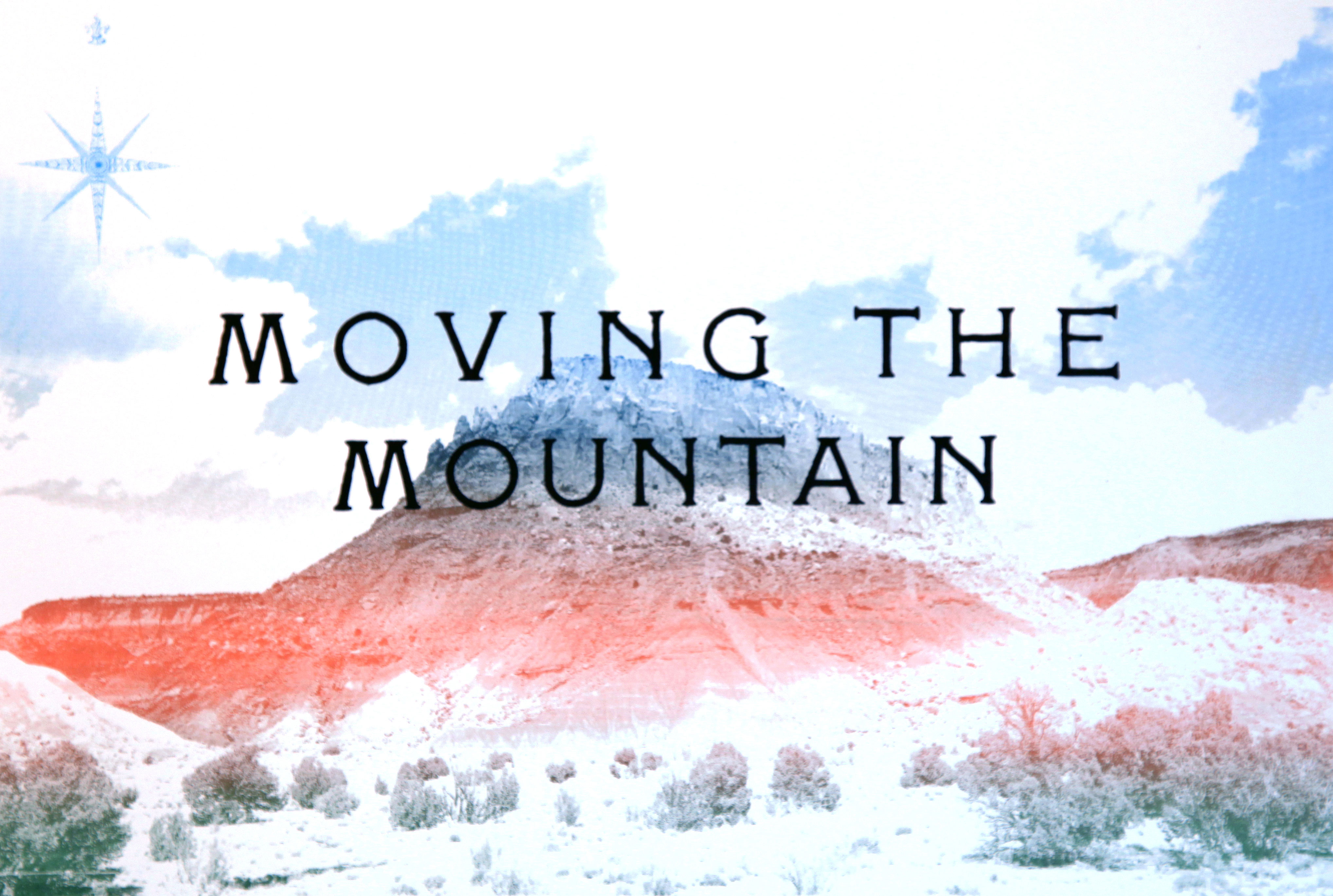 For the past year, I have been working on an ongoing project titled NSEW, which features the actual text of Moving the Mountain.  NSEW will eventually be presented as a limited edition book paired with a reproduction of Moving the Mountain's original text, but for now it consists of over a hundred pages of hand drawn lettering taken from Gilman's book.  I am hand copying the letters N, S, E and W from each page of the book.  Page by page, I am ending up with a set of directions: North, South, East and West.  One day, this set of directions will become a score for film or performance.  But for now, I have to finish copying the last 150 pages of the book.  This repetitive process has become a devotional practice for me; with each copied letter, I recommit myself to the process of moving mountains, page by page.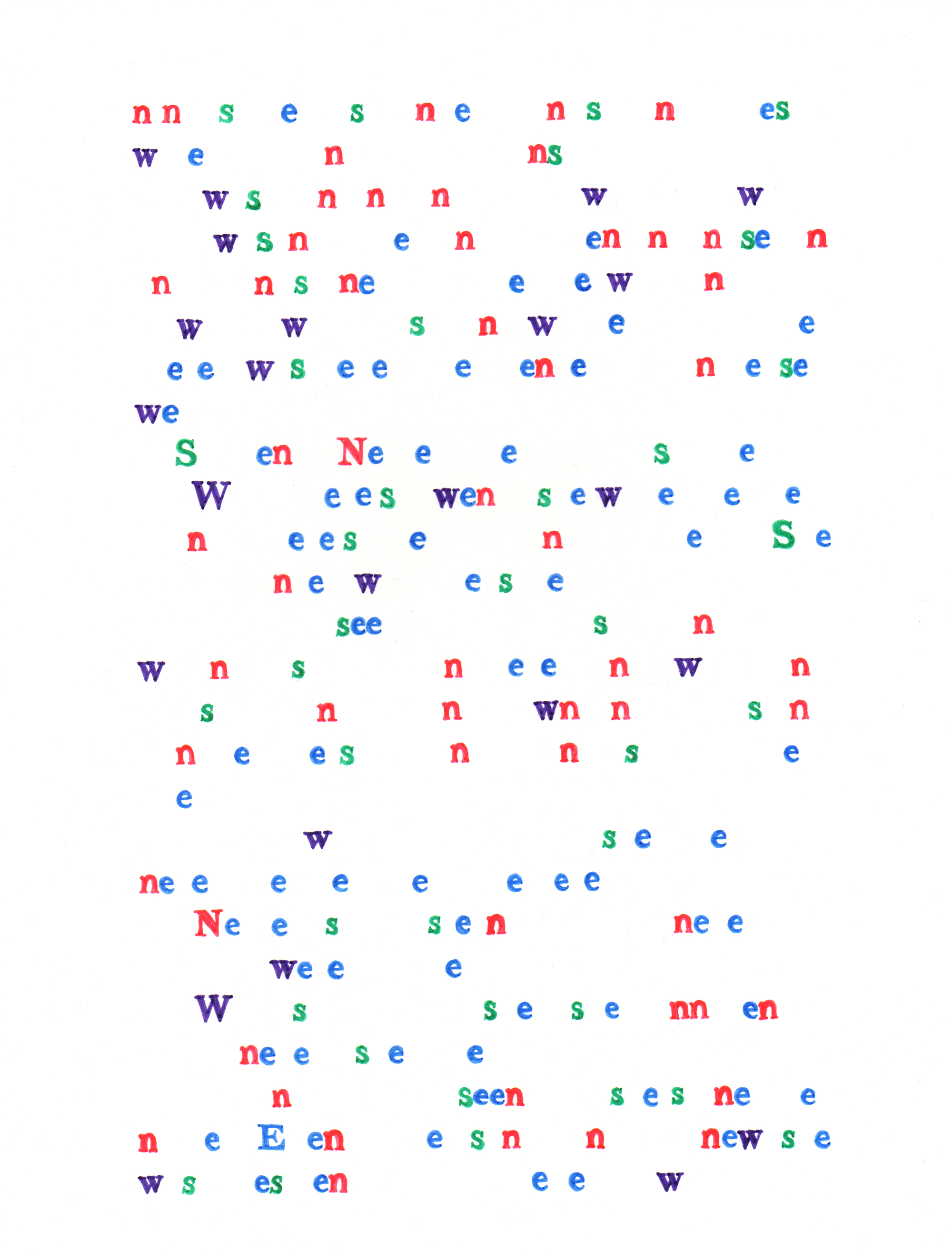 Kitchenless house (Arizona, or New Mexico, or Texas) is another scanned, hand painted photograph from a series based on designs for kitchenless houses.  The kitchenless home, separate communal kitchen buildings and cooperative housekeeping/cooking, was a concept Charlotte Perkins Gilman described in the utopian world of Moving the Mountain.  This specific house was designed by Ruth Adams in 1922, for a community of kitchenless homes in Connecticut.  In this piece, I placed a kitchenless home into the mountain landscape of the southwest.  The southwestern desert is my idea of a perfect place.  In drawing this woman-designed utopian home into my own idea of a utopian landscape, I am interested in the potential for creating a new personal version of Gilman's utopia.  And in turn moving myself closer towards finding/designing my own version of utopia.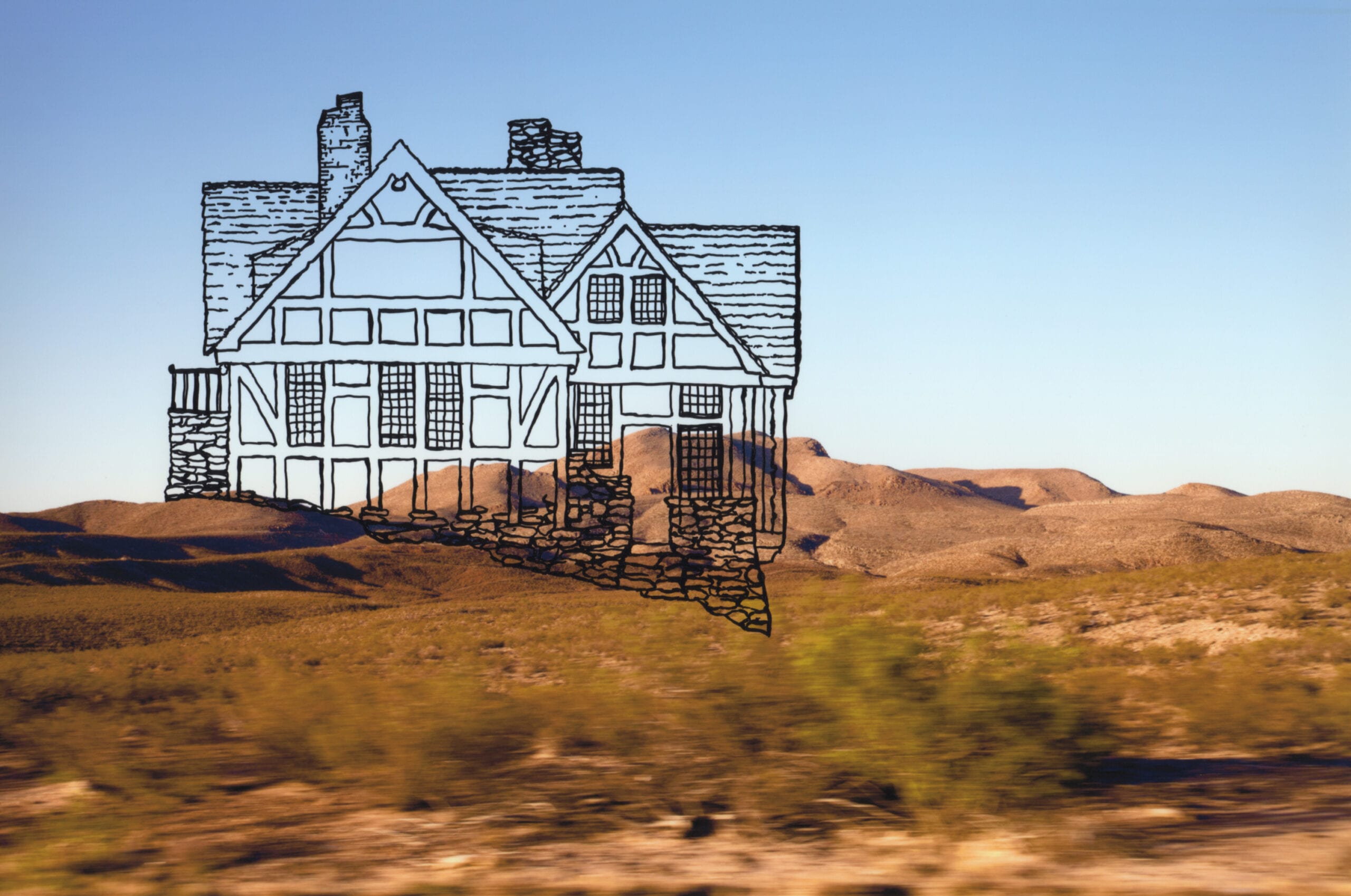 Featured Image: Anna Ayeroff, and pine for what is not, digital c-print, 36" x 60", 2013
All images © of the artist