Tony Taj fuses art and technological application.  His practice reconsiders the traditional artist tools and along with acrylic paint and canvas, Taj has introduced the Ambient Media Portal, a technology that activates painting into an immersive experience.   Implementing acrylics encrypted with a QR code, the viewer can now lose himself inside the dimensionality of the painting- literally.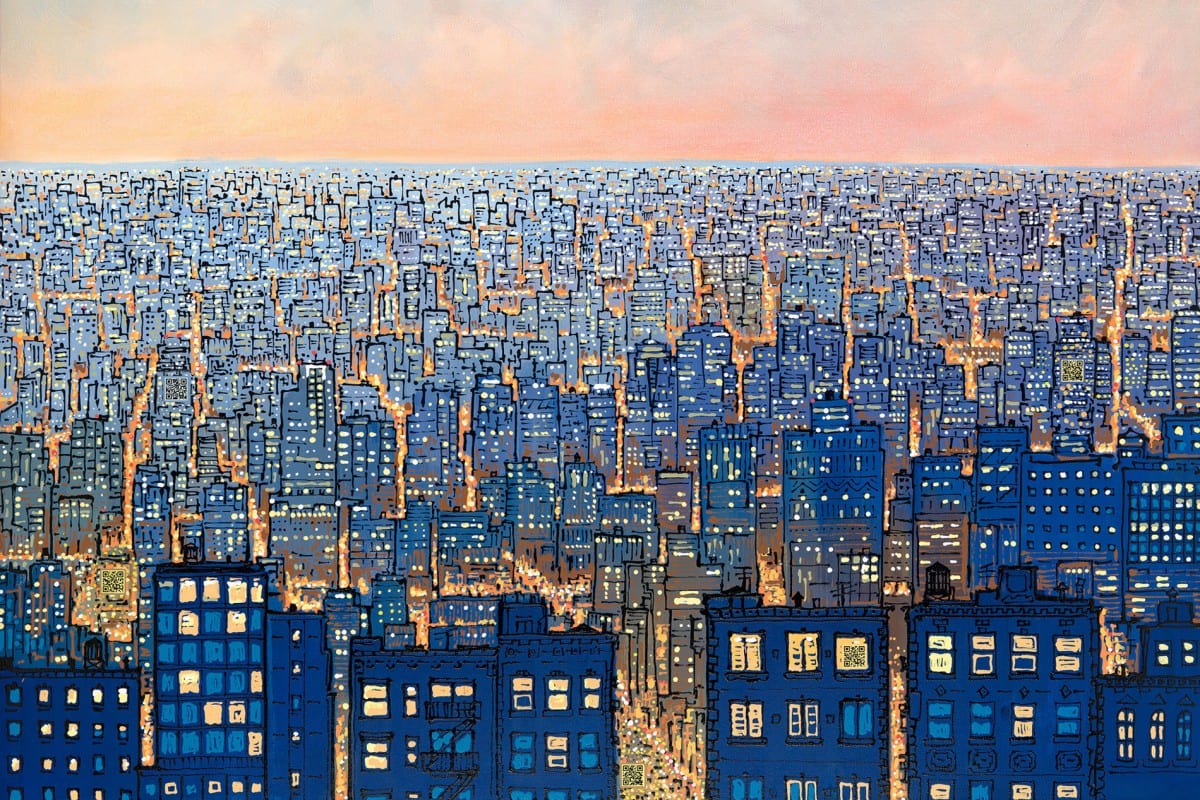 Cities are the convergence of technology, culture, and people.  Complex in nature, they house the lives of millions of people living out hopes, dreams and fears.  Stories of success and failure.  People navigating the labyrinths of streets and sidewalks from day to day.  These paintings are the vision of a metropolis alive with the stories of the people that inhabit the landscape.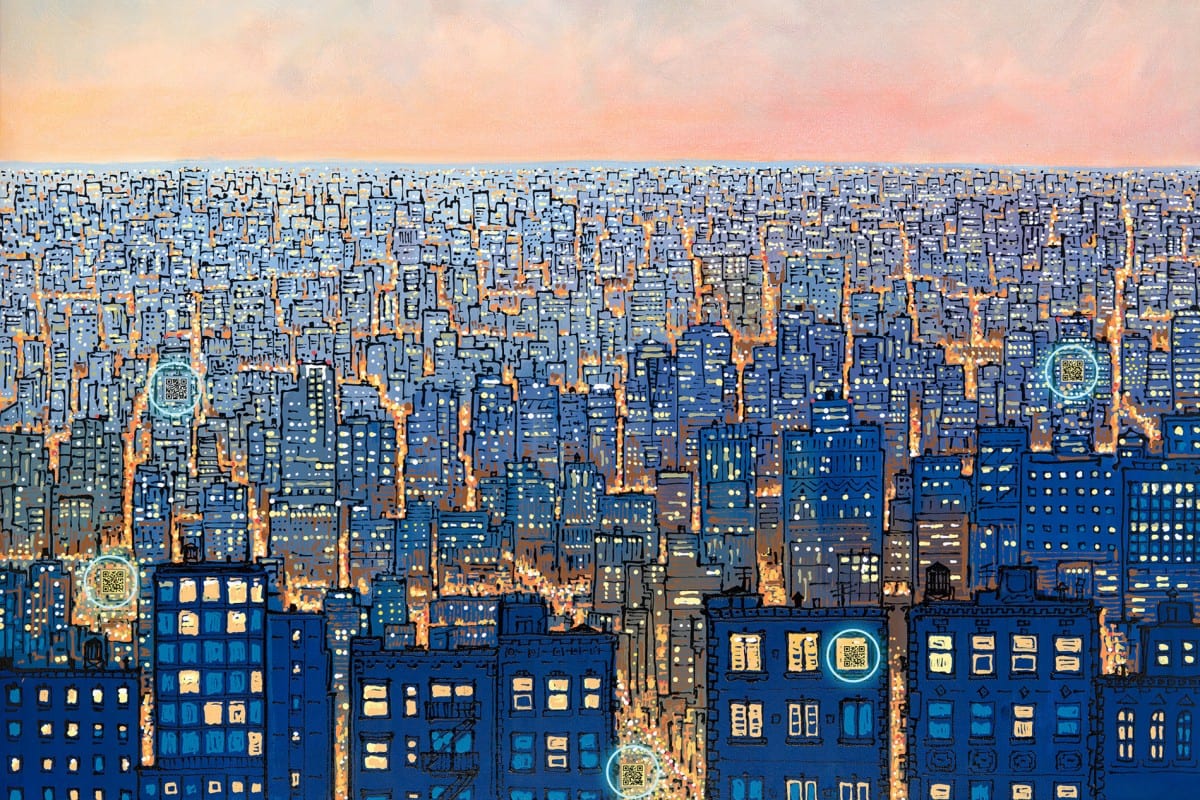 What if there was a way to blend physical media, like paintings, and use the current wave of mobile technology to connect with digital media? This is the idea behind AMP (Ambient Media Portal™). Scan the art with a smart phone to experience short film, music, animation and more.  Right now AMP uses QR code technology but they could easily be replaced with something like NFC, image recognition, or whatever tech is dominant in the near future. This creates a portal for the viewer to connect deeper with the art to see a stories unfold.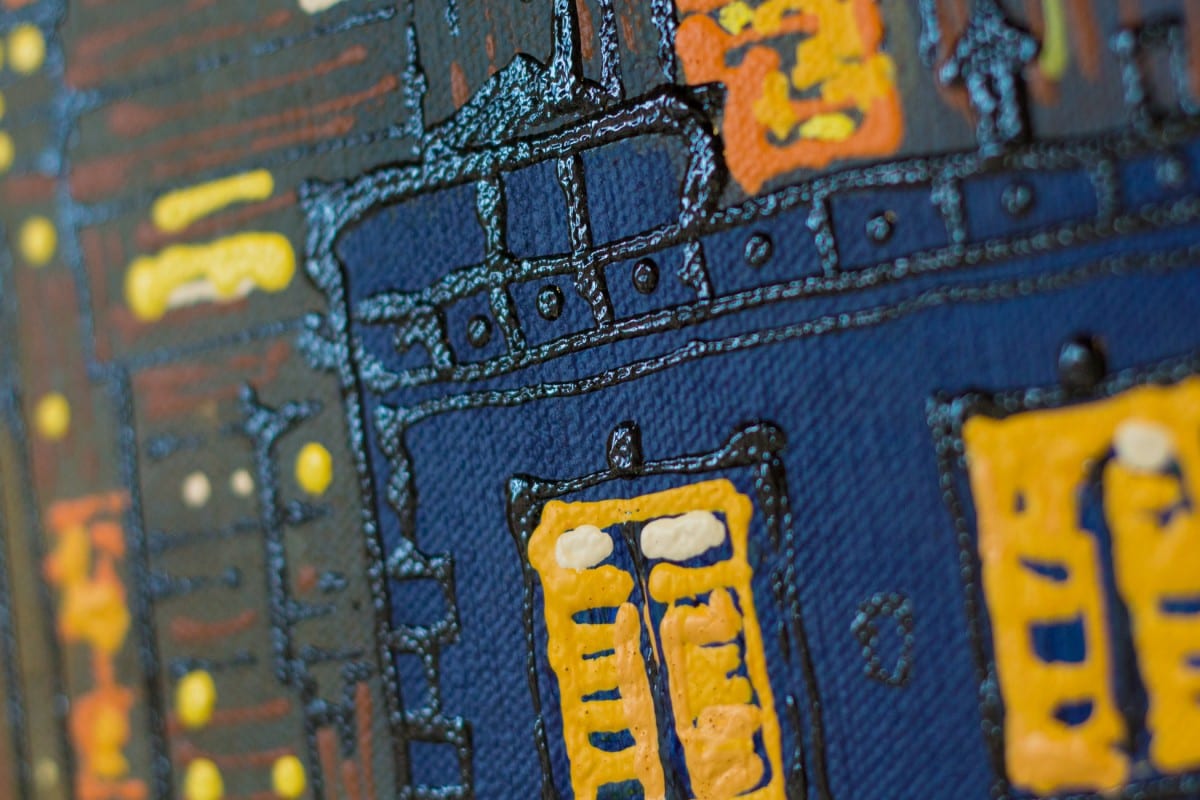 Acrylic is dripped directly onto the canvas to sketch the painting of the cityscape.  The QR Codes are collaged onto the surface.  Each image in the AMP series is created from the imagination.  This ambiguity in location allows the viewer a deeper connection by using their imagination to complete the work.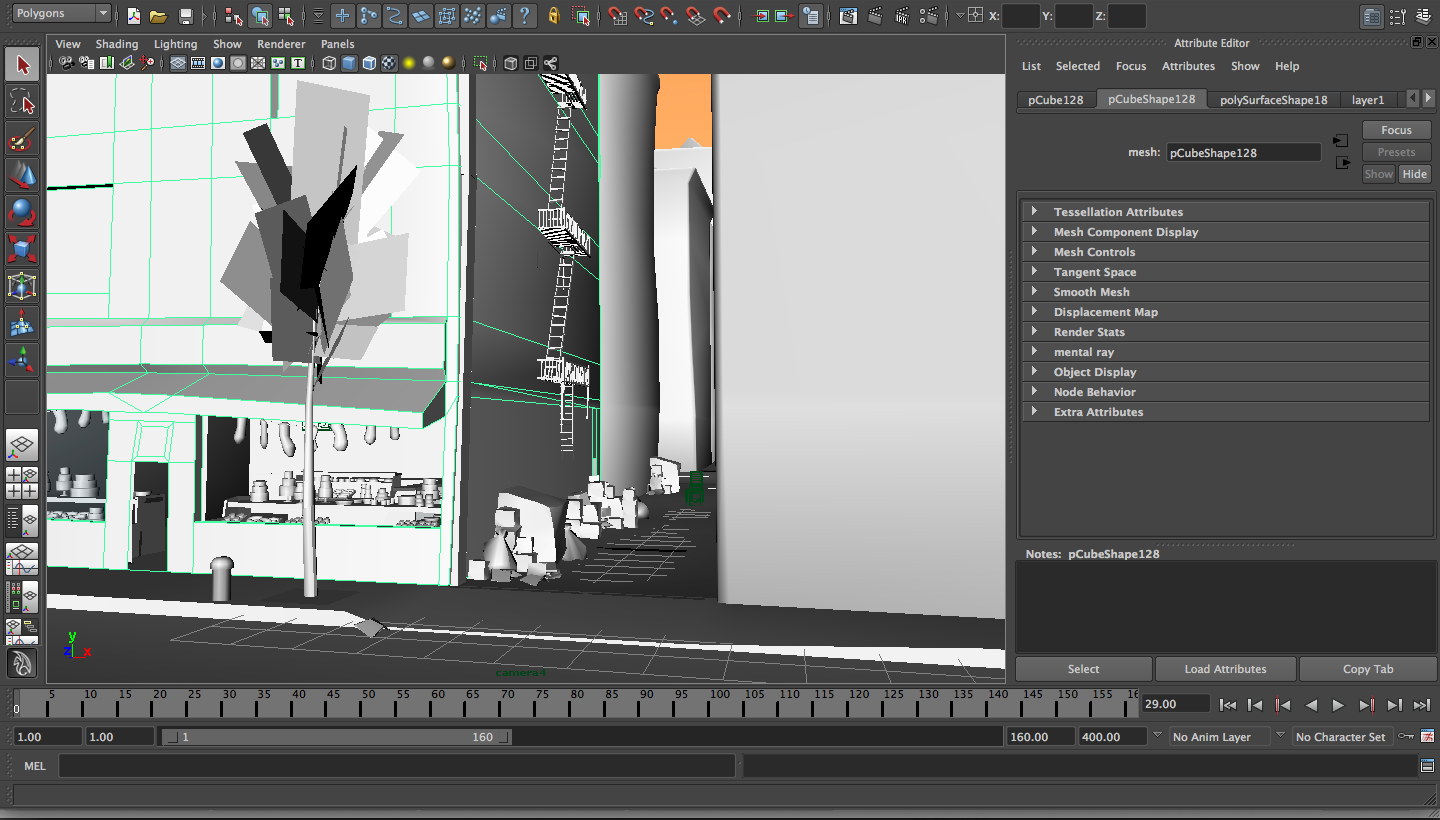 Autodesk Maya was used in the CG animations embedded in the paintings. Currently there is a mix of live video, music, and animated GiF's in each artwork.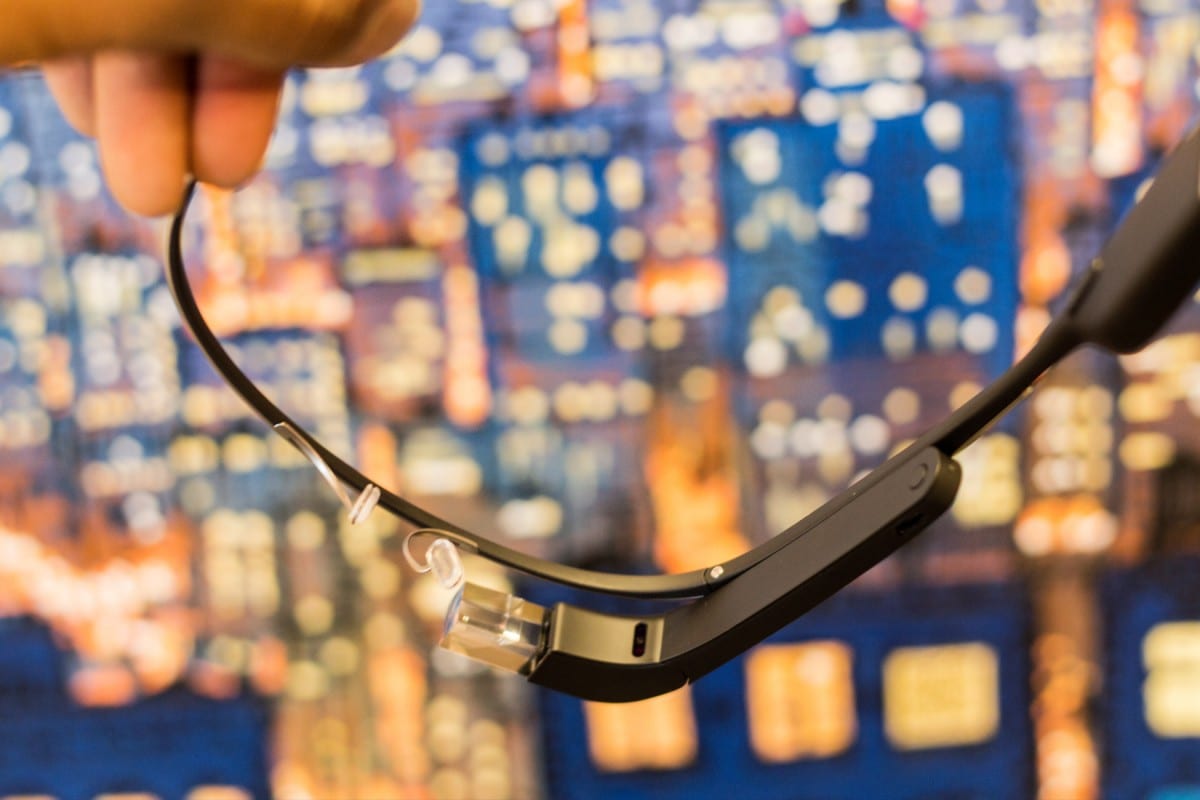 A close up of Goggle Glass shows a built in QR code reader that can provide the viewer with hands free access to the AMP experience embedded in the artwork.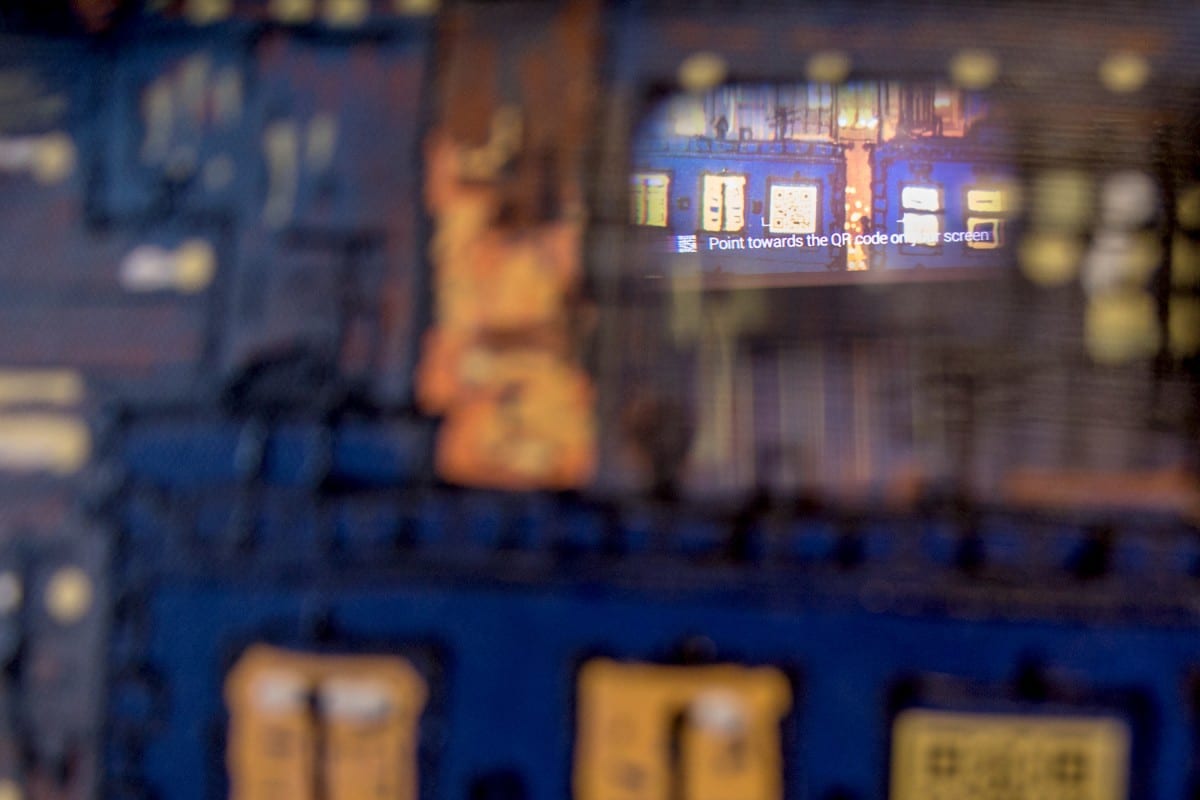 The future is now.  AMP is pushing the boundaries of how art can be viewed. Current technologies, like the smartphone, are evolving.  Google Glass is an early attempt at a wearable computer for the face.  Using computer vision it can augment what the viewer is seeing with additional data.  Artist have an opportunity to design new experiences to make these new technologies more compelling and valuable for everyone.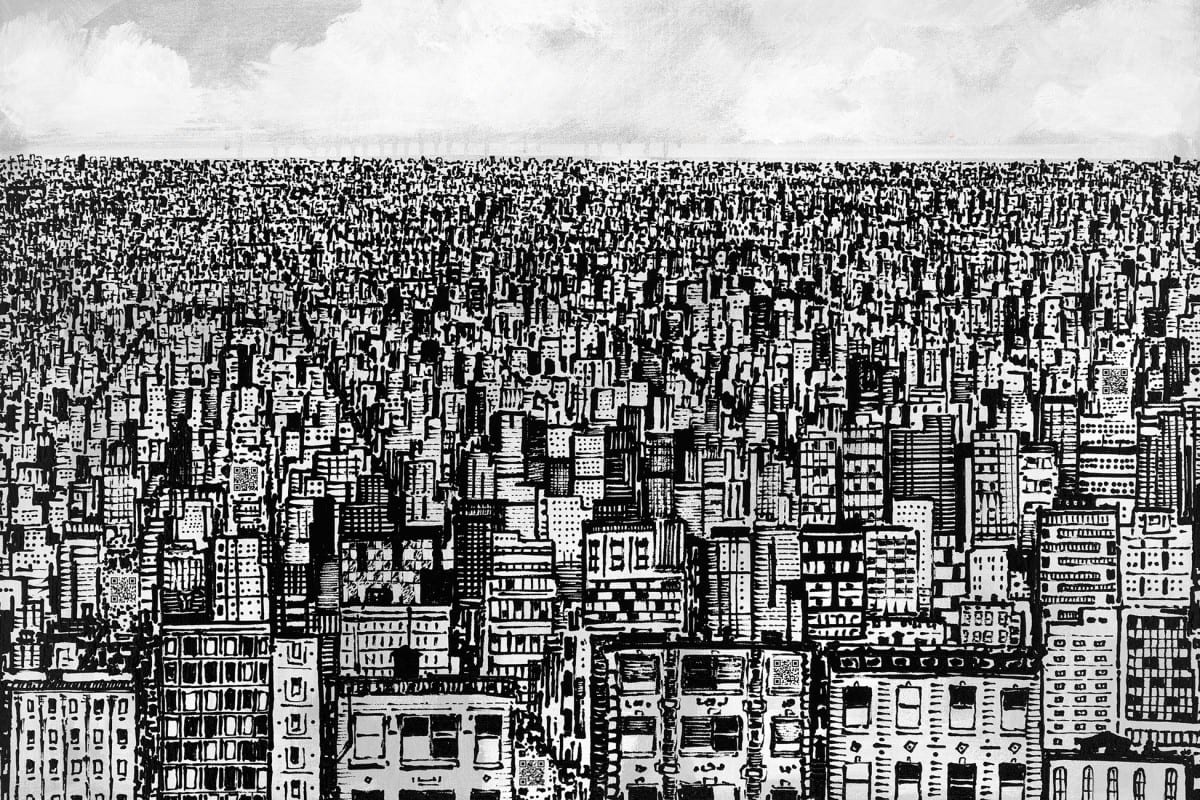 This piece uses the same codes in the color version but with the contrast of a black and white landscape embedded with a colorful multimedia experience.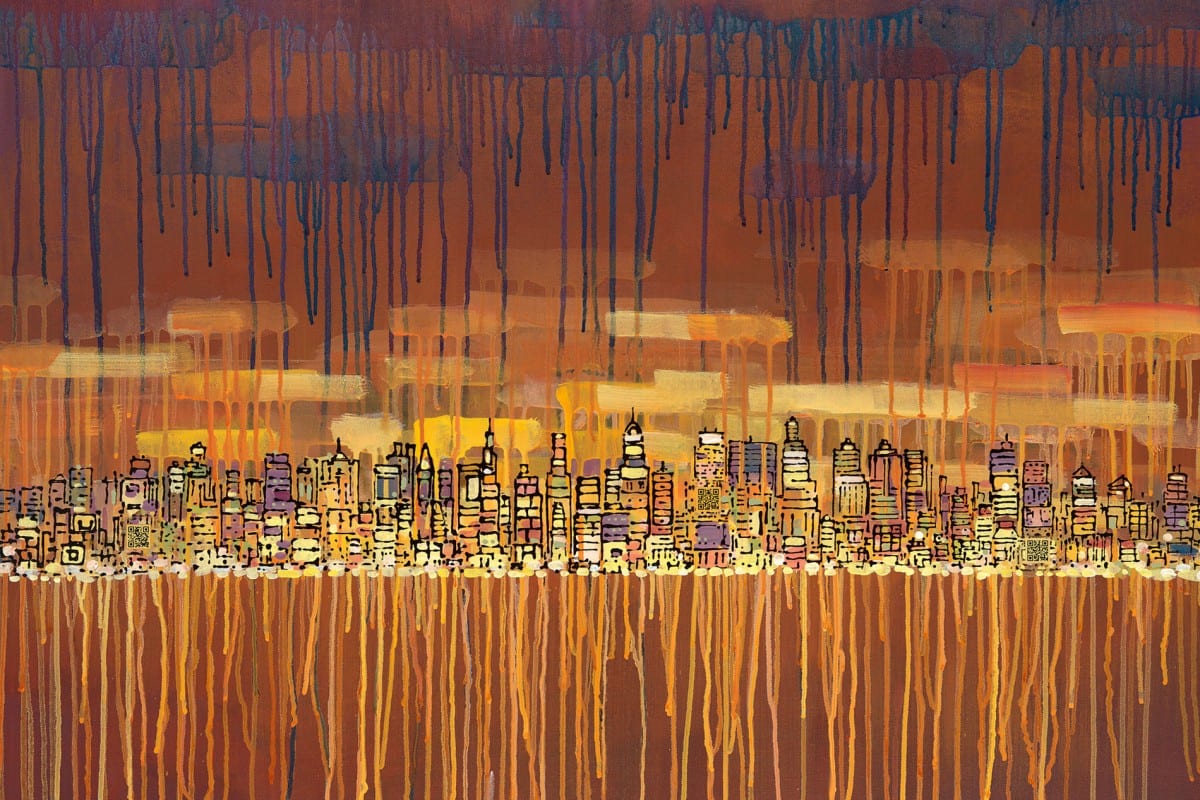 Beta testing art.  AMP is a limited edition series available for collection on Amazon Art in the Kate Alkarni Gallery.
Featured video: Tony Taj, Ambient Media Portal (AMP), 2012
All images ©Tony Taj