During an unusually foggy week in Los Angeles, I found myself having a very visceral reaction to the weather and missing my native San Francisco. I took that feeling of homesickness and the visual idea of fog and put it in the water.
The result was a mirror into my subconscious, the images told a deeper story than I had set out to tell.  The water gave my initial thoughts life, when I put my subjects into the water environment, it breads very instinctive movements and raw emotions.  Through those captured moments captured, I found a story of my own journey.
This series titled FOG conveys moments of fight, desperation, release, calmness and resolution.  There is a feeling of being lost in the fog and trying to make your way through.  Whether it is called faith, making your own path, or finding yourself, we all experience the process of creating our own happiness.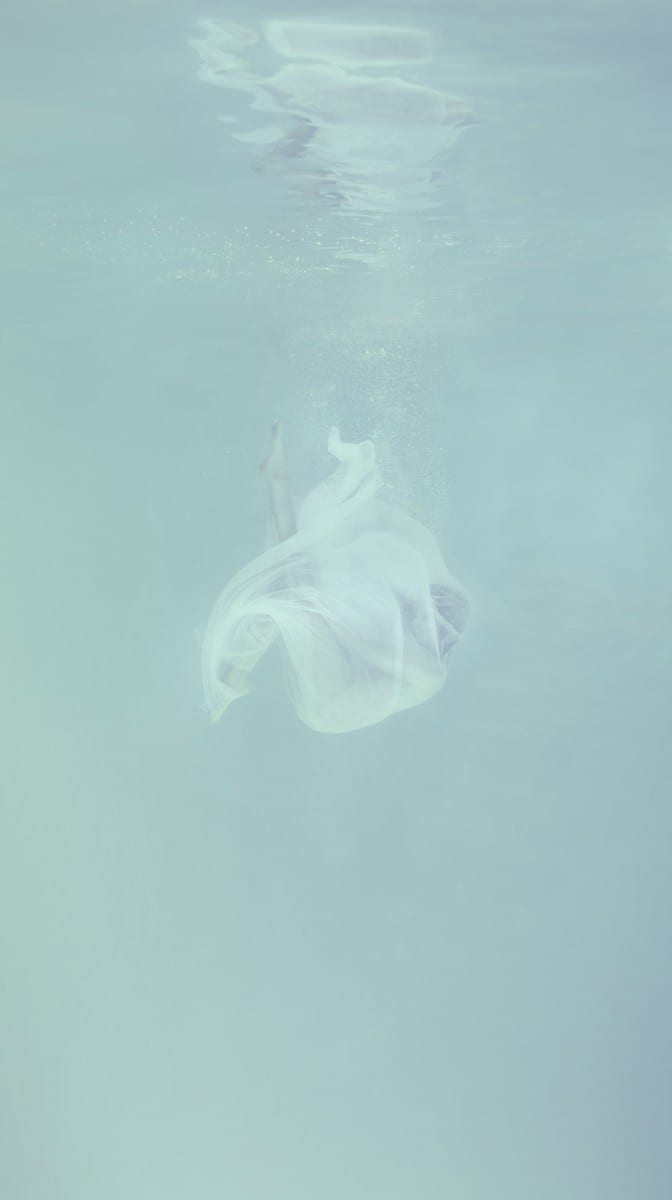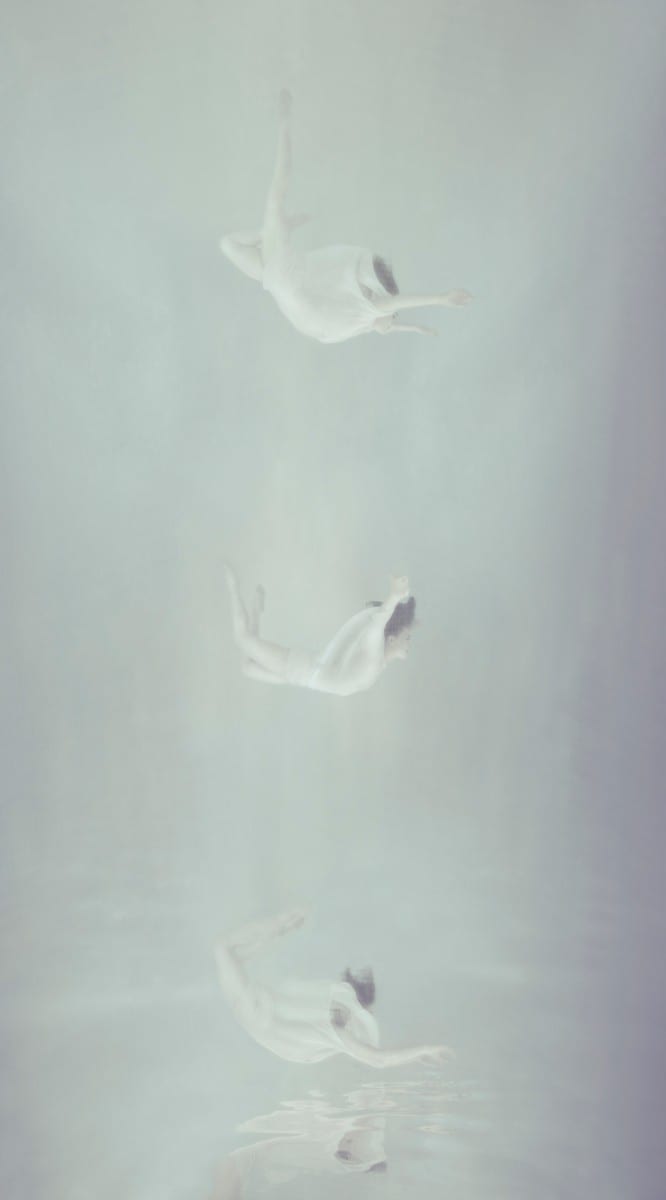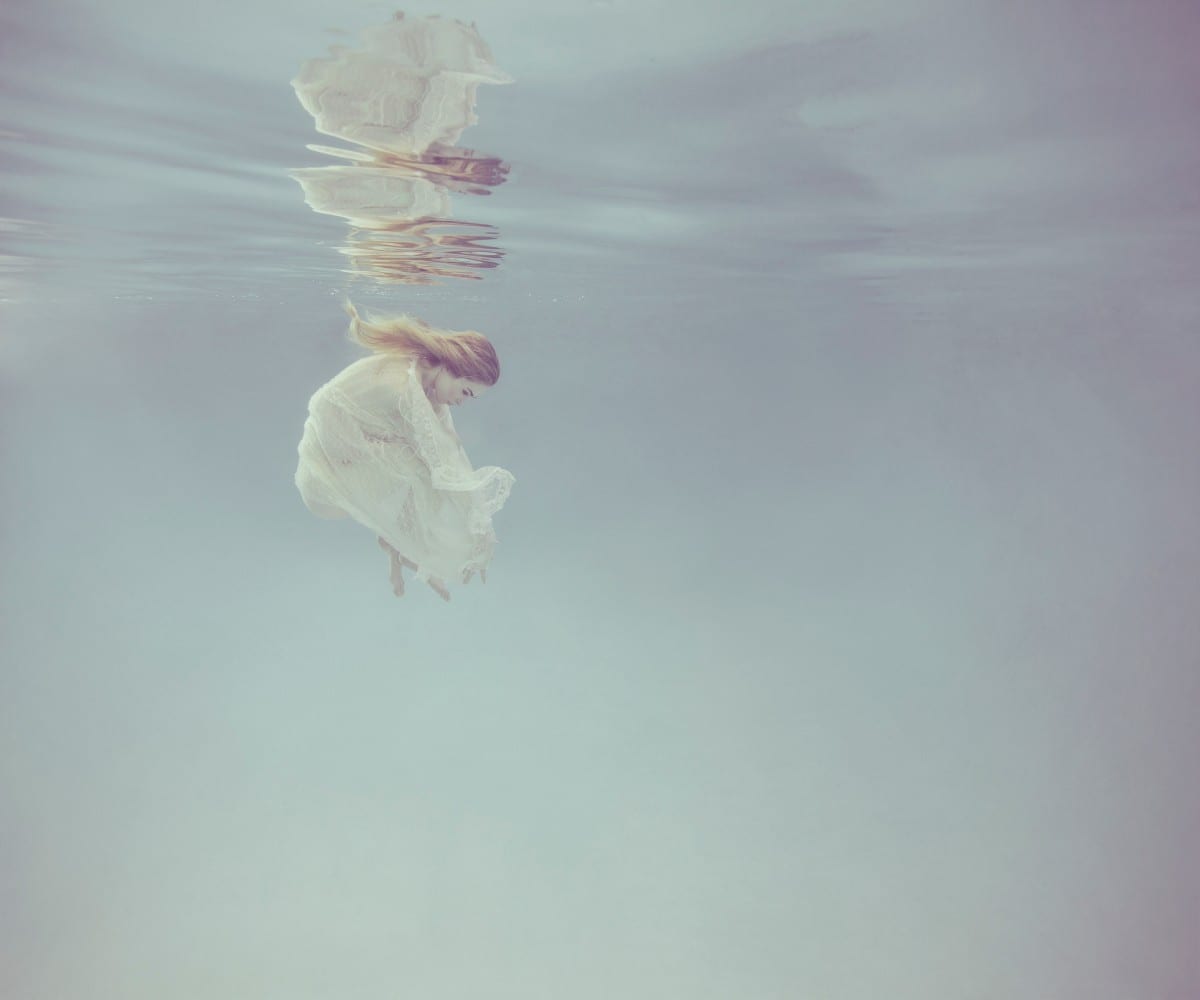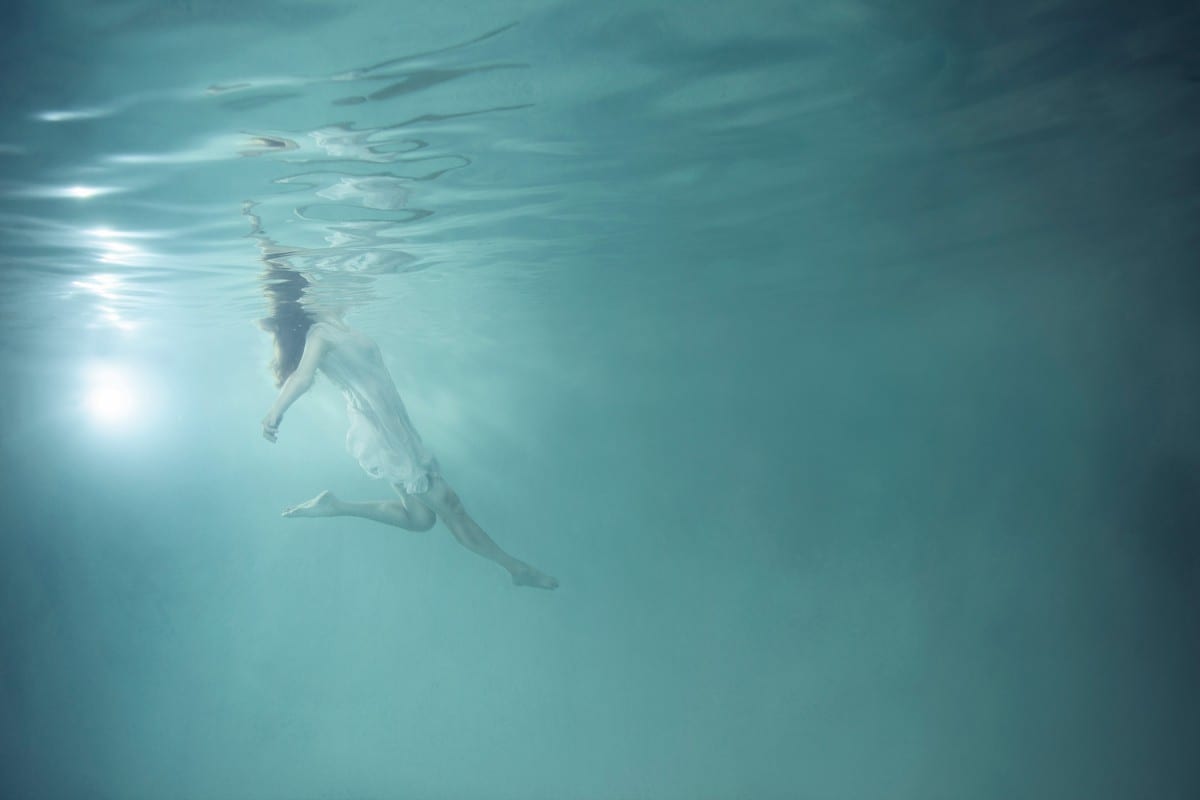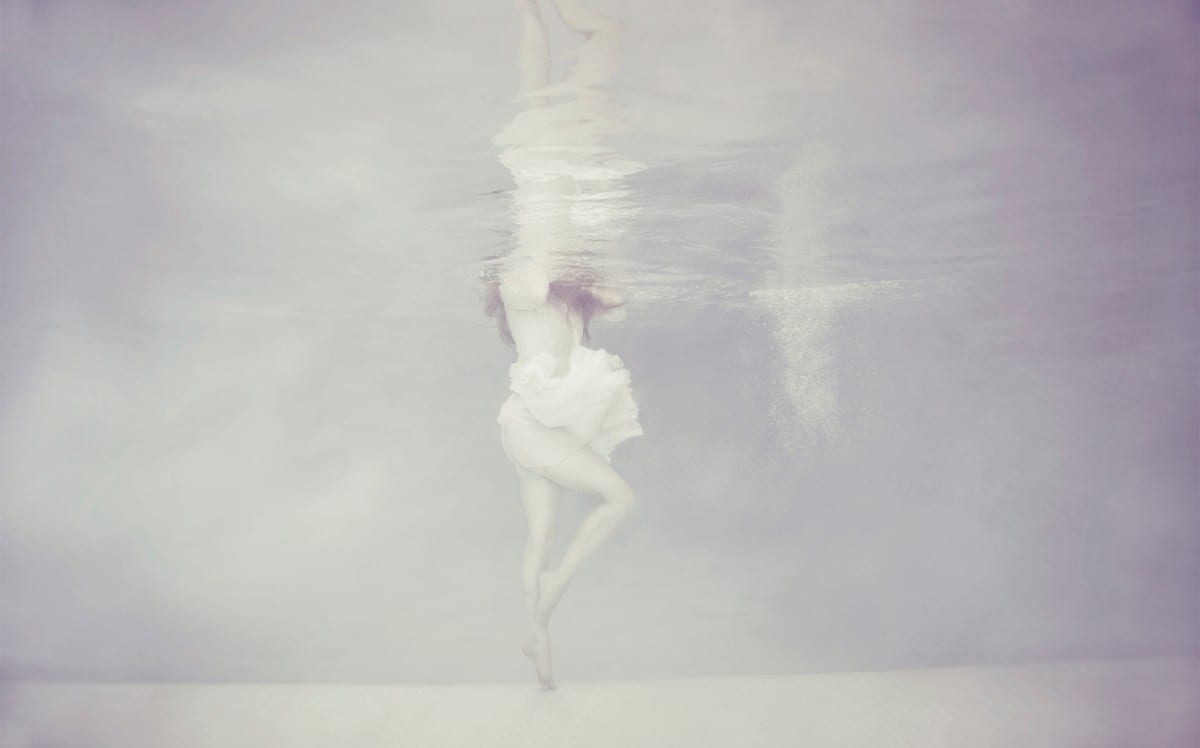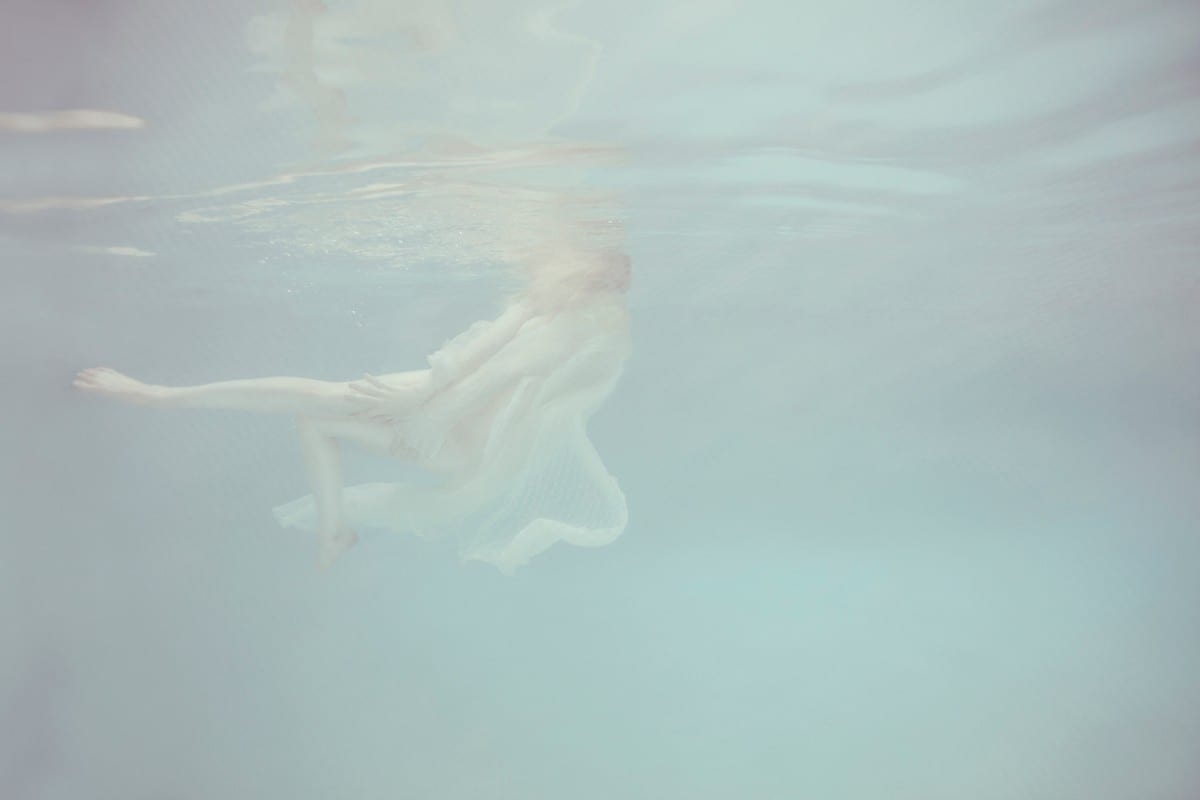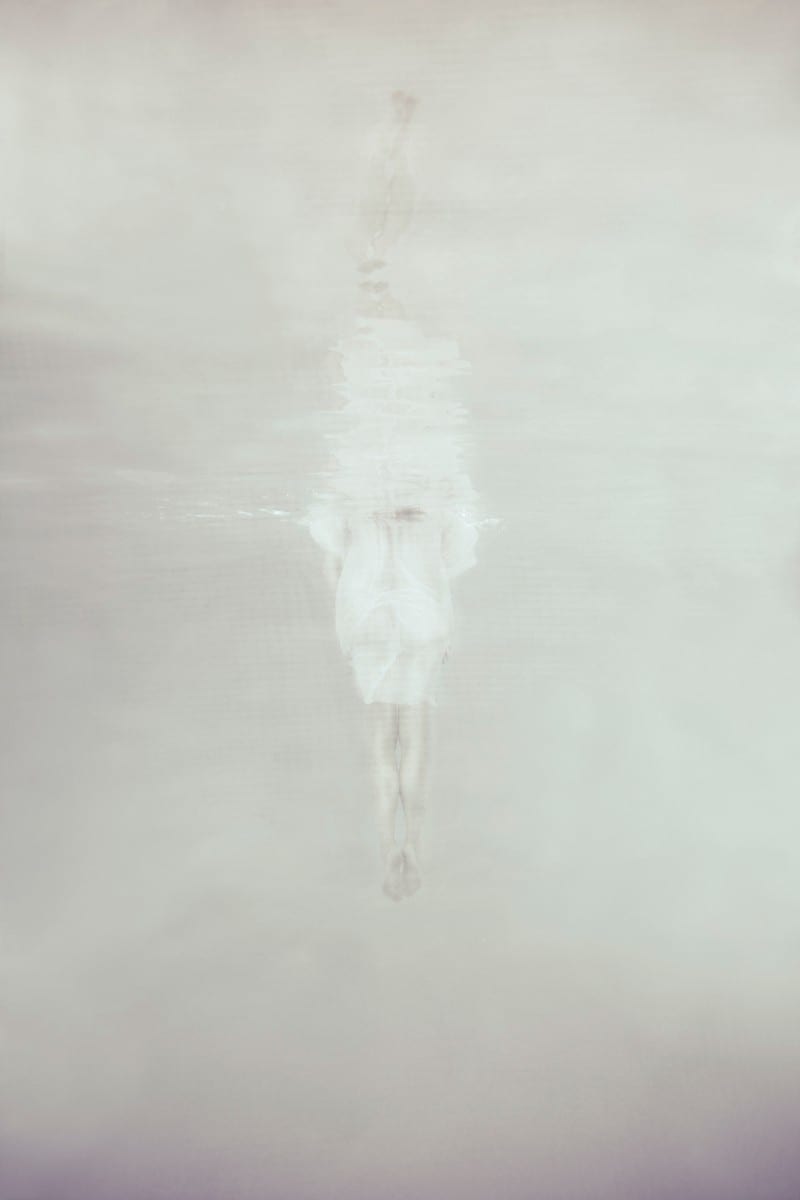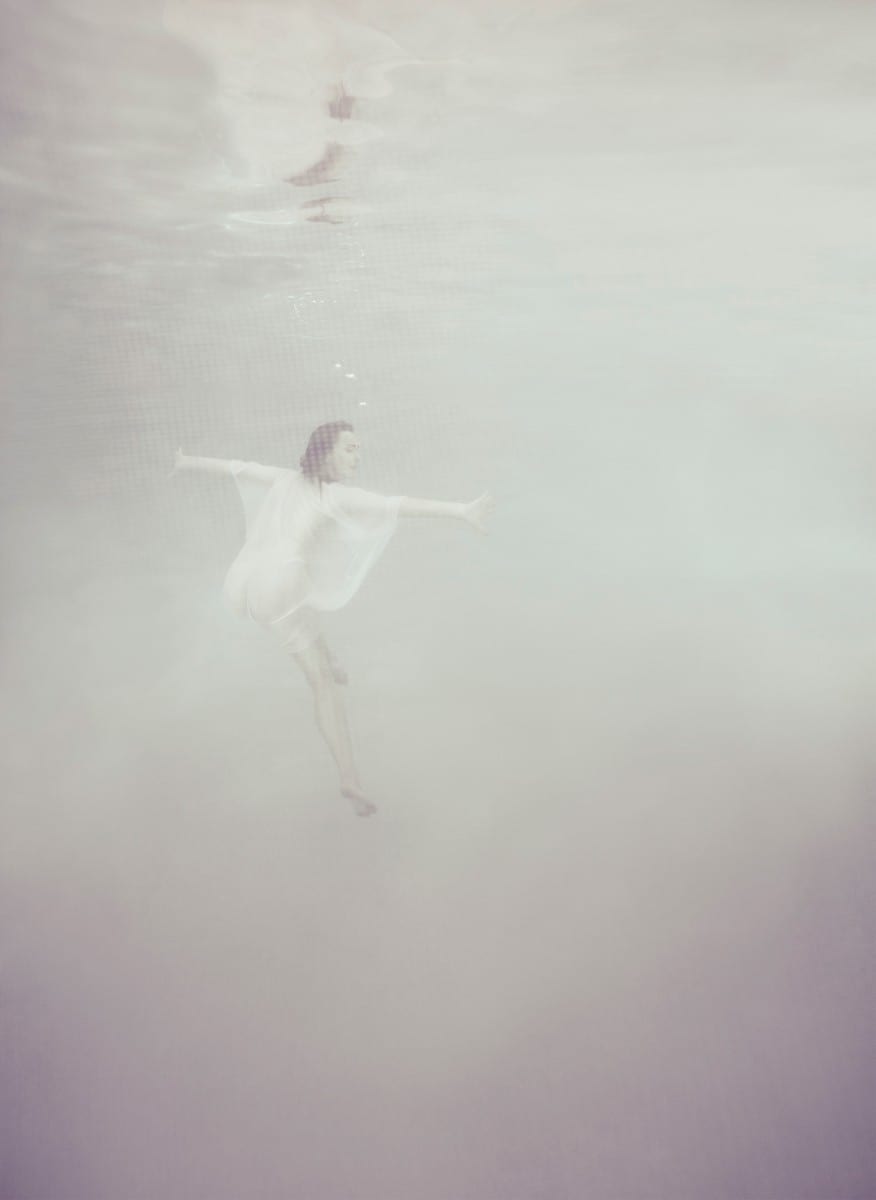 Featured image: Mallory Morrison, Inhale from the series FOG, archival pigment print, Edition of 25, 24″ x 36″, 2012
All images © of the artist