The traveling portrait pop up invites Angelinos and it's resident artists to come and have their portrait taken for free. Each participant receives their beautiful, high resolution portrait and can do whatever they wish with it (Sell, Trade, Instagram, Tweet, Print, Publish, etc.). The portraits are published within Installation Magazine along with more information about who these fascinating people are and how you can connect with them.
"An Eye for An I" invites photographed guests to offer an artwork, or a piece of significance to donate to Installation in trade for their portrait and exposure within the magazine. Although not required to participate, the donated works will be auctioned off to benefit the local Los Angeles art community. We're planning the auction event in September and are currently working with major LA based non-profit arts organizations to participate, and ultimately receive 100% of all profits from the auction. Highlighted in an ongoing presentation, we'll share the photos we captured here within the "An Eye for An I" department, as well as introduce you to our favorite people with more in-depth coverage throughout the magazine.
Join our Vanguard Mailing List by clicking "JOIN" at the top of the site or follow us on Twitter/ Instagram to find out when we'll do our next Portrait Pop in LA. Meanwhile, let's kick off the first batch featuring some of the best #MadeinLA artists and creatives!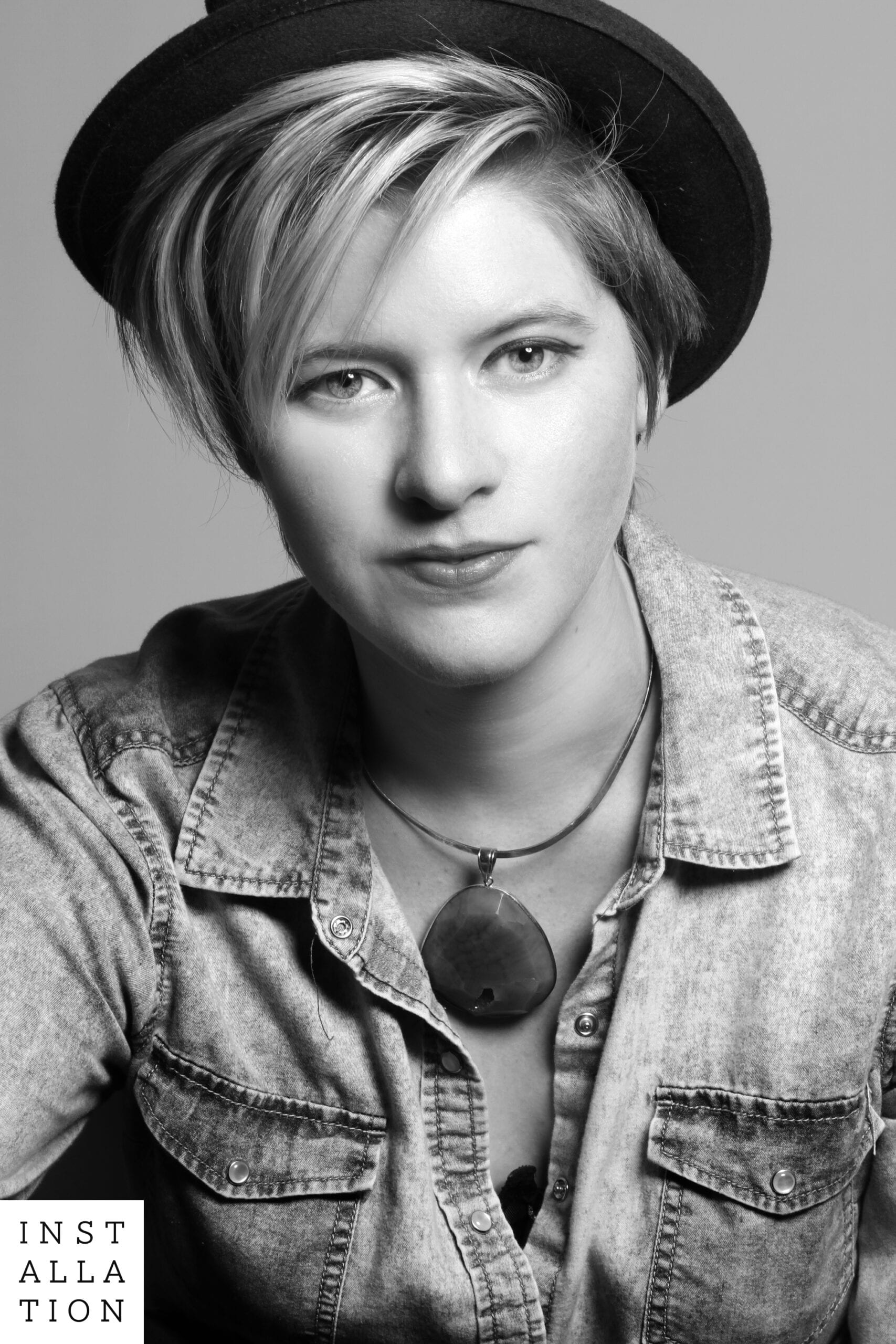 Creative Director Sarah Zucker is a screenwriter, video artist, and maker of web things. She is a Jeopardy Champion as of September 27th, 2013. Creative Director Brian Griffith is an experimental new age musician and web alchemist, and co-founder of the improvised music collective Screaming Claws. Together, they are The Current Sea. A design team located in Los Angeles that explores the confluence of the Digital and the Analog, they specialize in the Designer GIF. Learn from them with the Skillshare Creating the Animated GIF online class. Their work is everywhere… discover their curated visions at PRISM PIPE, a monthly visual/music/live-film-score event at pehrspace.