Alejandro Cartagena waited patiently along the highways that bisect the economic classes of Mexico.  The series Car Poolers encapsulates a moment in time but reflects an ongoing dialogue of  a culture chasing dreams of prosperity and progress in the back of pickup trucks.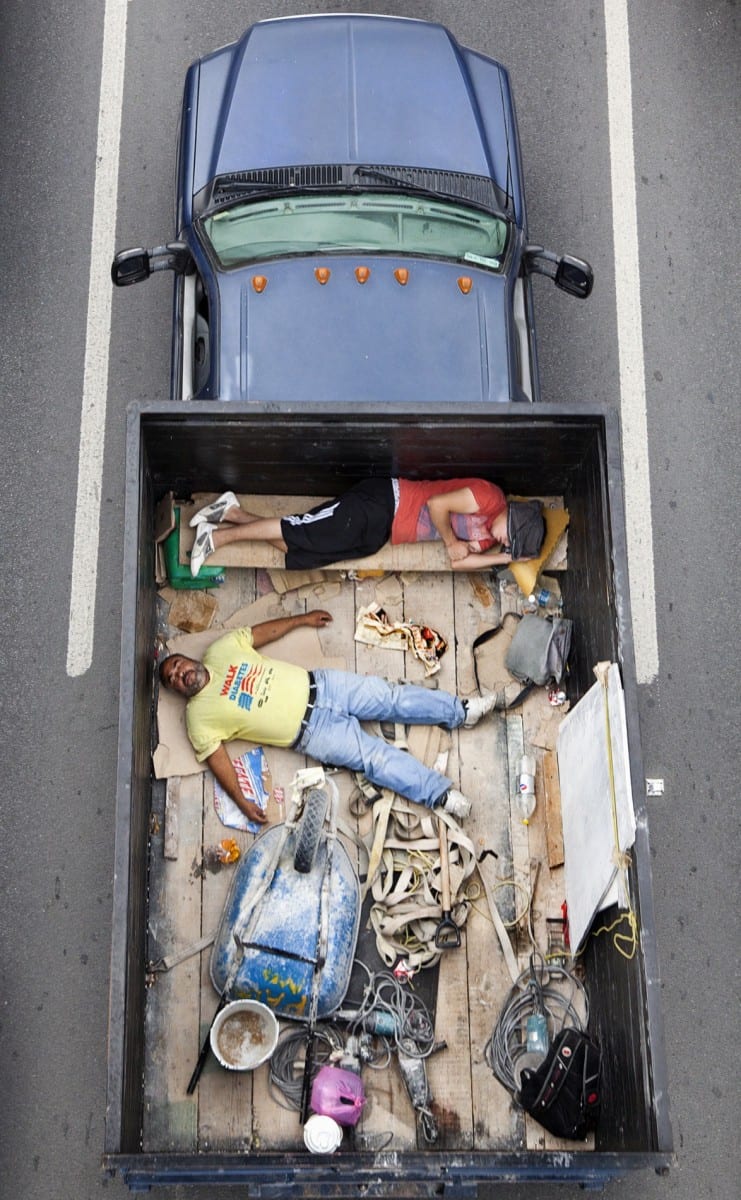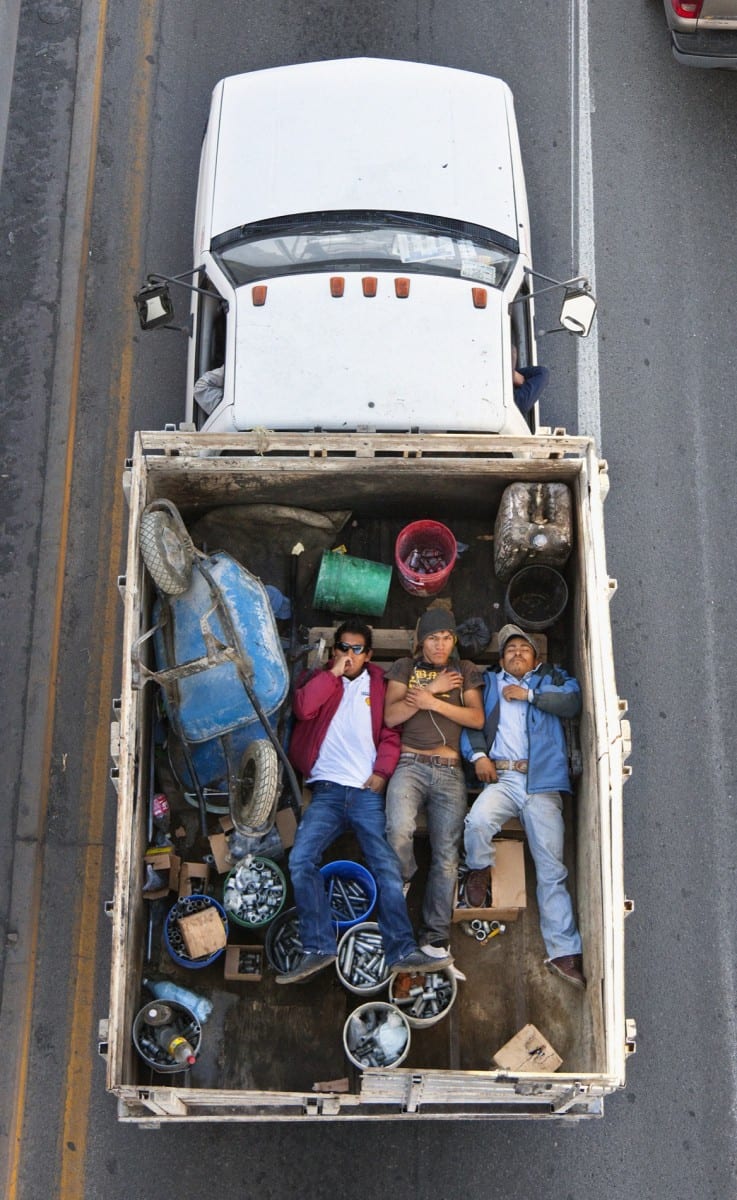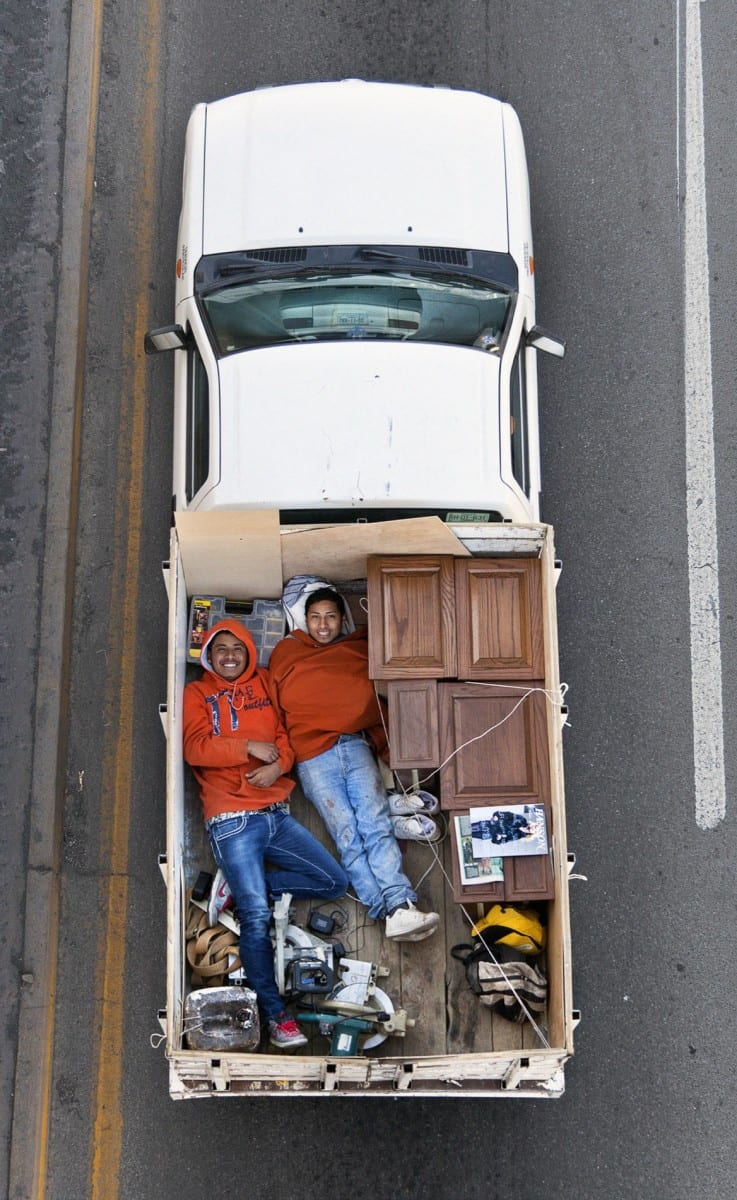 Car Poolers was shot in one of the highways that run from the northern low and middle class suburbs in the cities of Escobedo and Apodaca to the rich Southern suburbs of San Pedro.  The three cities are part of Monterrey's metropolitan area with an estimated 4,000,000 people.  Once I found that spot, I would go once or twice a week to the bridge and waited.  Some days I would get one picture while other days I captured three or four.  It took me a year to get around 80 really good shots.  Some people see migrants, some see cadavers, some see injustice and many just see humor.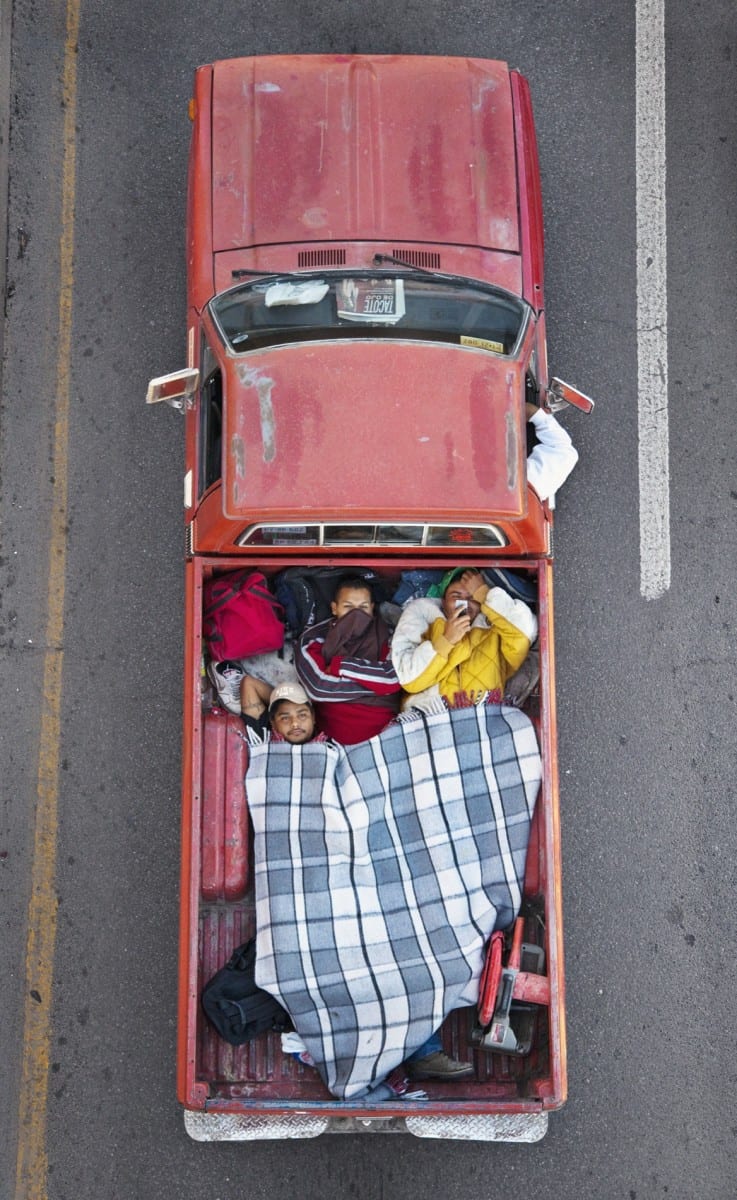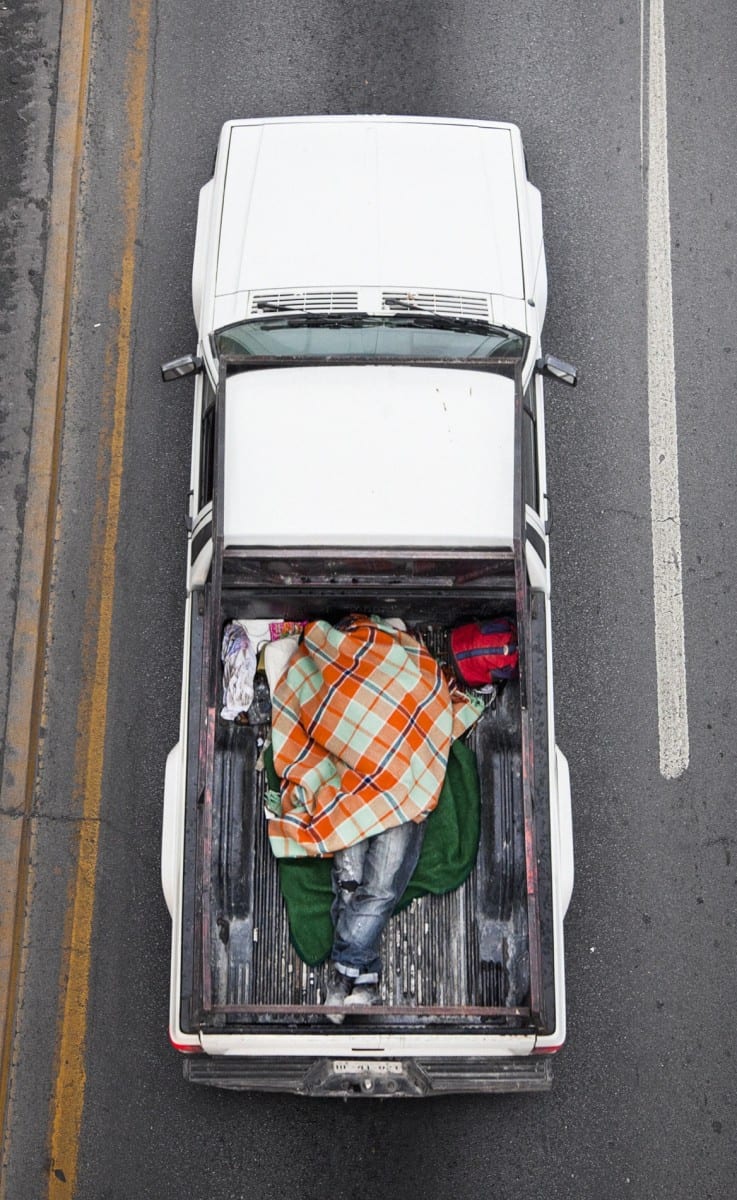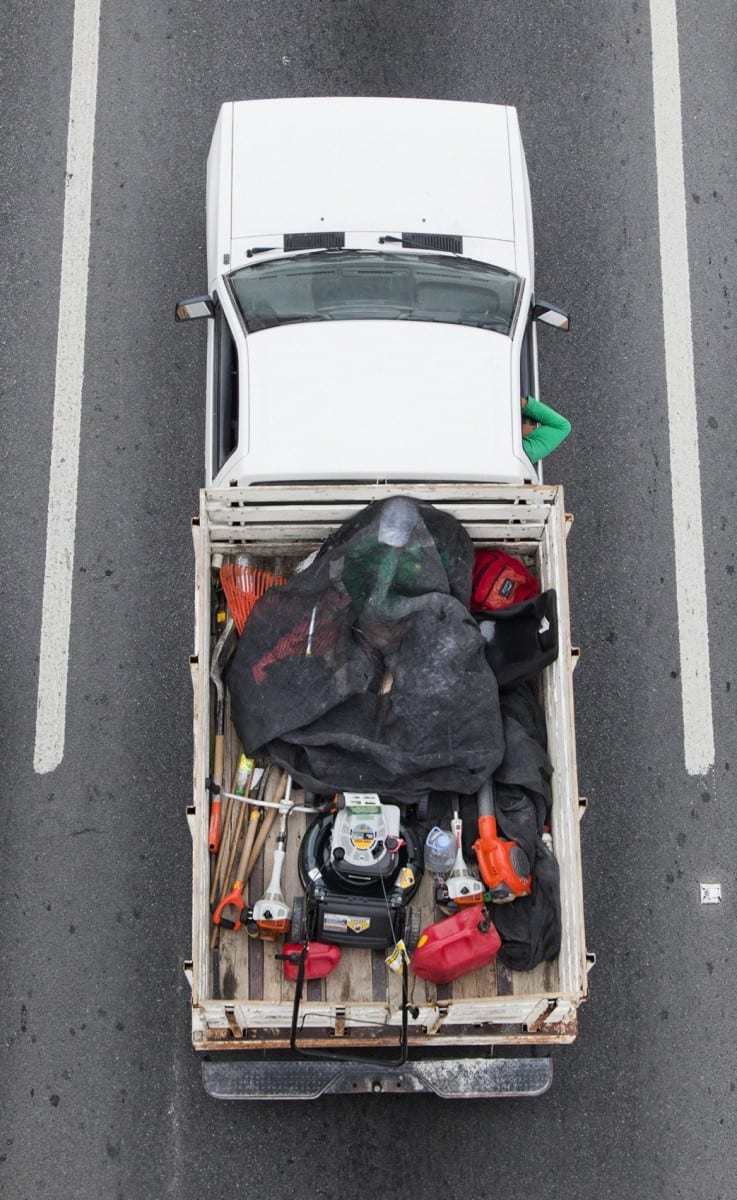 Most of my photography is inspired by living and working in Mexico, thinking about the ways we make a city and how, in return, it makes us.  In 2006, I started a documentation of Mexico's process of becoming a country of homeowners.  This issue, pushed and subsidized by the federal government since 2001, has produced over 400,000 new houses in the state of Nuevo León, to which Monterrey is capital.  The evidently unplanned urban and suburban development carried out by government and construction firms provided new meaning to Mexican "prosperity" and impacted our day-to-day lives.  The rapid growth and construction of the houses outweigh that of the reach of new or existing infrastructure to these new homeowners.  Proper public transportation is lacking, so people find their own solutions, even though they could be illegal and dangerous.  It struck me as an issue that needed to be documented and addressed.  As such, my projects since then have concentrated in visualizing the invisible consequences of this 21st century Mexican "progress."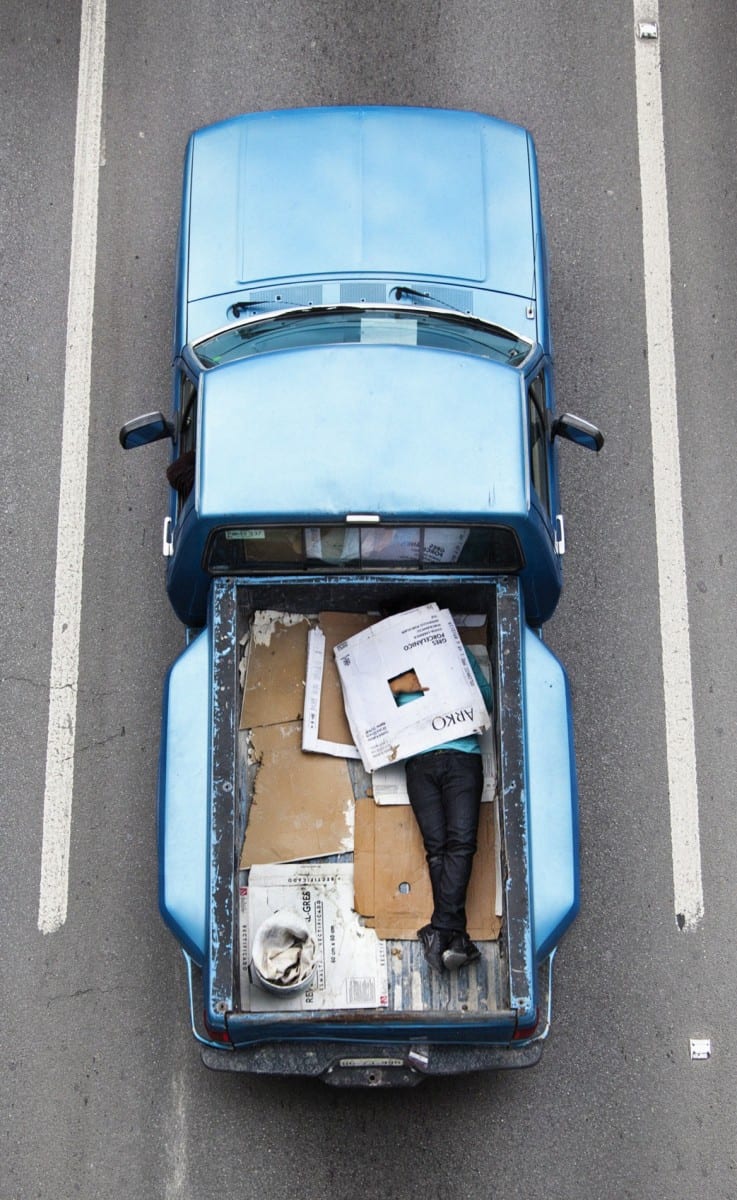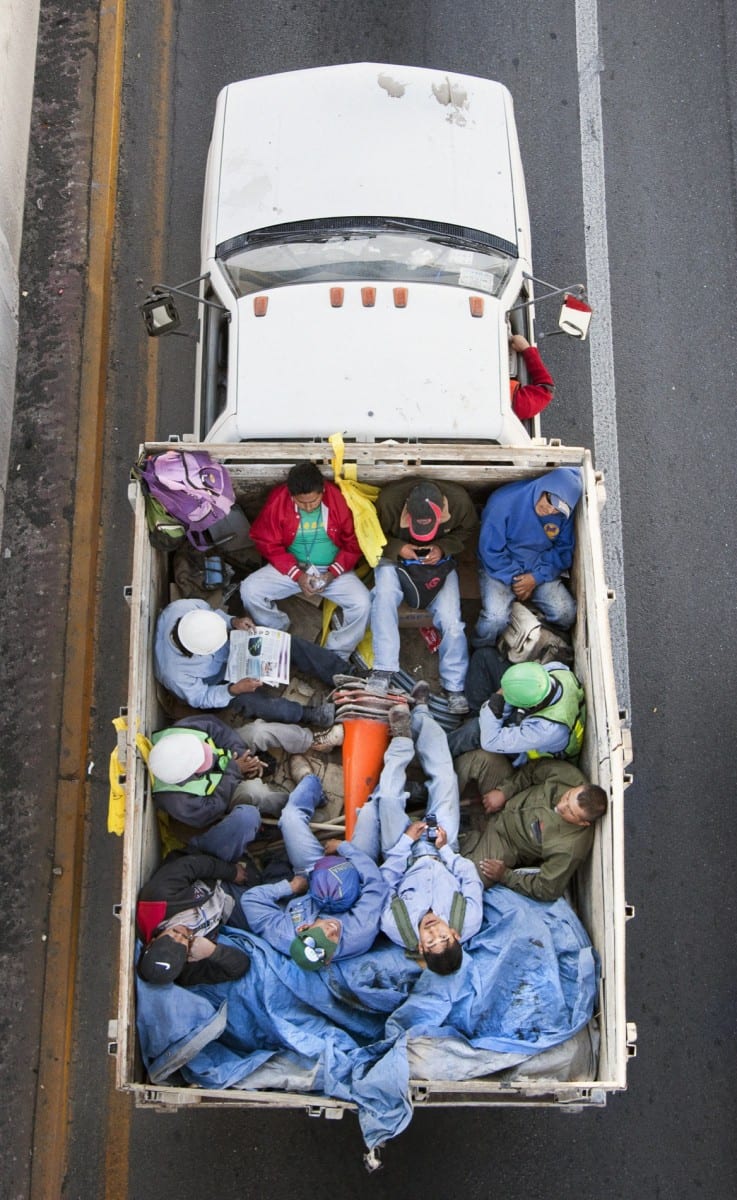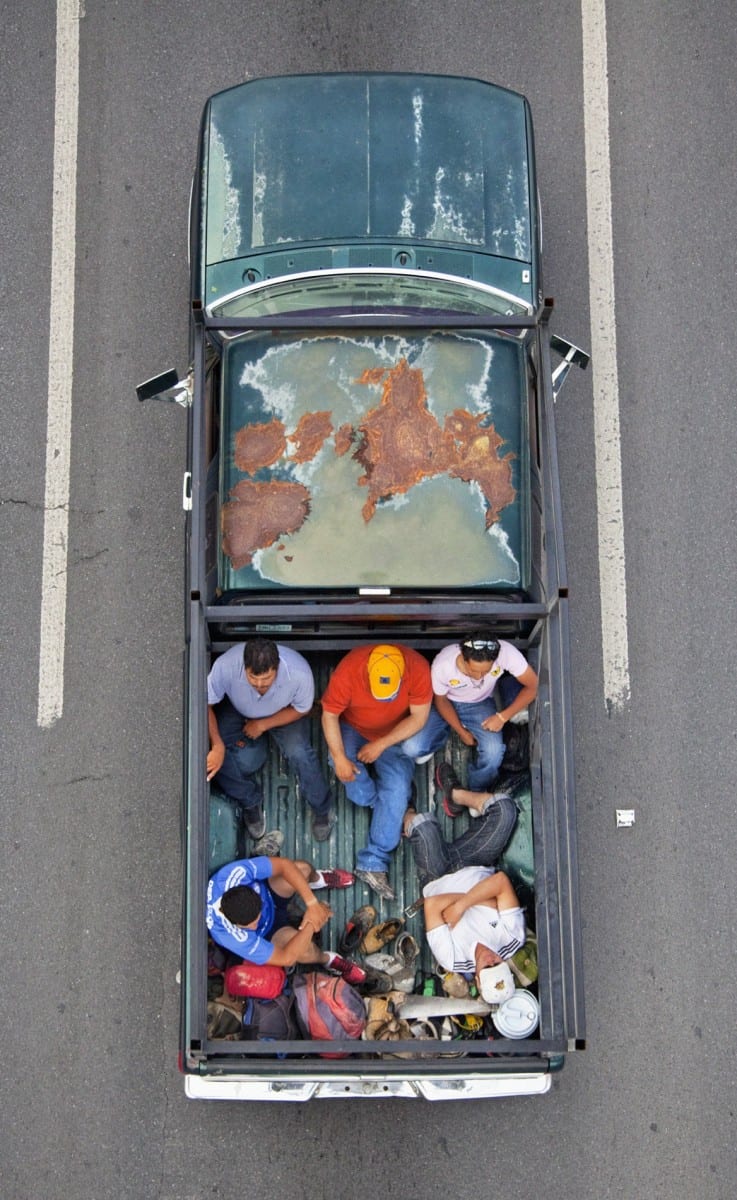 My idea is to present images that convey the unintended consequences of the need for homeownership.  The idea of having to own a house in México (and most capitals countries) to become "prosperous" has become so deeply ingrained that people make decisions in order to achieve this constructed dream, even if they have to risk their lives like these workers.
Featured Image: Alejandro Cartagena, Car Poolers #3, archival inkjet print on photorag paper, 20" x 12.3", 2011-2012 © of the artist and Kopeikin Gallery
All images © of the artist and Kopeikin Gallery