A hand carefully writes the daily menu on a large chalkboard.  Beneath the etching of the chalk, Arthur Duncan enters the interior of BONVIVANT, a culinary gem nestled off the beaten path, hidden among the narrow streets of Basel.  The intimate dining room features long wooden tables and a collection of chairs ranging in style from Craftsman to Eames, creating an environment more akin to a private living room than a restaurant.  BONVIVANT is Duncan's home away from home.  The magical recipes created in the Michelin star kitchen conjure memories of past travels and inspired conversation among luminaries.  Duncan carries a crocodile shoulder bag filled to the top with catalogues and copious amounts of notes collected during a marathon day at Art Basel.  He removes his blazer and reveals a tailored dress shirt bearing his initials on the breast pocket.  In 1988 Duncan first began combining his love of travel and art into a business that takes him around the world, curating the finest art and dining experiences that any destination can offer.  A consummate traveler Duncan never falls victim to jet lag.  Whether he's arranging a private tour of the Louvre, or organizing a gourmet dinner on a remote island in Greece, Duncan embraces a joie de vivre and is a curator de force, leaving an undeniable signature on his adventures.  Nestled in the corner of BONVIVANT we discuss the importance of Basel for artists, collectors and travelers.  For Duncan Art Basel is the guiding light on the world stage as it has inspired satellite fairs like VOLTA and Scope.  Despite the small size of the urban space, the city of Basel is a field  of energy that pulls collectors, critics, and connoisseurs toward it like a magnet.  It is not long into our conversation that the handwritten menu featuring farm to table creations is complete.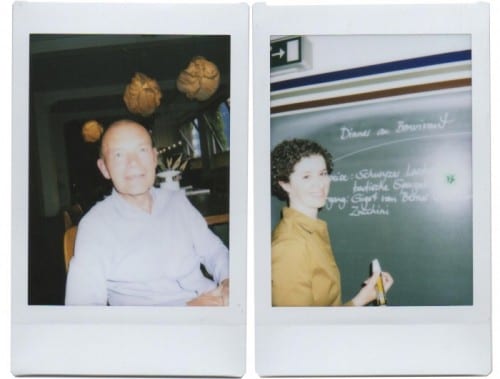 It seems that you cannot stay in one time zone for too long.  In your frequent visits to Basel over the years you have witnessed the evolution of its cultural landscape and its international influence.
This is the 44th year of Art Basel, it started in 1970.  I first visited Art Basel 30 years ago and I've witnessed an evolution of the fair.  During that time Art Basel expanded to Miami and most recently to Hong Kong.  Basel is unique because of the highest quality standards.  It is really the grandmother in the conceptual world of Modern and Contemporary selling.  They have been very strict in their selection process, often times galleries have to wait five, six or even ten years to be accepted.  Every year galleries have to reapply with a list of exhibitions that they've done, indicate the number of years they have been in business and the number of exhibitions they curate per year.  There is a very global committee that chooses every gallery that gets in.  That's why Basel is the most important fair in my travel schedule.  My role as a neutral player and a connector only comes from my experience of visiting places like Basel.  I think Basel is a commercial model that really sets the stage for all of the other cities and art fairs in the world.
What makes visiting art fairs so valuable to you?
I have met professionals and collectors from around the world from places that I haven't had a chance to visit and that is the magic of what a fair can do.  I attend many international art fairs, I am very loyal.  Basel is beacon, Hong Kong is important, and Art Basel Miami is interesting because is a gateway to Latin America art.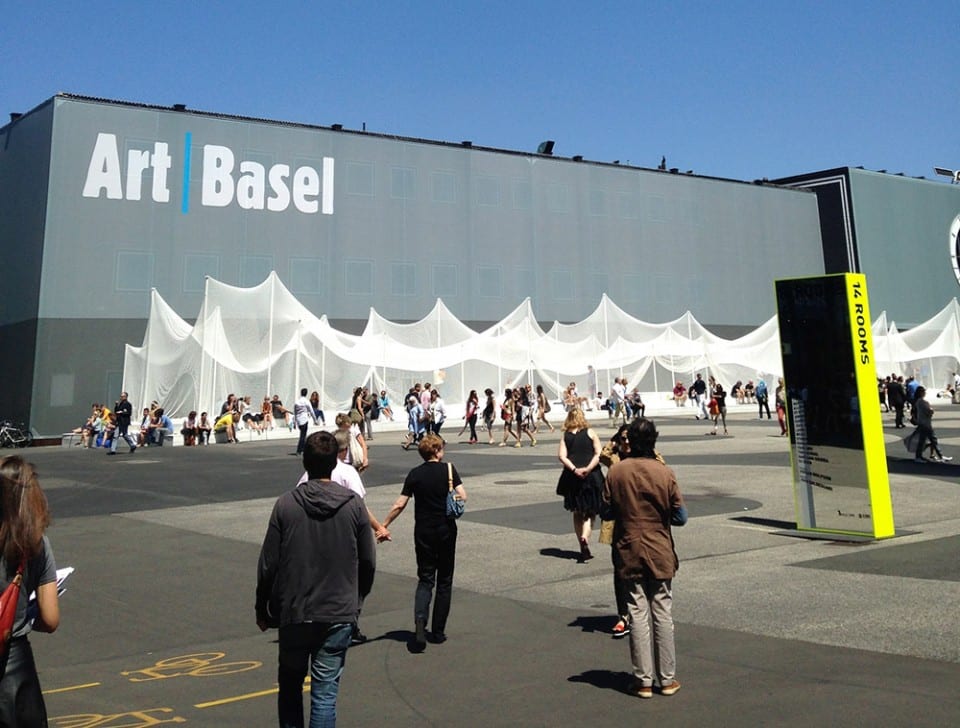 In what ways did your childhood foster a love of the arts?
I have to say, having two cultures and two heritages, born in California but raised in Mexico, I was always traveling.  My appreciation of beautiful things, which continues to this day, started because of my time in Mexico.  When I was twelve years old I saw something in a book that inspired me and I decided that I really wanted to see it in person.  I told my parents that I wanted to see 17th Century Italian paintings in Italy and they took me.  I've been very fortunate that my parents were very supportive of my passion.  My father's side of the family were all school teachers to I think education has always been embedded in my DNA, I was surrounded by people who shared information with me.  I haven't stopped learning, traveling and discovering art for a very long time.  I never thought that it was something that I would do professionally, at that age I wanted to explore the world as an archeologist.
Did you ever want to pursue a career as an artist?
For some time I thought that I could be an artist because of my love for art and travel until I realized I didn't have confidence in my own artistic ability to actually live from it.  I have very high standards for myself.  I stopped making art but I always took Art History classes, studied slides and read books.  In my free time I would travel somewhere to see it, having read about it.  It was during one of my travels, after I graduated from USC film school, that I decided to get a Master's Degree in Computer Science.  I was visiting friends in Michigan and I ended up staying to study Artificial Intelligence at the University.  The school had a wonderful computer program and I wanted to combine computers and video, use video to disseminate information that had been collected by a computer, something that no one was doing in 1980.  I got very involved in how our brain works and that's what got me to New York City.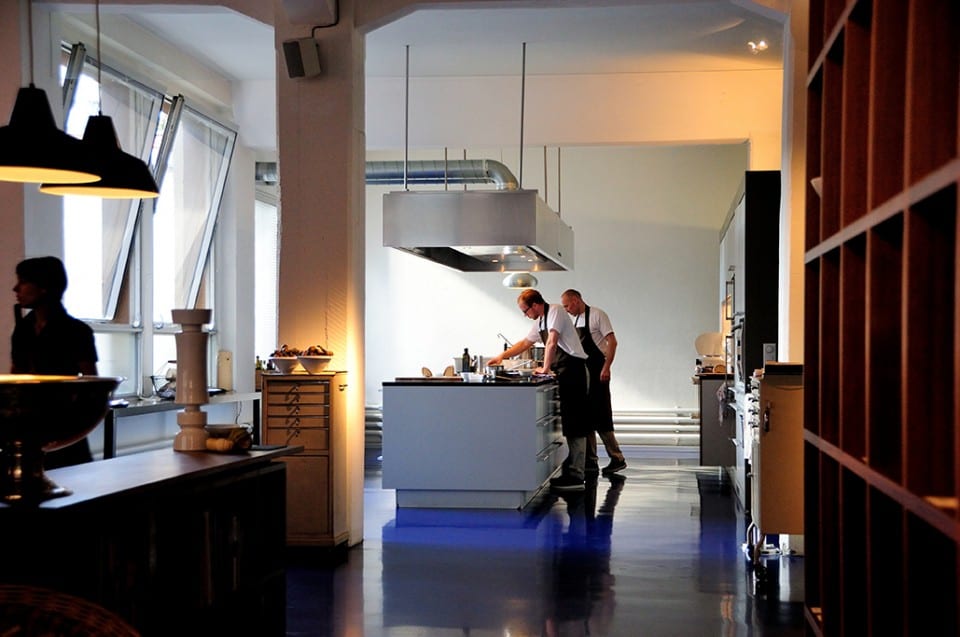 It seems rather apropos that you have connected with BONVIVANT as you spent many years are a restauranteur.  What impact did the culinary world have in shaping your career?
When I was in New York at age 8, I had this innate feeling that I would live in New York so I announced it to my parents.  This dream was realized when I was done with grad school.  I moved to New York to work for the city, automating the New York and Brooklyn public library systems.  My job was to evaluate manual operations (i.e. how to check out a book, how to index, etc.) and translate them so a computer would be able to do it digitally.  After I was done with the digital world, I opened fourteen restaurants in New York City.  My grandparents had a restaurant since 1924 and I knew I could do it.  It was more of a system's equation for me, how to make the kitchen more efficient and how to choose menu items.  I could feed seven hundred people a day or I could feed twenty people a day.  It was just the volume of what you cook and I love cooking.  After leaving the restaurant business I didn't know what was next so I decided to explore the travel business when my travel agent invited me to join his firm.  After two weeks I realized that my agent's clientele in New York were people that I knew and I had cooked in their kitchens.  He provided travel services to many New York/ Park Ave collectors, wealthy bankers and their wives.  That's when I had the idea of connecting the two worlds.  Often time, especially Americans traveling in 1989, would stay in the same hotels because that was the hotel you stayed at in Paris or you ate in a restaurant because that's where everybody ate.  I realized from my travels that there were things that were more authentic and that's when I started to create my business.   I connected them to art because I knew collectors and museums that I could share with people.

Your concierge services offer your clients an extraordinary experience that fuses culture and art.  Do you believe collecting is an integral part of the experience?
I collect because I am passionate about art, even if I can't afford it, I find a way.  I have also been very fortunate to know a number of artists.  I have gifts from many artists known and unknown, which have equal value to me.  I have a diverse collection.  I have been traveling since 1988, when I started my travel business, I have been to places before masses, collectors or institutions started going so I could be knowledgable.  For instance, I travelled to Poland in 1990 and very few were looking at Polish art in 1990 because it was after the revolution of 1989.  I started going to China in 2000 because I decided that there had to better art than what I saw in the London, Paris and New York galleries.  I wanted to discover it so that I could share it with people that I could travel with.  I started coming to Basel before I had an art or cultural travel business and I started to form those important relationships.  I was very inquisitive, I still am and I learn everyday.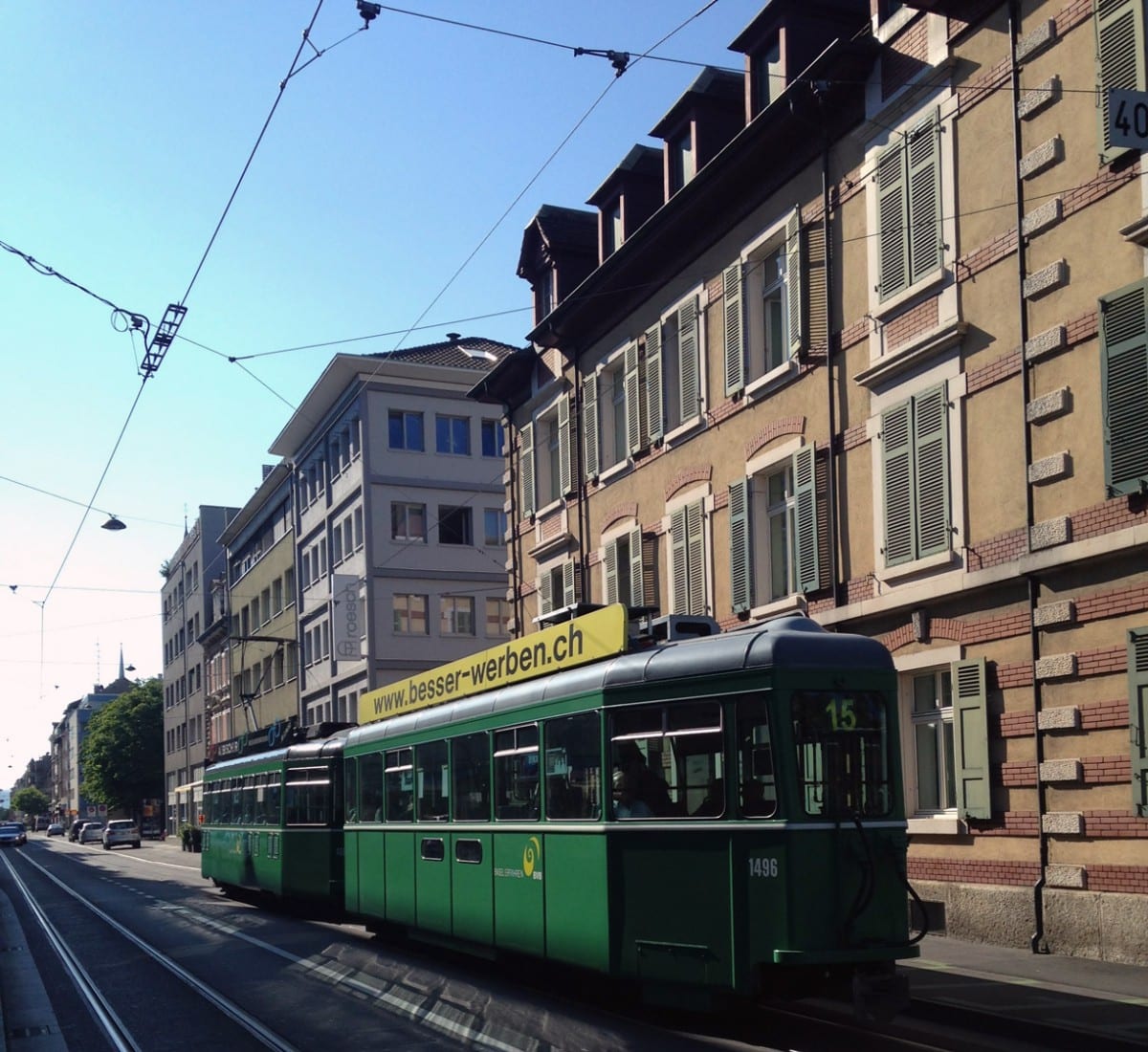 Polaroids © Installation Magazine