Fueled by the financial support of 385 backers on Kickstarter, David Bonney realized his ATHEIST dream in the Spring of 2012.  Handcrafted and made with the finest leathers, the minimal design is a product with values, social consciousness and a great attention to detail. What began as a rather haphazard birth, intended more as a fleeting art project than anything else, ATHEIST is now a thriving small business in Berlin.  Founder David Bonney takes us inside his studio to reveal the art of ATHEIST.
THE BIRTH OF ATHEIST
My name is David Bonney, and I was responsible for the concept along with the design for the shoes.  My background was as an advertising copywriter – so the ATHEIST Shoe is the first serious thing I've ever designed in my life.
I had begun to learn shoemaking having quite suddenly abandoned my job in the London advertising industry, going on a lengthy "sabbatical" in Berlin.  I was keen to do something completely different and a little more hands-on than penning advertising slogans.  Shoemaking had always interested me – my mother had been a dressmaker, so I was at home in the world of apparel manufacturing, and after years of struggling to find attractively designed sneakers, I had been thinking about trying to make the perfect pair for myself… so when the opportunity came up to play around in Jule's workshop, I jumped on it.
I wanted to have a project I believed in and it occurred to me that my belief in nothing was just about the only thing I was passionate about.  So I had the idea to create some kind of Atheist brand.  Partly as a farewell gesture to the world of advertising, but also because I deeply felt that Atheism was a topic of real importance and deserving of more visibility.  The concept behind an Atheist shoe is rather peculiar but that's why I liked it.  Thankfully my friends also liked it and wanted to help make it a reality.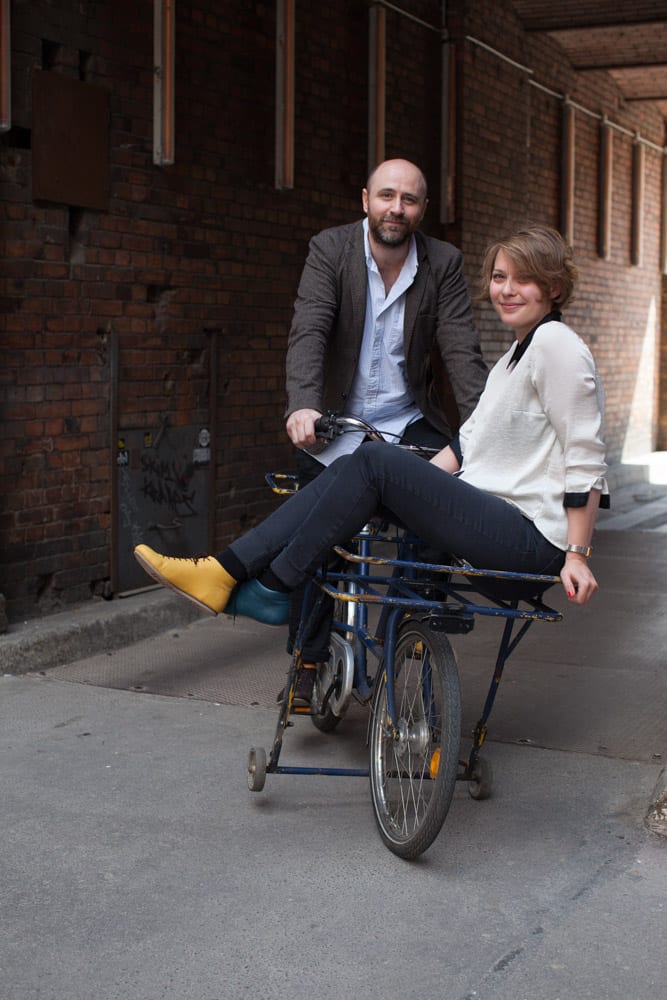 INSPIRED BY HISTORY
I think moving from London to Berlin had a lot to do with me keeping the design so simple – overnight, gone was the clutter of commercial over-design and suddenly the Bauhaus was everywhere… in signage, in buildings, in furniture. Having never studied design, I had never consciously or knowingly come across the Bauhaus. It was so beautiful and easy to grasp, that I became obsessed and it only confirmed my desire to make the most simple shoe that I could, with a minimum of ostentation… perchance the world's first Bauhaus shoe (my ambition is to get an Atheist Shoe into the Bauhaus Museum here in Berlin J). And I had always imagined my perfect shoe as coming from the prewar era. My shoe has more in common, for example, with the track shoes worn by Jesse Owens in 1936, than with anything made by sneaker manufacturers in the last 10 years. Another reason we were drawn to the 20s, 30s and 40s design-wise was that Atheist felt to us a little bit rebellious, politically idealistic and underground… we were always thinking of the romantic resistance imagery of World War II, and the political posters of the Weimar era in Germany.
BAUHAUS
Bauhaus also made a lot of sense for atheism… all reason, and geometry, and lack of hyperbole.  It seemed the right territory to go looking for a brand identity  and I quickly settled on the empty void of a perfect black circle (or a hole as we like to think to it) in collaboration with a red triangle, symbolizing the capital red letter 'A' which atheists often use to identify themselves.  The two together make for a very simple and fetching identity, in stark contrast to the many over-complicated atheist symbols out there… unfortunately atheism can have a really garish aesthetic sometimes, probably due to the great many hyper rationalists in its ranks.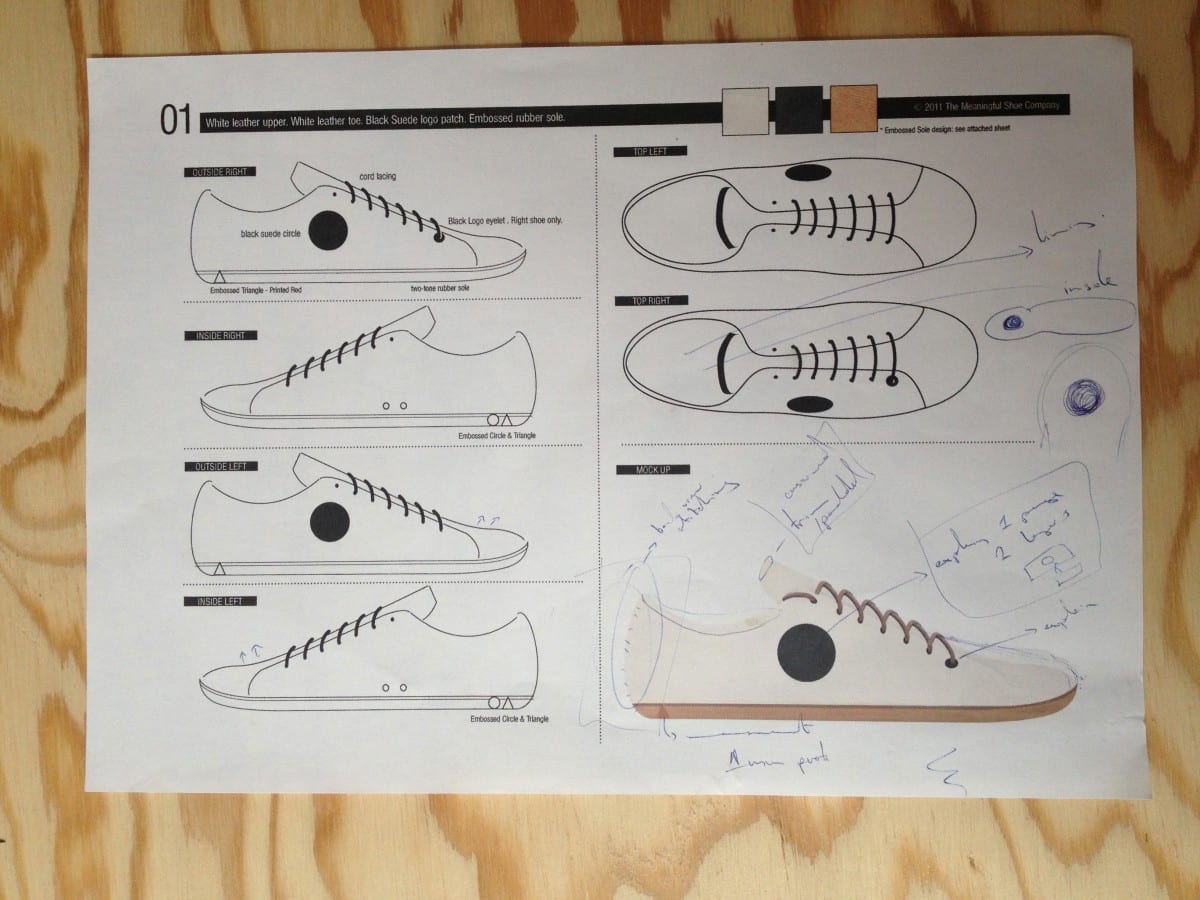 THE TEAM
My first sketches were pretty amateurish but I had the help of a couple of graphic designer friends – Eliza Karmasalo and Maurice Redmond – to smarten up the designs and create something that could actually be a blueprint for construction.  Eliza also helped me design the website, and Maurice found the beautiful font to complement our black hole logo.
Jule Schumacher (fitting name) helped me to convert the designs into a first prototype.  She has been a shoemaker in Berlin for over a decade and really inspired me to begin learning how to make shoes.  She specializes in making bespoke shoes for cyclists and skaters and it was really wonderful to have such careful craftsman working on the shoe from the beginning.  I don't think many shoe brands starting out had that privilege.  Nana Baumann is a dressmaker and designer and has been helping us of late as we explore making baby shoes and slippers, something we hope to have ready by Autumn.  Canadian Tobin Stewart has helped out with all the logistics of running an e-commerce business – from customer service, to packing the boxes – his politeness is bottomless and I think our customers have really appreciated that through the various strains and challenges of setting up in such a challenging and competitive category as fashion.
CONCEPT TO FABRICATION
The leap from design to shoe happened very quickly, to be honest… it took Jule and I just two attempts to get it right.  It helped that the designs were very simple and the shoe easy to make (as long as it's a skilled and careful shoemaker doing it).  And we had a clear sense of the kind of materials we wanted to use.  The tricky thing could have been finding the perfect last for the shoe (the wooden block on which the leather of the shoe is shaped).  But we were lucky to find a beautiful old German last in Julia's workshop, which had a very comfortable shape, true to the natural form of the foot, with a nice amount of width albeit still an elegant and slight shape.  We haven't changed the shoe at all since the second prototype we made.  And we'd like to keep it the same for as long as we're in business.  We hate the seasonality of the fashion industry and the constant pressure to create "new."  Instead, we've found a design that we believe deserves be timeless.  Designed in Berlin and handmade in Portugal from incredibly soft, scarcely treated leathers, we wanted our shoes to have a Bauhaus-inspired minimalism in contrast to the over-design of most sneakers and casual shoes.  And that they ended up being ridiculously comfortable was a happy accident.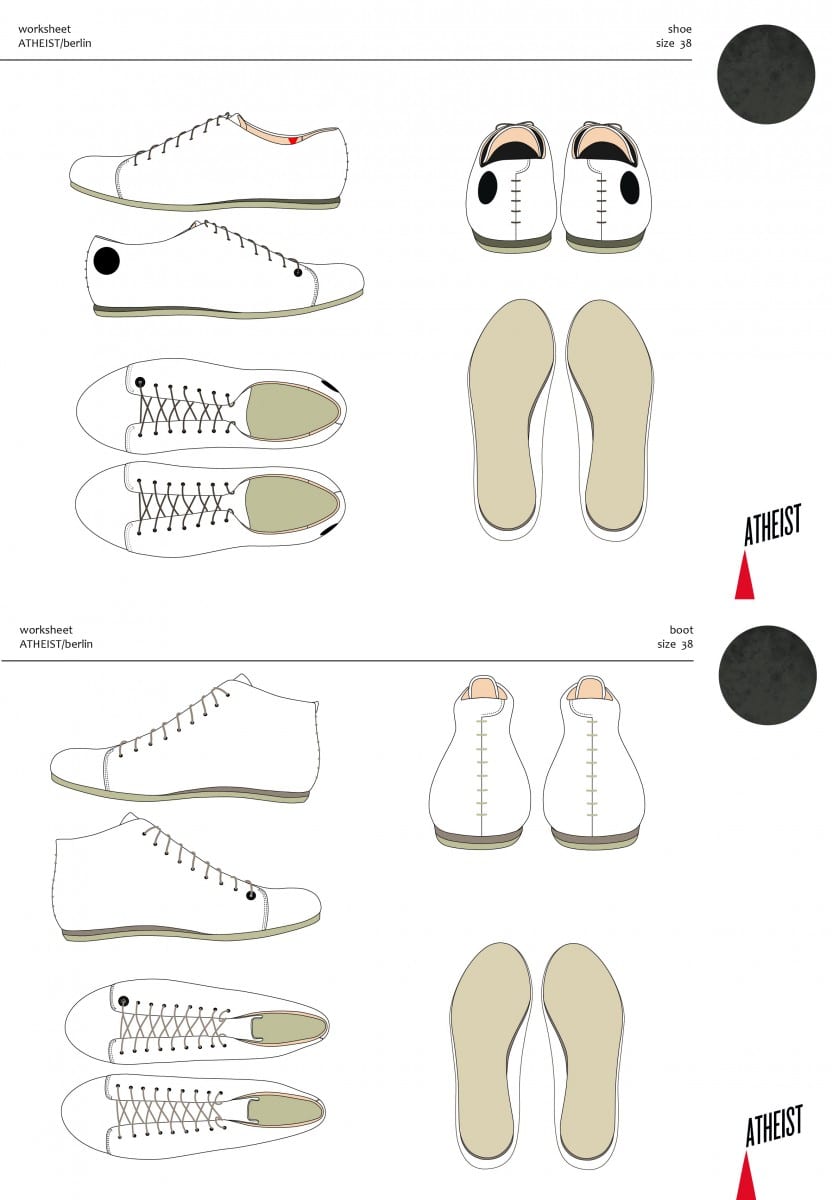 LEAVE YOUR MARK
Maybe the most unique aspect of our design is the sole, where we've embossed wry bulletins of godlessness "ICH BIN ATHEIST" and "DARWIN LOVES," with the idea that wearers can leave telling footprints, or flirt with other atheists.  Ultimately, our ambition is to bring a little charm and aesthetics to athe­ism, hopefully encouraging people to be more open and relaxed about their godlessness.  But we also want to be an antidote to the dull mega brands of footwear; an independent project, driven by values rather than value, championing European crafts­manship and bringing wit and humour to a tired fashion in­dustry, too often guilty of vapid navel-gazing.
In true Berlin style, there has been a whole gaggle of people involved in making ATHEIST happen.  Thankfully this city is rich in time and diverse forms of creativity, so it's been a lot easier to get the project off the ground than had I tried to do so in London or New York.  There have been a core four or five people involved from the start.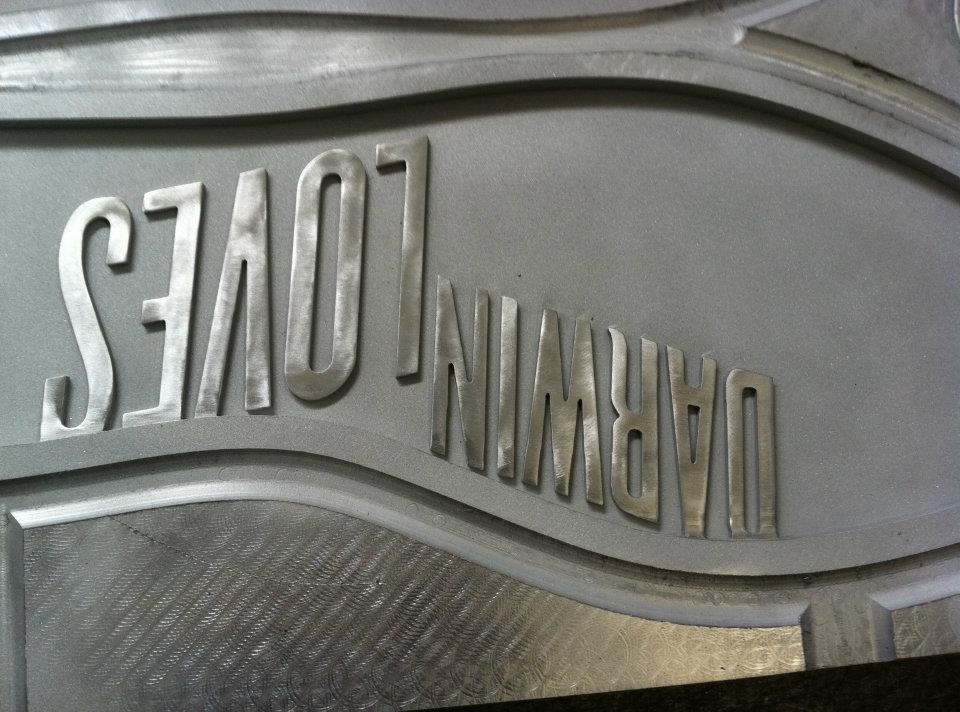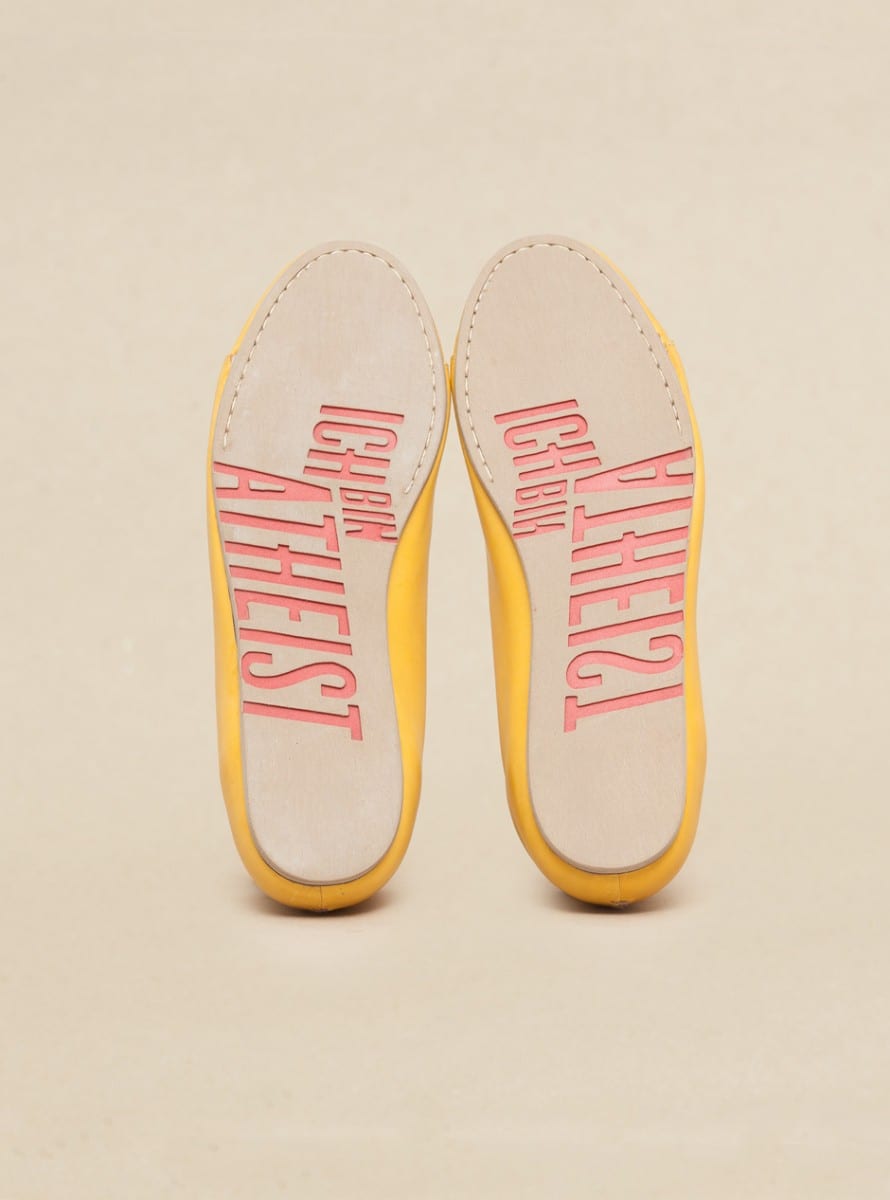 SOLE
One thing that would make this shoe so different to any other sneaker/ casual shoe was the small number of parts.  I wanted to have an upper of three large pieces of leather, which is incredibly rare in shoe design (most designs use 10 to 15 pieces of leather, which allows imperfections and poor quality in the leather to be more easily hidden).  So it was a brave move, and one that required we use only the best materials.  Another thing I wanted to achieve which was quite different to most other shoe manufacturers was to have the sole sitting entirely underneath the shoe, rather than creeping up around the edges, as in a cup sole or a vulcanized sole.  These latter soles are far cheaper and easier to produce-so the shoe industry loves them-but I wanted to bring a little of the more difficult shoemaking art back to sneakers.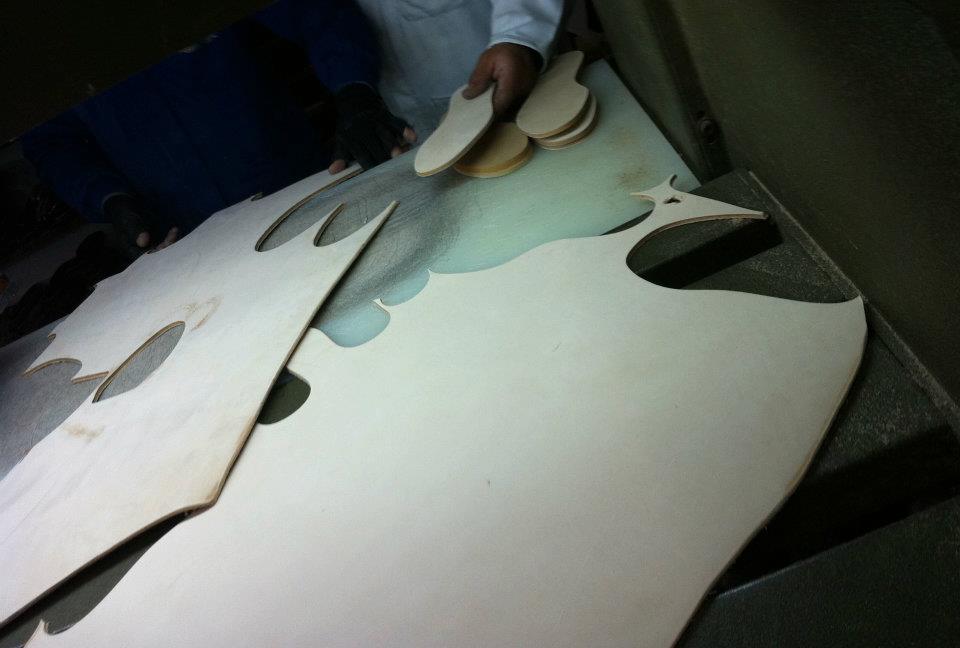 MATERIALITY- MINIMAL PARTS
I wanted to use the very finest leathers I could find.  I was conscious that the shoe industry likes to scrimp on leather… using overly treated pigskin linings and robust cow-hides that have had the character beaten out of them.  Expecting that we'd only ever make a small number of pairs for ourselves and our friends, and not having the pressure of having to make money out of the shoes, we selected the finest calfskin for the lining, and a super-soft, scarcely treated nubuck leather for the upper.  The quality of the materials we chose were typically used  in handbags and Porsche car seats, but never in shoe production.  We consciously avoided a standard convention in shoemaking by not gluing the lining to the upper, instead allowing the two layers to move freely of each other, creating what we hoped would be a very flowy, flexible shoe.
The impact of the materials was amazing – together with the shape of the last, it made for quite the most comfortable shoe experience I've ever had.  No amount of drawing the shoe on paper could have allowed us to predict that softness.  It's interesting that the fewer parts we used and the more simple the design, the more comfortable the result.  And I'm really glad that it's something all of our customers notice.  It's always the first comment once it's on the foot, how comfortable it is.  People don't expect that a minimalist design can also be functional, but form through function.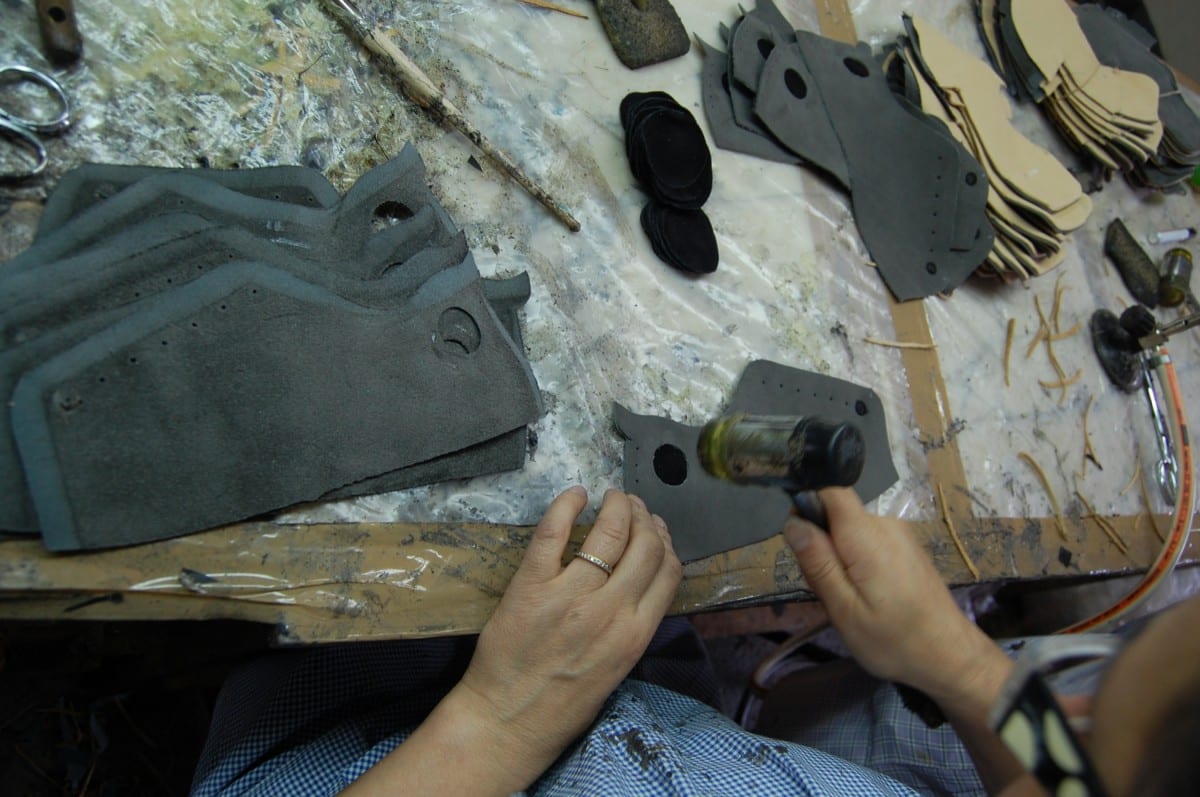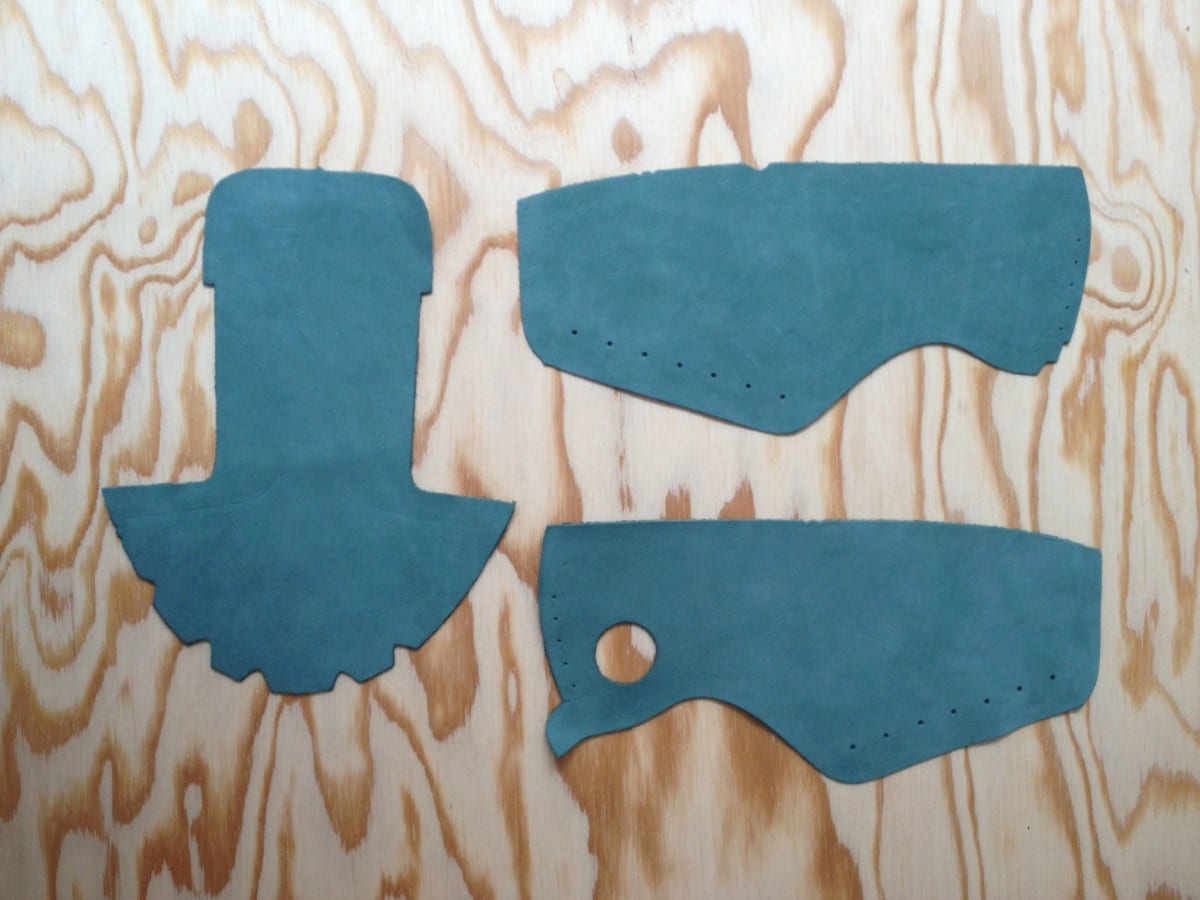 PORTUGAL and MANUFACTURING
The trickiest thing was figuring out how to make enough shoes to meet the demand.  It's something Jule and I just couldn't have done in Berlin, so we needed a production partner that could work on a larger scale.  Of course, none of us knew anyone who could help us with that.  The few manufacturers we knew in Germany would be way too expensive, and we only knew a couple of people in China but as a matter of principle we wanted to keep production in Europe. Eventually, I connected with a couple of guys in Portugal who were able to introduce me to a small factory, outside of Porto, which specialized in hand making high quality leather shoes.  We showed them how our shoe was made and asked them to copy it and, after a few attempts, they managed to make something that was almost indistinguishable from our own prototypes.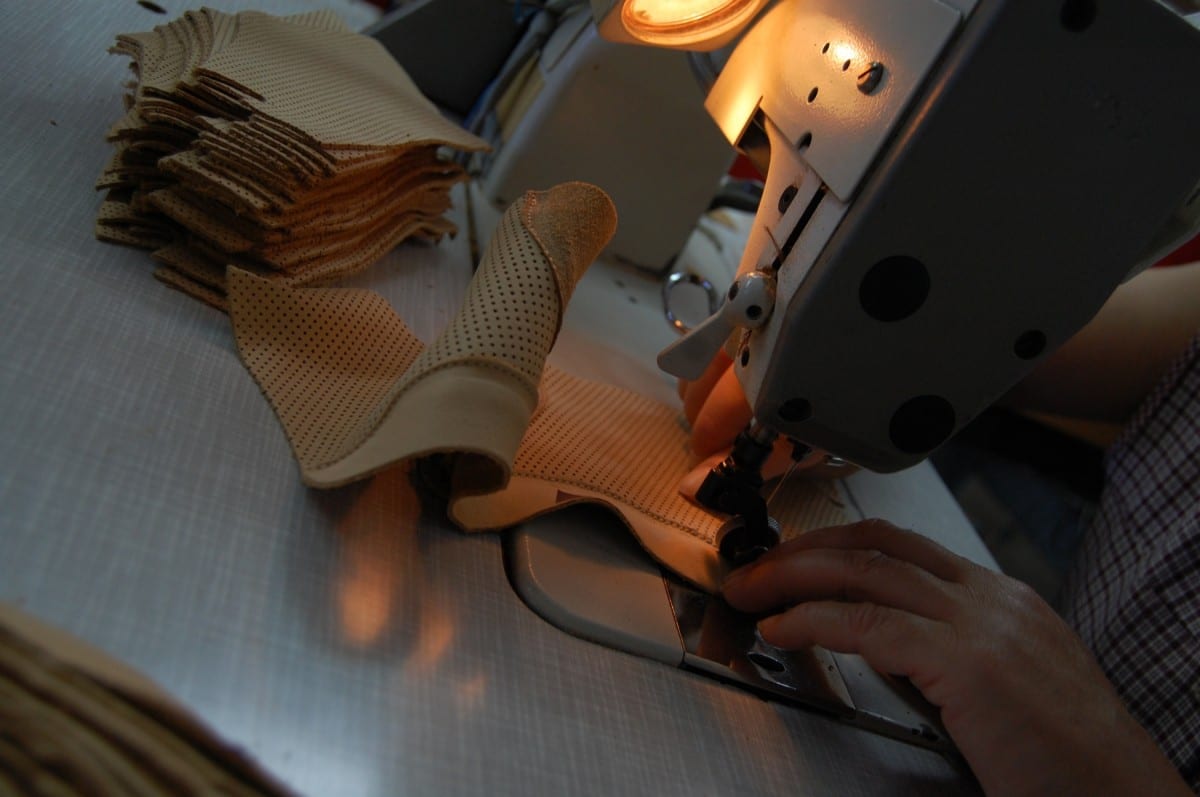 PUBLIC RESPONSE
I'm surprised that most people take the concept in their stride and just accept it with a chuckle.  That's how we hoped it would go down.  There have been a handful of naysayers accusing us, ironically, of selling out their "beliefs" or who don't quite see the concept in the same tongue-in-cheek manner we do.  And there are regular vegan critics who can be quite rude in fact, despite the fact we're working on a non-leather shoe.
But the strangest responses have been from people who felt empowered by the shoes to be more open about their godlessness or to stand up for what they (don't) believe in.  It's hard to imagine in secular Europe but, particularly in America, it is clearly quite difficult to be an atheist in some places.  I think of the fifteen year old boy who told me he used a conversation about the shoes to "out" himself as an atheist to his Evangelical Christian parents.  After tears and arguments, his mother told him she loved him and accepted him for who he was, and told him she would buy him Atheist shoes for his birthday.
ATHEIST TODAY
I'm happy that people recognize that at the core of this project is a product of very high quality, with carefully considered design, incomparable comfort, and aesthetics that are somehow perfect for this moment in time, rather than writing us off as a short-term gag or gimmick. The commercial difficulty of manufacturing a shoe with such premium materials hadn't occurred to me – really I only expected to make a handful of shoes, more as a fleeting art project than a business. But thankfully working by e-commerce, selling directly to our customers rather than through middlemen retailers, has allowed us to spend more on the production of the shoe and yet still keep the prices reasonable.
We're about a year and a half in now and it feels like the business is pretty well established. We have lots of return customers, some buying their fifth or sixth pair! And new people are discovering us all the time, I don't think we'll run out of atheists to buy our shoes any time soon.
Featured Image: David Bonney with his girlfriend and Atheist designer Nana Baumann © ATHEIST