For Mark Mawson, photographing a space commemorates a moment and makes the ephemeral permanent.  Whether it's staging a location with props and costumes or encountering environments that feel more cinematic than real, Mawson's images walk the balance between memory and imagination.
I had been wanting to do a shot in an old barber shop for some time.  They have a special and particular look, which I feel is disappearing much like old fashioned cafes.  I found this shop which, is covered in wall -to-wall postcards and that have been adhered to the walls for years.  The owner was very happy for me to take it over one Sunday when he was closed.  I cast Lozza as the barber and styled the shoot from a props and costume hire company.  Lozza doesn't have a lot of hair and I had a wig maker produce a "comb over" wig for him.  I wanted to give the suggestion of a narrative but wanted to leave it to the viewer to make up their own mind about it.  I didn't want it to be an obvious Sweeney Todd reference – maybe he's just waiting to go on his holiday!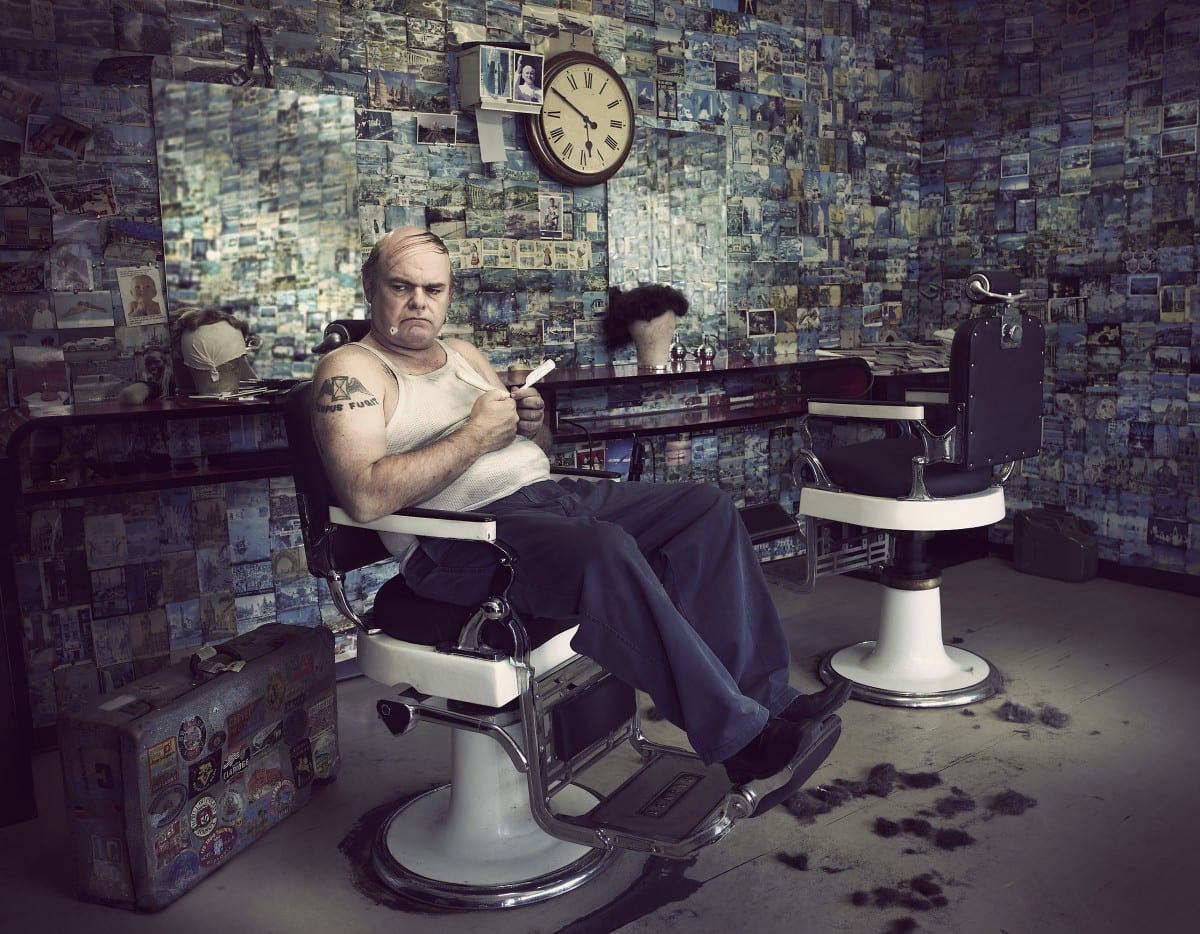 This was shot in Brighton, England.  I had noticed this old fishing boat on the beach and thought it made a really interesting shot.  I love the shape it makes and the contrast of textures between the distressed paintwork, the metal chains and the smooth pebbles.  I was with a group of friends, and as there was a stormy sky, got one of them to run around with the umbrella.  I enjoy creating cinematic, atmospheric images and this is one of my favorites.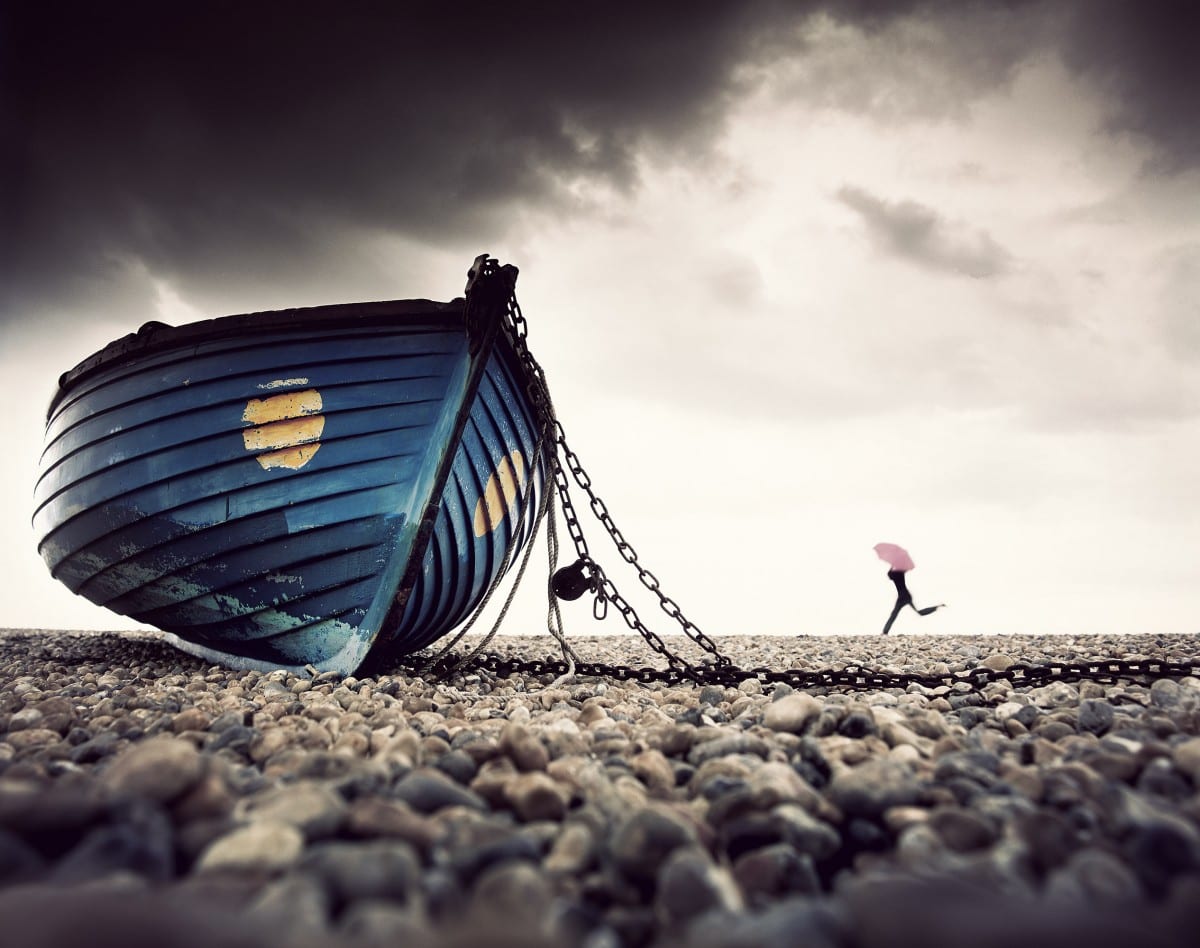 I love to photograph moody and derelict locations, one reason being that they won't be around forever and will be one day be lost.  I had heard about this huge shed which contained the last trams to run in Sydney and how they had become covered in graffiti.  The shed was locked with huge padlocks but I could see the trams through the keyhole, it was like a movie set.  There had to be a way in as all the graffiti artists had proved.  I walked around the back and there was a small, high window and a bottle crate on the ground for a step.  I climbed through with my camera and tripod, dropped down inside and was able to wander around and take as many shots as I wanted.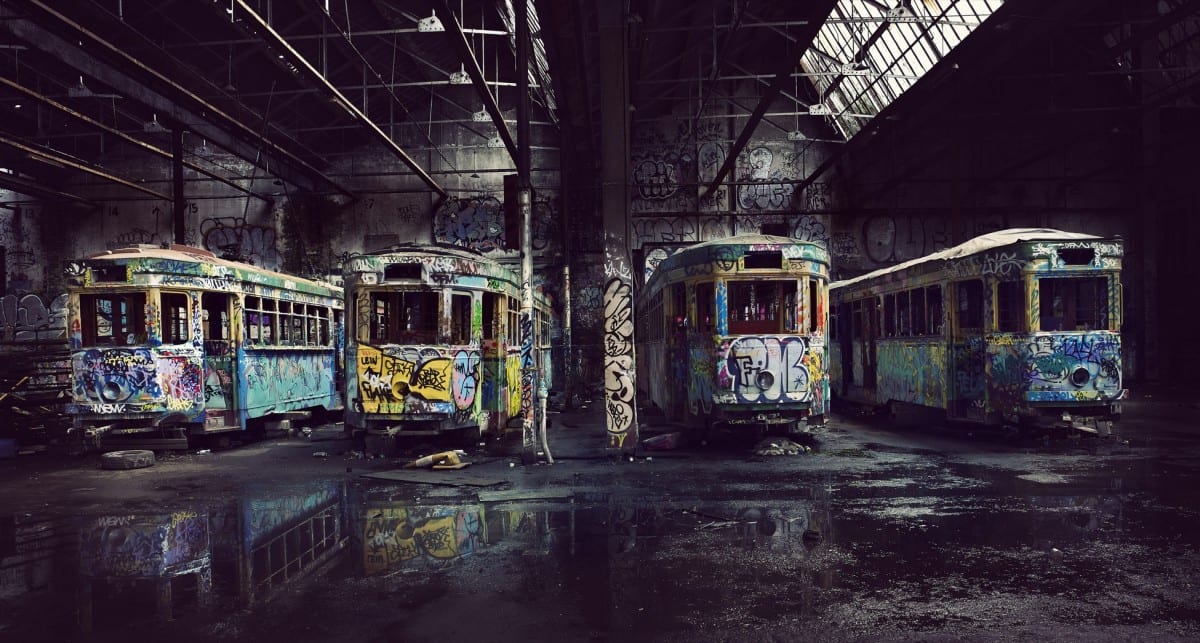 I am a big fan of the American artist, Edward Hopper.  I can stare at his work for hours and this image was influenced by him.  I can't say much about the image except that I like all the lines that take your eye into the image and up the mysterious stairs.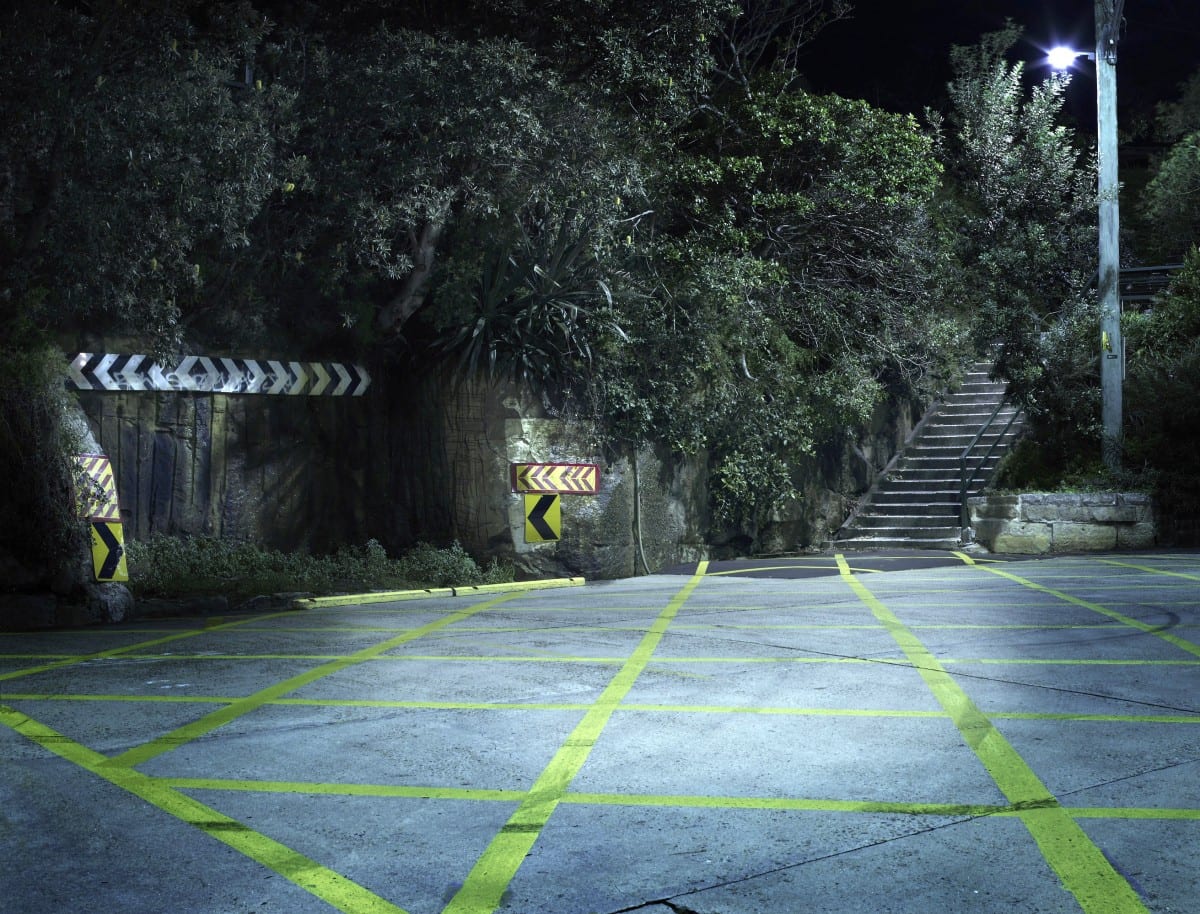 I enjoy telling stories in my work and I discovered this old boxing gym whilst on assignment for a magazine.  I knew I wanted to come back and set up a shoot of my own.  I cast Ted as the boxer from a model agency and got the clothes and props together.  I rented out the gym for a few hours and filled it with smoke from a smoke machine to give it some atmosphere.  I asked Ted to stand in the middle of the ring and appear melancholic.  Why is he just standing there? Why is he looking sad?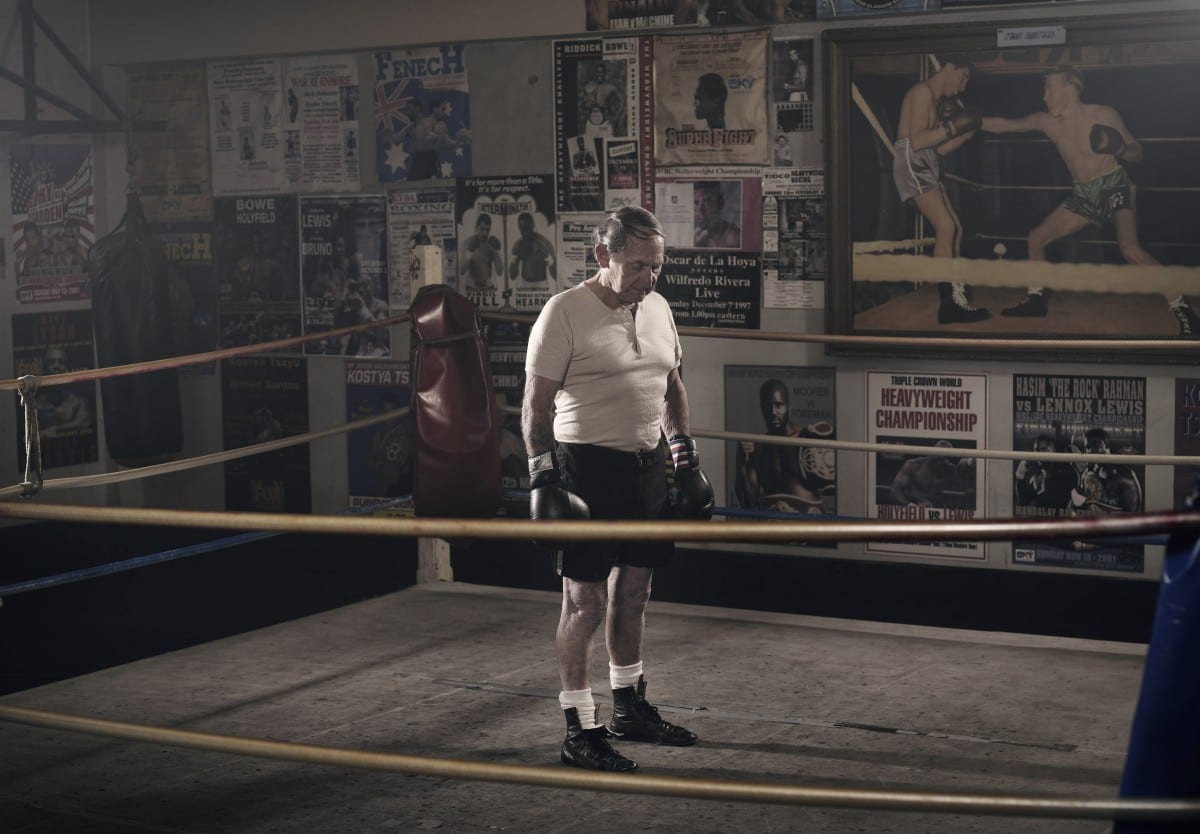 Featured Image: Mark Mawson, The Tram Shed, C Type print, 2009