An artist's eye is always open.  Los Angeles artist Chris Otcasek  soaks in the visual vernacular of his urban environment by documenting the subtle patterns and symmetry that often go unnoticed.  Using an iPhone as a photo journal to capture his discoveries, scenes are cropped within the frame without the use of filters and then printed on large pieces of paper.  Otcasek identifies with his series LowRes as imagery that celebrates the element of chance in his city rather than a formal exploration of photography.  The images appear framed within a border, isolated and intentionally ambiguous, drenched in a vibrant color palette and bathed in sunshine indicative of the West Coast.  The borders of each piece accentuate the parallax view of everyday objects as seen through Otcasek's artistic interpretation of the world around him.
These images are part of a series titled LowRes. Each was captured using a very common "cell" camera—the early model iPhones in particular.  I'll admit, I'm a little wary of the trend towards "higher resolution" and the quest for "pixel level detail," as I'm still not sure how these contribute to the importance of subject or composition. This series represents an internal dialogue and relationship that I have with my phone.
For somebody who lives in Los Angeles, I do a lot of walking and wandering around the city. The accessibility of the phone allows me to capture any moment, and I appreciate not having to carry a larger camera or extra gear. When I see an opportunity, I prefer something very direct and simple to use—putting very little between me and the thing I'm interested in.
As an artist, I am informed by my traditional art background—which includes painting and illustration—but also by my experience as an Art Director and Lead Artist in the video game industry. Ultimately, I'm motivated by my profound respect for design and absolute reverence for color, scale, symmetry and proportion.
I'm often asked if I use filters or photo Apps to take my pictures. The simple answer is "no." I have nothing against such Apps—it's just not the look I'm after. I do use external software for cropping, white balance, and some color correction. However, it's also important for me to keep the images as true as I can. If I had a mantra it might be, "As little as possible, but as much as necessary."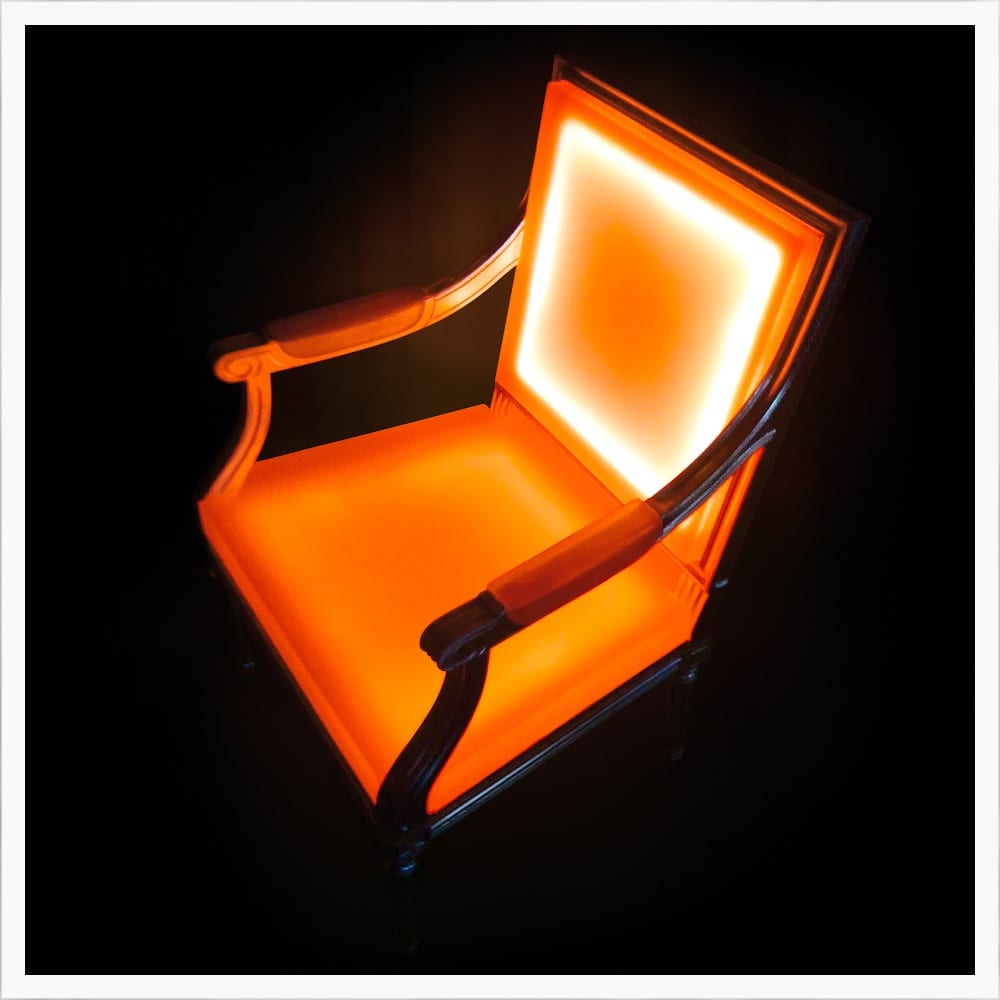 If you see a glow-in-the dark chair, take a picture of it! (hat tip Philippe Starck) I like how this early model iPhone camera had trouble negotiating the intense glow and appears to compensate by providing only essential details. In fact, capturing the 'essentials' is an important aspect of what the LowRes series is about.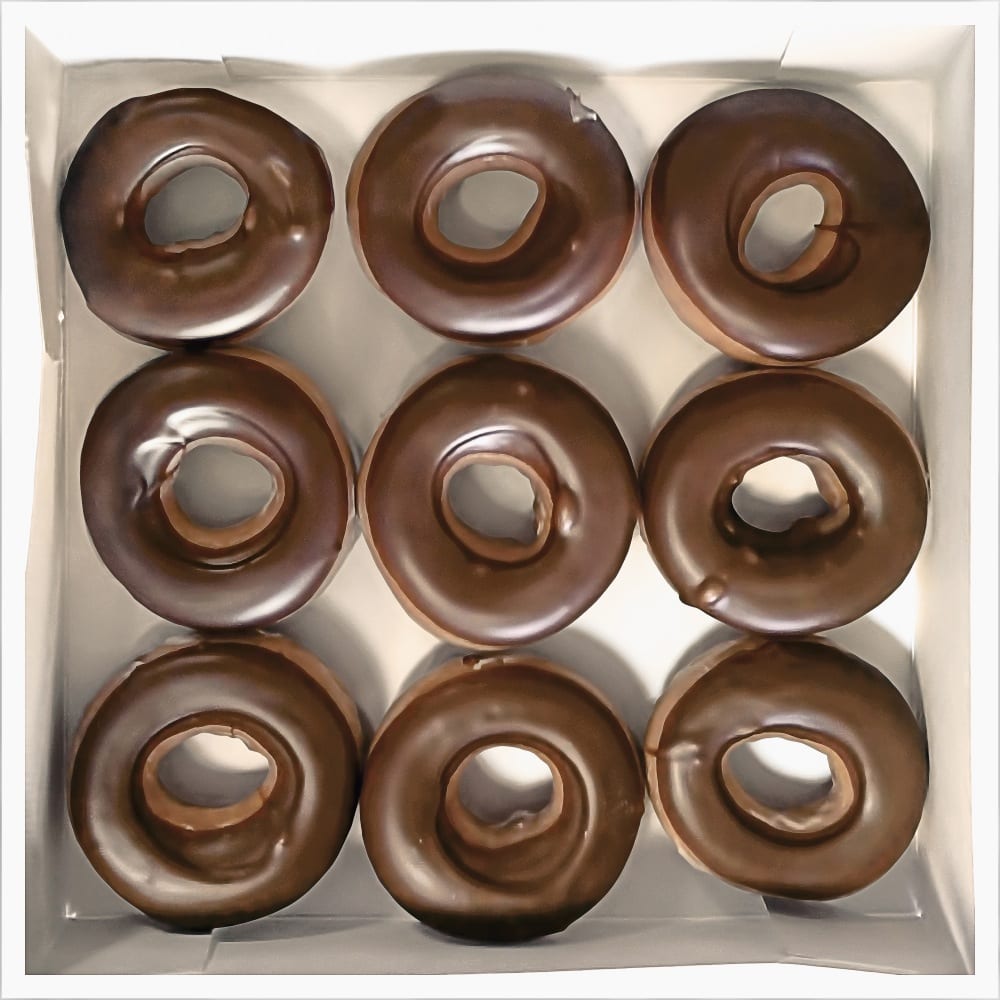 Honestly, this had very little to do with donuts and nearly everything to do with finding nine well placed circles in a box. I'm attracted to this simple equation as it satisfies my desire for symmetry and order. That said, they tasted the way they look.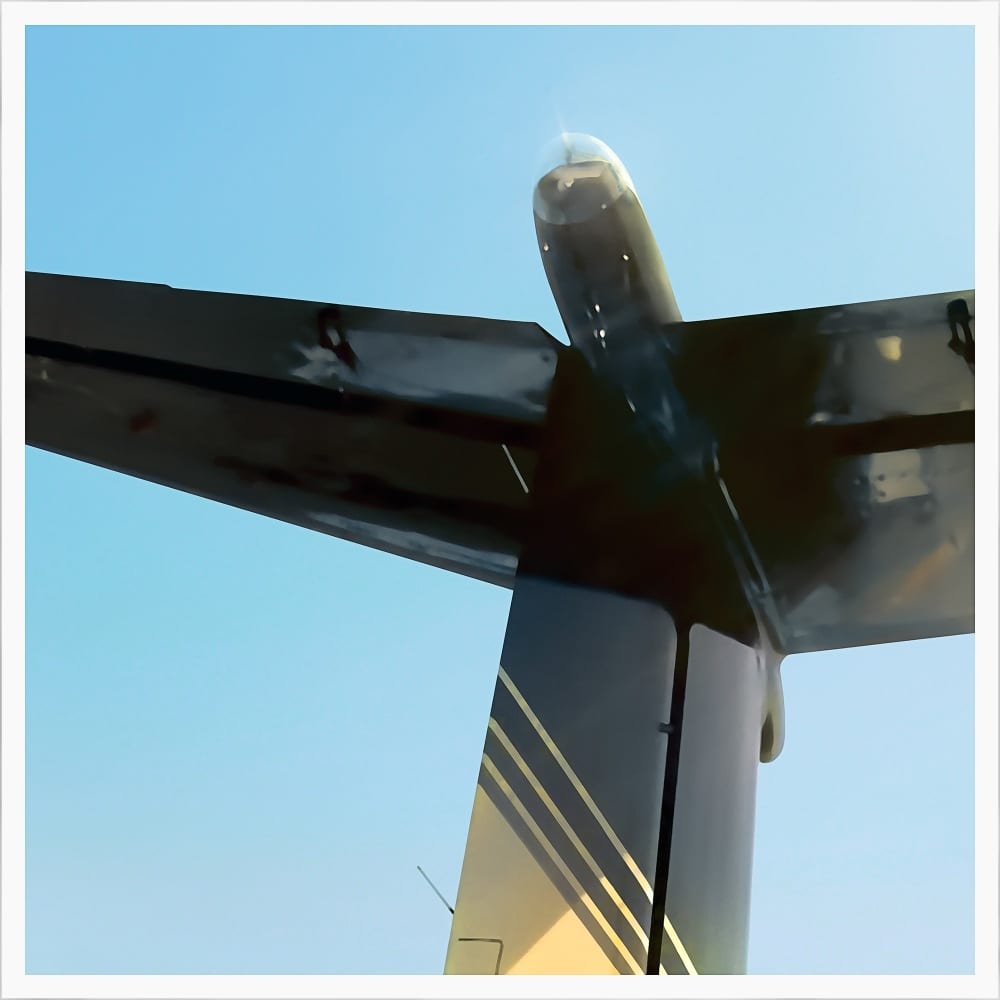 A simple contrasting shape against a California sky.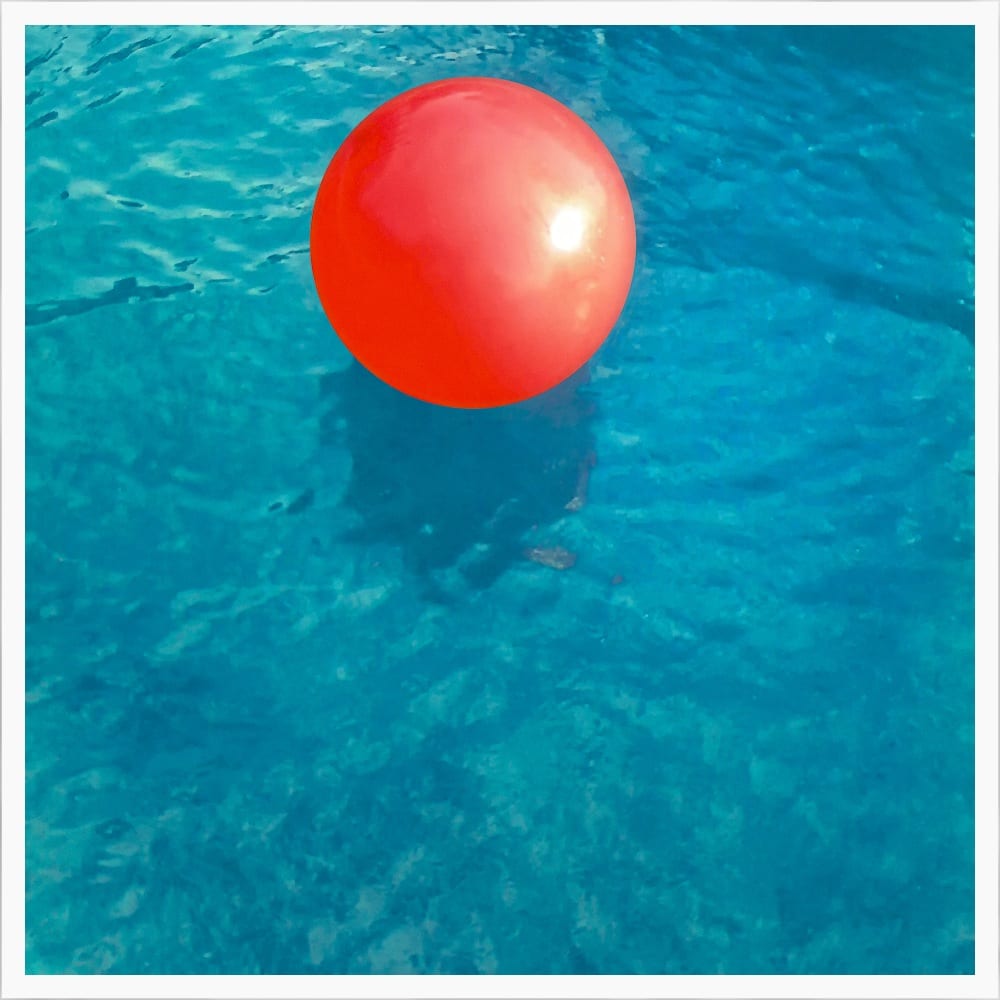 I didn't have to place a beautifully red and round ball in a pool that sat reflecting the sky because… it was already there! Again, it makes me appreciate having a camera phone so readily available.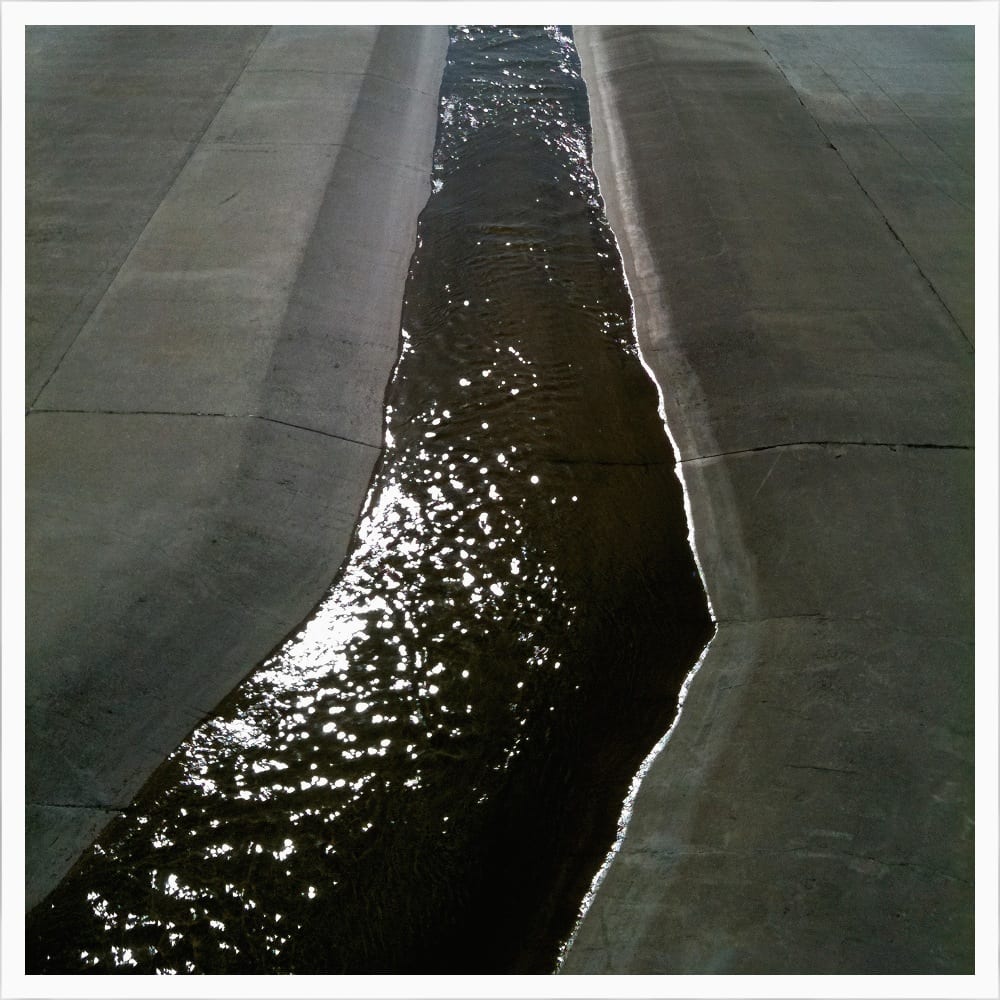 I'm often struck by the simplicity of things. Believe it or not, the city is full of moments like this.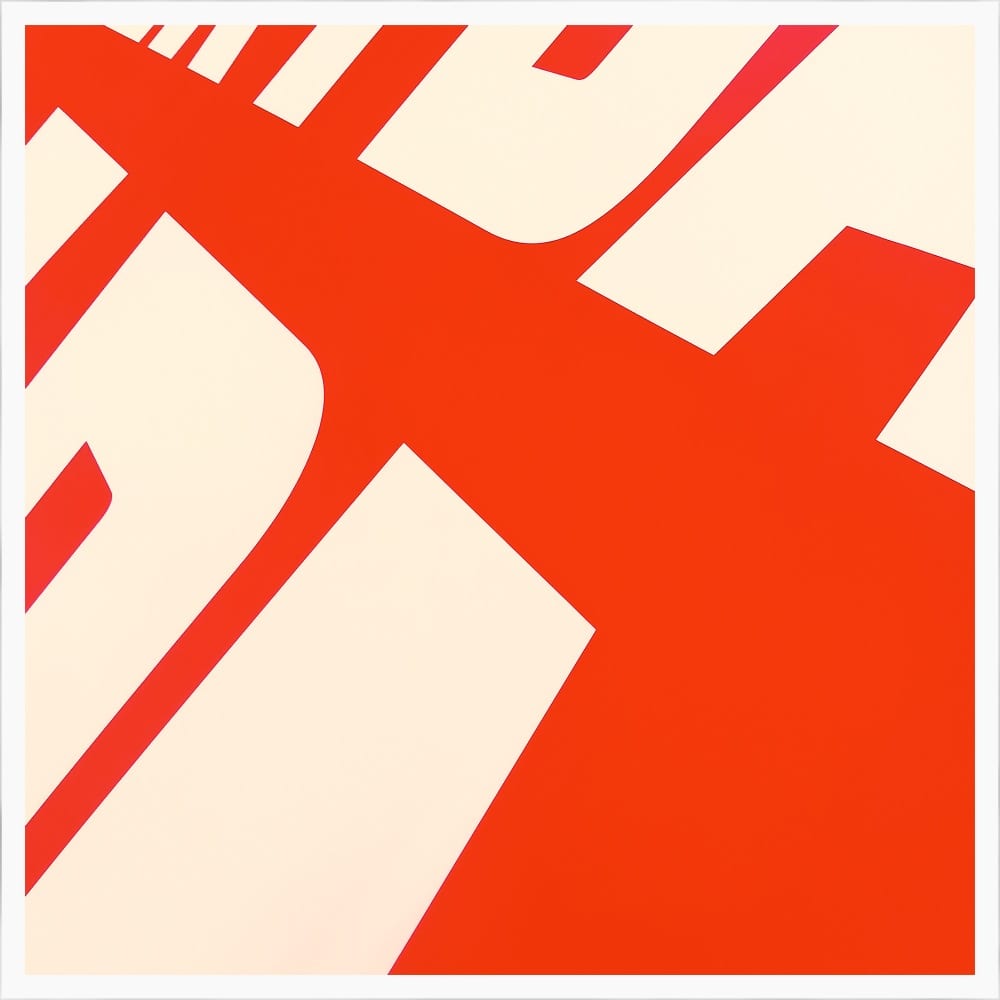 I'll spend as much time considering 'negative' as I do 'positive' space; how one side of something relates to the other. I'm also attracted to the momentum in this piece.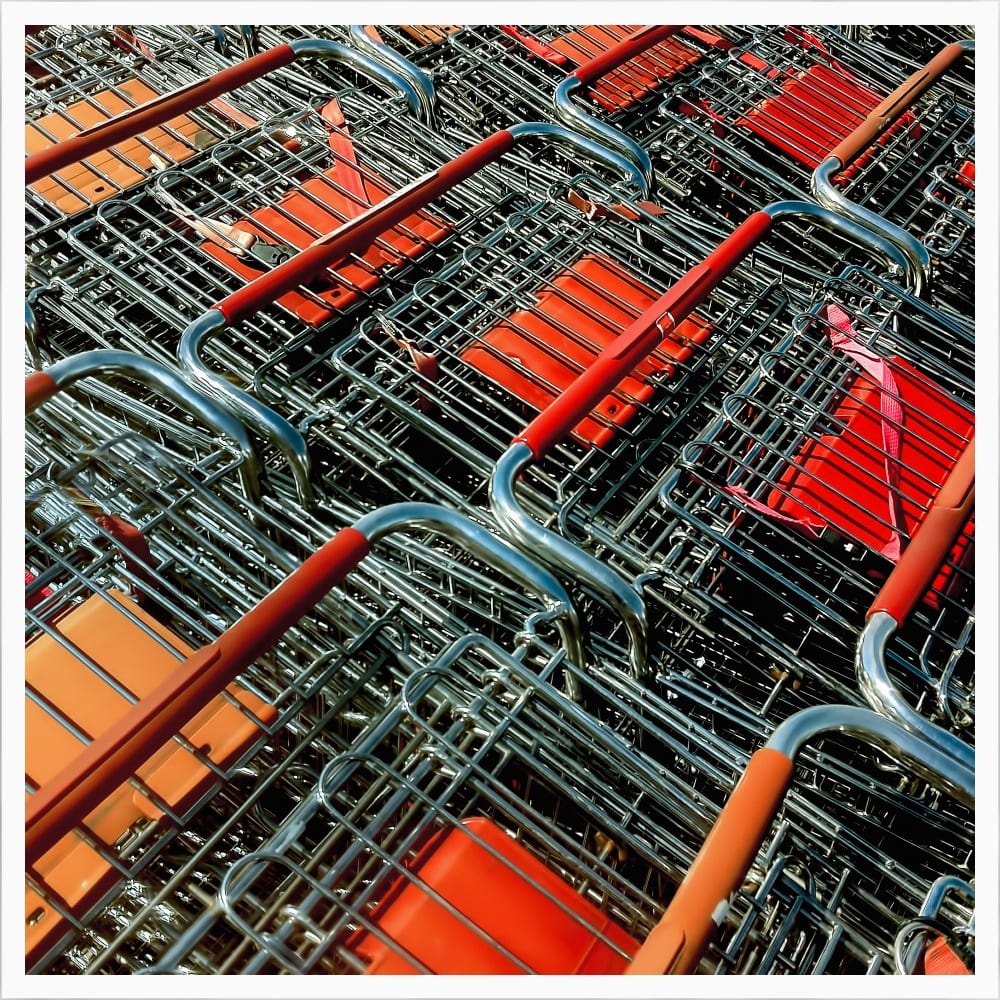 Another look at something so familiar and seemingly mundane. This one seems both simple and complex at the same time.
If I recall, this one had something to do with garbage? Sometimes I'll take a shot and not 'discover' it until I get home.
Featured image:  Chris Otcasek, 003 from the series LowRes, Archival ink on Exhibition Fiber paper, 36" x 36" paper, 28" x 28" image, Edition of 5 + 2AP, 2011-2013