Fuller made his first appearance in Installation Magazine in our debut issue California, appearing in Keegan Gibbs' Free Flow strand of candid photos.  We are pleased to welcome Fuller back to our digital pages in 20+20 to celebrate his photography inspired by the landscape that inspired his career.  Preferring to use his full name "Daniel" to guide his artistic practice, Fuller takes inspiration from landscape master Ansel Adams but infuses his images with gorgeous color to capture nature in all her raw beauty as the early sea is rising with the sun off the Hawaiian coast.  A native to the majestic islands, Fuller achieves a surreal effect in his photographs by leaving the shutter opened for extended periods of time, allowing the morning light to soak up the lens.  If you note the titles of the photographs, you'll realize that they were taken around 1 am and well into the early morning when the distinction between night and day is just beginning to gain definition.  Achieving a cinematic technique of "night for day," Daniel Fuller embraces the ambiguity of time to transport his viewers to a moment many of us, or at least those of us who are not surfers, to embrace the raw state of mother Earth.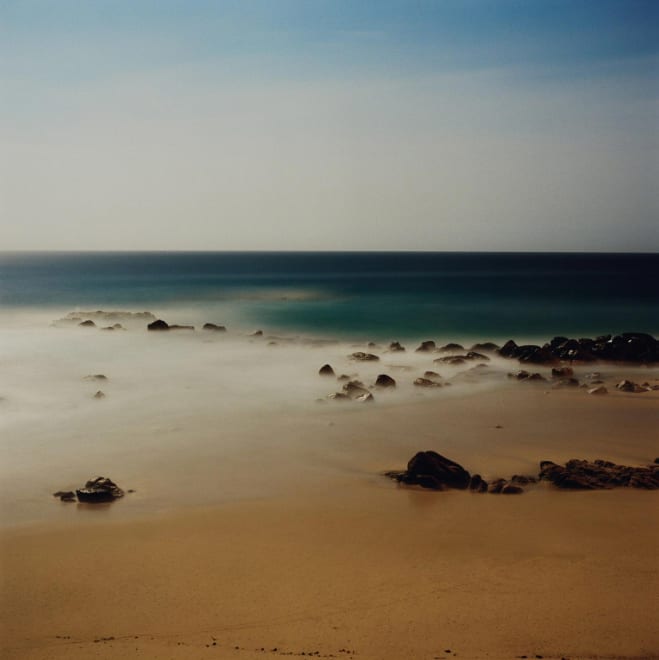 Why did you decide to pursue your artistic practice on the West Coast?
I'm born and raised in Hawaii and I've been going to California since I was 10 years old.  I have been living in LA for about 10 years now and for about 8 of those years I've been bicoastal living between New York and LA.  I've had pretty decent exposure to both coasts and practice and artists from the East and West Coasts.  If you look at the history of what's happened with artists in the West Coast, I think there's so many talented artists that never really got the credit that they deserved and it seemed like it was much more challenging for them to get to the level of where they wanted to be as opposed to an artist in New York and in the scene.
Why not New York?
There was a time about a year and a half ago where at that time we had a place in New York and a place in LA and a really good balance.  Being a professional surfer as well I need to be in Hawaii as well and travel quite frequently and being a professional surfer living in New York sounds like it would be virtually impossible.  We ended up living in New York for two years straight and I was doing all of my travels out of New York and it was something that was very challenging, but it was probably the best thing I had ever done in terms of furthering my practice as an artist and exposure to different bodies of work and getting an understanding of how everything works.  I don't think I could actually handle living there full time, but thank god we moved back to the West Coast and we still have a place in New York and go back and forth.  I think for me personally the environment is very crucial to the work.  If you're in a very negative, kind of dark environment your work is probably going to be dark, but if you're in a very uplifting and beautiful surrounding, it's going to be in that work depending on where you at that current time with yourself personally, but definitely your environment has a major effect on your work.  We actually live in Venice and we absolutely love it.  Having that beach environment and being centrally located and having such a diverse group of people there.  Seeing some of the street art down there and being a part of the circus is actually pretty stimulating at times.  There's never a dull moment down there.  Just expect the unexpected.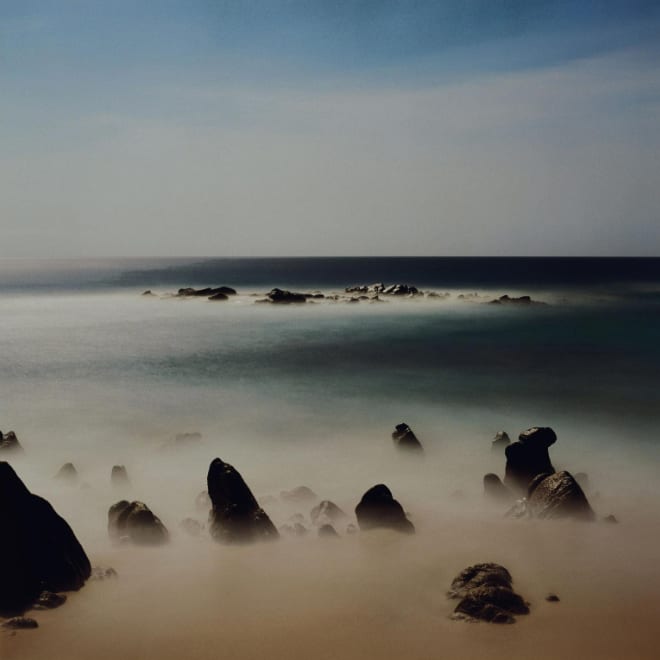 What do you find most distracting about your urban environment? 
The most distracting in the sense of proceeding with just about anything? I would have to say the lack of mother nature.  It's become sort of a concrete jungle almost in a sense and Los Angeles gridlock is pretty intense and intimidating.  I don't know for me being born and raised in Hawaii and having that exposure to Los Angeles there's all kind of distractions around there, but I'm very fortunate to have the partner I have.  It's more of coming back from travels and proceeding from my travels and not getting caught up …
What do you feel is unique to your city?
In Los Angeles there are so many different districts to it.  I love it and if I wasn't inspired I wouldn't chose to live there.  For me it's very stimulating being there and I definitely see myself being on the West Coast for the next few years and maybe sometime down the road we would move back to New York.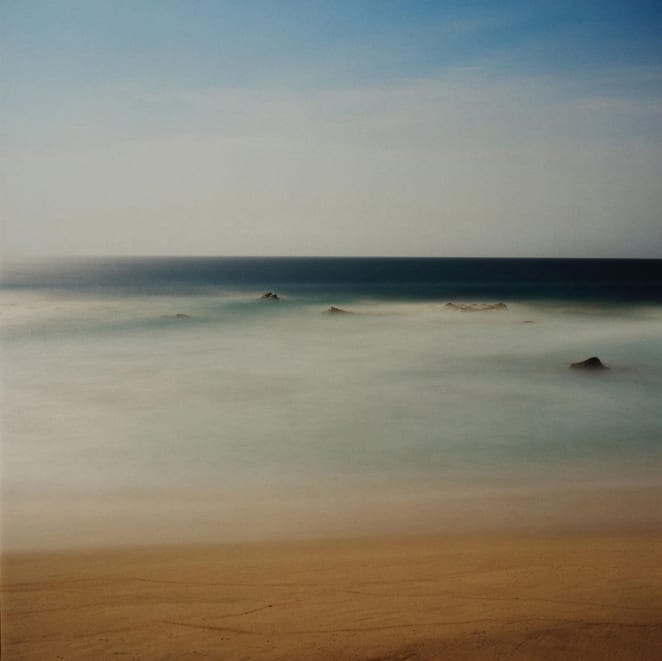 What do you find most appealing about New York?
What I find so intriguing about New York is it's so condensed and everything is right there and it's the polar opposite of where I was raised in Hawaii.  I went to New York for the first time when I was 20 and I got into art practice probably around 24, 25 and the exposure I had to New York, I wasn't able to go to any kind of school to further my practice so it's kind of been a personal experience.  It's challenging to be an artist and live in Hawaii because it's hard to be current and to know where things are going.  Another thing about New York is there's not another place in the world that has that kind of energy.
What artists have influenced your practice the most? 
I would say Ansel Adams.  I actually wish I could have met him.  Seeing how dedicated and devoted he is to creating these masterpieces, it's had a major influence on myself and actually the particular kind of work that I do was directly inspired by him.  Seeing that made me think what would it be like if I did this in color and the beginning of where it's at it today.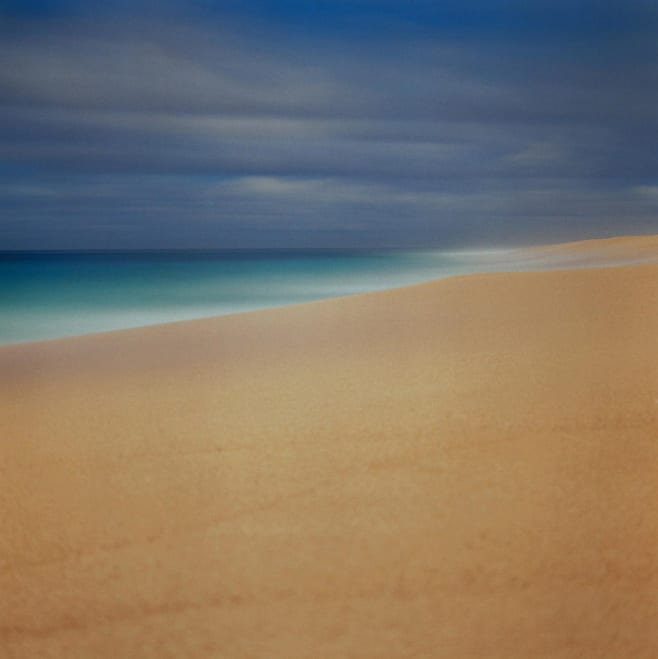 Images courtesy of the artist
THE 20+20 PHOTOGRAPHY ISSUE
Daniel Fuller is featured within Installation Magazine's special 20+20 Photography Issue, which highlighted 20 Los Angeles and 20 New York City photographers. Download the full issue on your iPad and iPhone.