Artworks are inevitably subject to an invisible yet powerful element known as duration.  The works of eco-sculptor Jason deCaires Taylor endure the passage of time in a manner quite different from art housed in traditional institutions.  Creating sculptures from inert pH, a neutral environmentally friendly marine cement, to rest on the ocean floor across Mexico, Taylor has created a new space to exhibit art while protecting and revitalizing  the environment.  Commissioned by the Museo Subaquático de Arte (MUSA), Taylor has created over 400 sculptures throughout Mexico to divert tourists from fragile reefs and saving areas that are overfished and over populated.  The artist invites tourists and art lovers alike to explore the wonder of the sea and catch a glimpse of a unique site- specific installation that unifies the natural and material worlds.  Taylor has created a new tourist destination while producing artificial reefs that attract corrals, increase marine biomass and aggregate fish species.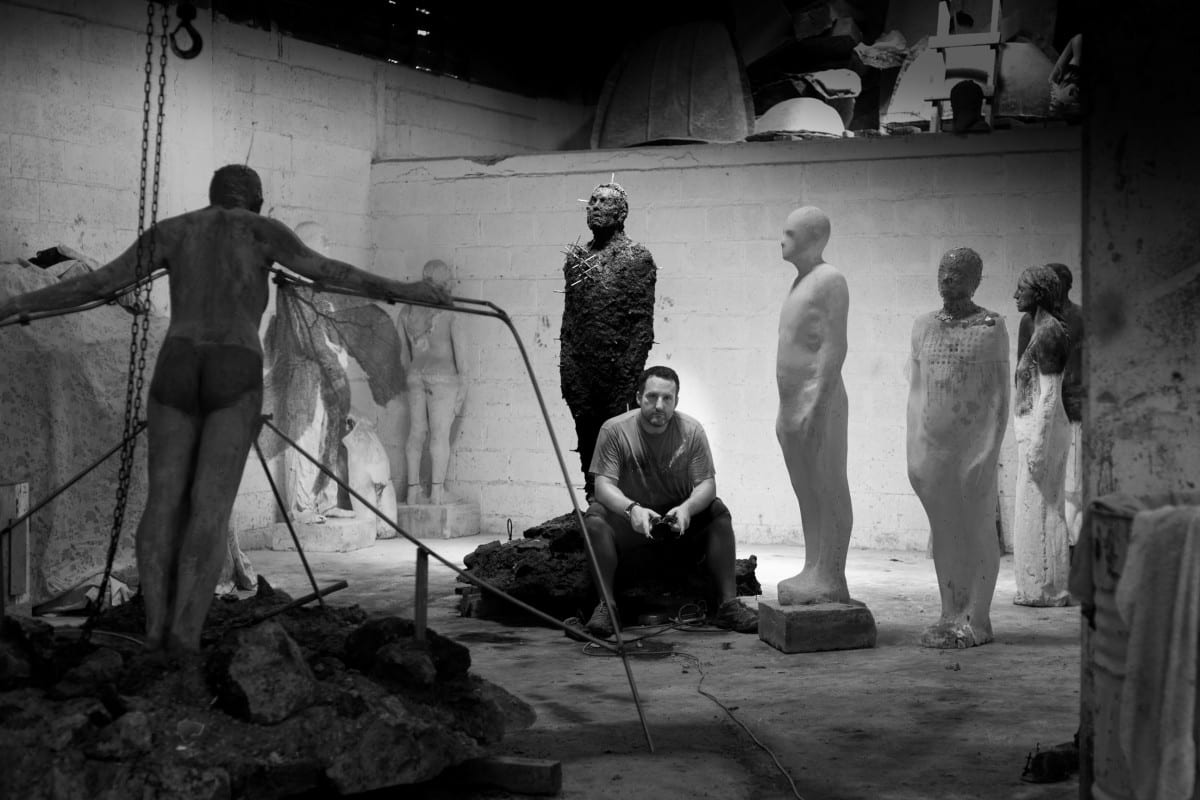 Installation Magazine:  How did your artistic background inform the founding and creation of MUSA?
Jason deCaires Taylor: I was a graffiti artist in the 90's which then lead me to study public sculpture in art school.   My degree focused on sculpture and the environment. Subsequent work after graduating included an eclectic mix of teaching scuba diving, paparazzi photography and large scale set design. Unconsciously I was arming myself with exactly the right skills to realize the MUSA project.
Has MUSA been successful in revitalising the ecosystem? If so, in what ways has it changed the ecological landscape?
Certainly, four years ago the area where it is located was a flat barren stretch of sand.  Now it has thousands of fish species, crustaceans, invertebrates and corals (all the components of a healthy reef system), it has also more importantly aggregated the most harmful of all species away from natural reef formations, over 100,000 tourists annually.
Describe the new work that will be included your upcoming exhibition.  When and where is it opening and how will the public interact with it?
I have been concentrating on works for a new underwater "Gallery space" in the Southern peninsula of Cancun.  It is designed primarily for snorkelers at ten feet deep.  The new pieces are all created to have coral fragments imbedded into the surfaces.  The idea is that the coral starts to dictate the form and patina of the work and with time more emphasis is placed on the inherent beauty of nature rather than the human form.  A new series Man on Fire will include fire corals and black cement, the project will open on the 17th of September.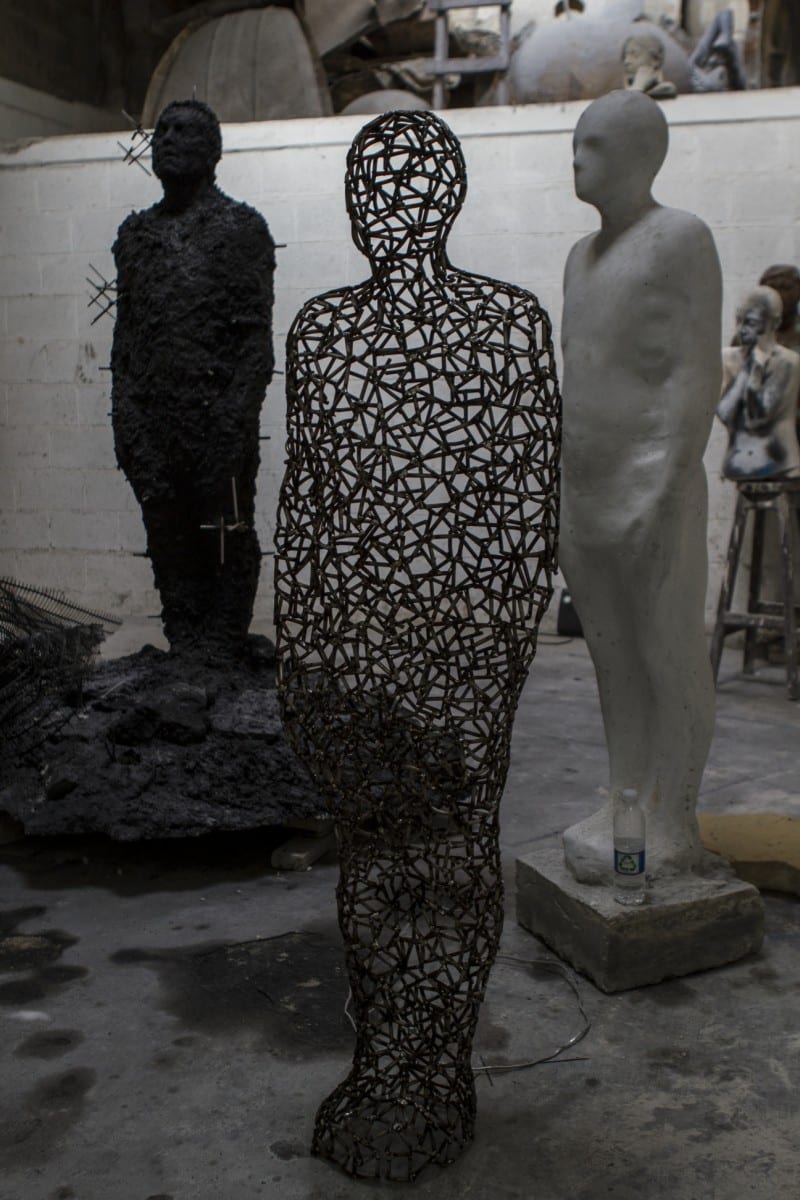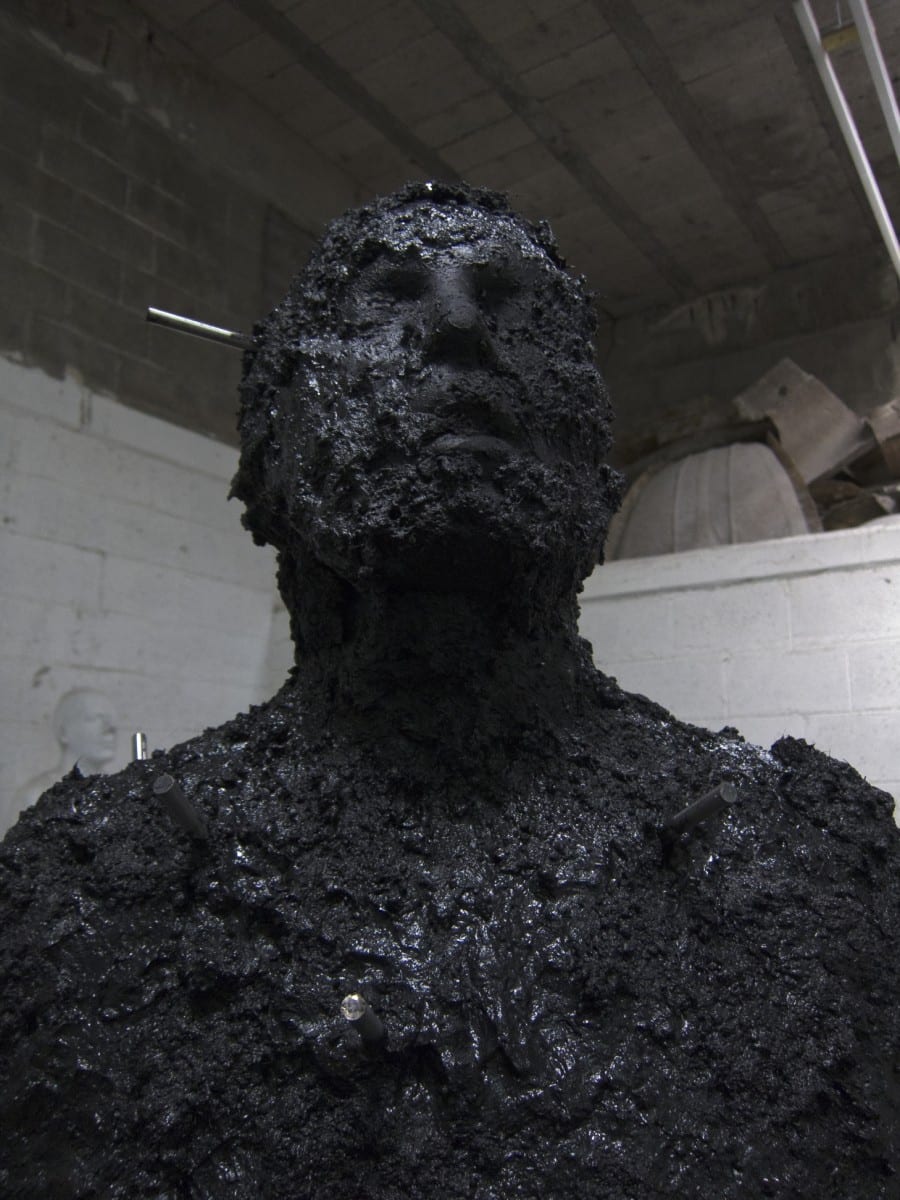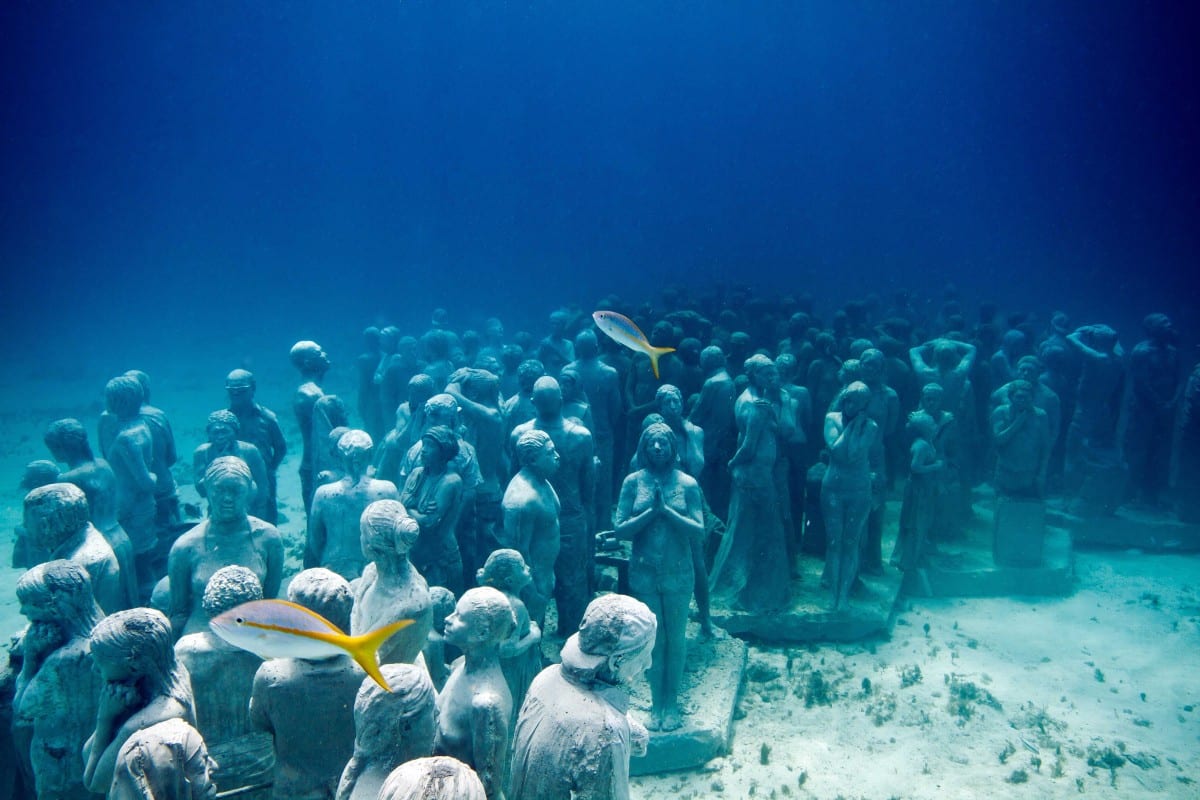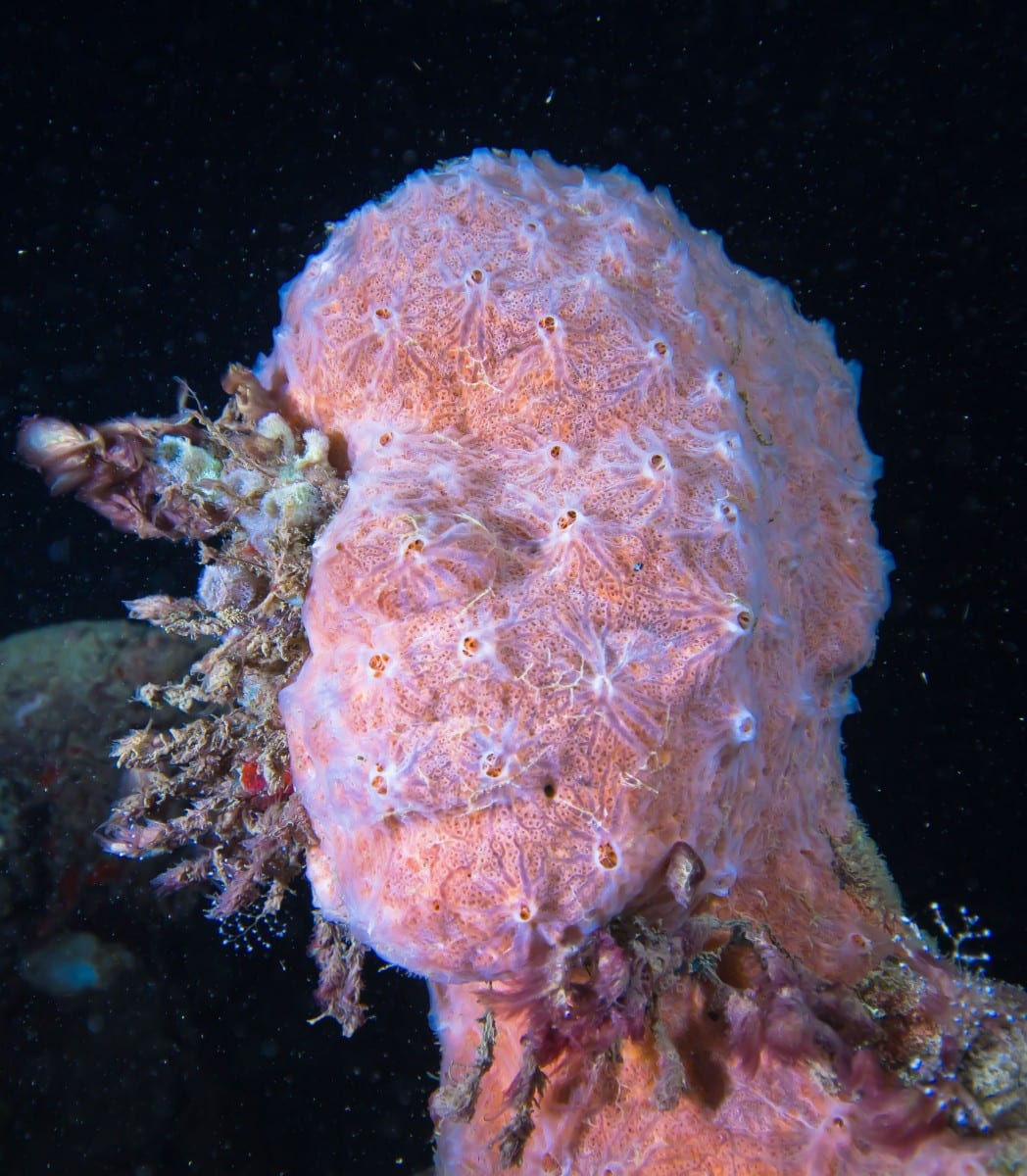 Featured Image:  Man on Fire, Depth 8, MUSA Collection, Cancun/ Isla Mujeres, Mexico, 2009 © Jason deCaires Taylor