Maiko Gubler is an artisan of digital fabrication, transforming 3D renderings into wearable works of art.  A visual artist based in Berlin, Gubler worked with digital modeling tools and colored gypsum to create her recent project of Gradient Bangles, which transforms virtual models into physical objects.
I'm amazed that there is still an impression of absolute dualism of the digital versus the "real."  I'm interested in the intersection of the two, where things are lacking definition and have a sense of unease.  My work invites people to think about these distinctions differently and to expand their notion of "space" and "things."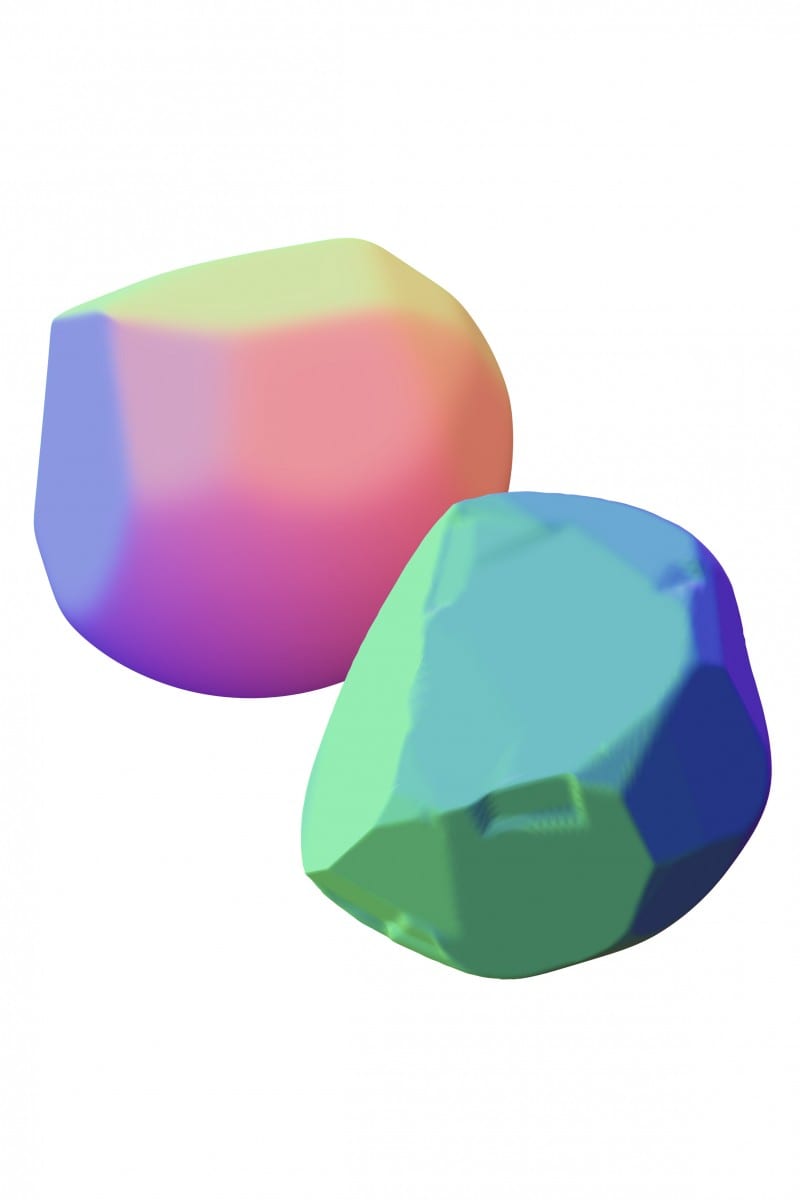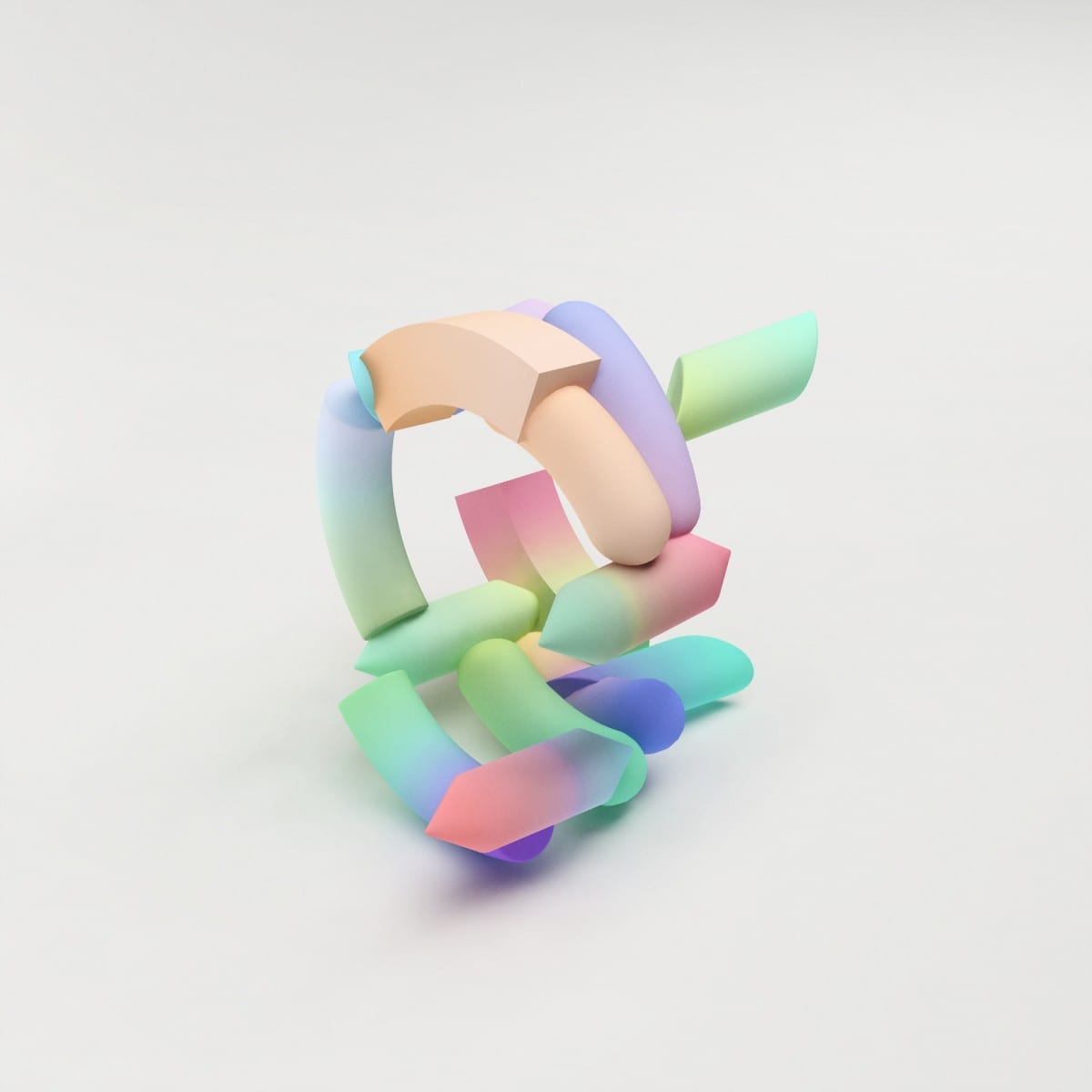 I also like to show that 3D modeling is a medium with much more inherent potential than just to simulate photo-realism.  I use various software and fabrication tools depending on the needs of medium I'm using.  The 3D models I use are always built from scratch, since I have this naïve urge to actually construct models.  In my mind, mere generative and digital art and design lack distinctive qualities.  That's why I apply some kind of "analogue craft" somewhere in the process, whether it's implementing computerized imperfection into a model, organic digital modeling by hand (or rather, Wacom pen) or casting from 3D prints with traditional media.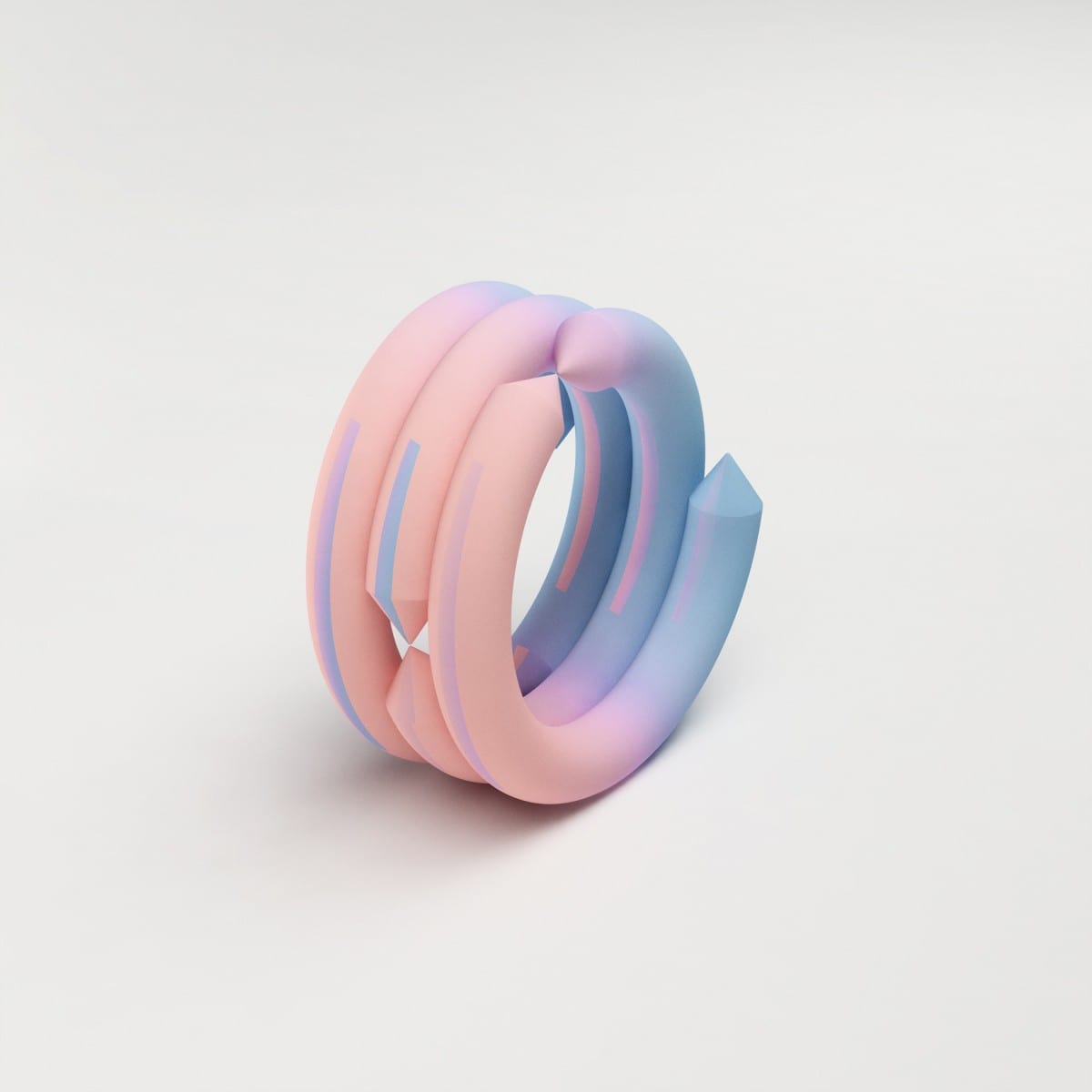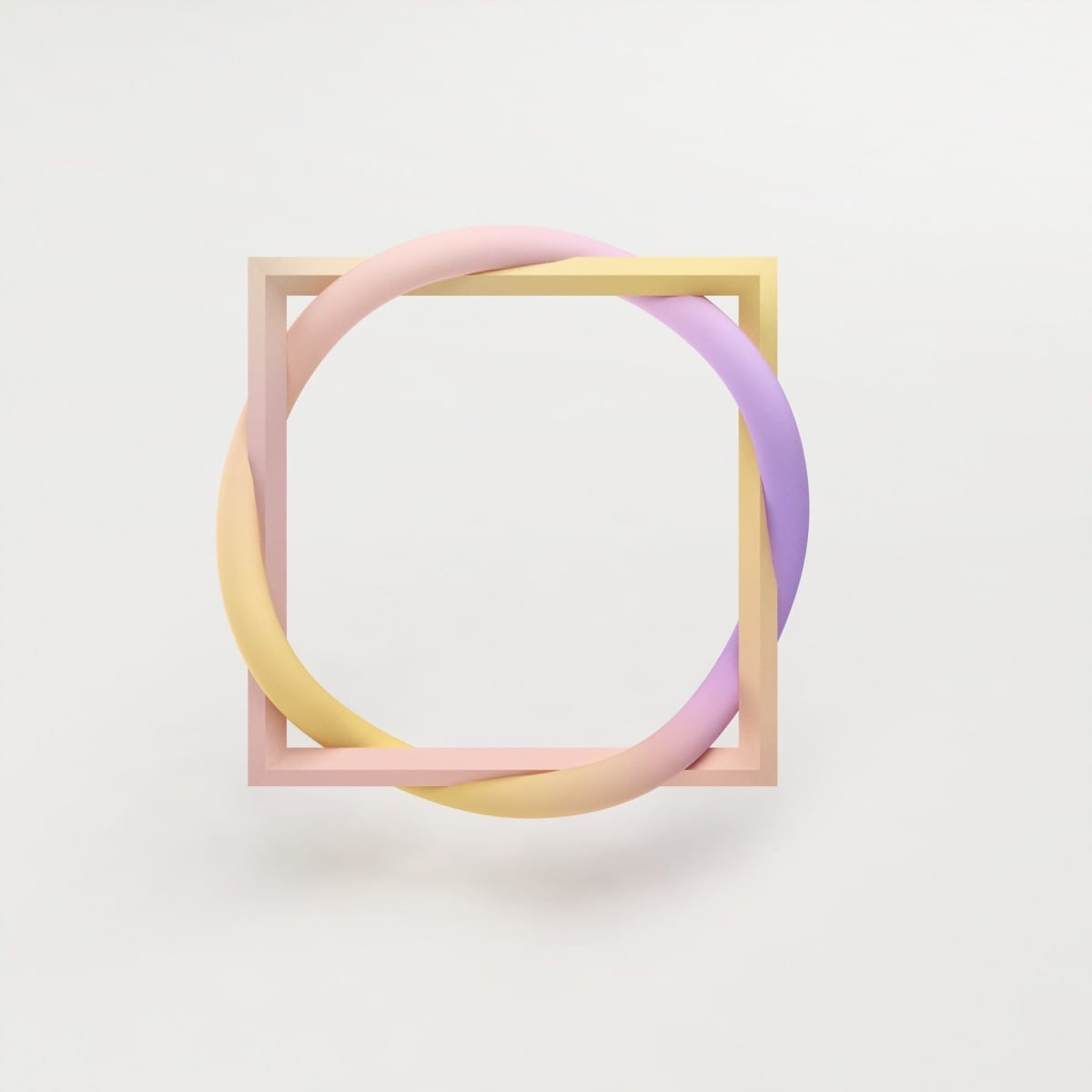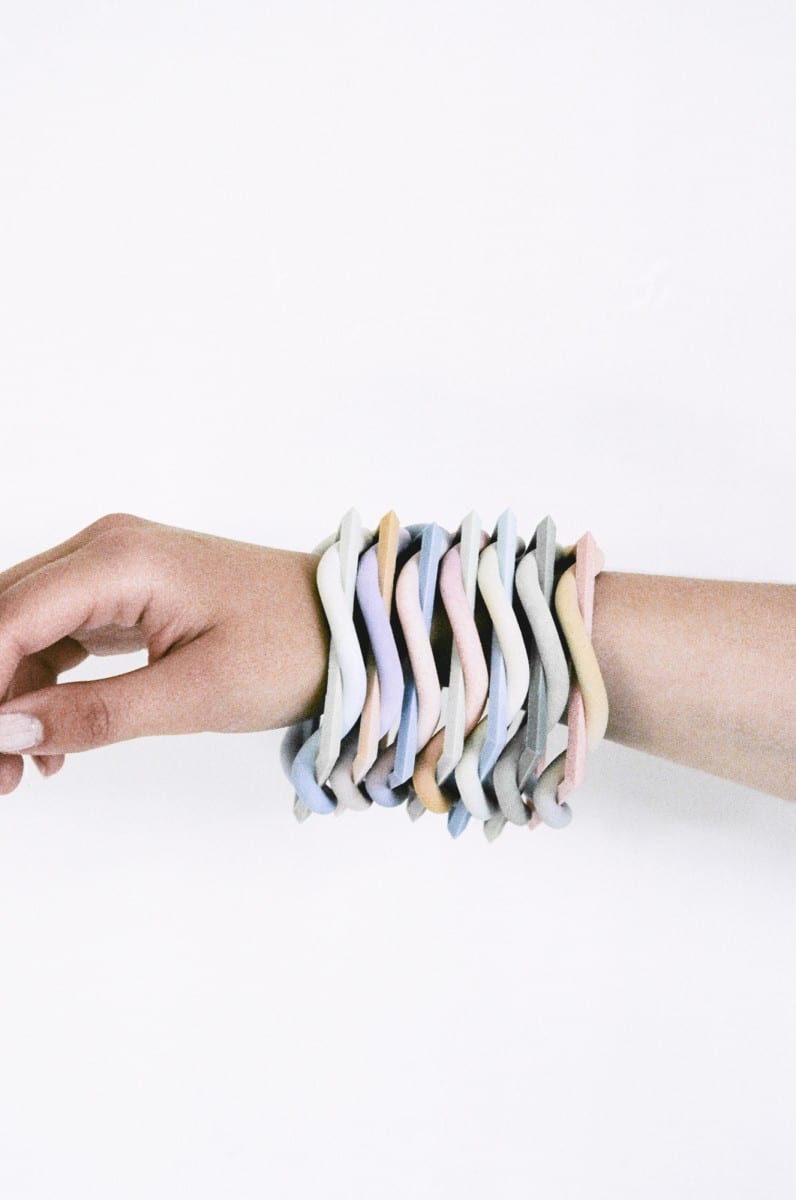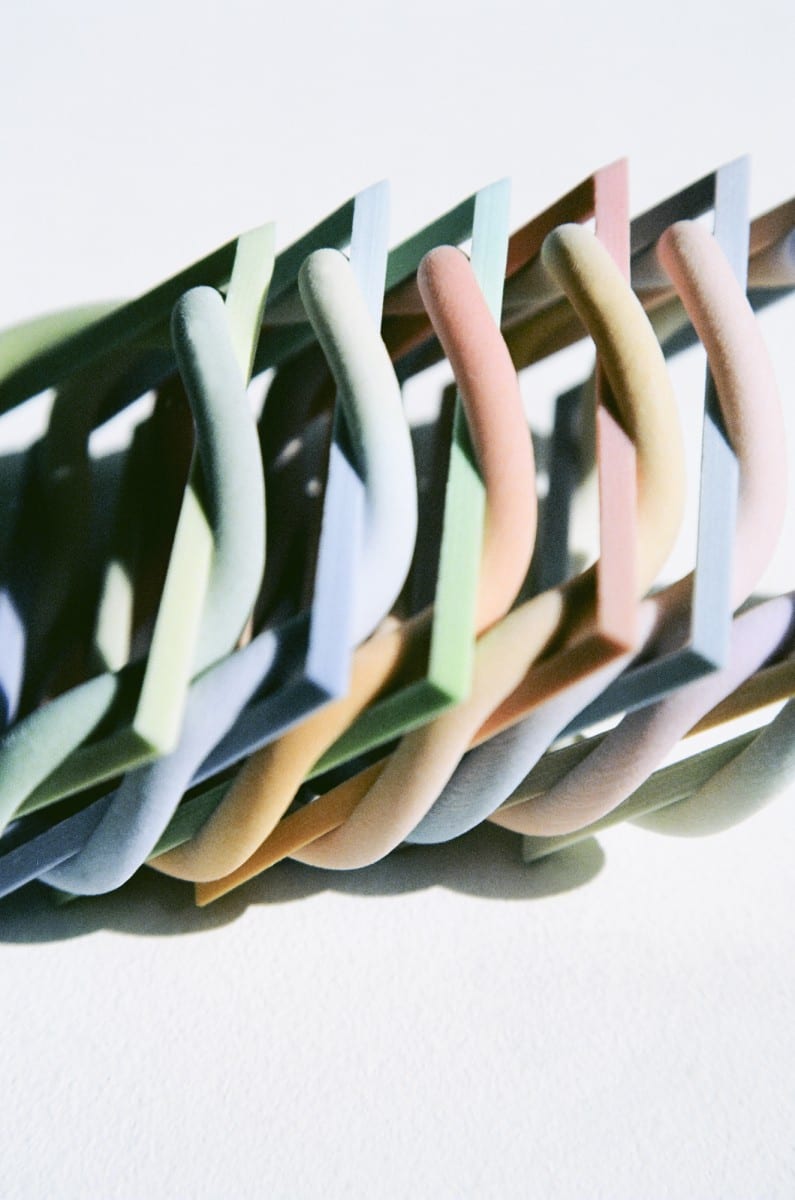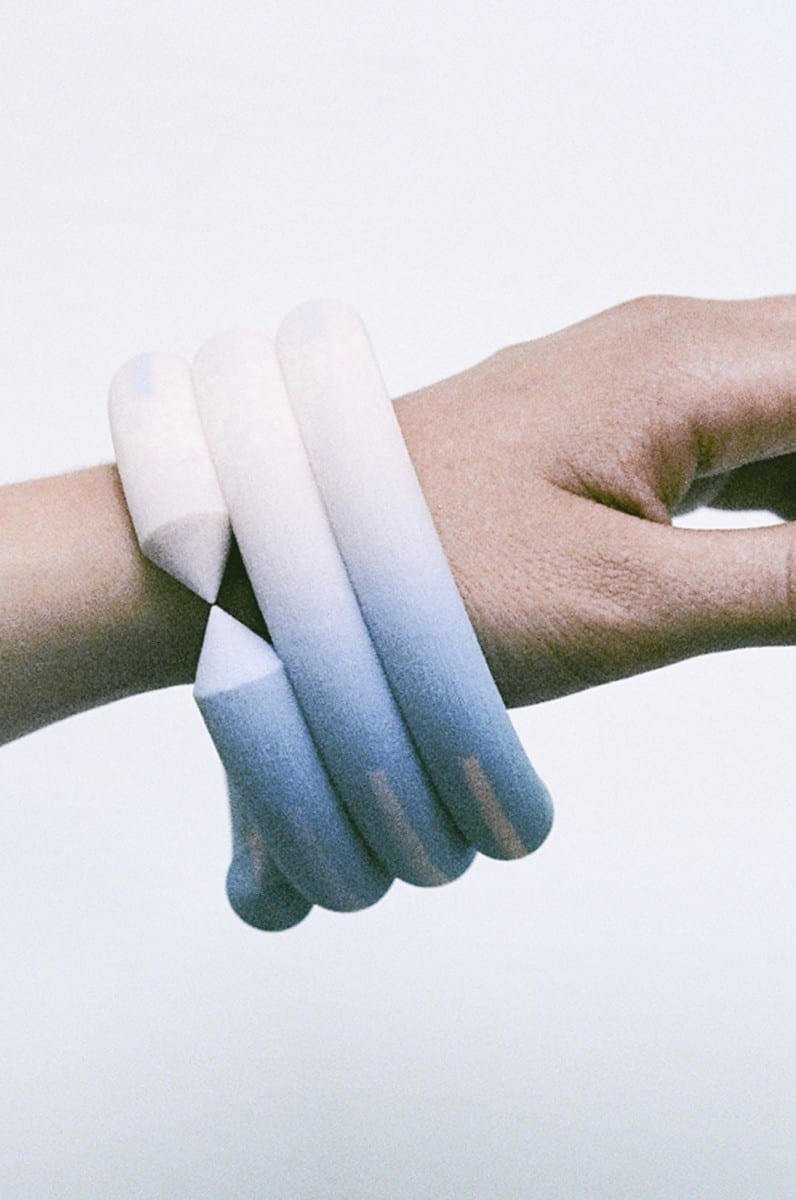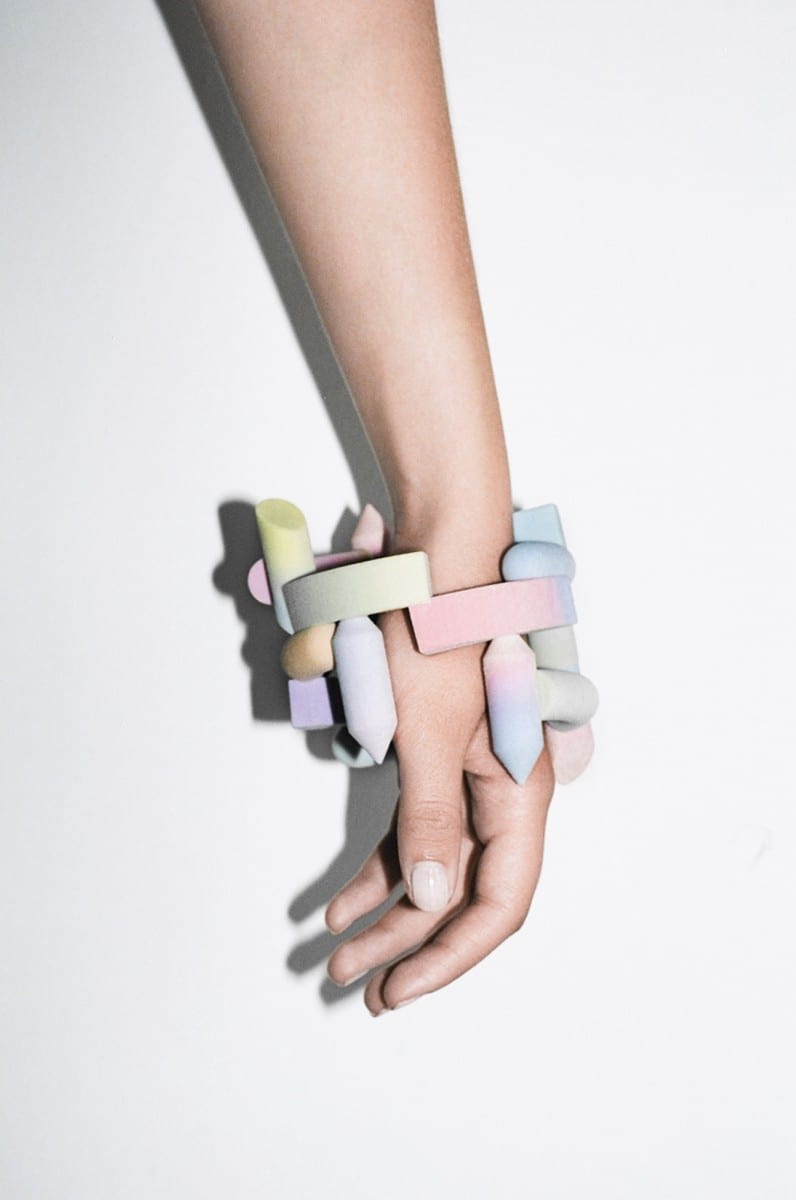 I'm currently working on some collaborative projects—a poster and a new still-life series, Way of Flowers, a digital take on the topic of Ikebana, the Japanese art of flower arrangement.  I'm planning to delve into some clay and food-based objects afterwards.
I've just recently started to fully dedicate myself to image-making and sculpting.  Hence, I'm always on the lookout for exhibition opportunities, as well as for new collaborative projects.  I hope to have an opportunity to do a solo show soon.  Until then I will be collaborating with graphic design studio 123buero curated by Mucho, on view in Barcelona on September 12, the Private Space Gallery in Berlin on October 10, and The Wrong – New Digital Art Biennale in São Paulo on November 1.
Featured image: Maiko Gubler, Gradient Bangles, Limited Endless Edition No. 01, digital model/ dimensions variable, 2013