MOO+SCOPE Limited Edition will be displayed in Miami Beach in a remarkable configuration (Booth H19) and also available in an exclusive numbered run of 500 featuring the work of  Aerosyn-Lex Mestrovic.  Installation Magazine offers an exclusive giveaway to five lucky readers.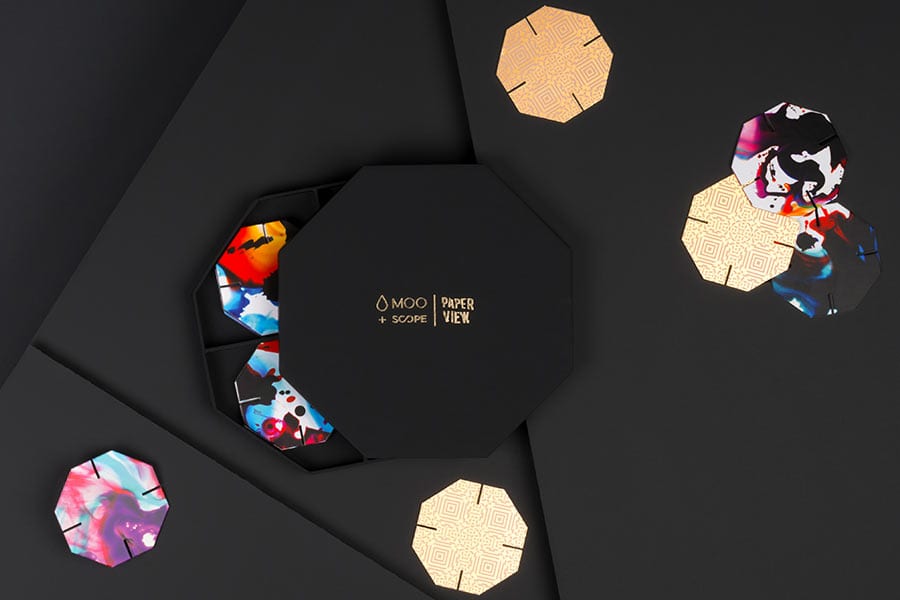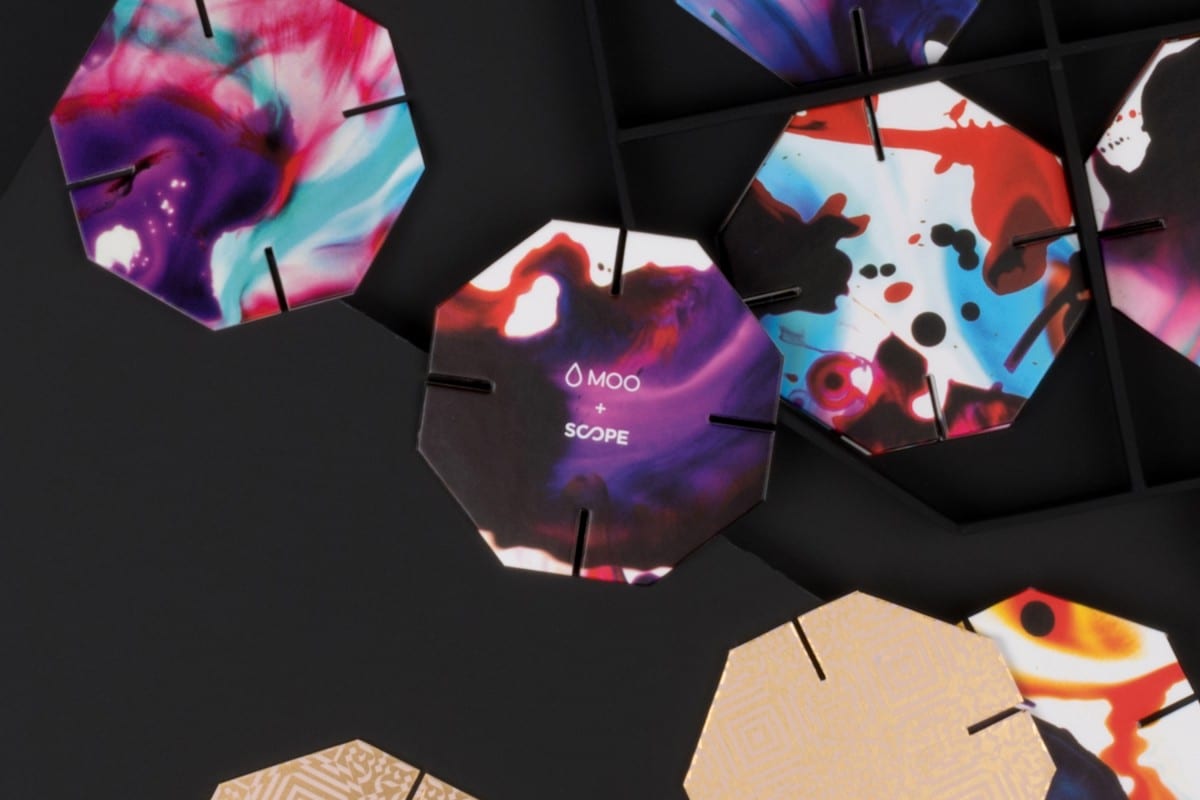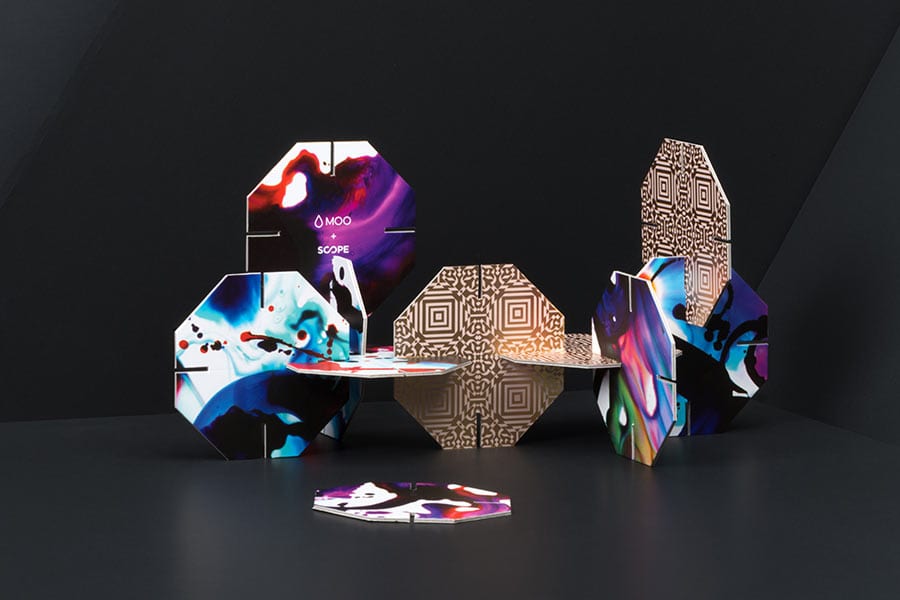 Inspired by the Eames House of Cards, the MOO+SCOPE Limited Edition offers endless design possibilities.  Head of Marketing-Creatives Lisa Gralnek explains that no two sets are alike.  Inside the sleek octagonal box "there are 30 total tiles in each set, none exactly the same, making the configuration possibilities infinite featuring artwork Lex produced exclusively for Paper View. One side of each card features foiling (either silver or gold), the other a beautiful part of Lex's more abstract calligraphy work. The base of the box — which was designed by MOO's amazing product design team — serves as a stand for the sculpture as well as a beautiful bespoke storage object."
To enter our giveaway send us an email (info@installationmedia.com) with the subject "Limited Edition" for a chance to have your very own piece of Art Basel Miami.
All images courtesy of MOO