While the human form is absent in Nandipha Mntambo's sculptures, the vestiges of its curves and lines remain in the fibrous memory of the cowhide. Using her own body as a mold, Mntambo creates sculptural forms that dramatically fuse the feminine body with a primal, animal skin. Mntambo's technique is the subject of her first European solo exhibition Kufa nekuvuka kwelutsandvo at Andréhn – Schiptjenko in Stockholm. The artist demonstrates a working understanding of how to treat hides so that they become malleable to give the illusion of motion while retaining a rigid, stoic structure.  The sculptures suggest a symbiosis with nature and negotiate the presence of skin and the absence of flesh.
Installation Magazine: How have your perceptions of women in contemporary and/or South African culture influenced your practice?
Nandipha Mntambo: I was intrigued with ideas of beauty and how that is closely linked with how body hair is perceived. I wondered how viewers would react to a completely hairy female form.
In juxtaposing the female form with animal hides, were you creating any commentary on femininity?
My interest is mainly around the animal/human divide and how we understand it as well as perceptions of attraction and repulsion. I use my own body as the moulds for the sculptures and. I am not in any way comparing women to cows or making an overt comment on femininity.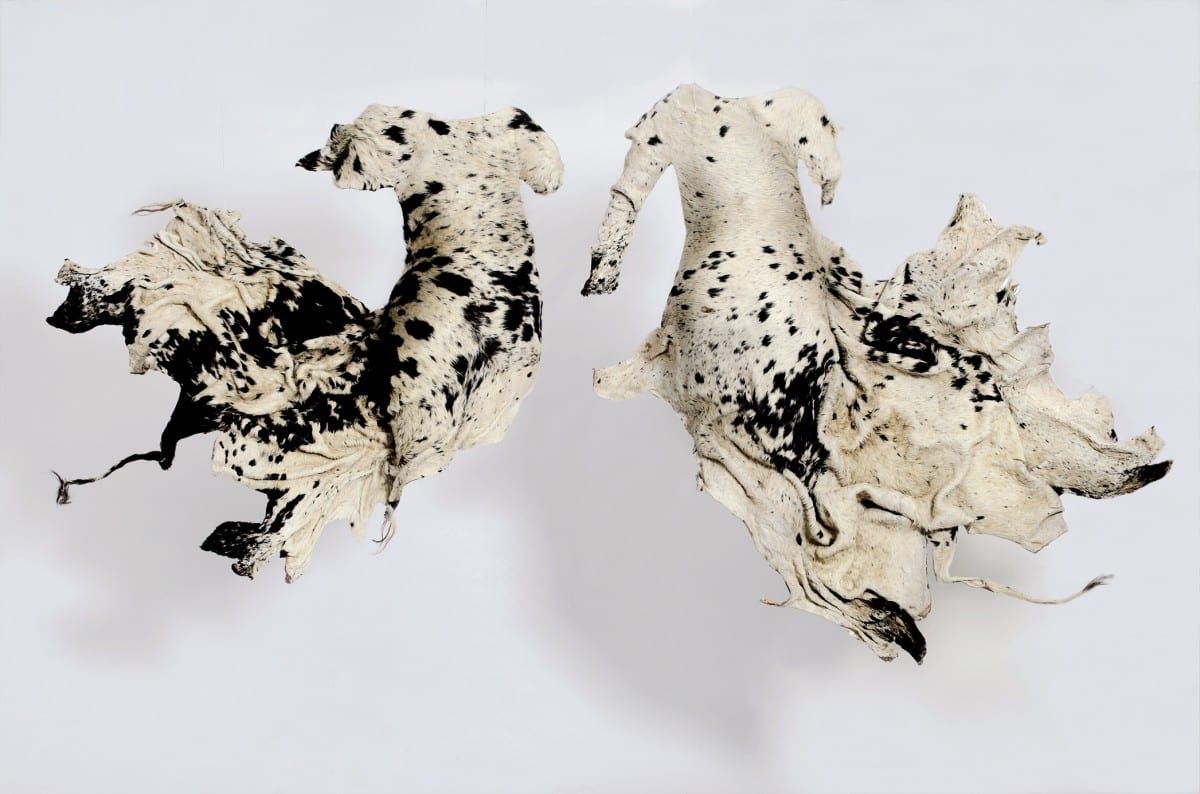 What is the importance of the handmade quality of your work?
My work is not directly related to female roles in a traditional or domestic sense. I have a very hands-on approach to working – hence the traces of my hand or process in the finished product.
How have audiences reacted to your work?
The work has been received in interesting ways by diverse groups of people. I have not been made aware of any particular groups of women who have had a visceral response. I think the success of my work is that it has an effect on a cross-section of people and not isolated groups.
When did you begin to incorporate animal hides as your canvas?
I started experimenting with using cow-hair on paper and canvas three years ago.
What process do the hides undergo to achieve a sense of movement?
I was always intrigued by the use of marble and stone in classical sculptures and how the illusion of movement was created in these hard materials. I was trained by a taxidermist who taught me a process of tanning that results in the hide becoming quite hard once dry. Within this process I shape the hide while it is still malleable to create folds and pleats and allow it to dry and stiffen.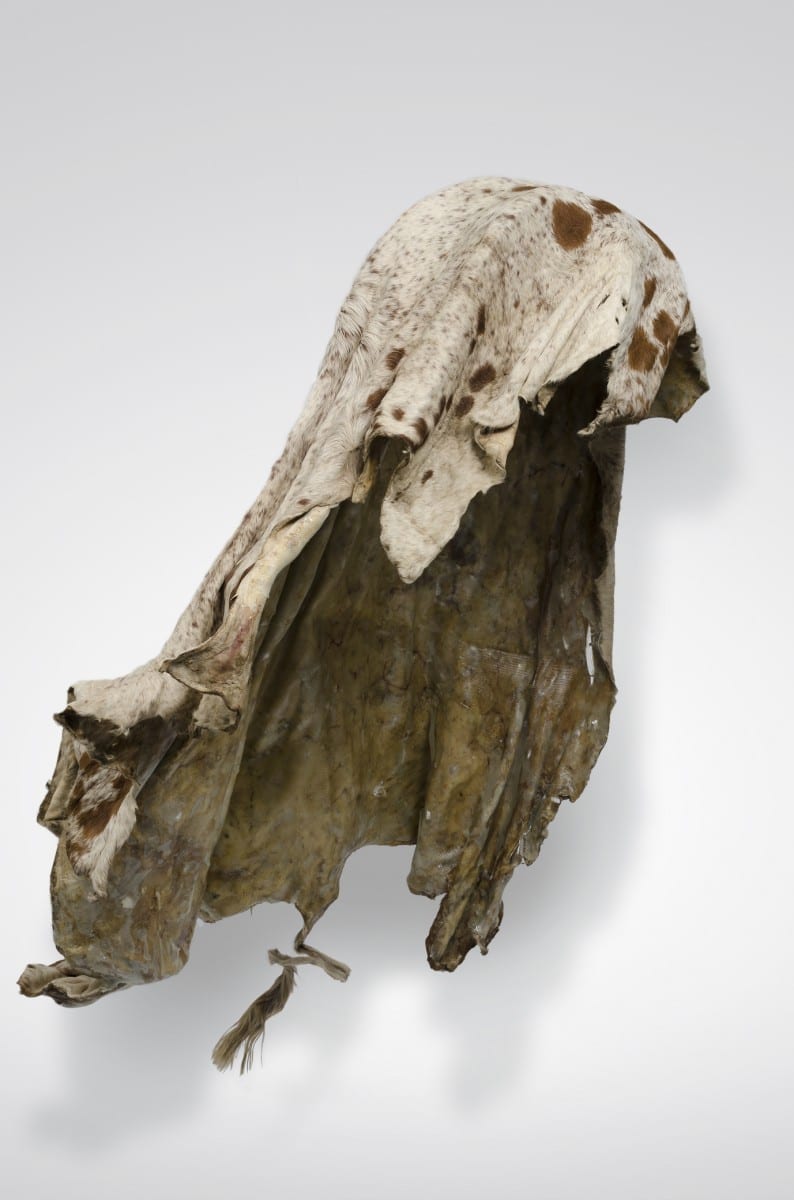 Where do you obtain your source material?
I source the material in an industrial area called Benoni, which as about 45 minutes from Johannesburg.
What hides do you enjoy working with the most?
Every hide is different – I enjoy discovering and working with each one.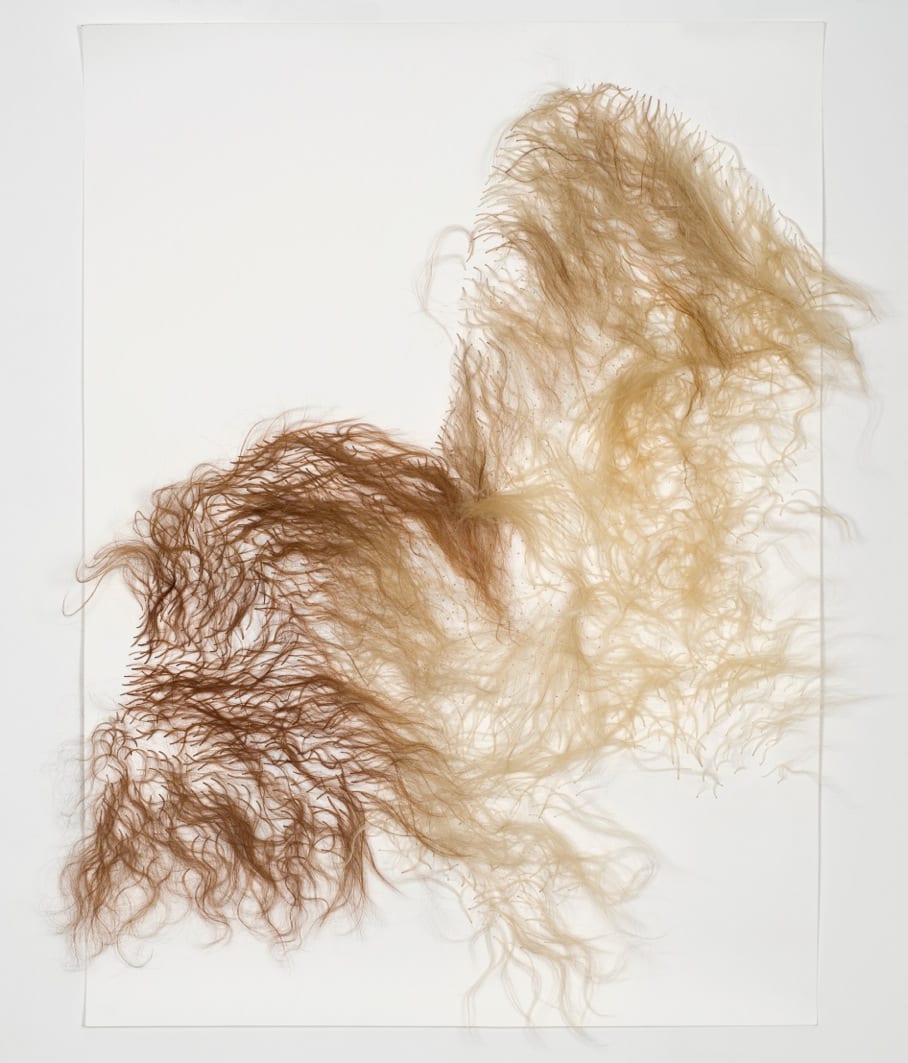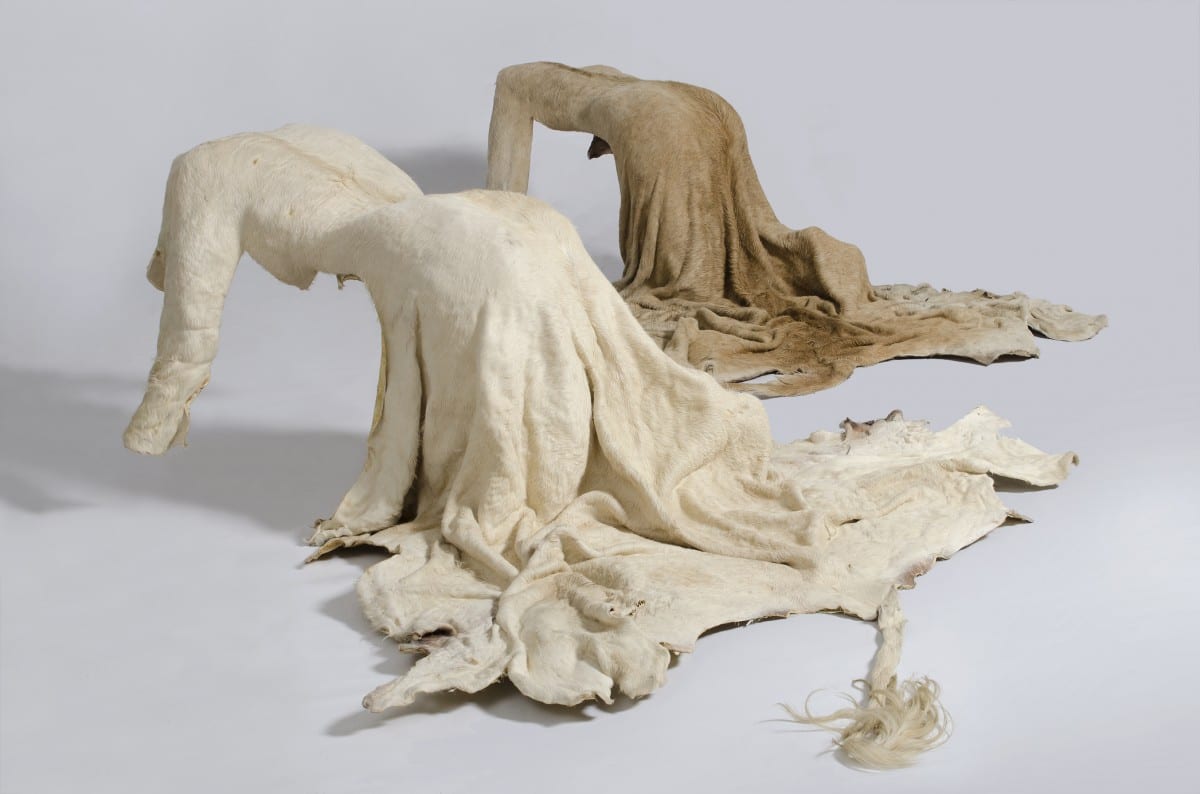 Featured image: Nandipha Mntambo, Kukuvikela ebuhlungwini lobujulile, (Protection from your affections), Cow hide, resin, 74" x 55" x 22 5/16", 2013 © Jean-Baptiste Beranger