How are you preparing for the trip to Antarctica? The climate presents a host of elements that are taxing on the body and the mind.
Antarctica is the coldest place on Earth. I will be spending most of my time on land, in dinghies, and in the open air. I will be there at the end of (their) summer and so the average temperature will be 33 degrees Fahrenheit. It's very windy so it will feel a lot colder. I will need days that are relatively warm in order to remove my outer layer of gloves and work with paper, pencil, and ink. In order to help overcome windy or particularly cold days, I will attach the sketchbooks to my lap with bands. Fortunately, I will be focused on filling my sketchbooks so I hopefully won't notice the cold as much.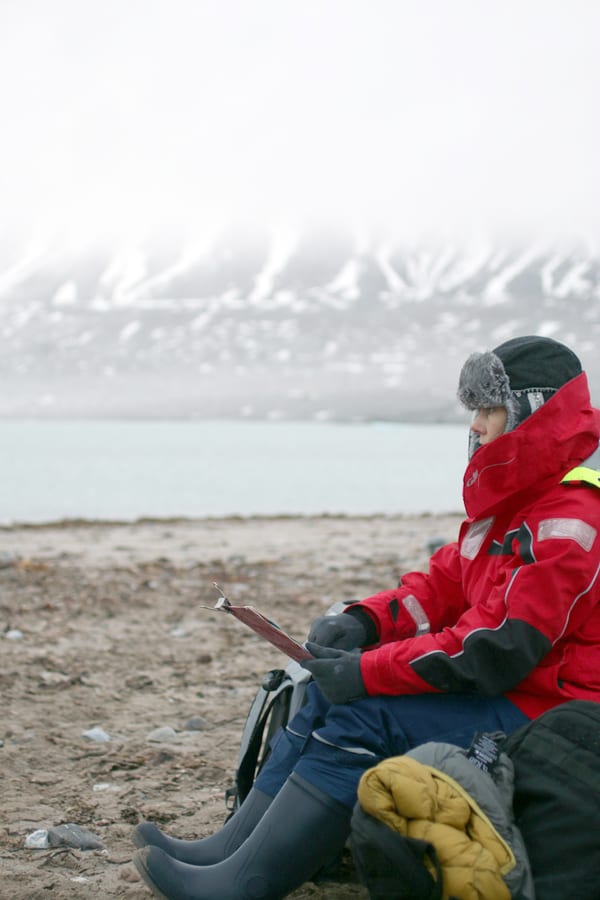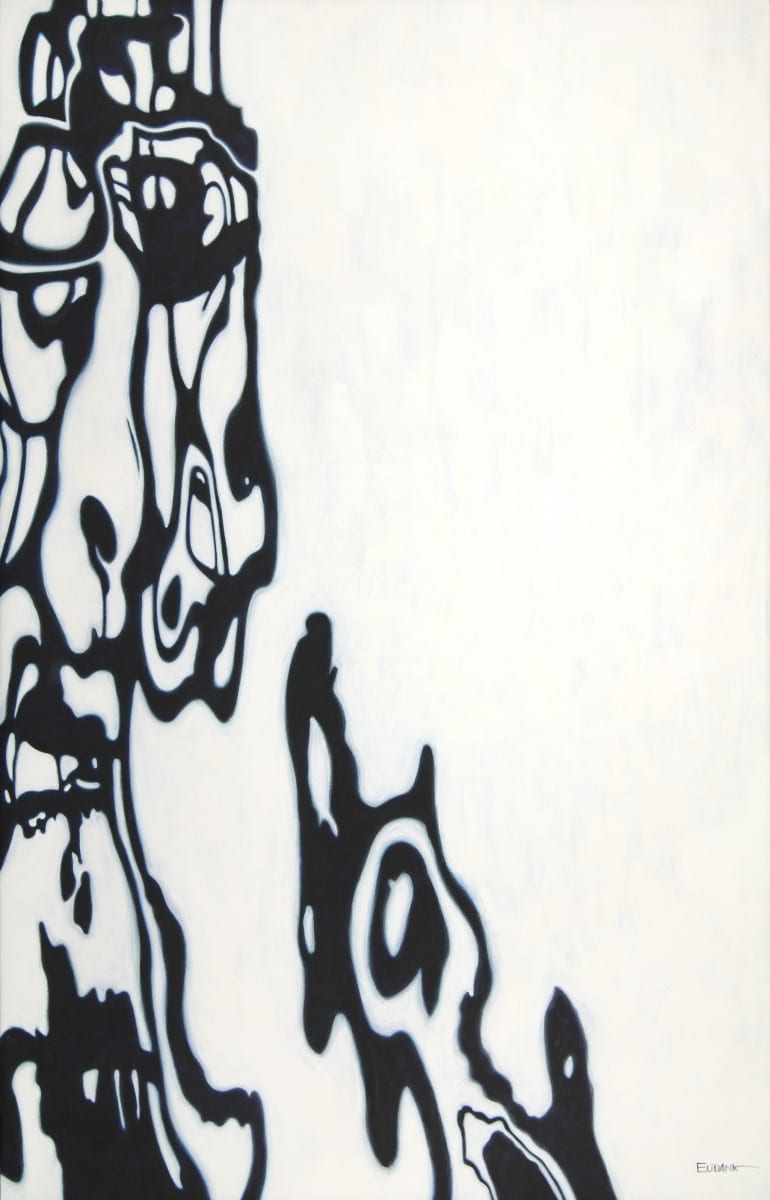 What materials will you take with you?
I will be taking two sketchbooks, pencils, charcoal, pens, aquarelles, oil paints, brushes, and a camera. I usually coat my sketchbook pages in oil paint and paint on top of that. Antarctica is a desert so the paint will dry, but it is also the coldest place on earth so there is a risk that my paints and pens will freeze. I may come back with a ton of pencil and charcoal drawings! For clothing, I will wear at least 3 layers at all times. I will wear three layers of gloves, 2 underlayers, 3 pairs of socks, bib overalls, a scarf, balaclava, an ushanka (faux fur), and a coat to go over everything. I will feel a bit like the Michelin Man which will present additional challenges for making sketches. When I was in the Arctic I overcame this by sketching with my base pair of gloves and attaching paper and sketchbooks to my lap.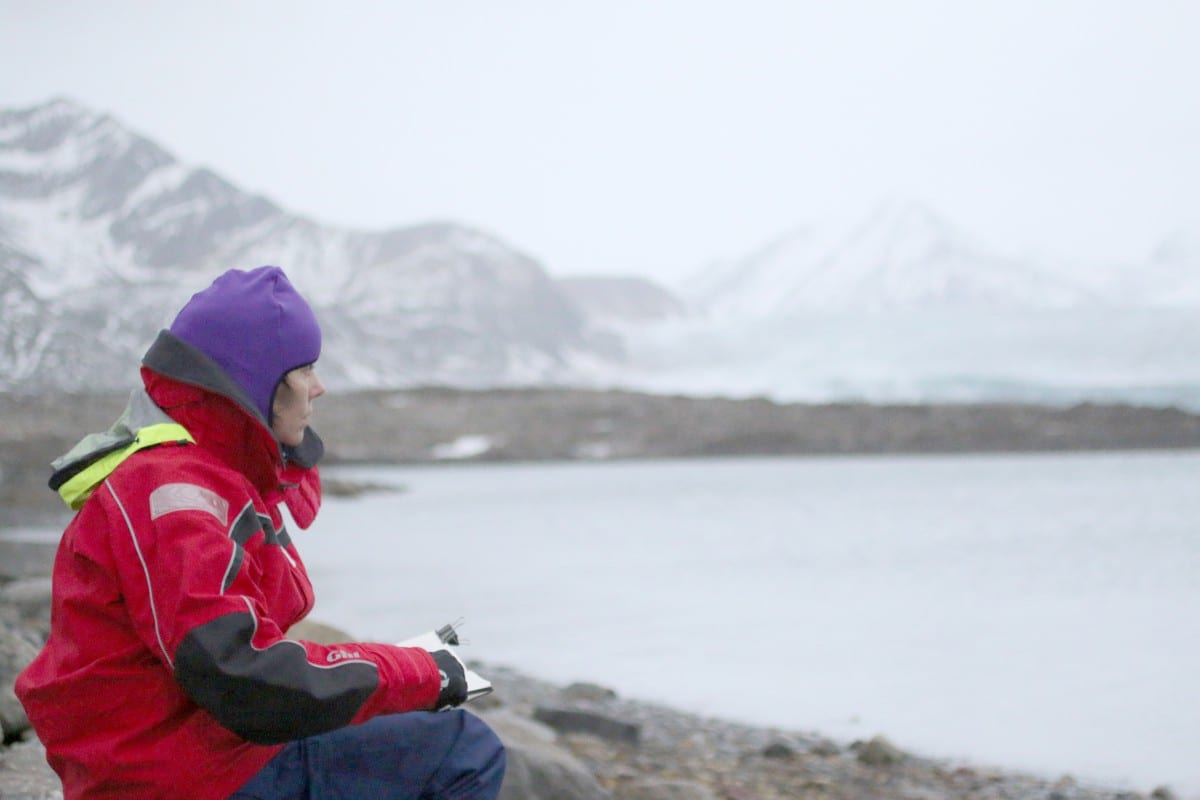 What do you hope to see on the voyage?
I'm going in order to raise awareness about the state of our oceans. I will mainly study the Southern Ocean and ice. I want people to really look at the water. If people closely observe water, they are more likely to think about it and help the oceans. I'd love it if people made the connection between our own actions and climate change and the health of our oceans. I hope to see some different colors in the Southern Ocean, ice sheets (continental glaciers), and the multiple faces of sea ice. I would truly enjoy seeing Gentoo and Adélie Penguins, Elephant Seals, Leopard Seals, as well as albatrosses and petrels.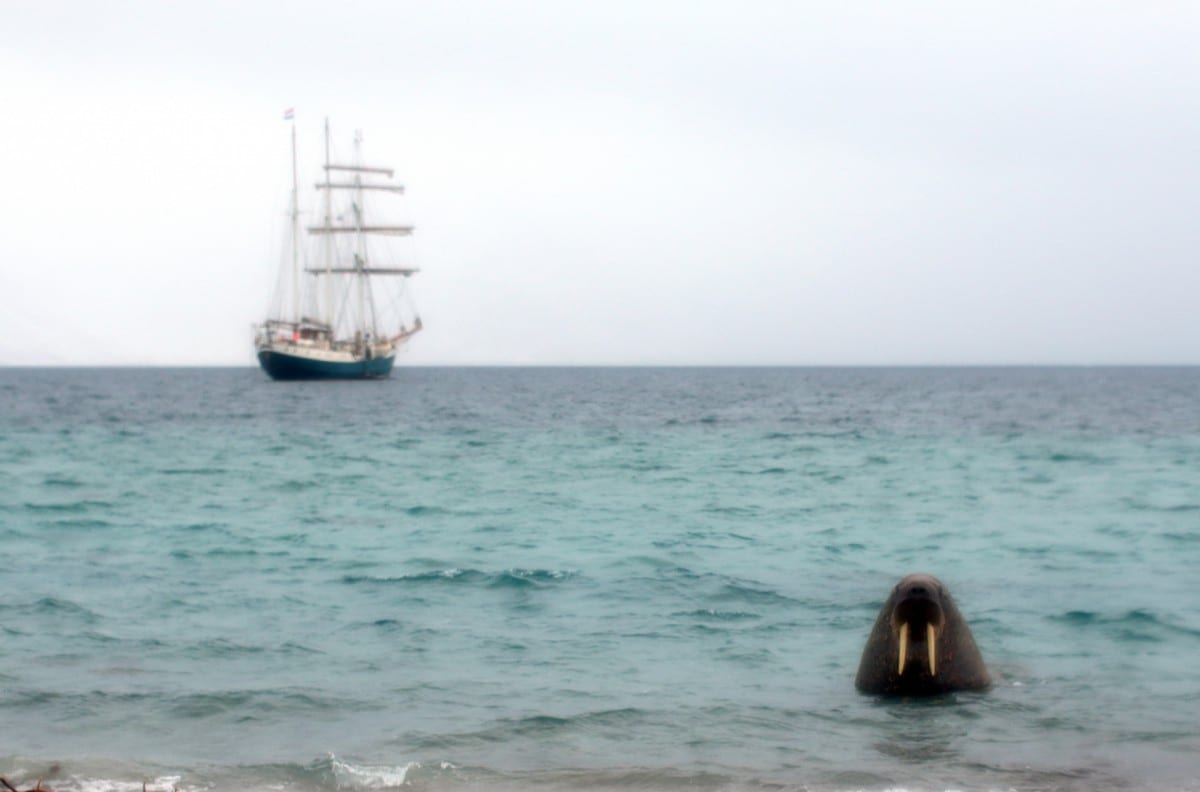 What narrative do you believe you have told in your previous voyages?
I am painting all the oceans on Earth and have named the project, "One Artist Five Oceans." All water is distinct and if we observe it, we will think and feel something new. I think of my individual paintings as emotive, formal portraits of specific bodies of water. I don't see a narrative in them individually, but as a collection, I hope they tell the story that all water looks different–as different as different mountains. People sometimes send me notes and photos sharing how they never really appreciated water before seeing my work. They tell me that they saw that specific water when on holiday.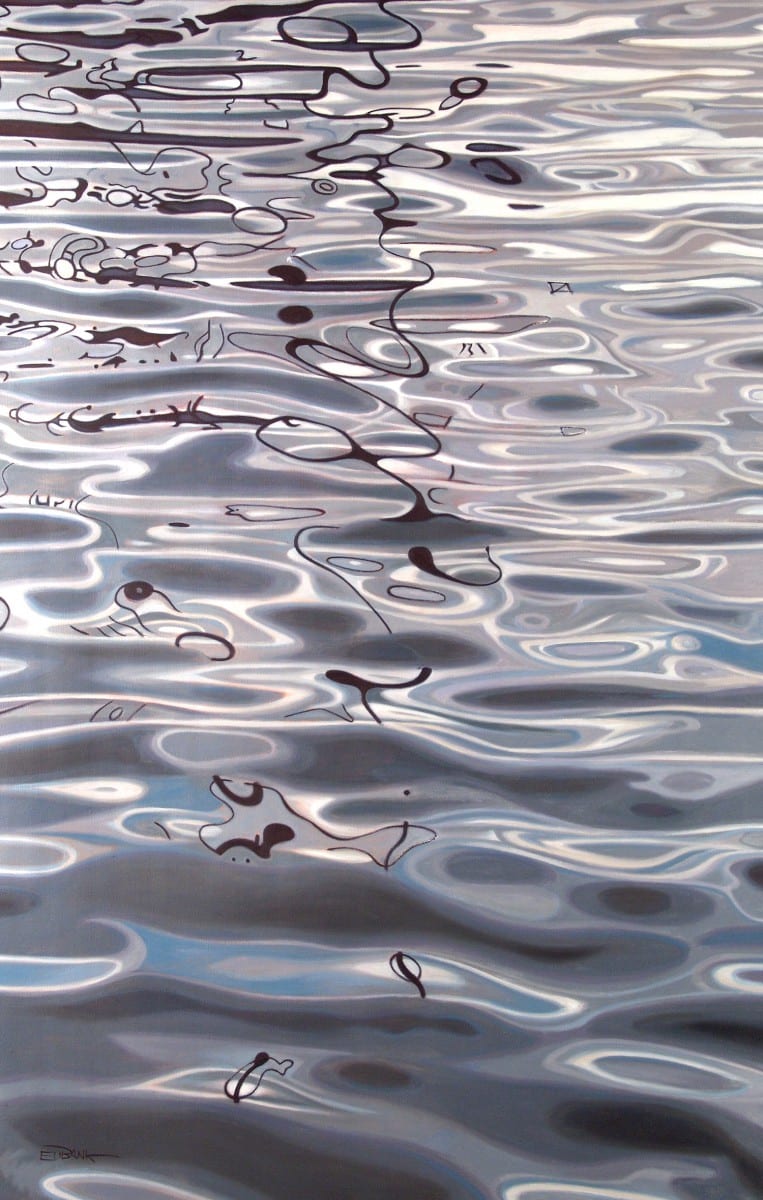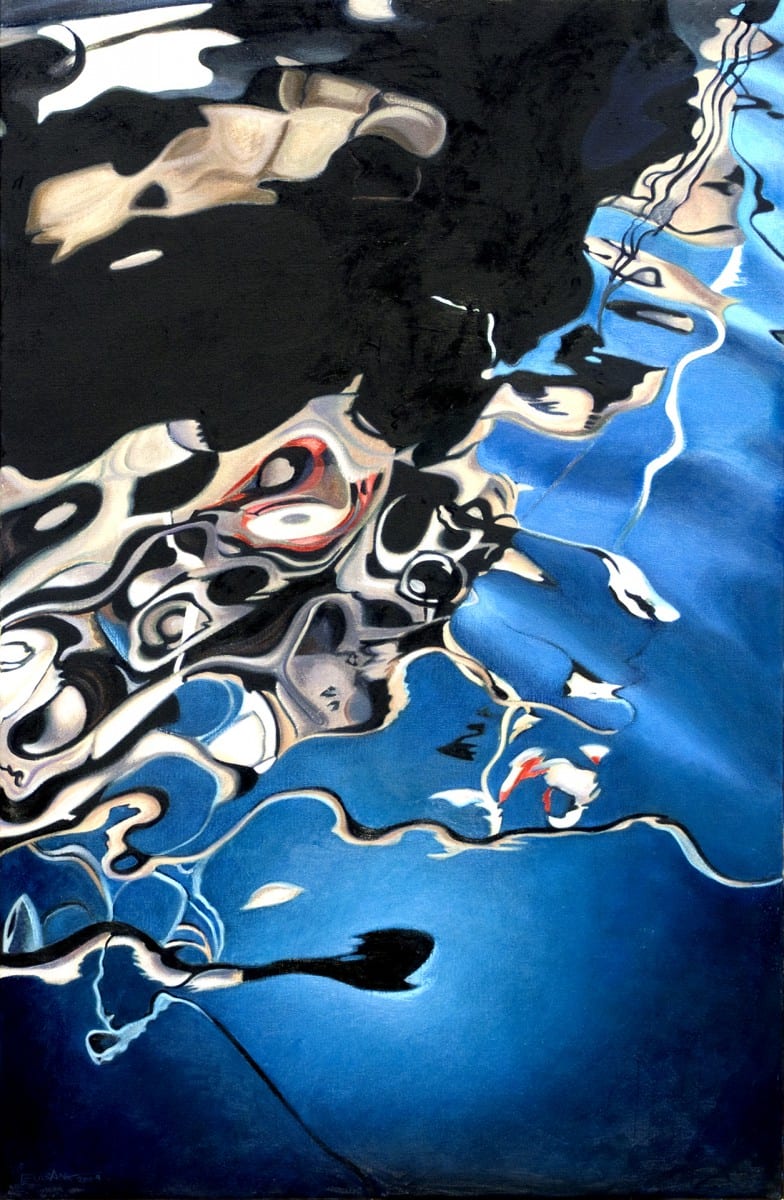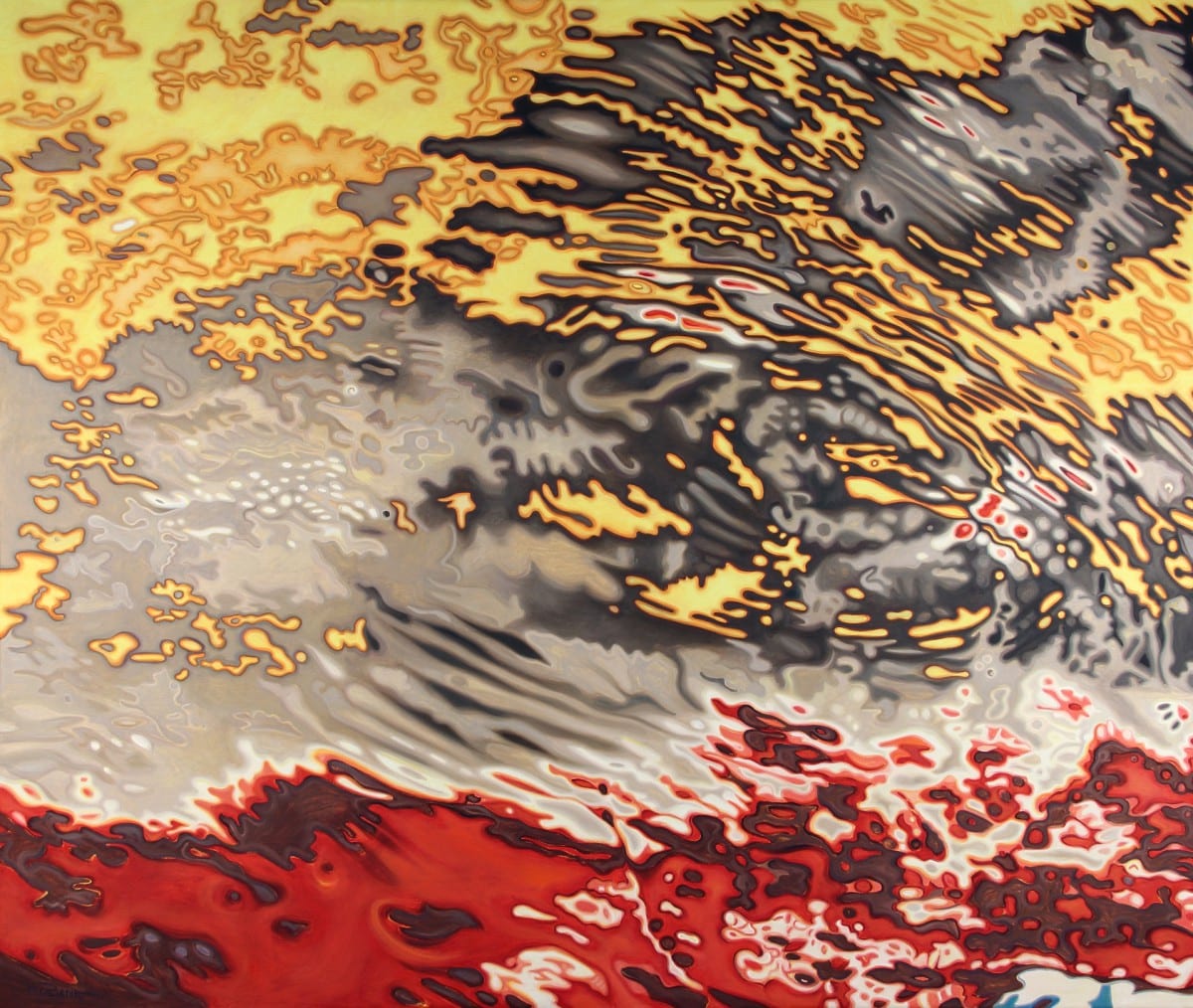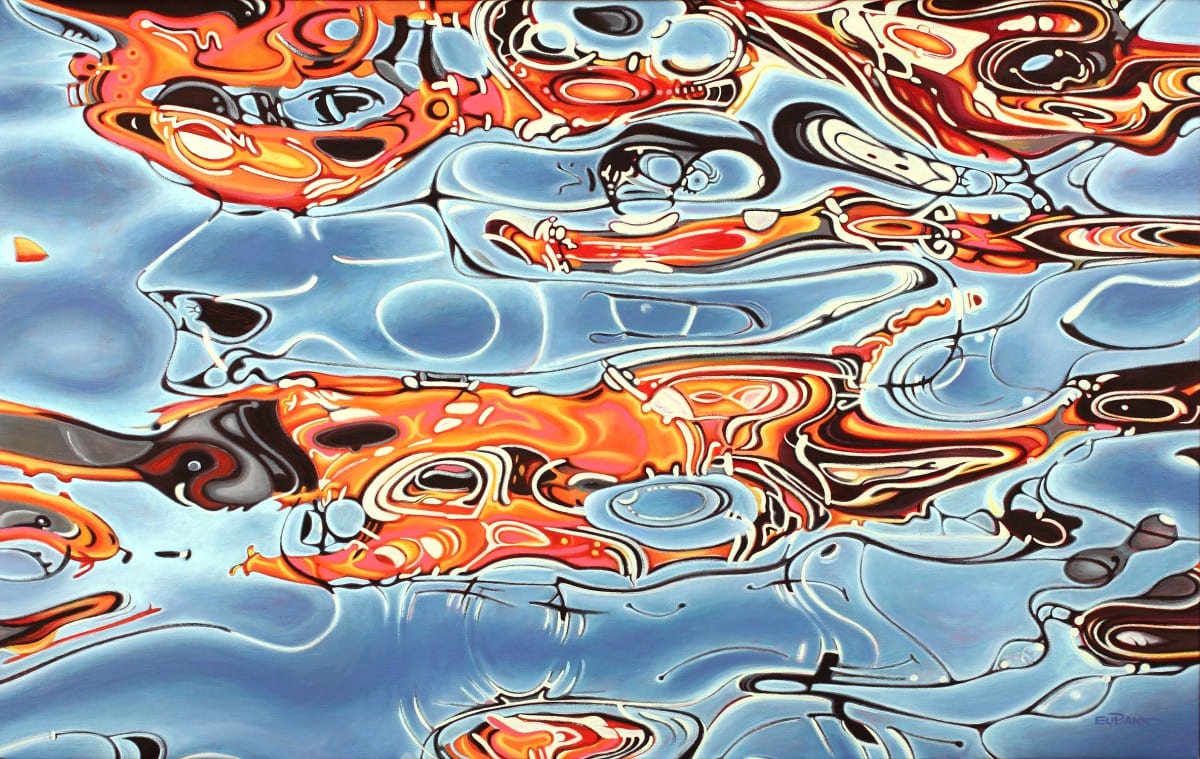 How do you hope this trip will expand upon that story?
This voyage will take me to the Southern Ocean, the final ocean on my journey to paint and sail all of Earth's oceans. Ever since there have been humans, there has been an unmistakable effort to learn, discover, see, and appreciate our planet. We are now in a time where exploration is no longer enough. We also have to take responsibility for our actions with regard to climate, biodiversity and all the stuff we produce. This is an important piece of "appreciation." I am no different than any of the other people that have been seeking to discover and see the world in new ways. If I can do it anyone can. As far as the voyages go, each voyage has a much bigger narrative than my work. I have been an expedition artist aboard three international sailing expeditions so far. I sailed on a replica of a 2,500-year-old Phoenician ship that circumnavigated Africa, a 20,000-mile trip originally made 500 years BCE according to Herodotus. I was expedition artist aboard the Borobudur Ship, a replica 800CE Indonesian cargo vessel that rounded the Cape of Good Hope sailing 10,000 miles from Indonesia to Ghana. Spearheaded by Philip Beale, both of these tell the story of sharing ideas, discoveries, and arts across cultures and borders, as well as human endeavor across dangerous, unknown seas. Most recently I sailed to the Arctic aboard a barquentine sailing vessel to the High Arctic which took me to the northernmost settlement on Earth.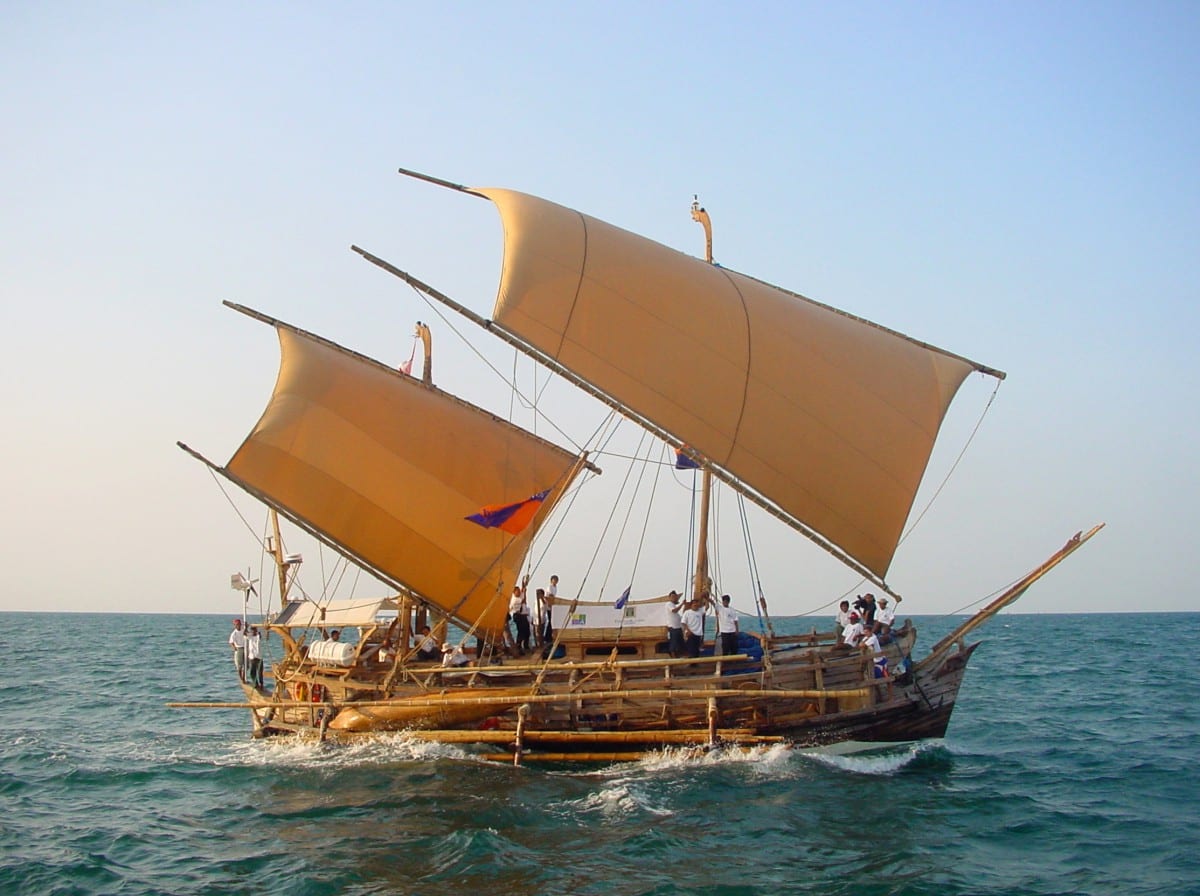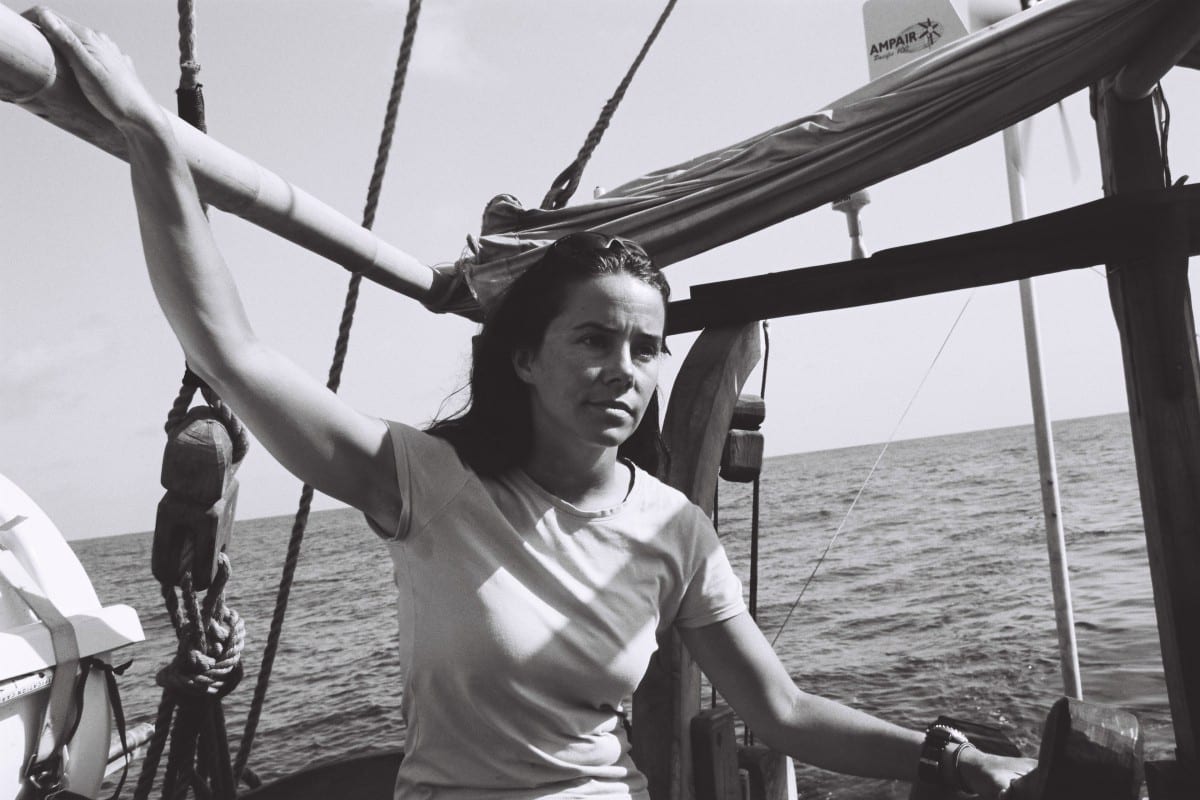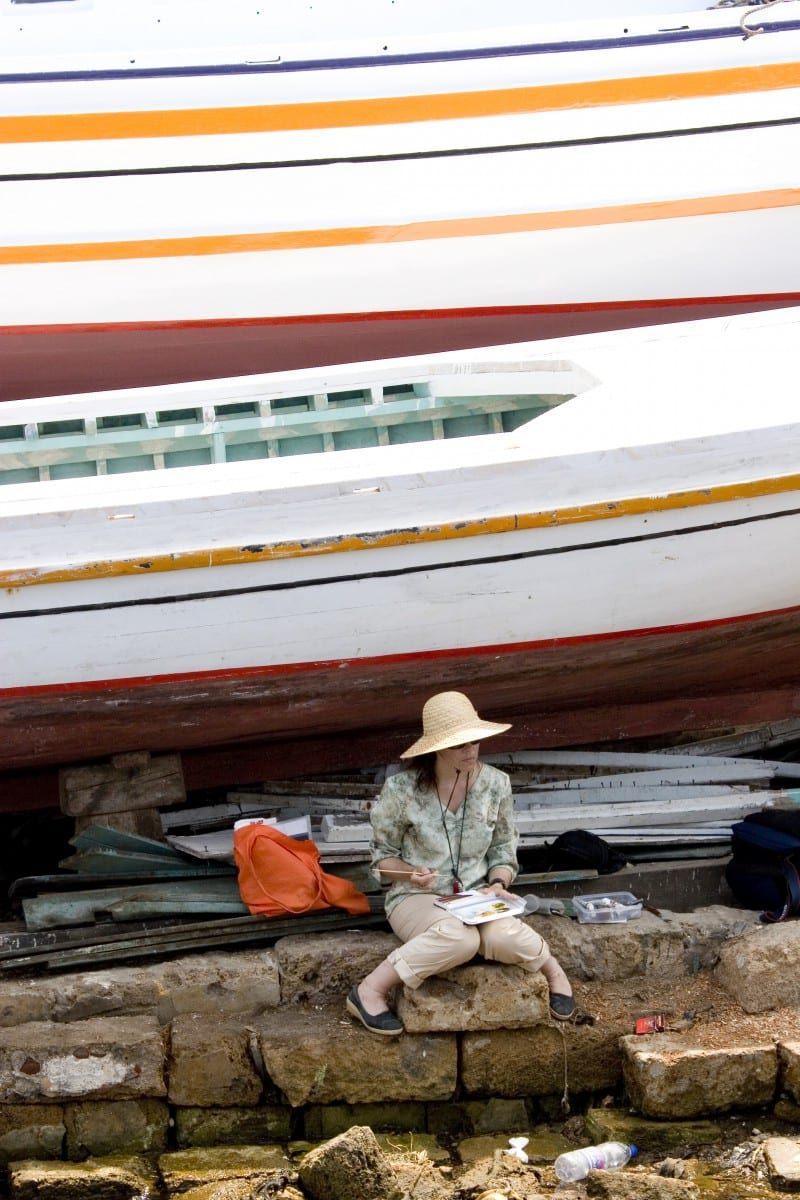 Your artwork captures water during specific seasons.  Climate change has presented so many changes to our environment that many of the destinations you have visited previously may indeed look different now. Do you hope that this expedition will bring awareness to the changes in our climate and inspire activism?
I began my quest to paint the Earth's five major oceans in 2001 and since then I've traveled over 30,000 miles on the sea, painted more than 200 bodies of water, and painted water in 22 countries. I want to use this project to forward our public conversation about how climate change threatens our seas and what we can do, in our own lives, to support the environment. There are a ton of things that each of us can do to help. I want people to feel empowered, to realize that we all have an important role.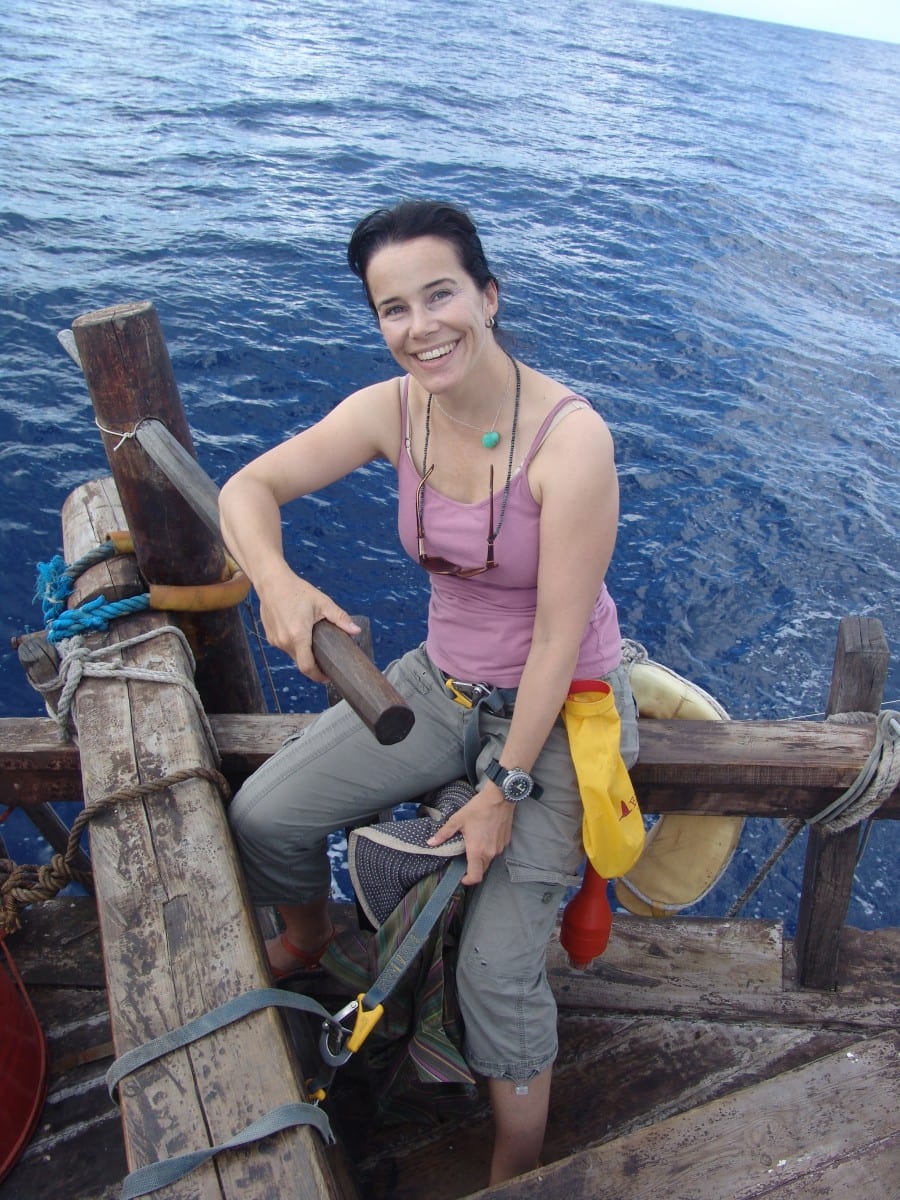 If you are interested in helping me bring awareness to a broader audience about the state of our oceans go to www.oneartistfiveoceans.com