His installations are created using tree branches or wire, hot glue and urea.  While his installations are neutral they are colored with imagination.  These large spaces are activated by participants who are displaced from reality and take a journey into an alternative world.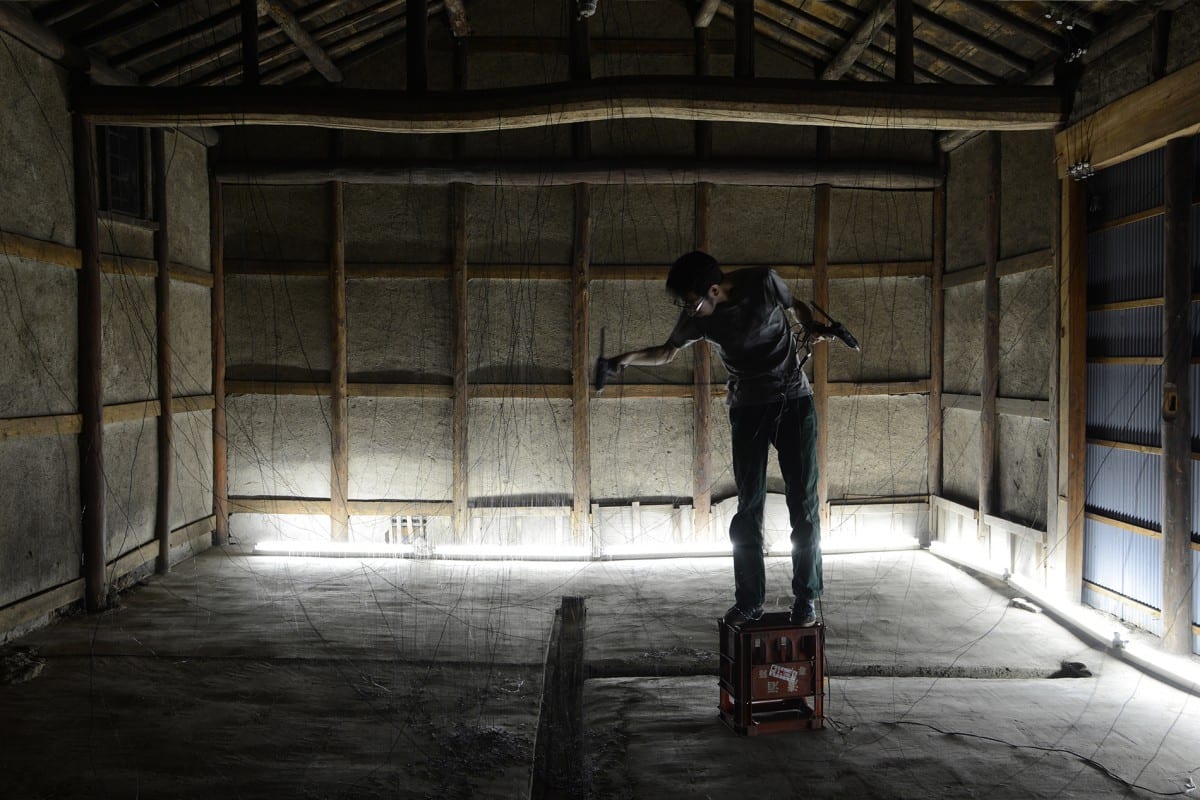 Installation Magazine: Why did you start using tree branches and glue?
Onishi Yasuaki: I was creating installations using "reverse volume" before.  The creations resulted in floating shapes reaching for the sky.  In my new work, I try to connect the floating objects to our ground.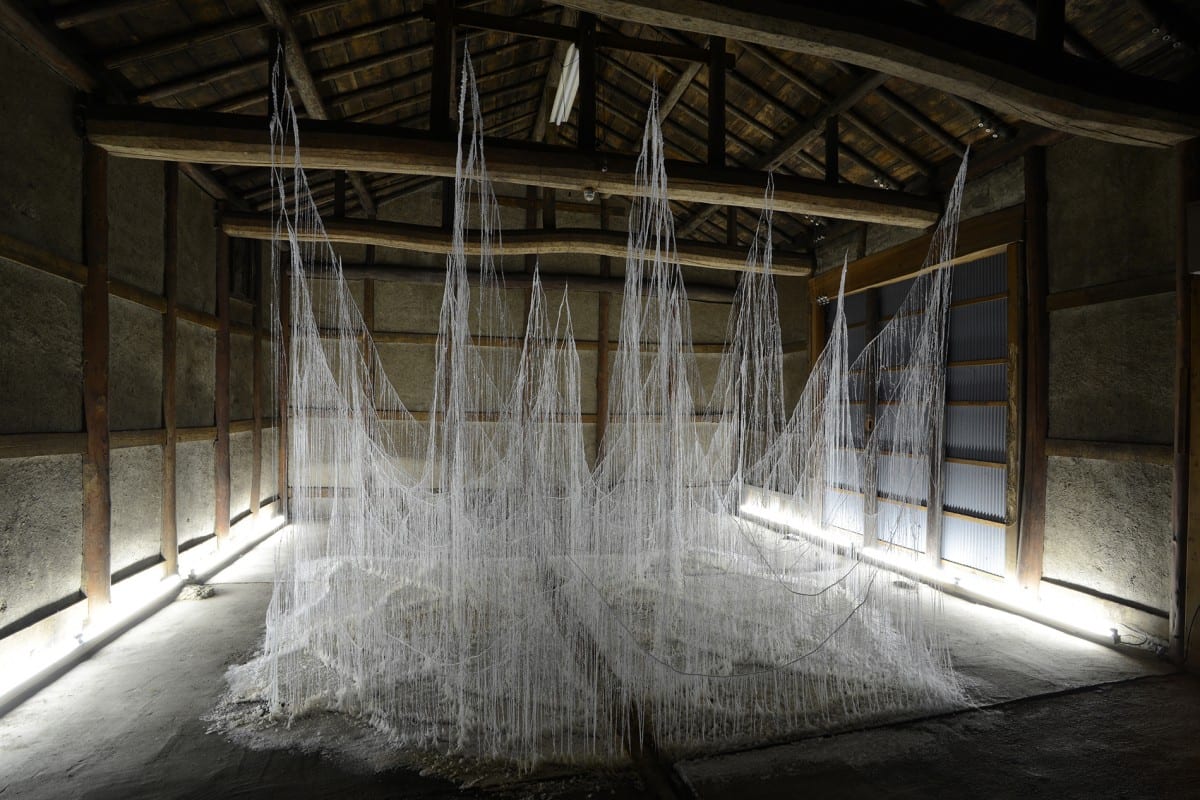 What inspires your designs?  
I explored new materials, the dripping glue creates a vertical line using gravity and it's shape is maintained as the glue temperature cools down with urea.  I simply made a vertical line through the organic tree branch.
Do your materials have a particular meaning for you?
Such materials have no meaning in my culture, but removing leaves from the branch suggests an "end" or "something finished." I wanted to create a world born from a "finished tree."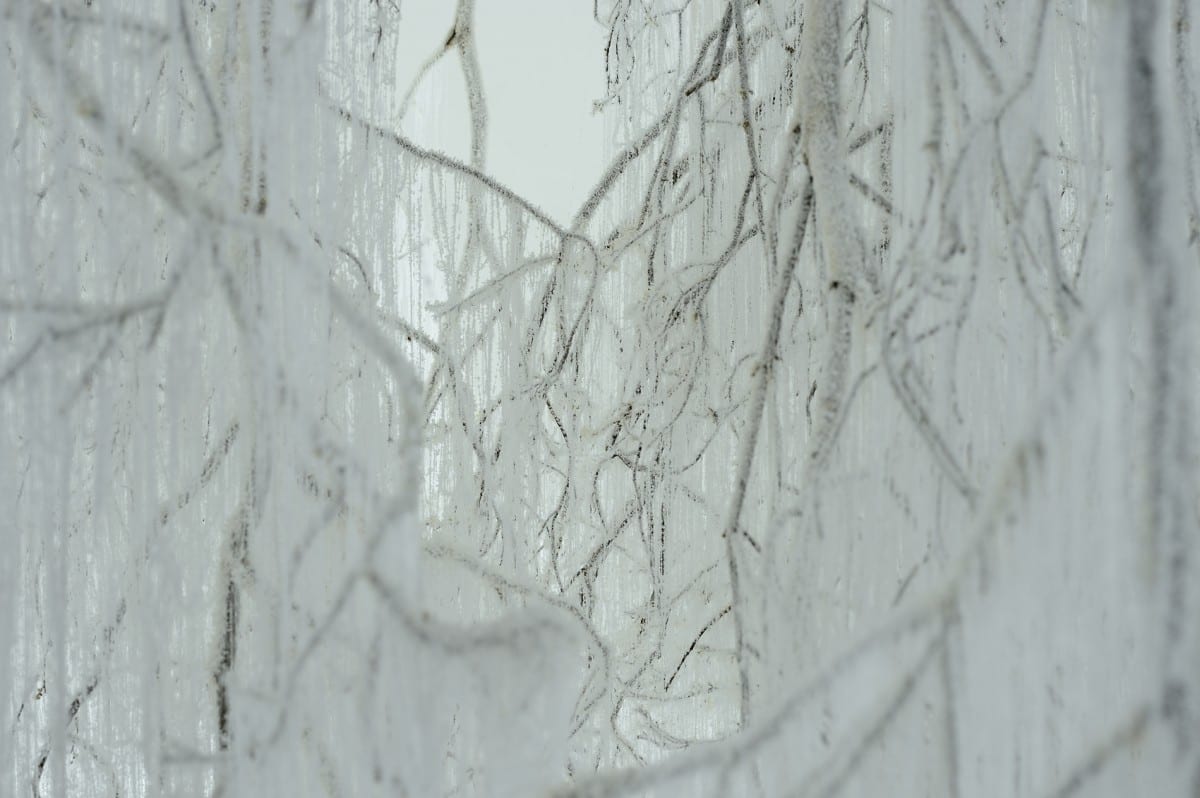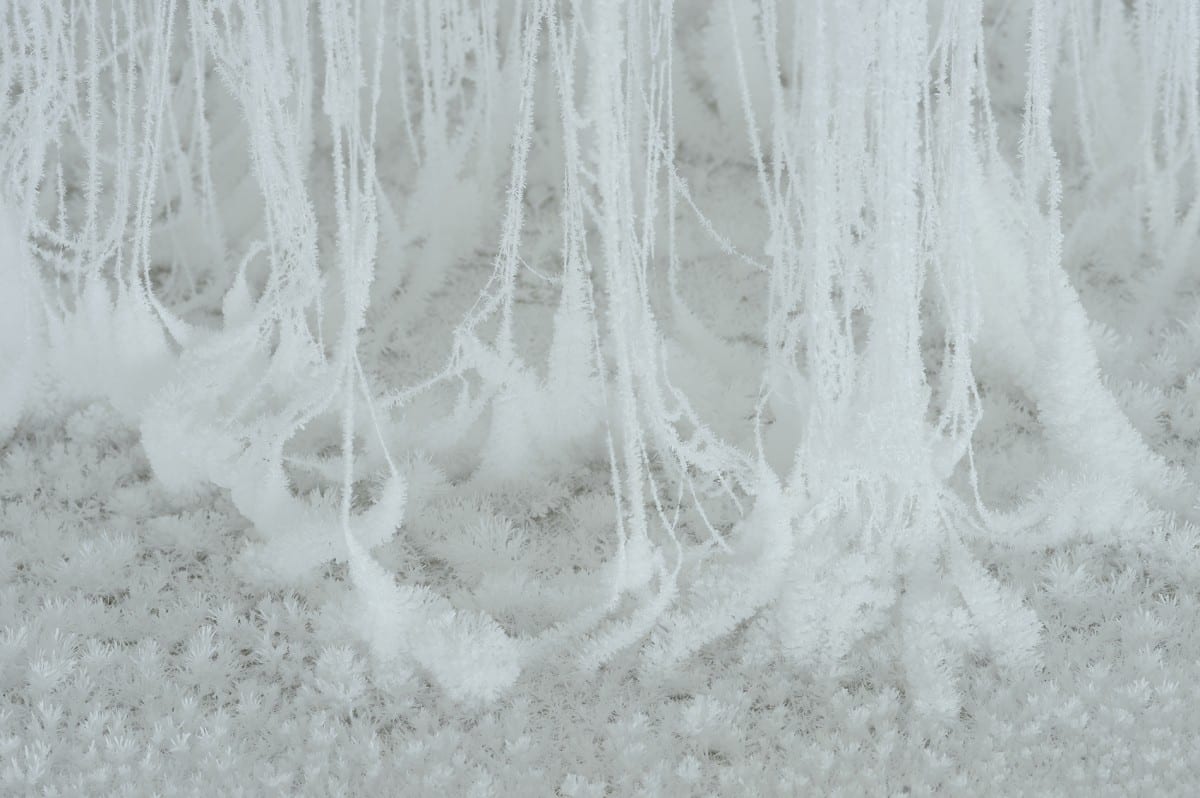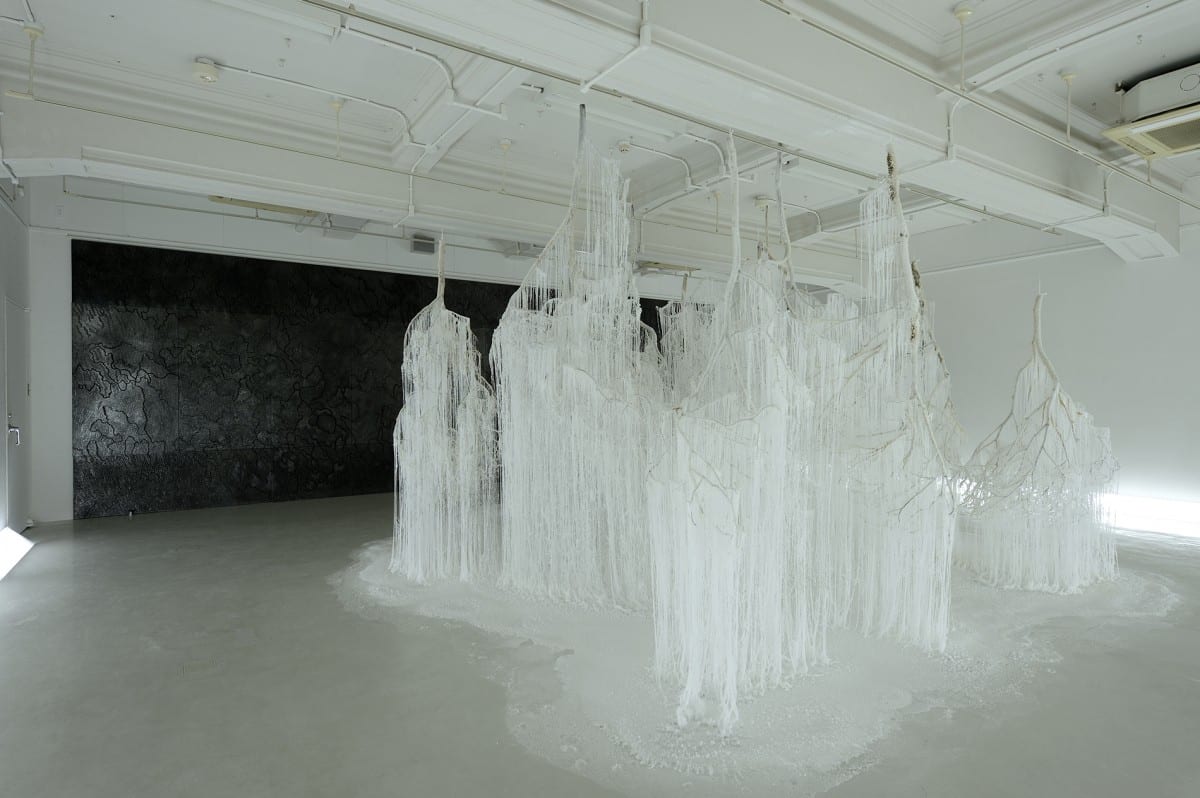 Featured video: Onishi Yasuaki, Vertical Emptiness, 2013, Film by Kuroyanagi Takashi, Music by Suzuki Ryosuke and Kurachi Martha, Produced by Murayama Kanako, ©Onishi Yasuaki
All images © of the artist