As children many of us coveted a Crayola collection boasting every conceivable color on the palette with whimsical names like Permanent Geranium Lake, Mango Tango, Granny Smith Apple, Pacific Blue and Vivid Violet.  We could color our world with any shade and thus our crayons, colored pencils and markers were our tools to channel our imaginations and share fantastical visions.  But what happens when us art lovers grow up? We can try our hand at becoming a professional artist, dabble in doodling, critique art through the written word, or become a patron and start collecting.  But does adulthood have to mark the end of coloring?  
In 2013, Los Angeles-based culture maven and art enthusiast Souris Hong identified this very predicament and was inspired to create Outside the Lines, a coloring book for adults.  Met with critical acclaim and recently named a New York Times bestseller, Hong set out to create a follow-up.  Outside the Lines, Too features the work of over 100 artists working across multiple discplines are included in the book including animators, cartoonists, fine artists, graphic artists, illustrators, musicians, outsider artists, photographers, and street artists.  Designed with perforated pages the book inspires children, art collectors and kidults to color, share and create their own collection adding a signature color scheme to the work of contemoprary luminaries.  Outside the Lines, Too is part coloring book, part art resource and all imagination.  The visceral experience of coloring prompts an entirely new way to engage with art- no longer is art an object to be observed at a distance at an institution or seen for a fleeting moment.  With Outside the Lines, Too we have permission to become fully immersed in the artwork, observing the lines, shapes and style of each artist.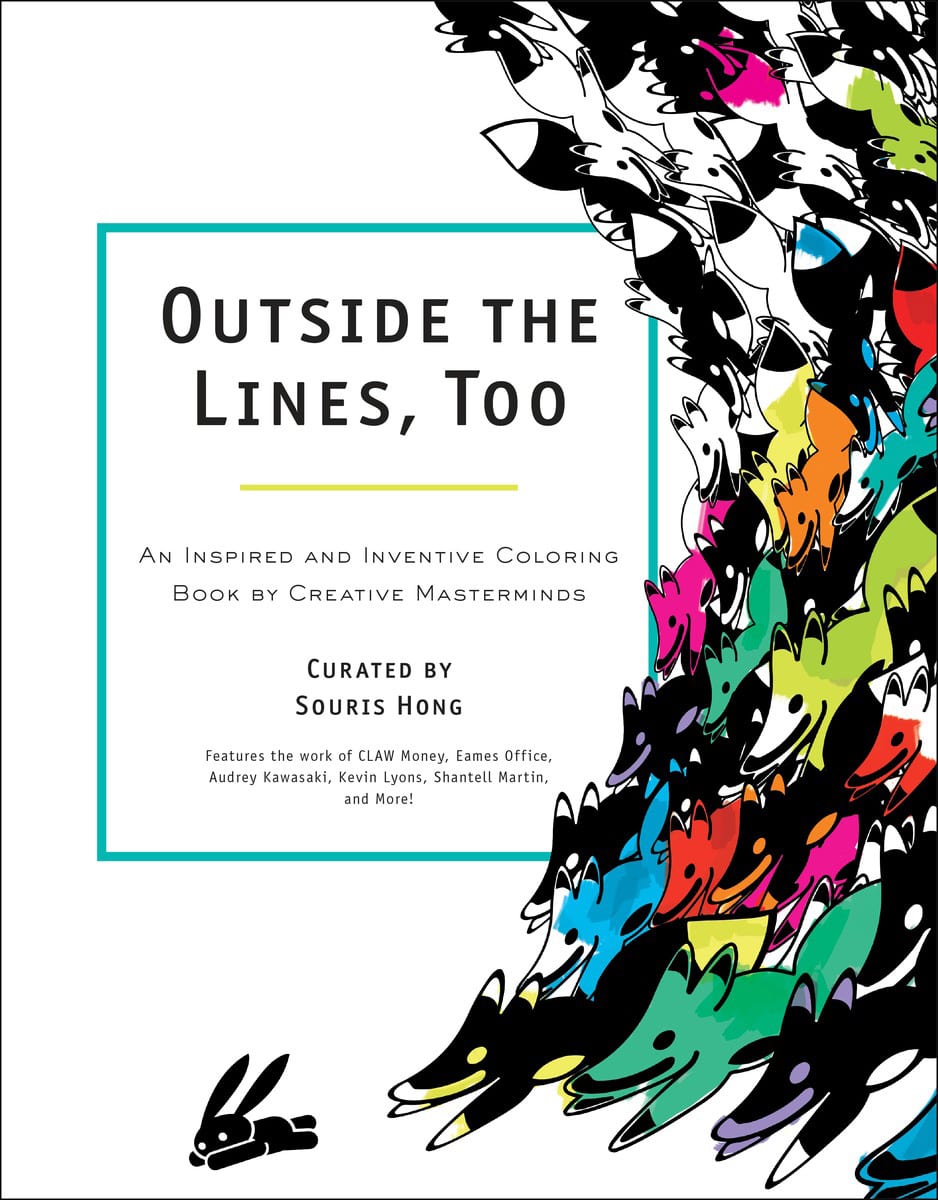 Outside the Lines: An Artists' Coloring Book for Giant Imaginations was first published in the fall of 2013.  Your daughter Lulu is cited as a source of inspiration for the creation of the book, but what prompted you to move forward with the project?
 If I am strongly inspired by an idea, I will feel compelled to realize it.  This was the case for Outside the Lines.  Also, the coloring book was an excuse for me to collaborate with friends and it doesn't take a lot of arm-twisting for me to want to do that!
During the course of your dynamic career you have had the opportunity to get to know many artists.  What was their response when you first approached them about participating in the project?
 The response was overwhelmingly enthusiastic and positive.  Many of the artists have kids, so for them, it was a no-brainer.  Others were inspired by nieces, nephews, and friends' children.  Still… being creative folks, many wanted to create for themselves and to share their work with the masses.  Having worked with visual artists for the last two decades, I wanted to make sure the artists' work was accessible to all who picked up the title.  Many fans of Outside the Lines  have told me they learned about an artist by looking up their works online from the websites they found on the back of each page.  My instinct to share this information with the population was correct and I'm stoked for that.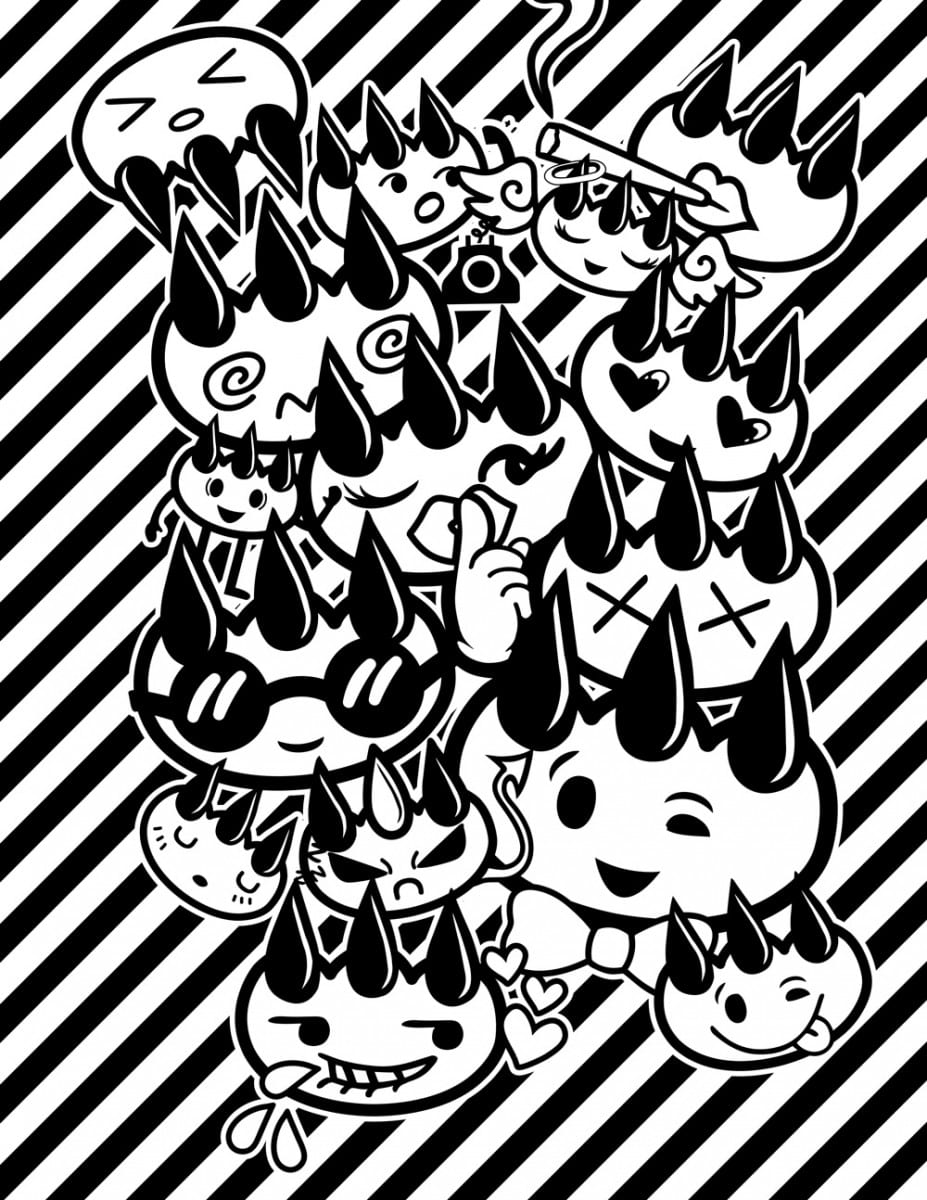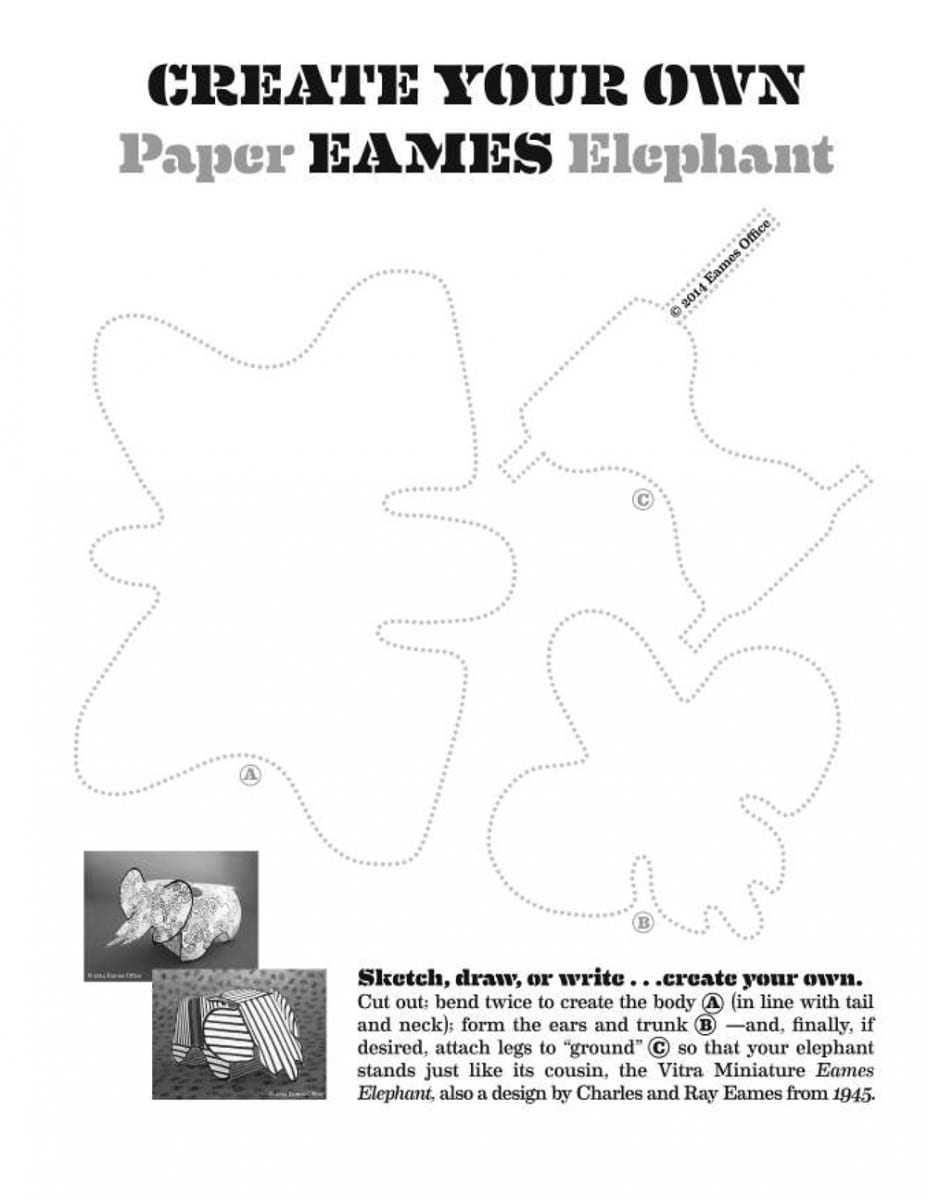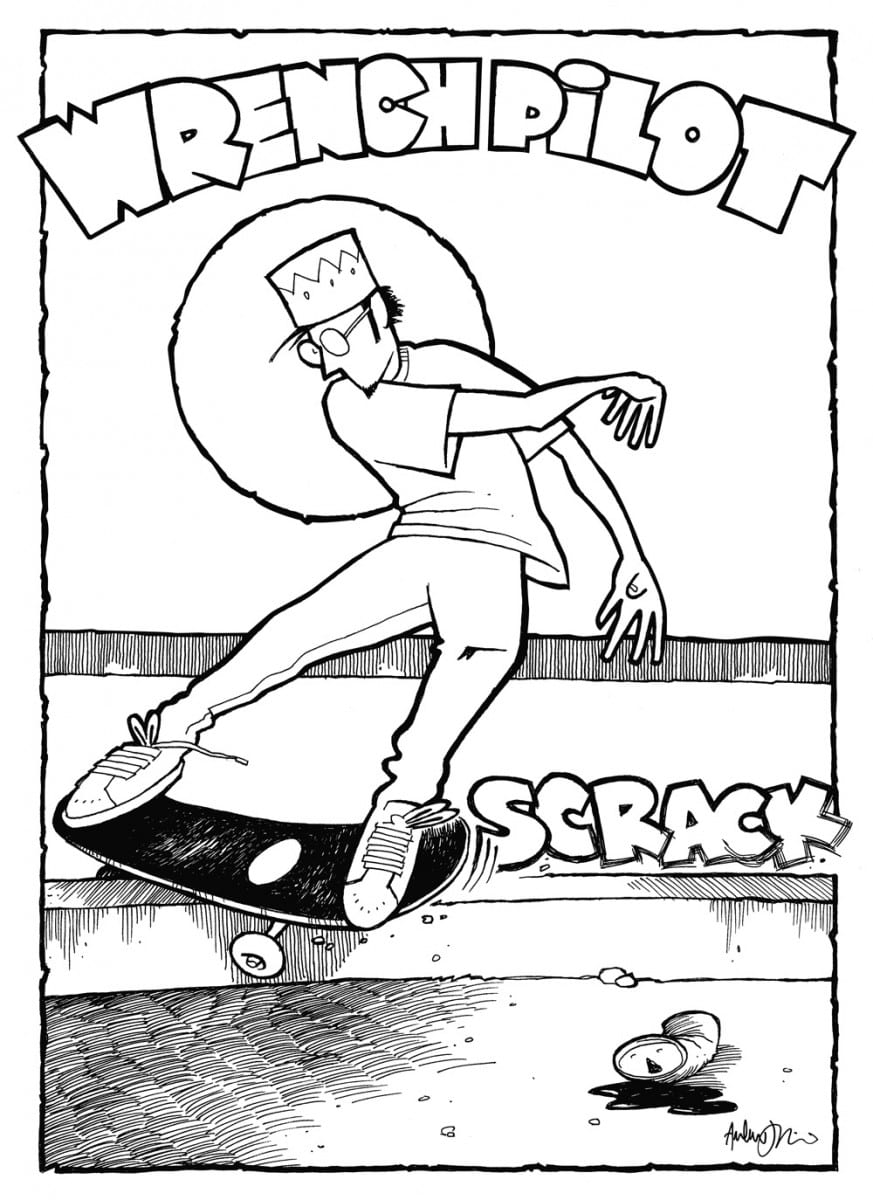 Nearly two years after it was published, Outside the Lines became a New York Times bestseller, quite unusual for a coloring book! Do you think the popularity of the book speaks to the growing interest in art? More specifically people are who artists, collectors, enthusiasts, or even those looking to familiarize themselves with contemporary artists?
I'm not sure if the popularity of the book spoke to a growing art-loving audience but I strongly believe it spoke to a growing coloring book-enthusiast audience.  I don't believe Outside the Lines is a New York Times bestseller because of a growing interest in art but because stars aligned and the New York Times added a new category that supported the book.   The title received a lot of attention for being one of the first coloring books geared towards adults, and that it was generally well received and popular.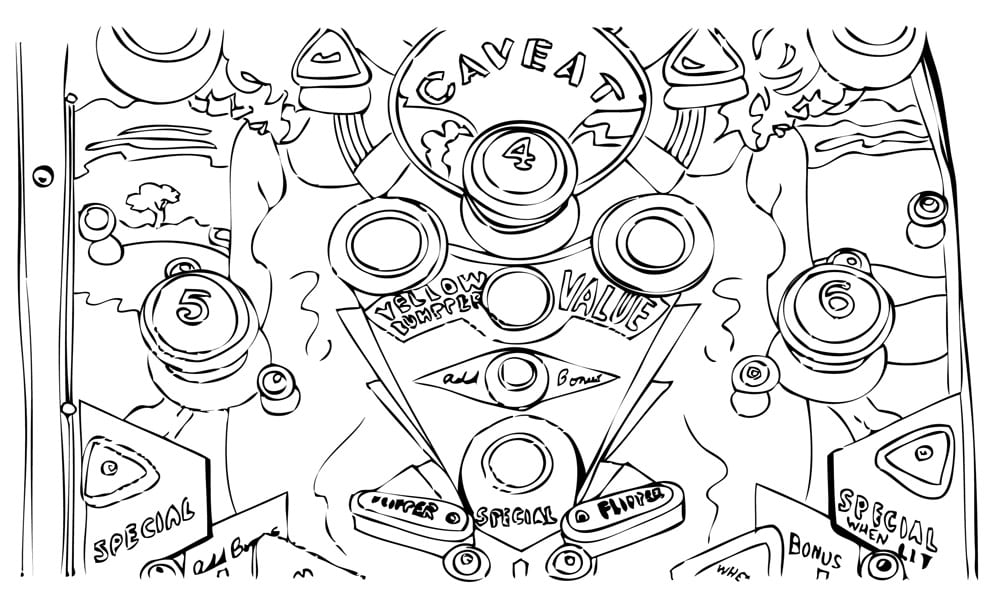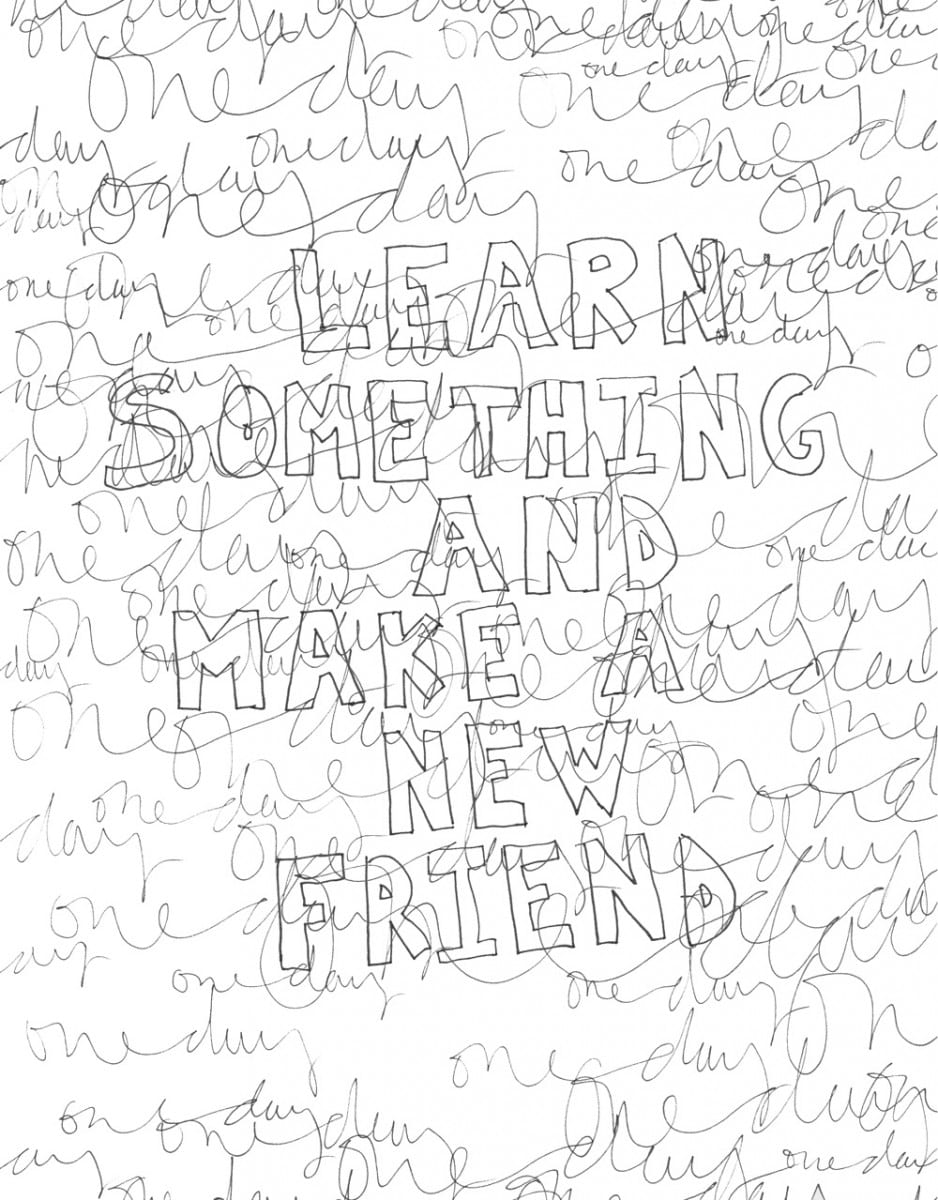 Outside the Lines, Too:  An Inspired and Inventive Coloring Book by Creative Masterminds features a new curation of more than 100 artists.  What makes this edition unique is that artists were commissioned to create original pieces. What creative direction did you give the artists? What was the collaboration process like? How did you go about creating a new roster of artists after featuring so many luminaries in the first book?
The only creative direction I gave to artists was the same for both books — submit what you'd like to color.  Some artists had a few pieces they couldn't decide on so I'd share input, but I never gave direction with regards to themes or anything like that.  Creating a new roster was easy because I had many friends I couldn't include in the first book and the second book gave me an opportunity to finally work with them.
The new book features perforated pages which elevates the book from a static coloring book to one that connects the artist to the reader.  It inspires sharing, creates a new collection of artwork and makes Outside the Lines, TOO  a source of continued inspiration.  What are your hopes for the book?
My hopes for the Outside the Lines series is to turn coloring book enthusiasts into art enthusiasts.  I am absolutely honored to know and work with so many amazing creative folks and love sharing their talent with others.  Creativity is about expressing yourself and what is more beautiful than sharing yourself with the world? I'm very happy to be able to help make that happen for the artists and the audience.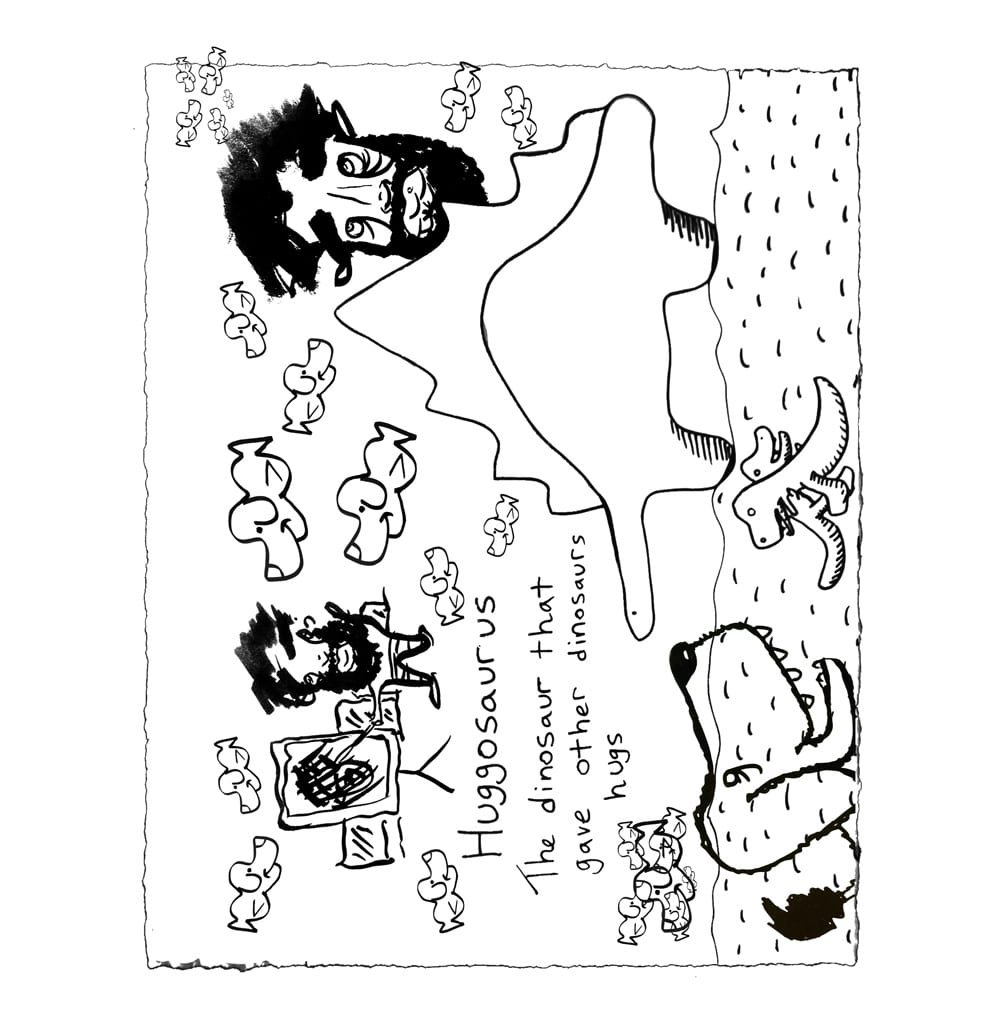 How has the curation of Outside the Lines, Too shaped your vision of the contemporary art landscape?

The artists in Outside the Lines, Too 

are a reflection of my creative cabal.  These artists are my friends. A few were friends-of-friends. But we are all related. The book shares my community's vision, and for that, I'm grateful!

When we think of the phrase "outside the lines" we are often reminded of what we are always told NOT to do as children.  I feel that the title speaks to a greater notion that just like the artists featured in the book, the reader doesn't have to think "inside the box" but can dare to explore the space beyond the image.  What does the phrase meant to you?

 "Outside the Lines" means a bit of rule-bending and freedom to me.  In the context of coloring, it allows boundaries to be bent or ignored.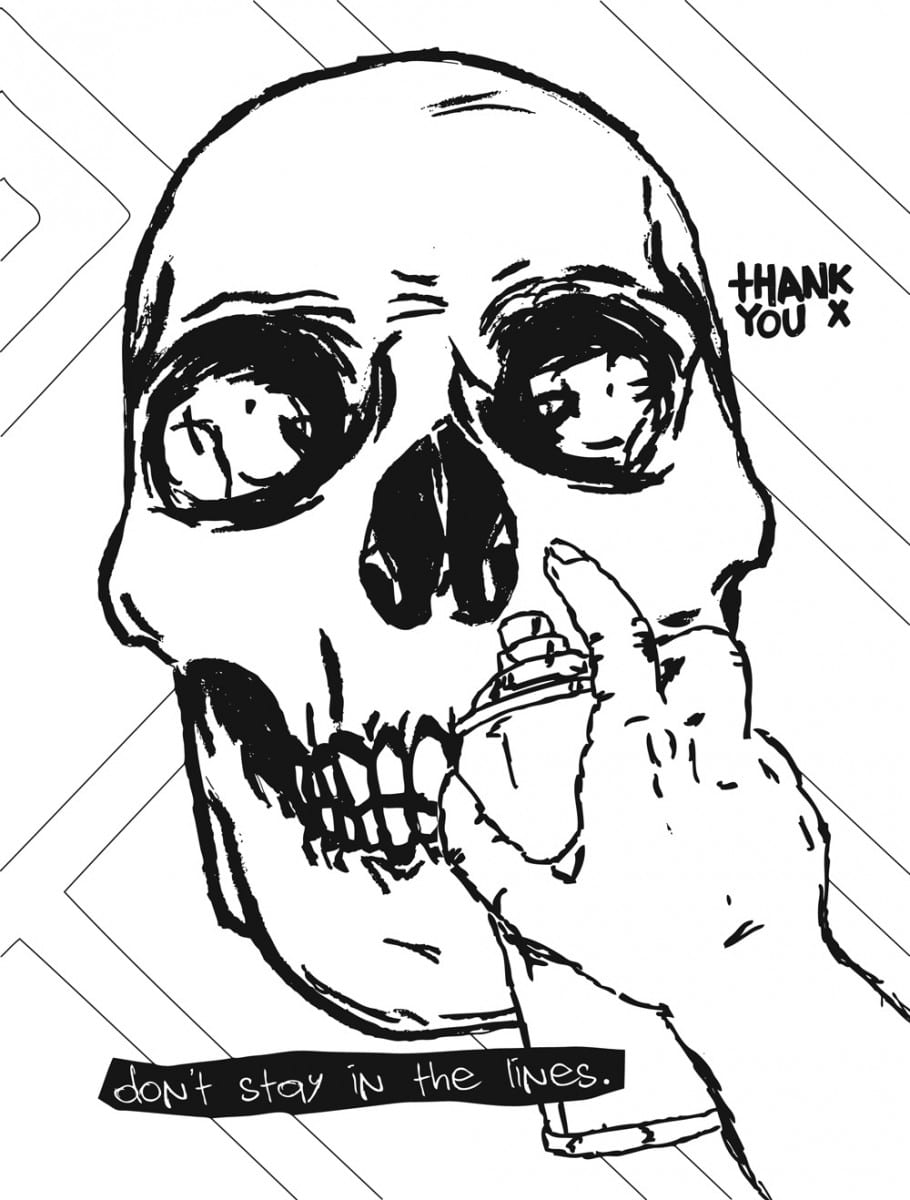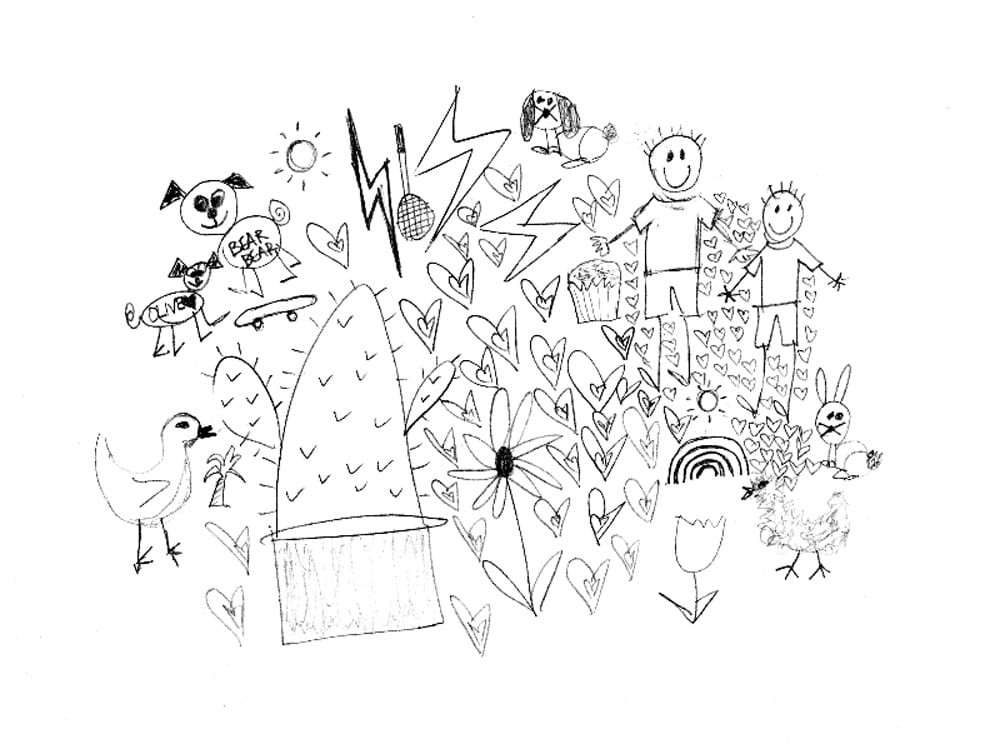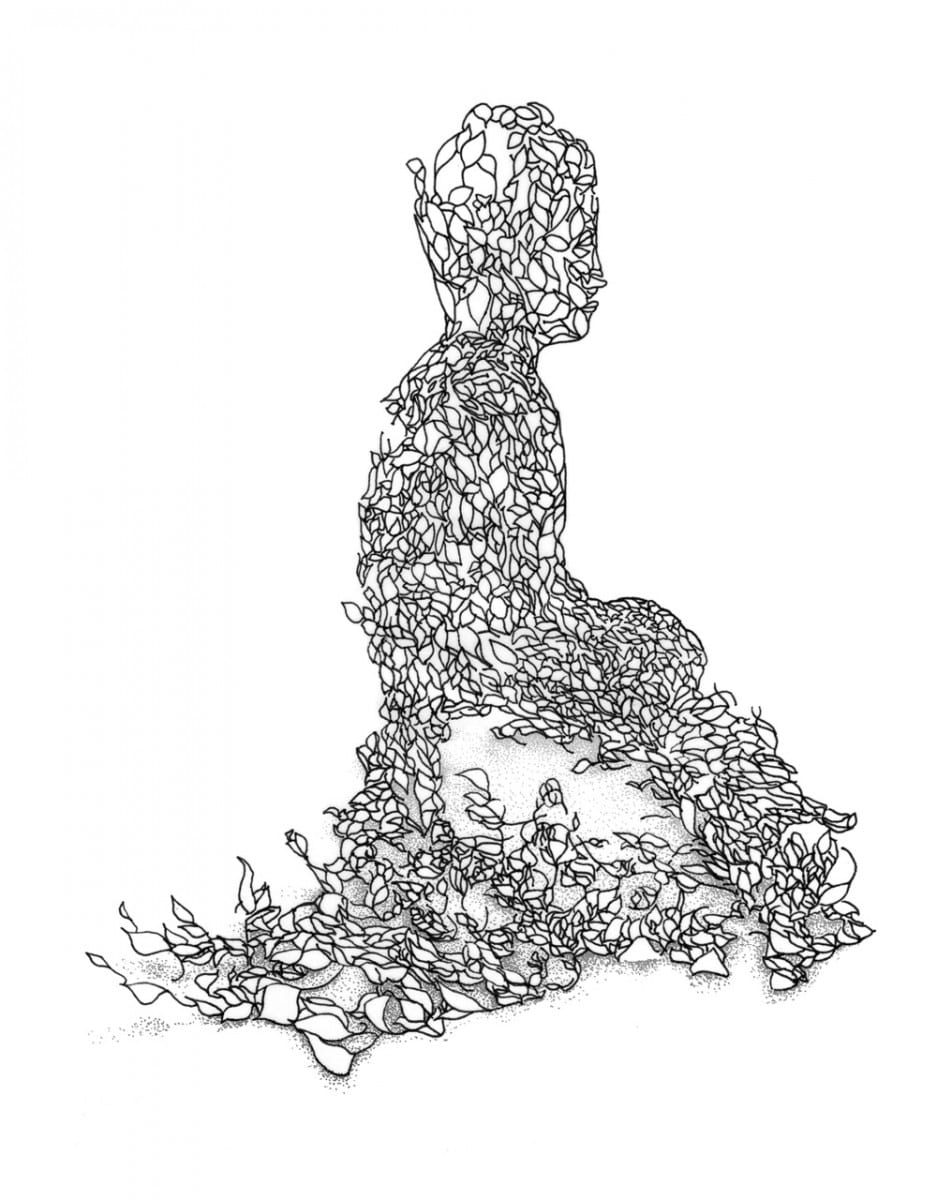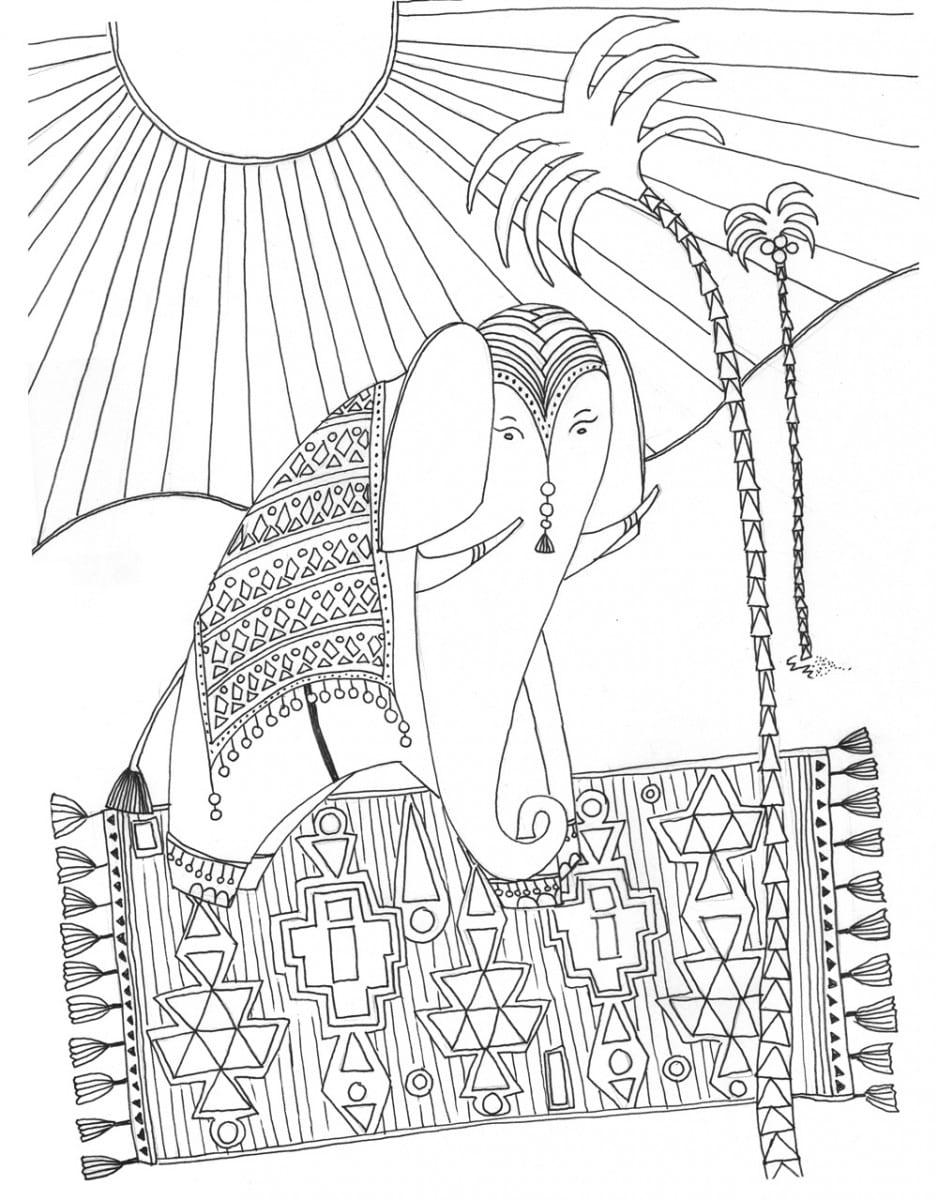 Mark your calendars for Saturday October 3, 2015 and celebrate the West Coast launch of Outside the Lines, Too at MOCA located at 250 S. Grand Ave., Los Angeles from 3-6pm.  Join over 50 of the featured artists, enjoy music by Money Mark and participate in a giant coloring wall.  Admission is FREE.  Click here for further details.
Don't have the book yet? Get your crayons and markers ready, flex your artistic muscle and purchase your very own copy of Outside the Lines, Too.