With a nod to Bacon, Agat Czeremuszkin-Chrut concerns herself with the life that paint can breathe into the human form. Vividly painted figures that twist and float, the forms are reminiscent of Clemente or Chagall. As the identities of her subjects fade beneath a primordial cocktail of colour and line, Agata reveals herself as more expressionist than realist. From viscous washes and liberal gestures emerge new characters; characters with their own impetus to huddle in corners, to blend together, or to move across the page.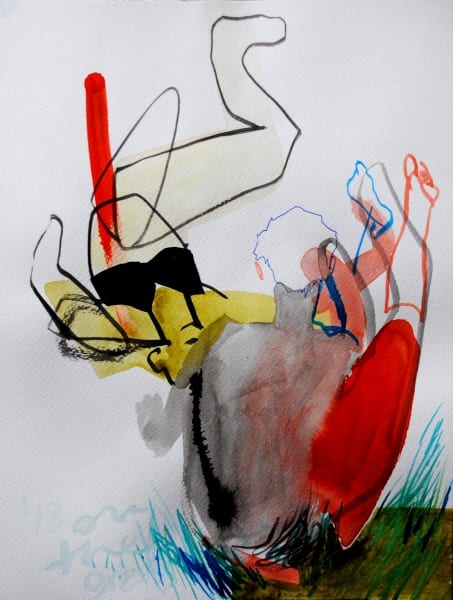 Perhaps the most interesting thing about Amy Dix, as an artist, is that her subject – water – is also inherent in her medium – watercolor. Concerned both with representations of femininity, and the ways in which water can reflect, distort, immerse and permeate, Dix's exquisite handling of paint prompts us to dwell slightly longer on these relationships.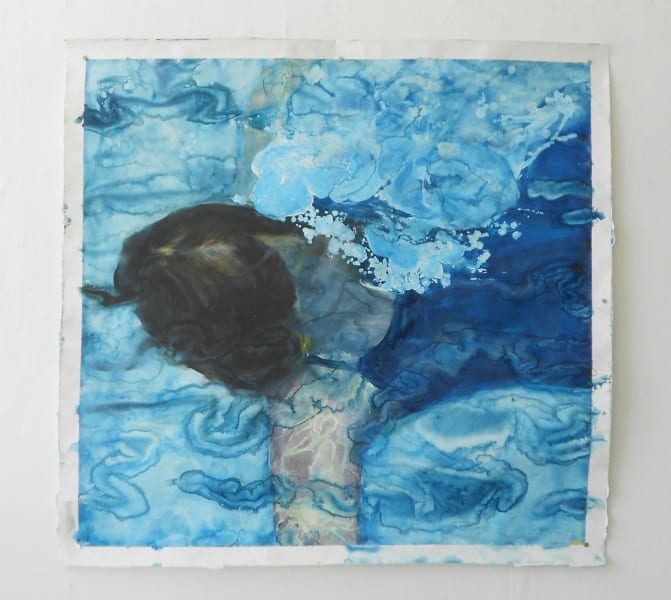 There's something poignant about the way Bartosz Beda applies paint – the images rise up like bruises.  Words will fail here. Beda is simply a brilliant painter – the paintings have the drama of Bacon and the gestural fervor of Auerbach.  Beda has received acclaim for his work, which includes being shortlisted for Saatchi Gallery & Channel 4's New Sensations 2012.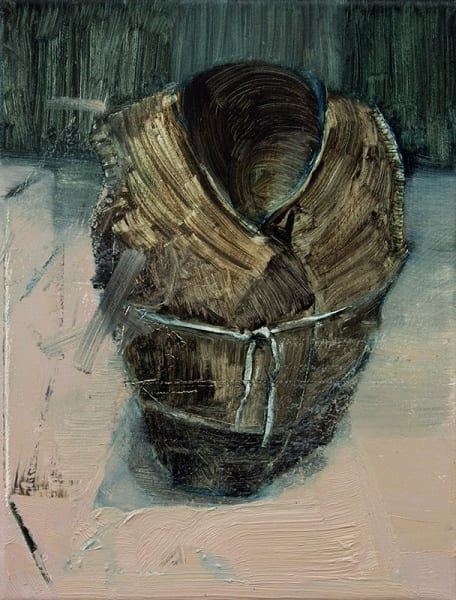 In Dami Kim's art we see an emotional reaction to nature. Her well worked, colorful canvases have figurative elements, such as a spiders web.  The viewer is actually caught in an expressionist whirlwind as the swirling, lines and textures create an overall sensation: augmenting our ideas of both the web,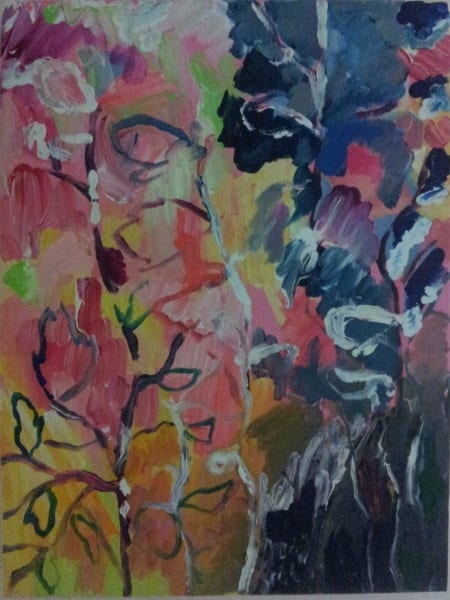 Hailing from Albuquerque, New Mexico, David Santiago utilises the imagery of both Native and Latin American culture rendered with cool modern style. Working with charcoal, pastel, and oil on wooden boards, his images tenderly interact with the natural grain upon which they sit. The fact that many of his paintings are cut from the same original piece sets up a dialogue between them, as well as a striking visual continuity when set in matching pairs.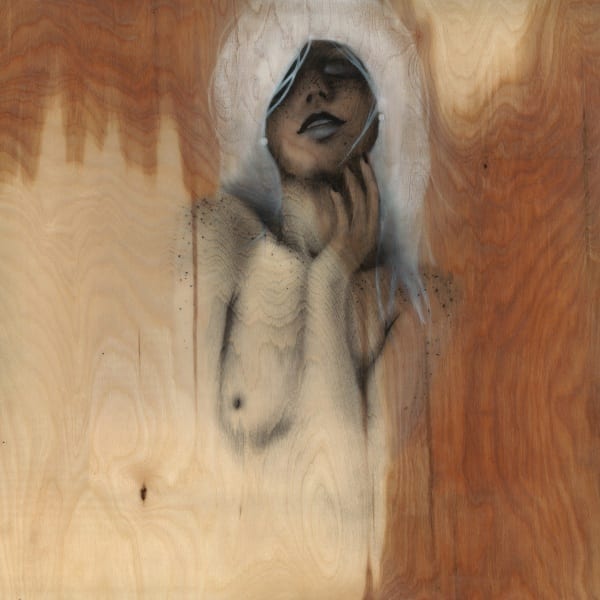 Emily Spicer takes us on an inspiring journey with the promise of discovering new territory of fantasy and imagination. She indulges in a childlike sense of adventure, charging the beauty and richness of old maps as the backdrop and starting point of her paintings. Captivating the viewer in unseen interpretations, mixing opaque gouache paint with the graphic, illustrative presentation of maps, Spicer's vision is revealed with confidence; a conception drawn from simplicity and resulting in perceptibility.
Originally from Wisconsin, now living in Vancouver, Greta Taxis takes advantage of her vast surroundings – painting to the rhythms and colours of the natural world. Following very much in the steps of American Abstract Expressionists such as Helen Frankenthaler and John Seery, Taxis pursues an energetic agenda of lyrical abstraction with reflections on pointillist color theory, too.
Fontaine-Wolf is an artist of great technical ability, tact and an instinct.  A fine balance between the extremes of the photo-realistic and the expressionist; polished fullness and the flatness of a blank canvas, the resulting paintings retain the rawness of a work that seems to have been born in front of you. This dialectic between the tamed and the wild finds its thematic echo in the notion of femininity and the expectations of beauty that Wolf presents and evaluates.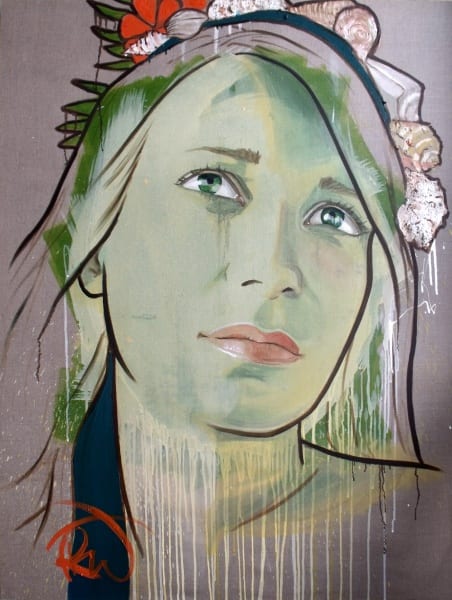 As a painter she is bold and affrontive, handling both the medium of paint, and the human form with a technique conversant with legends of fashion-illustration such as René Gruau. Their size have great impact, and always thoughtfully composed, Wells' paintings oscillate between the polished and the raw in their critique of perfection.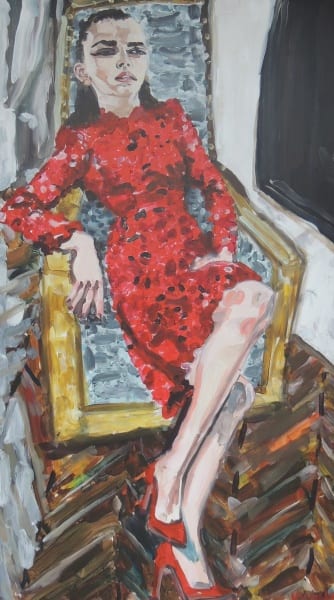 Kushwah studied fashion design after high school which helped him chance upon the medium of photography. After working as an assistant photographer in Mumbai for a year, he studied photography in the quaint town of Ooty in south India before moving to London for a PG diploma at London College of Communication and subsequently, an MA degree in Photography at UCA, Rochester, UK.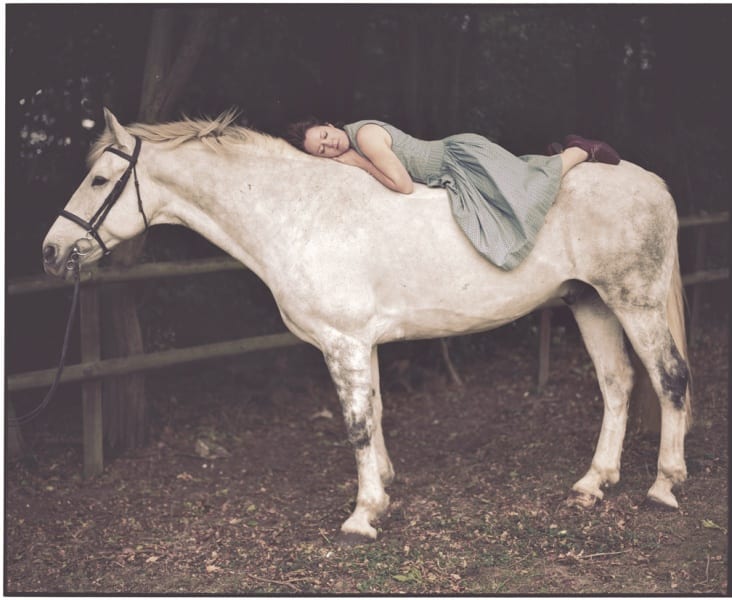 Featured Image:  Greta Taxis, A Collection of Seashells, acrylic and gouache on Fabriano paper, 56cm x 76cm