Xin Song received an invitation from the MTA to commemorate and celebrate the 100th anniversary of Grand Central Terminal in New York City for On Paper/ Grand Central at 100.  
She is one of four international paper-cut artists asked to create works that will be displayed in the lower level light box September, 2014.
As many people know, the history of Grand Central Station is monumental.  Every design represents a sculpture inspired by artists of that period.  I began by visiting the New York Public Library and MTA Arts for Transit Museum, I also read many articles and studied old black and white photographs.
I visited Grand Central Station a few times and I took many photographs while walking and sitting.  I watched people coming and going, the overhead bell, the magical sky, sparkling chandeliers, and large cast iron windows, as well as Roman reliefs.  As I looked at the photographs back in the studio, my own thoughts gradually formed, and I began a preliminary sketch.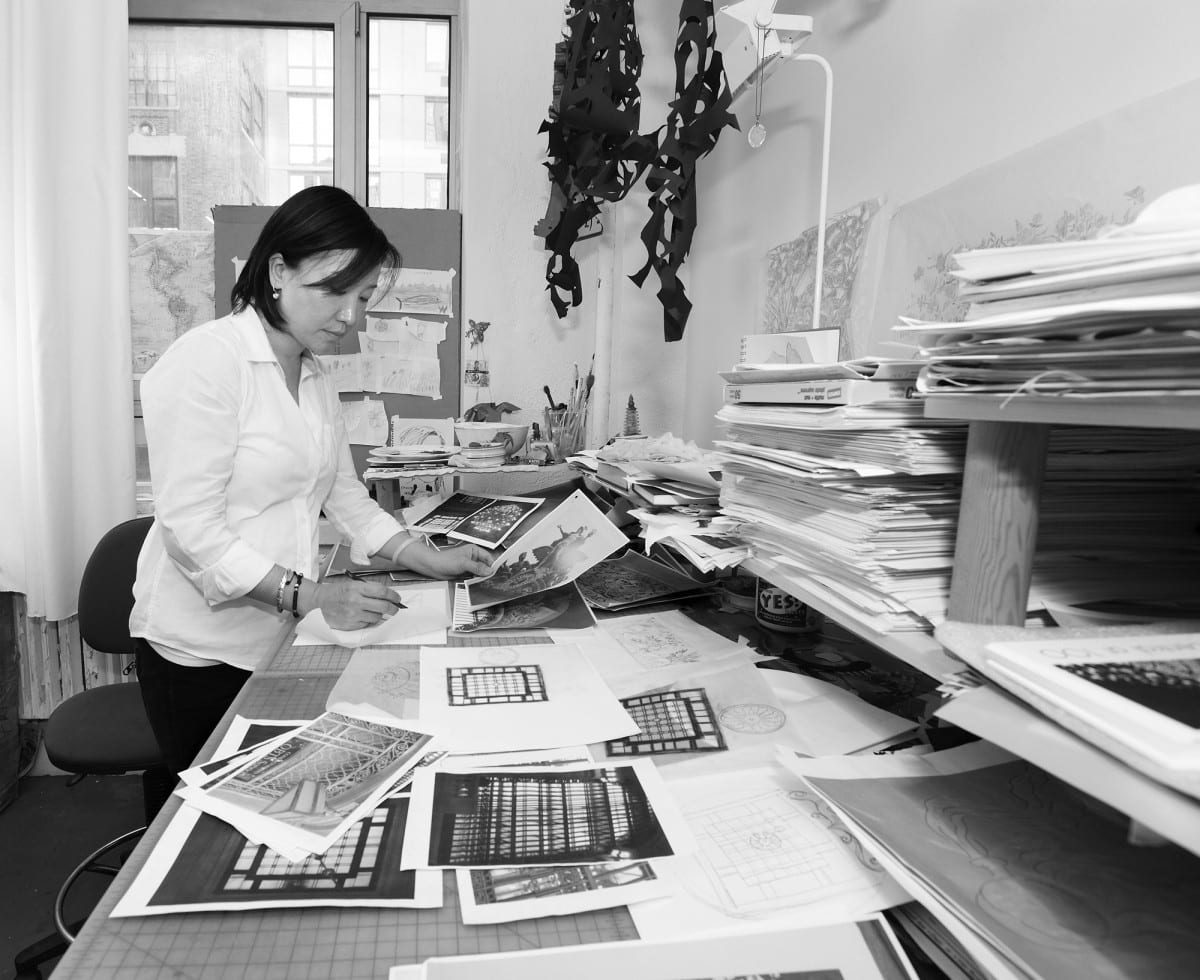 After a few small drawings, the center of my image became a large clock with Roman designs and patterns embossed on both sides.  At the top, the charm of the star patterns creates a dream for the travelers as it plays with the light from behind the box.  Through an organic process the line designs changed continuously into the final piece.  After almost exactly three weeks of work, I had four works completed.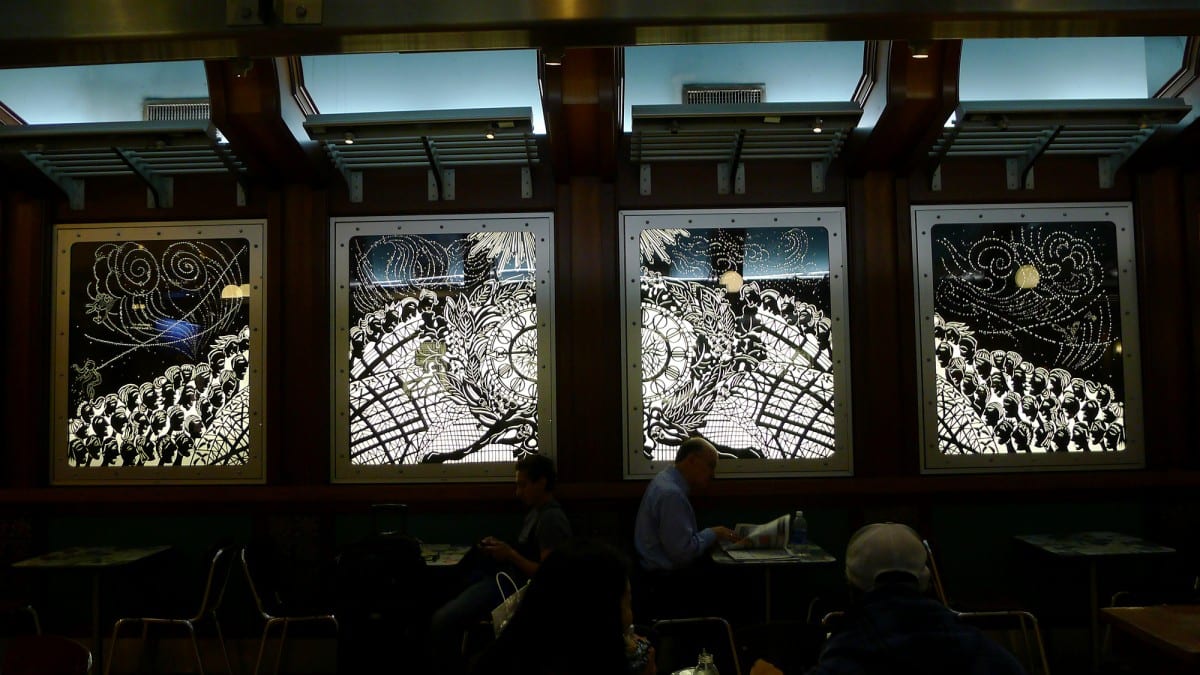 Although the placement is dispersed, I wanted the four light boxes to connect, and decided to use a screen format focused on four symbols: time, clock, gate, and light.

Time: Time is very important.  When we rush through the day, we don't realize how quickly time passes by, a day, a month, a year.
Clock: The Grand Central clock, surrounded by Roman gods, creates a timeless piece.  The tick, tick, tick of the clock act like bells keeping time in this train terminal.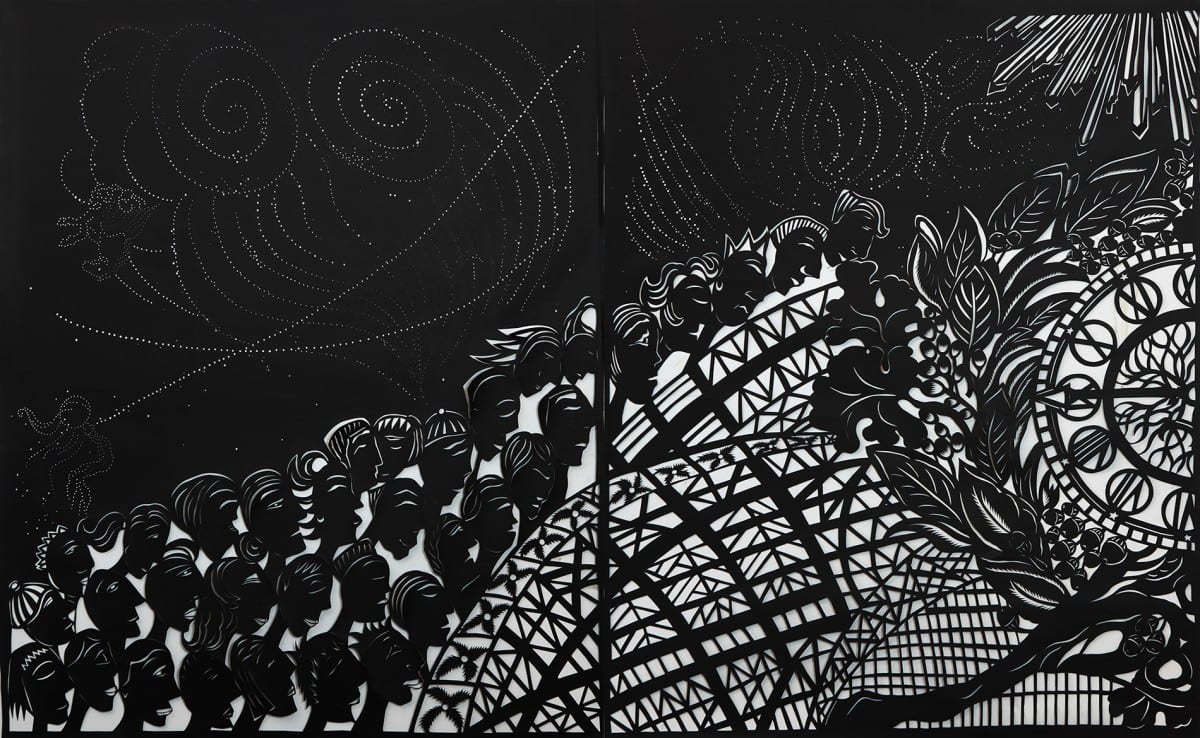 Gate: The gate and the window have the oak and acorn pattern, which features the Roman god of travel.  Representing strength through the goddess of wisdom, the detail also represents the Vanderbilt's family motto "great oaks from little acorns grow." Acorn and oak leaves abound, intertwining a winged wheel representing transportation.
Light: Different transformations of sunlight and incandescent lights made me think about the rise of New York's iron industry during the 19th C.  Using black paper was only a happy coincidence!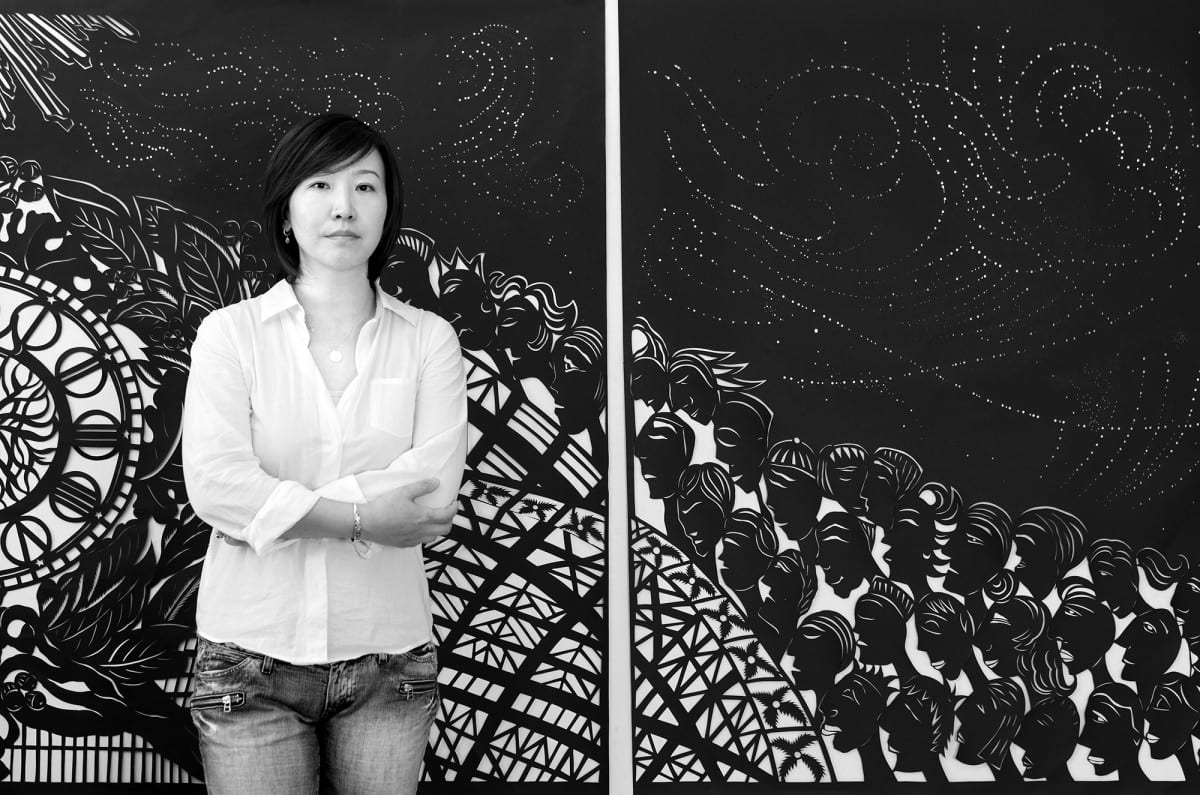 Take a public view of On Paper/ Grand Central at 100
All images © of the artist