Art Merge Lab presents Second Nature: New Work by Yeonju Sung showcasing ten of the artist's deceptively complex photographic prints and projections.
This body of work started with an apple skin.  I was watching my mother as she peeled apples and was fascinated by the way she was able to peel the whole apple in one motion.  I saw her produce this single, long strip of the entire skin and I realized the skin could be a stand-in for the three-dimensional object.  Yet, this was an object without its substance.
Thinking about skin led me to consider fashion and clothing as a second skin.  I began creating clothes out of edible material, starting with the apple skin and using a growing list of materials—anything from pasta, spinach, bamboo shoots, mushrooms, bananas, red cabbage, leeks, to lotus roots—consumer objects made literally out of consumables.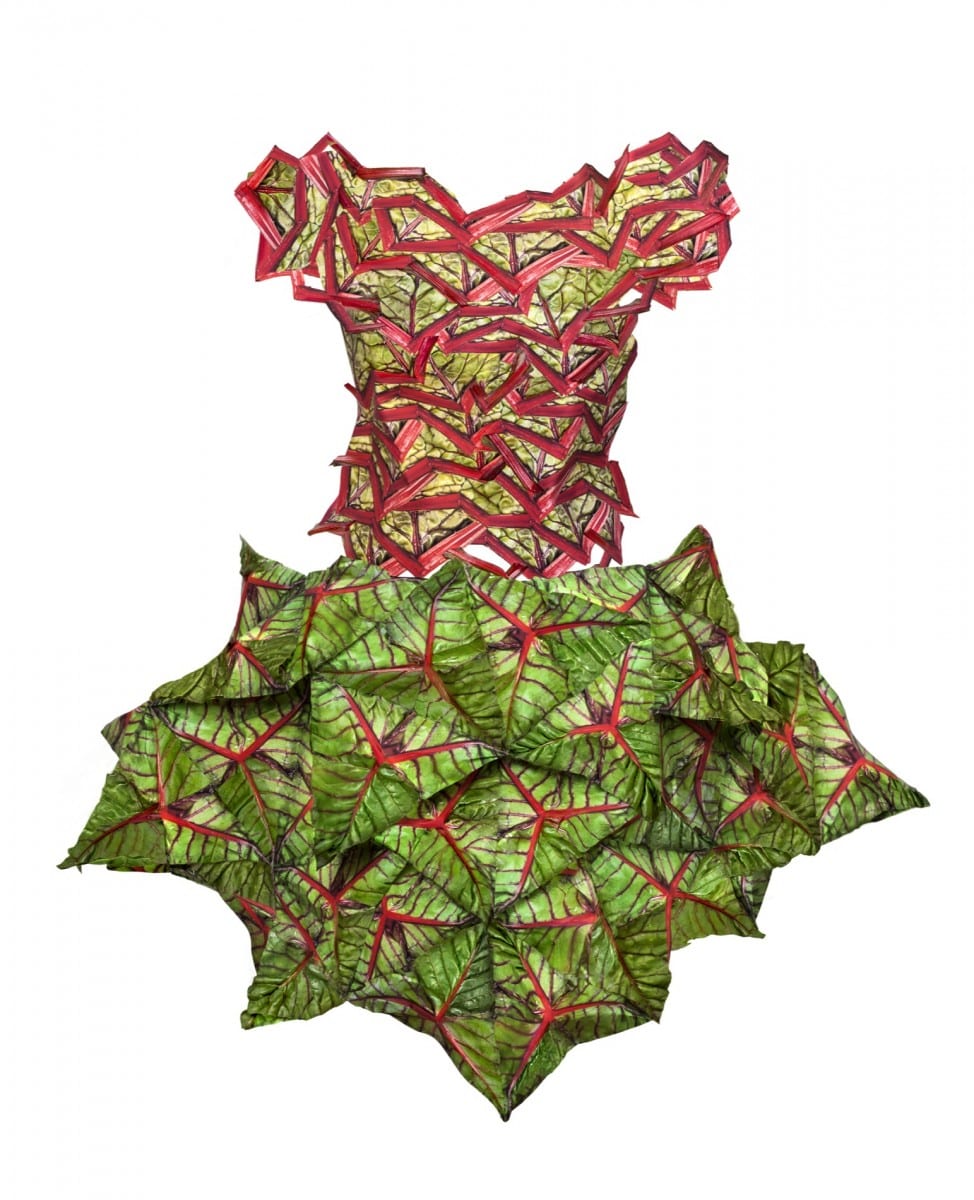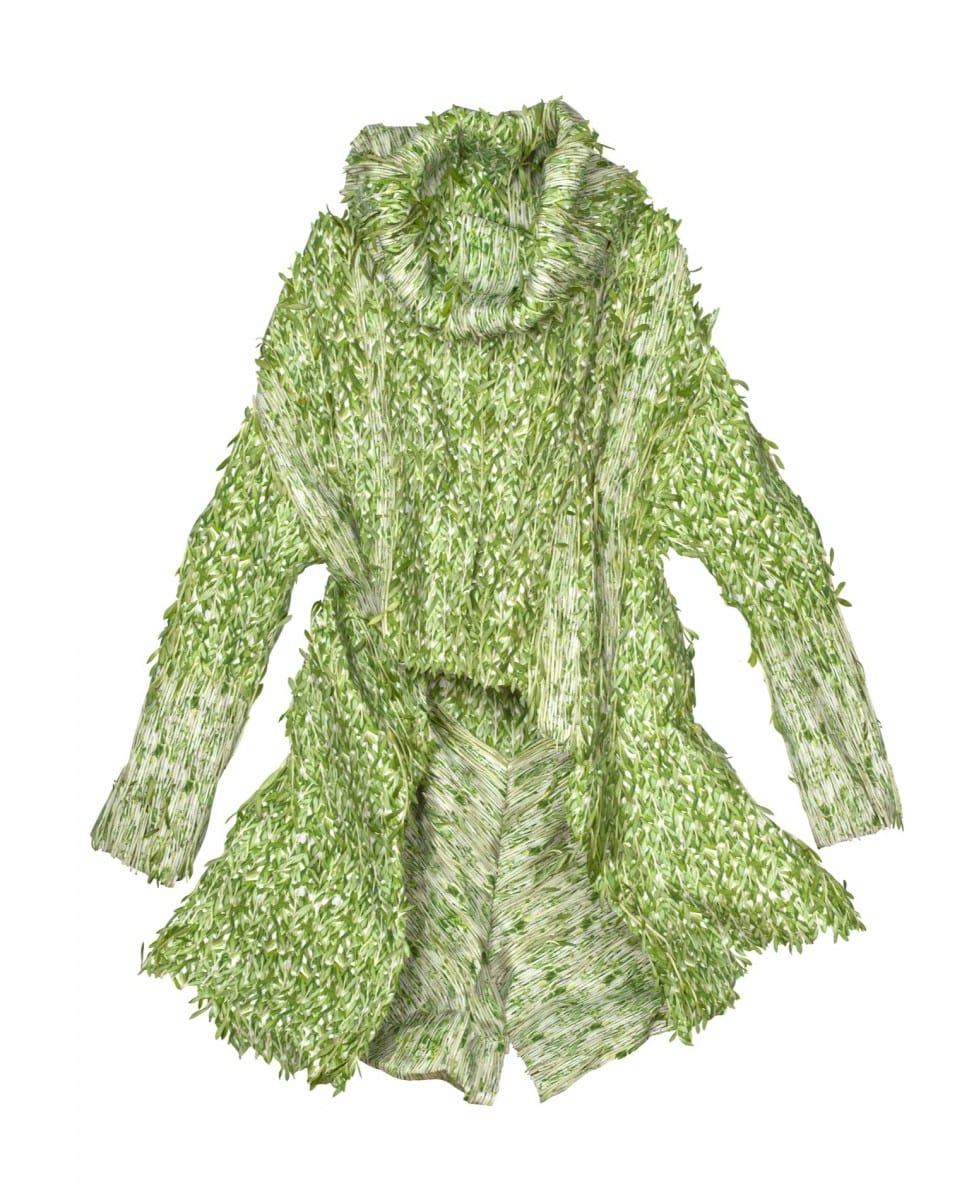 The process became much more complicated as I went forward.  I would arrange this material into photoready patterns that mimicked the patterns on textiles and printed fabrics, and I would photograph the results.  But then, I started printing these photographs and reincorporated the prints back into my sculptural objects, thereby combining the digital print, with the real thing.  I then photographed this hybrid real and virtual object, printed the new version, and repeated the process.  It came to a point where, in spite of appearing to be real edible material, the majority of the object was actually made of digital prints.
At the end of this process it became unclear, even to me, whether what you are looking at is the real thing, or a photograph of the real thing.  The boundary between the real, and the digital is blurred totally.  And even though these photographs can be recognized immediately as clothing, they are much more ambiguous as objects: are they sculpture, photography, fashion, digital prints, or something else? I want people to look more closely at seemingly familiar objects like clothing.  Are they really so transparent? Do we really see what we thing we see? Or is our consumption of images in our visual culture too easy?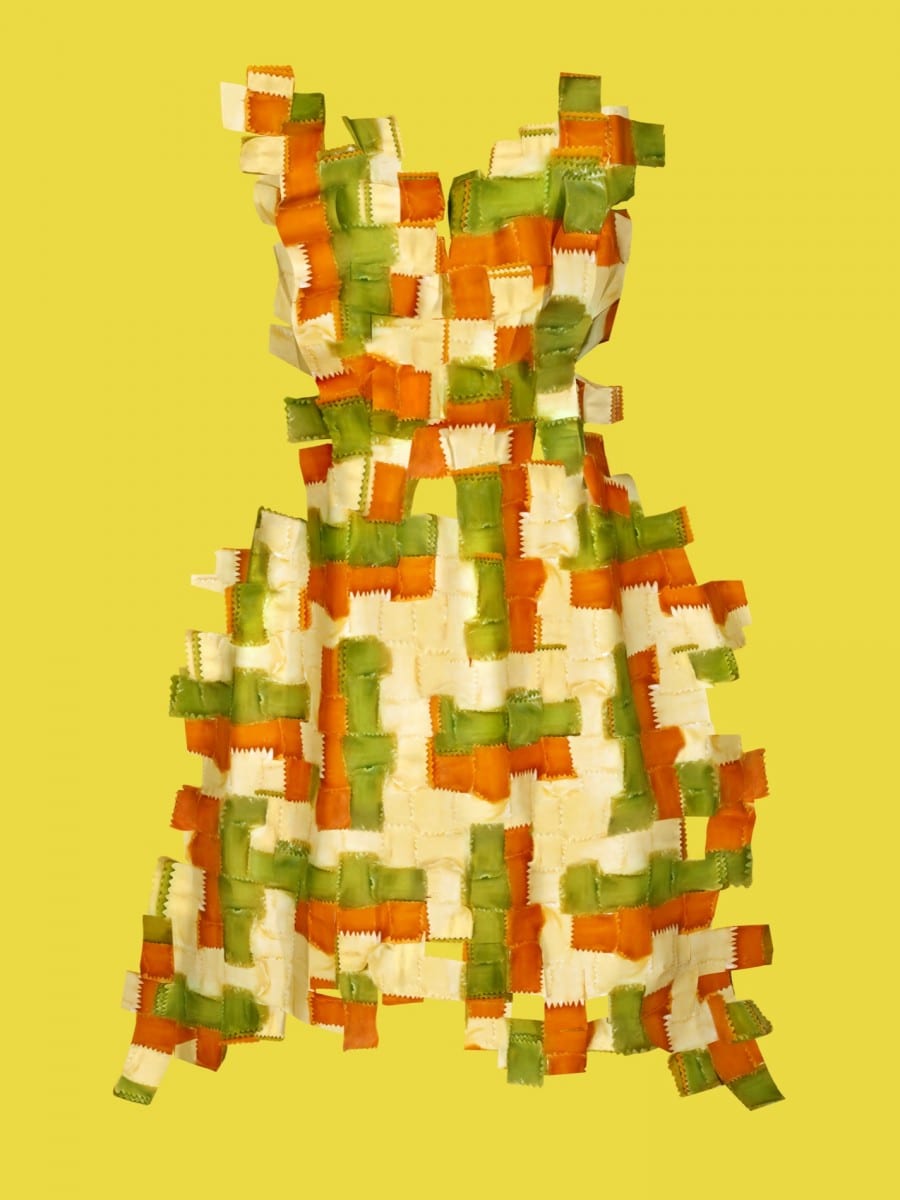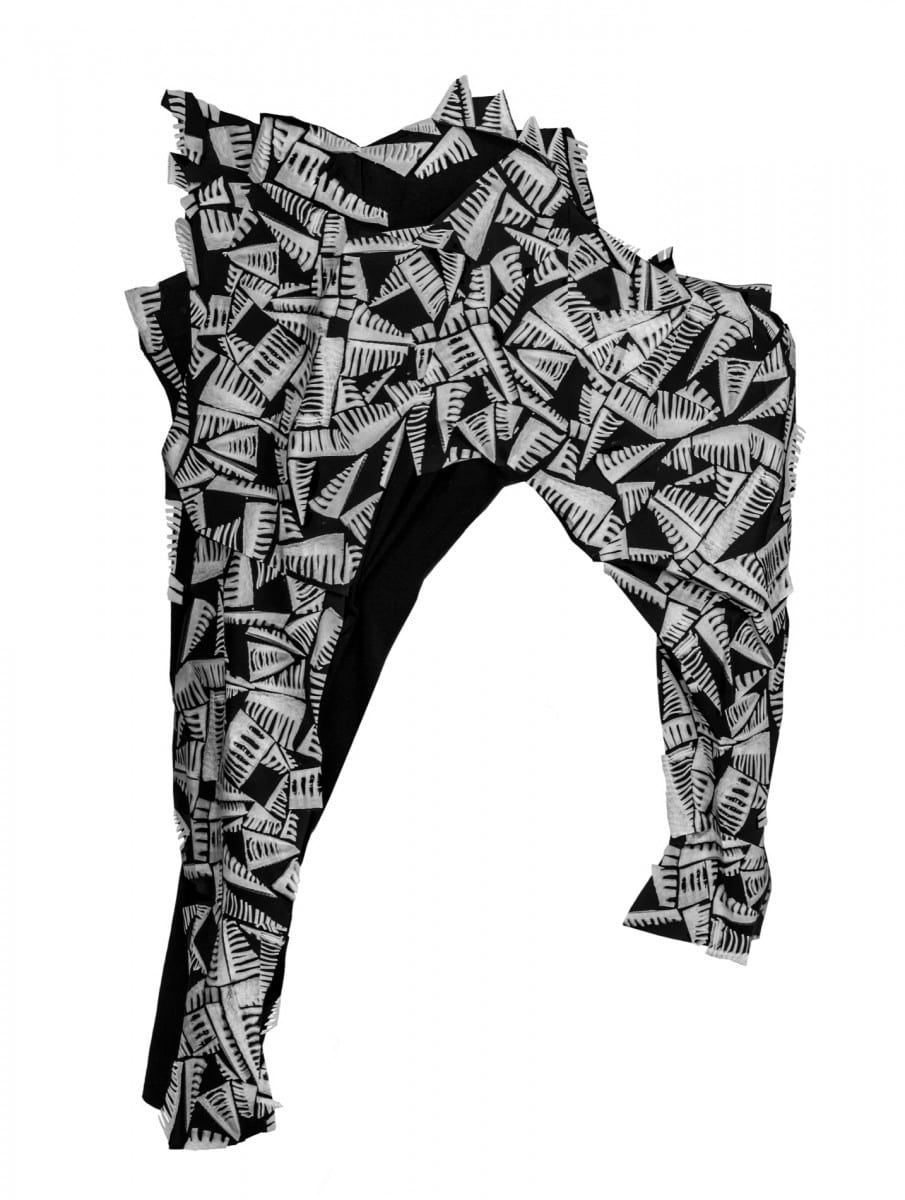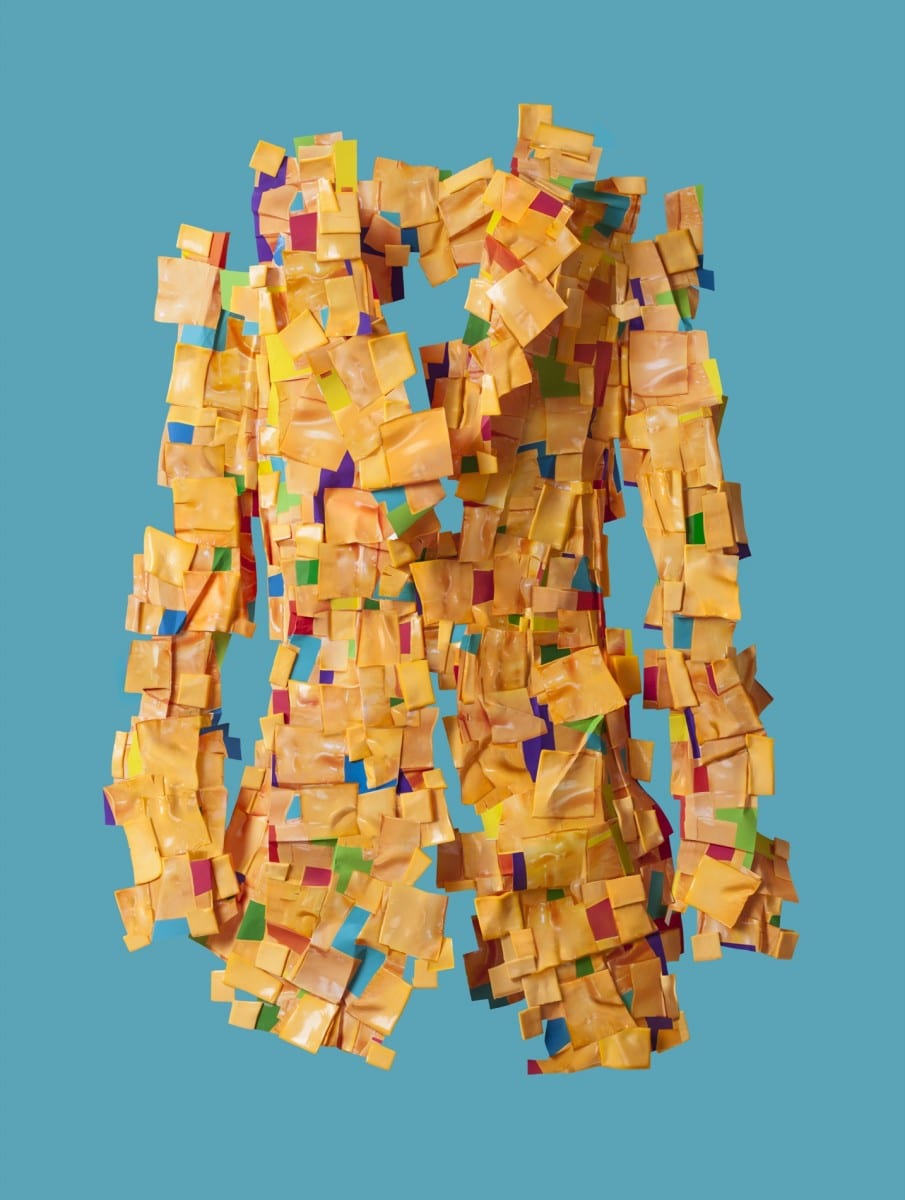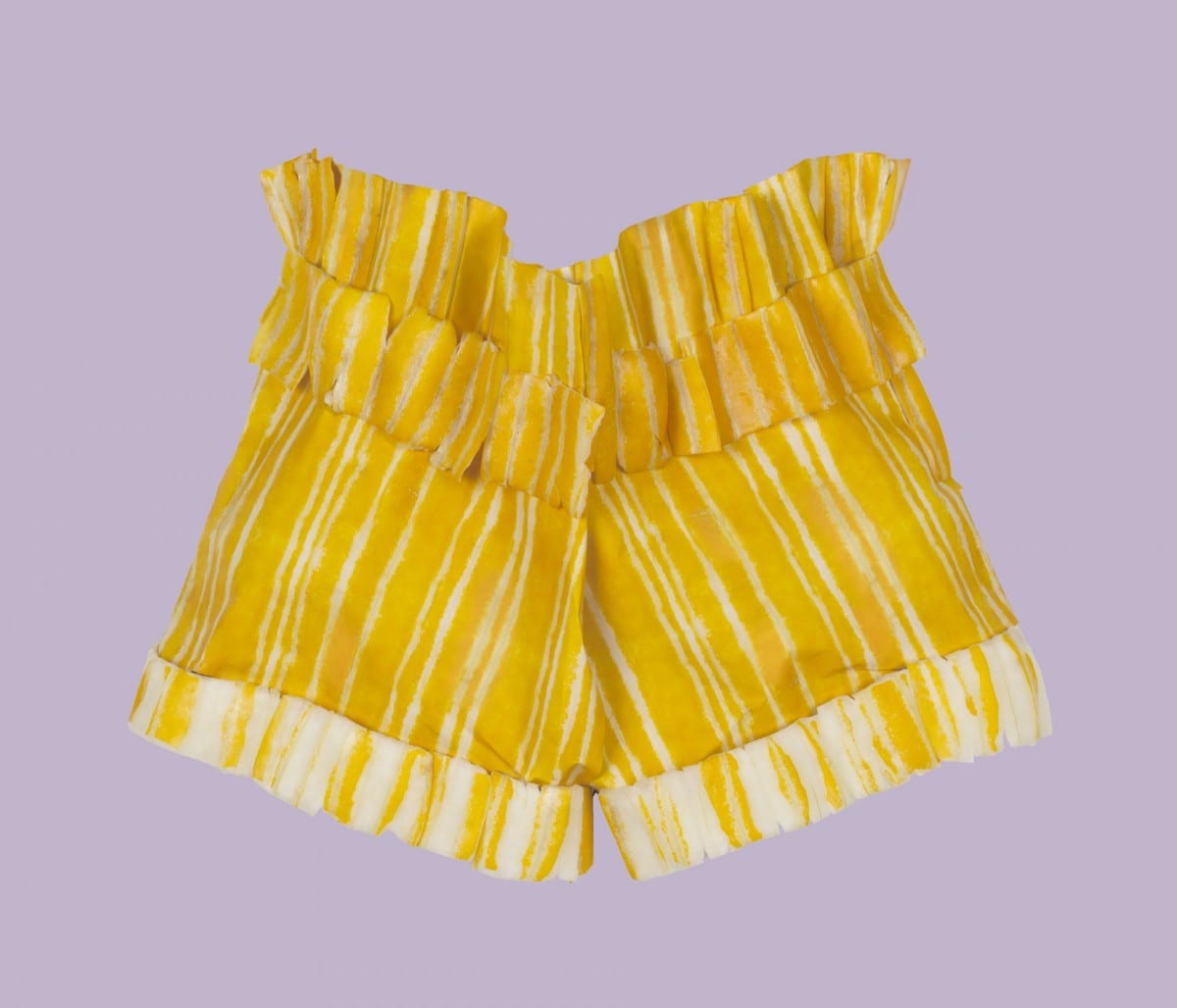 Catch a glimpse inside Yeonju Sung's process.
Featured Image: Yeonju Sung, Sikeumchi  Pigment print, Edition of 5, 100 x 100 cm, 2013
All images courtesy of © of the artist and Art Merge Lab