London based designer Bilge Nur Saltik transforms traditional tableware into unexpected and playful objects.   She recently introduced a ceramic tableware series called Share.Food that encourages diners to engage with each other throughout their meal.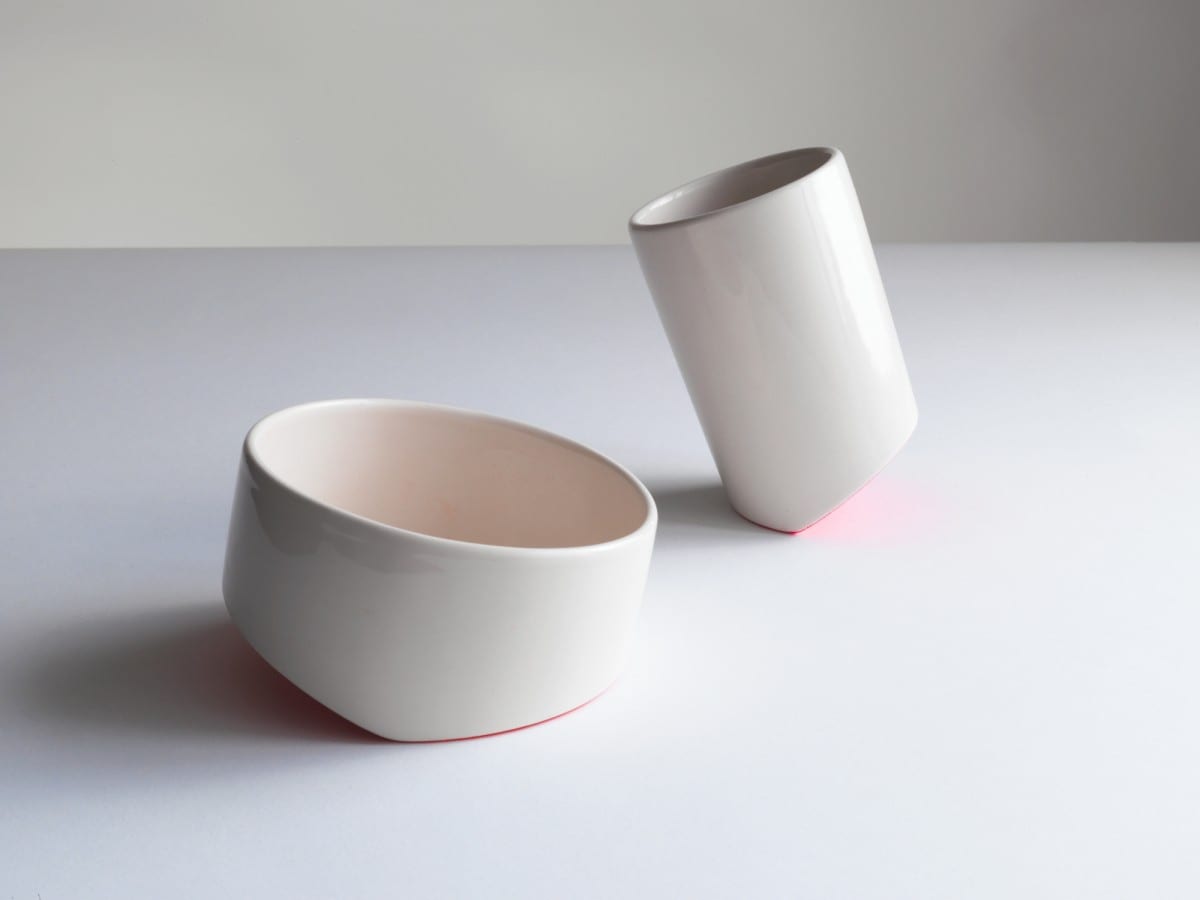 Share Food is a ceramic tableware series by Bilge Nur Saltik.  Upon moving to London, Saltik became aware that sharing food is not encouraged in every culture, in fact, it is may be considered inappropriate behavior at a dinner party.  However in some cultures sharing food also is an expression of generosity and pleasure.  As a playful response to the dining etiquette of the twenty-first century, Saltik developed a series of ceramic dishes that would facilitate the sharing of food, therefore inspiring communication at the table.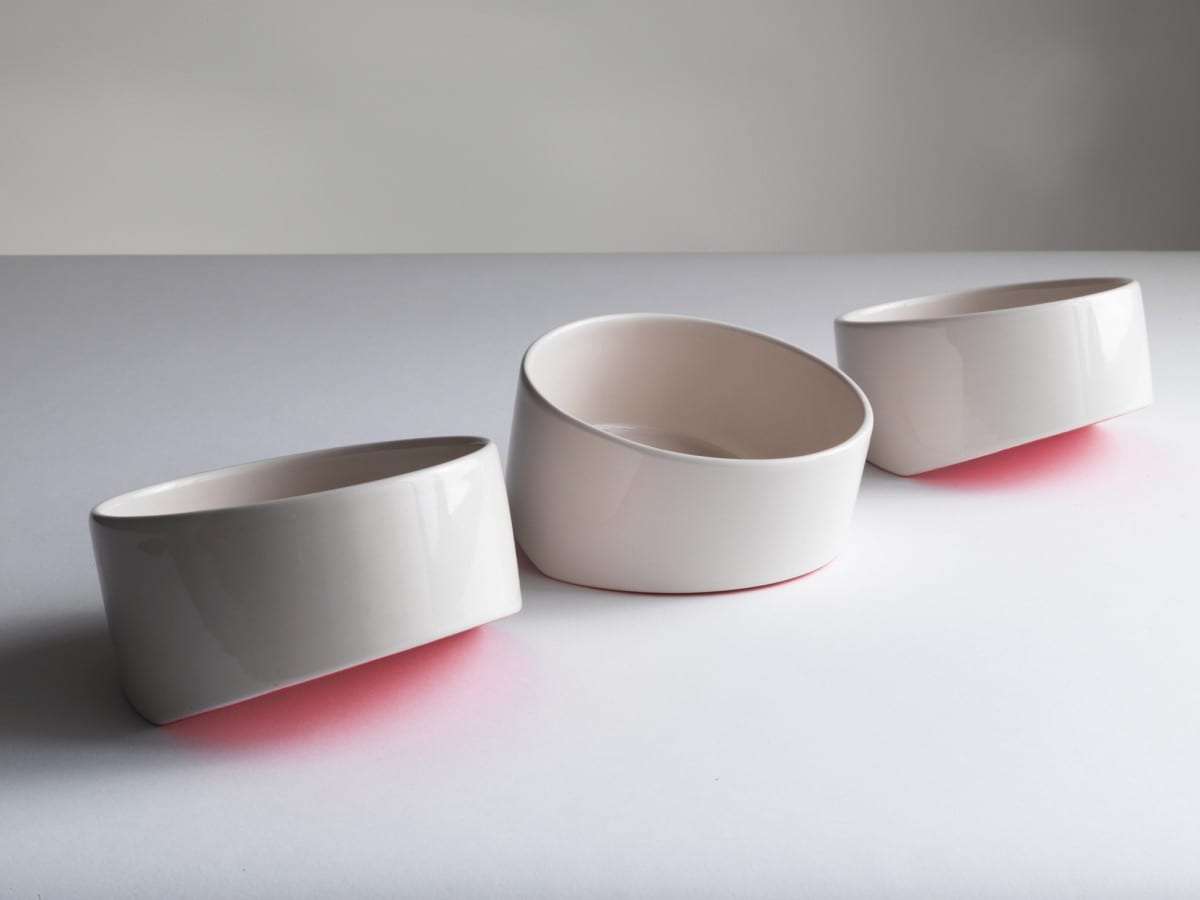 Share.Food is ceramic tableware thinking through the dinning etiquette of 21st century.  Saltik is focusing on the best manner of sharing food.  Plates and cups designed to give the user the option of opening their plates to others.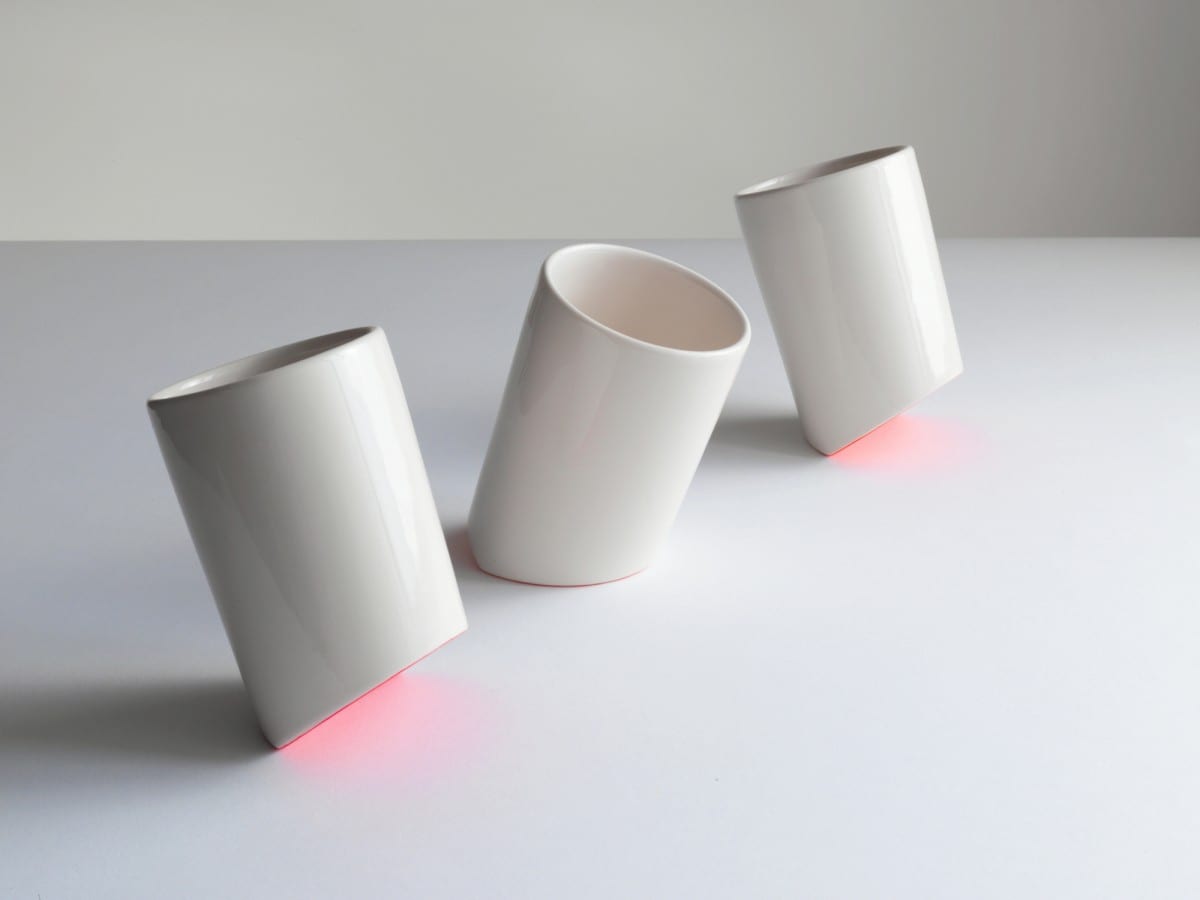 Saltik's aim is to encourage people to share their food.  Open your plate to others to initiate conversation.  She believes sharing will encourage communication between people.
The angled bottom of each plate and cup allows the vessels to rotate and adjust their position, thereby providing access to multiple diners and encouraging people to share food. By exchanging an intimate experience, the users of these vessels negotiate the cultural discrepancies between different nations' attitudes towards food, consumption and behavior.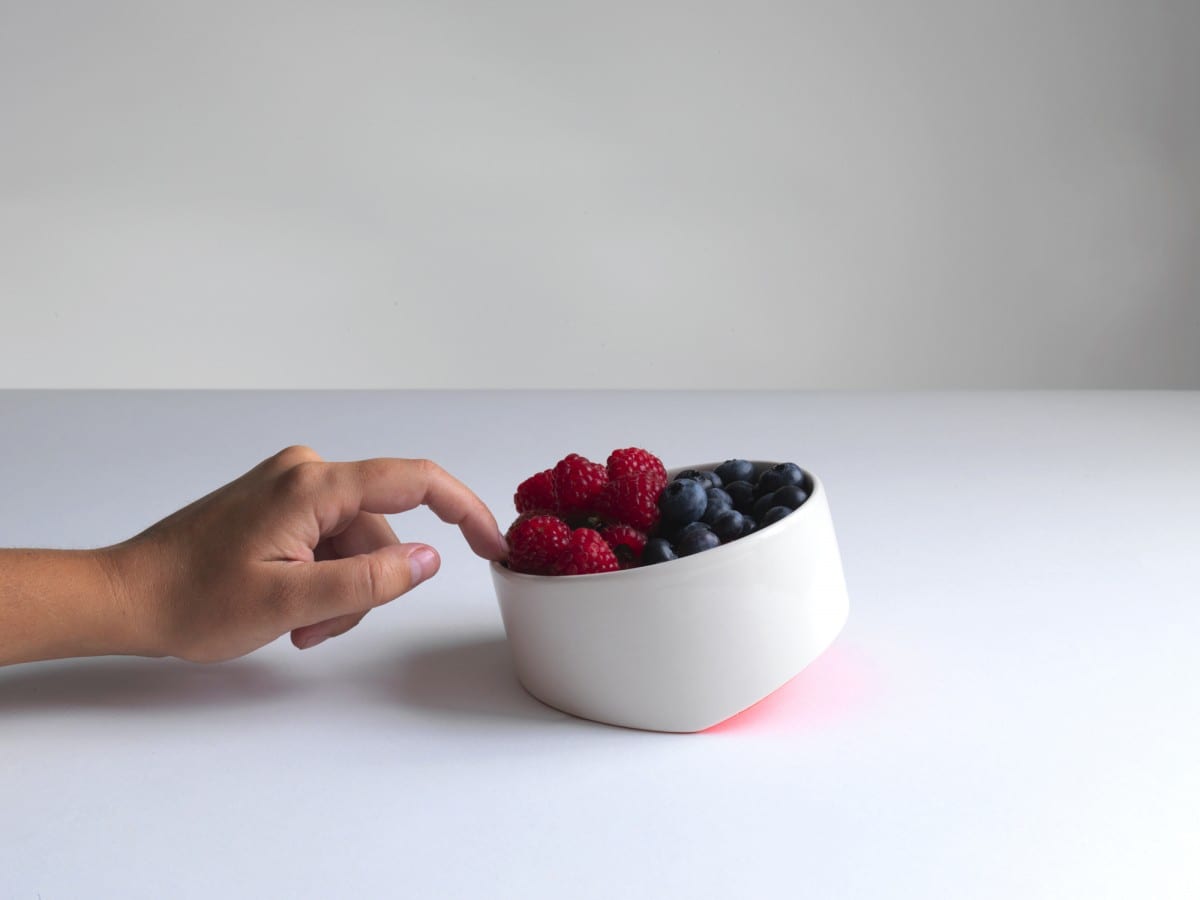 The glow is to underline the angles.  It is to indicate the direction of sharing and to create curiosity.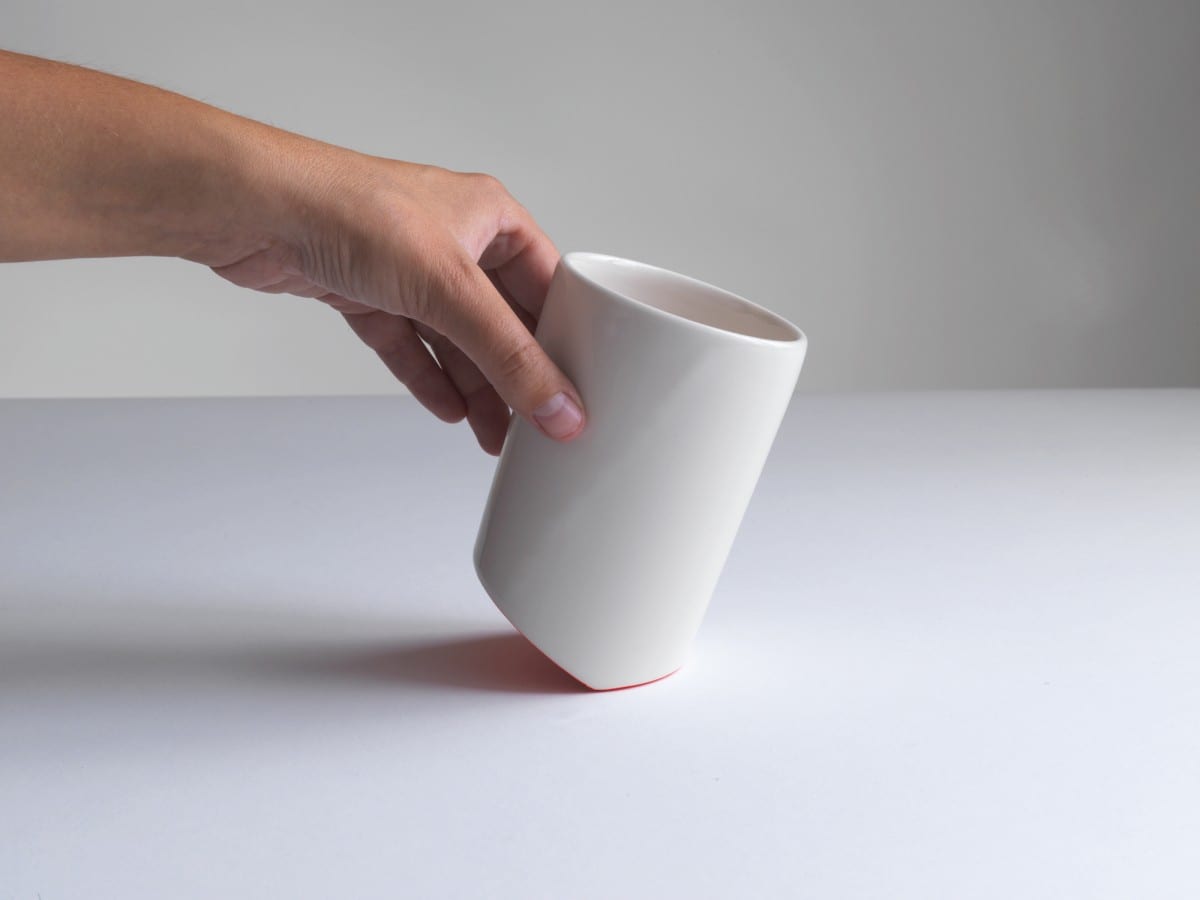 With angled cups and plates It is a bit of a balancing game around the dining table. Users can either balance everything towards themselves or they can tip them over and open their plate to other users. Bilge Nur Saltik's tableware was displayed as part of a graduate showcase BRINK at Tent London and the Going Into Business exhibition of work by this year's Design Products graduates from the Royal College of Art during London Design Festival.
Featured image: Bilge Nur Saltik, Share.Food ceramic tableware series, 2013
All images © of the artist