a.gor.a architects see themselves as universal advisors facilitating a dialogue with the people they are building for.  
Installation Magazine:  Your projects include temporary dormitories, schools and medical training centers in remote areas.  When was a.gor.a architects founded and what is your mission?
a.gor.a architects: a.gor.a architects was founded in 2012 by Albert Company Olmo, Jan Glasmeier and Line Ramstad.  This architecture office is based in Mae Sot, Thailand working with marginalized groups, community based organizations and non-governmental organizations (NGO's) along the Thai-Burma Border.  Besides working on several school projects, a.gor.a architects have teamed up with the local construction group Gyaw Gyaw to consult for the local Mae Tao Clinic, a health center that provides free healthcare for Burmese refugees and migrants.  In addition we are designing and building the new Mae Tao Clinic in the outskirts of Mae Sot.  Our mission is to support local (NGO) or Community Based Organizations in need of efficient, ecological and sustainable construction solutions.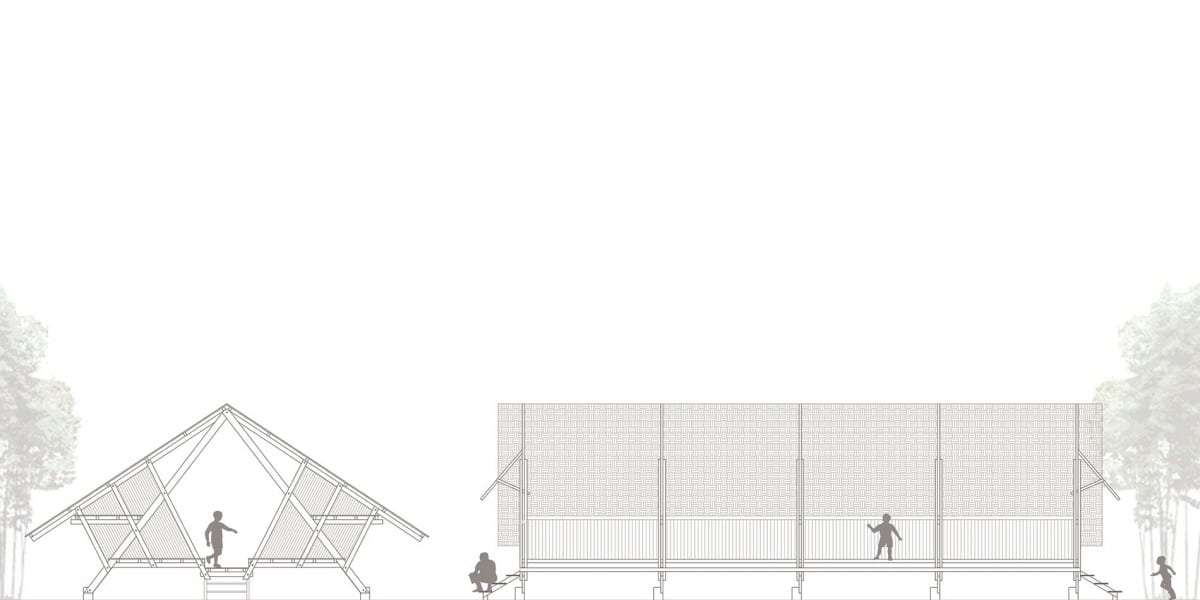 How did your firm first become involved in developing these structures?
Mae Sot is a relatively small town with a large number of NGO's.  The word spread quickly about having three architects in town and we were asked to get involved in a variety of different projects along the Thai-Burma border.
How do you determine the locations of your projects?
Most of the time we have space restraints as any project has.  The schools we have built until now are all located in relatively dense villages and we always have to adjust our designs slightly after we research the sites.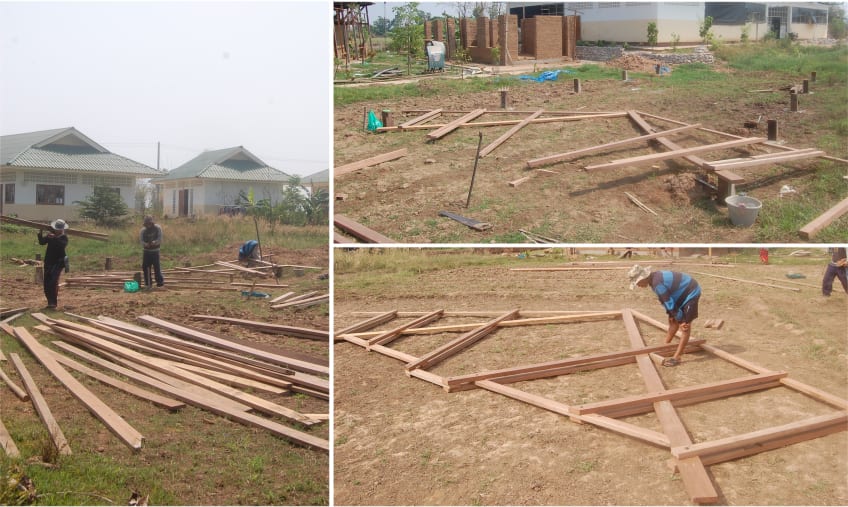 The use of materials makes your structures particularly unique as they are environmentally conscious and include earthen bricks.  What role do materials play in your design process?
It is important to use as many local materials as possible.  The use of adobe is very important for us since we are supporting local communities by producing our own bricks and buying readymade concrete or cement from big cooperatives.  Bamboo, eucalyptus and second hand timber are other materials we use.  Every local worker knows how to build with these materials which allows the projects to progress smoothly.
Do the choices in material help to expedite construction?
The choice of adobe slows down the construction process severely, due to the fact that we have to produce all adobe bricks ourselves.  If we would invest money into cement or concrete, we would finish our projects much quicker, but we prefer to support the communities by giving them work, even if it means that the project takes two months longer.  We try to help the local economy by investing more money in labor rather than materials but always trying to maintain our final budget.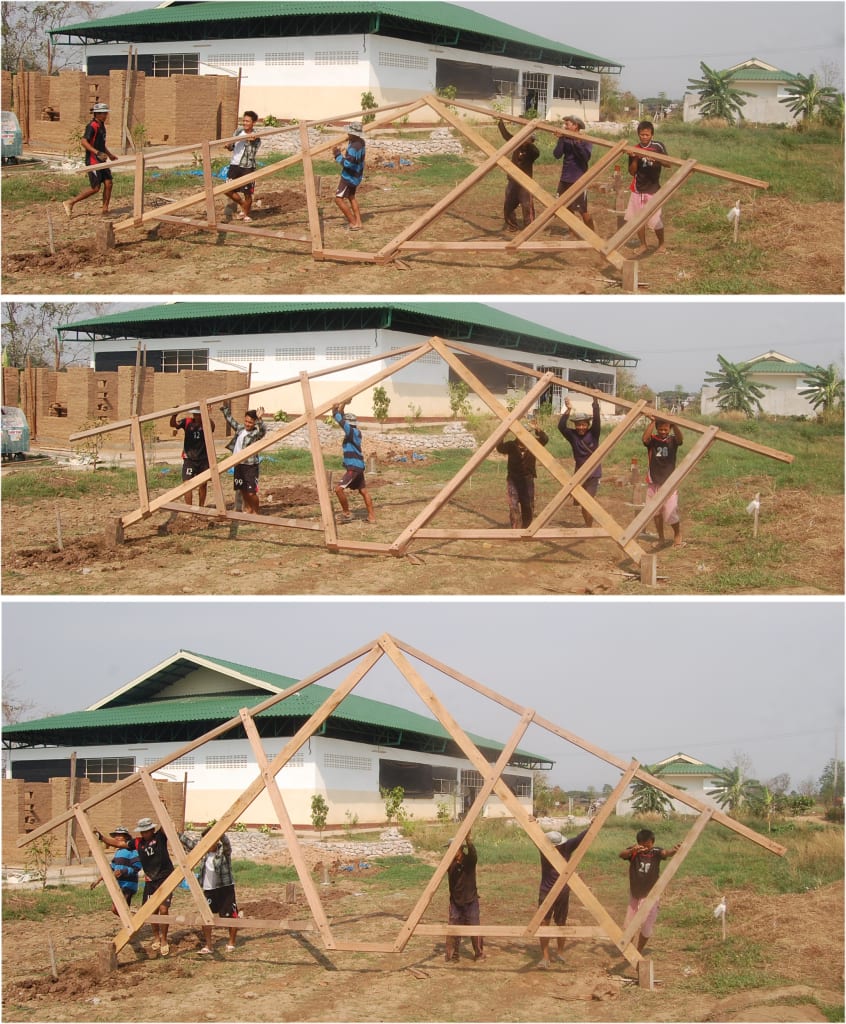 What is the typical duration of construction from start to finish?
A temporary dormitory with sleeping and semi-private space for twenty four kids take three to four weeks to build.  We use bamboo and eucalyptus for the structure and floor and thatch or eucalyptus leaves for the roof decking.  An adobe building takes much longer, we usually build at the end of the raining season (mid-October) until mid June, when the raining season starts again.
How large of a crew is required to complete the project?
One of five temporary dormitories took four carpenters three weeks to finish.  The adobe classrooms are about 200 square meters and took a team of 10 workers about six month to complete.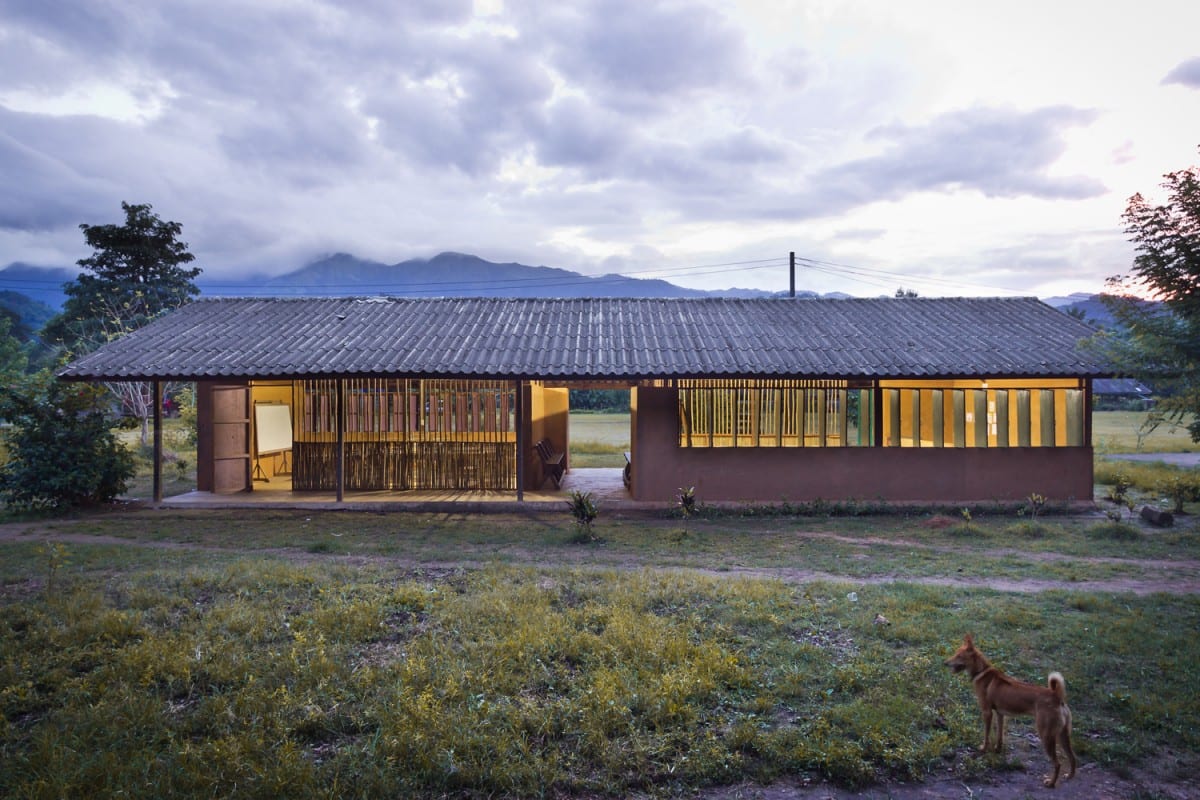 How do you think the materials influence the space?
Adobe is a very intelligent material due to the fact that is slowly releases the stored temperatures.  If it is hot outside during the day, the temperature inside the classrooms is relatively cool and vice versa at night.  Adobe is also a material you want to shape curves with, right corners are very difficult to achieve with this material so we create a very haptic surface instead.
The impact of your projects is tremendous- can you reflect on a particular experience or moment that was especially gratifying?
I think is gratifying to see that people use the buildings the way we have designed.  This means we have understood their needs and that our building adapts to the local modus vivendi.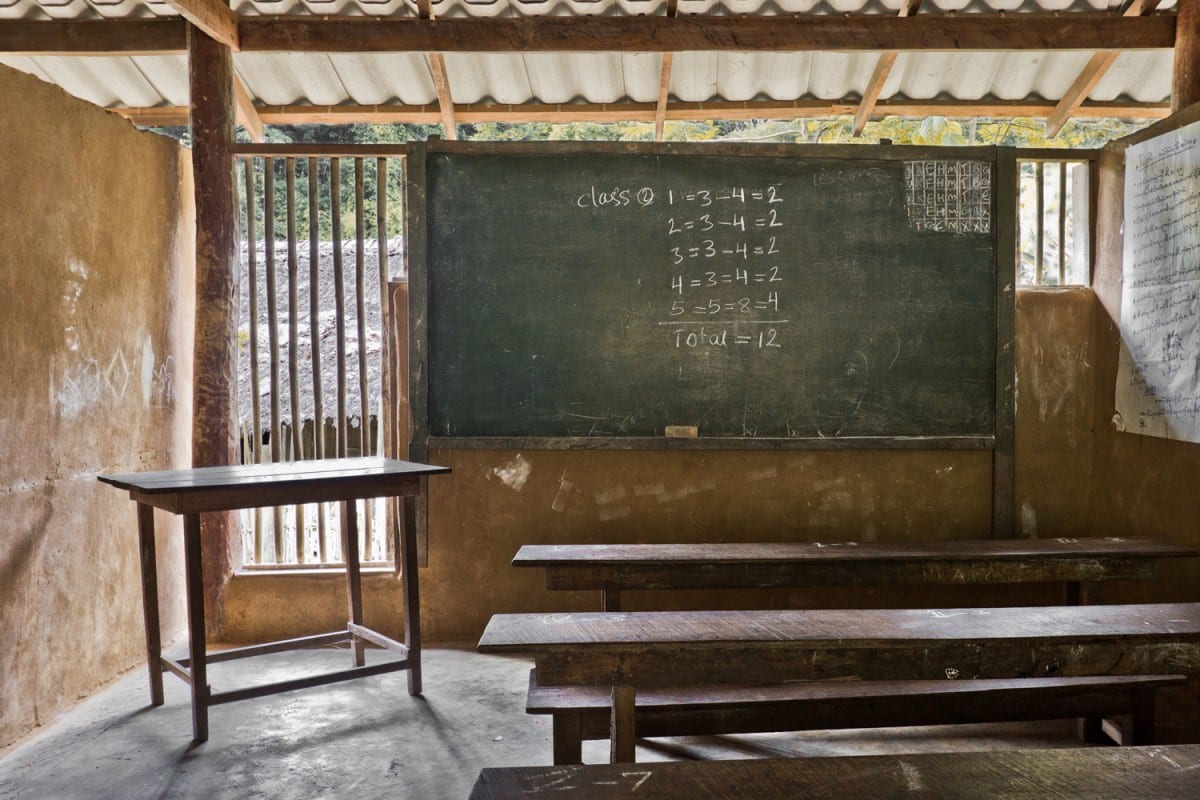 What projects are you currently working on?
We are designing the in-patient departments (reproductive health, children and medical/surgical department) for the new Mae Tao Clinic in Mae Sot Thailand.  The clinic was founded 1989 by well know Dr. Cynthia Maung.  The clinic is a health service provider and training center established to contribute and promote accessible quality health care among displaced Burmese and ethnic people along the Thai-Burma border.  In addition to the comprehensive services provided at its onsite facilities, MTC also promotes general health through partnerships with other community based organizations.  The clinic has to move to a new land due to the fact that the current location is along side the Asian Highway 1, which will soon become an important connection between Yangoon and Bangkok.
What do you hope to accomplish in the future?
We architects need to be careful that we are not falling into lethargy.  I would hope that we focus more on social issues and rediscover the ideals we had when we chose to be architects.  I would also like to reassess our own ideals and investigate in depth local and traditional occurrences.  We believe that architects should see themselves as universal advisors facilitating a dialogue with the people they are building for.
Featured image:  © a.gor.a architects
All images © a.gor.a architects