Liet Heringa and Maarten van Kalsbeek are beachcombers, with a preference for things which have been discarded or used up.  The basic material for the sculptures comes from jumble sales, auctions and rubbish dumps.  And for the last couple of years their primary source material has come from the Corso floats in the Netherlands' Zundert Flower Parade, the oldest and largest annual flower parade in the world.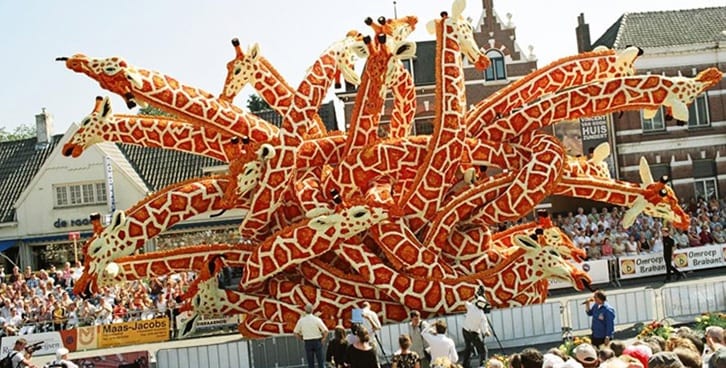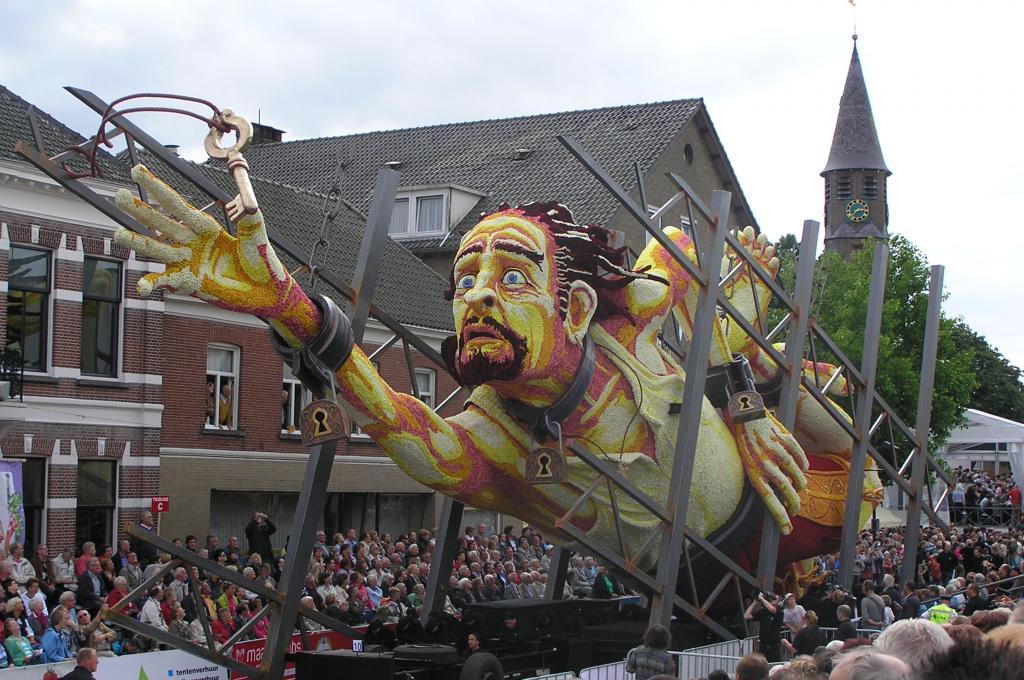 A procession of wild creatures varying from elephants and tigers to giant squid, historical figures, fast racing cars, astronauts and even a complete pyramid.  They have all passed by in past editions of the Corso, Zundert's flower parade.  Blown up to mammoth proportions, but highly realistic.  If you come closer to the floats, you will see the thousands of dahlias which are attached to the framework.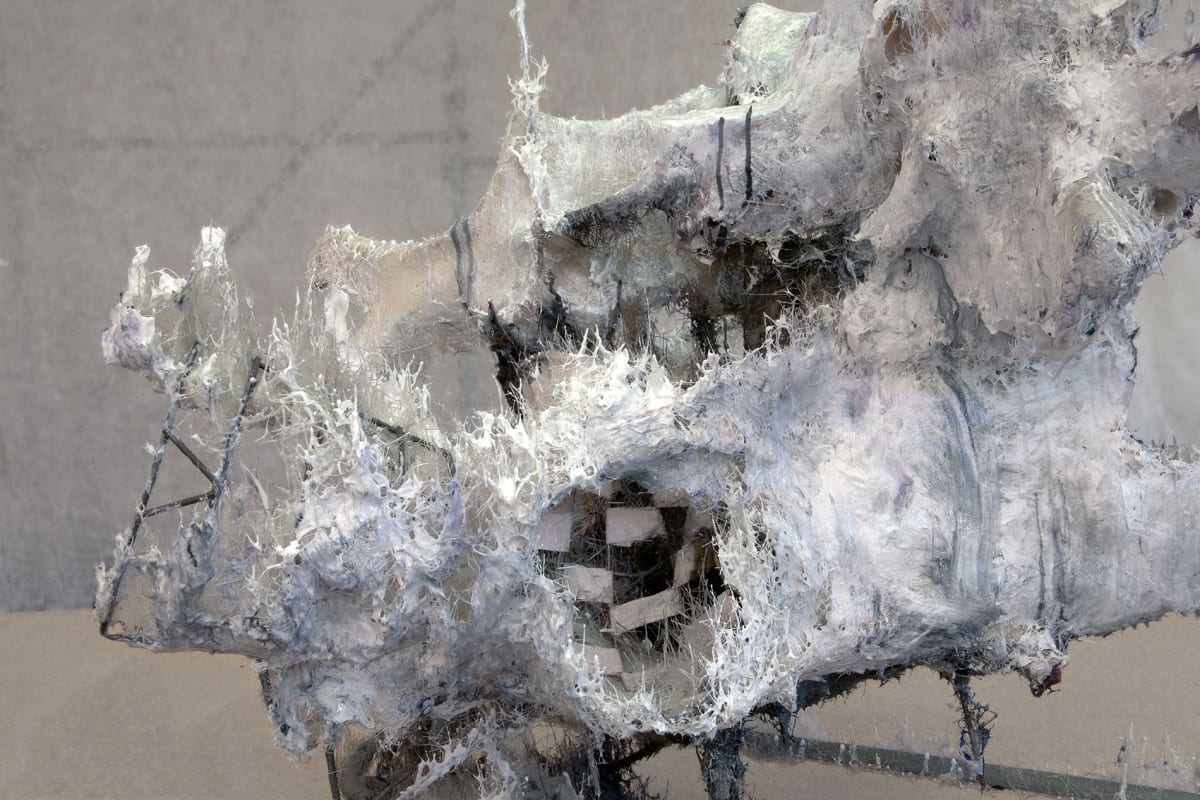 In their non-conformist, grating beauty the sculptures are counterparts to the perfectly executed Corso floats.  The closed volume of the flower creations are answered here by a lacerated carcass.  The papier-mâché which is usually used to nail the dahlias to the float and which forms an invisible part of it, is simply visible here.  What is inside and hidden in the parade, becomes the outside in Heringa/Van Kalsbeek's work.  This applies to the steel constructions but also, for example, the drivers' chairs in the belly of the Corso floats, which Heringa/Van Kalsbeek place on the outside as silhouette-determining elements.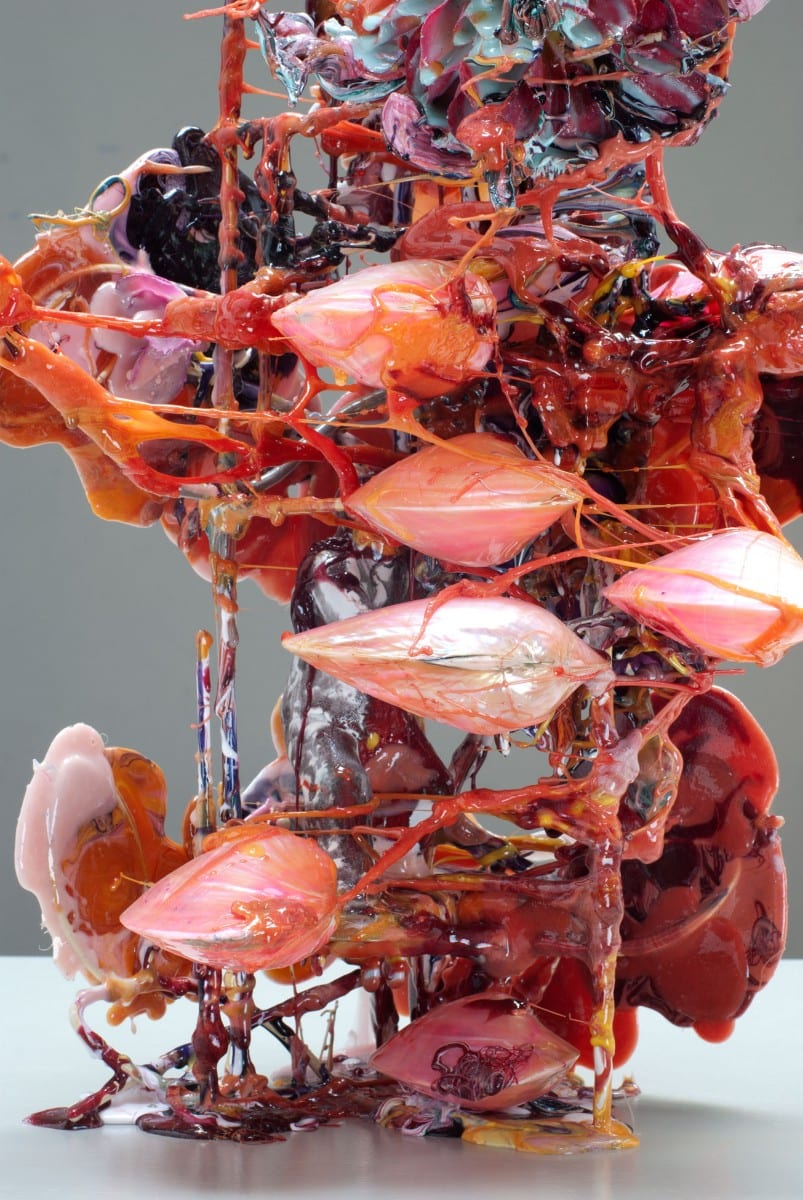 Nature has always been a great source of inspiration, with its interaction between genetic determinism and entropy.  But the artists also exhaust their own, expansive collection of ethnographics.  It's not a coincidence that the first associations that their sculptures conjured up are flowers, creatures, masks and totem poles.  It is precisely for this reason that much of the work by Heringa/Van Kalsbeek is untitled.  In the eyes of the creators a couple of words can stifle the mobility of an image and allow the meaning to become fixed in an all too obvious figuration.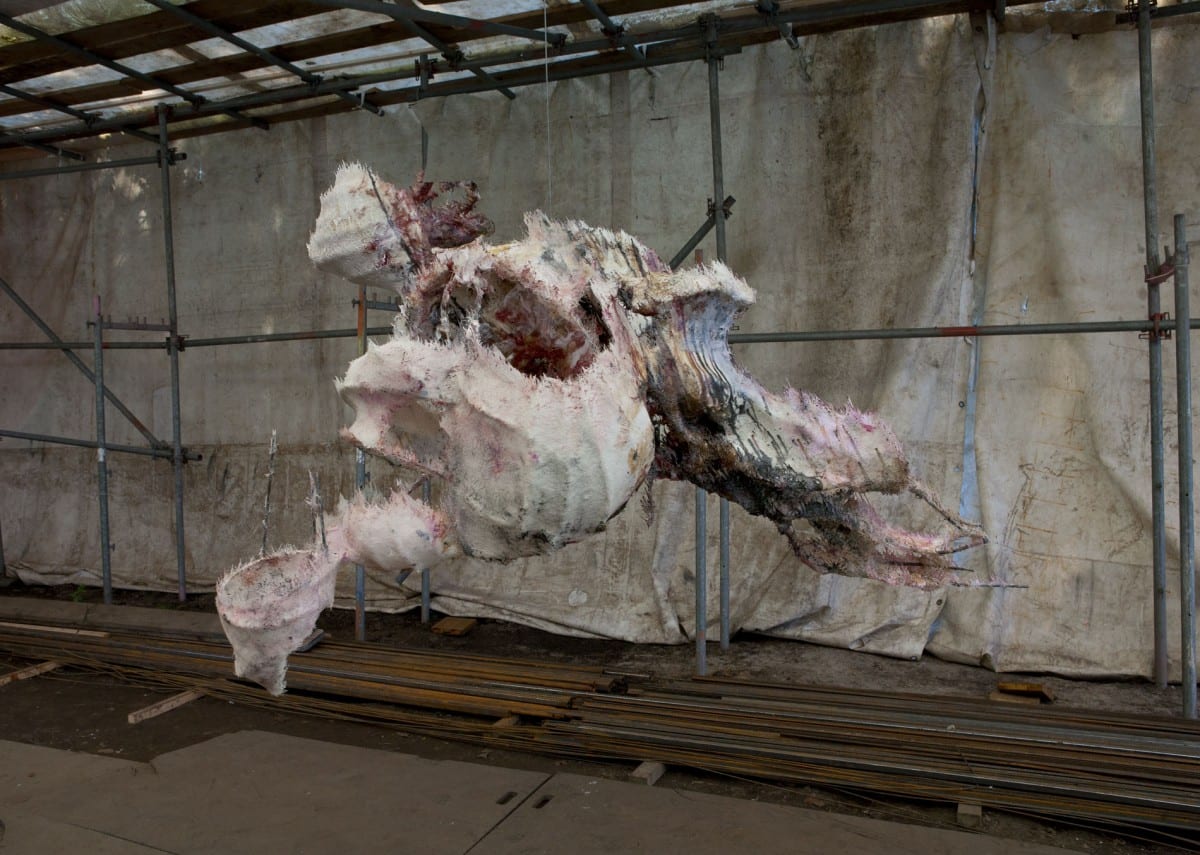 The work by Heringa/Van Kalsbeek is a play of surfaces, stripes, smudges and lines.  This goes much further than conventional sculpture.  They are three-dimensional paintings, in which the proverbial canvas stretcher and canvas are an integral part of the performance.  How the construction is built up is demonstrated honestly, everything is open and naked to the eye.  What you see is what you get.  And yet that is also not so.  This is because the Baroque multitude of detail and the accumulation of visual surprises do not allow a complete revelation of the mystery.
Featured image: Heringa/ Van Kalsbeek, Untitled, porcelain, resin, steel, cloth, 163 x 102 x 56 cm, 2012
All images © of the artists and bloemercorsozundert