The streets of Westwood village are buzzing with artisans and craftsman who are occupying storefronts through November 24.  Westwood Village is a now a destination to purchase locally produced apparel,  jewelry, clothing and furniture.  Arts ReSTORE LA: Westwood  is a retail pop-up curated by the Hammer Museum that seeks to transform empty spaces into creative environments, and thus infuses the community with creativity and creation.  Arts ReSTORE LA: Westwood is an initiative of LA2050 and is made possible by a grant received from the Goldhirsh Foundation and UCLA.  The future of arts in Los Angeles looks much brighter thanks to this ingenious celebration of local talent.  Here are just a few of the many one-of-a-kind items you can expect to discover in Westwood Village.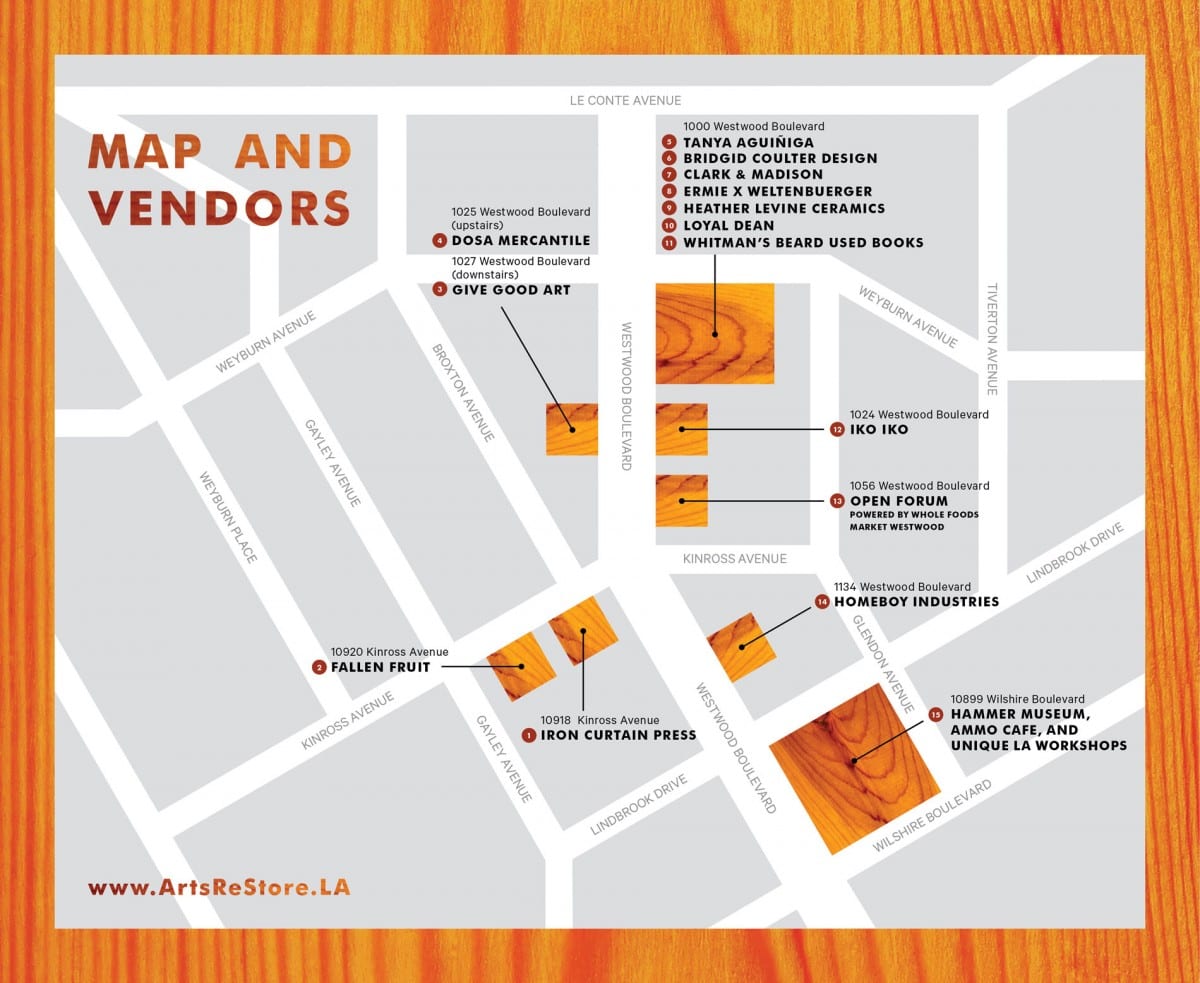 Clark & Madison
American-made and handcrafted-in limited editions runs is a Los Angeles trademark, and the folks at Clark & Madison are no exception to these standards.  Their designs demonstrate keen environmental awareness and attention to detail, using only the highest quality leather and reclaimed vintage materials.  The signature  "Weekender Bag" inspires exploration, and the leather fibers will carry the memory of all your adventures for years to come.
ForYourArt
Remember that day in art history when you first learned about Barbara Kruger and her bold juxtaposition of text and female forms? Freeway Eyewear and ForYourArt have teamed up to create a pair of shades that reflects Kruger's iconic phrase from 1981: "Your gaze hits the side of my face." Now you can make an artistic statement as you're stuck in LA traffic.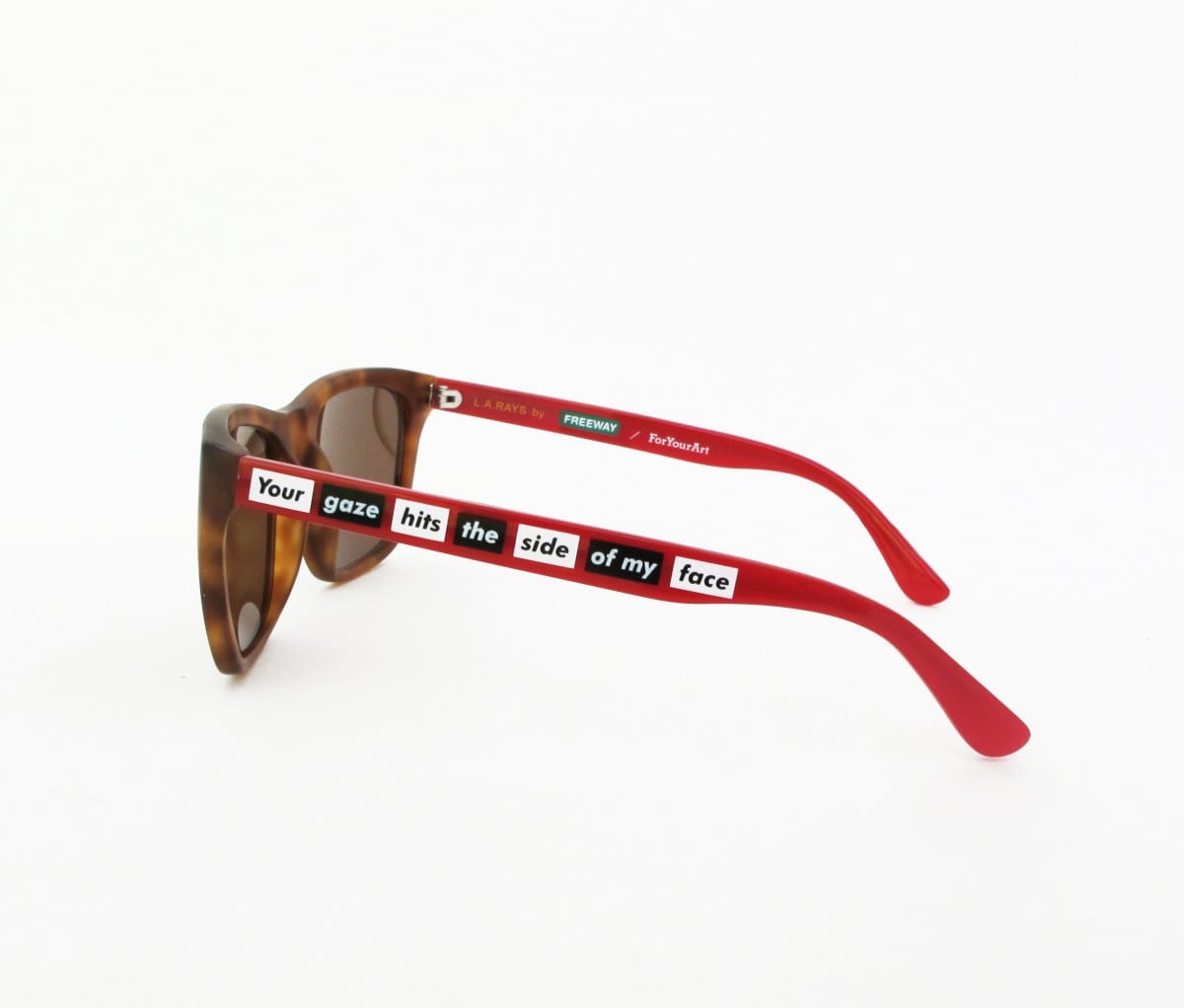 Lisa Siko's high-fired porcelain banana pipe is playful and whimsical.  A piece of fruit, a symbol of fertility or a nod to Andy Warhol's infamous Velvet Underground album cover: no matter what your interpretation, the Banana Pipe is sure to be a subject of conversation at your next gathering.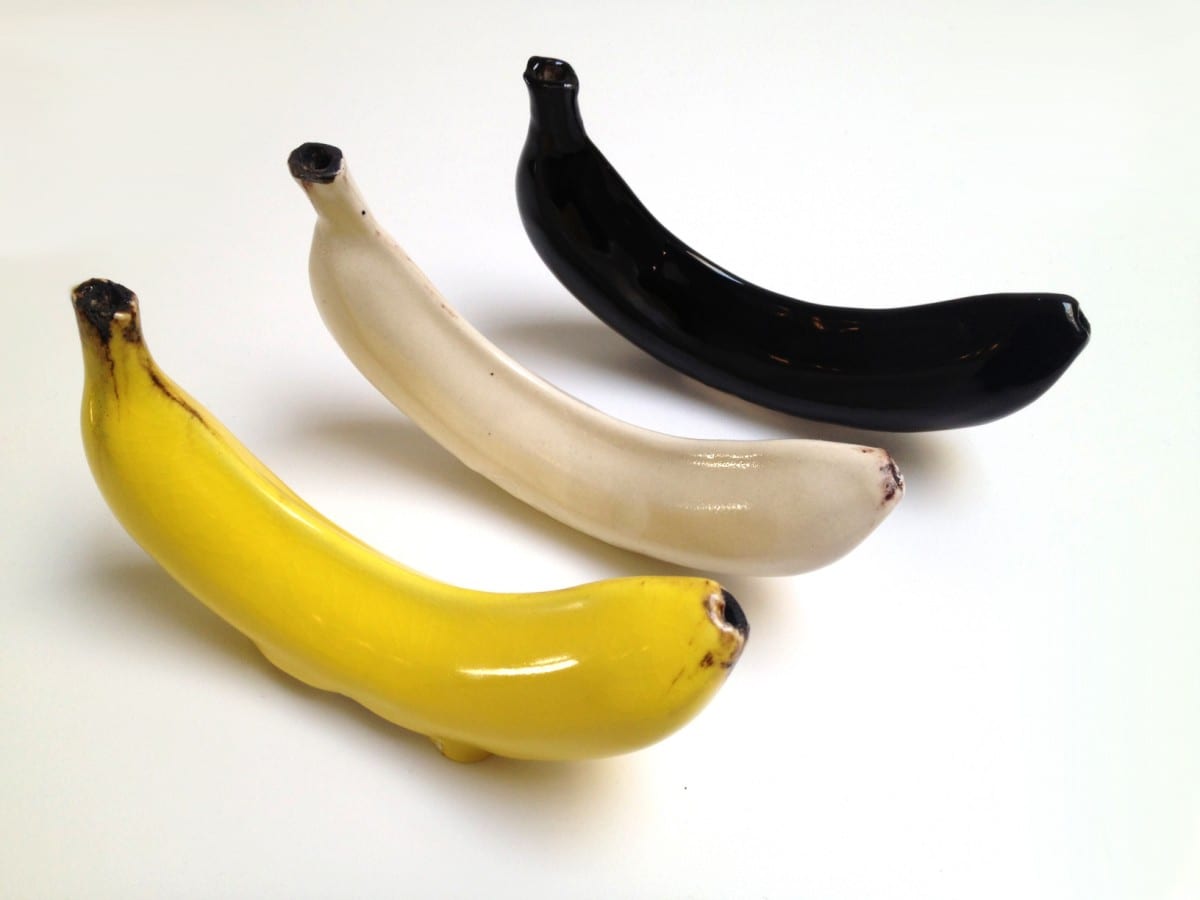 Iron Curtain Press
Iron Curtain Press celebrates the rich tradition of the printing press that dates back to the 15th century.  Using a press that is one hundred and twenty five years old, Rosanna and Joel Kvernmo (founders of Iron Curtain Press) believe in creating printed works by hand.  Their product line features hand-drawn illustrations, hand-set type, and vintage letter press printed on 100% cotton paper.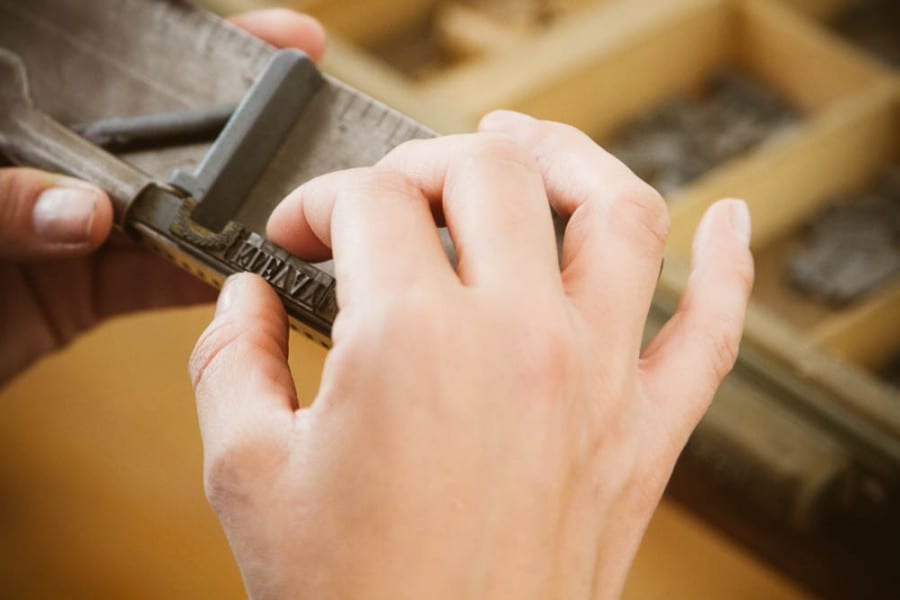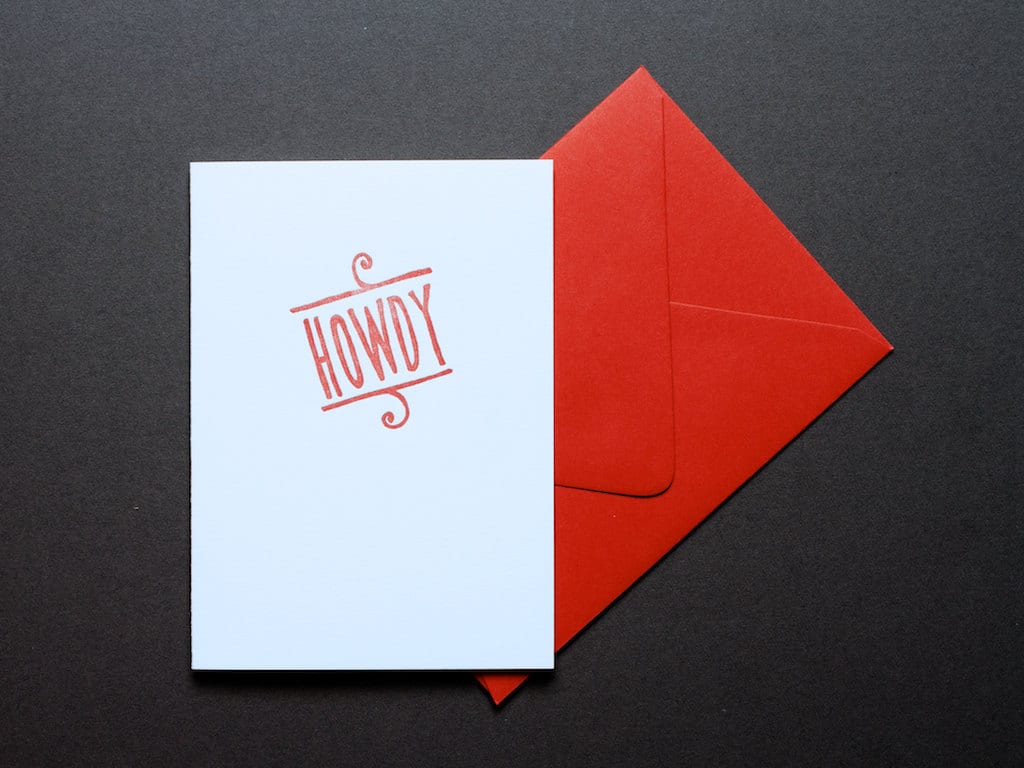 Loyal Dean
The design aesthetic for Loyal Dean, purveyors of handmade skateboards created from woods like Mahogany, Oak, Walnut, Wenge, Maple, Purple Heart, Cherry, Bubinga, and Ipea, can be summed up as "Born in California, made in the USA and designed from nature." Their signature "Bomber" and "Bottlenose" styles offer a smooth ride and are also  unique works of craftsmanship.  Using 40% reclaimed lumber, the unusual shape of Loyal Dean boards take a cue from nature and are suited for effortless gliding, organic to the movement of the rider.  At Loyal Dean, skateboarding is an art that should feel organic, and the deck you ride should match that design philosophy.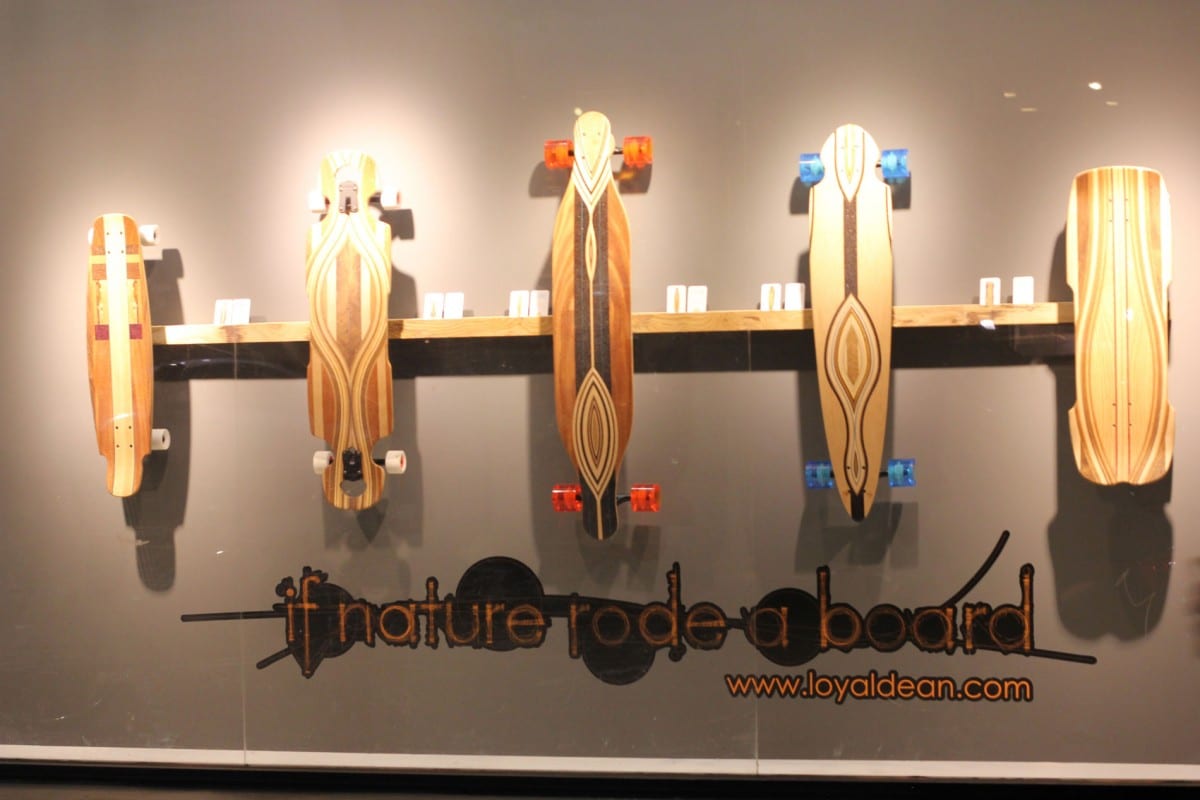 Tanya Aguiñiga
Raised in Tijuana, Mexico, the works of Los Angeles based designer Tanya Aguiñiga are sculptural and colorful celebrations of culture.  Using knits to create wall hangings and rope bracelets, Aguiñiga explores the endless possibilities of materials.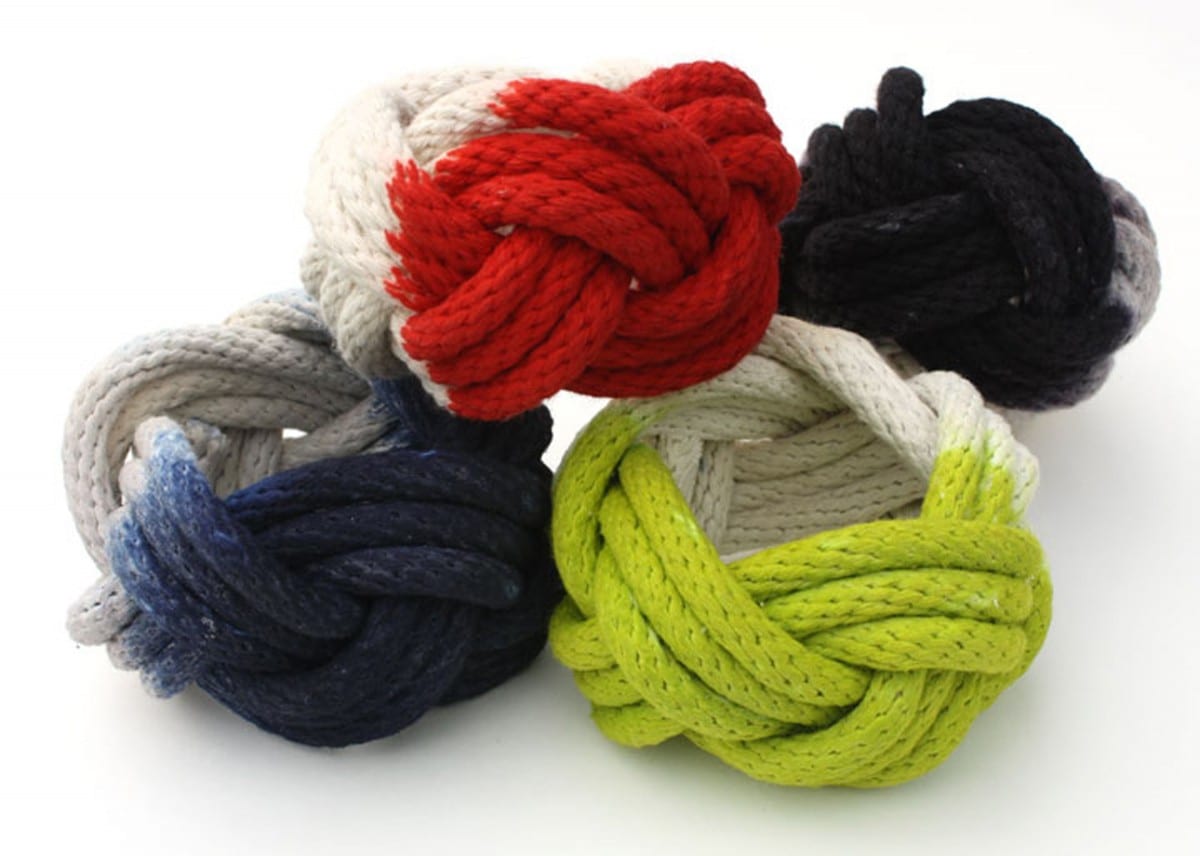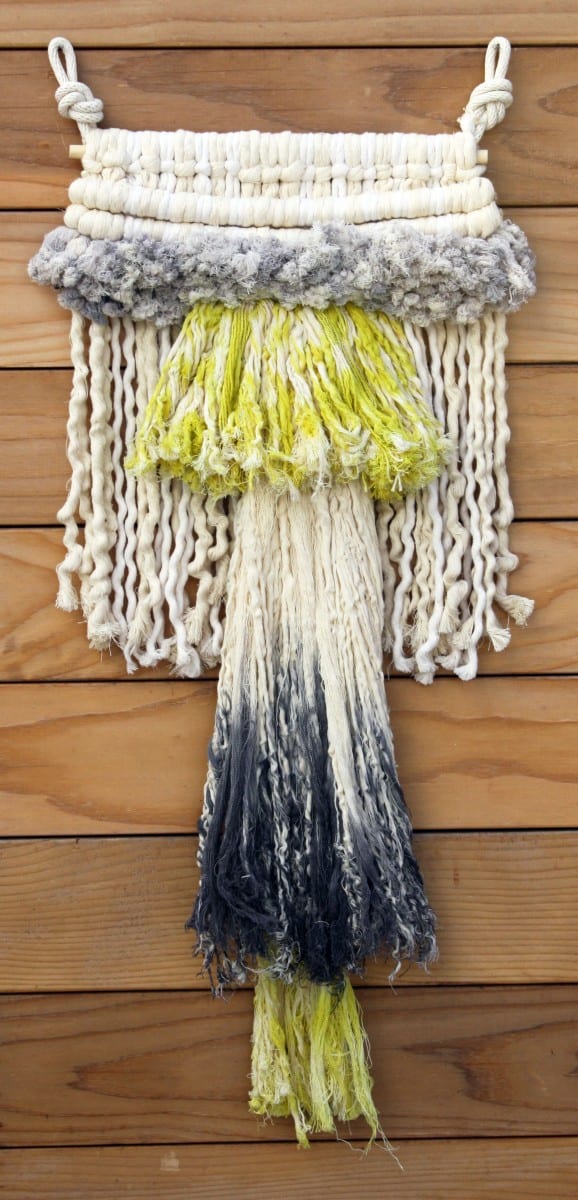 Featured image ©Hammer Museum