Say hello to Artsted, a new platform that connects artists and collectors through a sophisticated algorithm. Through an eloquent AI interface, Artsted presents a transparent and curated platform that connects artists to collectors whilst remaining mindful of the mining and gas fees frequently encountered on the blockchain. Artsted offers a solution to create NFTs without leaving a carbon footprint and instead makes a mark by bridging the physical and the digital. A. Moret spoke with Maryna Rybakova, CEO & Founder of Artsted, and her team about the future of the art market and offers an insight on collecting in the metaverse.
What prompted the founding and development of Artsted?
The development of Artsted was prompted by the lack of digitalization in the art world, which caused difficulty in making transactions and a lack of transparency.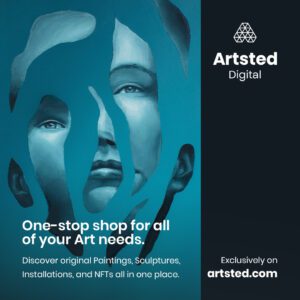 Can you speak to the technology upon which the platform is built?
The platform is built upon a proprietary algorithm that allows to detect the career path of an artist (price points, exhibitions, media exposure, etc.) and predict it through AI.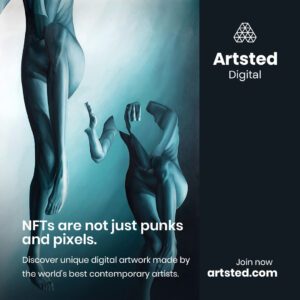 How is the technology used to illuminate art?
Thanks to our algorithm we help collectors make informed decisions about the artists and artworks they want to add to their collection and give artists increased exposure and the possibility to manage their artworks on the platform as they wish.
How does the AI-augmented technology work?
The technology employed is built proprietary algorithms for transparent evaluations. The algorithm is fed data about the artist's career (exhibitions made and type of institutions that hosted them, media exposure and engagement, art prizes, art schools attended, etc.) and generates a career trajectory of the artist in comparison to the market, predicting price points on the platform.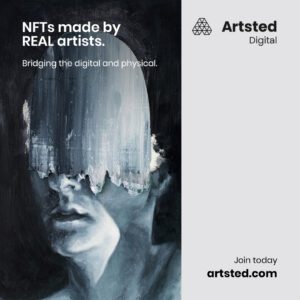 How does the algorithm support artists and encourage collectors?
The algorithm allows collectors to access information about artists that are usually not available on the market and helps them determine future blue-chip artists. Artists instead are empowered by having the possibility to sell their works autonomously and with an objective and transparent determination of prices.
What criteria do you use to determine if an artist fits within your programming?
To determine if an artist fits in our programming we evaluate his professional artistic career (number and type of exhibitions realized, art schools, residencies), the artistic and aesthetic quality of the artworks which for us is essential, and also his presence on social media and engagement/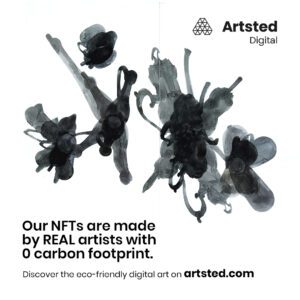 What challenges have you faced in informing collectors about Web3 and a decentralized art market?
The main challenges we have faced involve reluctance towards buying artwork online without any intermediation just as you would do with a pair of shoes on a normal e-commerce. Traditionally the art world has not seen the digitalization revolution that happened in other sectors, with the pandemic however we have seen a shift in this attitude, as many more collectors became used to transacting online.
What separates Artsted from other curated platforms?
Artsted differentiates from other curated platforms since it bridges the traditional and the digital NFT markets. We allow in fact traditional artists to create NFTs through our platform and sell them while offering a curated experience to NFT collectors that are not present on more famous platforms like Opensea or SuperRare.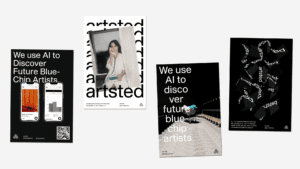 What insight can you offer to collectors who are curious about NFTs but aren't sure how to start their collection?
Artsted can help collectors who are curious about NFTs but aren't sure how to start their collections both through its analytics and data and through our art advisory services. They are managed by a team of art history and art business graduates who will provide tailor-made solutions to suit collectors' specific requests, existing collections, and taste preferences and help them get in touch with the NFT world. In general, as with any collection, the advice I would give is to buy pieces that you truly love and that speak to you.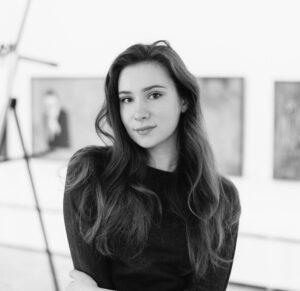 All images © Artsted