There is a visceral and lyrical quality embedded within the fibers of  Jakob Kirchmayr's work.  Like a palimpsest that reveals itself over time, the mixed media works integrate handwritten messages that guide the viewer along the landscape of memory.  The artist's hand is in rich in texture and presents a meditation on materials and surface area.
How does the philosophy of your gallery align with the vision of VOLTA?
It gives us the chance to present young emerging artists on a worldwide base. VOLTA stands for discoveries like our gallery.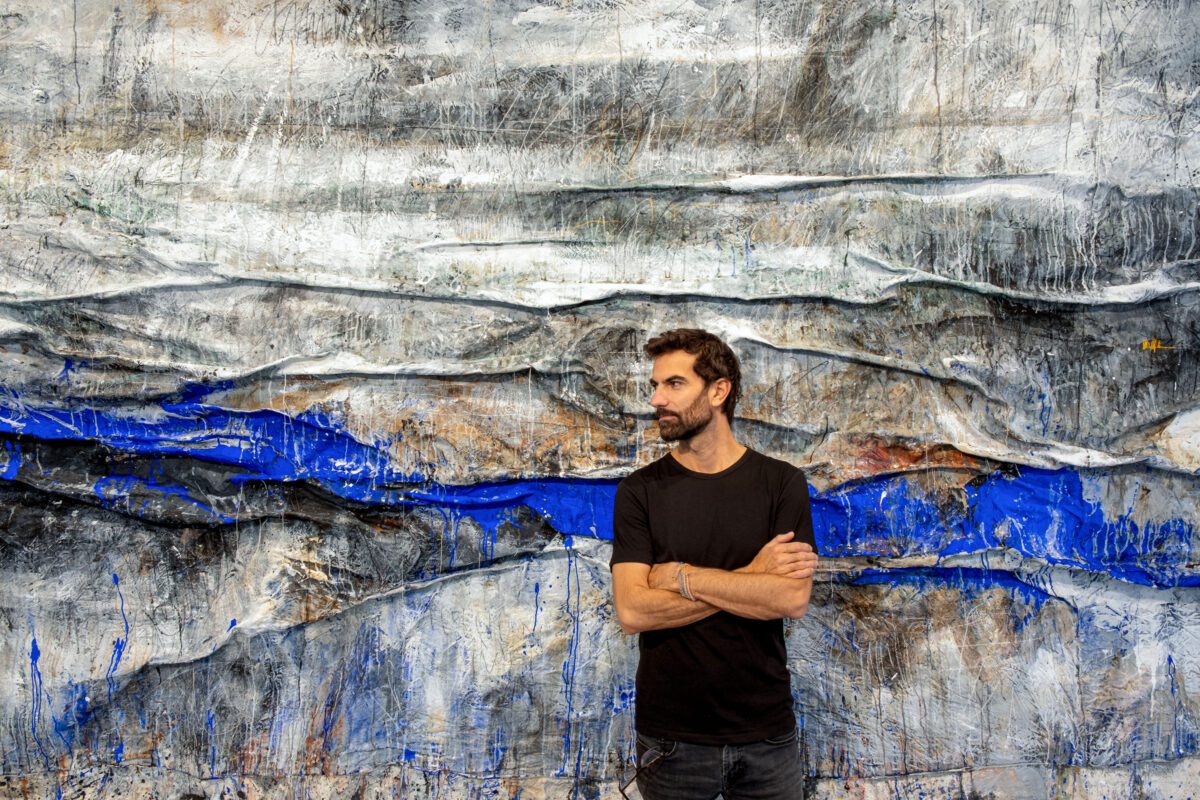 In what ways are your exhibiting artists engaging with VOLTA's messaging of "Discover," "Connect," and "Collect?"
The 2022 edition of VOLTA New York is particularly special because it celebrates the fair's return to the city after an unprecedented season of change. The international restrictions of the pandemic were deeply felt and presented opportunities to develop new programming and methods of engagement that may never have been considered otherwise. In what ways has the programming of your gallery evolved? How did you maintain a connection with your collectors and artists? Will these changes remain a part of your gallery moving forward? We started with 3D exhibitions, video-guided tours, online-viewing rooms, etc. In general, we concentrated more on a personal relationship with the collectors. We also put artists in contact with the collectors. We will continue these strategies.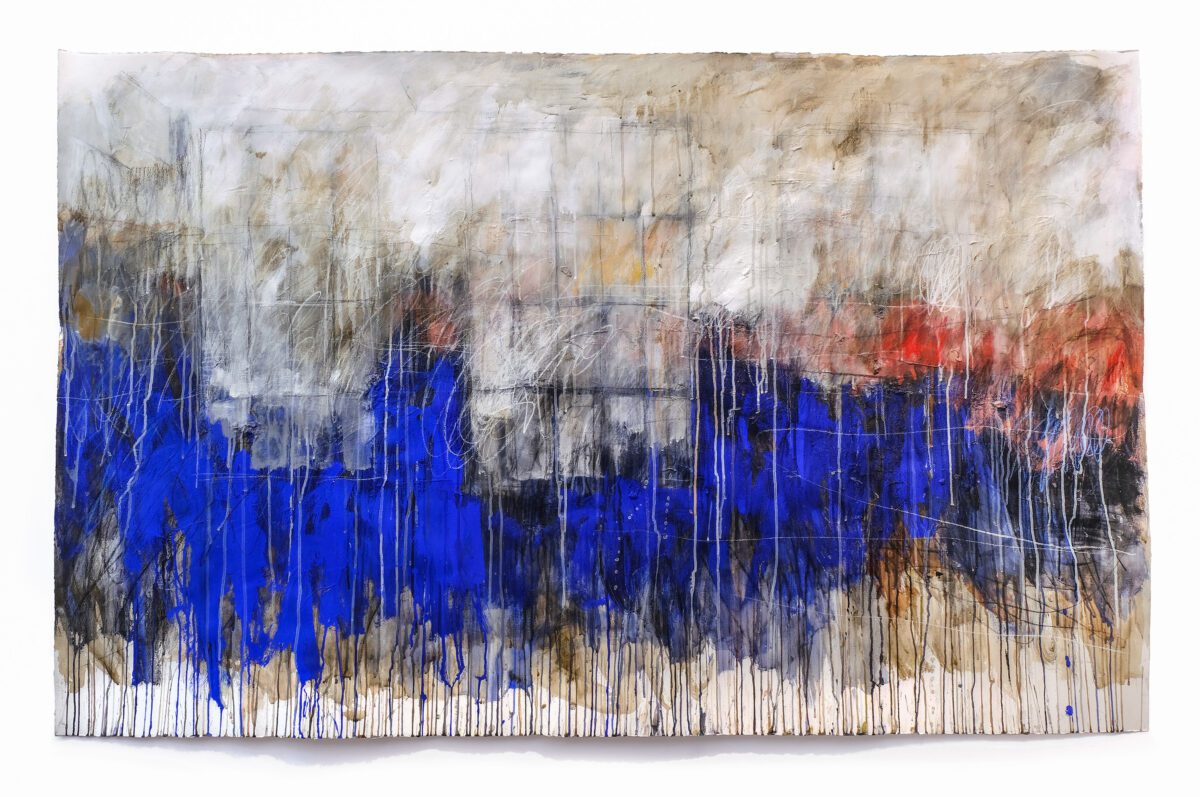 How did you determine which artists to exhibit at VOLTA?
We wanted to present Jakob Kirchmayr in NYC to an international collector and institutional base.
What dialogue does the work of Jakob Kirchmayr engage in?
Born into the third generation of a family of artists in 1975, Jakob Kirchmayr explored the fields of drawing, before developing his own style and unique expression as a painter. After graduating from the Academy of Fine Arts in Vienna, he established his own studio in the fourth district, a melting pot of the city's fine art galleries, artists, and the creative scene of the city. Starting out with figurative painting in his earlier work, Jakob Kirchmayr reveals an astonishing understanding of the human condition. Major shifts and transformations in his life induced a radical change in his approach and his style boldly evolved towards abstraction and new freedom of expression in recent years. Inspired by lyrical texts, his visually compelling compositions are filled with layers of meaning. Handwritten quotes appear like hidden messages in his art, inviting the audience to discover them at a second glance. Evolving from the landscape, Kirchmayr's latest work is mostly liberated from an obvious subject. Going further, the artist doesn't just use landscapes as metaphors for and projections of his own experiences, his various topographies are portraits of collective memories that evoke an emotional response in the viewer. The artist's sensibility towards the haptic quality of his materials becomes apparent in his monumental works on paper and canvas. Building layer upon layer of color and texture, Kirchmayr rejects working with preliminary sketches. Thus, his paintings are filled with the strongest vitality, as the artist follows his impulses with a dynamic and spontaneous way of painting. The secret to the brilliance and lucidity of colors in his works on paper lies in his choice of purest pigments and a special technique, developed by the artist through years of experimenting. Choosing French cotton paper of the highest quality, Kirchmayr allows his paintings to bend and build waves under the weight and humidity of ink, pigment, gesso, and acrylic, adding a further dimension to his art. Instead of being pressed and straightened out, his papers are filled with their own life and an astonishing presence. Emphasizing the contrast of the fragility of his works on paper with their apparent solidity, Jakob Kirchmayr creates hand-made frames of natural oak without glass, that would separate the work from the viewer, conveying a sense of immediacy and an impression of three-dimensionality. Jakob Kirchmayr's work has been exhibited in major solo shows, group exhibitions within Austria and Europe, and art fairs within Europe and the USA in collaboration with the renowned Austrian Galerie Ernst Hilger, among others. The artist lives and works in Vienna, Austria.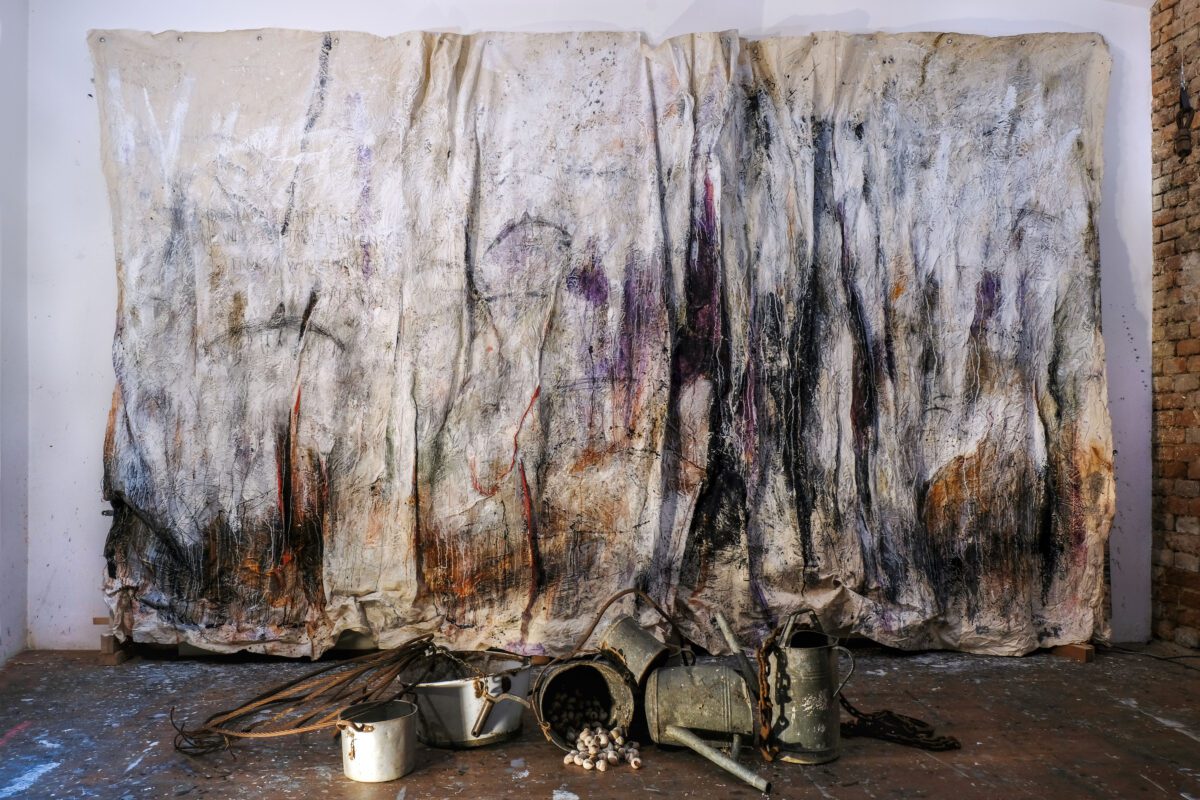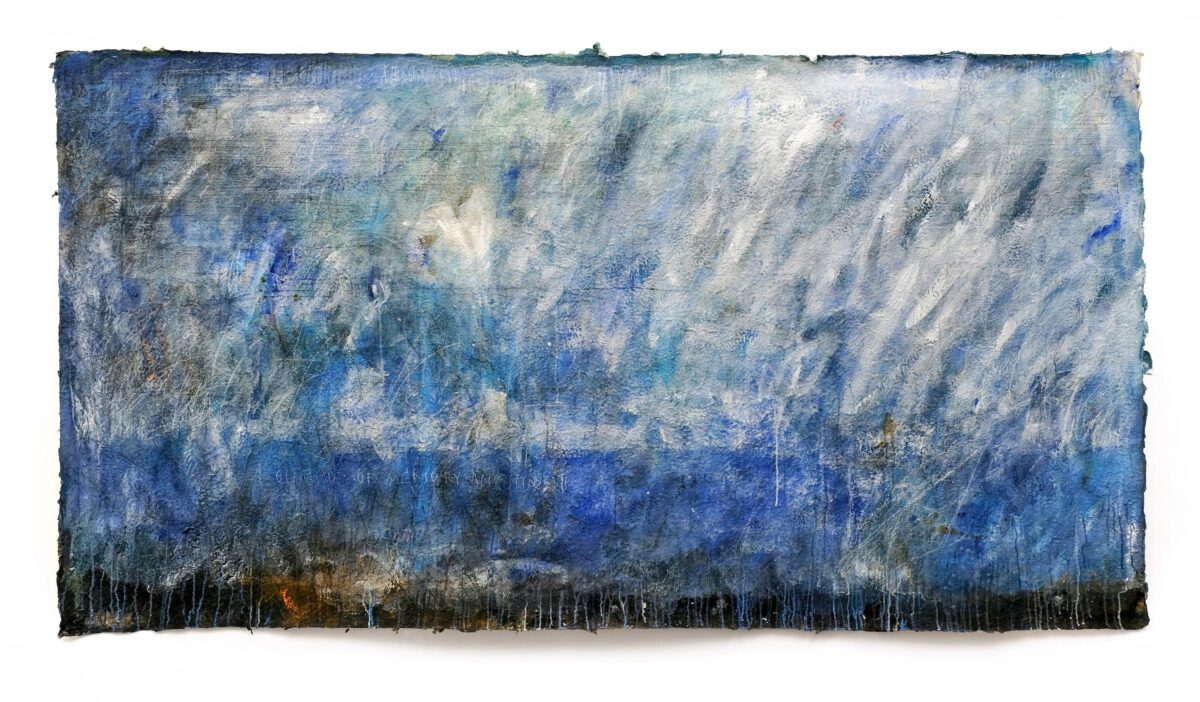 What message do you hope to leave visitors with?
Keep your eyes, hearts, and collection open for emerging artists.
Featured Image:
Jakob Kirchmayr
Der Wind blies sie aus
2022
Farbstift, Pigment, Gesso, Acryl auf Lokta-Papier 150 x 282 cm Format variabel
Artwork © of the artist and Galerie Ernst Hilger