Installation Magazine's Creative Director Garet Field-Sells selects his favorite works by emerging artists showcased within the Saatchi Online Best of 2013 collection.  Sharing personal anecdotes about each work, Field-Sells curated this presentation in connection to the California landscape where he lives, works and collects art.
Relja Penezic
This work reminds me of countless drives up to San Francisco from Los Angeles in the early morning.  The drive offers an incredible view of the West Coast and Penezic's California Road Chronicles series captures a certain subtlety that conjures a visceral experience for the viewer.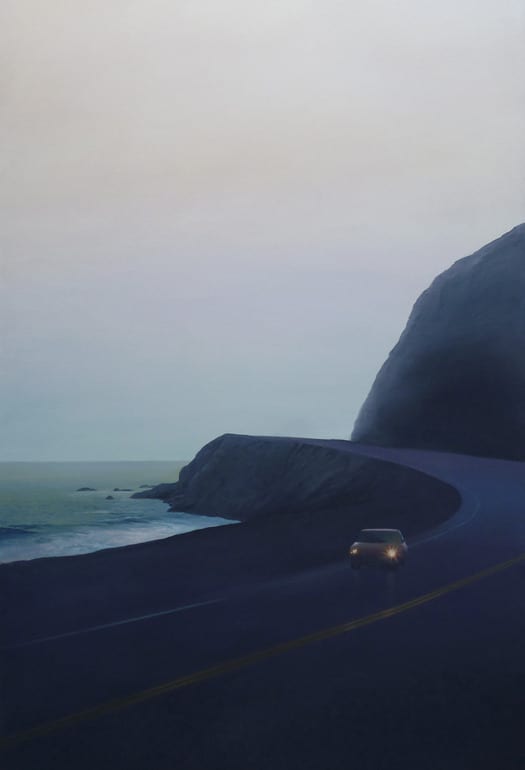 Matthew Carter
From this one angle, I can image ten more.  A representation of movement through a cinematic scene is held within the frame.  I want to know more about their conversation.  What is casting a shadow across a third of the painting?  And what is behind the glass windows that are projecting a reflection from the sun?  I'm motivated to use my imagination.  A line is about to be crossed, a subway car has arrived with the first batch of commuters, and all of them will cross the street and enter the building's facade which, glares from the morning sun.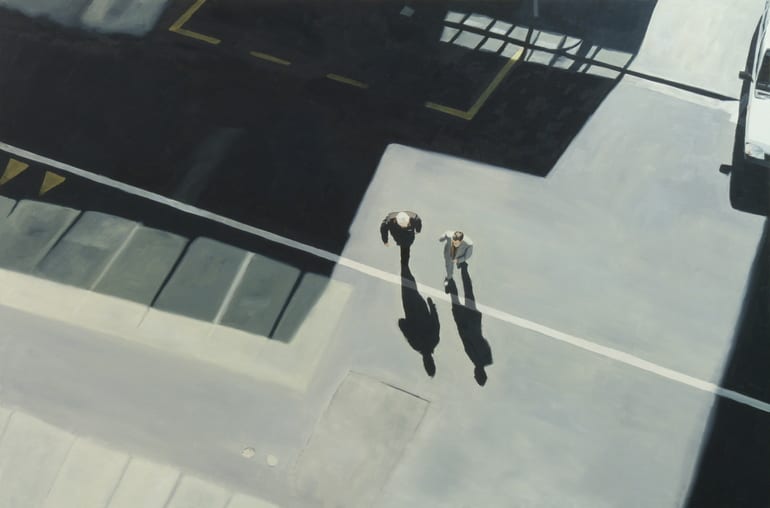 Stephen Thorpe
Traveling across the California landscape; from desert to mountain to beach, you discover manicured and wild structures both natural and human built.  With so many Case Study houses enriching multi-faceted environments, this work references Mid-Century architecture I've seen all around my neighborhood, yet Thorpe has added a conceptual textual approach in and around the structure that I just love.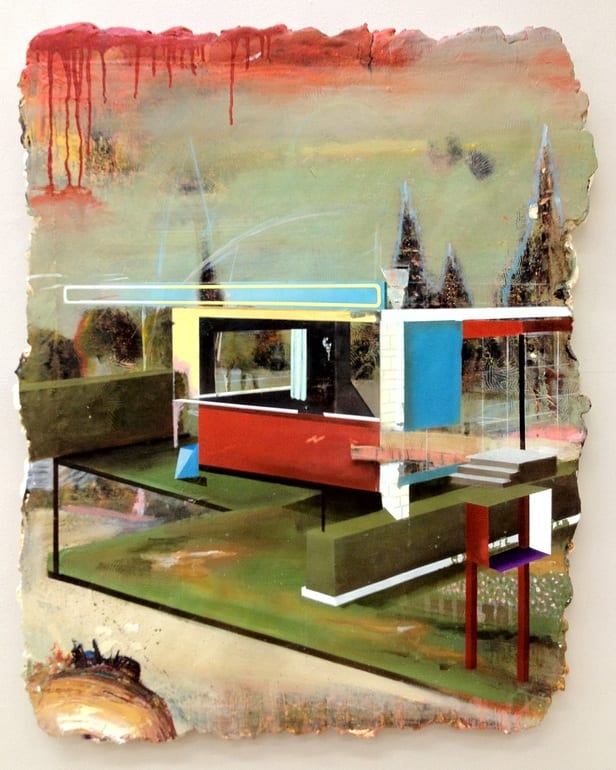 Alexandre Coll
I can hear an M83 and AIM playlist while viewing this work.  That connection along with the striking juxtaposition of color, space and reality has a wonderful effect on my imagination.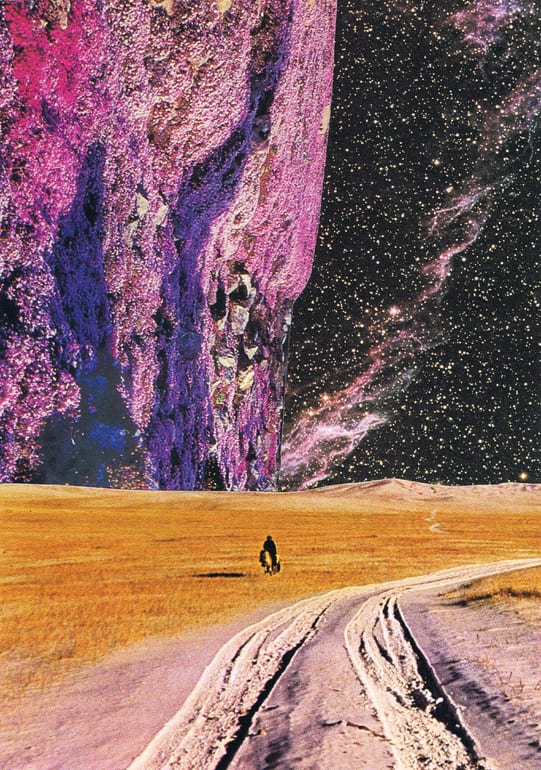 Dominique Vangilbergen
Dominique Vangilbergen's work is in the detail and the feature I enjoy most in the composition of this work, are the white silhouettes that share the view of this energetic and sweeping landscape with me.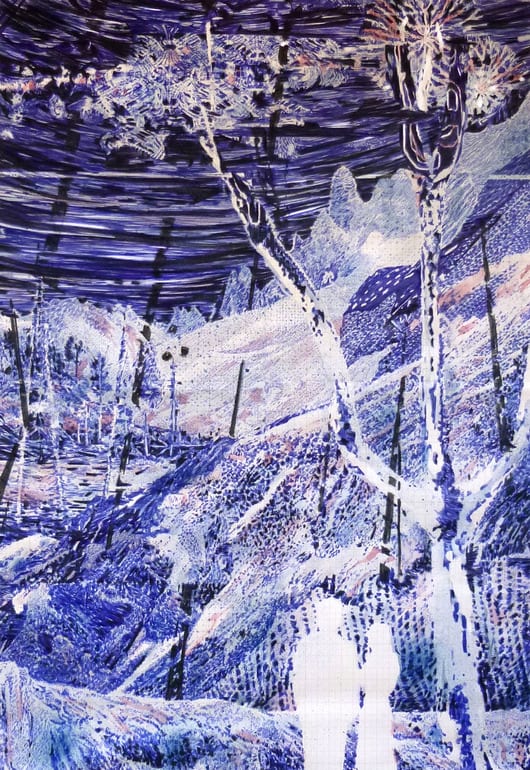 John Franzen
The entire series is just stunning in its simplicity and honesty.  "In the best case… and for this reason I draw … it's as if the universe vibrates on my skin and wakes up a powerful emotion inside my body.  It's like I'm listening to the inaudible sound of the energy in the universe which flows around and through me.  This triggers a feeling of conjunction with incomparable originality.  I disappear completely as a person or thing and I merge completely this bare energy to merge with the whole being."  – John Franzen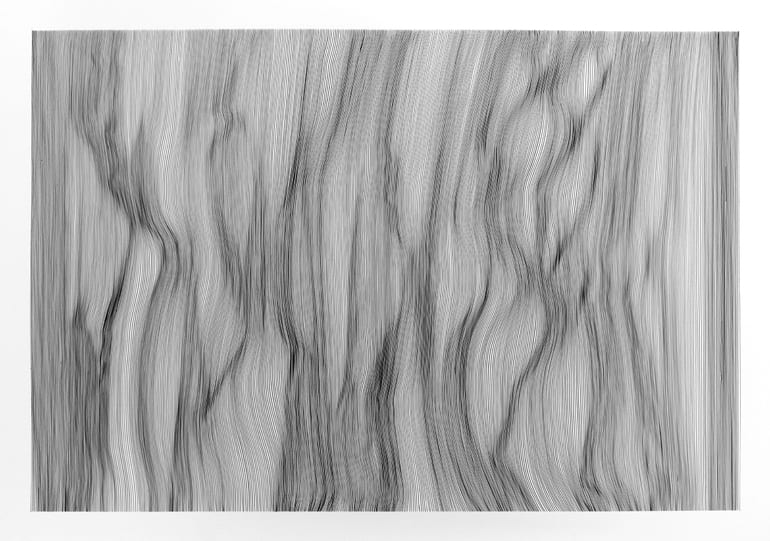 Geoff Diego Litherland
This work represents urban decay and beauty that lies within a natural landscape which are two images that when paired act as a catalyst of thought.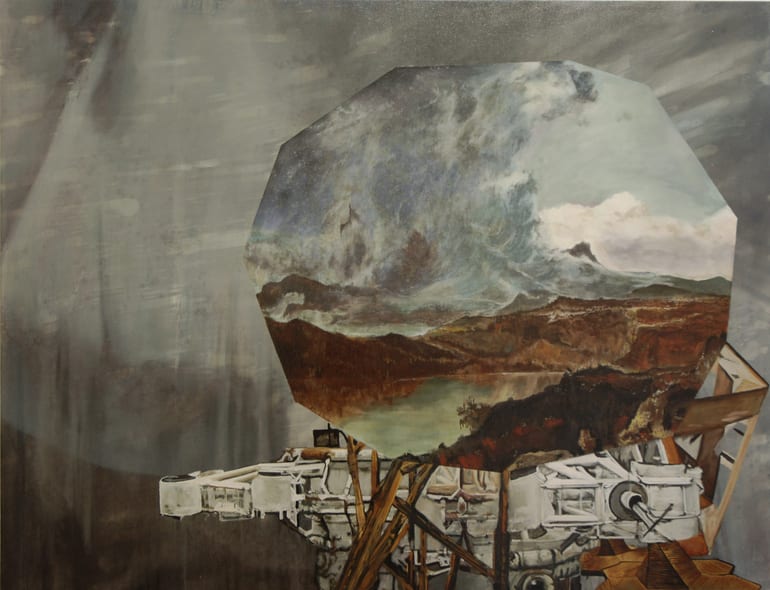 Jessica Kirkpatrick
Like Litherland's work above, presenting two realities with a conceptually placed floating heart again acts as a catalyst of thought, however it's the paint washed over the image, along with the pixelization that almost instantly censors whatever thought I may have had.  You can discover more in this painting with each time you view it, and I can imagine it's personal meaning to a collector will forever evolve over time.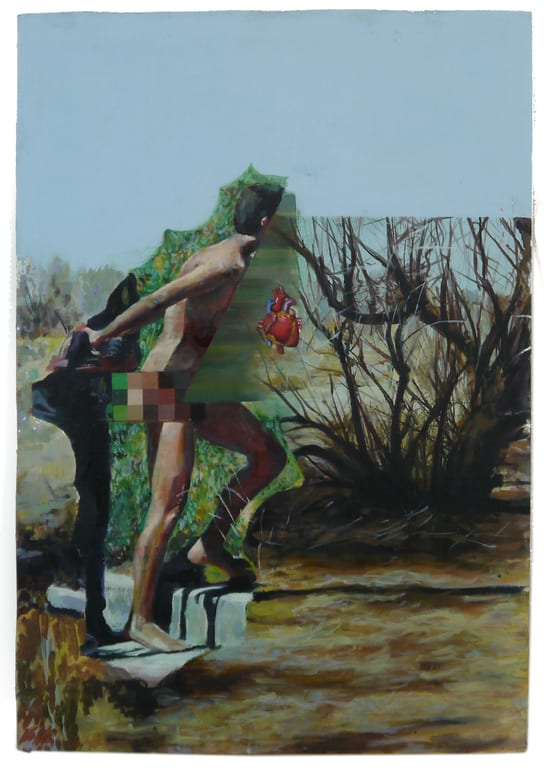 Miss Aniela
Her process alone is incredible.  Photographer Miss Aniela references 16th Century paintings like a painter uses oil on a brush.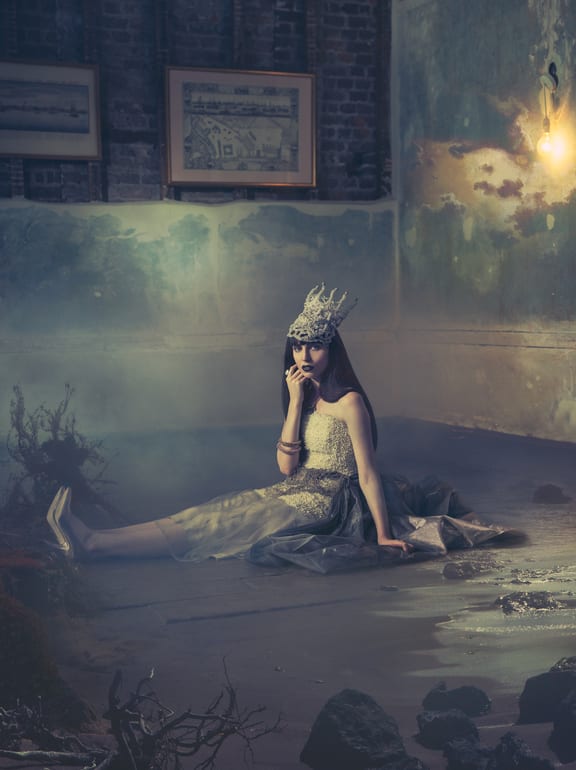 Adrian Caicedo
In our debut issue California we featured Los Angeles based artist Patrick Martinez and this work reminds me of his neon color palate.  Adrian offers a playful science fiction meets urban insanity that I would imagine a California art collector would just absorb with pleasure.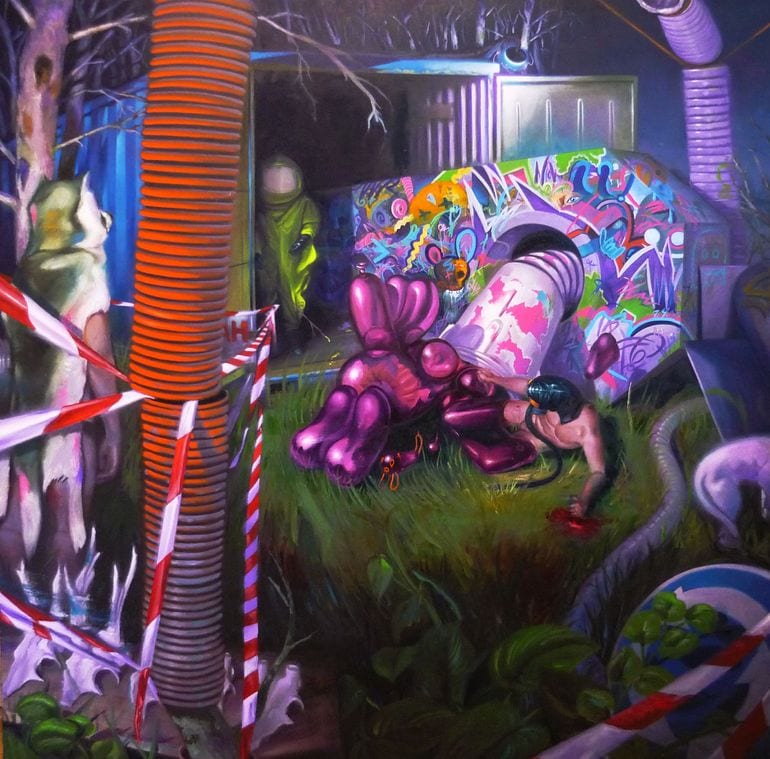 Featured Image: Adrian Caicedo, Eclosion, oil, 59.1″ x 59.1"
All images ©Saatchi