Born and raised in Los Angeles, Castro Frank documents the texture, faces, and stories of his native city.  The heart and the camera of the artist are inextricably aligned, and so the viewer feels his humility and gratitude in every photograph.  His most recent body of work the "Ethereal" Series signals a return to Frank's early days developing film in the darkroom.  The compositions are explosive abstractions that meditate on the uncertainties of the universe.  The "Ethereal" Series was born during a time of darkness when the universe felt rather small and the only refuge was an inward escape and an intent focus on the photographic process.  The discovery of accidental light leaks transformed the abstract compositions and helped to shine a light when it is was needed the most.
Created in complete darkness the "Ethereal" Series explores the beauty of chance that occurs in the darkroom. The 35mm photographs exhibit a painterly quality with a rich fluidity in color and tonality.  In many ways, the compositions feel like a portal into the cosmos. How did you arrive at the process that drives your new series of photographs?
My photographic career began by shooting and developing my own film, and I remember the last frame of every roll had a bit of light leak which produced these uncontrollable beautiful flares.  I decided to further chase that concept to explore it a bit deeper, which unexpectedly led me to my "Ethereal" Series.  My concept was driven by uncertainty and it wasn't about being in control of the art or tryig to force an outcome but about accepting and embracing what it was organically.
There is a poetic sentiment when contemplating that the "Ethereal" Series was born in both a literal and metaphorical darkness.
The process was discovered through the light leak that happens in the beginning frames on a film roll that are usually exposed to the light when being loaded into a spool. Normally those frames are considered useless and discarded but I dove deeper into that idea and leaked rolls over and over and used that as my foundation to create the entire collection. Through this process, I discovered celestial patterns and colors that made the "Ethereal" series.
While the photographic process is rooted in an exacting methodology, there will inevitably be moments in the process that escape the parameters of control.  While you began to anticipate the presence of light leaks in the final frame of a roll, it seems as though the "Ethereal" Series presented a new set of surprises.
Absolutely! I couldn't wait to see what was on each roll.  I had a small idea that there was going to be something really cool, but I was truly blown away by the results.  Each frame I scanned took my breath away.  The rich colors looked as if they had been painted, it made me feel small in a sense because as photographers sometimes we often know what the outcome is going to be, but the moment you allow the camera to do whatever it wants, it can surprise you.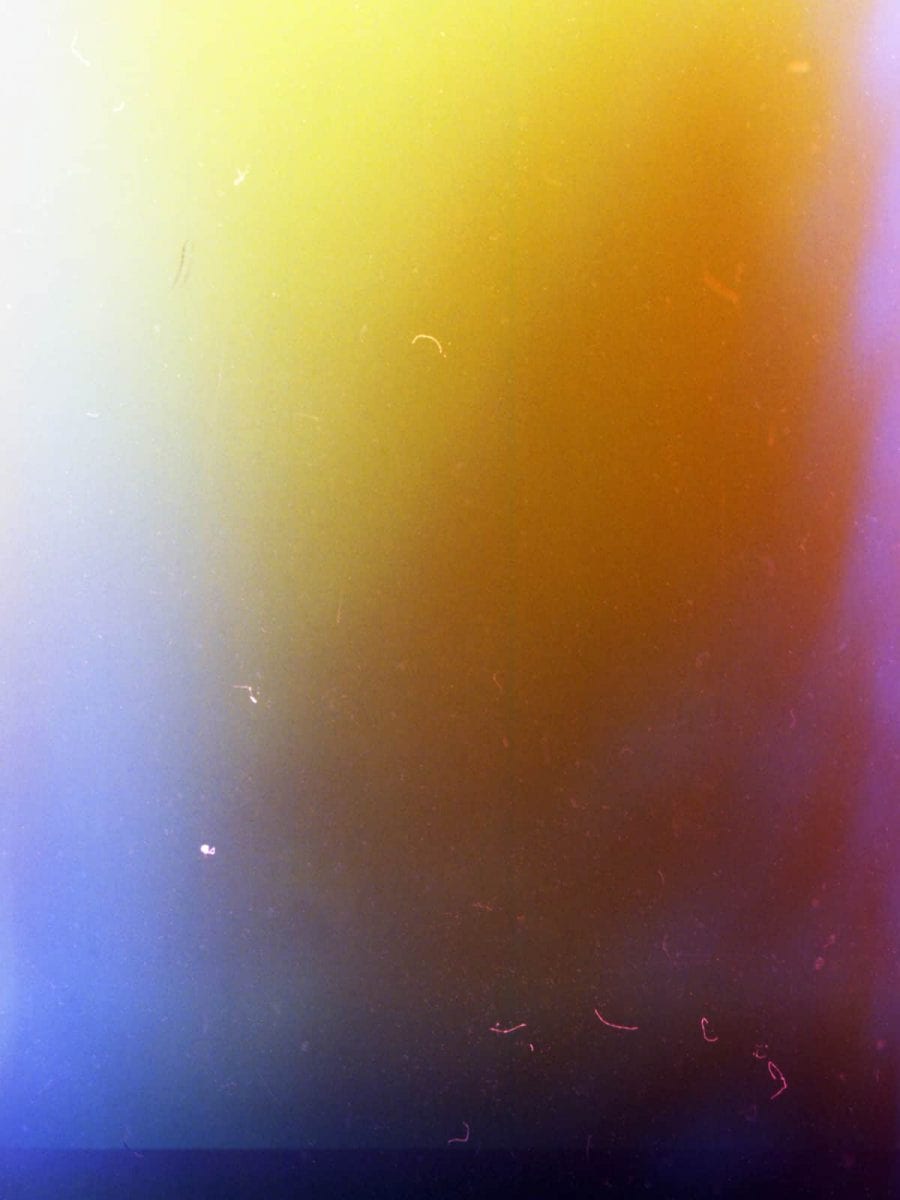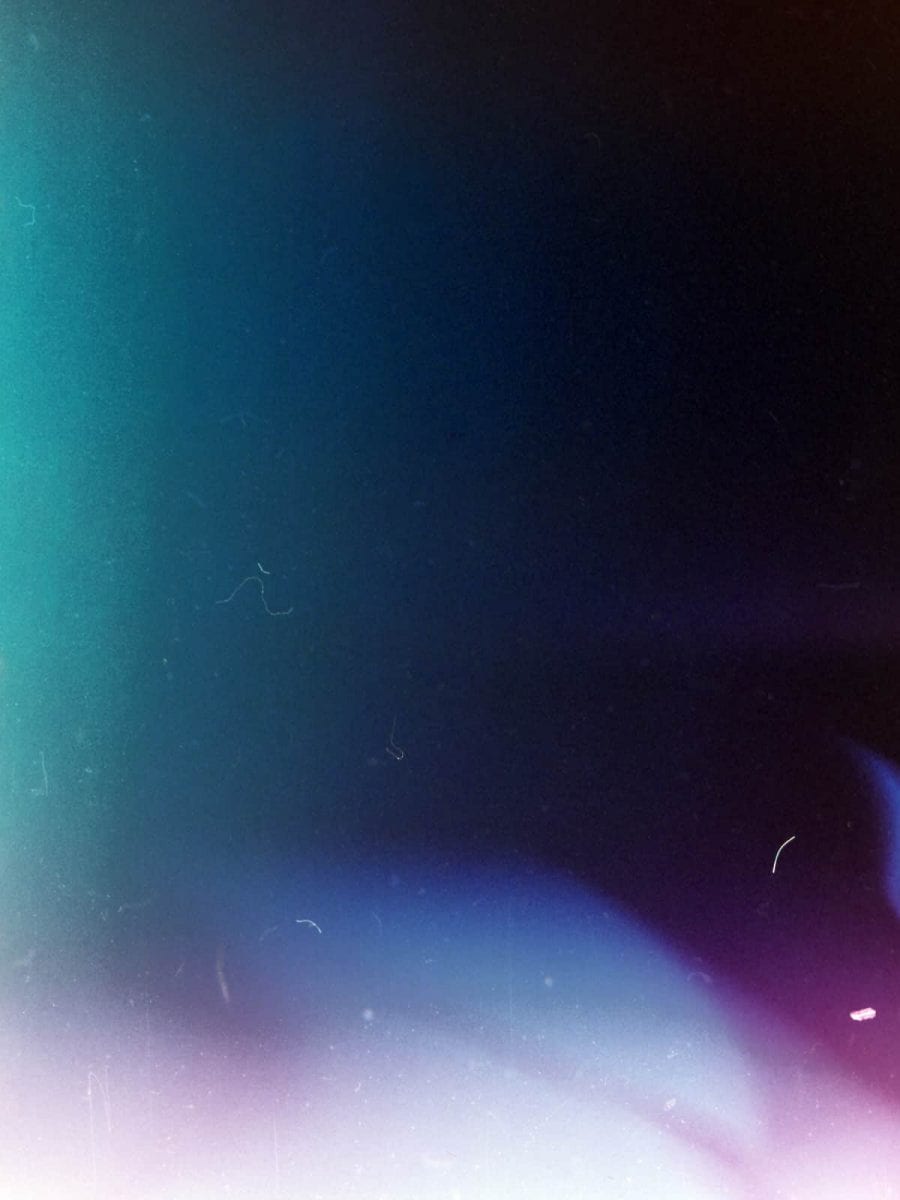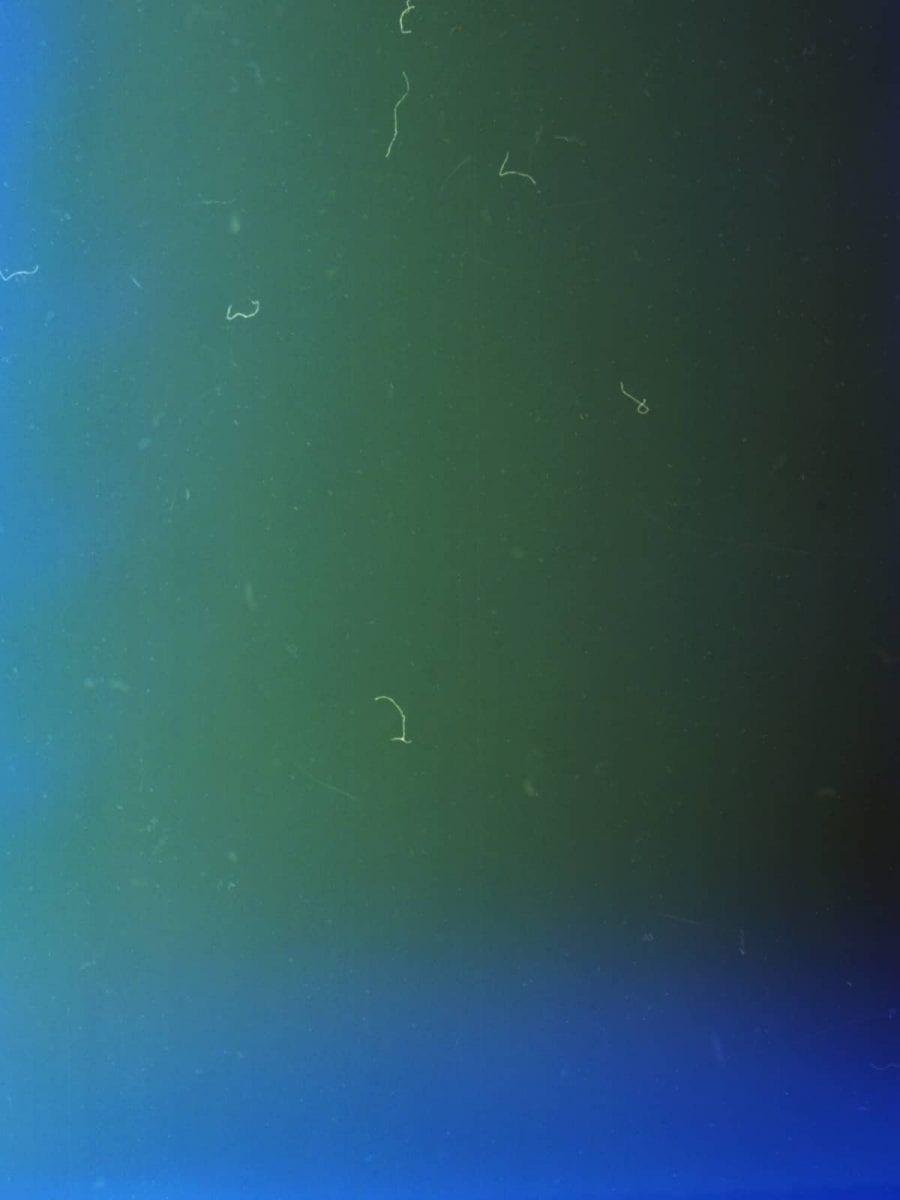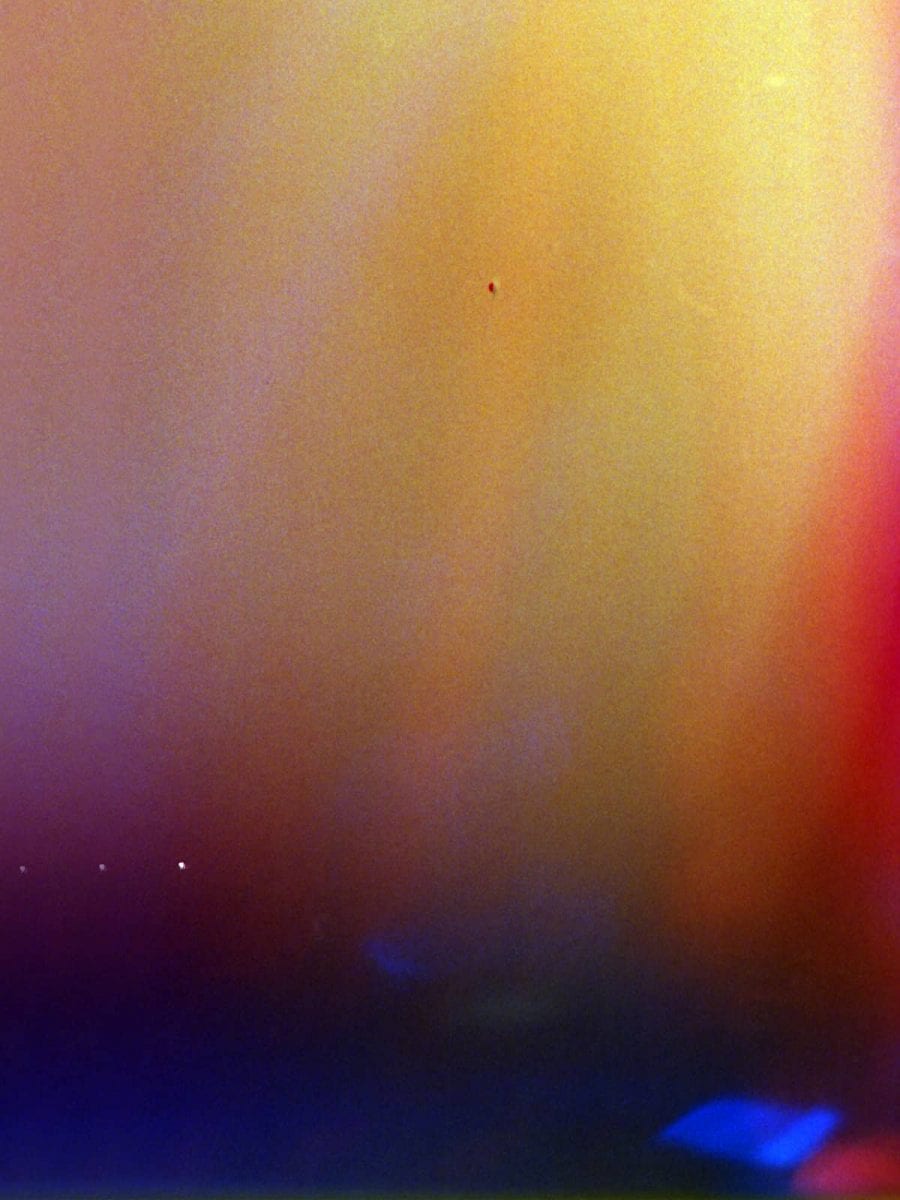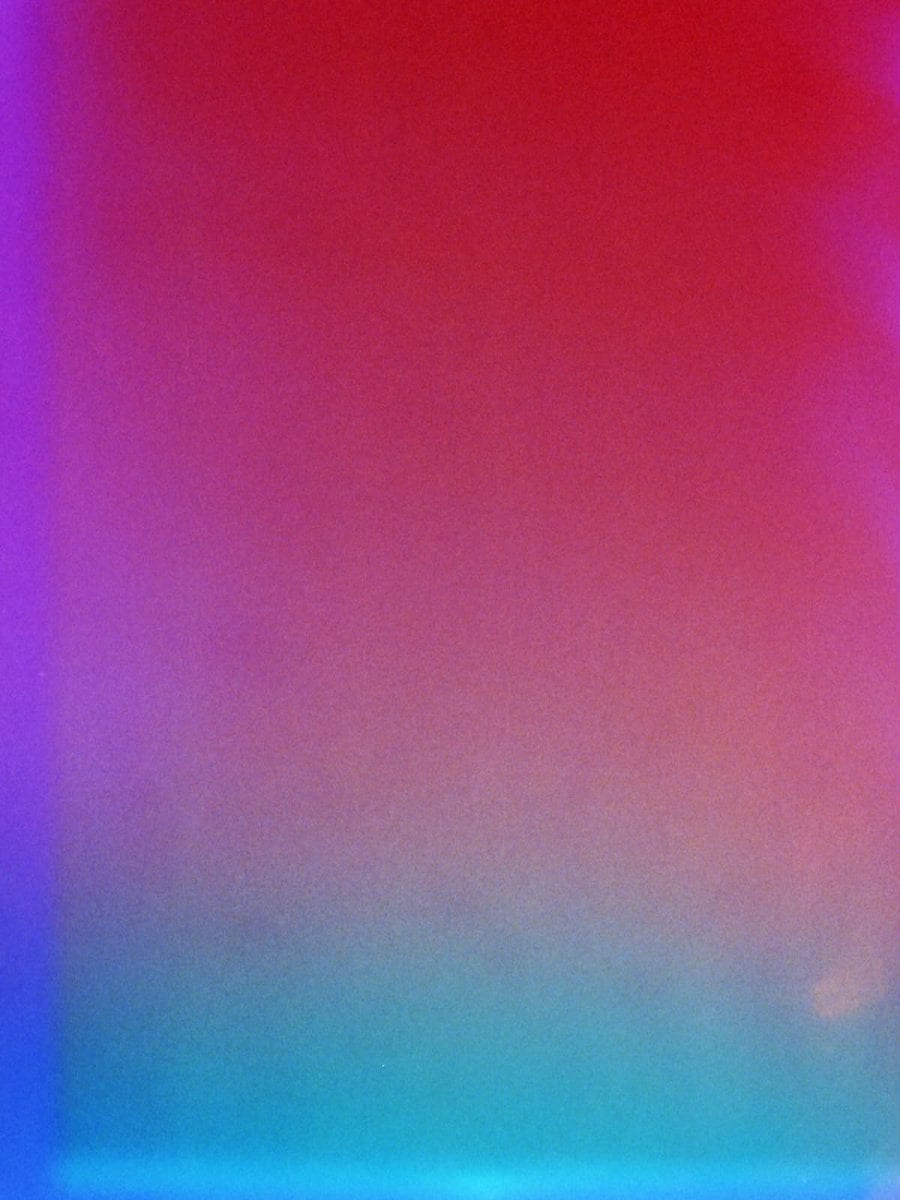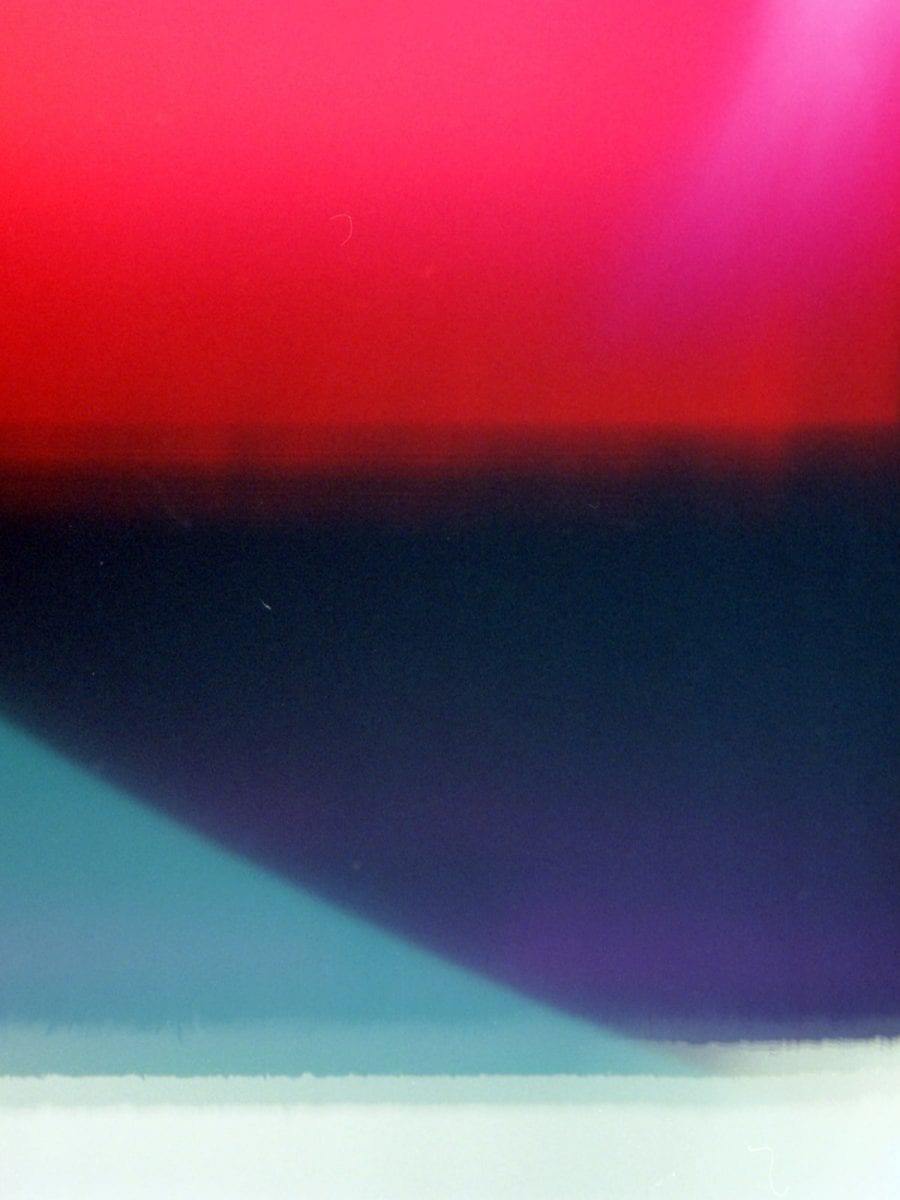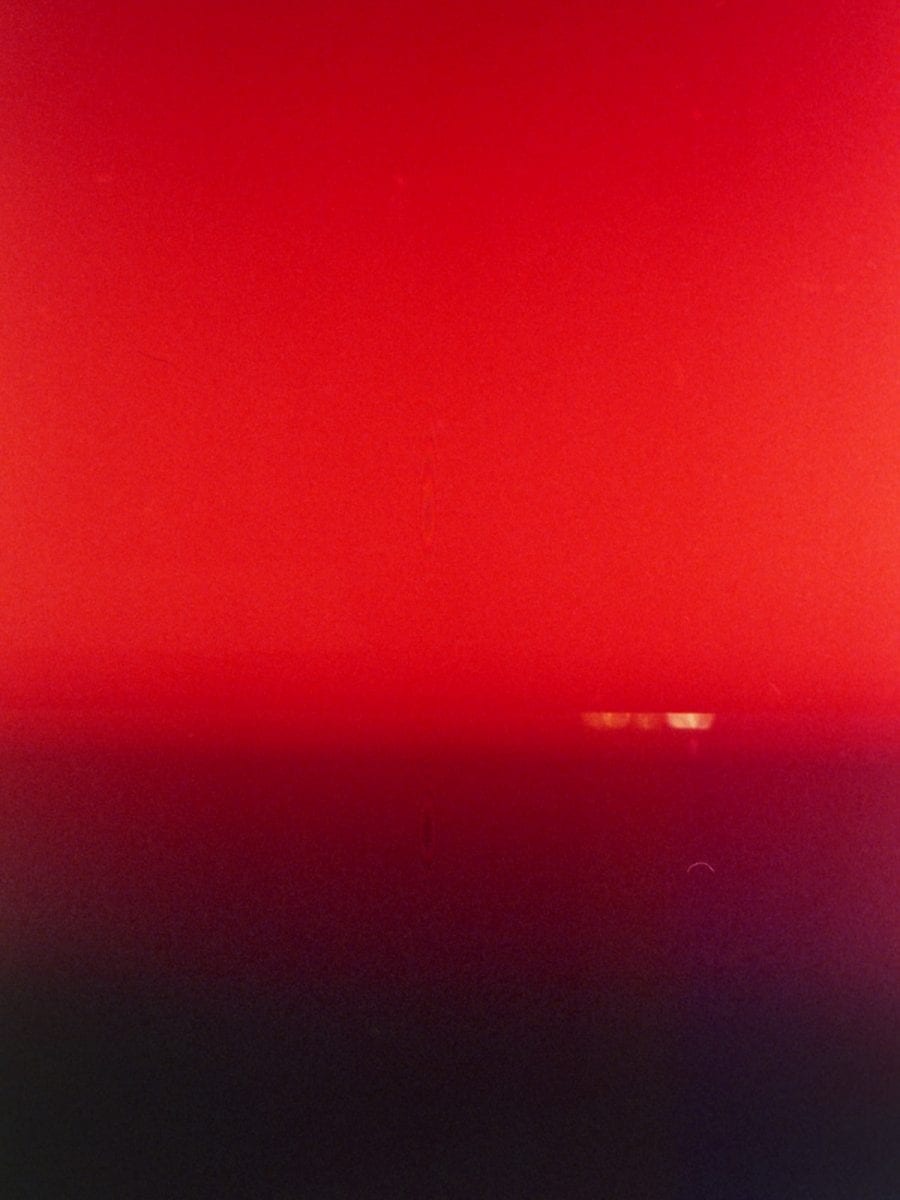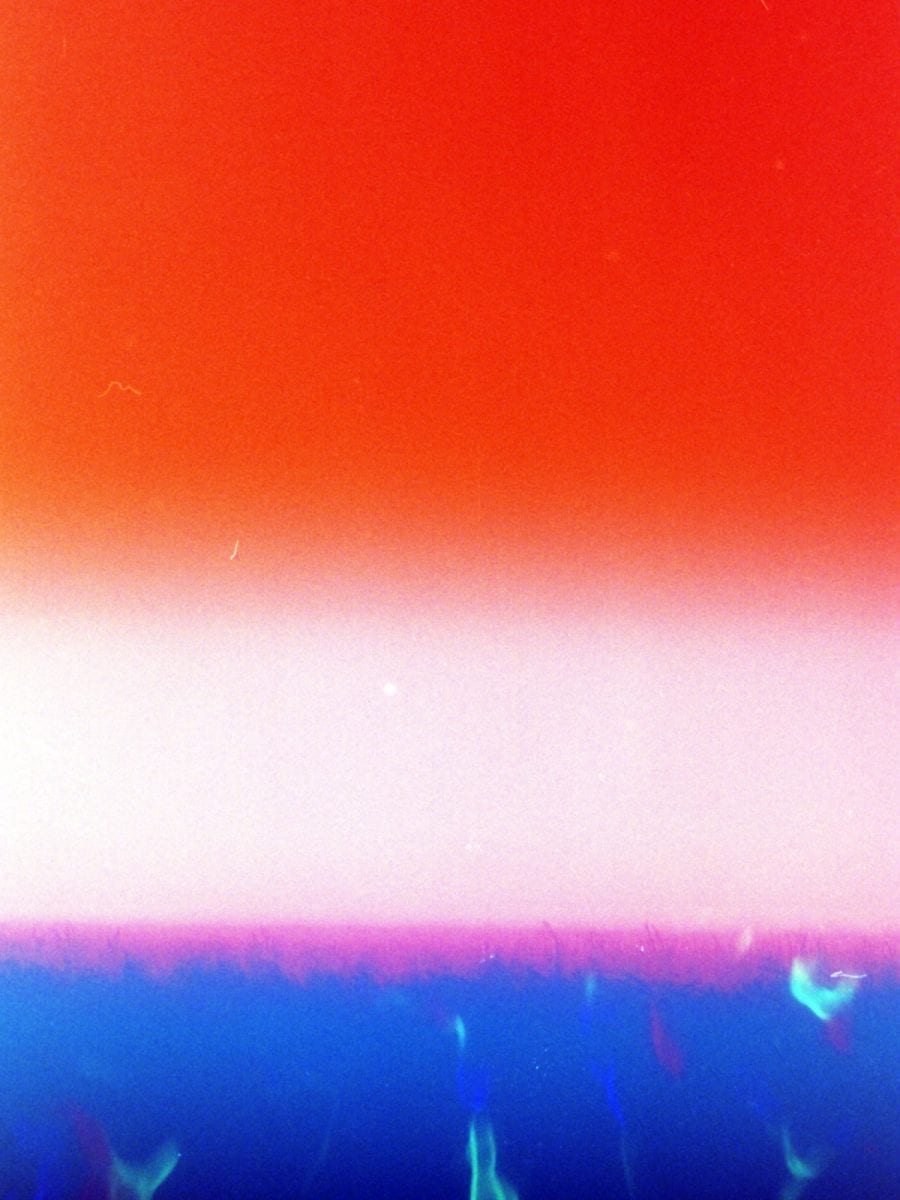 Defined as "extremely delicate and light in a way that seems too perfect for this world," "Ethereal" feels like the most appropriate title for the series. In what ways did isolation and the weight of circumstance of the past year drive the work forward?
In my eyes, this series embodies the year 2020, from the uncertainty of what lies ahead and not being able to be in control. Experiencing unprecedented emotions sometimes can be evolving for us artists; it was a chance to explore and create something passionate and unfamiliar.  It taught me to appreciate the beautiful moments that I may have taken for granted before and after seeing how these images turned out, it felt like a physical representation of what I lived through.  I believe art is half what an artist delivers and half what each person interprets from it.  Each perspective is true and it can mean something to me that it doesn't to you.  It can also make me feel something passionately this year but then something entirely different to me next year depending on what I am living through.  So in my opinion, "Ethereal" is completely different from my past bodies of work.  It was made during a very dark period in my adult life where I avoided turning on the TV to hide away from the death toll.  A time where I was nervous to hear that a family member felt under the weather because my friends had already lost their battle to the virus.  This series was made in the most unique circumstances that I hope never occur again in my lifetime. Most of my previous work is hopeful and has a subject.  Some of my pieces search and acknowledge the beauty in the struggle.  But this series has no subject, was photographed in complete darkness, and was made in silence.  It was about finding peace in the most unpeaceful time in my life and being completely out of control of what the camera was doing while having zero expectations of a result.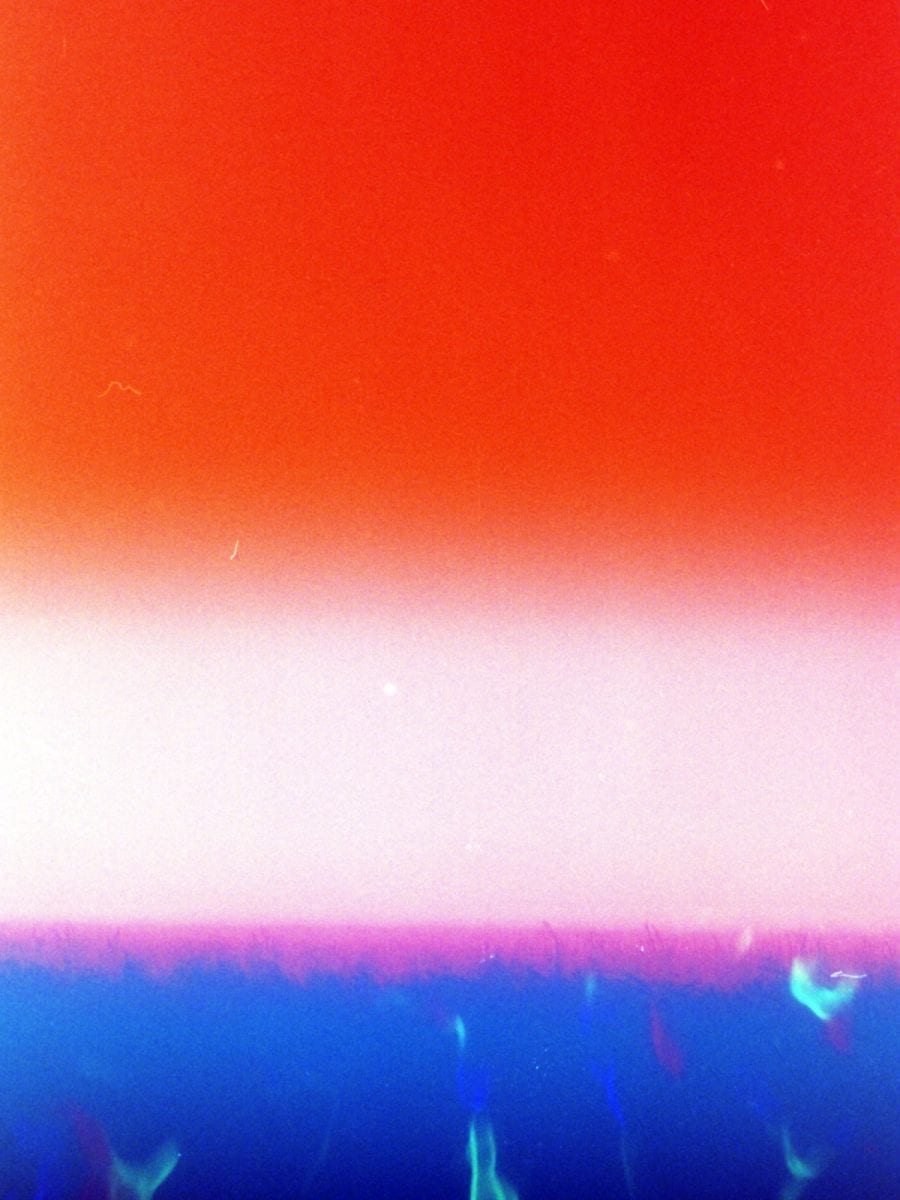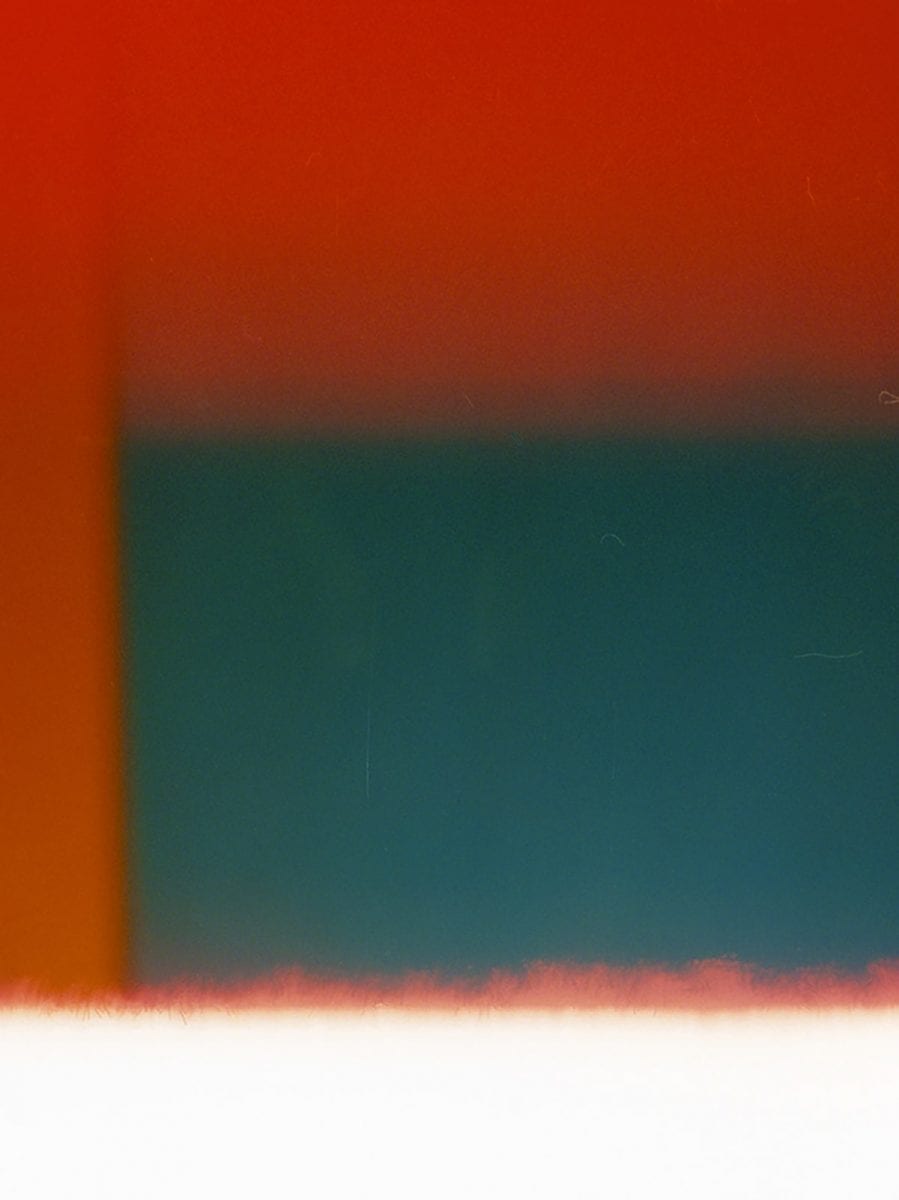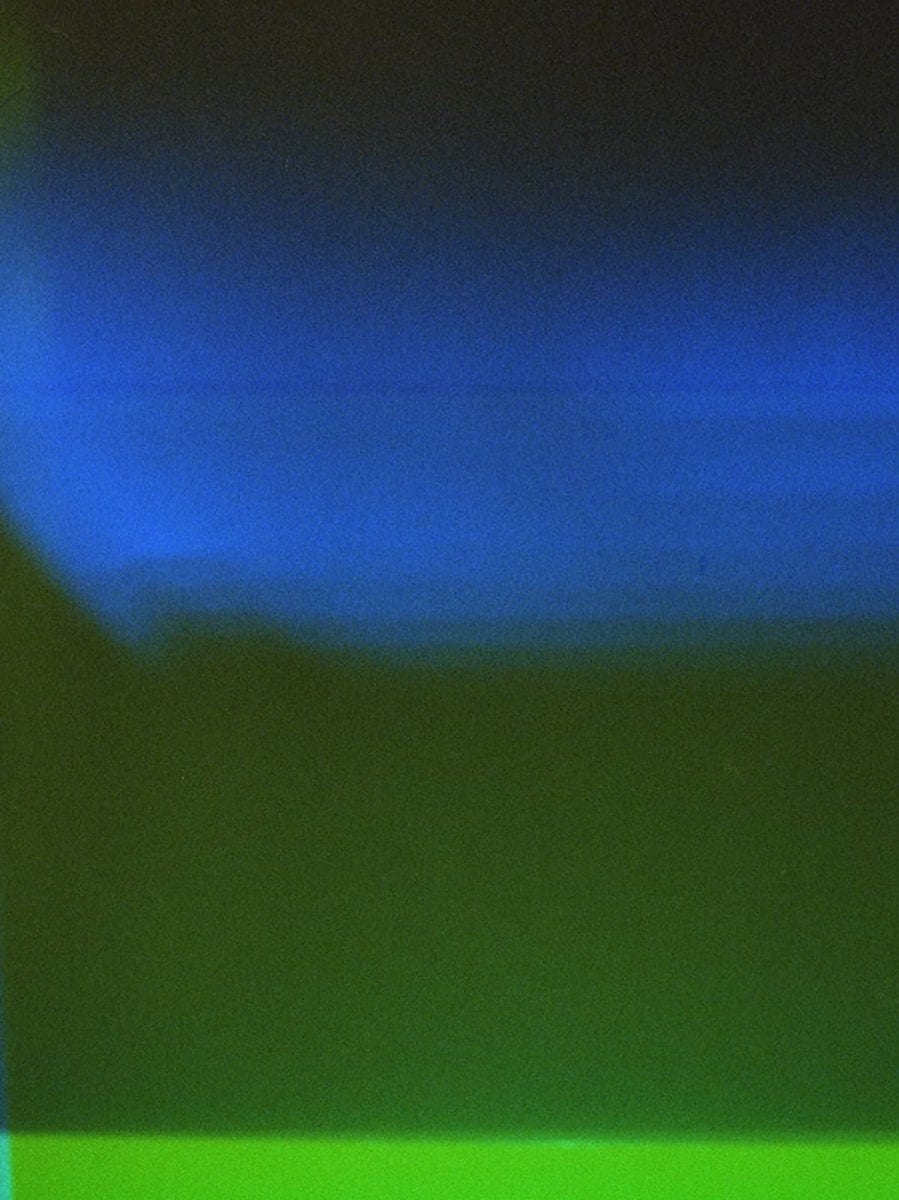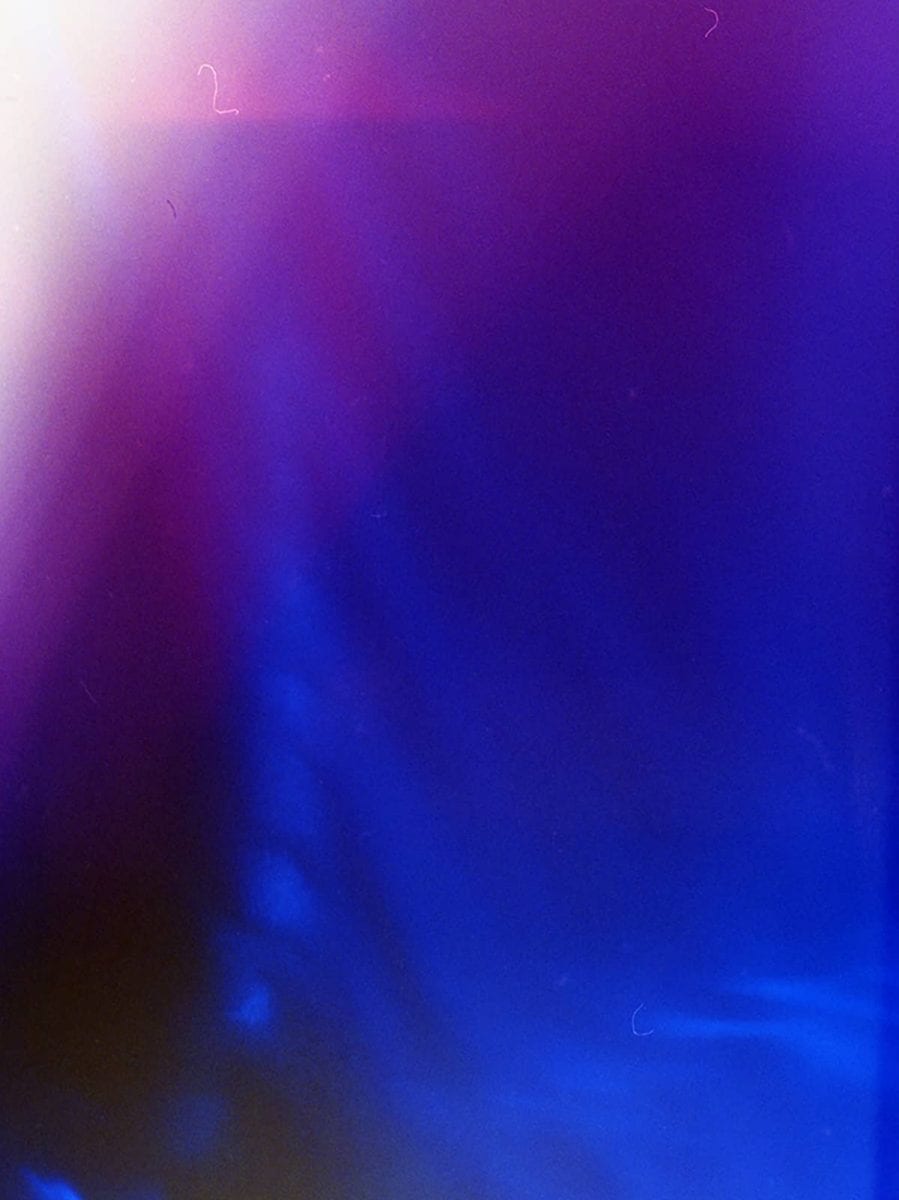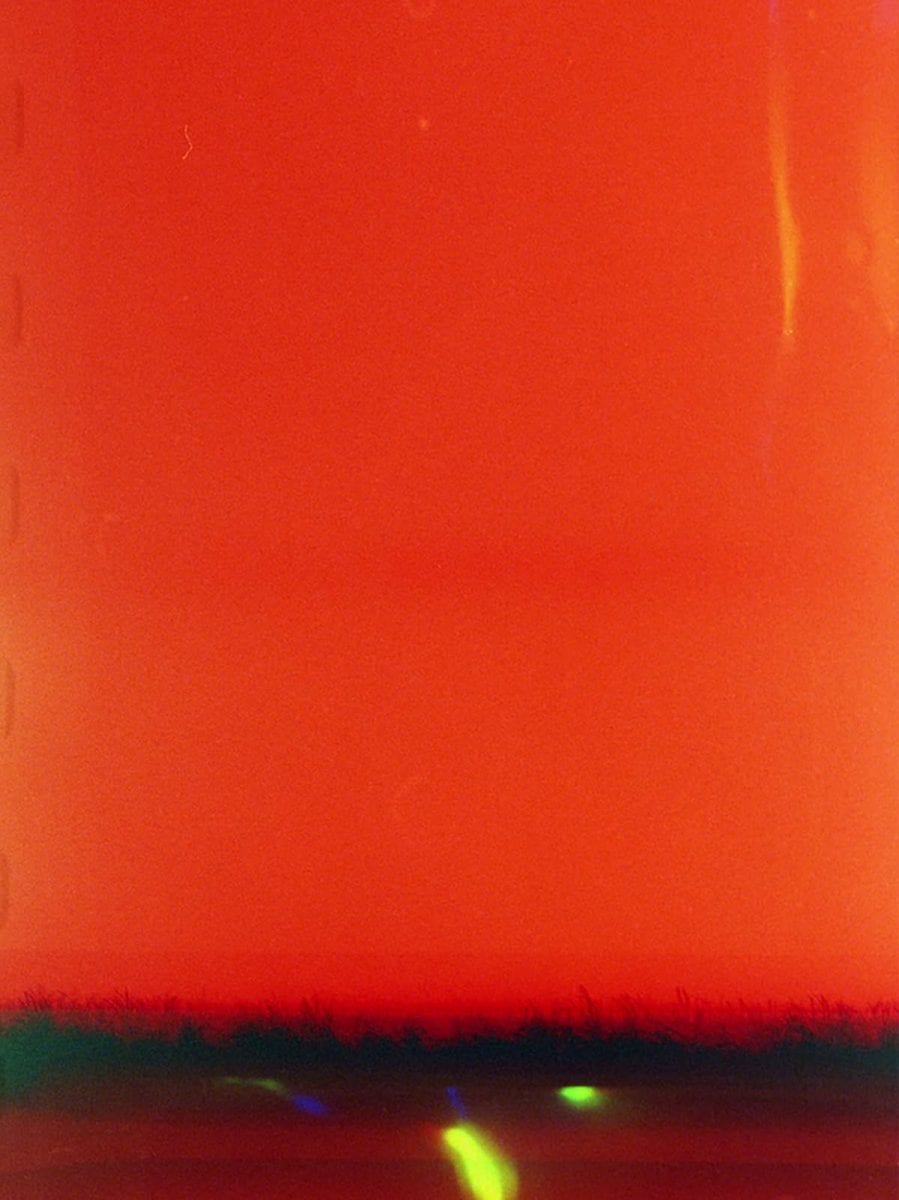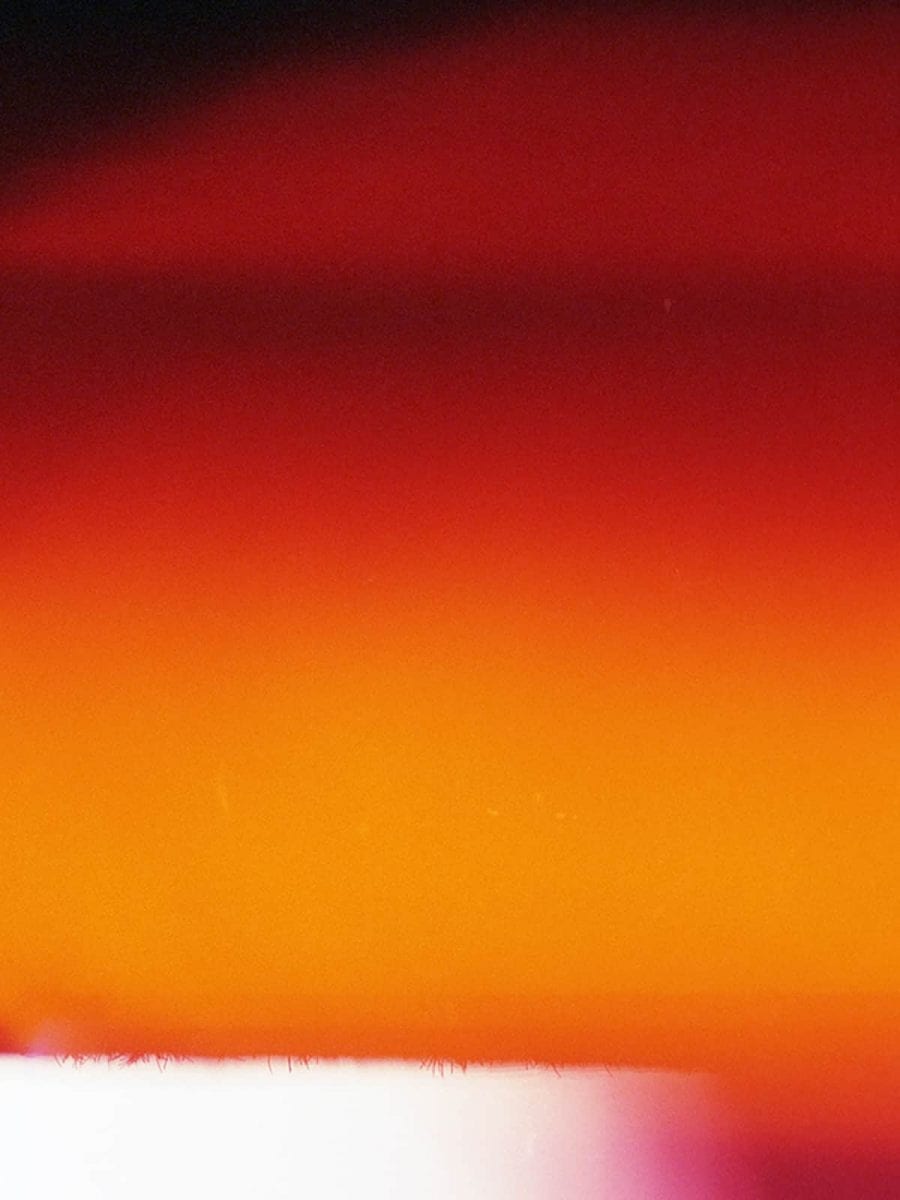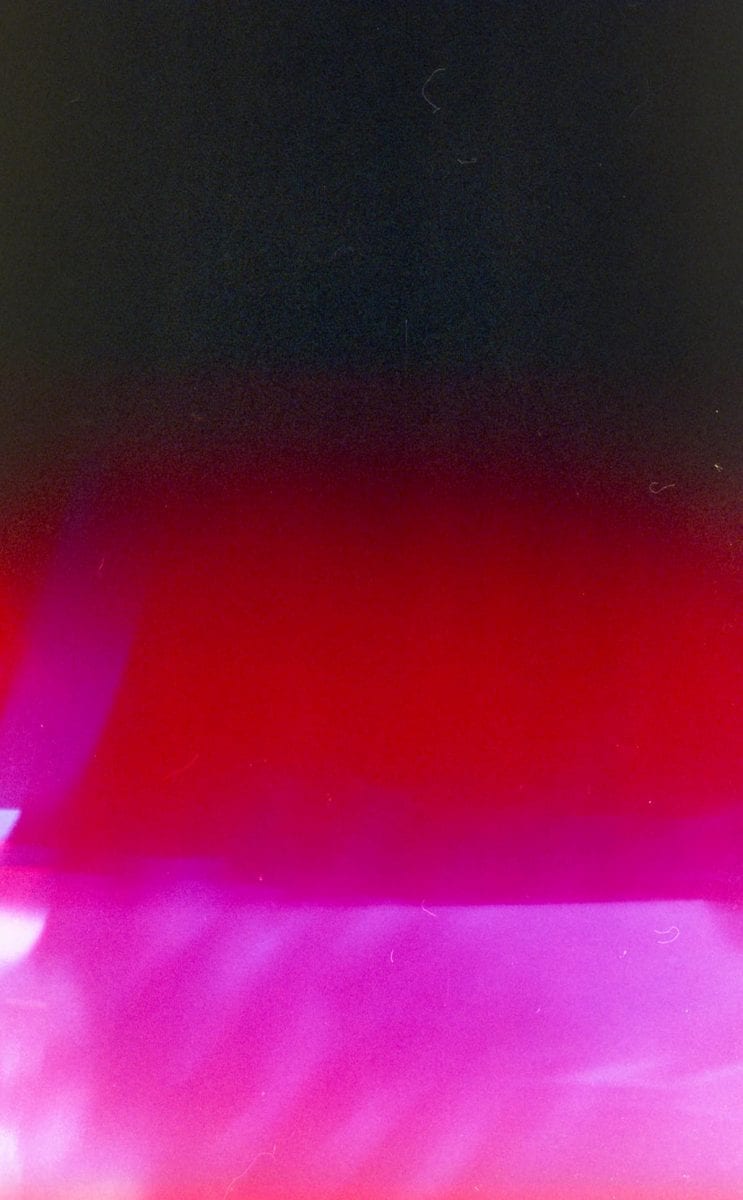 All images from the "Ethereal" Series," 2020-201, Archival Pigment Print, 30 x 40in. Artwork Courtesy of Castro Frank
While your earlier bodies of work are more aligned with the style of street photography, there are moments of foreshadowing that occur with particular color palettes and the inclusion of lens flares.
Jeff Koons once said "Color is one of the main tools an artist can use to communicate.  Colors are embedded with meaning that can create a connection between you and the viewer."  I believe that wholeheartedly.  Reflecting on my past work, I feel that there's definitely a pattern I've created that represents beauty in the midst of chaos.  If you were to look at some of my older works from skid row like the "Black Wall Project," you'll see that I've always done my best to capture the beauty in people, despite their appearance.  And by making images black and white, I brought focus to the person in the portrait rather than where they are.  On the other hand, if I truly want to convey a place, culture, or emotion like in my "Street Stories," series I've used a mix of bold colors like those found in a Mexican serape mixed with moody deep tones to help draw the viewer's eye to what I want them to see.  In 2018 I was experimenting with creating my own lens filters through layers of film gels and glass.  It allowed me to create incredible lens flares, vivid colors, and textures.  This process took me on a more spiritual journey and I felt some of the textures in the images resembled spirits rising, which is where the series was born and named, "After this life, we will rise."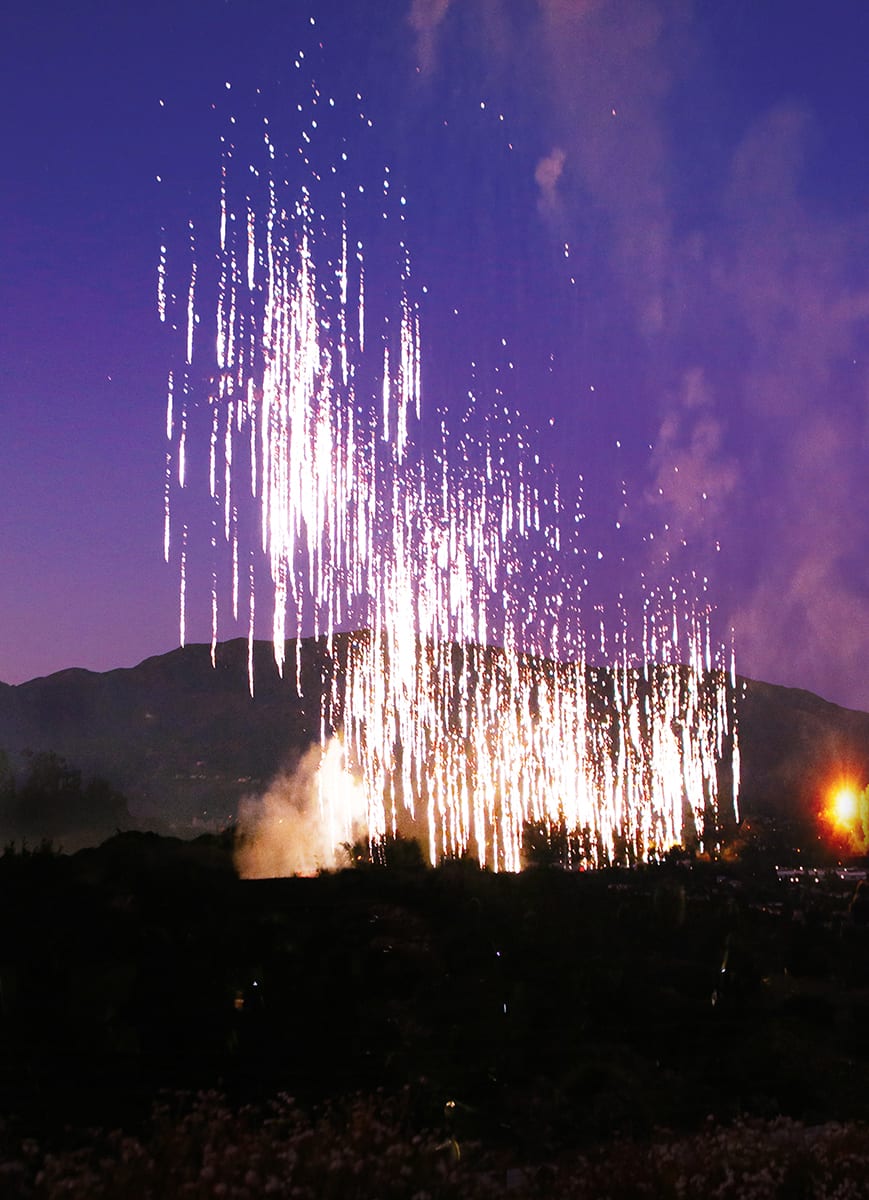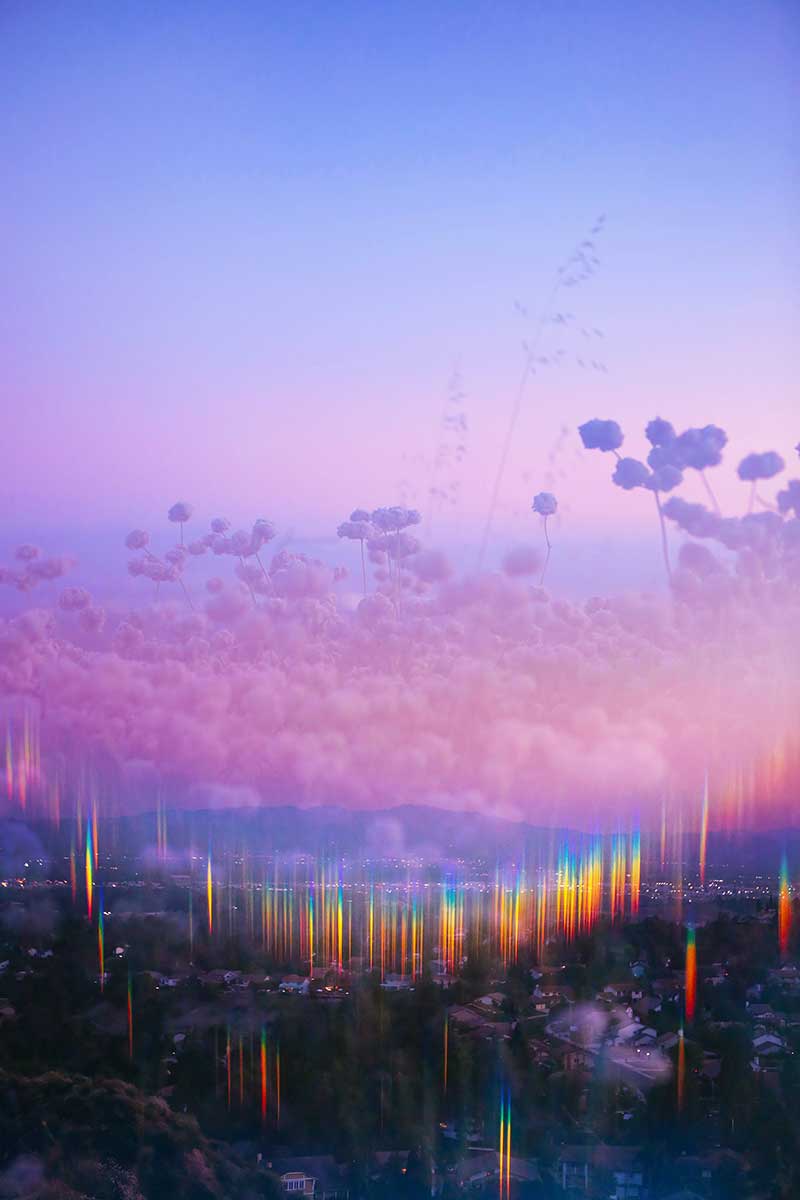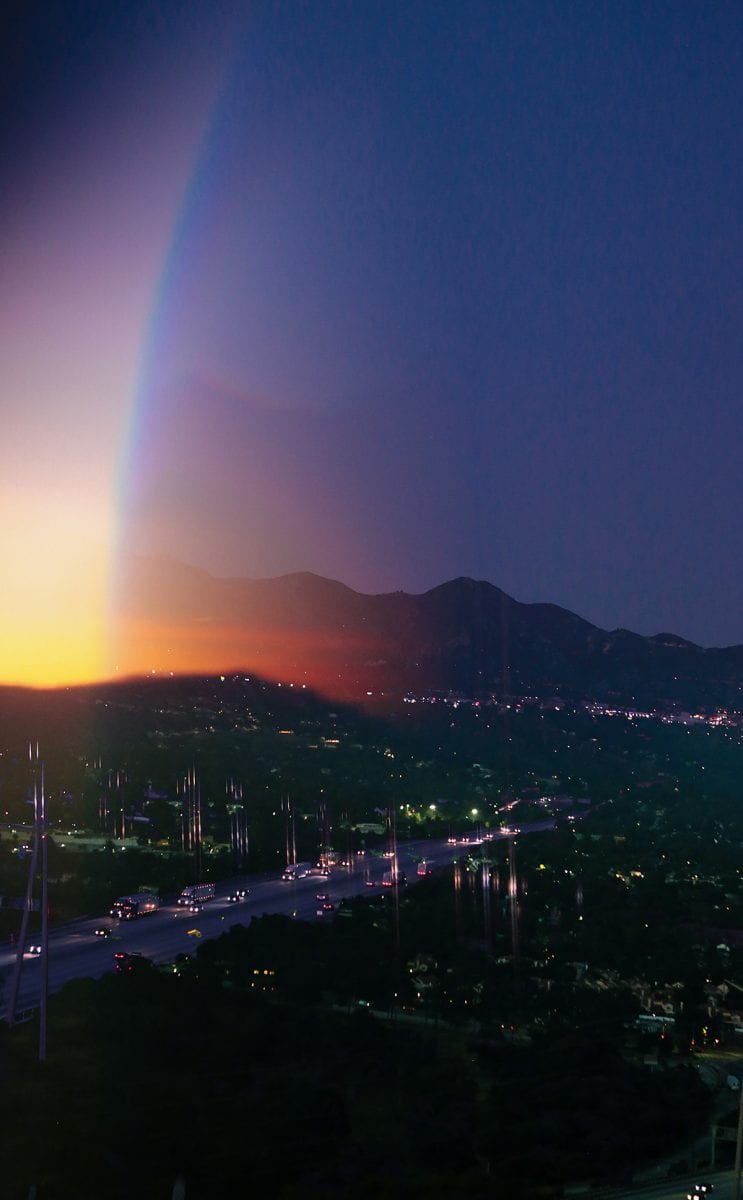 Your visual reliquary reflects a connection to the urbanity and diversity of the city.  In what ways does your environment inform your style?
Being raised in a neighborhood where gang life, dealing, and death were the options you had, it wasn't hard to make the wrong choice. Luckily, that wasn't the case for me.  My childhood friends were into sketching, BBOYin (breakdancing) and even my cousin was a graffiti artist. All of that exposure actually influenced me to use graffiti as my artistic expression, which by the way was still scrutinized and not accepted because it was mostly illegal.  At the very least it kept me on the creative path that eventually led me into photography and that truly changed my life.   I'd say street photography was something that was natural to me.  For years I was drawn to people and their stories.  It didn't matter if I was shooting a prostitute, a street performer, or a crack addict, it was about the love for another human and the connection that often reminded me of where I came from.  I felt deeply connected to the streets and to people from all walks of life.  And sharing those images and stories even helped me find compassion and understanding for my own father who was schizophrenic.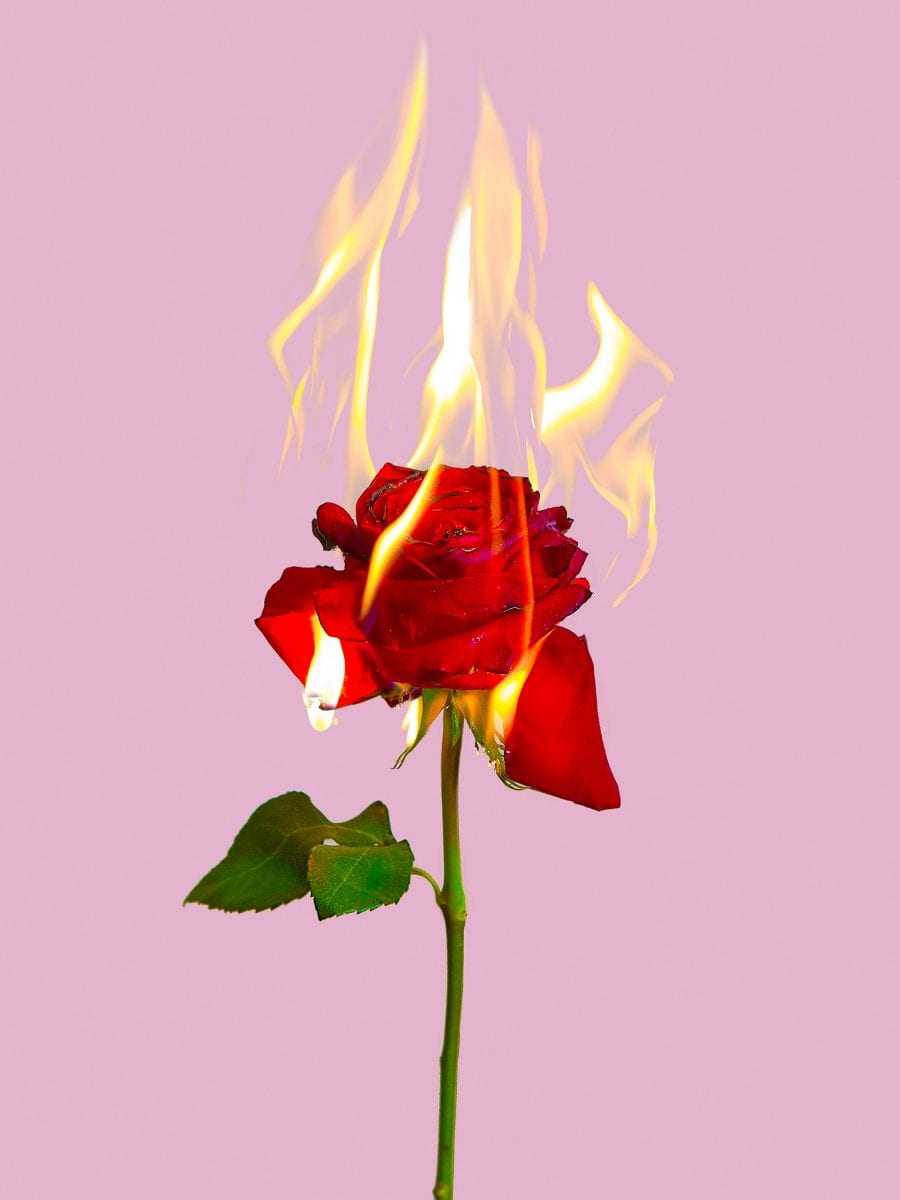 As a native Angeleno, what most inspires you about the city?
The amount of culture we're exposed to here definitely has a heavy impact on my work, as well what I'm living through and the cities I've lived in and near from the San Fernando Valley to Mid-City.  There is also something about the purple mountains and the sunsets in the Valley that's eye-catching, and there's really nothing like it.  It's a muse of mine for sure.  I feel like the challenges to create something meaningful and being open-minded is what drives my practice.  Never letting myself be confined to what society expects or to a single specific medium.  I want to always allow myself to chase a calling to make something in any format as long as it feels true to me.  So I would say my practice is always evolving/
Street photography lends itself to a degree of anonymity.  A distinguishing characteristic of your photographs is the personal connections that you create with your subjects.  In many ways, your camera becomes a tool to initiate conversations and share the stories of those who are not often heard.
I never chose to photograph only the homeless or drug addicts.  I feel like most of these subjects are shadows of my past and everyone deserves to be acknowledged as a human being.  In my work I found a passion to share the stories of those who are often ignored and bypassed. It was a chance for me to learn from them and share their story without a filter.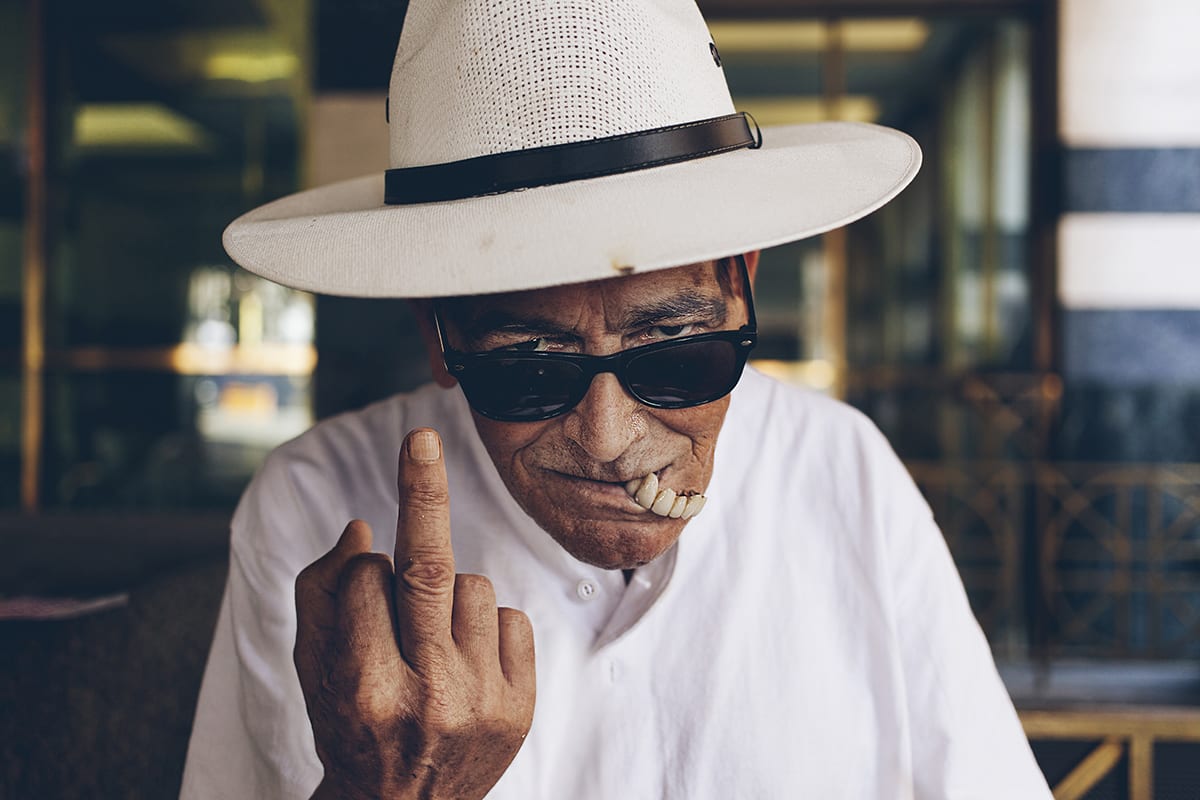 "D'angelo 68 yrs old, was born and raised in LA.  A month ago I was walking down the street near the fucking meth clinic, I noticed that there were two guys in front of me, I paid no attention to it, as I tried to walk by just out of nowhere one of the men pulls out this hammer and BAMM!! hits me right in the mouth knocking my whole bottom teeth out. For no reason! I never said a word to these guys or anything.  If I could tell the guy one thing? I'd say, "Here take this, I forgive you punk!"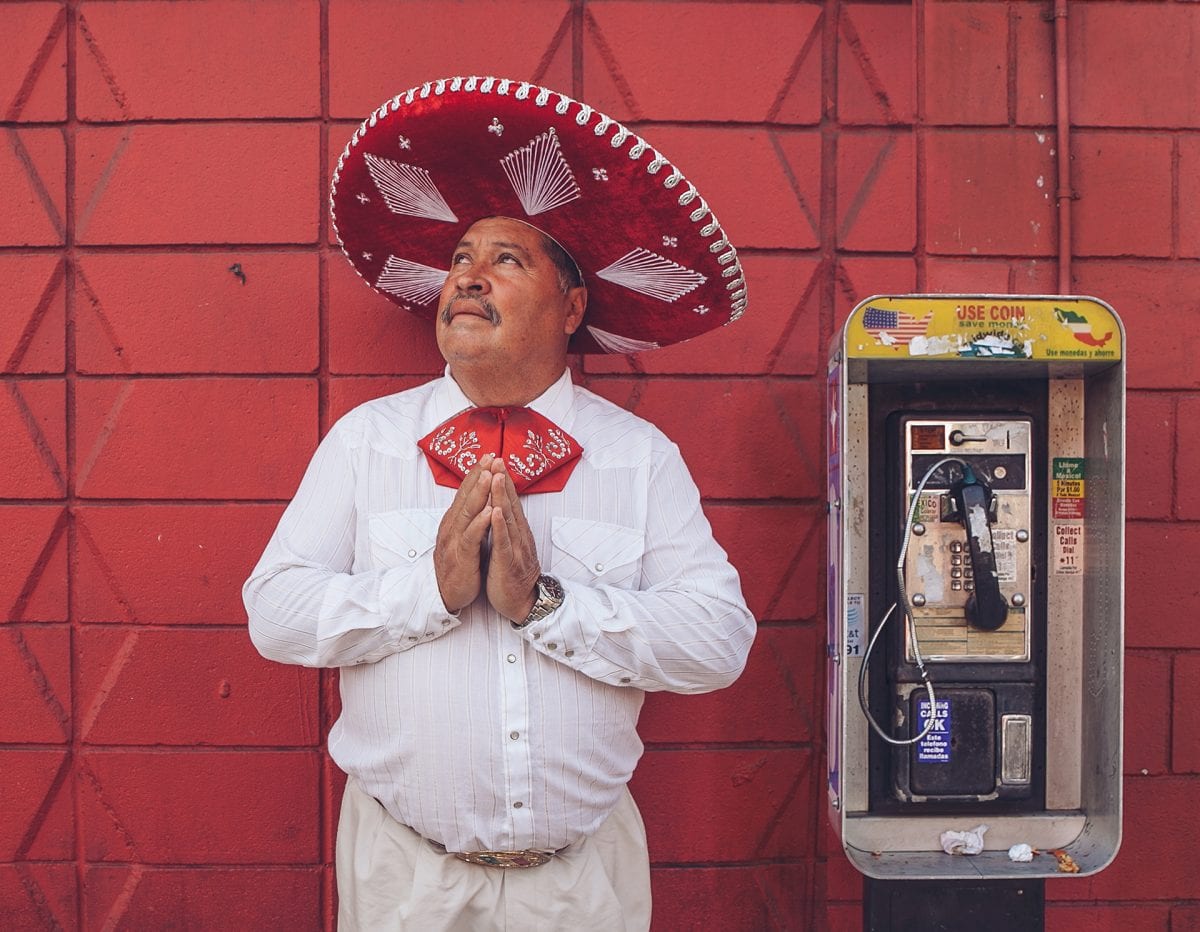 "I was strolling along Chinatown when I noticed this man dressed in traditional mariachi attire.  I approached him and asked where he was coming from.  He said that he was a singer at church. I was surprised because I assumed it would've been some kind of Mexican restaurant where he plays or sings. The man was such a gentleman, after making this image, he wished me luck with blessings and went on his way."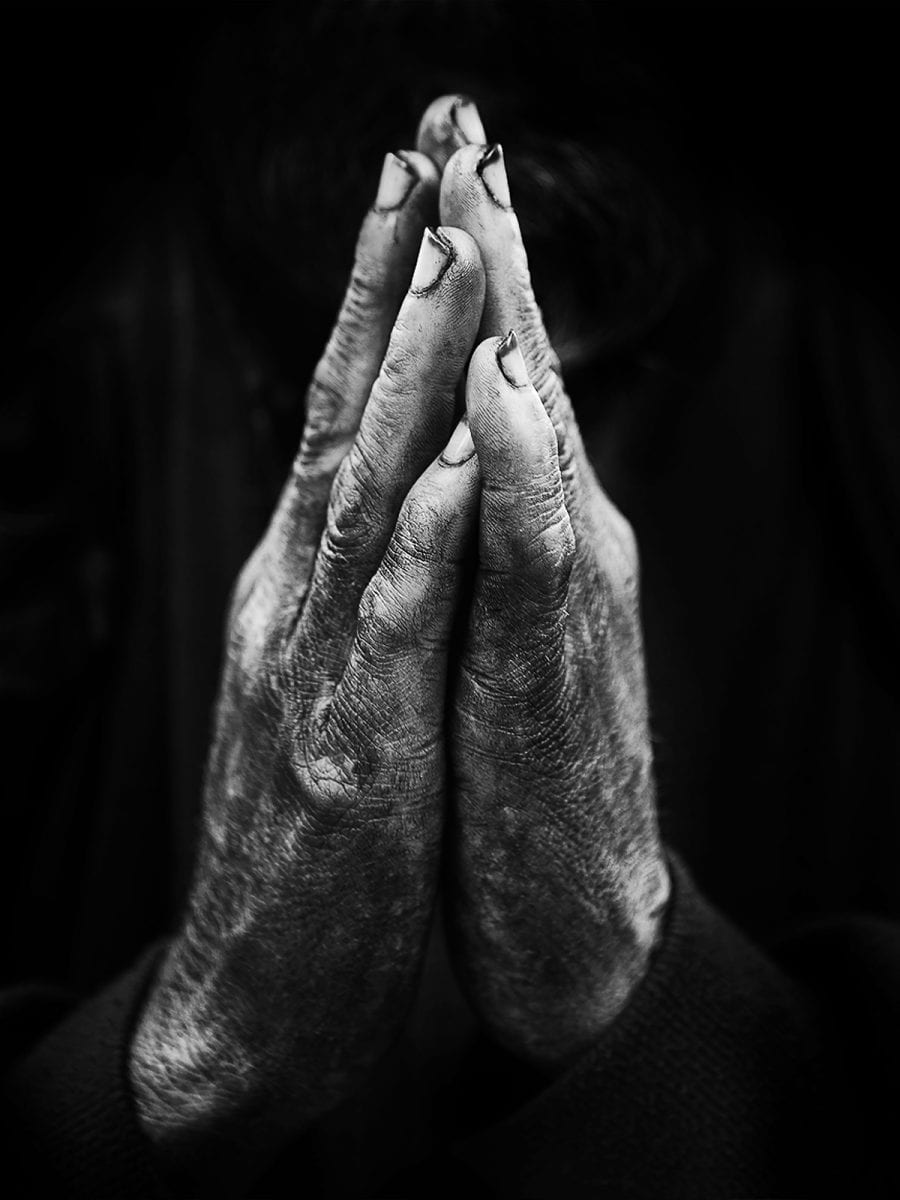 I give thanks for my life, every single day. I pray for the disenfranchised and the people who keep losing hope. I thank all of you who give back every day, not just on holidays. For those that stand for something beyond yourself, and those who fight for their beliefs. God bless you all.
Featured Image:
Castro Frank, The "Ethereal" Series, 2020-2021
Archival Pigment Print
30 x 40 in.
Artwork Courtesy of the Artist
All images © Castro Frank