Ethereal clouds are suspended above the Grand Terrace in the St Pancras International Train Station.  Positioned near the clock, Cloud: Meteoros, created by sculptor duo Lucy and Jorge Orta is the most recent installation from Terrace Wires.  Terrace Wires transforms the train station, inviting artists to present large-scale, site-specific works to the public.  Once a site reserved for travel, St Pancreas now also hosts a destination for discovering and experiencing works of art.  London commuters caught in the hum drum of quotidian transit now have a reason to pause and look up toward the clouds.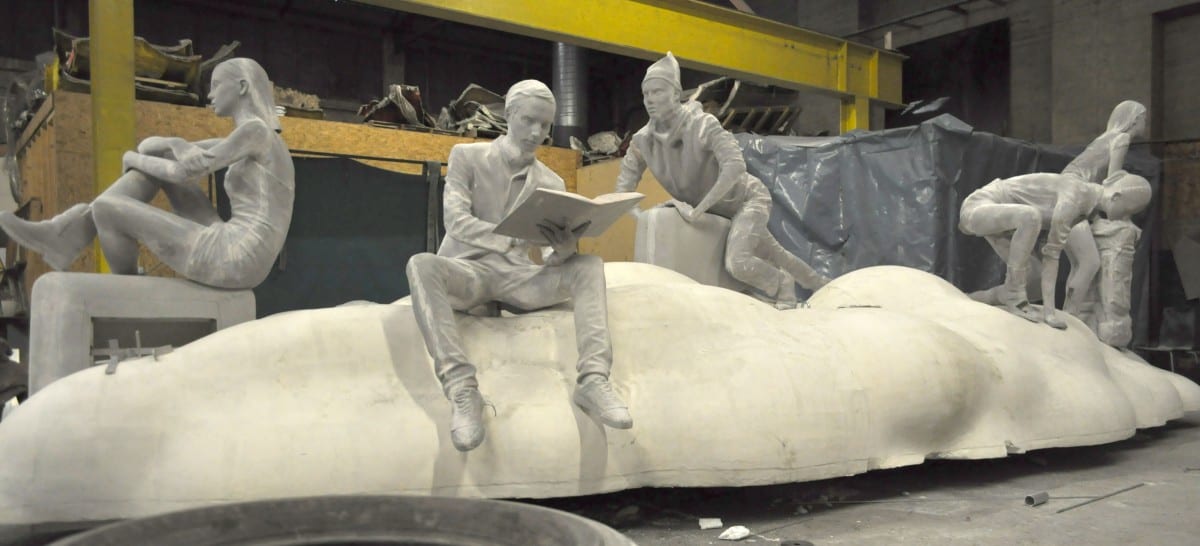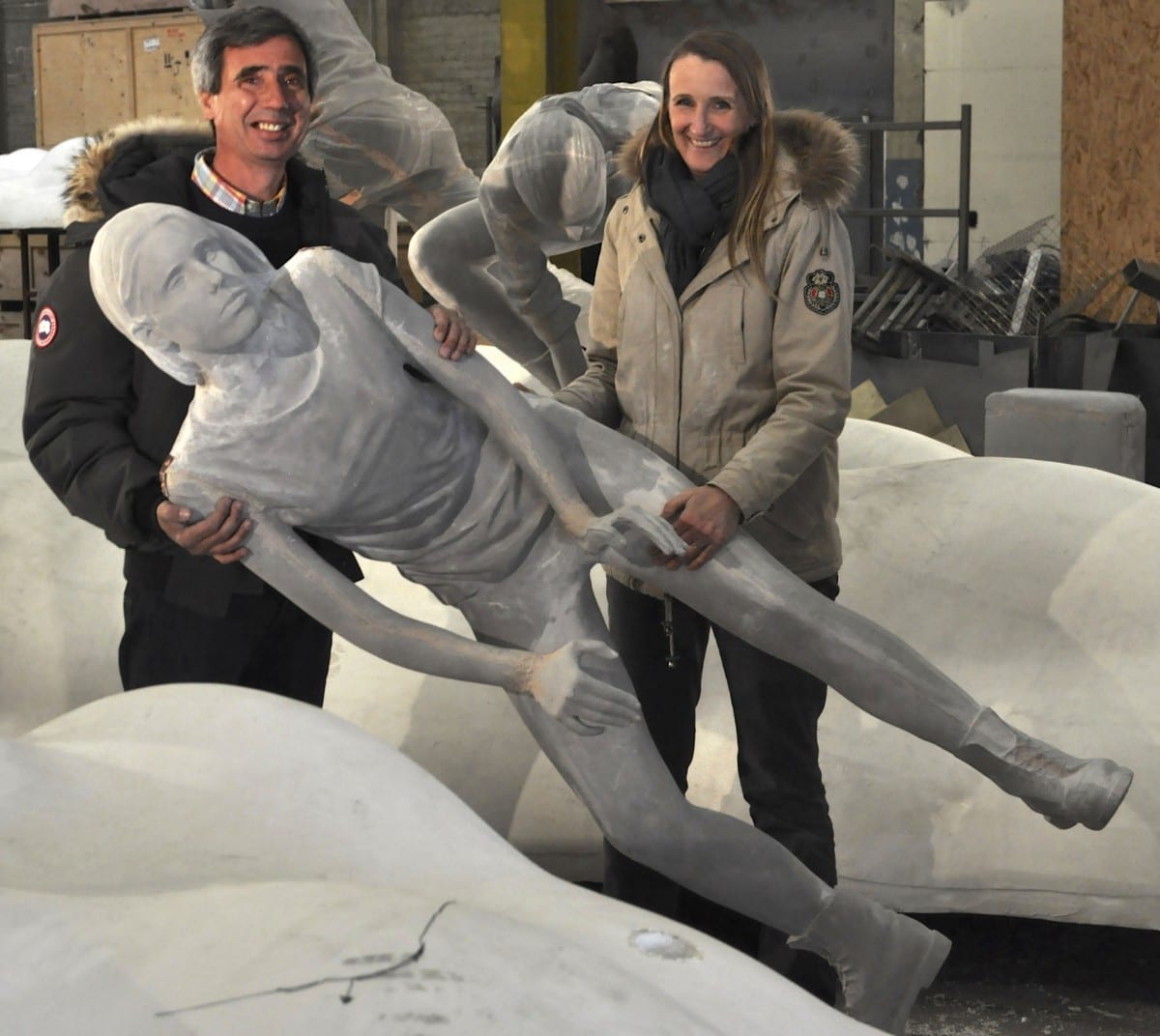 Cloud: Meteoros seeks to unite people inside the station with the world outside.  Much like a Greek Agora (meeting place), the cloud hovers above the buzz of visitors to St Pancras, echoing its counterparts who wait on the platforms below.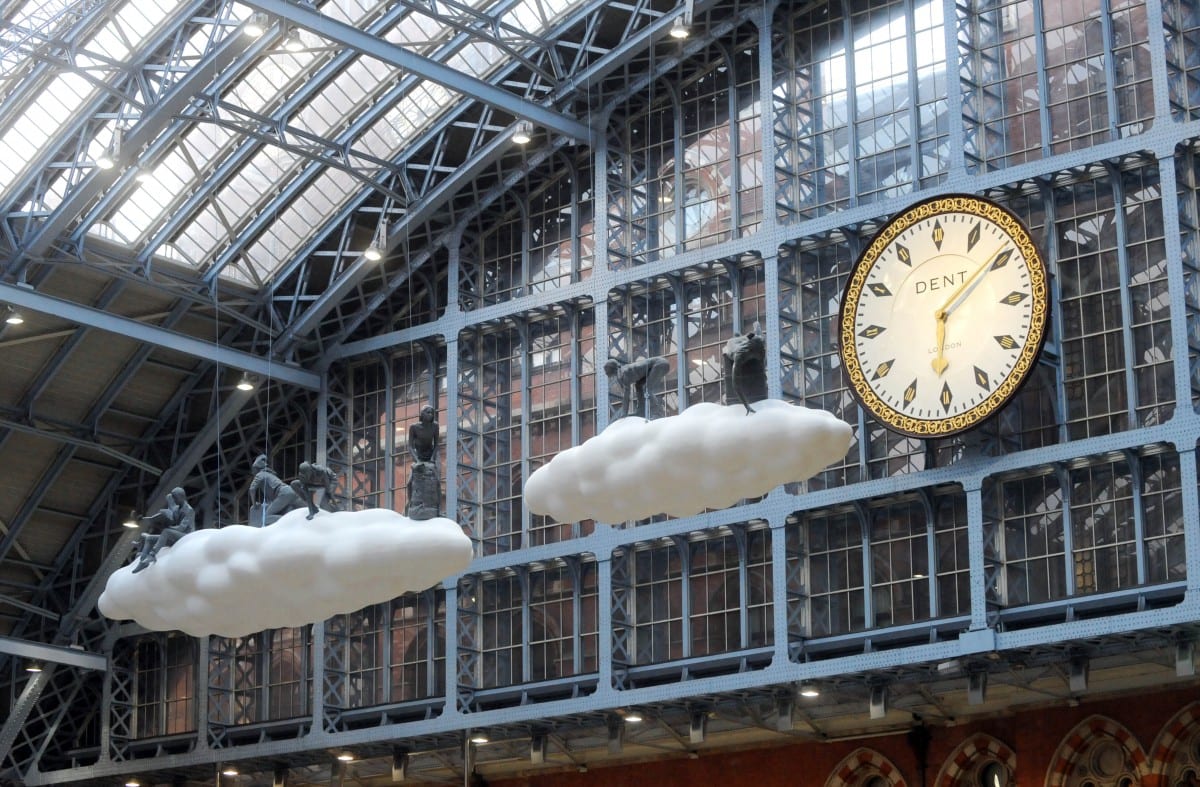 Like clouds, those celestial bodies which inhabit two worlds, the sculpture represents the liminal spaces that affect the physical and imaginary nature of the human mind.  Whether it be the daily routines of the millions of passengers and visitors to the station, or the freedom of imagination and daydreams, Cloud: Meteoros prompts the viewer to lose him or herself amidst that in-between space.  The large-scale installation hopes to inspire Londoners and change the perception of their surroundings, taking their minds off the mundane and gently coaxing them to spend more time dreaming.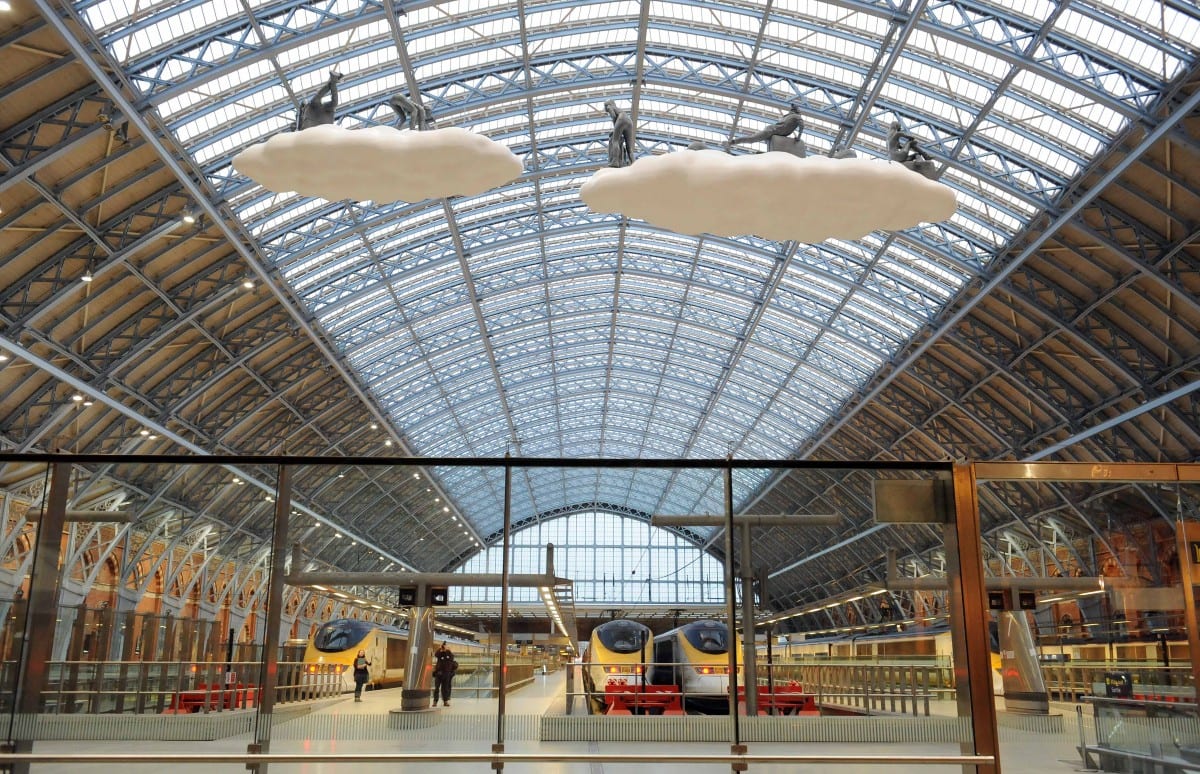 Featured image: Lucy + Jorge Orta, Cloud: Meteoros, 2013 ©Terrace Wires
All images are ©Terrace Wires