April is the month of fools, and we can think of no better way to celebrate than with the pinnacle of Internet ephemera: The Animated GIF. The Current Sea is a GIF design team in Los Angeles that focuses on the confluence of the Analog and the Digital. They create whimsical digital chimeras, often employing Analog techniques like film photography and collage. This month, they will be displaying a series of GIF art on the theme of transhumanism to celebrate the glorious foolishness of our present era, as we all try (and sometimes fail) to find our bearings in the new wilderness of the Digital Age. Installation Magazine x The Current Sea are proud to present: #GIFofFools!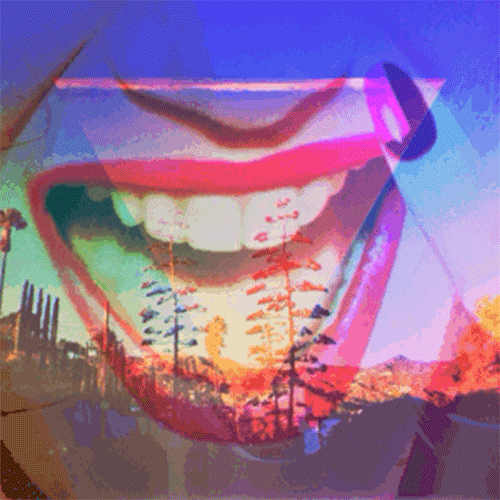 Sometimes life makes you want to scream, which is difficult in a city: people on people and ears all around, sometimes a scream needs to be an assuredly-private expression. Your human-made sound and voice are incredibly personal and many are self-conscious about speaking, let alone screaming. It's easier to withhold, especially when you can't just speak, but need to be heard as well.
Typing something out is a different story. Free to express what you truly feel, often without a filter, is Internet's blessing and curse. Arguing your point and the counter-point (and its counter-point) to a fictional reality feels as though it does something good: you have a stand and point to make. It's not good, however, and has us all looking for differences instead of realizing our similarities. Humanity's goals should be to understand and be open; to teach and explain; to be forgiving and empathetic: a point has a better chance of being accepted if you are accepting. Next time you want to write a novel for your comment, thread post or status update: don't. Try to scream instead; whether aloud or visually.
Featured image © Installation Magazine