Installation Magazine: What story do you want to tell in the Origins series?
Miguel Milló: As the title Origins suggests, the story told in here appeals to a very primitive, deep and even magical nature in humanity sensitivity.  You can gaze upon each image and connect with the primal emotions and elements of the birth of humanity.  The result is a combination of primitive and contemporary elements that I feel is paradoxical and timeless.
Do you feel like your work continues in the tradition of working with female nude?
Although the nude body is part of my work it does not play a fundamental role.  The characters have a few centimeters of clay over their skin while we only carry millimeters of fabric over our bodies and we don't feel nude.  I think that the public seems in my work passion, melancholy, hope, loneliness, love, serenity.  I am inspired by the beauty of the nude body that the impressionists worked with.  Maybe I'm blind but I don't see nude bodies, I see bodies full of light that transmit the visions I imagined.
How does this series fit into the greater narrative of your practice?  
It is the sum and result of my personal inner search and it's relation with my professional career and I hope it will be well accepted in every place it is shown.
What are your goals as a photographer in capturing your subjects?
My goal is to try to create a new kind of image were the product could be original or/and surprising.  I don't want to photograph something that already exists.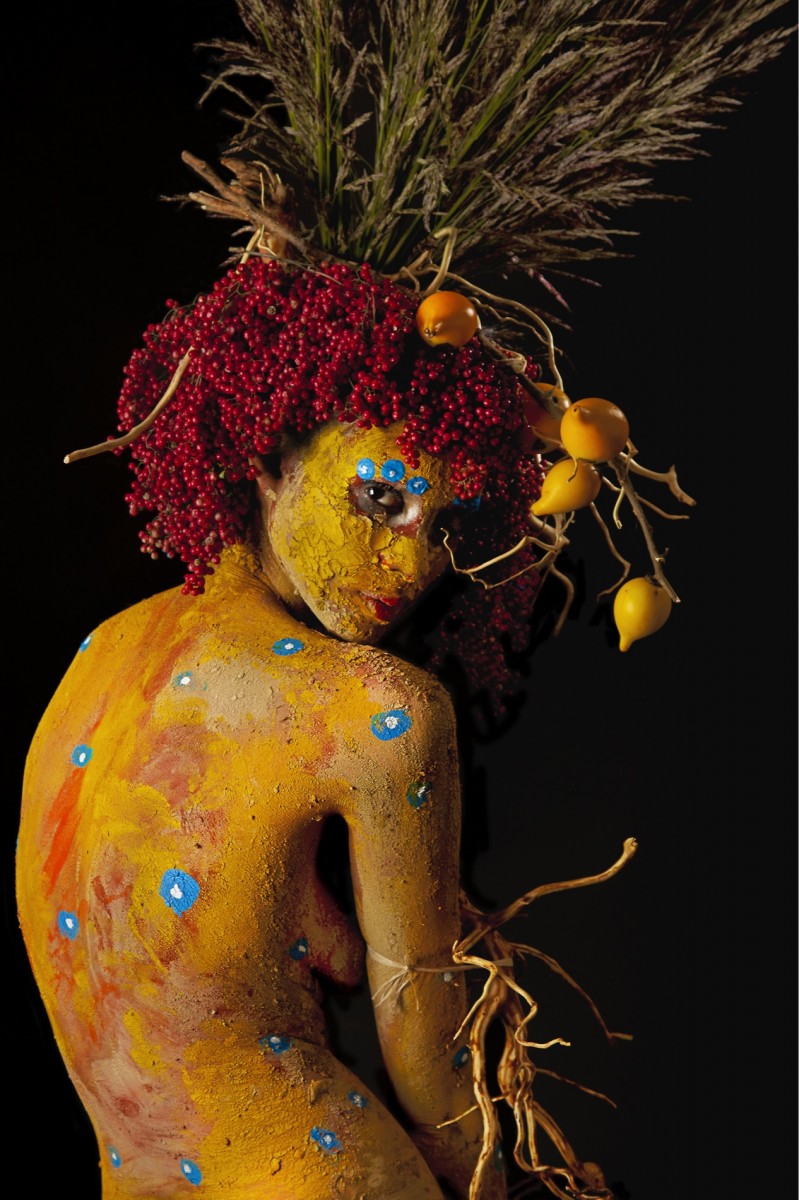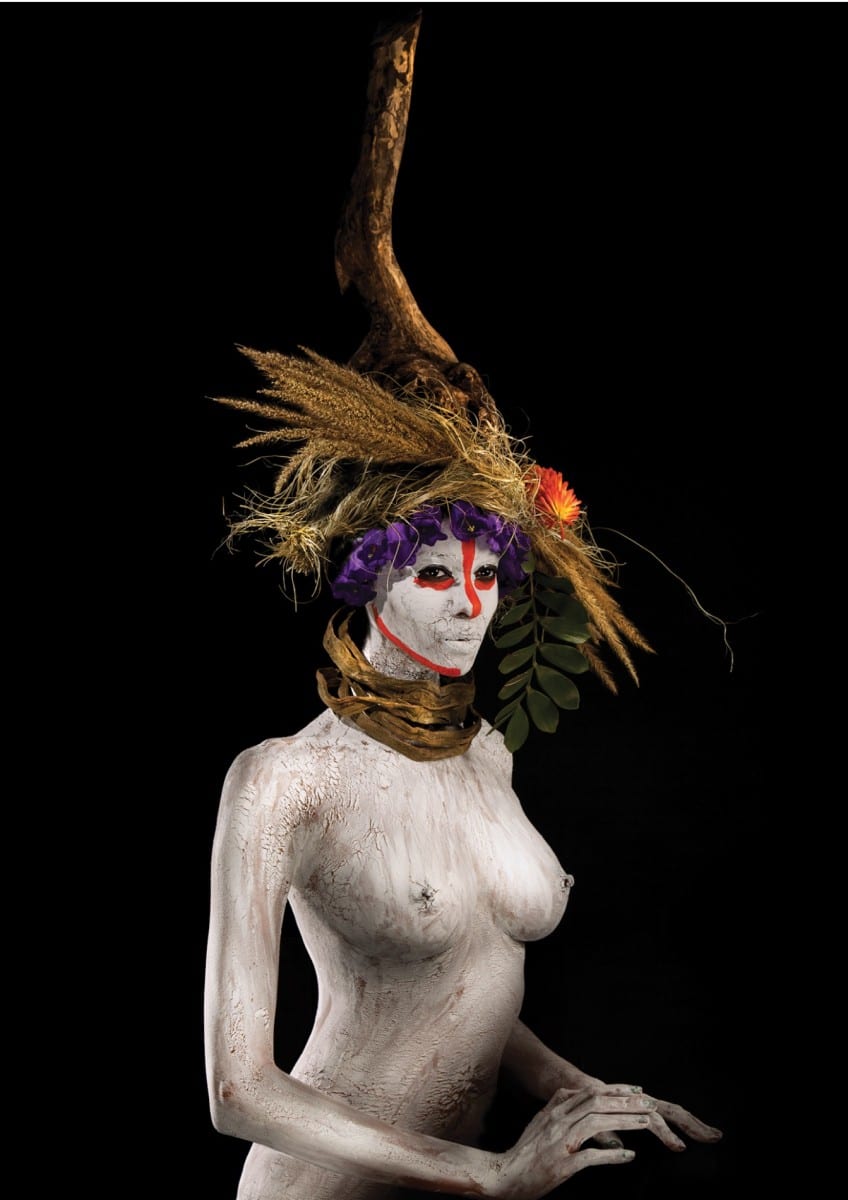 What inspired your decision to explore murals as a new medium?
A trip to Istanbul, Turkey made me fall in love with Byzantine mosaics, they were stamped in my memory and my fascination with this art started.  I look to preserve the essence of my photography.  When they are translated into mosaics, the public won't image that the piece started as a photography, and before that it was an installation of real flowers, and before that it was a clay painting, and before that a beautiful nude body.  In the series Origins, I present 21 images printed in grand format over cotton paper, and one mosaic piece changes the scale to 200 cm in height and 150 cm width, weighing 250 lbs.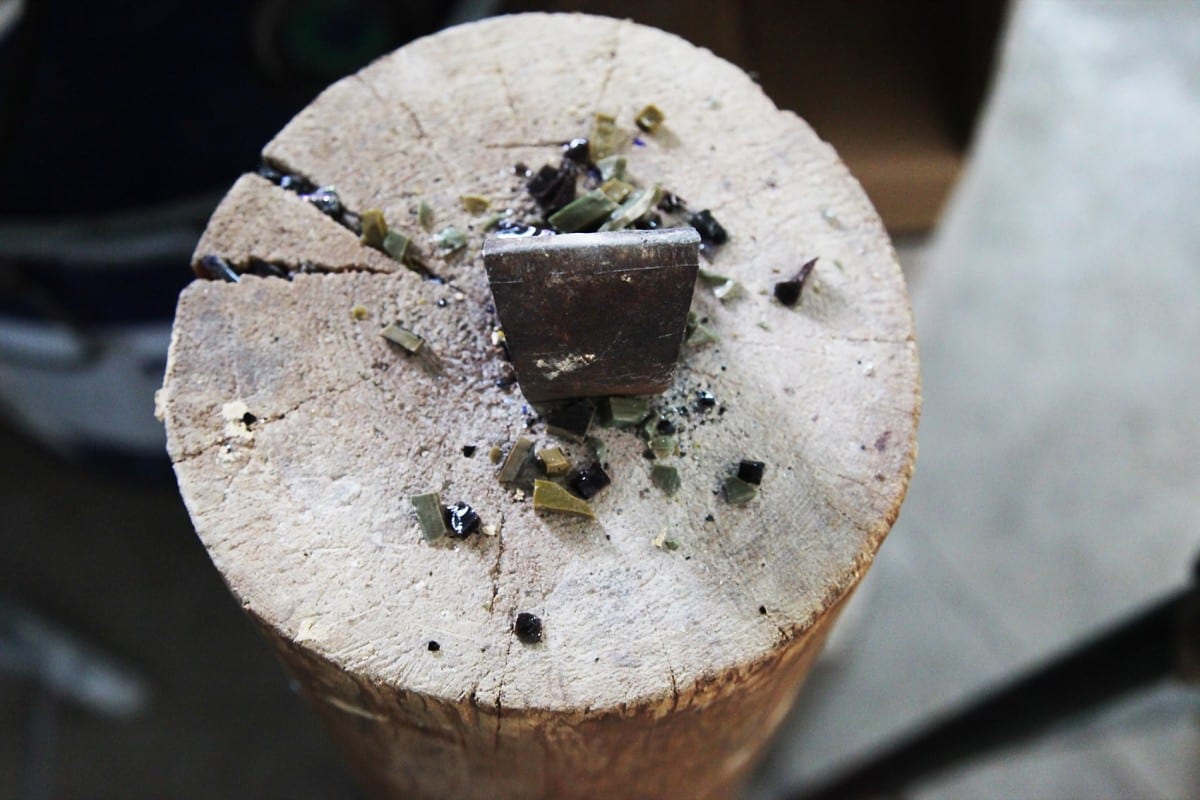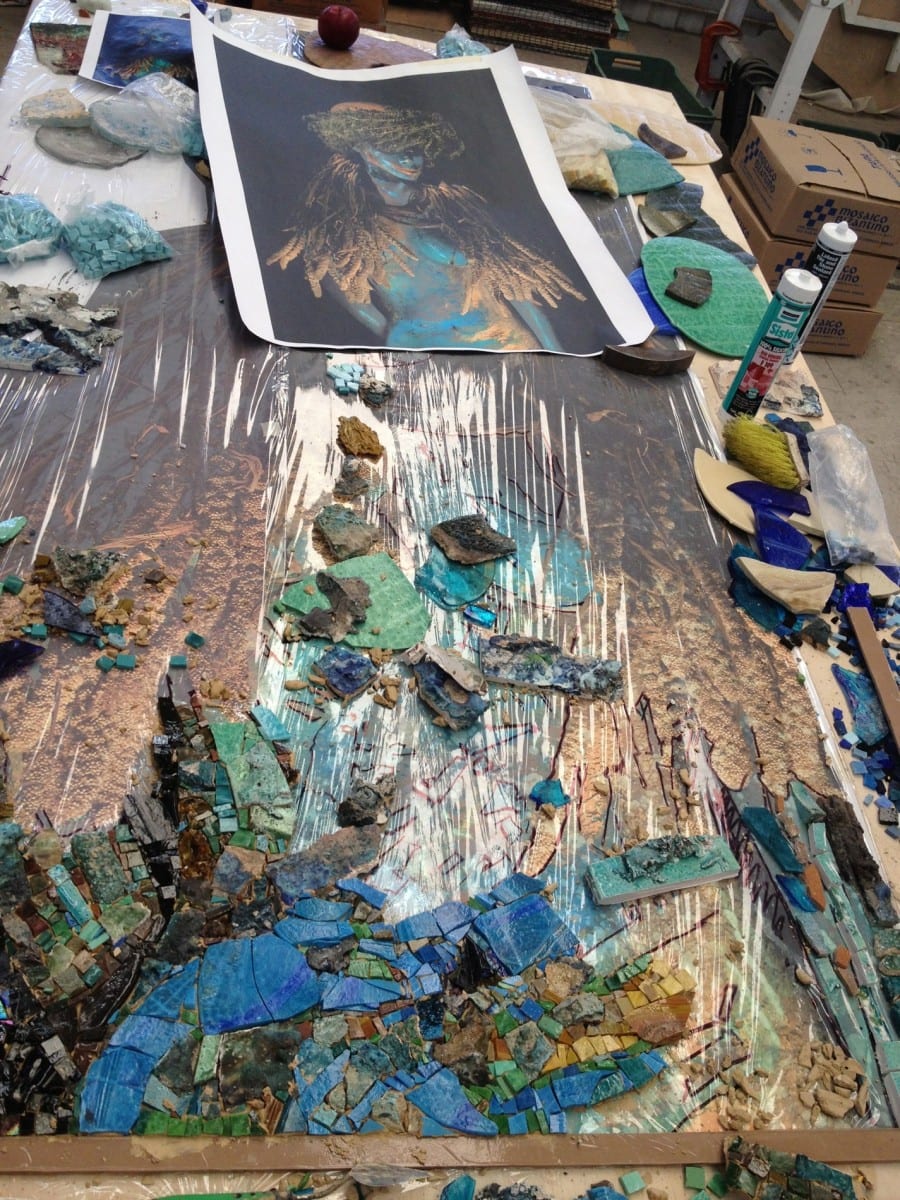 Working alongside the Perdomo family that has a deep history in Latin American mural, how do you feel that you work comments on the history Latin American artistry and culture?  
The Mexican tradition of mosaic has been around since the pre-hispanic era, that's why I feel it should continue to be explored and produced.  During the era of Muralism and specifically the project in the UNAM in Mexico City, the mural or mosaic played an important role that transcended the space of the UNAM and impacted the private world.  It is a great honor to be physically working with the same workshop were Rivera created his great works.
The Muralist artists like Rivera lived in a different moment than what is now Mexico, their murals described the social and political events of the country at the time,  a country divided.  I look for a more universal ideal, the emotions that all cultures have, sentiments, such as love, hate, remorse, and dreams.  When I get the chance to work in a mural, I would like to talk about these human values.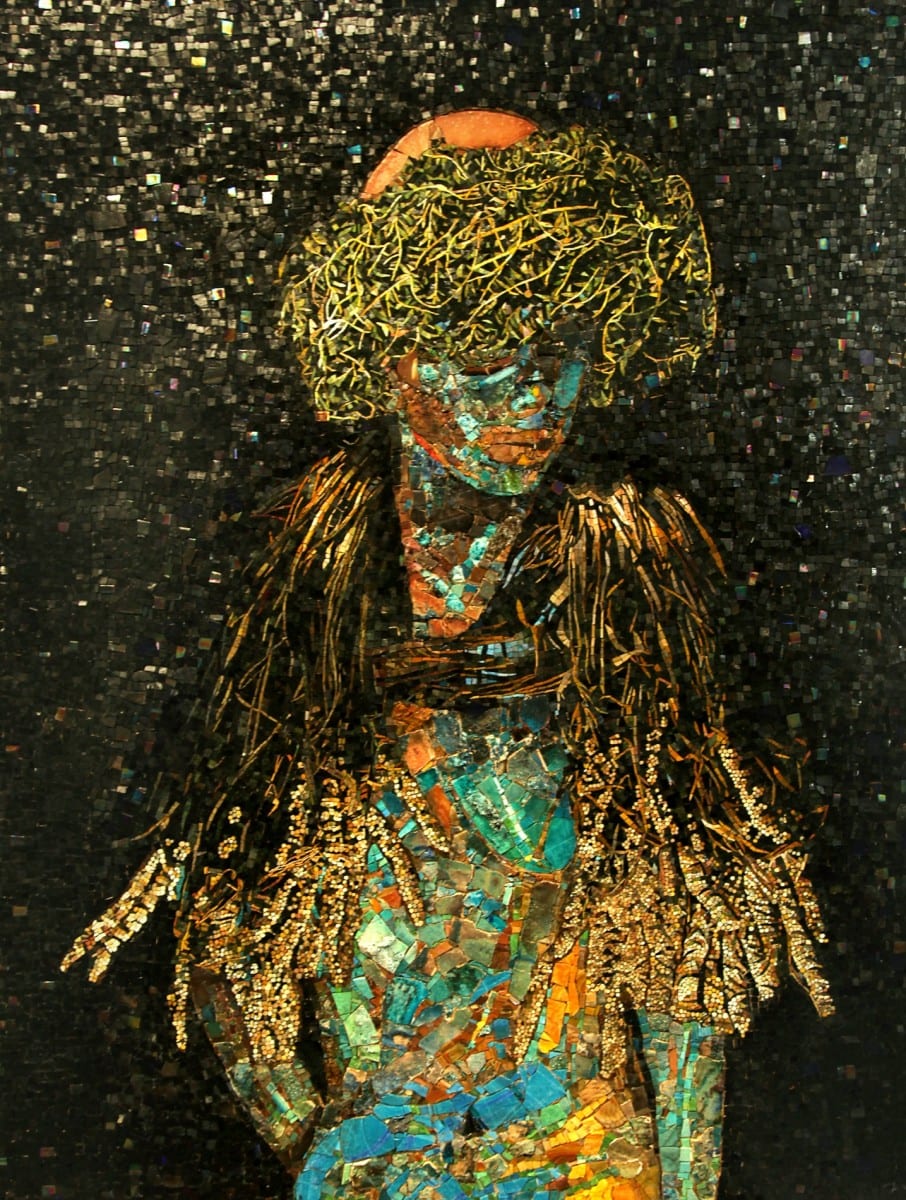 The Perdomo family crossed my path, the third generation that works with this art.  They found my work unique, completely different from what current contemporary artists are doing.  According to them, they had not found magic in the work of an artist since their grandfather worked with the great masters of Mexican muralism, Diego Rivera, Orozco, and Tamayo.  We immediately started working together as a team.  For me this is completely different technically speaking, clay softens the hands, making mosaics hardens the skin with the hammer blows.
What do you hope to achieve working with mosaics?
I want to continue exploring the antiquity and universality of the artistic technique of mosaics.  I would love for the mosaic to be reevaluated in the arts for its durability and great capacity for self-expression.

Featured image: Miguel Milló, Infinite, print on cotton paper, 51.5" x 68", 2012
All images © of the artist