A student at The School of the Art Institute of Chicago, Jason Guo creates cerebral, conceptual works loaded with a complex methodology and riddled with satire.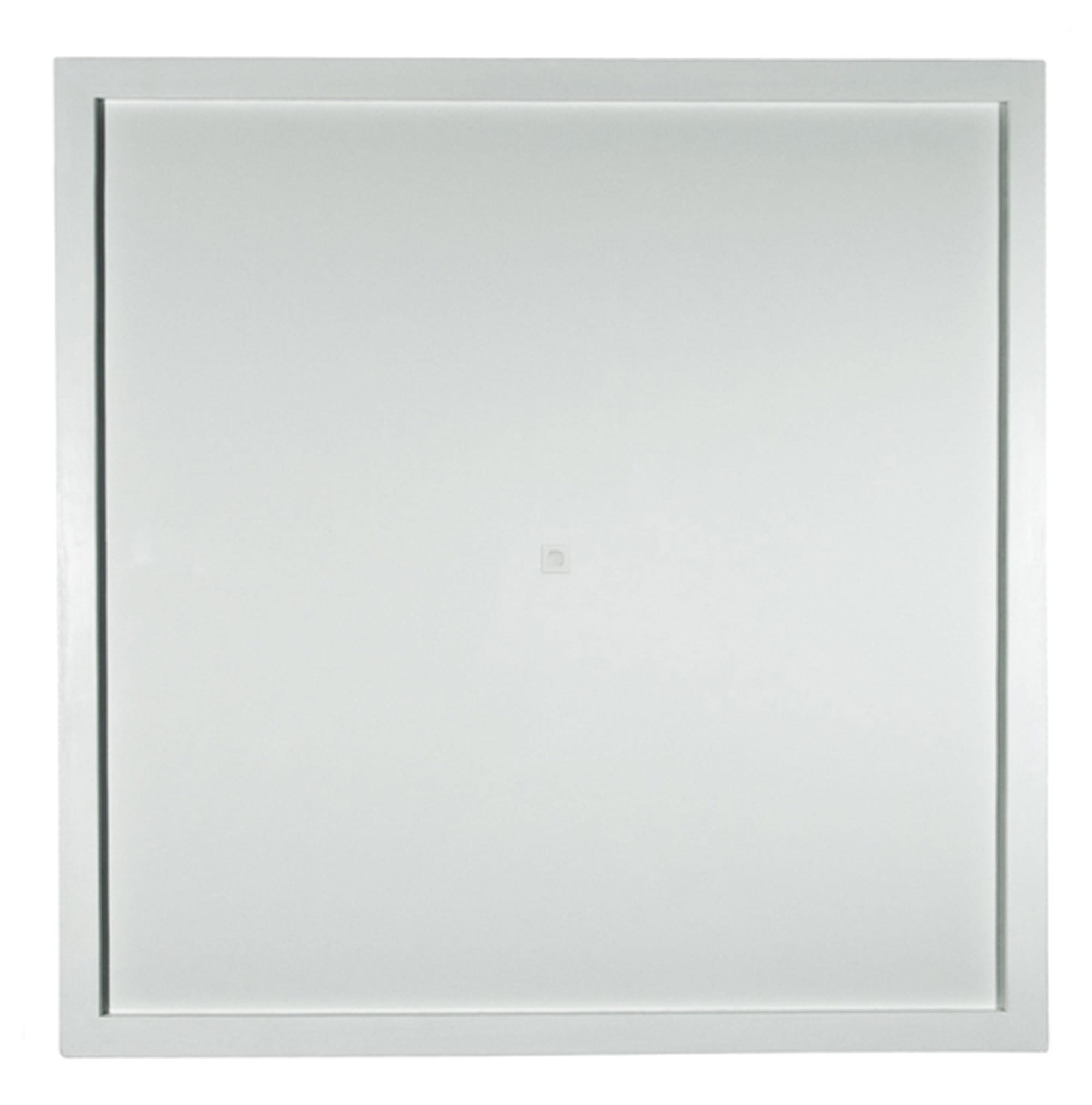 In LSD- 25 Without Urine and Wine, I commissioned a chemistry student from the University of Chicago to synthesize a special form of the hallucinogenic drug: Lysergic acid diethylamide (LSD).  The product that we engineered shares a similar chemical and physical structure to lysergic acid diethylamide; however, it is not 'active' unless you mix it with urine and alcohol.  This piece is completely legal, although it only takes a little urine and some alcohol (two ingredients found at any gallery opening) to transform it into the illegal drug LSD.  For me, thispiece really butts up against the boundaries of what is and isn't art, what is and isn't legal.  At the same time, on a more personal level, it gave me an understanding of what I could get away with in my work and allowed me to explore and push the boundaries.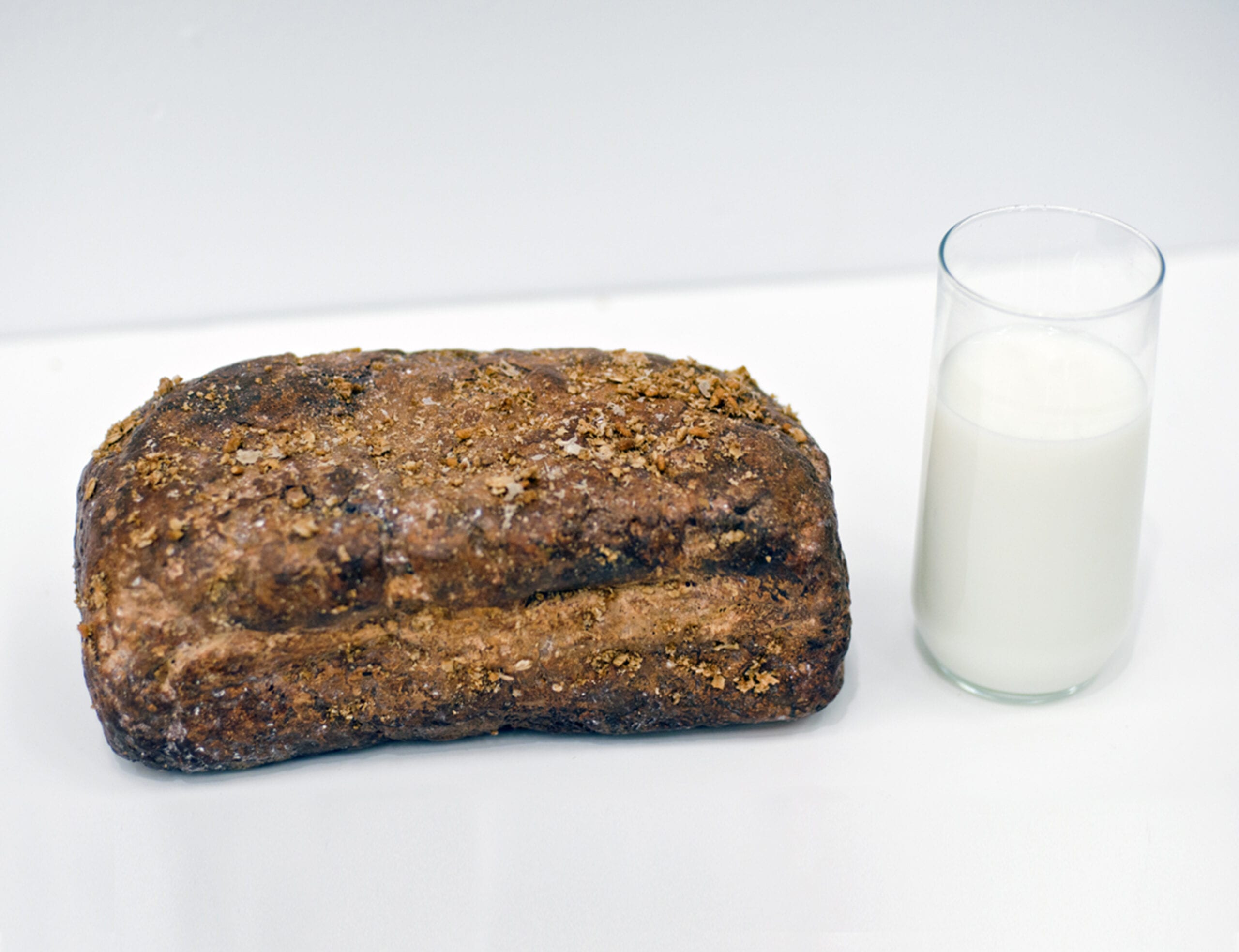 In this piece I wanted to construct a very simple still life with the staple foods of America: bread and milk.  The challenge in making this sculpture was that I wanted to make it cheaper than the objects it was representing.  At the time, a loaf of bread and a glass of milk cost around $2.23, so my goal was to make an identical replica sculpture of the bread and milk using any amount less than $2.23, not counting the glass the milk was in.  In order to replicate this still life, I had to cast these objects.  Aluminum was the cheapest metal I had access to; it cost around $1.75 per pound and would give me the physical look I desired.  Acrylic paint for the aluminum bread was limited to five basic colors, used sparingly to minimize the cost.  White acrylic paint was also a very cheap pigment, mixed with water to create the 'milk'.  The sculpture of the loaf of bread is a cast and painted aluminum shell that weighs somewhere around 3/4 lbs; the paint used was estimated to be around $0.60, and the amount of acrylic paint I mixed into the water to create the 'milk' ended up costing about $0.20.  The total material cost of the sculpture was around $2.00, cheaper than the most basic food in America.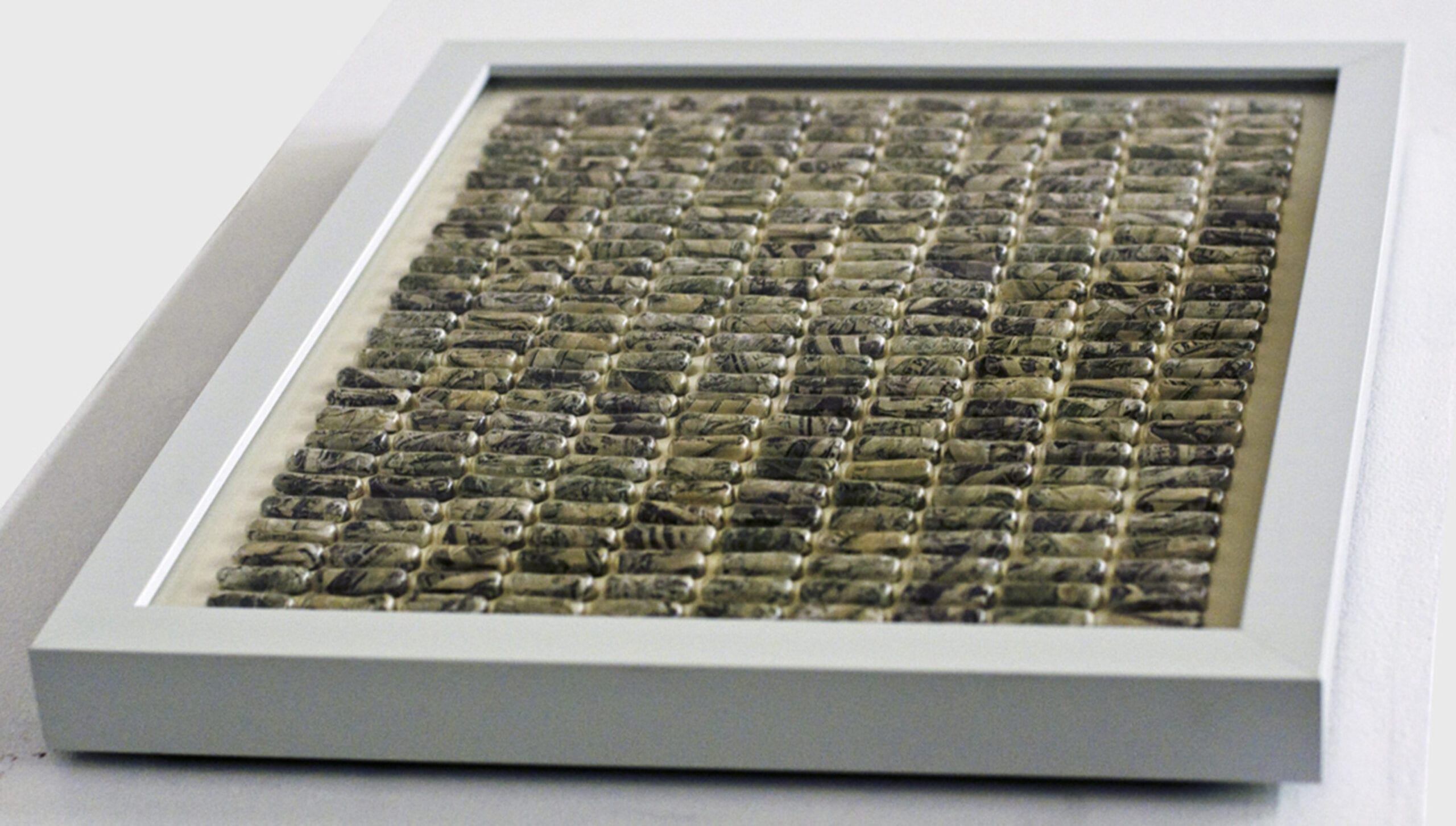 In One-Year American, I put a total of $27,000.00 in a small enclosed case.  I displayed this piece unguarded and unsecured on top of a pedestal in the gallery.  This amount was the average American yearly salary at the time this piece was created.  One-Year American gave anyone in the gallery an equal opportunity to take away an American person's yearly earnings, yet no one did.  When I made this piece, I was very concerned with the audience; I wanted to tempt and also to guilt.  I wanted to see which of these emotions was stronger in a gallery setting.  I am interested in creating opportunities for people within the gallery that would otherwise be nearly impossible in the real world.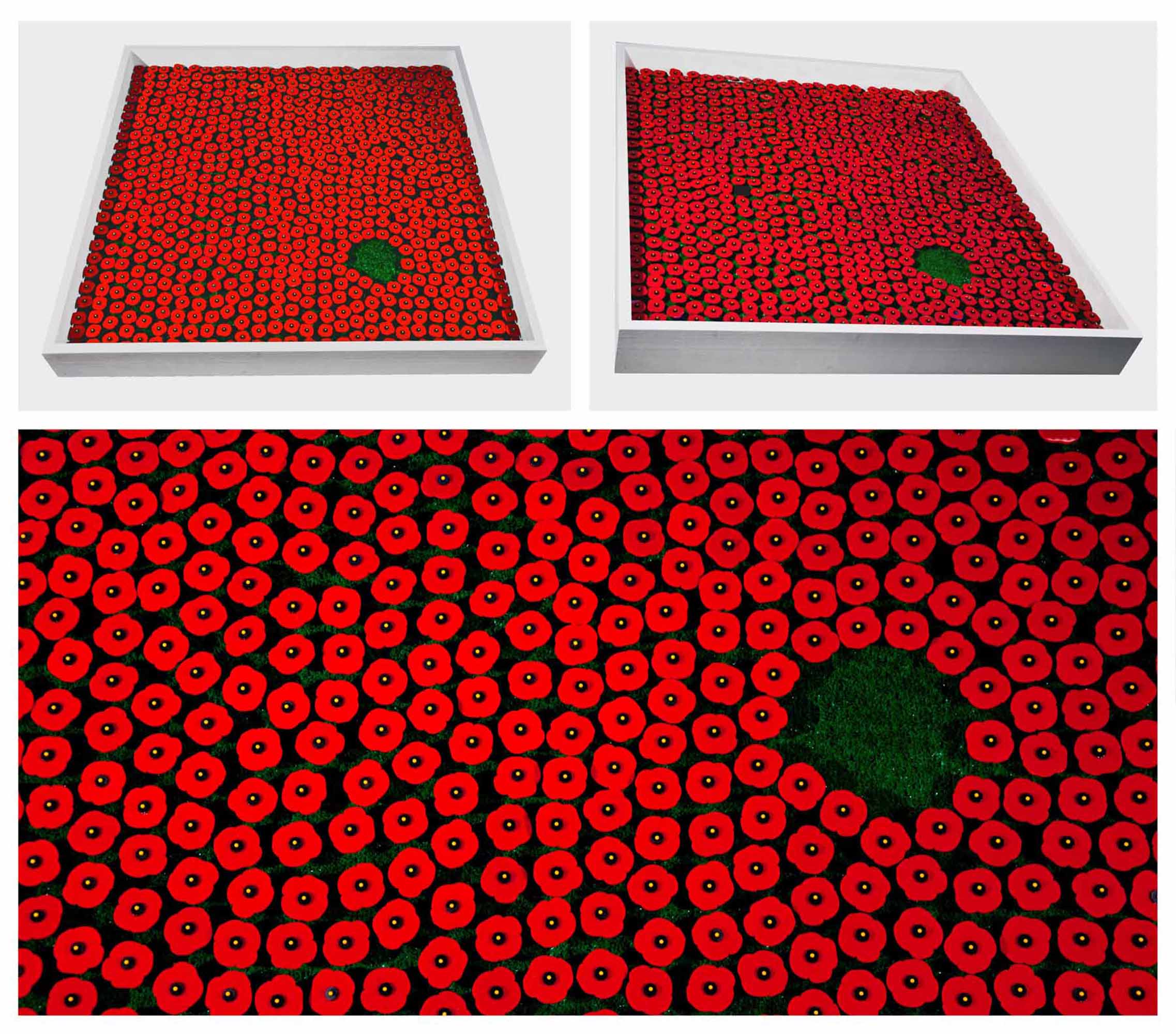 I Love Me was a fake garden that I created entirely out of plastic.  Unlike natural gardens, this artificial garden never dies, requires no labor to maintain, and can remain pristine for hundreds of years.  I hope my work inspires visions of a utopian world where rules do not exist.  In a gallery a viewer should expect to see an alternate reality, in this case a thriving artificial landscape.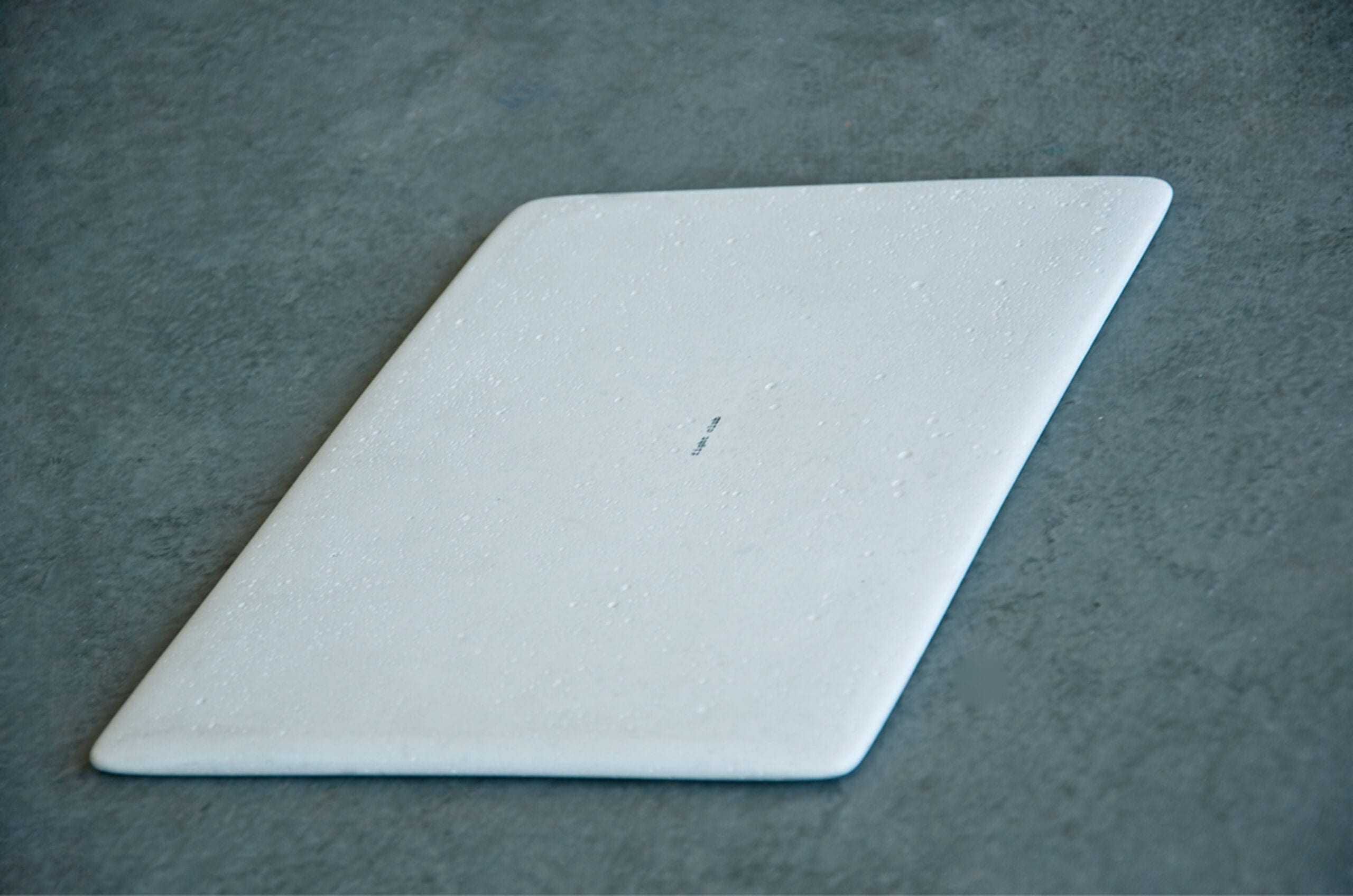 Testosterone 400 is a small rectangular slab cast out of 400 pills of Viagra with an entire bottle of AXE body spray dumped on it.  It looks and smells like a beacon of douche, a home plate of modern masculinity.  This piece has been very important to my development as an artist.  To me, there is a connection between masculinity and the art world.  The fact is that there are way more male artists in the art world than there are female artists.  This piece questions the male artist, purposely making 'male' art in a male dominated art system.  I believe that the art world is not so much about being masculine, but more so about having control.  Masculinity is easy: it is strong and bold.  But control is hard, specific, and has the ability to be much more potent.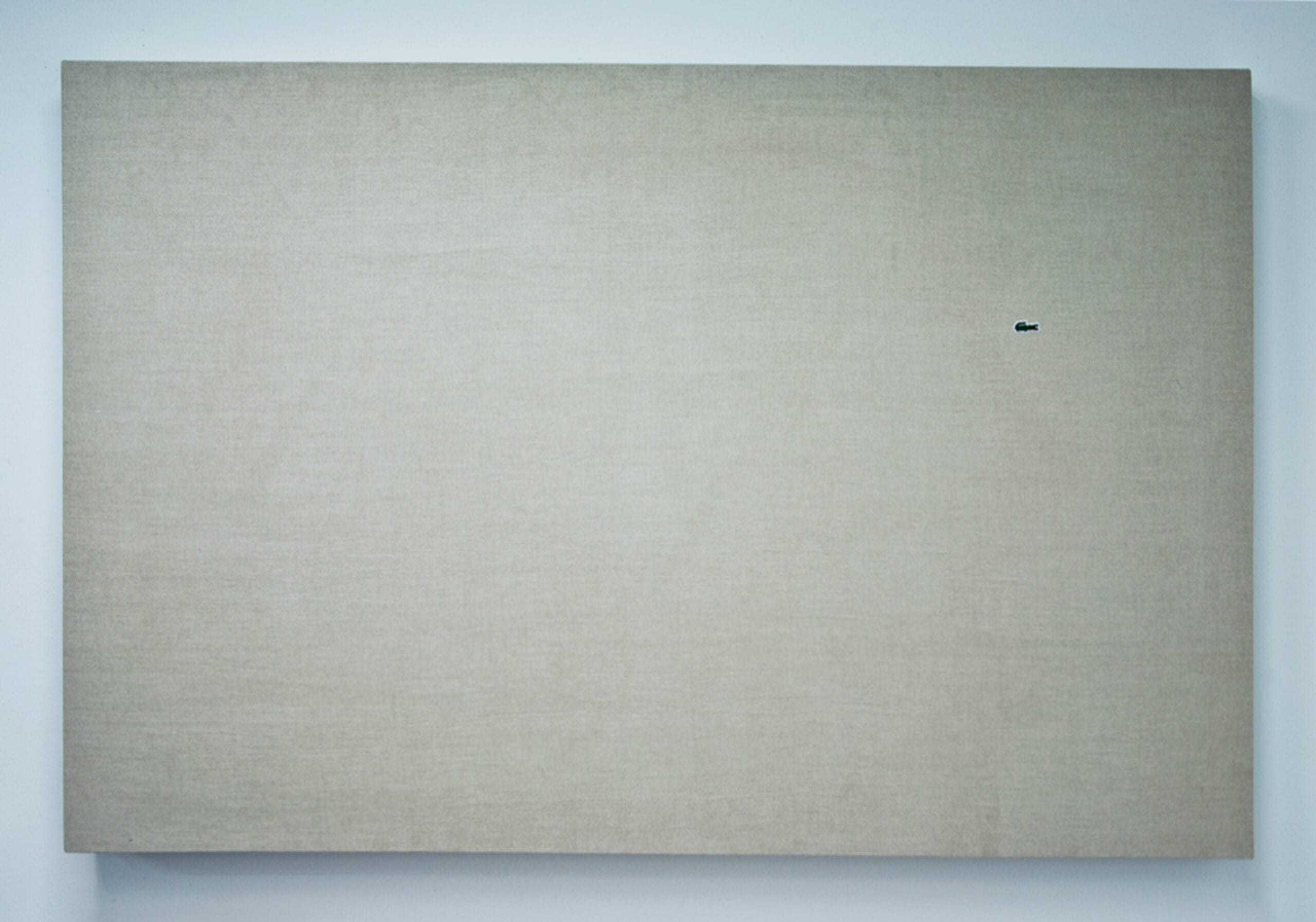 Painting is an extremely competitive field.  In this piece, my goal was to beat anyone at painting before even starting to paint.  I have constructed the best and most expensive canvas for its size.  I chose the finest materials in the field before starting to paint.  In My Canvas Is Better Than Your Canvas, I am looking at painting in a utilitarian point of view: painting as a commodity that is traded or sold.  The quality of the materials I chose were key for this piece because only the best materials should be selected and be able to create the 'best' painting.  Anything else would be a 'good' painting, but not the 'best'.  In conclusion: I think that most successful art has a direction and also implies a function.  However this function does not always have to be practical, it can choose to be totally independent from anything real.  I have always felt that works that are criticized as being too provocative or shocking are revelatory.  They are signs that cultural normatives are being challenged and called into question.
All images © of the artist