Installation obtains an exclusive preview of Los Angeles based Kayne Griffin Corcoran's exhibition David Lynch Naming.  Curator and Executive Director of The Drawing Center in New York Brett Littman provides a lucid perspective of Lynch's multimedia works.
During my research at Lynch's studio in the summer of 2013 I had the opportunity to look at his photographs, prints, drawings, watercolors and paintings from 1979 to the present.  One of the things that I noticed immediately was Lynch's proclivity for naming through the use of words and partial sentences that appear across all of the mediums he has worked in.  For this exhibition I have chosen sixty-one works in a range of media, including the film, The Alphabet, to highlight Lynch's relationship to naming in his visual art.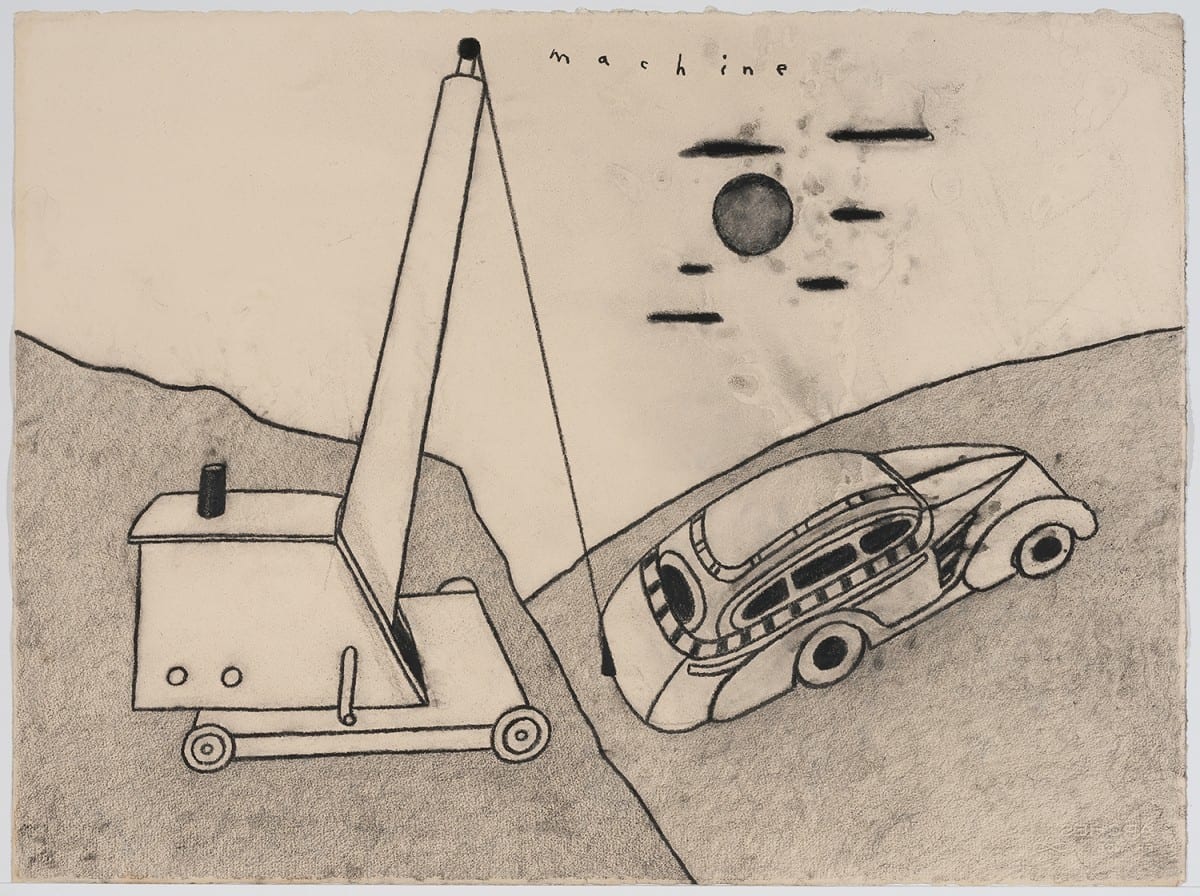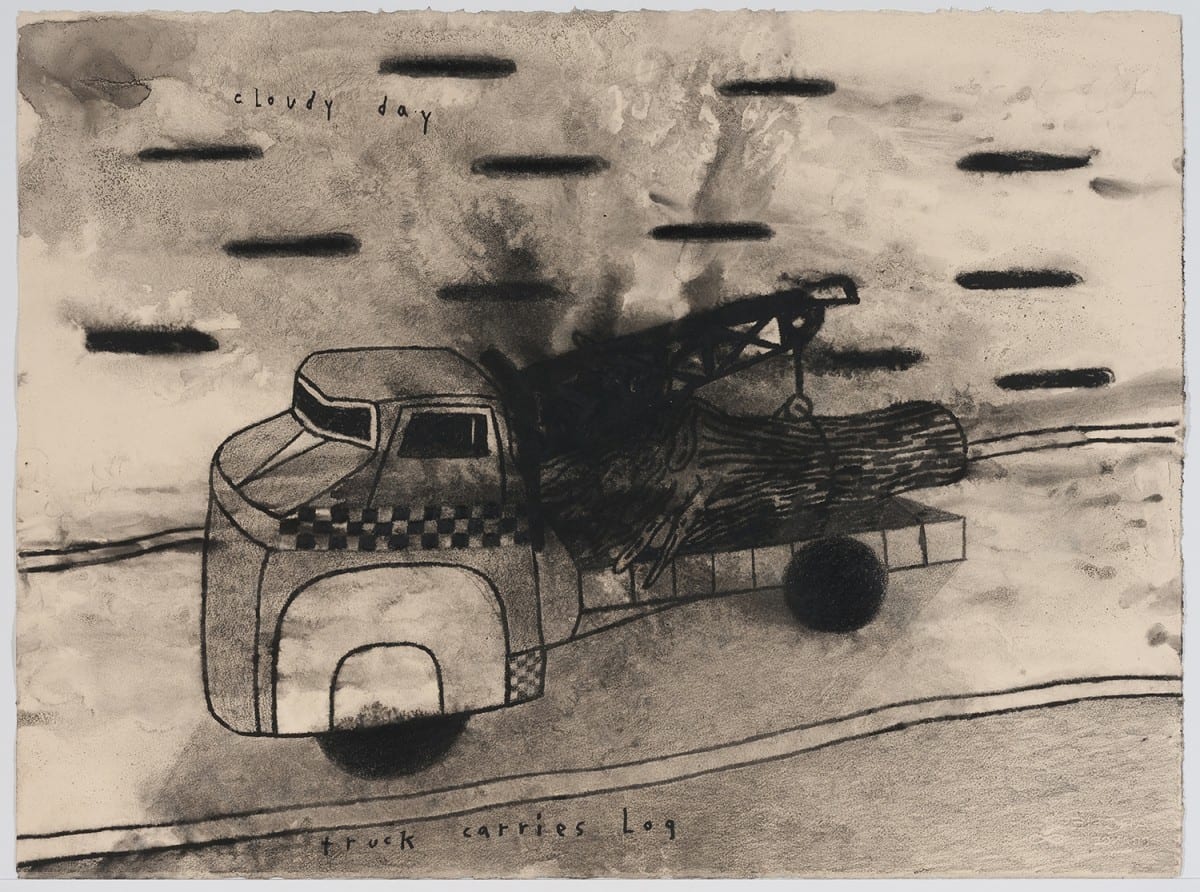 One of the most illuminative works in this exhibition is Ricky Board (1987-88, p. 10)* drawing in which Lynch drew flies in four rows of five columns (or as he calls them "rickies") and gave them each a name.  Lynch has said about this work, "The thing about the rickies is you will see them change before your eyes because you give each ricky a different name.  You will be amazed at the different personalities that emerge depending on the names you give."**  So, if one fly is named "Peter" and another is named "Kim," in Lynch's mind they now are different things in the world due to their name and our own associations of people with that name.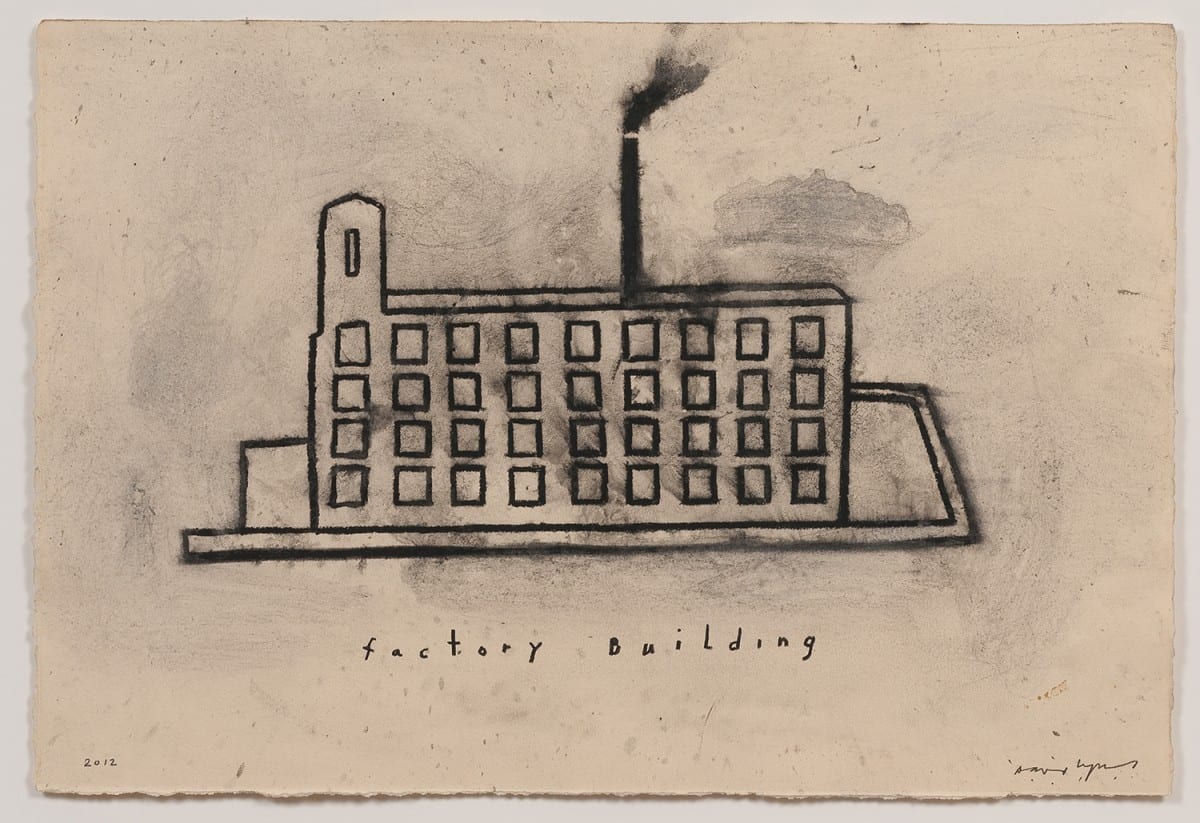 In later watercolors like, Apple Tree (2005, p.16), Hey Ho (1988-1990, p.38) and Fire 1 (2005, p.72) roughly sketched objects, and  floating letters and words emerge from primordial muddy backgrounds—their fleeting presence is held just long enough for us to read them and acquire them for ourselves.  In Lynch's recent mixed media works including: Machine (2013, p.102), Truck Carries Log (2013, p.92), Factory Building (2012, p.84) and Modern House (2012, p.14) and the paintings Telephone (2012, p. 24) and Airplane & Tower (2013, p.34) there is a new "readability" to the images and their attendant names.  I would argue that in the watercolors made in the early to mid-2000's his intentions and creative processes were more closely aligned with Berkeley's skepticism about language's ability to express the universal.  In his most recent works, however, there seems to be a shift towards a more spiritual and individualistic understanding of names and language— where skepticism and obfuscation are being replaced by clarity, simplicity and directness as a radical gesture.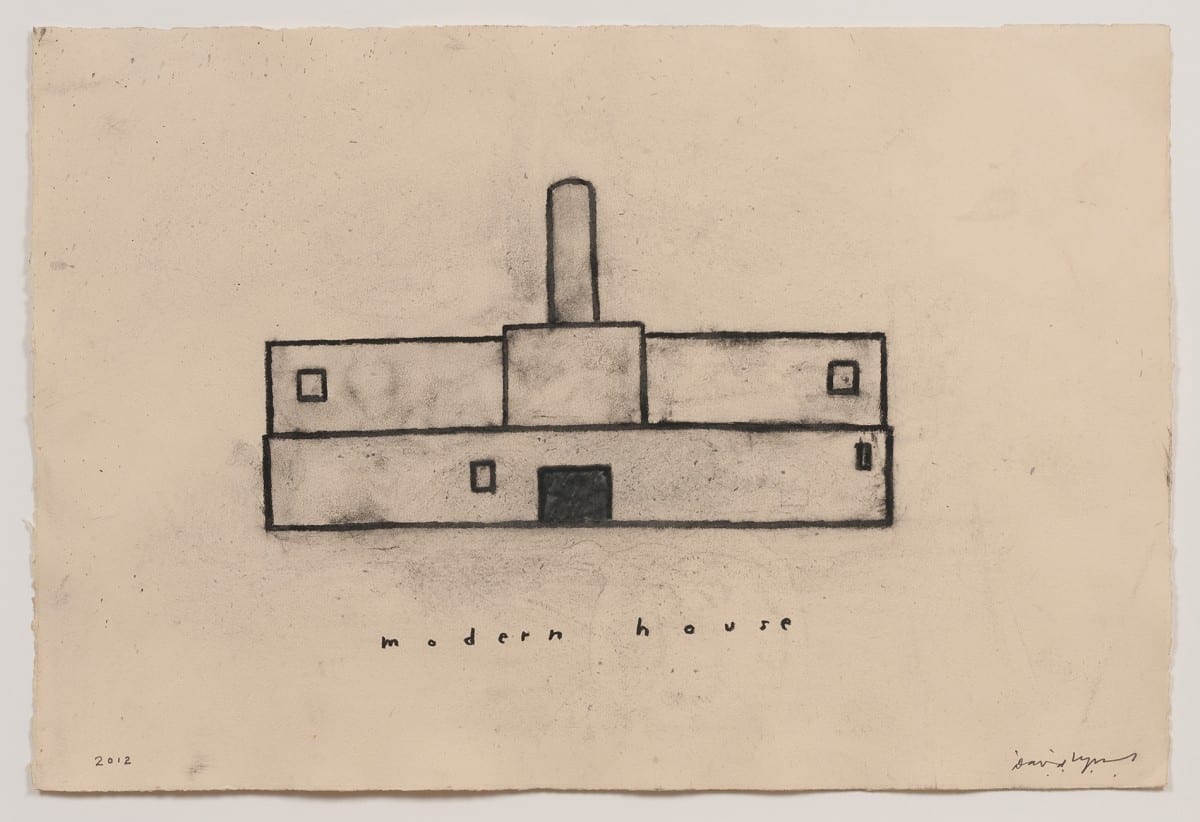 A revelation for me personally during the research process for this exhibition has been how many of Lynch's photographic works contain words.  The images in this catalog and exhibition were taken between 1979 and 2005 in desolate industrial sites, factories, and backstreets in Poland, Berlin, Newark, Los Angeles, and New York.  In the images Untitled (Los Angeles) (1979, p.18 and p.36) and Untitled (Industrial, New York) (1988, p.100) Lynch focuses on dilapidated store and gas pump signage ("Drugs Liquor Tobacco," "Thrifty and Diesel Fuel") in various states of decay.  Here language is presented as an object but one that is now devoid of its original meaning that has been left to degenerate until it is replaced by a 'newer' sign. Other photographs like the Untitled (Industrial, New Jersey) also include words— but in these images the found language is not as dominant.  "United" (p.98), "Gray" (p.86) and "& Sons" (p. 66) are printed on the sides of trucks and containers and not as easy to discern and their presence is fixed only during the time these objects were caught by the camera.  There are also photos of combinations of words from commercial signs and industrial product badges including "Why Ration Passion" (p.76),"Wilson Carpet" (p.110) "Home of Sampson Stone" (p. 54) "Hays Republic" and "Cleaver & Brooks" (p. 128).  These works fall into a different category and represent a poetic approach to language that points to how compounded words force us to make playful and unexpected mental associations.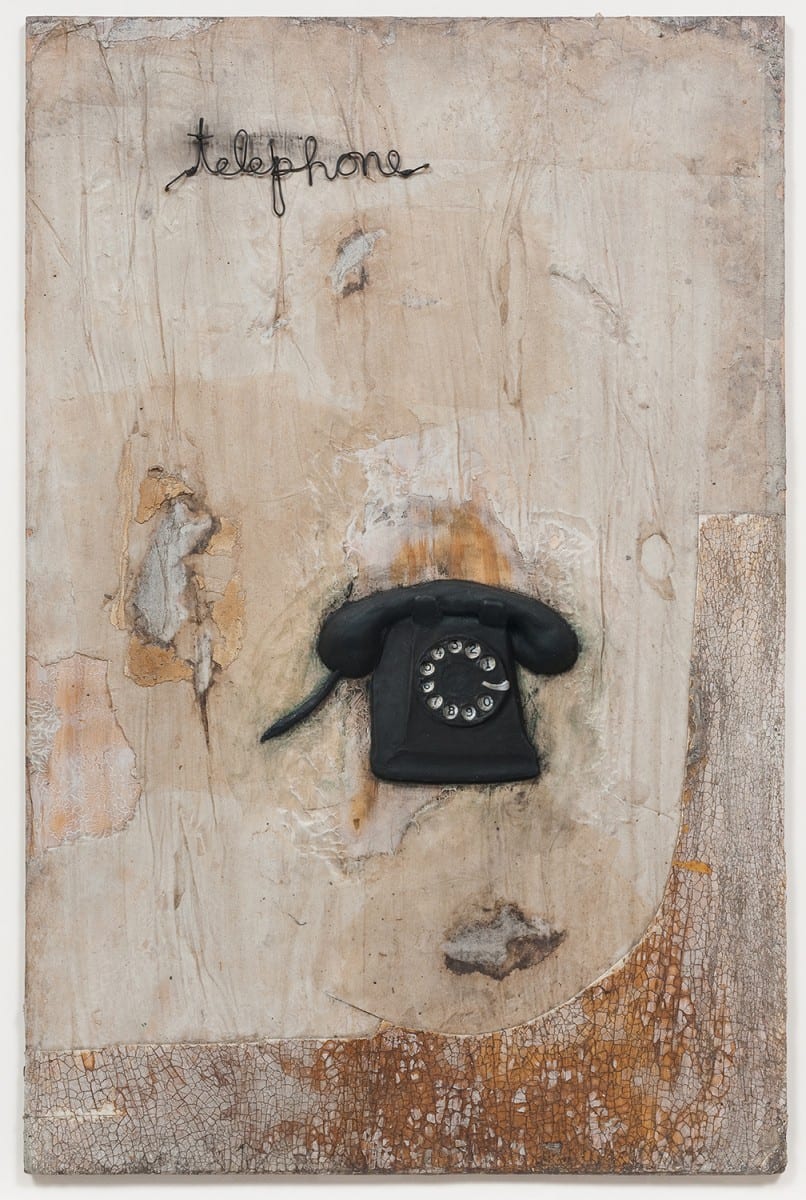 David Lynch Naming highlights how in the Lynchian universe the use of words, sentence fragments and the act of naming something is never a simple gesture.  For Lynch, the drawing of an "ant" and the written word "ant" are never co-equal or necessarily co-descriptive.  Lynch's images and text in his films, photography, prints, watercolors and paintings are always vibrating against each other in unusual ways to create new meanings for the viewer.
---
* All pages citations refer to the exhibition catalogue.
Brett Littman, David Lynch Naming, (Kayne Griffin Corcoran, 2013)
**  Hans Ulrich Obrist, Do It: Compendium, (Independent Curators International/D.A.P, 2013)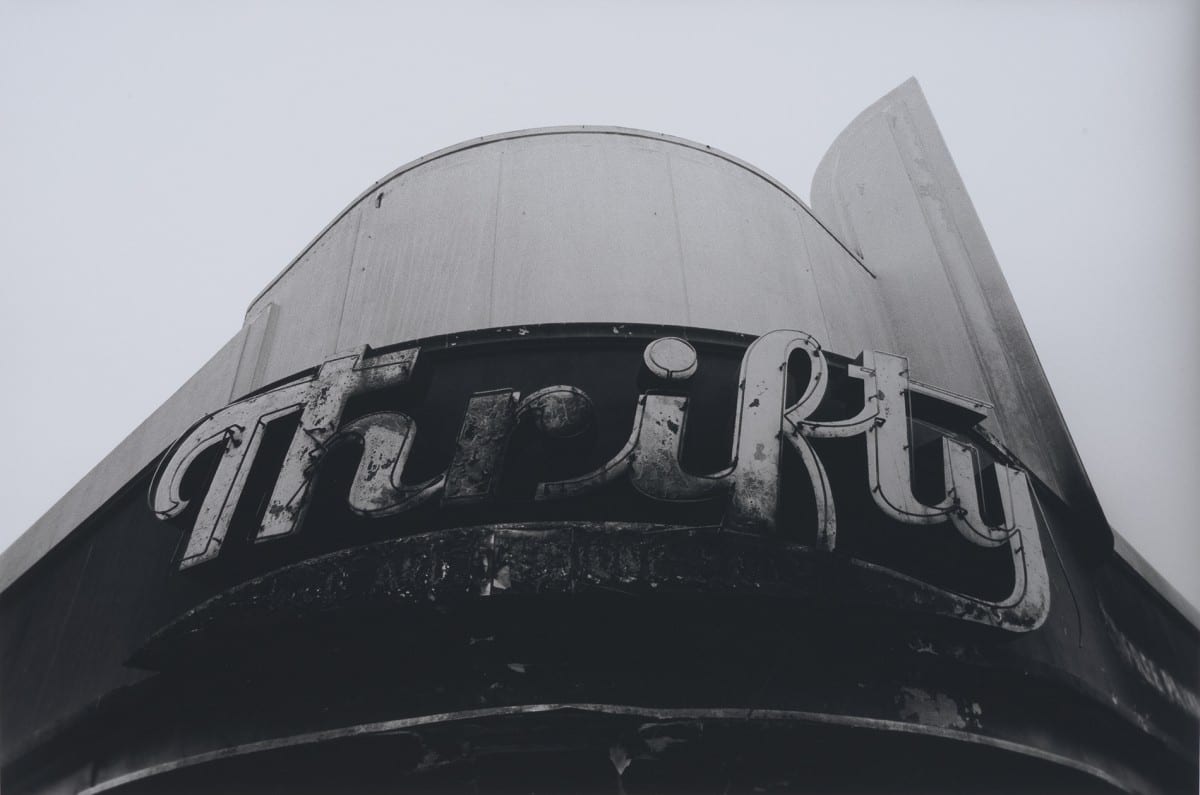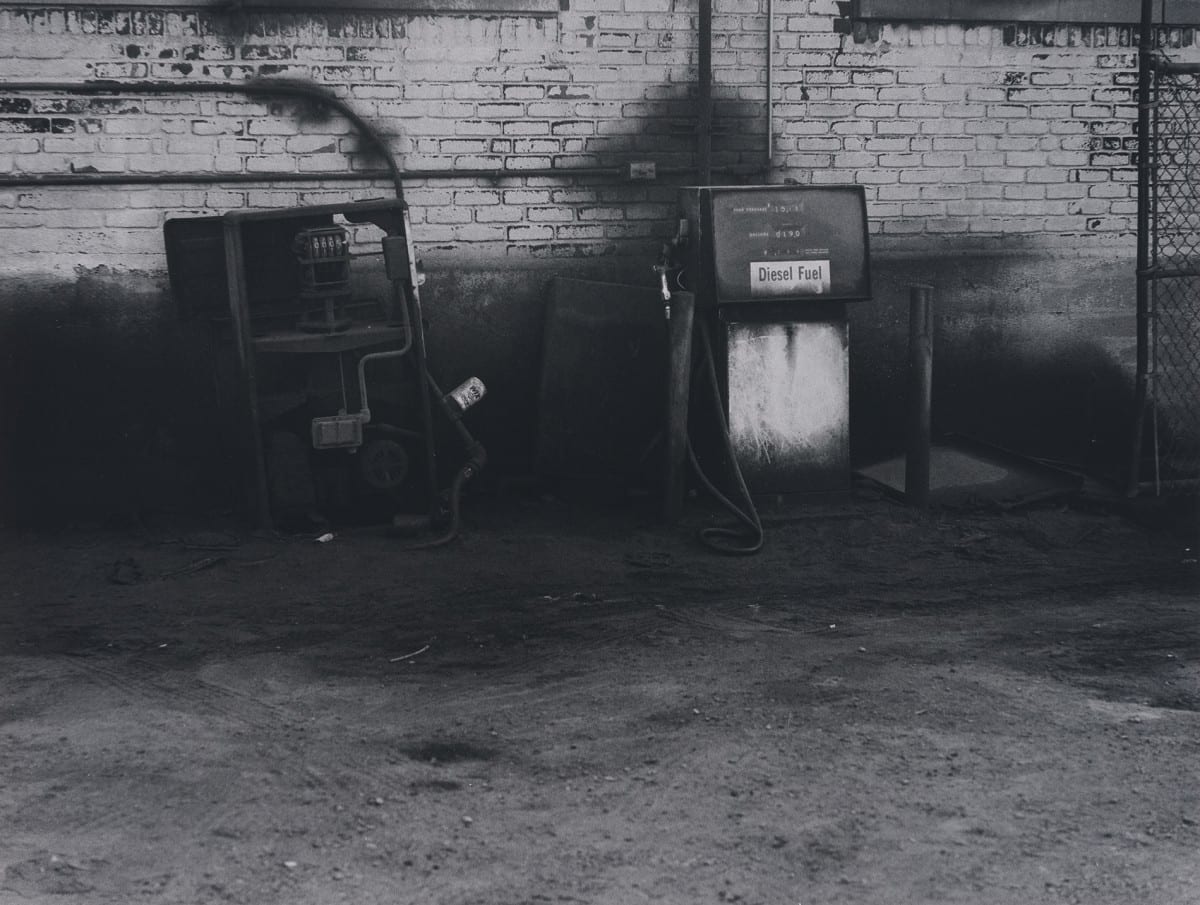 For purchase inquiries contact Kayne Griffin Corcoran.
Featured Image:  David Lynch, Modern House, 2012, mixed media on paper, 20" x 27 1/16" framed. Photo Credit: Robert Wedemeyer. Courtesy of the artist and Kayne Griffin Corcoran, Los Angeles.
All images courtesy of the artist and Kayne Griffin Corcoran, Los Angeles.