The landscapes rendered by Iranian artists Mahdieh Abolhasan and Abbas Nasle Shamloo are distinctively absent of human figures yet extend an invitation to explore the subtleties of the texture and elements of the natural world in solitude.  In searching for answers through the intricacies of the material employed by each artist respectively, we adopt a new vision of how we will exist in the future.
How does the philosophy of your gallery align with the vision of VOLTA?
As an arts-and-culture establishment, we care about engaging both with artists and audiences on a local level.  Our gallery owner opened this first gallery space location not in a bustling metropolis but in an ancient city and port called Mahshahr (city of the moon) in southern Iran, his childhood home.  He did so not only for better access to maritime transport but also because he hoped to provide the locals the experience of having and visiting a vital gallery space of high standards. Something that is often an unlikely luxury to these areas.  Moreover, serious art could attract visitors from outside, which would in turn help put this historic town back on the map.  What's more, we are on the constant lookout for often fresh local Iranian talents of great merit, whose works and visions we then introduce to a much vaster audience on the regional and global scale.  We hope and believe that VOLTA's grassroots-to-global narrative will make it an ideal art fair for what we stand for: a bridge connecting local talents to a diverse world audience, from internationally established collectors to more local art enthusiasts.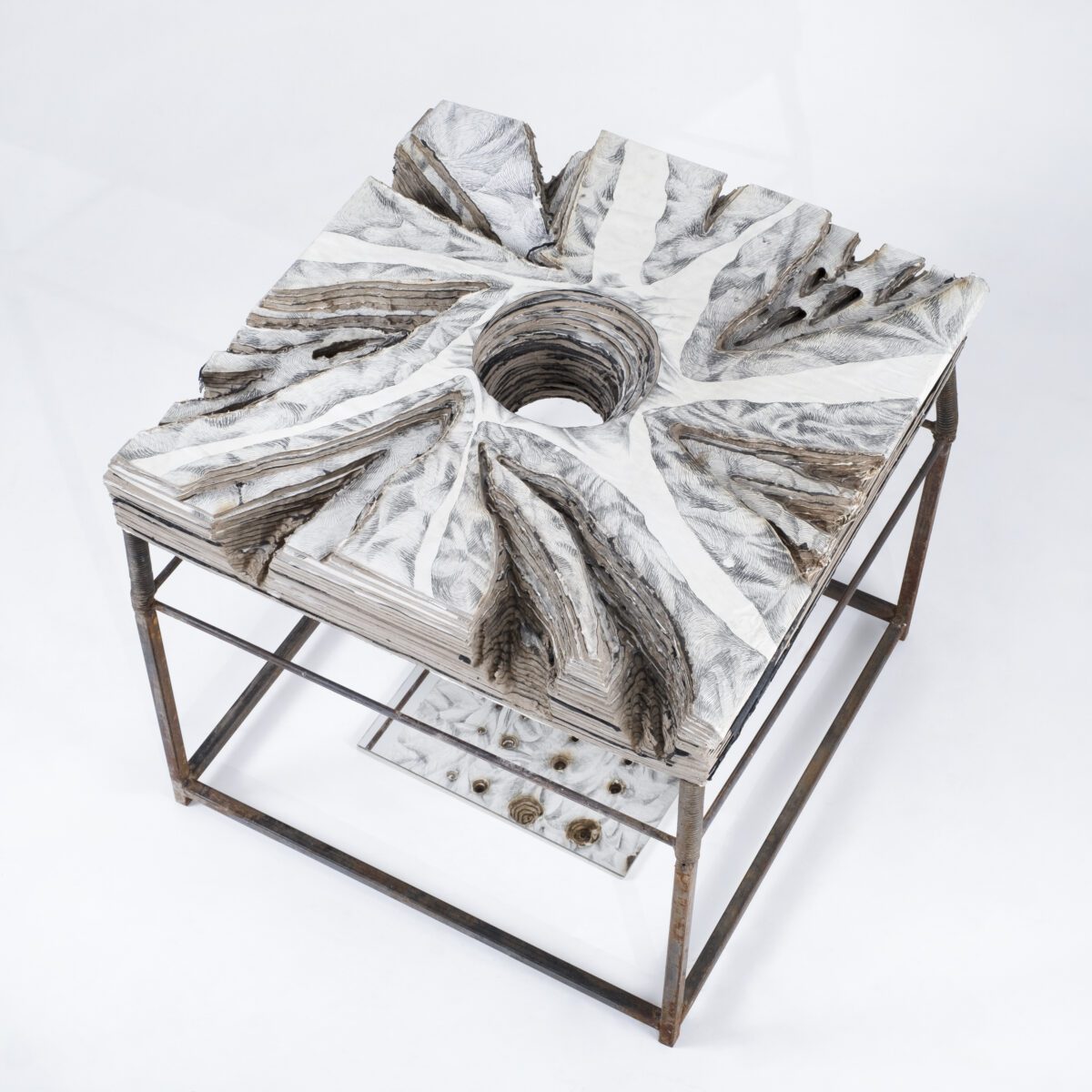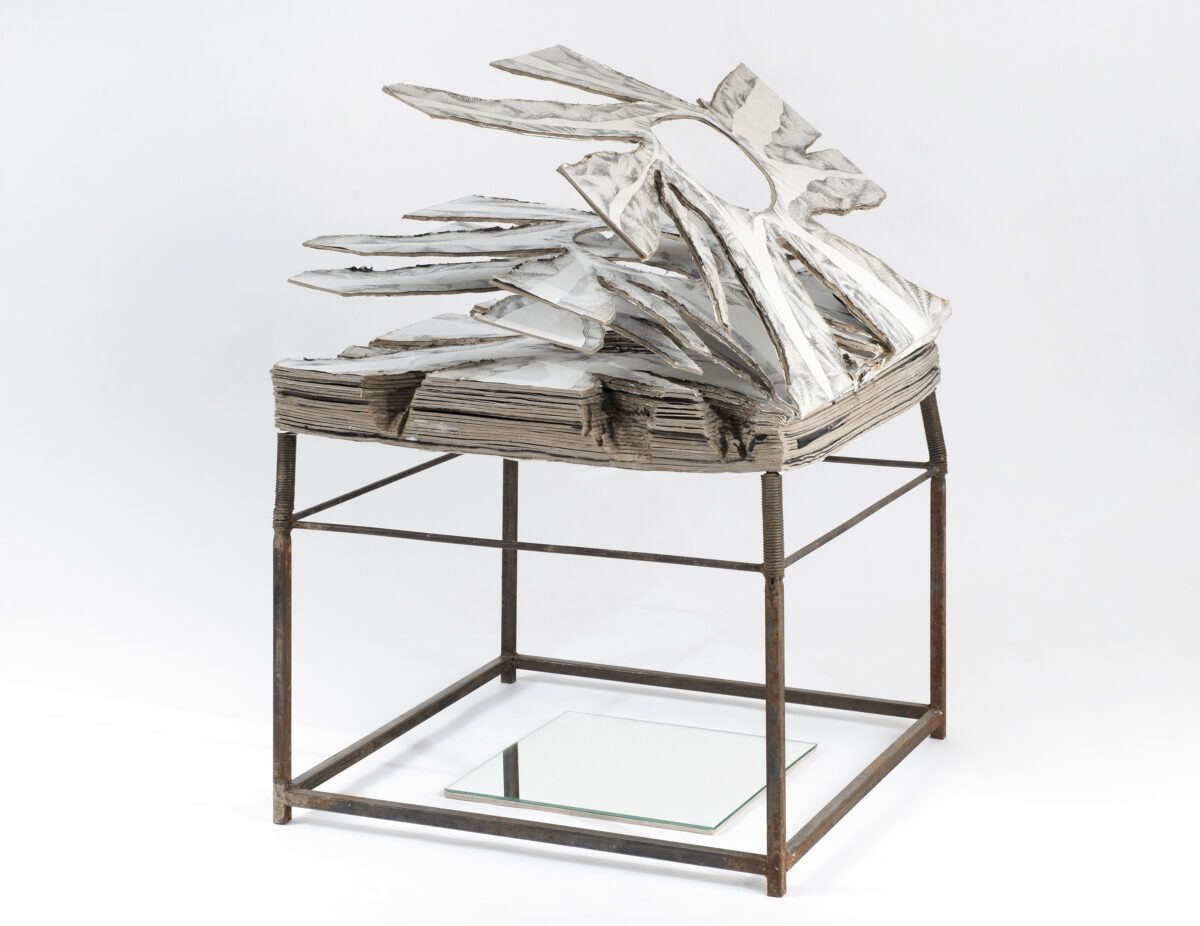 Is this your first year exhibiting with VOLTA? If so, what are you most looking forward to?
Yes.   Just as VOLTA's motto goes: to established meaningful 'connections' with other members of the art community both visiting and participating at VOLTA BASEL; to meet and engage with passionate 'collectors' of various backgrounds and walks of life; to have a good opportunity to both 'discover' new voices and talents from across the world and have our talented young artists' unique visions and strengths 'discovered' and appreciated for their true value.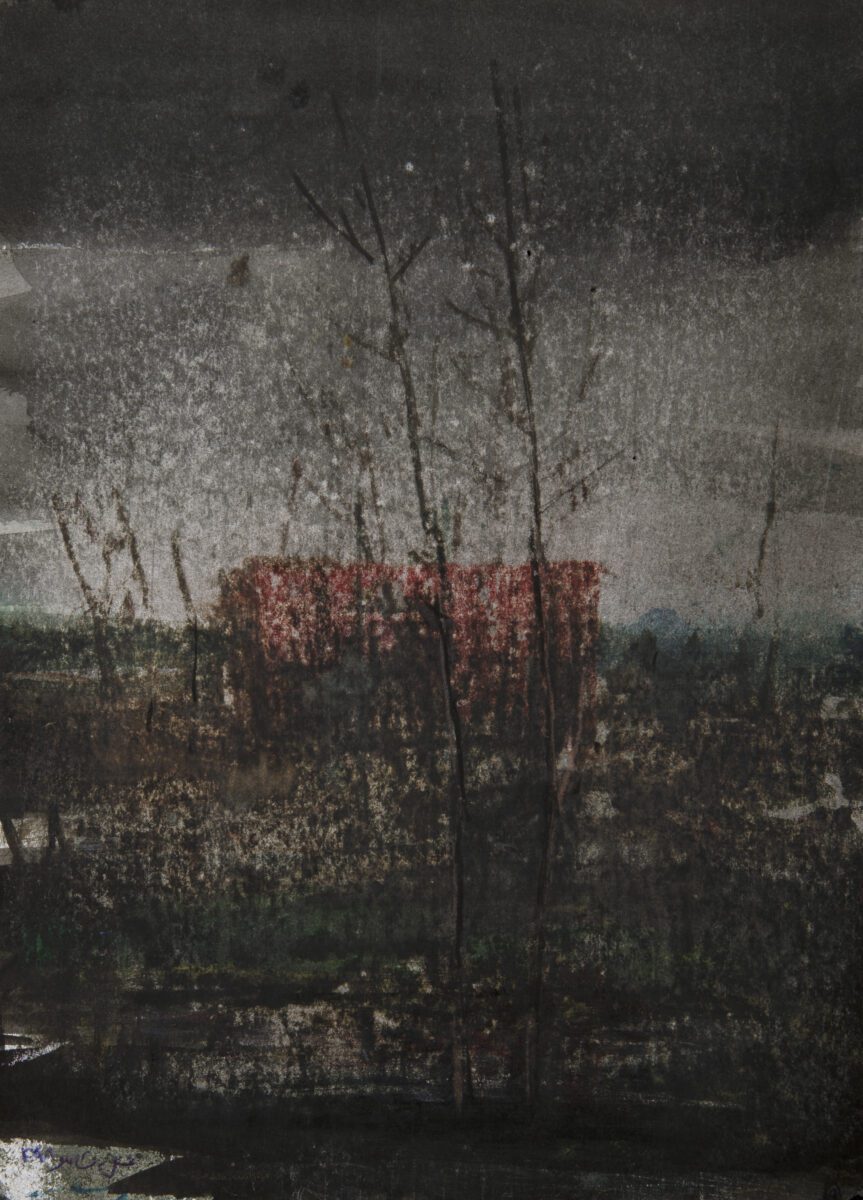 In what ways are your exhibiting artists engaging with VOLTA's messaging of "Connect," "Collect," and "Discover?"
Connecting talented Iranian artists to a global audience has been the cornerstone of SARADIPOUR Art Gallery.  Both Mahdieh and Abbas draw inspiration from their own immediate environments and lives to explore universal themes and shared human conditions, which is a powerful form of connection in and out of itself.  These are highly focused, skilled, and dedicated artists whose cohesive works are maturing more and more, ready to be discovered and enjoyed by a large audience including serious collectors.  Something that would have been difficult given their rather isolated geography.  We are here to help them reach the visibility and appreciation they merit.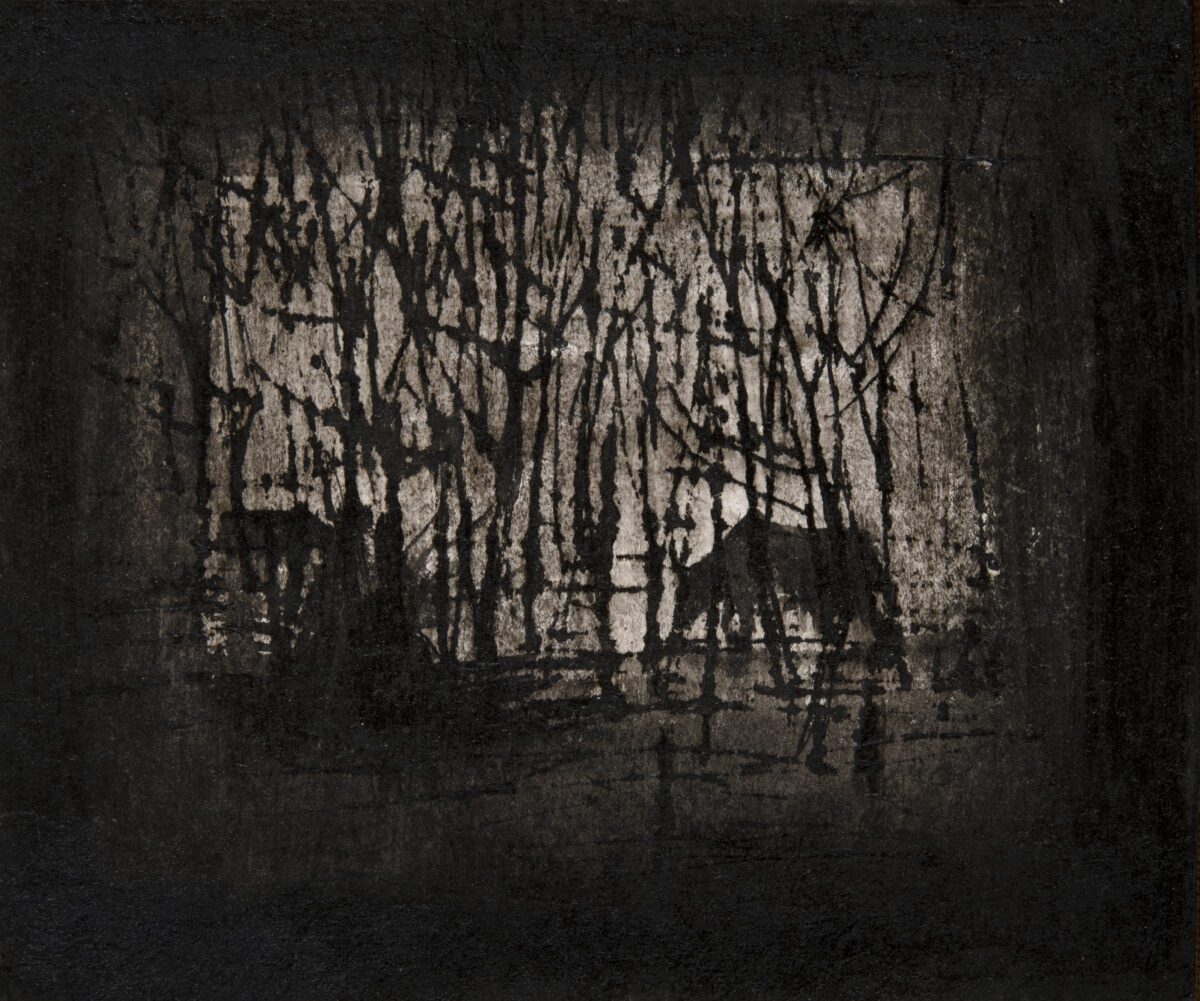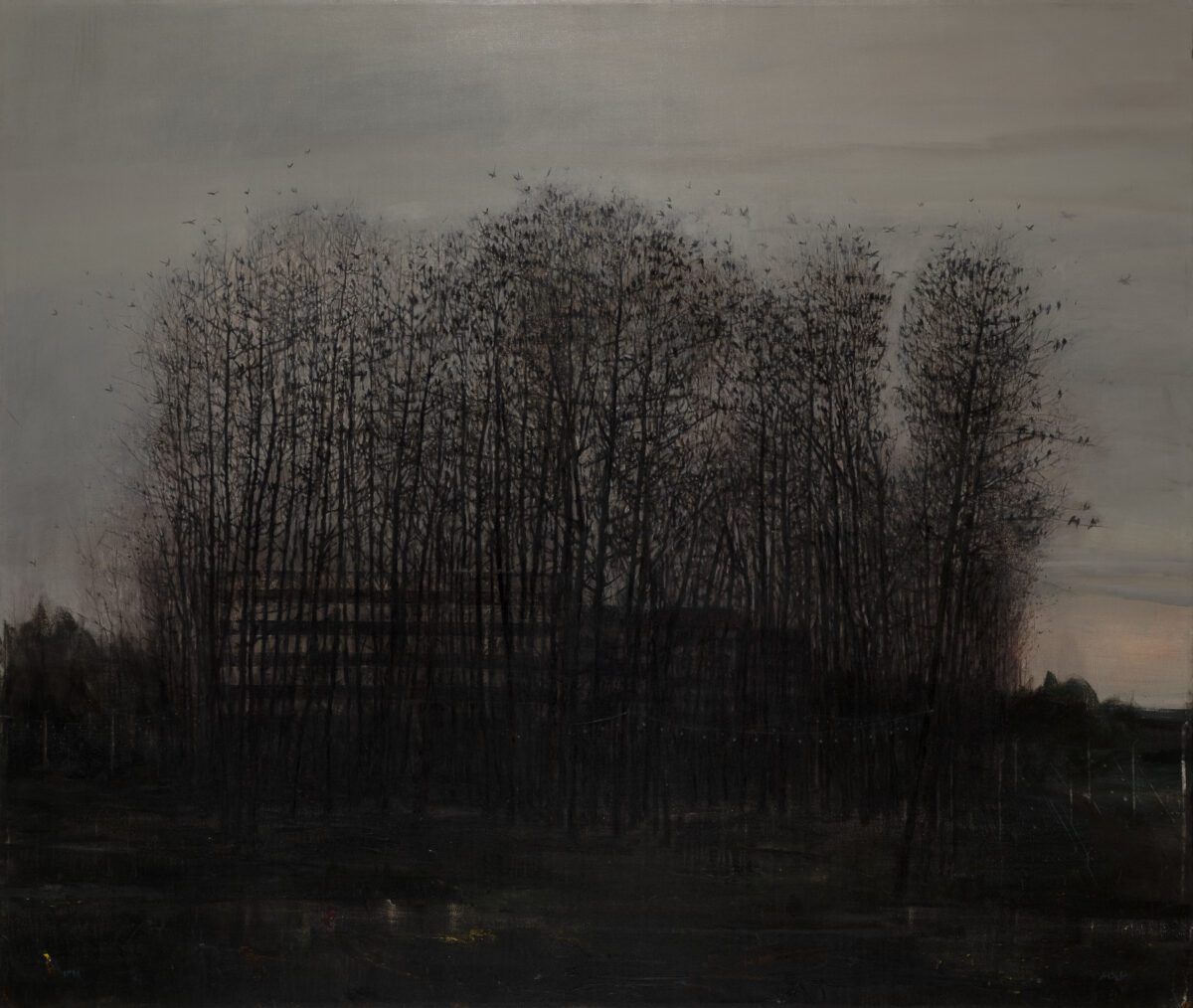 The 2021 edition of VOLTA Basel is particularly special because it celebrates the fair's return to Basel after an unprecedented absence since 2019.  The international restrictions of the pandemic were deeply felt and presented opportunities to develop new programming and methods of engagement that may never have been considered otherwise. In what ways did your gallery change over the past year? How did you maintain a connection with your collectors and artists? Will these changes remain a part of your gallery moving forward?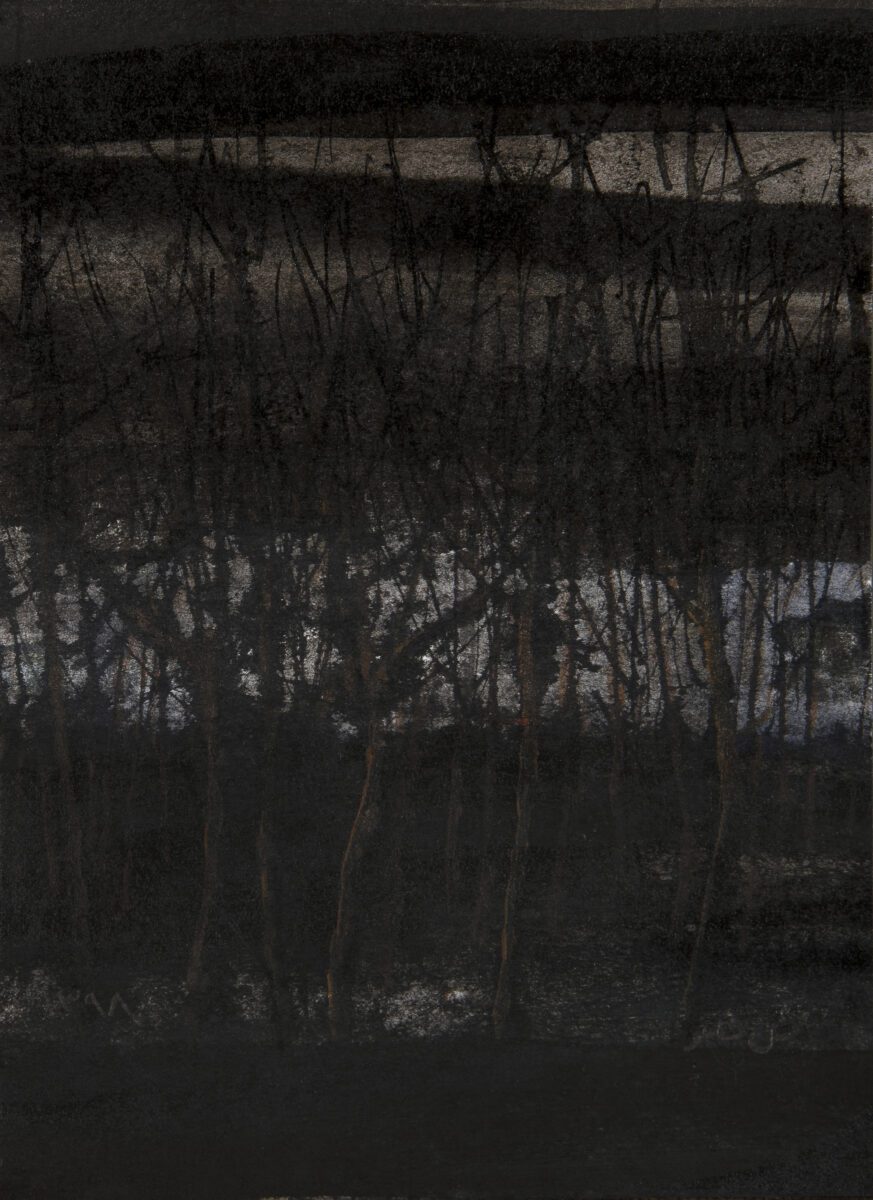 We at SARAI Gallery were fortunate enough to be able to continue our activities almost seamlessly in the face of COVID-19 lockdown, but of course, this meant shifting most of our focus to the online environment. We went for exclusively online exhibitions, sales, etc., and helped our artists interact with the public through short Q-and-A videos and live conversations on social media.  More specifically, our gallery organized the first "Khor Art Initiative," a nationwide open call with a highly established international jury that took place entirely online.  Khor had always been part of our futures plans but we decided to push the event forward hoping to bring vitality back to our local art community and provide artists with some form of encouragement and support.  While we do believe that first-hand physical exposure to art, much like meeting a person, is still a unique, irreplaceable experience, our online experience proved enriching and promising.  So, we plan to continue and grow our online presence, including the possibility of having online viewing rooms parallel with physical shows and encouraging our artists to engage with a larger public through various online interactions.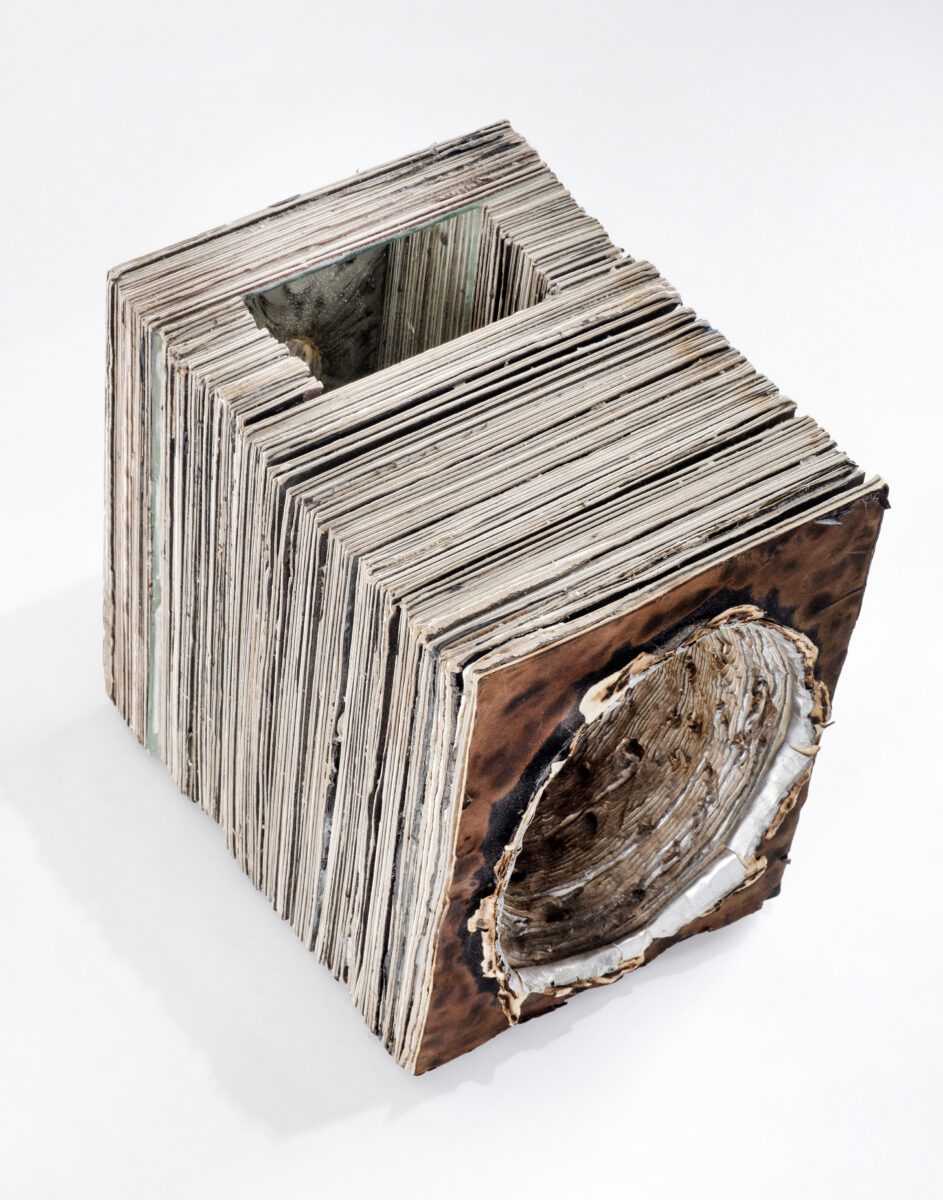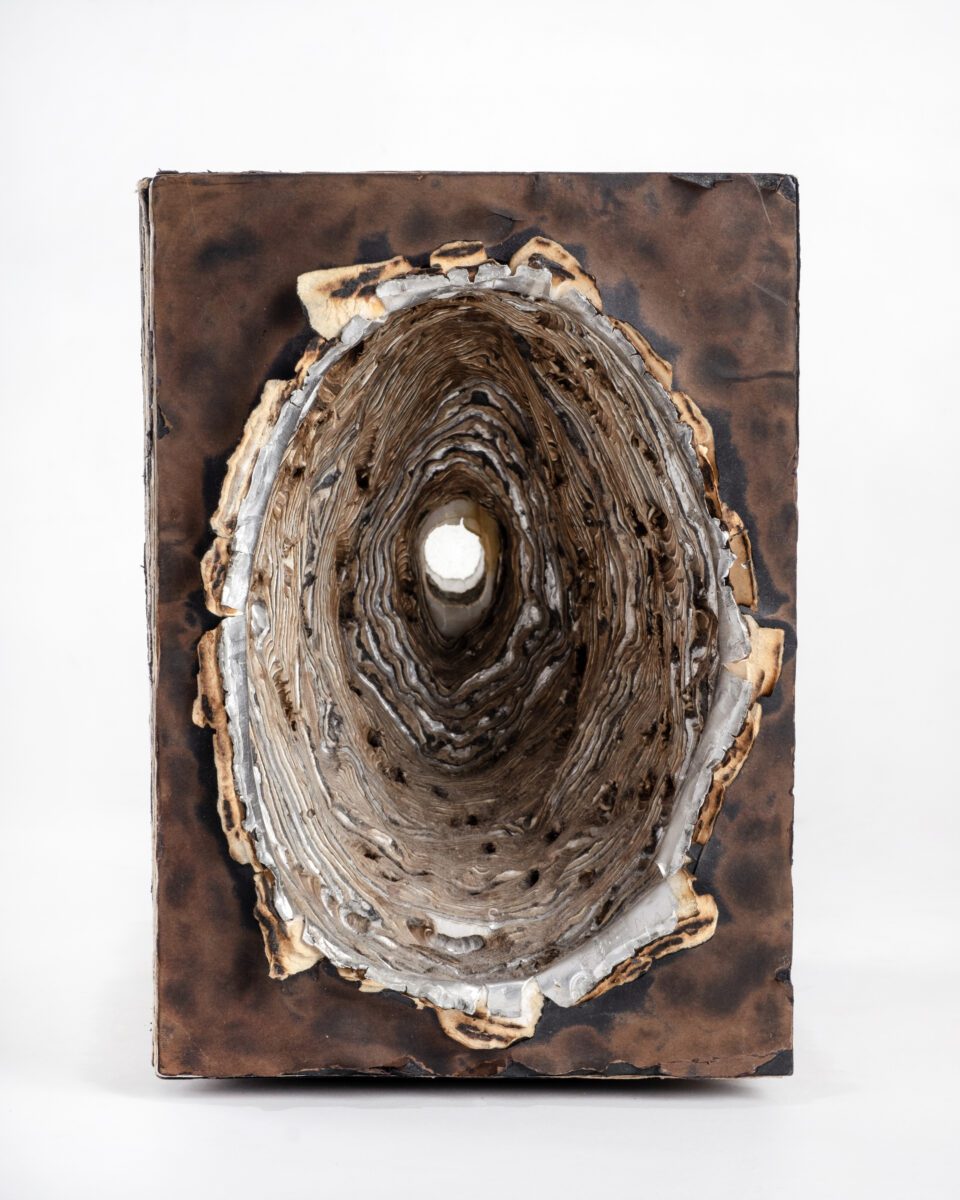 How did you determine which artists to exhibit at VOLTA? What dialogue do the works of Mahdieh Abolhasan and Abbas Nasle Shamloo have with each other? What themes are they addressing independently? How do their choices of material reflect those themes?
We had two main curatorial considerations in nominating Mahdieh and Abbas for VOLTA, first the fact that they have both been rigorously working on inherently universal and timeless while at the same time very current as humanity's forefront concerns today.  Secondly, we felt confident that we could present our younger artists at VOLTA as an art fair that is both established and fresh enough, making it a good platform for discovering fresher faces and lesser-known talents.  In terms of a dialogue between the two artists' bodies of work, there is a subtle affinity of earth tones, draughts-manly approach, and the many-layered probes using creative and destructive marks to speak about land and our relationship to their environment, in both cases with a marked absence of human figures.  More distinctively, while Abbas paints vast landscapes with an airy atmosphere to address a certain sense of loss, oblivion, and alienation, Mahdieh's layered, condensed drawing- sculptures turn into real, aged, wounded 'beings' that have developed their unique characters and engage with the viewers on their own terms.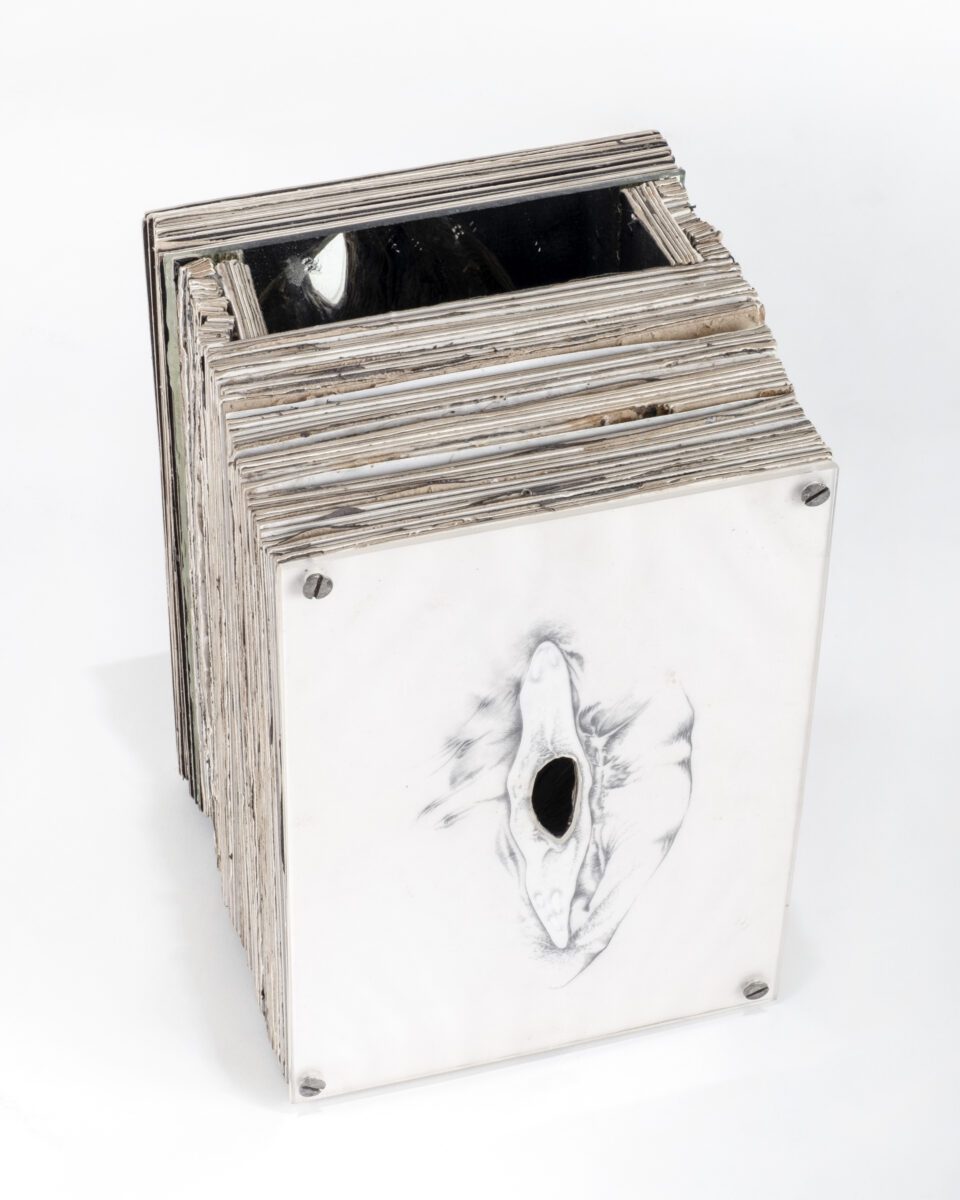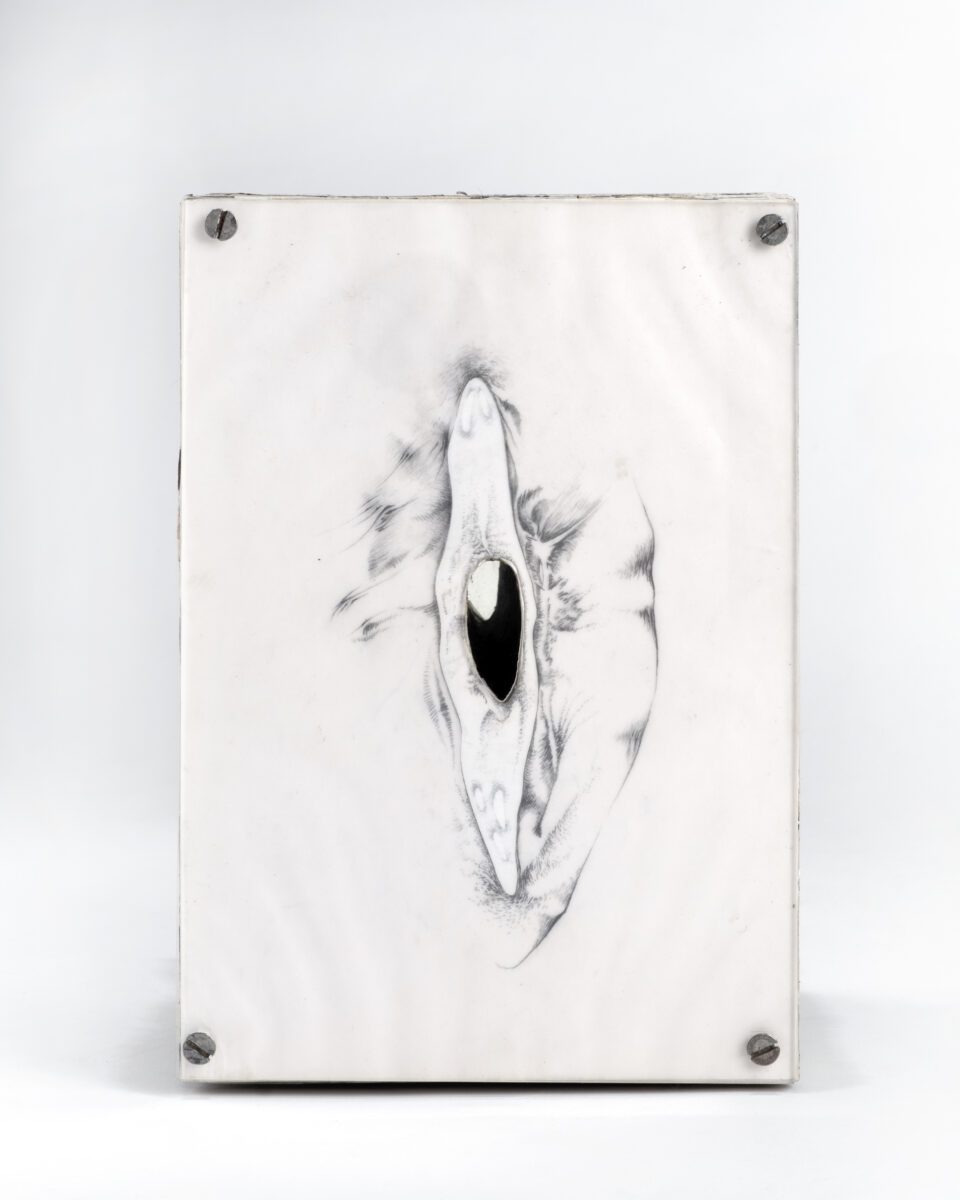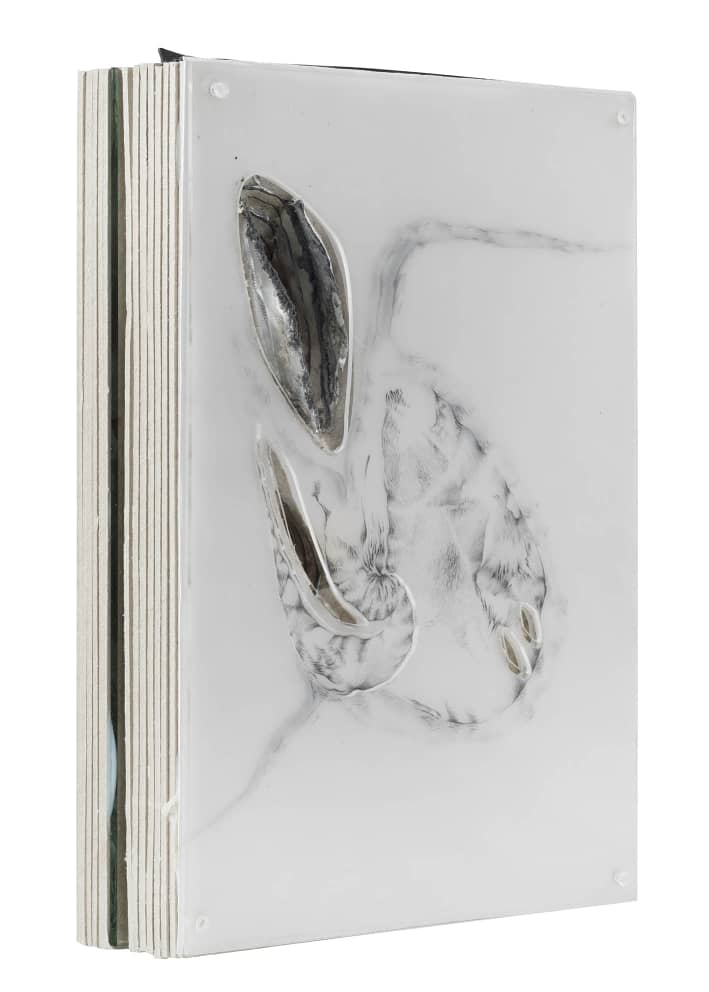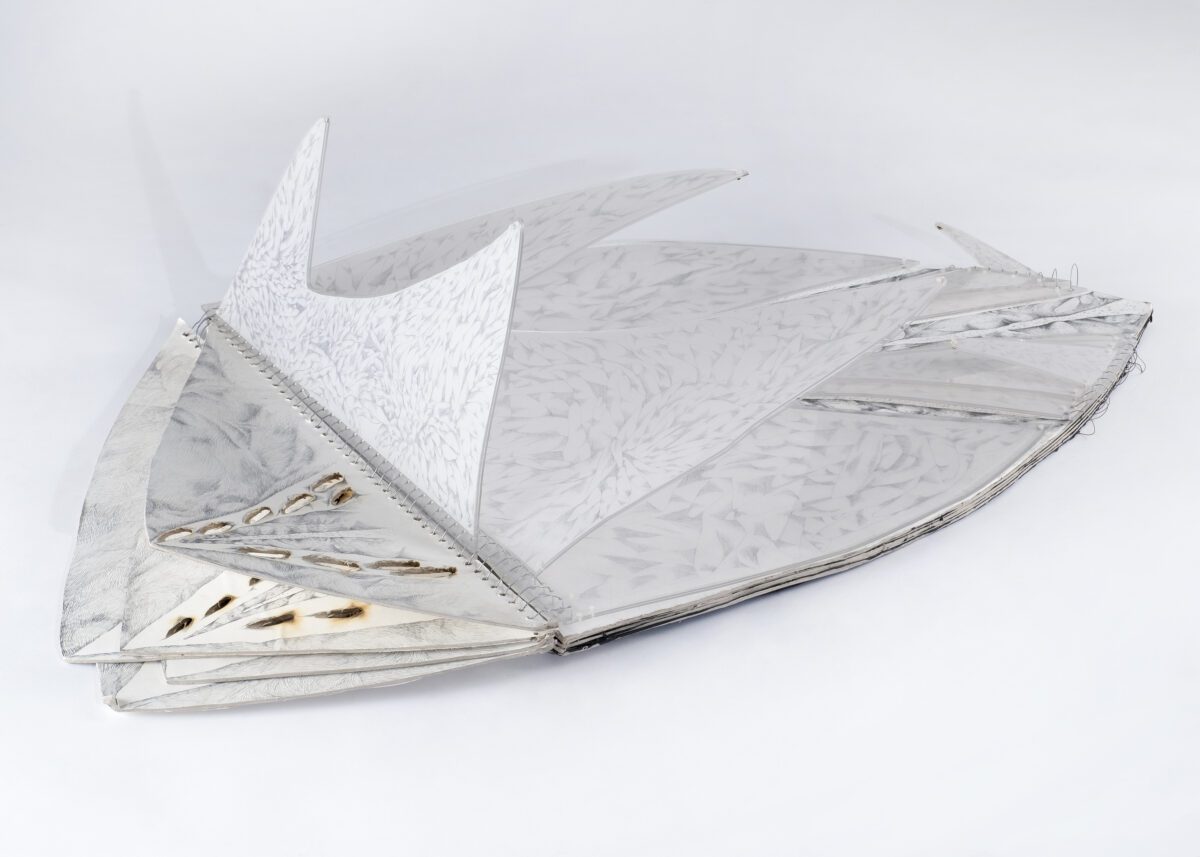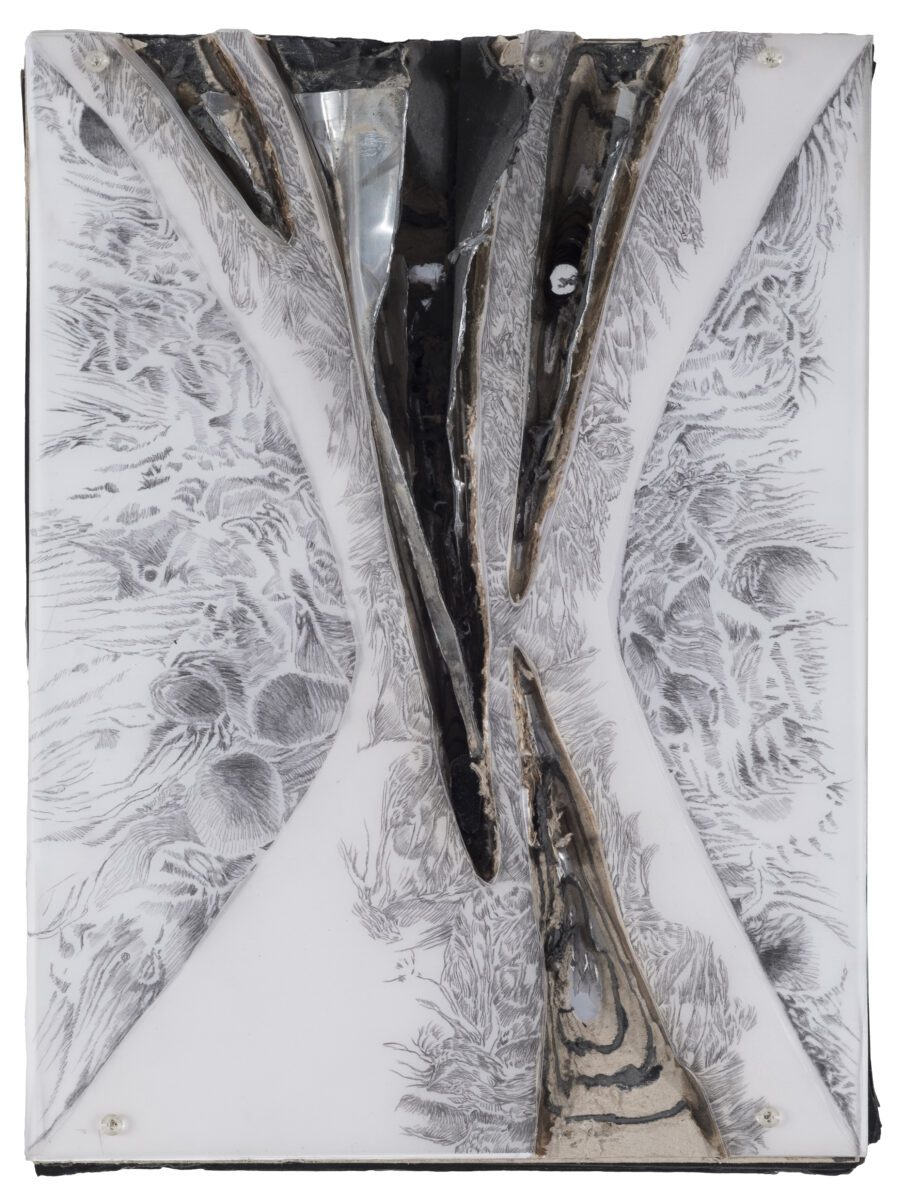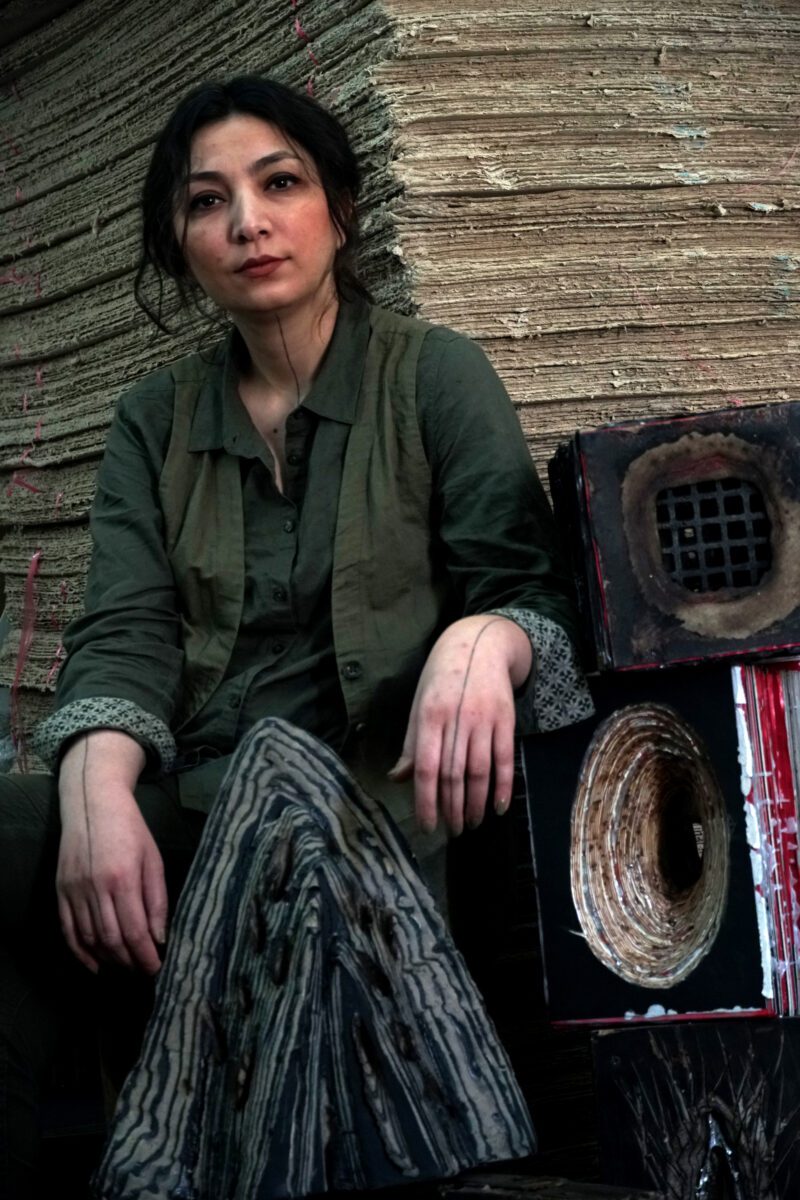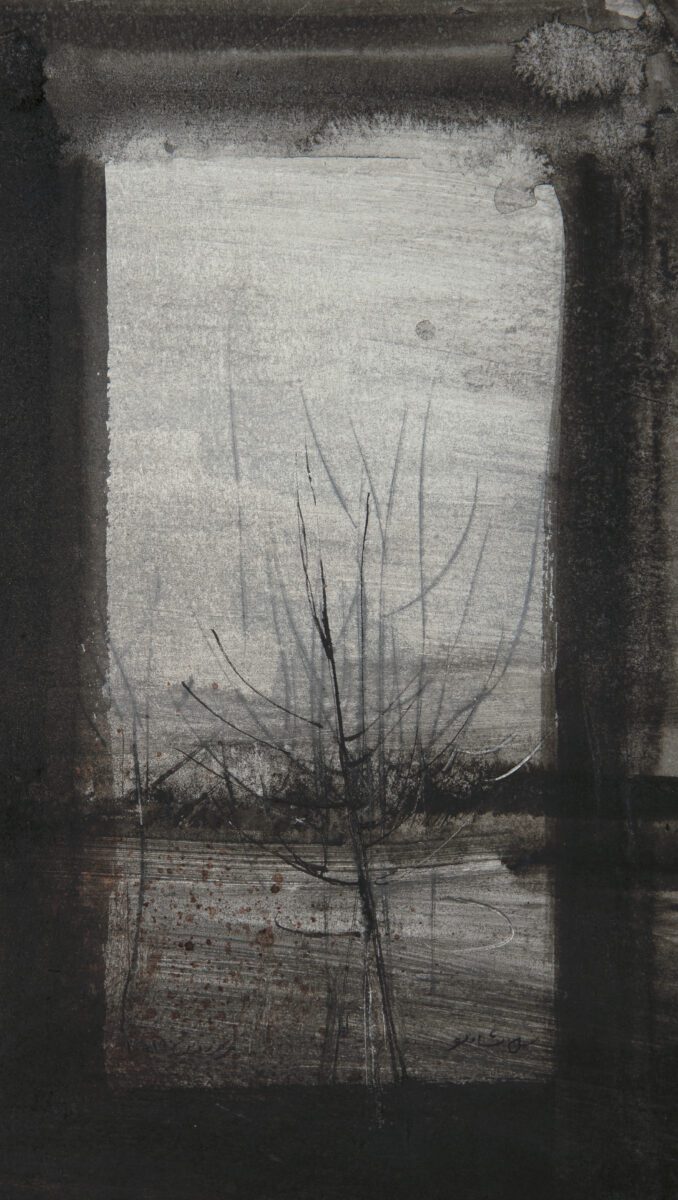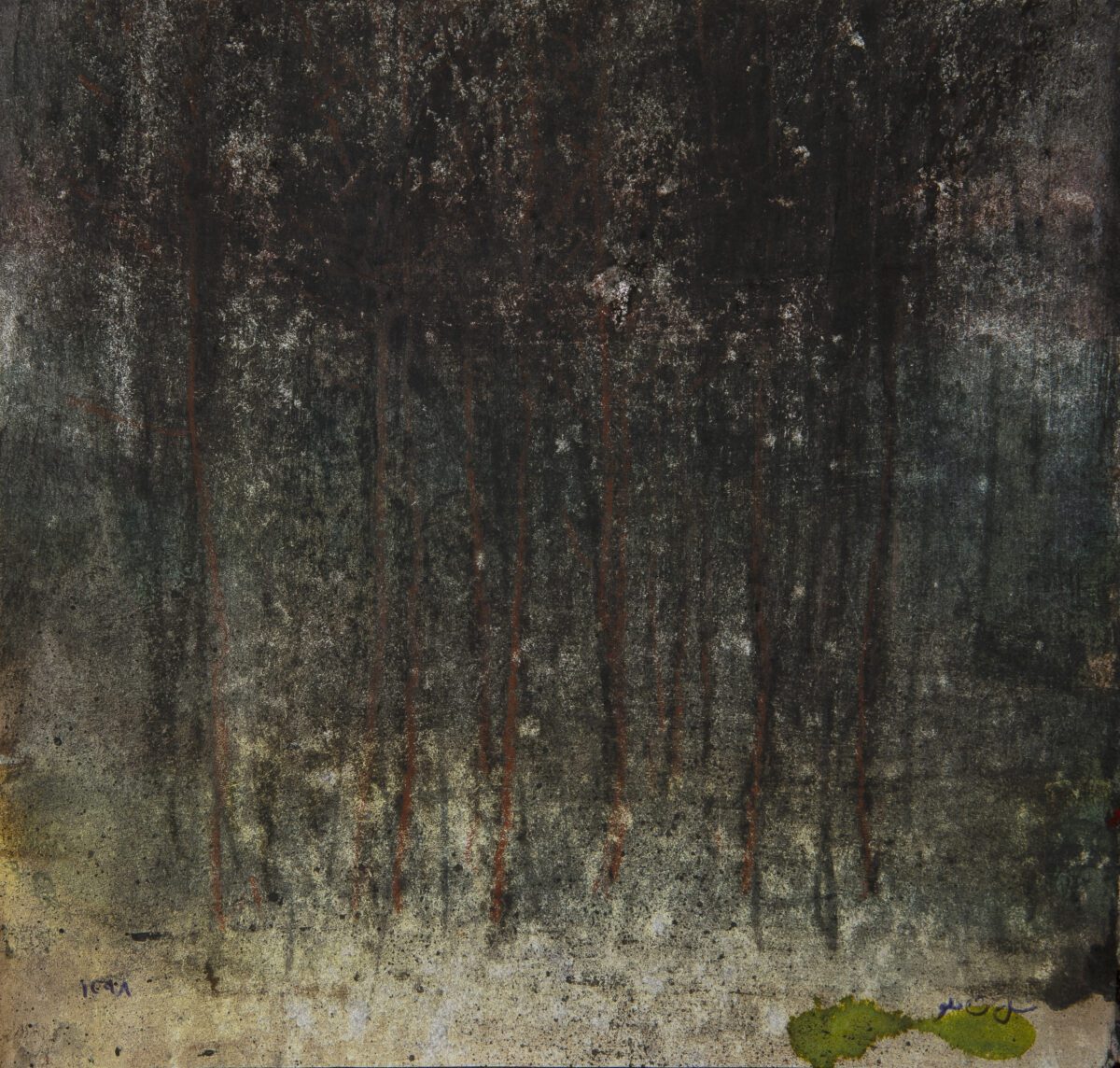 Featured Image:
Mahdieh Abolhasan, "Raised," 2017
Drawing, Paper, Plexiglass
120 x 80 x 30 cm
Artwork Courtesy of Mahdieh Abolhasan