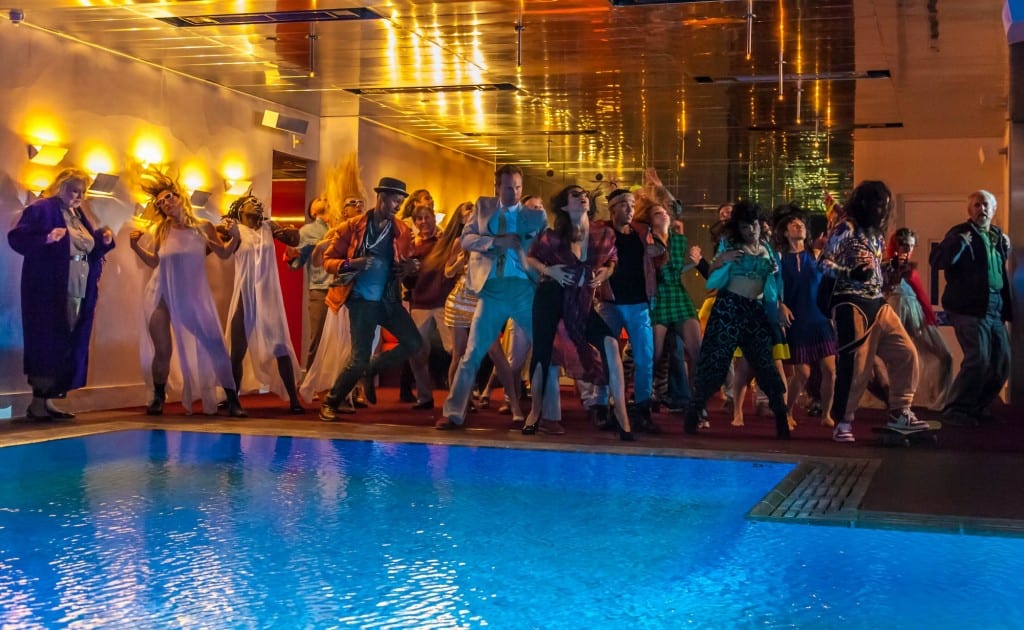 Multi-disciplinary artist Nicole Disson has revitalized theatre and created new opportunities to present performances in Los Angeles.
A dancer, performer and producer Disson's theatre background brought her to Los Angeles in 2008.  She has worked with artist Lita Albuquerque to recreate her seminal work SPINE OF THE EARTH for the Getty Museum's Pacific Standard Time Performance and Public Art Festival in 2012.  In 2010 she partnered with The Standard, Downtown LA as the official corporate sponsor for a rock opera called New. The hotel helped fund the production and hosted the opening night party in their front lobby in April of the same year. The partnership continued and inspired THE SERIES, thirteen original productions set on the rooftop.  A multi-disciplinary social and arts event, the production used the pool for a dance piece and the fireplace as a stage.  THE SERIES ran at The Standard in Downtown LA, from 2010 – 2012.
Q&A 
Installation Magazine: What is Sleepover LA?
Nicole Disson: Filmed at The Standard in Downtown, Los Angeles Sleepover LA is a collaboration with New York based filmmaker and dancer Lily Baldwin.  The film creates a visual vernacular that combines the displincine of dance and filmmaking.  The narrative is driven by two women who spend a night at the hotel where they slip into dreamscapes that leave them transformed the next day.  Sleepover LA poses the question: How much can change in one night? What happens when you stay in a place where you don't know anyone, least of all yourself?
What did you discover in transitioning from the role of performer to producer?
I learned A LOT producing this film.  Having never produced a film before, this was my first time gaining a comprehensive understanding of how it's all done.  I figured the best, and quickest way to learn how to do it, is to just do it.  So I did!   My primary goal when I set out to make Sleepover LA  was to understand how films are made (from all aspects of pre-production, production, and post-production), and to give myself an opportunity to act on camera in a piece I could take part in developing from its inception to completion.  Happy to say, I have accomplished both of these goal, and then some.
What was the experience of starring in your own production?
As an actor it was most challenging working within our time limitations …. jumping in and out of roles.  My role as producer definitely had a hand in the character I played…. I play a brazen businesses woman from NY, who is visiting LA for one night and shared a similar energy/focus as I did on set at all times.  Felix (my character) keeps a lot inside.  She is different from me because she is not one to express her emotions.  Felix was an intriguing character to explore because of her dichotomous nature.   Even though she is the center of attention, she is lonely and missing something within herself.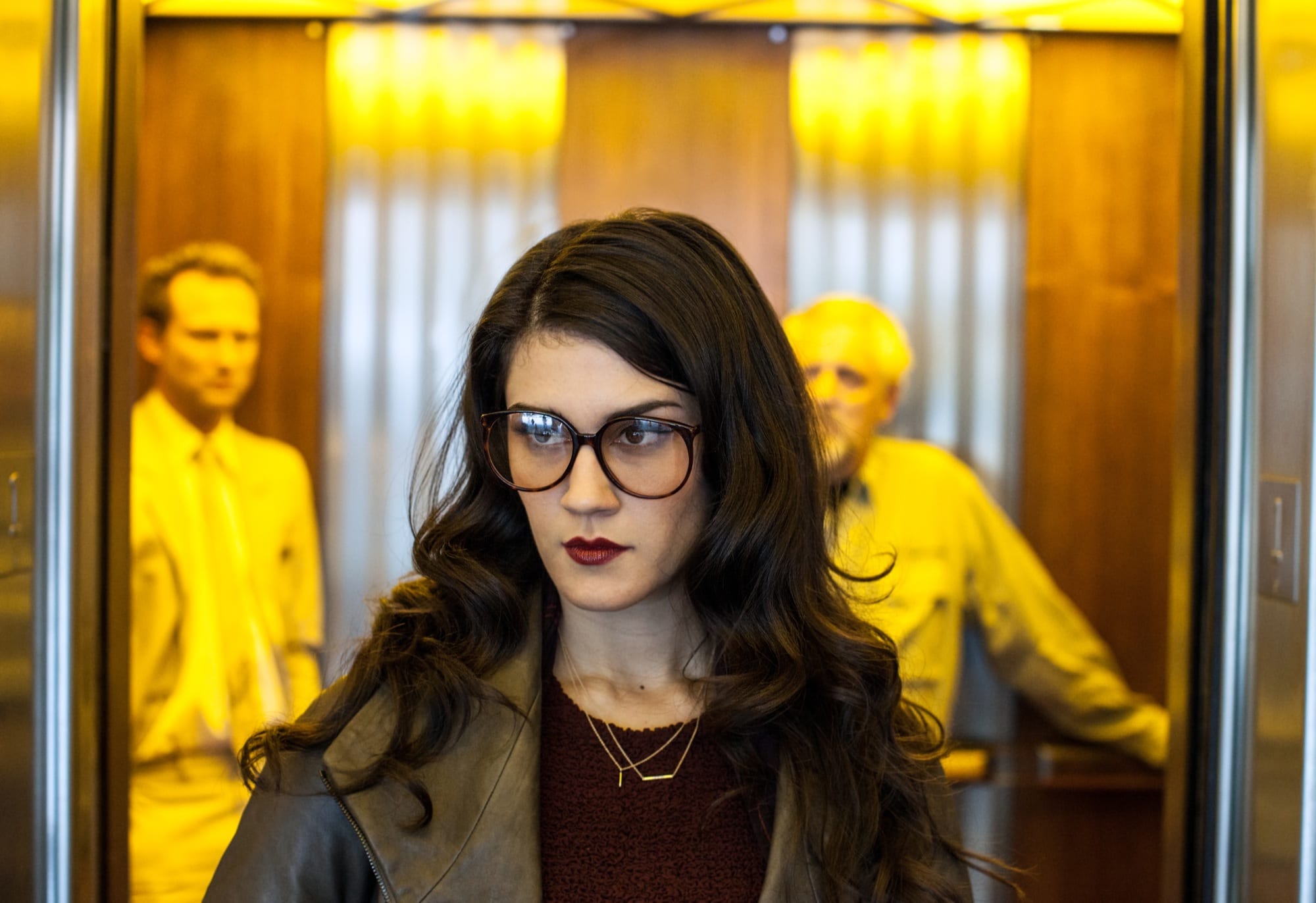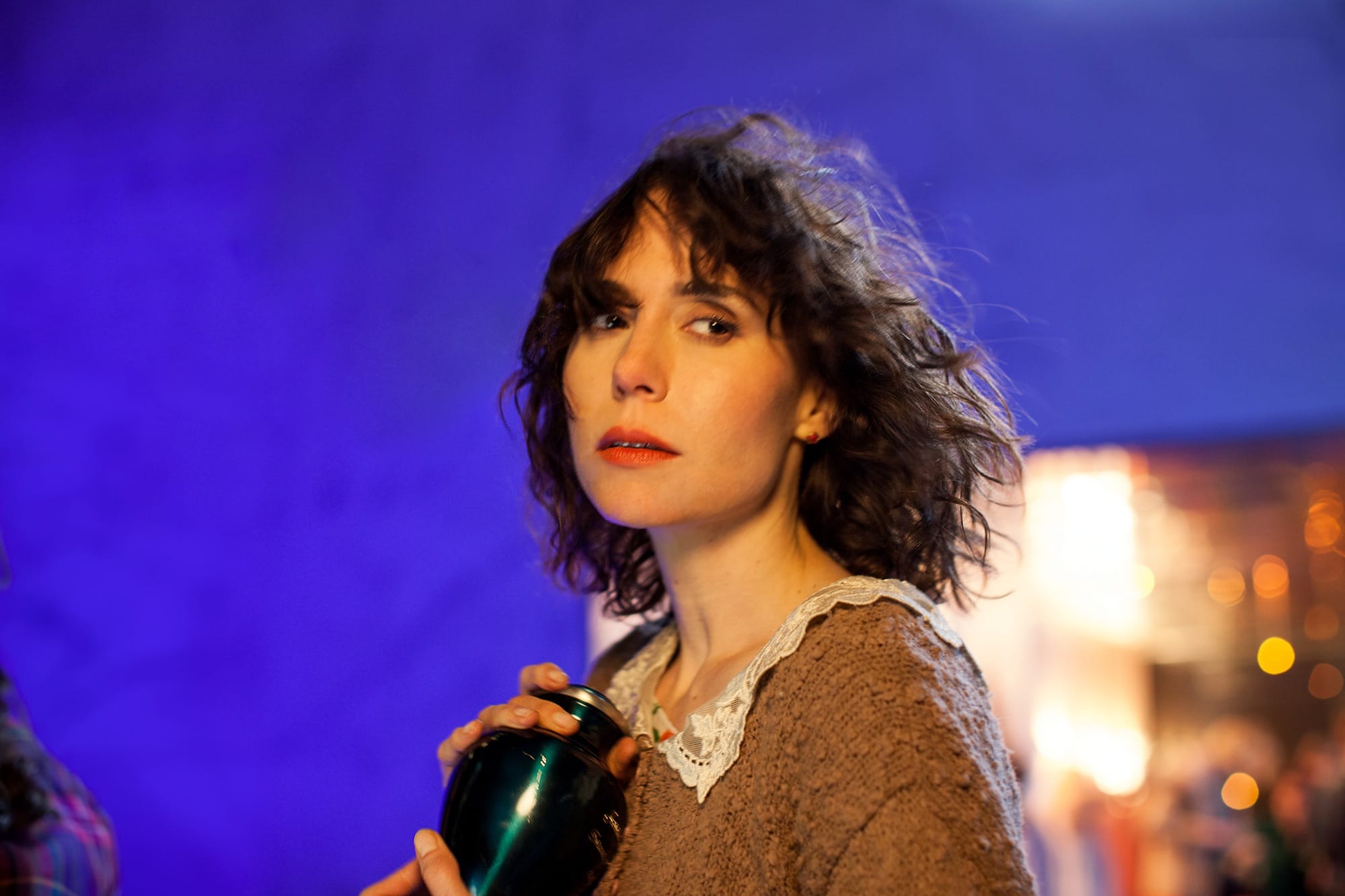 How did Kickstarter bring your film to life?
After the success of our shoot, production shut down for about a month as we knew that further funding would be necessary to get us through post-production.  Despite our initial apprehensions for the challenges of crowdsourcing, I decided a  Kickstarter campaign would be the most effective route for us to take in order to raise the funds quickly.  We had considered grants but we needed to raise money quickly and I honestly didn't have a backup plan.  There were definitely moments throughout the campaign when I worried if we had set our goal too high, but thanks to the support of family, friends and fellow dance/film enthusiasts, we were able to raise over $20,000.00 in thirty days.
What's next for you?
I really would like to give myself an opportunity to just act in a feature film and explore what that feels like.  I want to start auditioning again … it's been awhile since I have really put myself out there as an actor and work on projects that I am not producing.  I also am still hungry to act on stage again and in New York.  I just found out that I will be collaborating with Mecca Vazie Andrews on a new piece she is developing for REDCAT's NOW Festival at the end of July.  I love working with her and am looking forward to taking part in this and whatever else comes my way!