Objects carry memory, hidden deep within their fibers.  The remnants of those memories are revealed in unusual splintering, signs of age and evidence that the material has endured the impact of time.  Elisa Cavani founded Manoteca, a design lab located in Italy inspired  to bring new life to old or discarded items.  Inside Manoteca's headquarters, a little house in a park, Italian artisans breathe new life into reclaimed objects by hand and just like a work of art each piece is numbered and signed.
A signature of Manoteca's aesthetic is the transformation of commonplace objects.  The Indoor Door Table reconsiders the functionality of vintage exterior doors from the 1960's.  At first glance the Indoor appears as a modest wooden table with distinctive, aged metal hinges and a handle.  As a dining room table it can seat eight guests, but the surprise is revealed when the handle is pulled opened to reveal a hidden desk.  Lined with recycled cowhide pockets, the desk is both functional and a celebration of vintage design and retains its integrity because its treated with natural paints.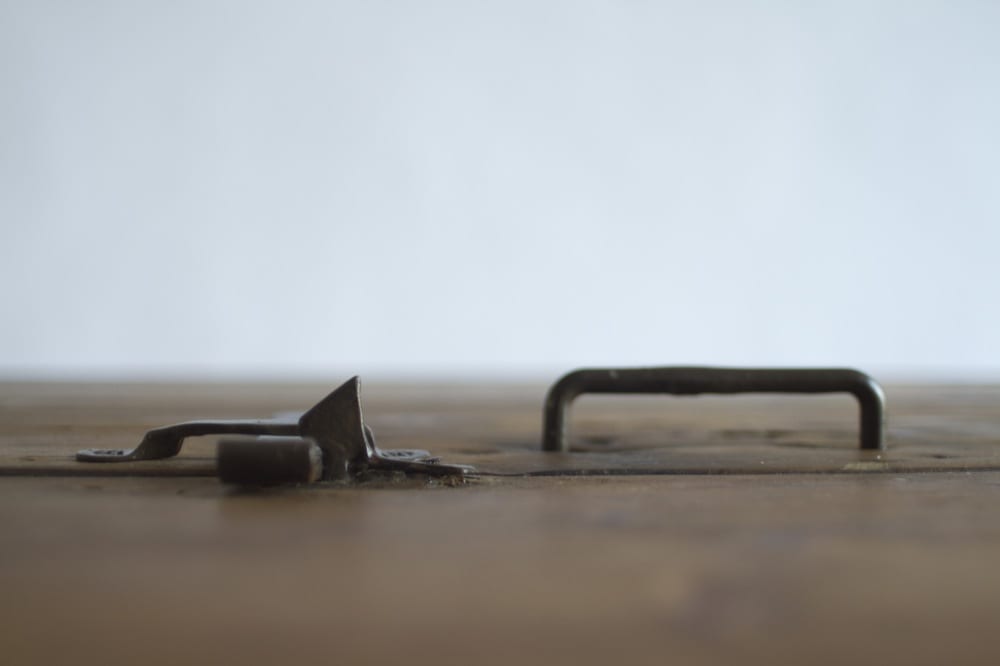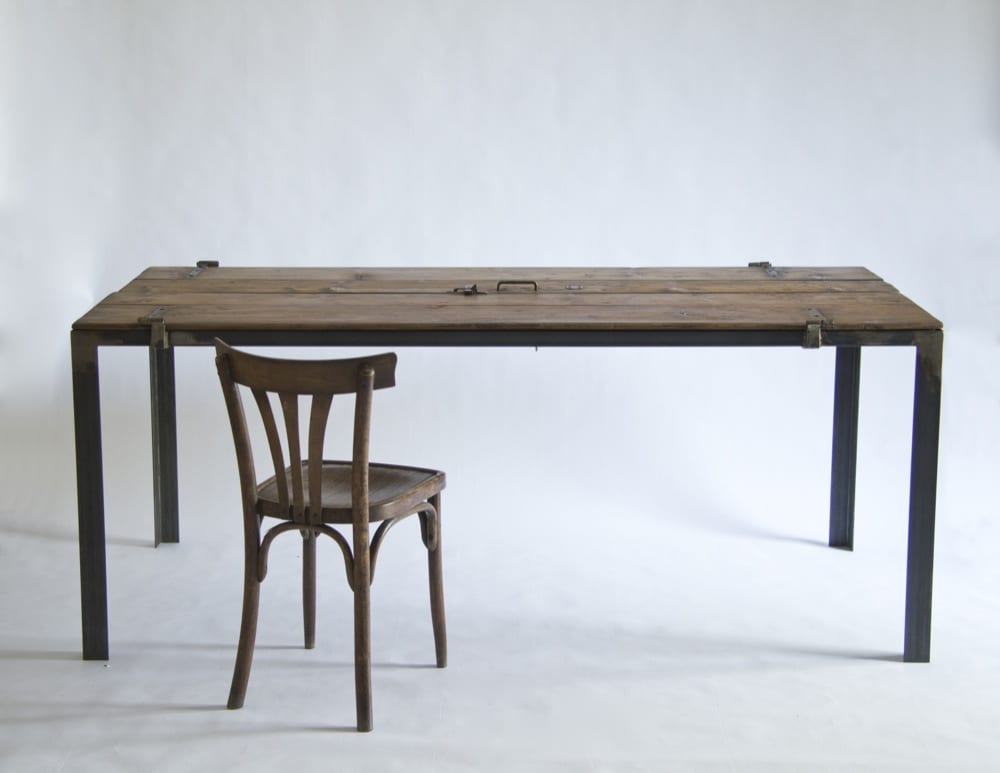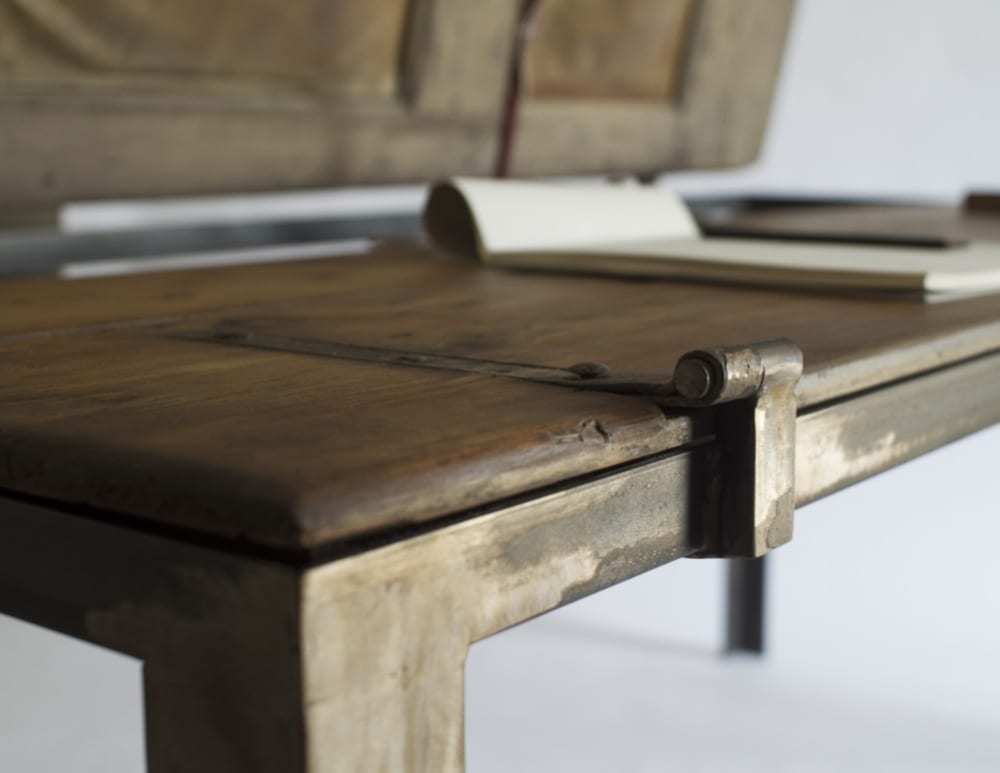 Elisa Cavani expresses that she likes "the idea that in every object is held somebody's life," and she hopes that "who is going to possess an object will think about that and take good care of it."  Just like any work of art, two tables are exactly like, thus each desk is as unique as the story they carry inside of them.  A maximum of two desks are made per month to insure integrity and quality,  but it's certainly worth the wait.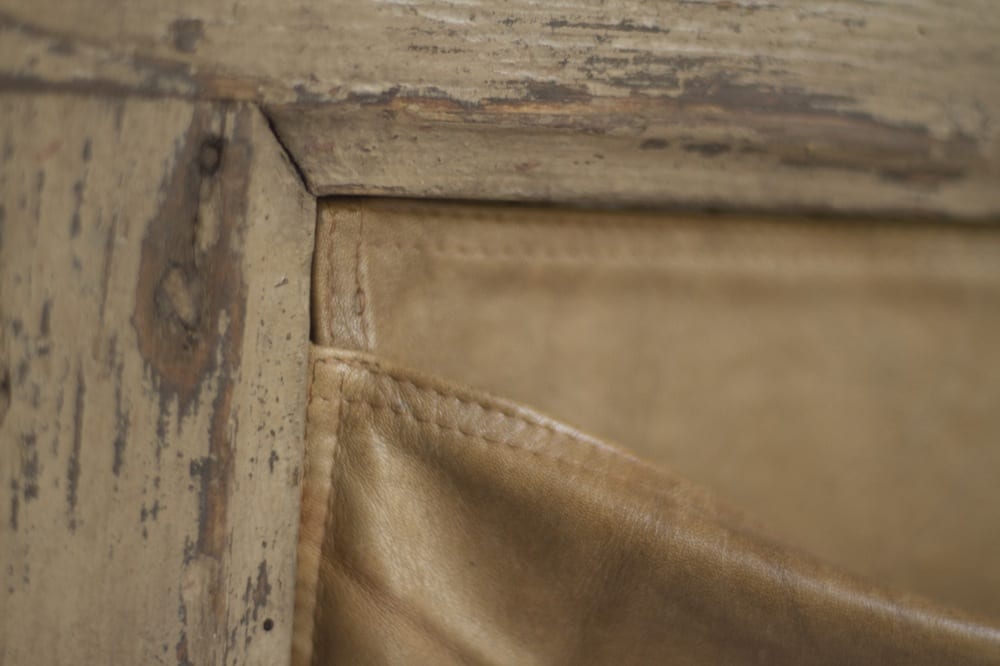 Featured image:  Indoor Door Table (opened with light) courtesy of Manoteca