OTTAWA, CANADA
VOLTA10 / BOOTH #C11
PATRICK MIKHAIL
Owner
Was this the first time Patrick Mikhail Gallery exhibited at Basel?
This was our first time exhibiting in Basel. We had participated in VOLTA NY in 2013 and 2014.
What were your thoughts about the Markthalle, did the space foster a creative environment for the work you showed?
We were very impressed with the Markthalle and the entire presentation at VOLTA10.  We found the venue to be absolutely perfect.  Of all the art fairs we've participated in VOLTA10 was the one that was most compatible with our gallery's program, brand, and curatorial focus.  The architecture and fair layout was exceptionally beautiful.  The program of activities was very smart.  And the overall curation of the fair was tight, intelligent, and focused.  We greatly appreciated the opportunity to show alongside other similar-minded galleries exploring similar ideas and themes, and with a shared and compatible aesthetic.
What was your overall experience presenting the work to an international audience?
Our experience with the international audience in Basel was extremely positive.  The quality and caliber of collectors was quite elevated— highly accomplished individuals from many fields.  There was a focus on ideas, and there was a level of intelligence and curiosity that we have not experienced anywhere else.  Collectors at VOLTA were extremely well-versed in, and aware of, contemporary ideas, trends, and themes and were very anxious to expand their sense of the current state of "art actuelle,"  approaching their booth visit with the idea that they should educate themselves and try to understand where and how our presentation "fit into the whole."  The audience was generous with its enthusiasm and feedback and eager to engage in a deeper dialogue transcending the commercial aspect of the art world.
What inspired the curatorial philosophy of your booth?
We presented a solo project by Amy Schissel, we wanted to make a singular statement that was focused and unique.  We believe the ideas she is investigating are very current and provide some insight into the world that we're living in today.  Aside from being technically proficient and ambitious, the work is exploring some very complex ideas about what it means to live in a contemporary world—enveloped and surrounded by an electronic skin— that is constantly in flux.  We first presented Amy Schissel at VOLTA NY in 2013, and we were excited and honored to have the opportunity to participate in VOLTA10 and continue the exploration and discussion of her work.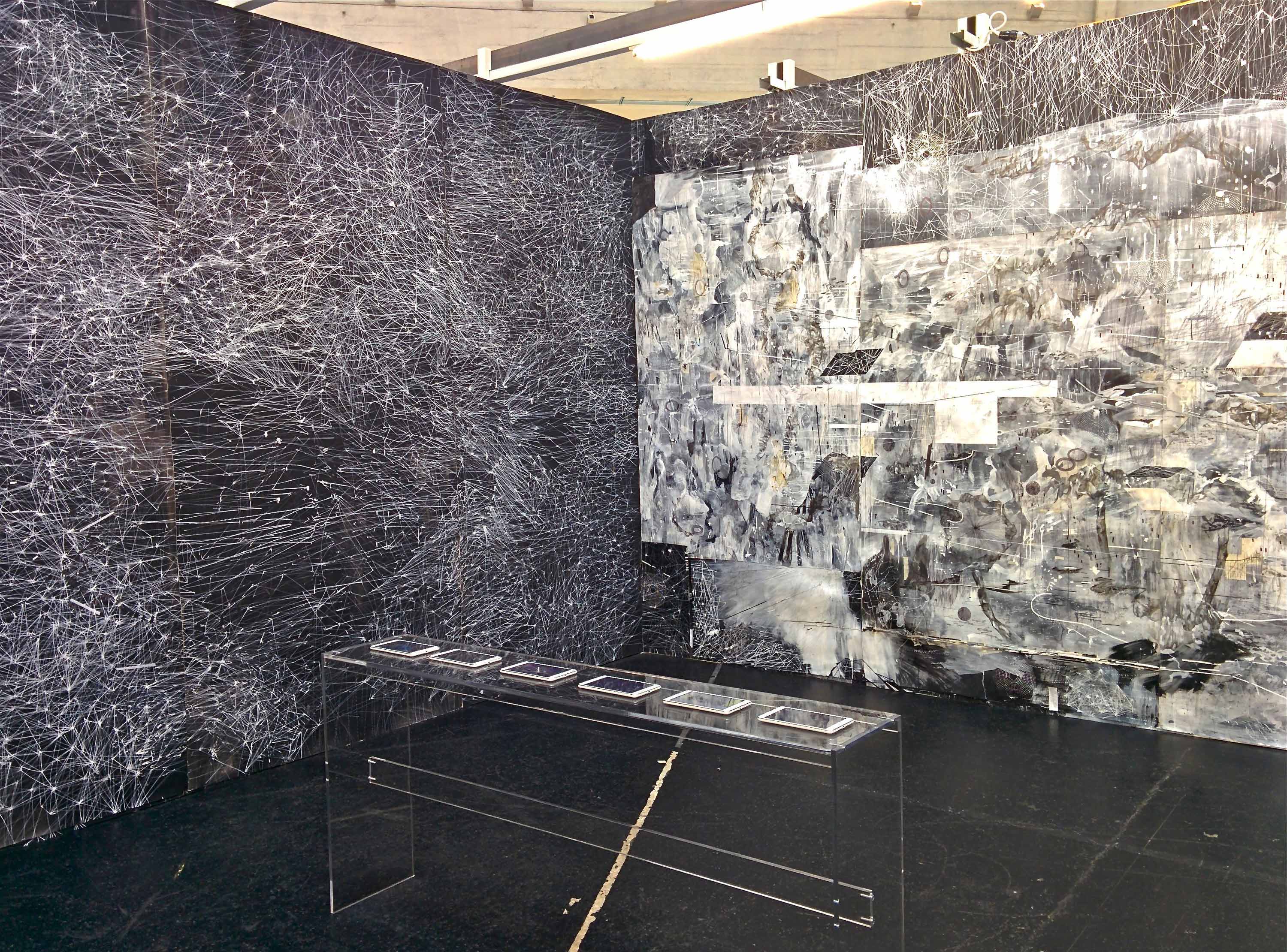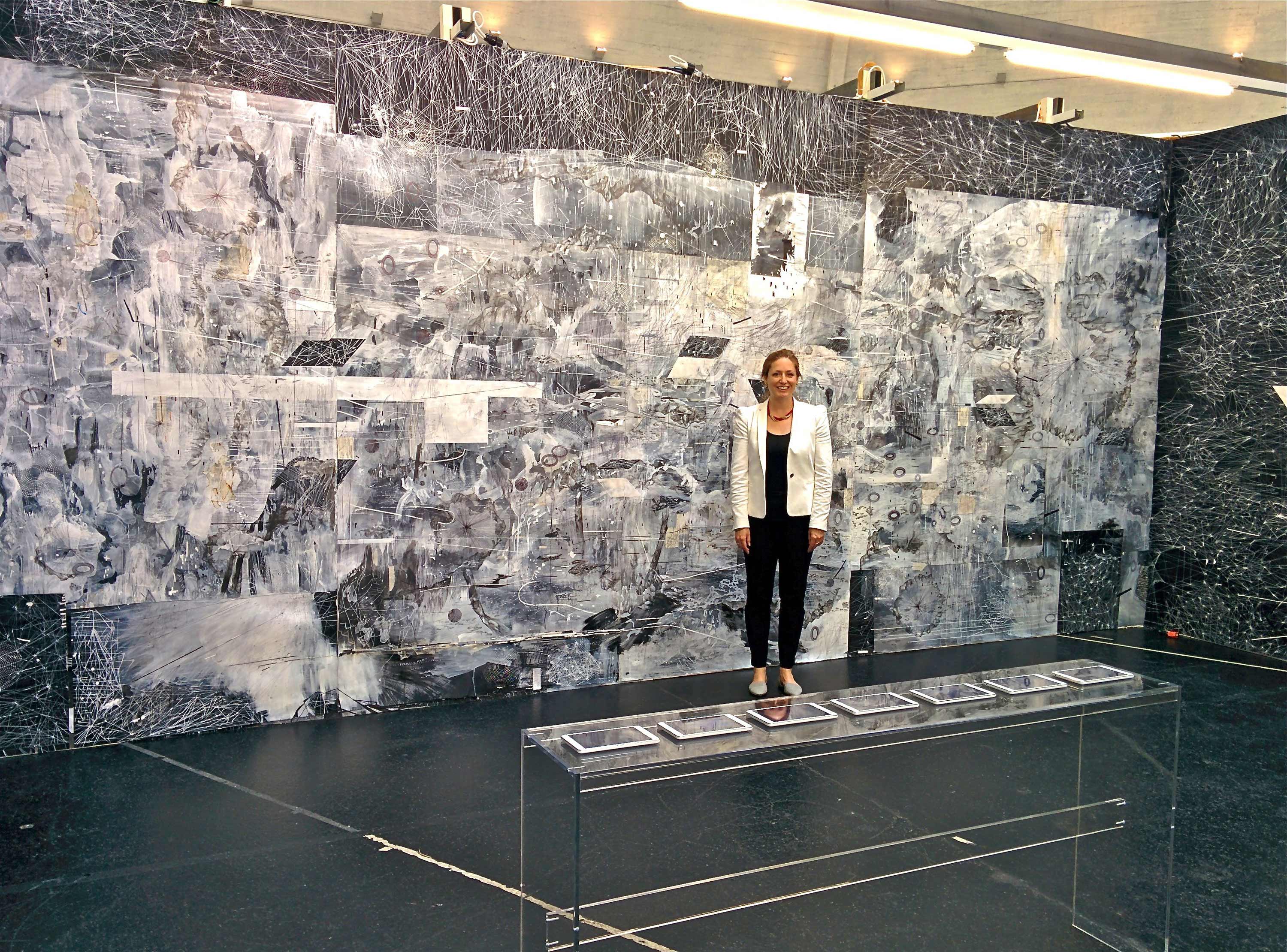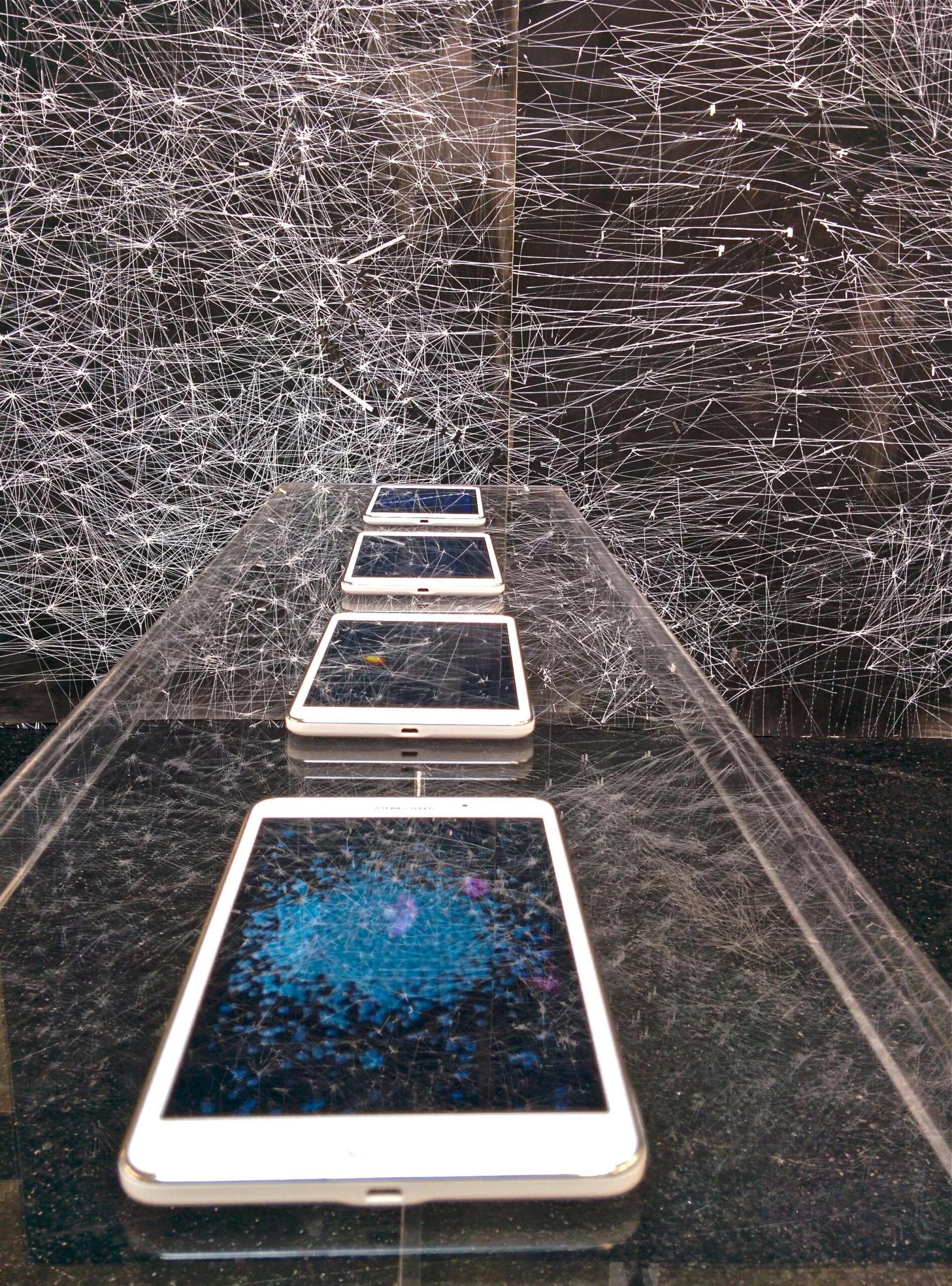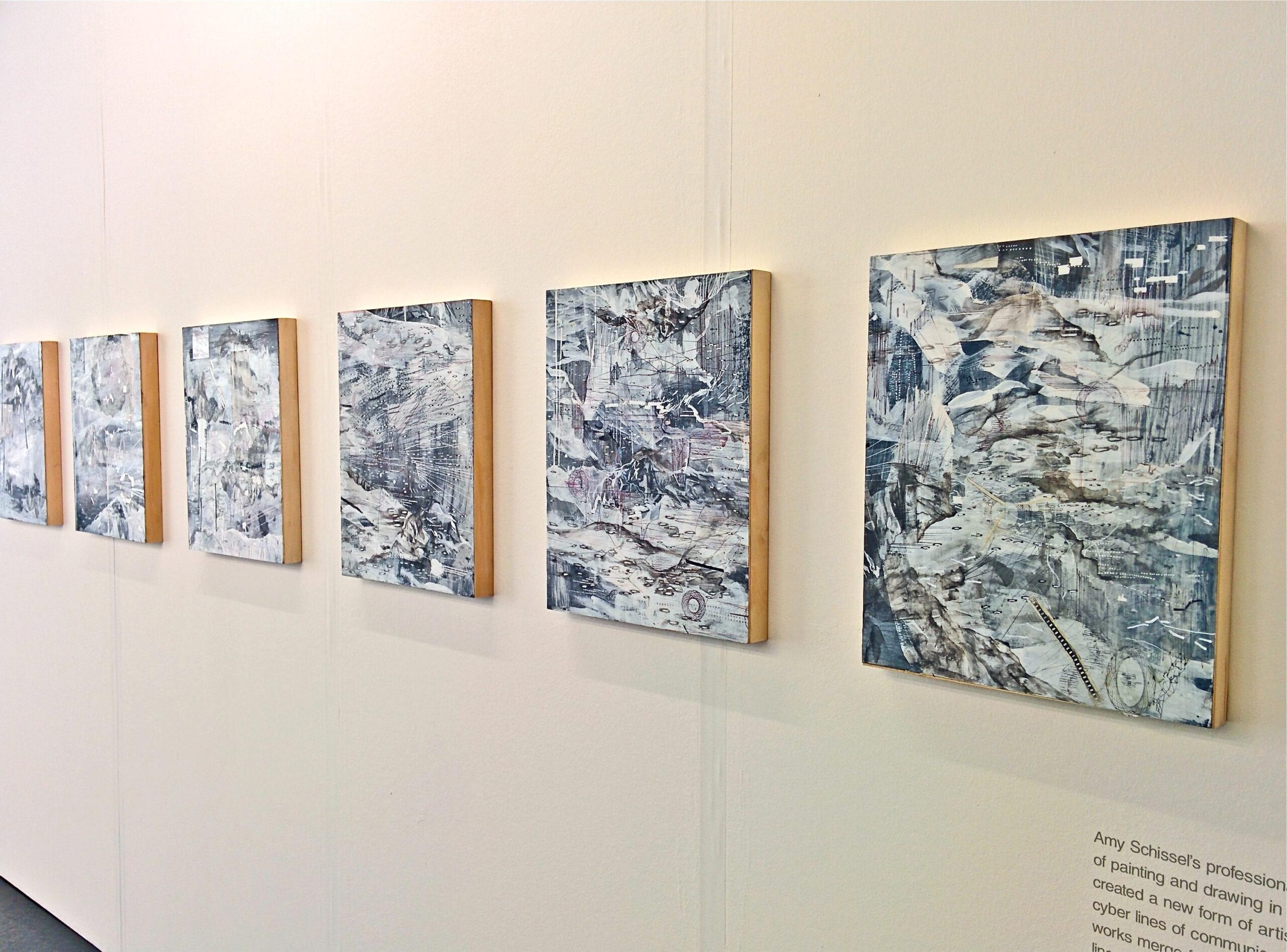 All images © Patrick Mikhail Gallery
Polaroid © Installation Magazine