The influence of Javier Marín echoes throughout Mexico City.  His sculptures have captivated an international audience and inspire a dialogue about the way viewers engage in public spaces.  With three decades of experience in the art world, Marín sees an opportunity to spark a new social dialogue.  The artist has funded and founded La Fundación Javier Marín, an initiative that will educate artists beyond the limits of an arts degree.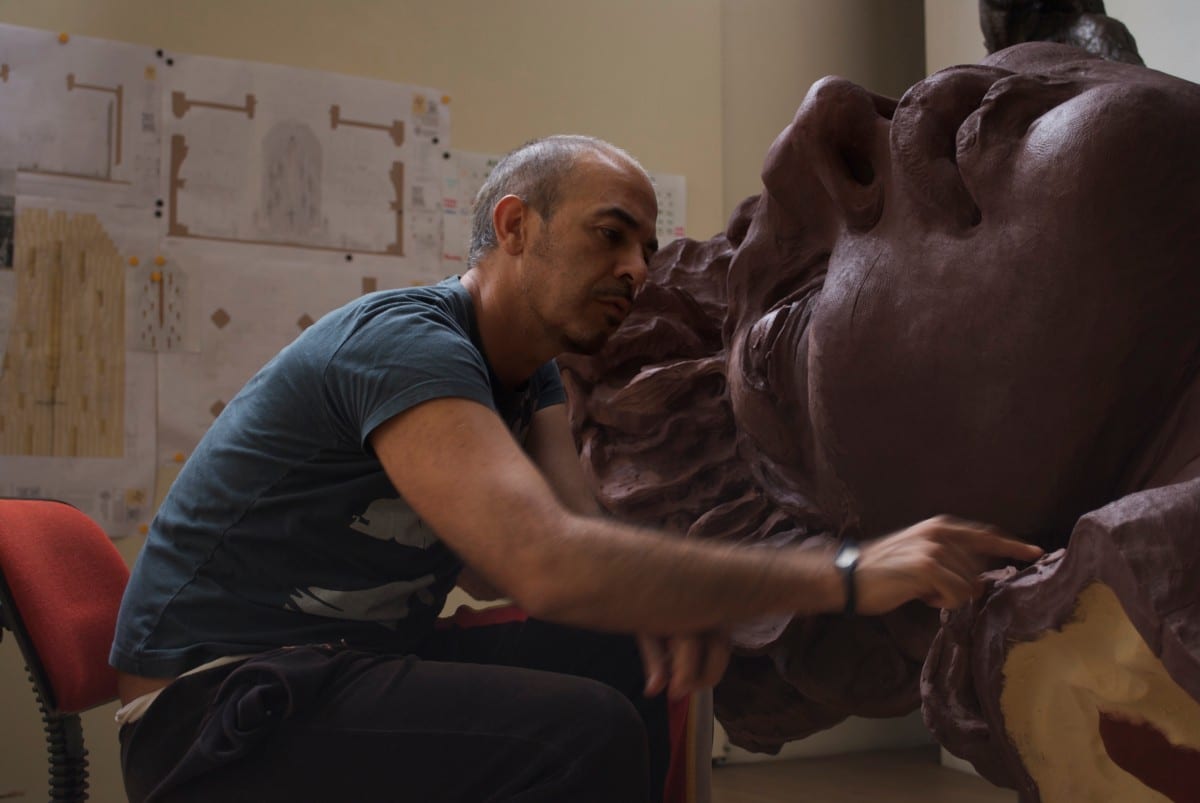 "Este corazón no es mío" (This heart is not mine), as I ponder these words, memories overwhelm me.  The first time I encountered Javier Marín's sculptural figures I was reminded of the strength of the human body, strength that resides in the frailty of the heart.  I stared at the figure's expression for hours, and its  missing limbs did not seem significant; I was only captivated by the words written on his torso.  Those words now take a deeper meaning.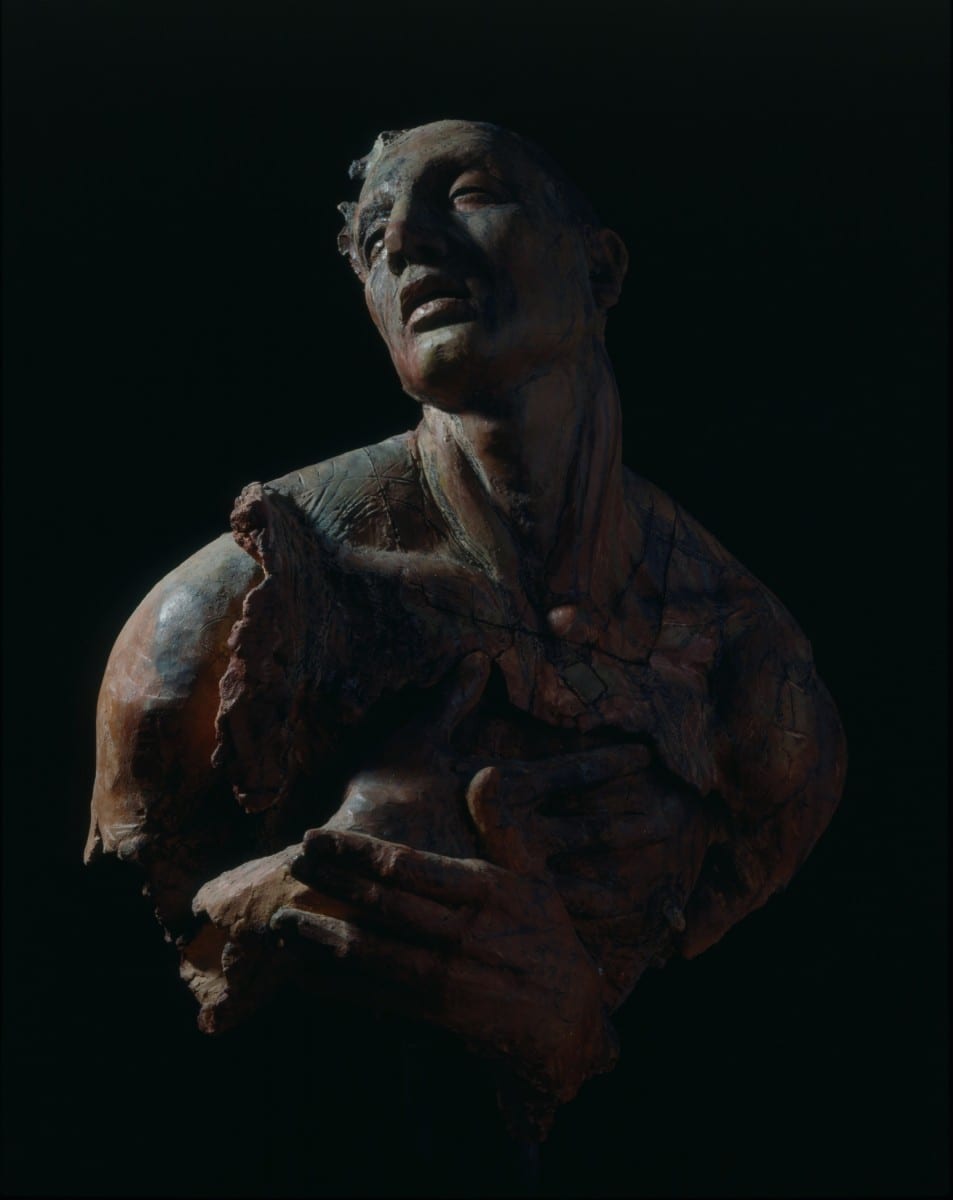 In a long distance telephone conversation with Marín I was amazed by the dedication and humility he maintains after thirty two years of work as a professional artist. Working is a necessity, as he explains, "work is the way I process life, I could never stop doing it."  During childhood, Marín and his brothers played with his father's painting tools.  He gave his children the opportunity to express their imagination and develop a rigorous work ethic that followed them into adulthood.
Marín has explored the human form in different contexts, exposing the possibilities of shape and scale.  As a student, accessibility was the primary reason he started working with clay.  This material has become a signature for him evoking its raw nature, subtle sensuality and a sense of life.  Experimentation has led him to merge resin and bronze elements to his works creating more complex compositions.  Not interested in a perfect anatomical replica, Marín doesn't use any models or studies.  All works are created from his imagination, welcoming the possibility for the form to reflect his inner thoughts.  A characteristic of Marín's work are the numbers and words etched on the surface.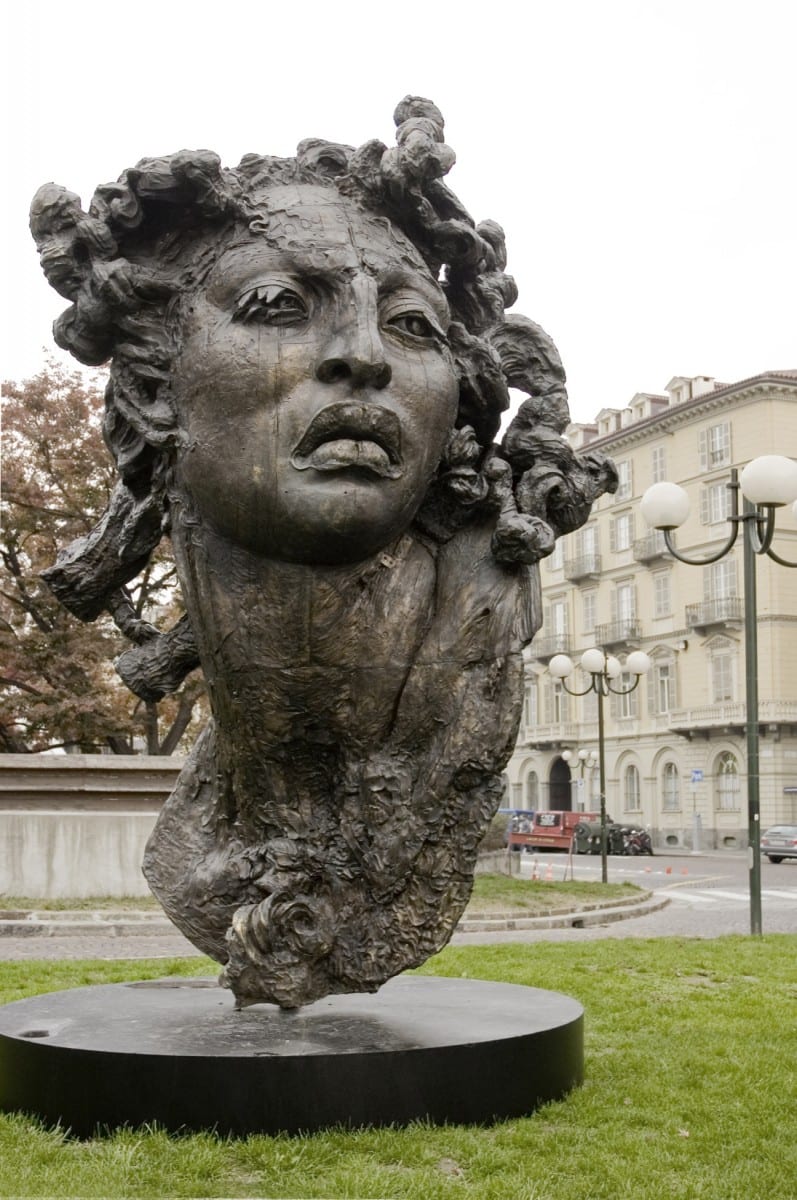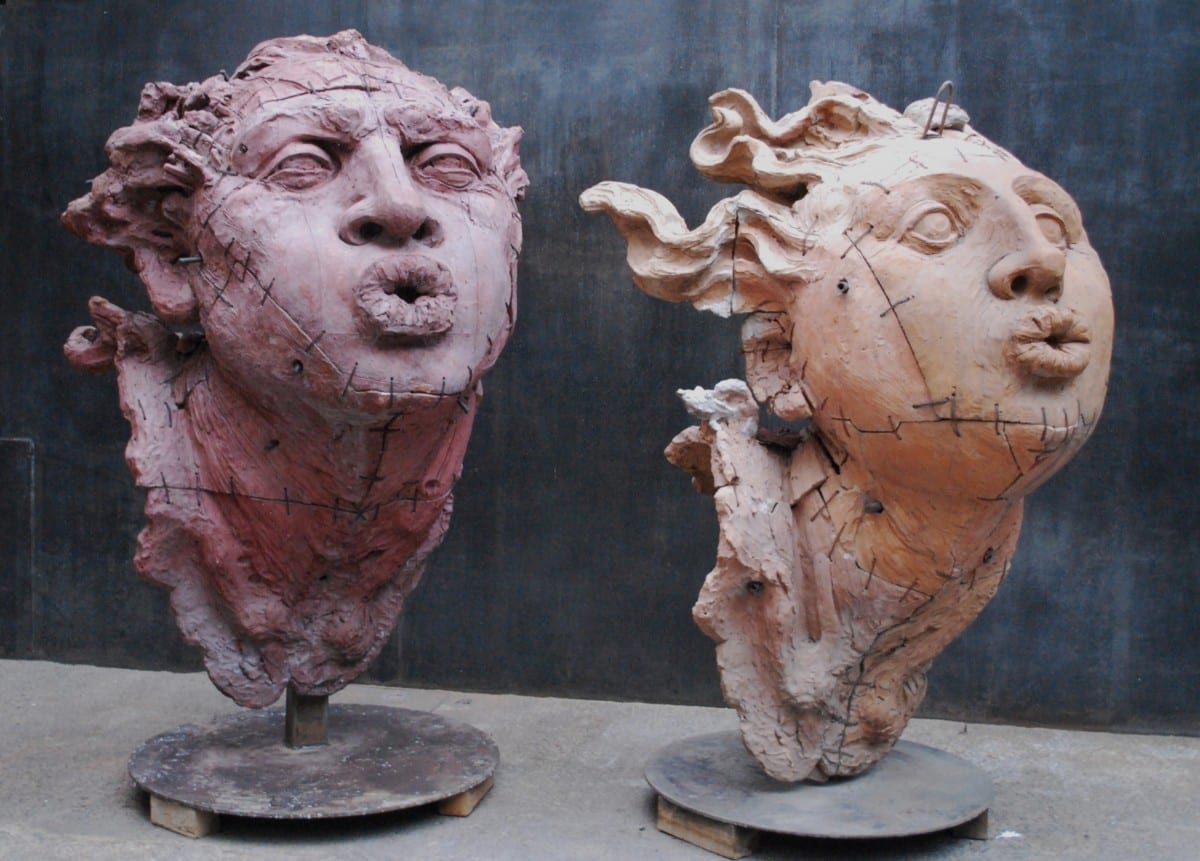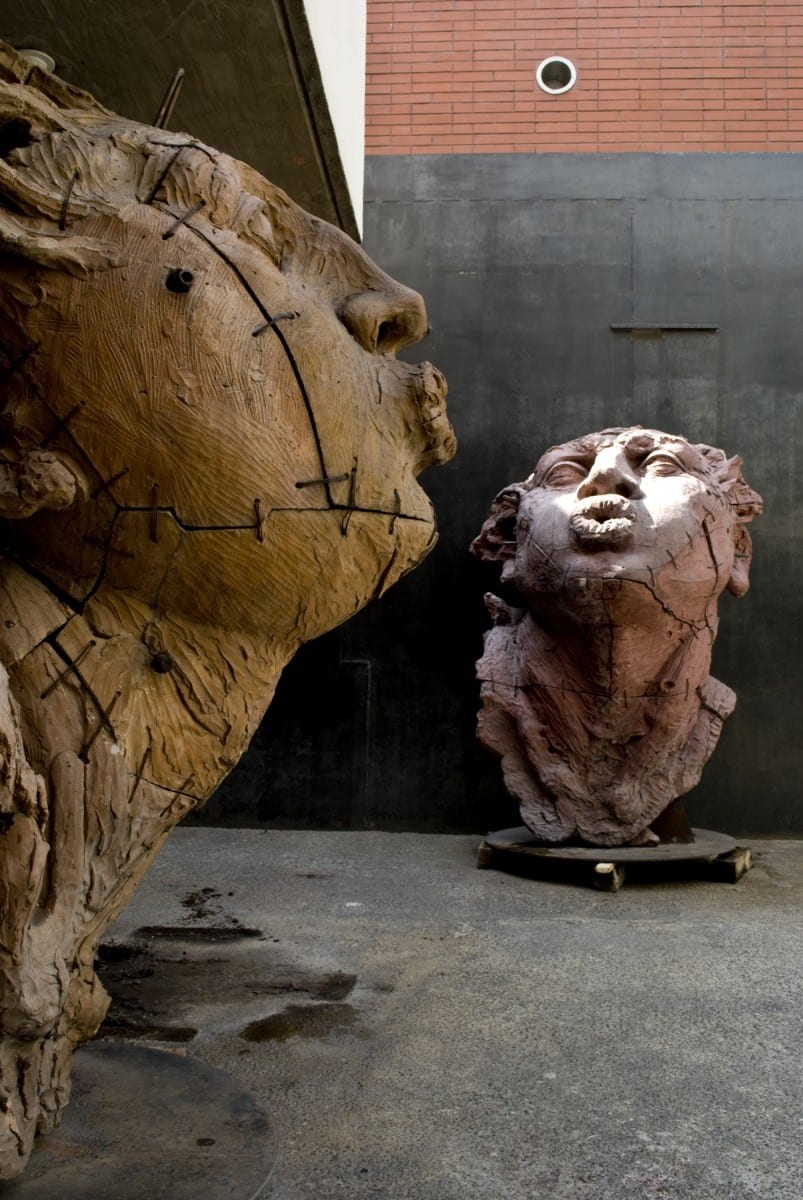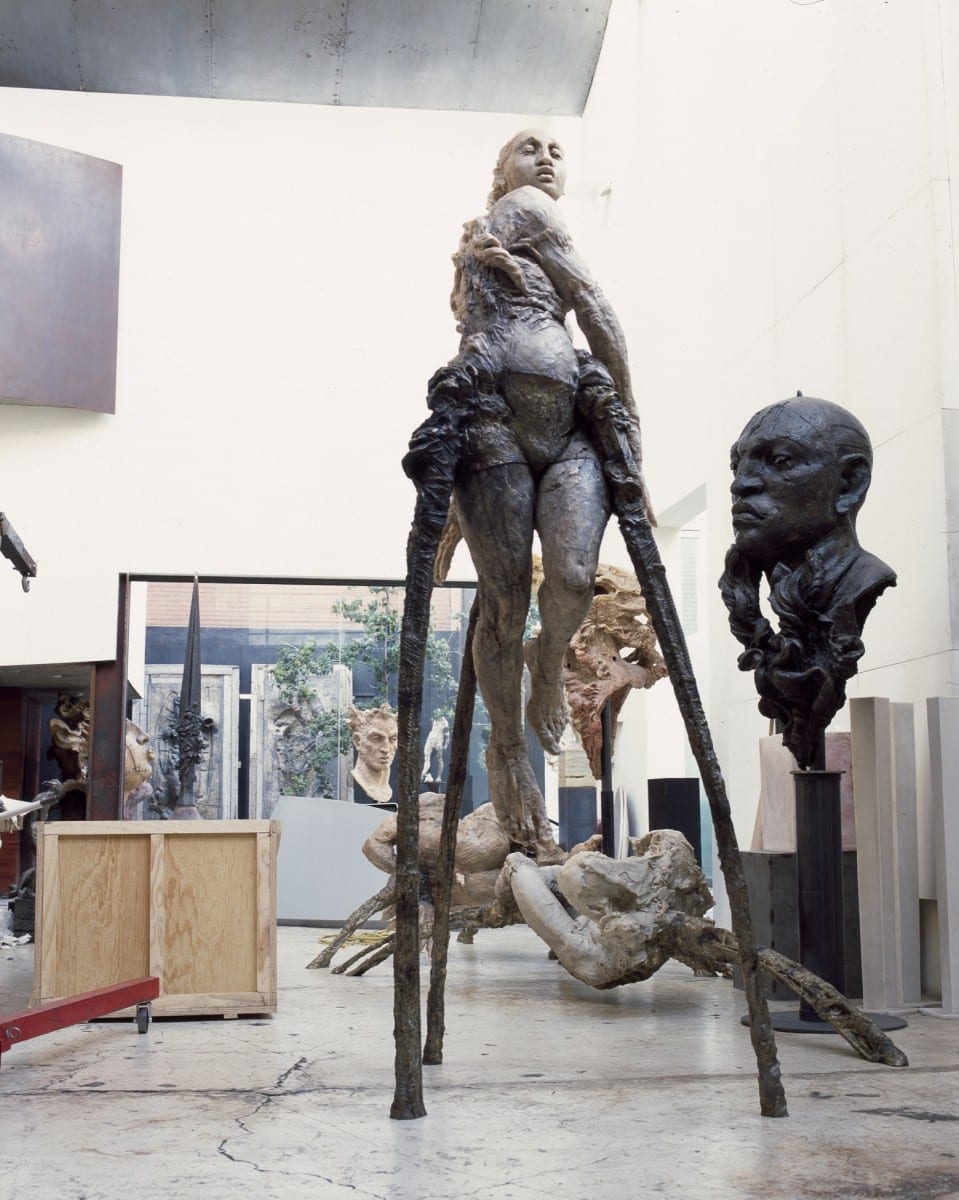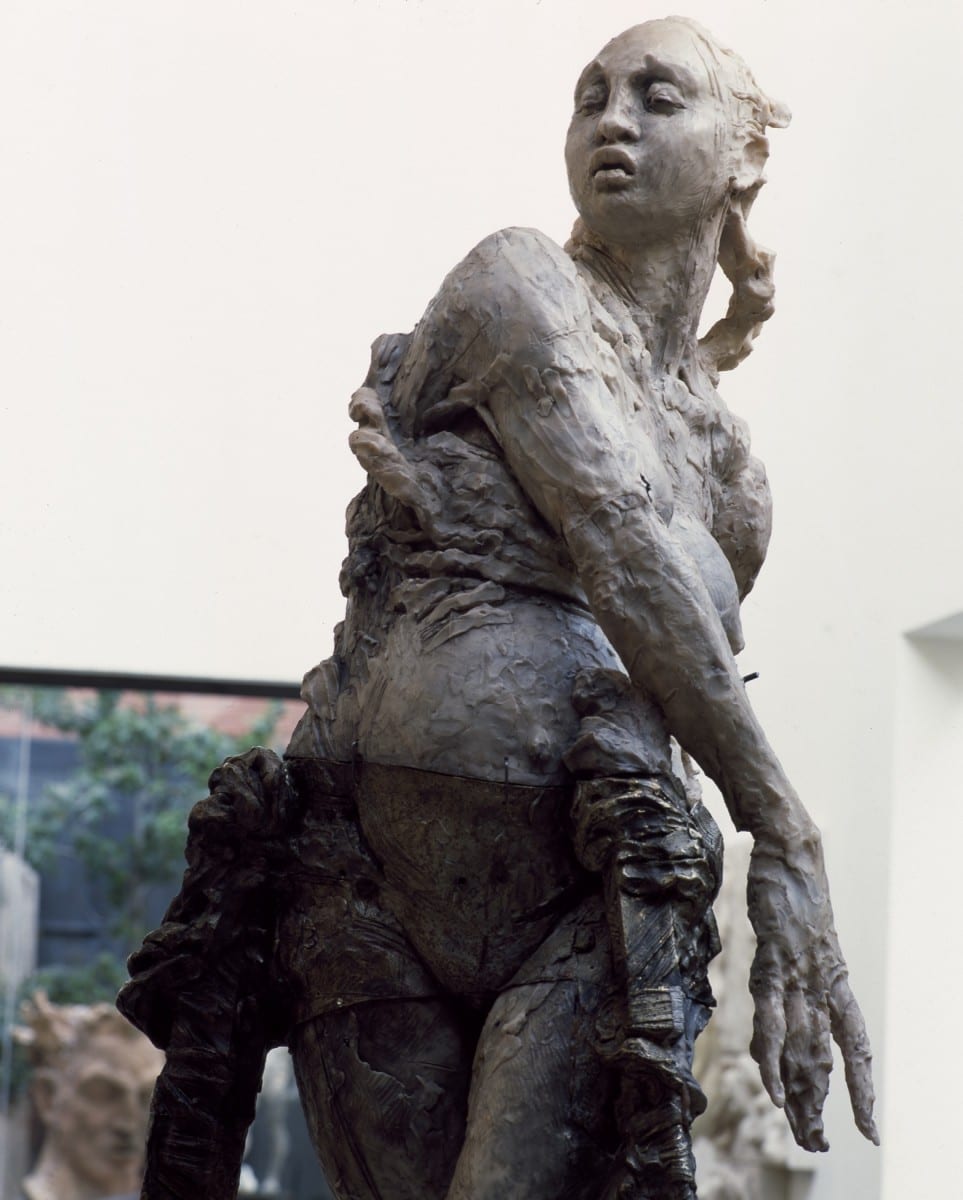 After decades of focusing on the human body, Marín now reconnects with his beginnings.  He focuses on the heart of the community hoping to inspire social change and help those who have embraced his artistic development.  His latest project, La Fundación Javier Marín, has been his primary focus for the past year.  Using his own funds, Marín plans to launch his foundation in Mexico City at the beginning of 2014, his mission is to preserve the many works in his personal collection as well as create educational programs for emerging artists.  The shortcomings of his education from the Universidad Nacional Autónoma de México (UNAM) has inspired his initiative to help artists.  The foundation will host workshops, recent graduates will receive advice from art professionals, among many others, gallerists, actors, writers, and painters will be part of this project.  In a charismatic and engaging voice he expresses, "I hope to help artist establish themselves as professionals in the art world, to create a generation of informed artists."
Featured image:  De Cabeza, barro de Oaxaca y Zacatecas con engobes, 1992 © de el estudio del artista
All images © of the artist