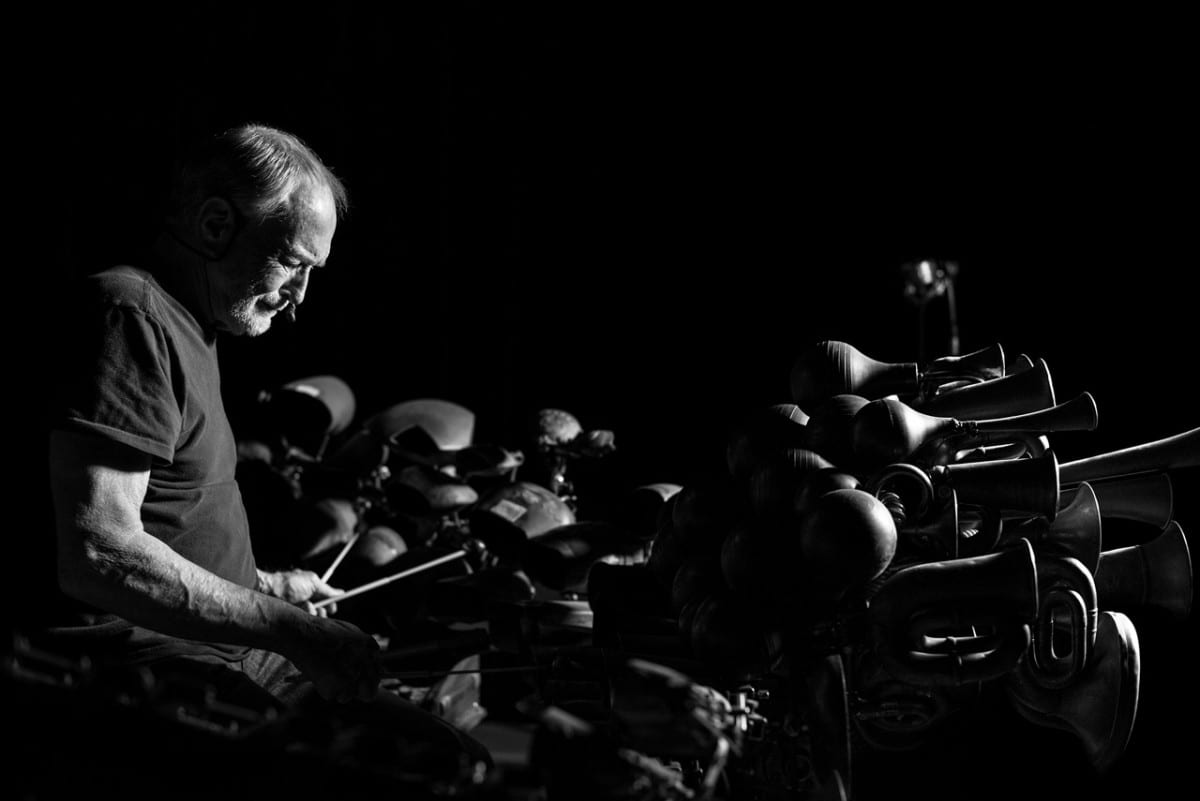 As I walk through this world with my camera, I document glimpses of the artistic practice that would otherwise remain a mystery.  This is a personal look at some of my favorite moments visiting artists' in their studios.  The places I find are special to me, labs of ideas and expression where the people are always multi-layered and always interesting.  This is where I long to be with my camera, where we feel at home.
The vision of Miguel Milló extends beyond the frame of his photographs.  Carefully choosing female models for their distinctive features like thick lips, long necks, chiseled bone structure and expressive eyes.  Their bodies become Milló's canvas where he spends countless hours applying layers of clay and pigment and then adding plants, branches, seeds and fruit as if the materials were a natural extension of their bodies.  The artist is now exploring and revitalizing the mosaic medium, working along the famed Perdomo family that assisted the great masters of Mexican muralism, Diego Rivera, Orozco and Tamayo.  While Mexico is known throughout the world for its folklore, Miguel Milló wants to present a contemporary vision of his homeland.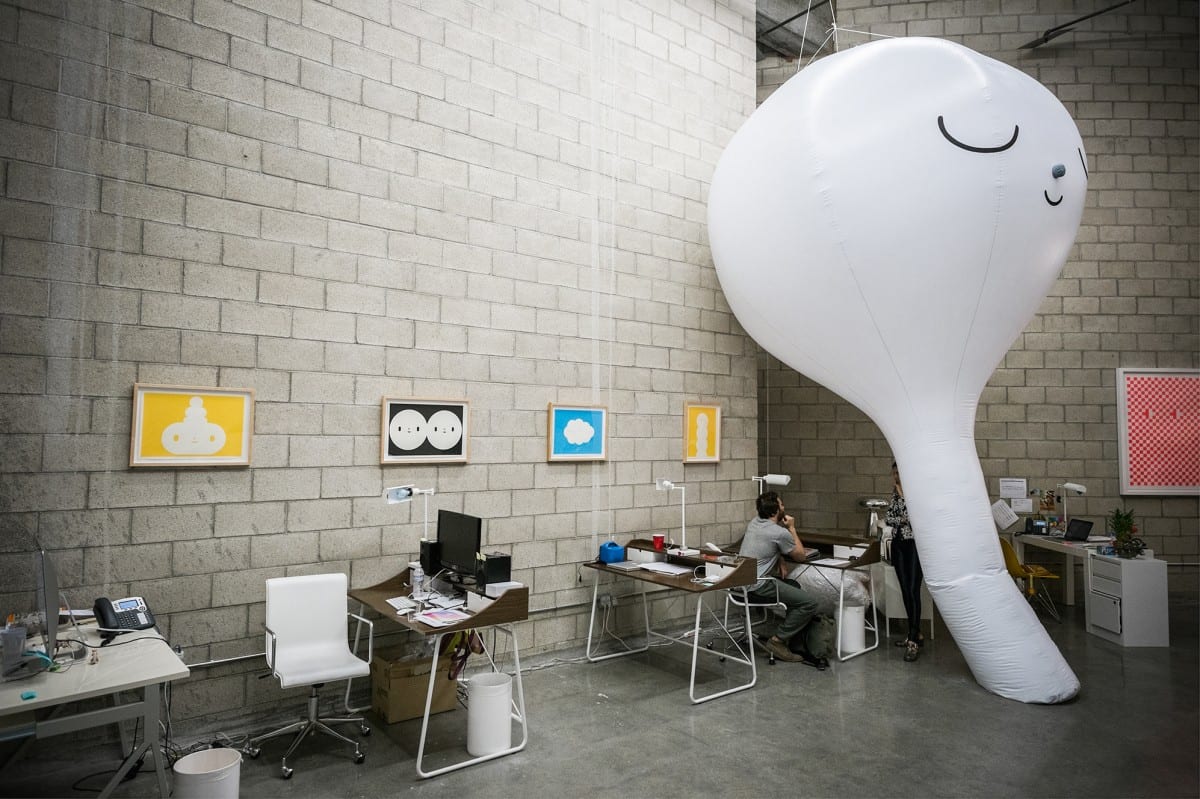 Say hello to FriendsWithYou.  For more than a decade they have created a world of whimsical characters, playful animations, plush toys and inflatable installations.  Recently the duo relocated to a secret location somewhere in Los Angeles and Installation sent Daniel Rolnik out to find them.  FriendsWithYou will join a lineup of ten nationally and internationally recognized artists to participate in the inaugural installation for the newly founded The Arts Initiative.  Curated by Miami-based gallery Primary Project, the installation will open on August 1 in Chicago's first fully enclosed mall, the Fashion Outlets of Chicago.  The aim of the Initiative is to change the way the public relates to the arts and who better than FriendsWithYou to create a fantastical and imaginative experience for the young and the young at heart?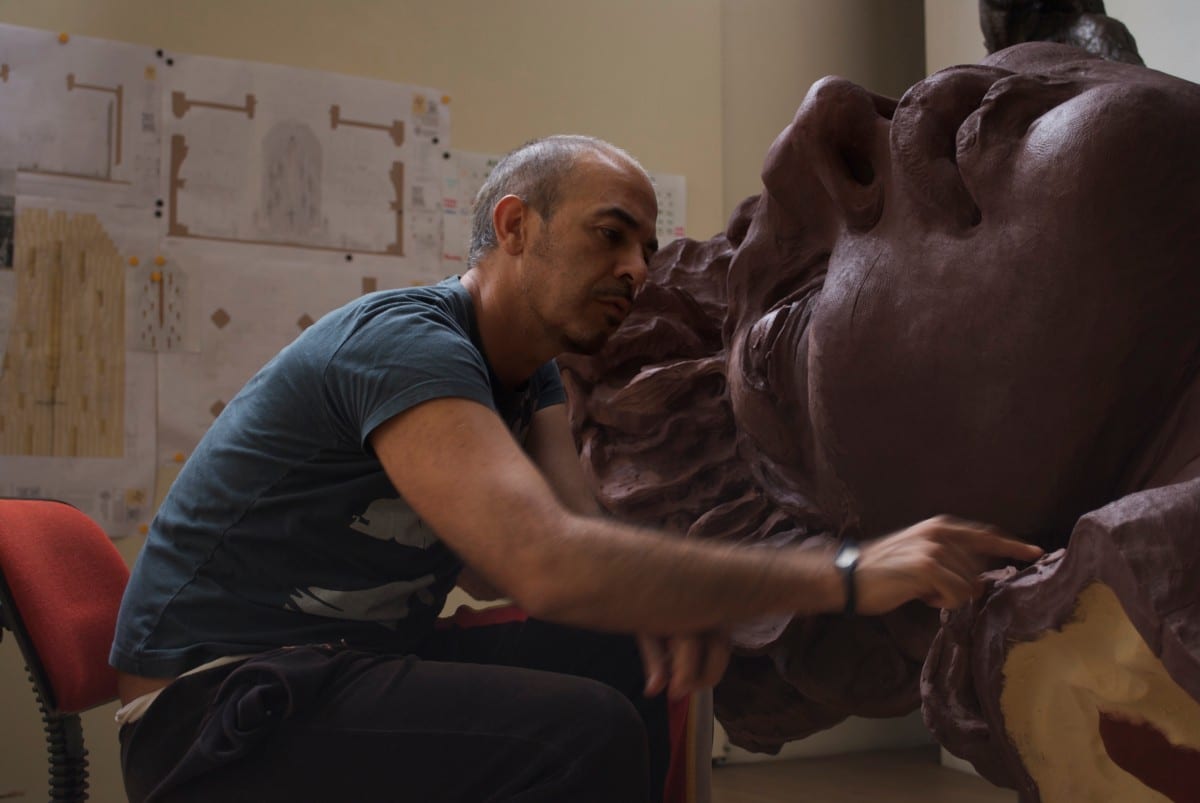 The influence of Javier Marín echoes throughout Mexico City.  His sculptures have captivated an international audience and inspire a dialogue about the way viewers engage in public spaces.  With three decades of experience in the art world, Marín sees an opportunity to spark a new social dialogue.  The artist has funded and founded La Fundación Javier Marín, an initiative that will educate artists beyond the limits of an arts degree.
Installation first featured the multi-media collective Squidsoup when they installed their immersive light installation Submergence in Oslo Norway at the beginning of the year.  The installation has been rebuilt and is making its UK premiere.  Anthony Rowe, founder and creative describes Squidsoup as a slightly amorphous and fluid entity, and our roles overlap and are also fluid.  We are all involved to a greater or lesser degree in most aspects of project development, conceptual and physical, but our main members and primary functions are: Gaz Bushell (software), Chris Bennewith (design) and Liam Birtles (hardware, physical design).  We regularly work with Ollie Bown, who created the sounds for Submergence.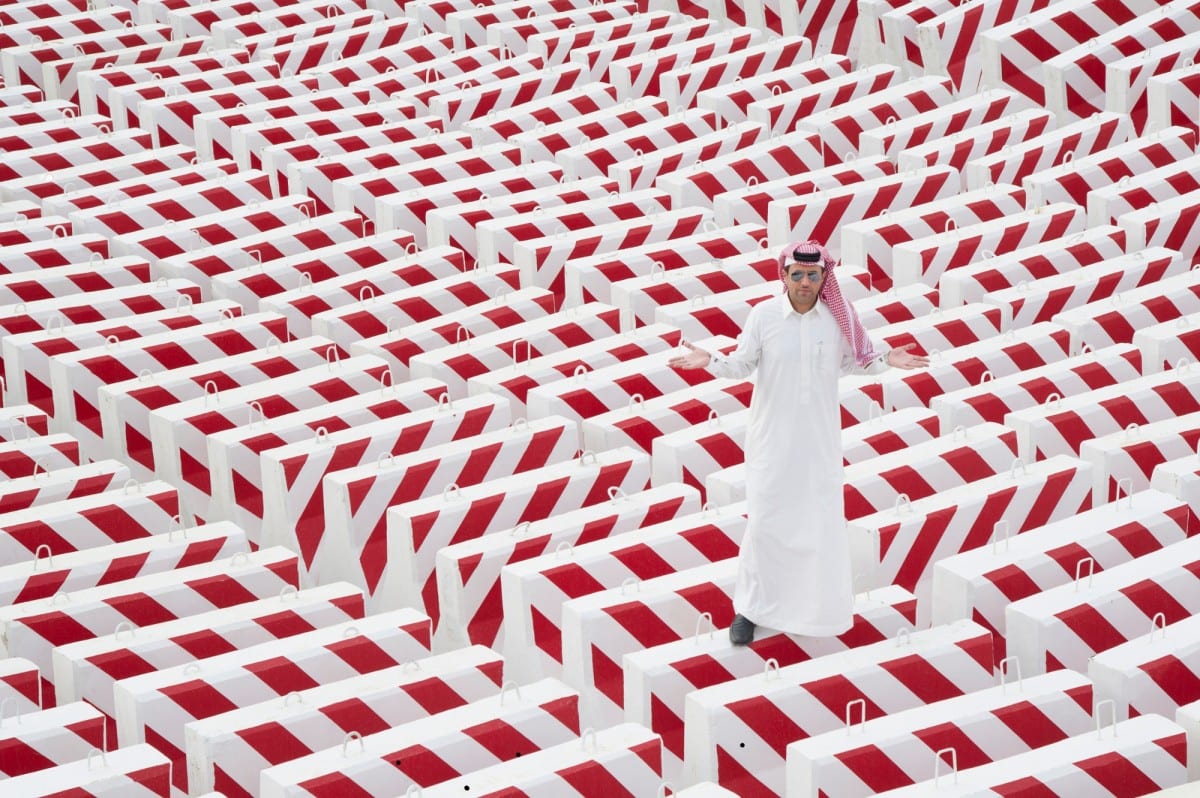 Inspired by the invisible yet palpable social, religious and political systems that govern Saudi Arabia, Abdulnasser Gharem brings his work to the streets, exposing culture to an unprecedented artistic dialogue.